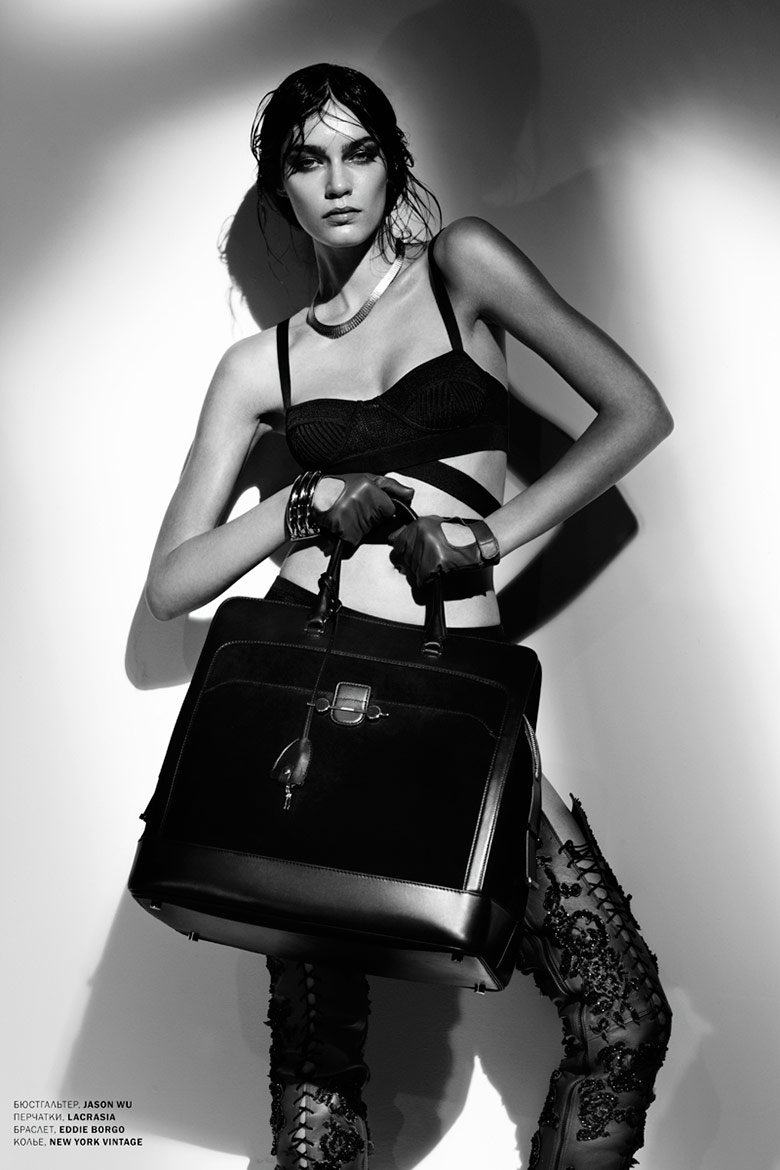 Dramatic accessorizing in Hannah Khymych's caption of Patrycja Gardygajlo for the March 2014 issue of LÓfficiel Ukraine.
SEE ALSO: Patrycja Gardygajlo for Oscar de la Renta F/W 13/14 Campaign
Exaggerated Totes, holographic minis and elegant across the shoulder bags, photographer Khymych's latest editorial features unique bags for each individual's taste. Stylist James M. Rosenthal has gathered exquisite fashion from some of the most exclusive designers including Alexander Wang, Roberto Cavalli, Versace, Phillip Lim, Eddie Borgo and Jason Wu to establish the final looks worn by the Polish beauty Patrycja Gardygajlo in the latest issue of L'Officiel.
Hair stylist Hiroya Watase has brought forward a sexy wet-look for Gardygajlo's dome which is perfectly complemented by make-up artist Erin Green's make consisting generously smoky eyes and a variation of the pure nude and sensual plum lip.