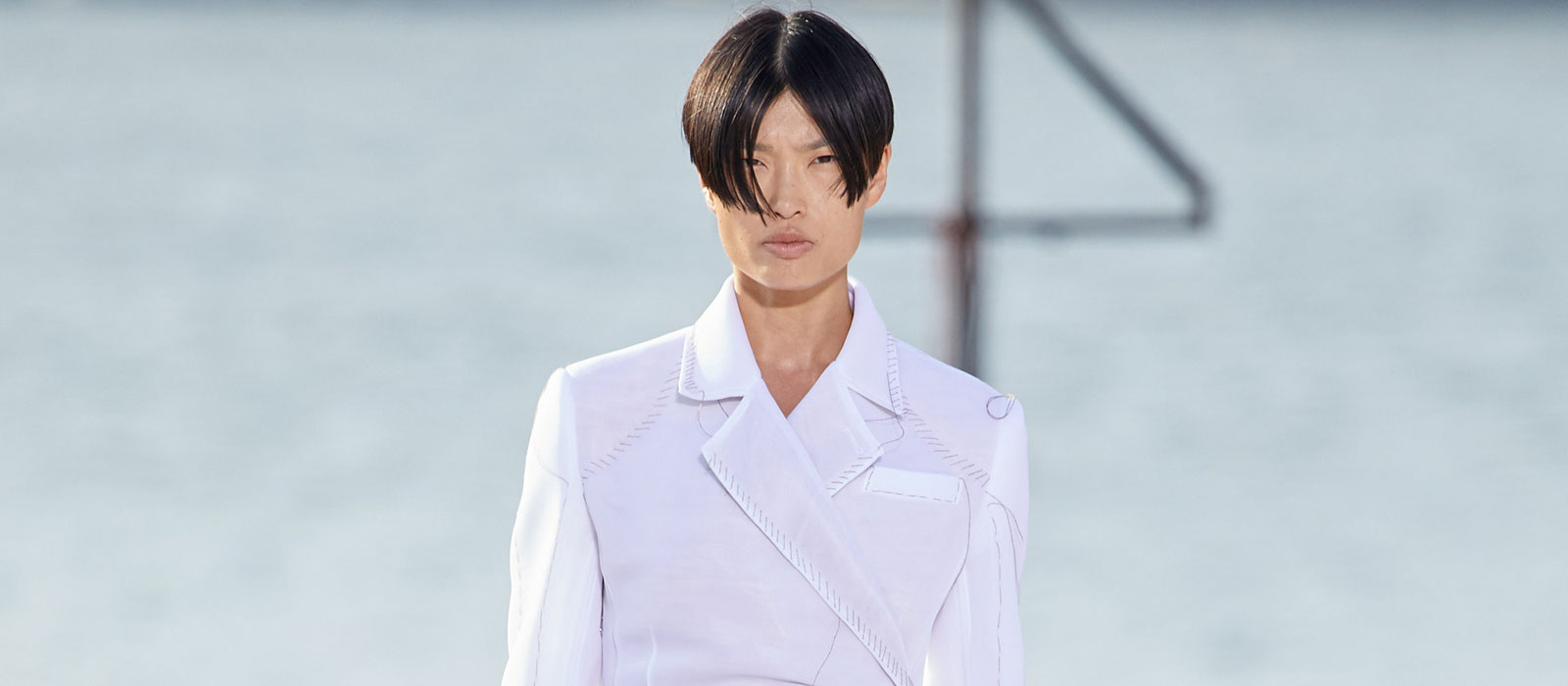 Peter Do Spring Summer 2022
​​"​Peter Do Spring Summer 2022 ​c​ollection ​debuts with 46 looks where fragments of our past, present and future collide in motion. Each look​ ​is built of pieces that comprise a collective memory of where we're from, where we're going, what we would like to share with you now. For Spring​ ​Summer 2022, our 7th collection, we've brought our diverse families together to celebrate and reflect by the water, against the majestic skyline of New York City. As immigrants and children of immigrants, New York City is where we've built our House and home.
At the beginning of the PETER DO story, our collective vision of strength was enunciated through razor-sharp tailoring and sculptural silhouettes to offer a sense of protection to women. Over years we've established signatures — our 4-piece suit, our Spacer fabric, our trench coat — as a uniform to generously rely upon every day, and to humbly last a lifetime. Our clothes have always been created to adapt to women's lives, motions and emotions.
In Peter Do Spring Summer 2022 ​c​ollection, our collective vision has become lighter, more fluid. Silks and raw linens enter the picture, embroidered florals interpreted from memories gleaned from our parents' photographs. Parts of our past start the show in its first looks, a subtle nod to Vietnam and the áo dài tradition of a tailored dress-over-trousers, here translated anew through American eyes.
We've learned softness is also strength; vulnerability too. As a shirt might slip off a shoulder, we catch it with a single string just in time. We've learned that what seems simple from the front can carry its most complexity from behind, when no one's looking – so dresses carry cut-outs revealing the sensuality of the back, of shoulder blades, of the spine.
We thought of water – how it can bring both respite and storm – and tried to capture its elusive glisten via Swarovski embroideries dotting the Peter Do Spring Summer 2022 ​c​ollection. We haven't forgotten power and powerful women like Elsa Peretti, whose dramatically fluid jewelry for Tiffany anchor the clothes.
For us, shoes carry the woman, they give weight and are reminders of a strong foundation from which to act. Heels are at times transparent, giving women a sense of floating on air.
We introduced our own line of bags – beautifully designed to hold all of the necessities of life. Compact and elegant "Hinge" bags are designed with discreet metal closures; soft "Dumpling" bags wrap casually around the body.
For this season and for all, we think about the women around the world who have supported us and we have dressed; some are anonymous to fashion and some are at the top. We think about the women who have shaped us and our diverse families gathered here today. Welcome.​"​
---
You May Also Like: Fashion Collections
---
Peter Do Spring Summer 2022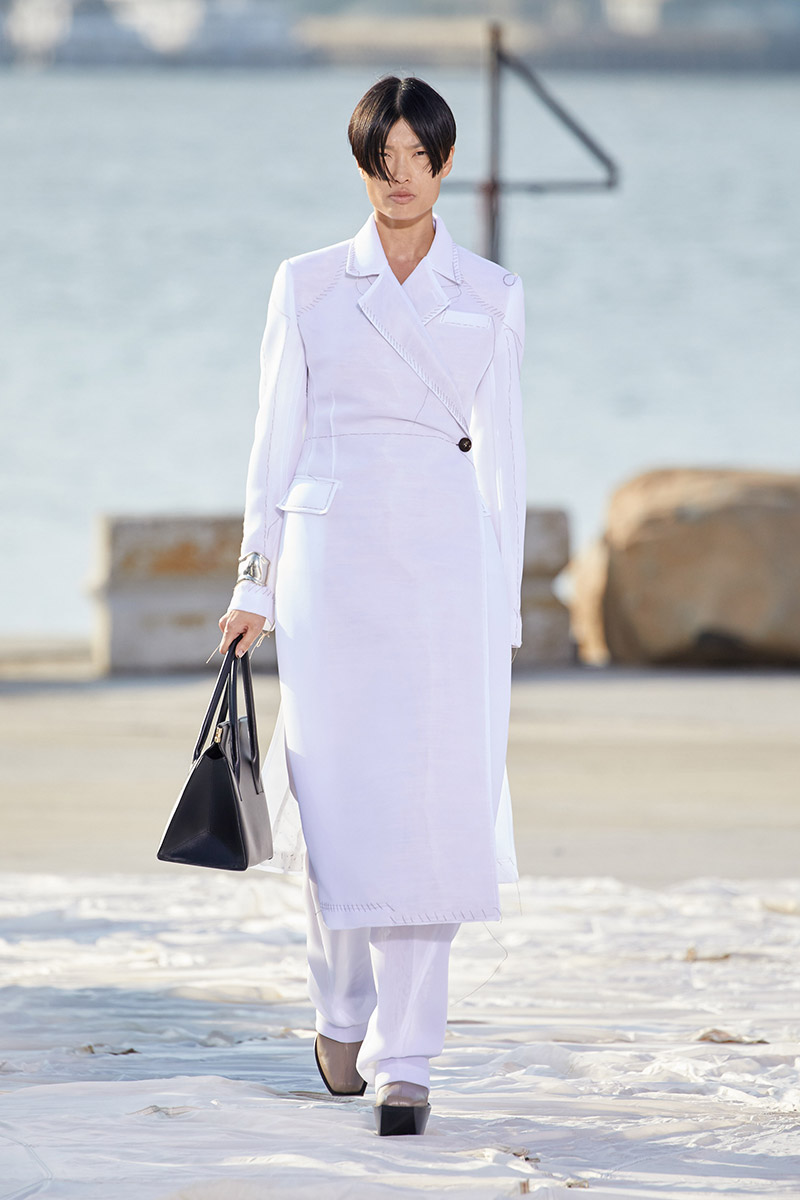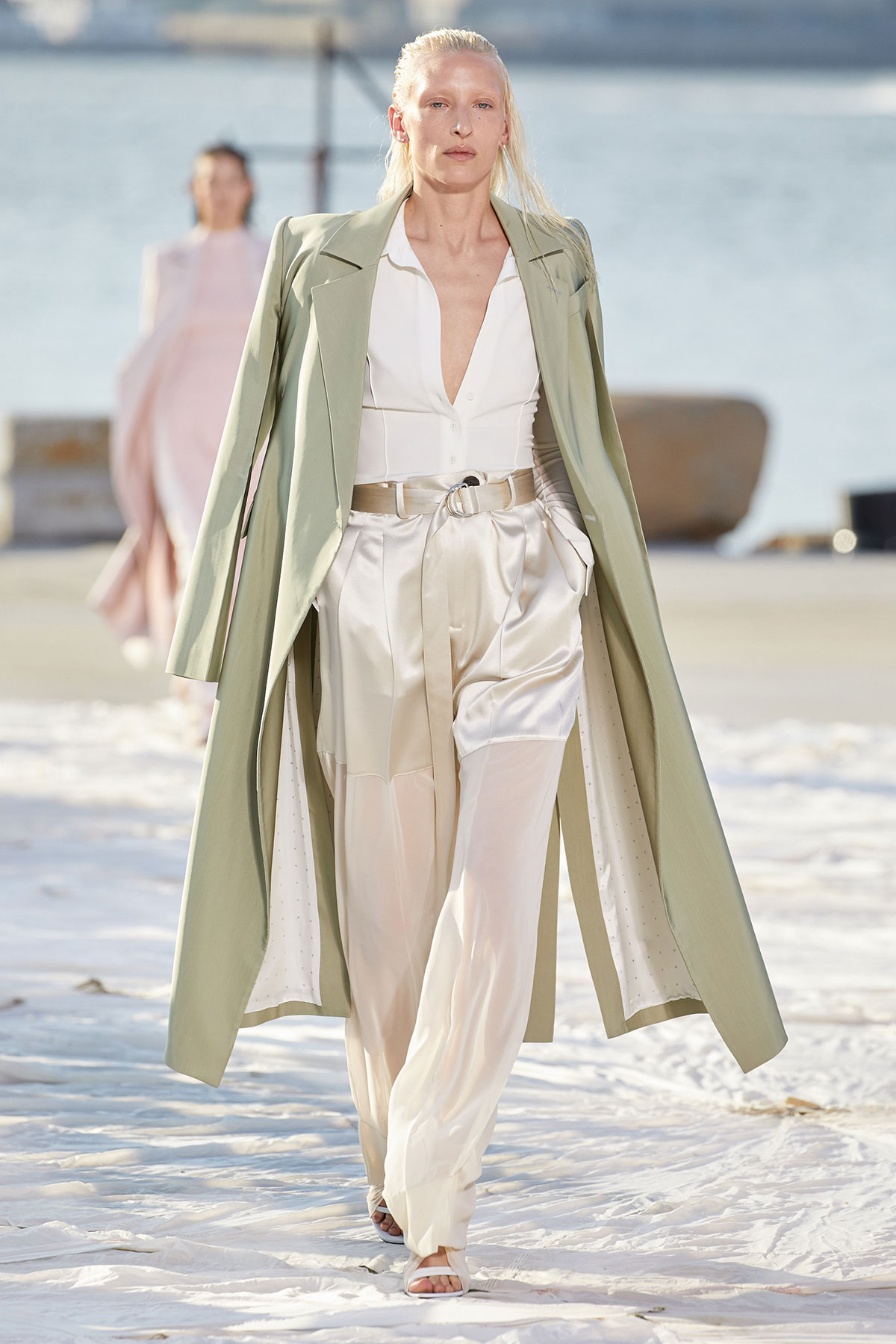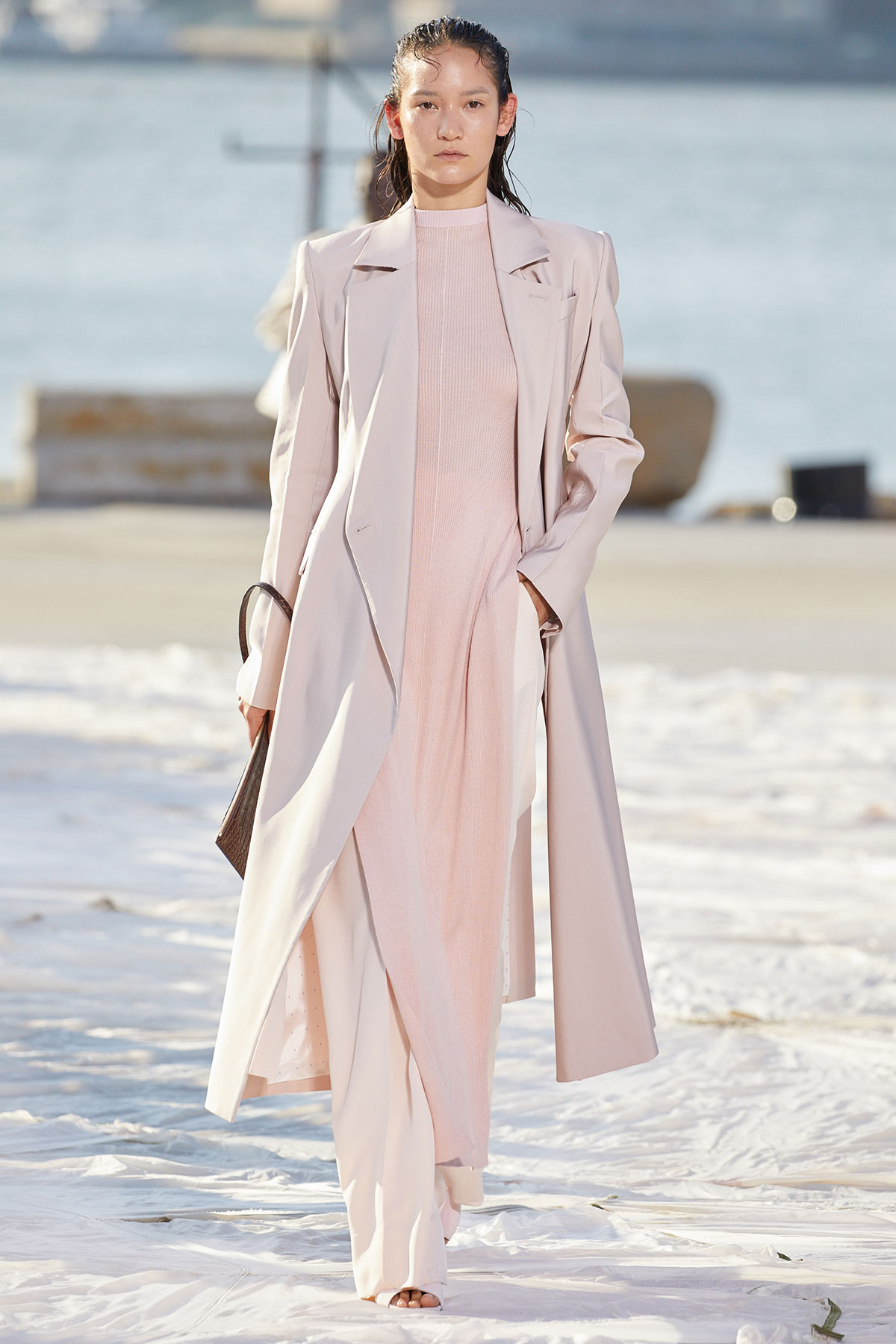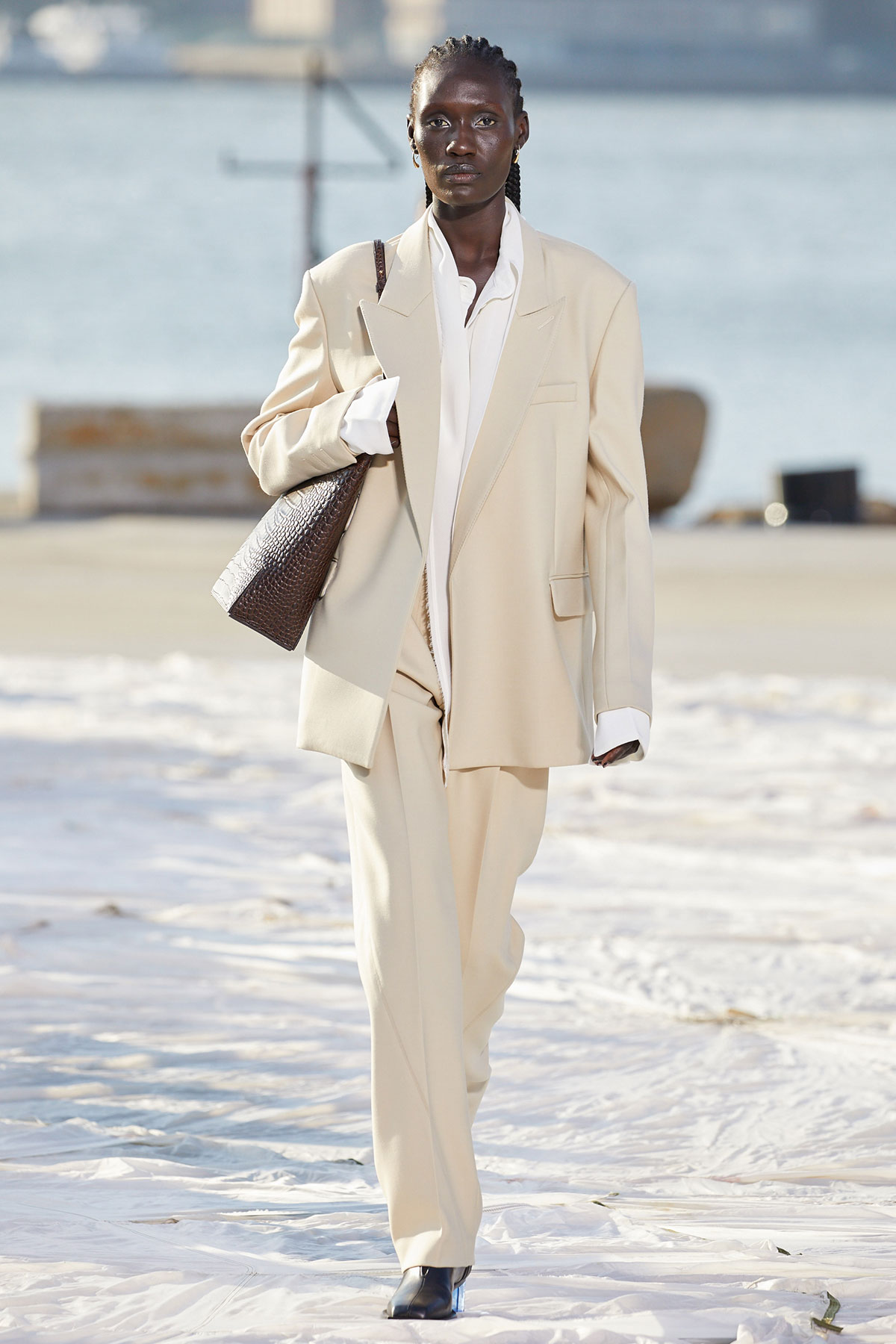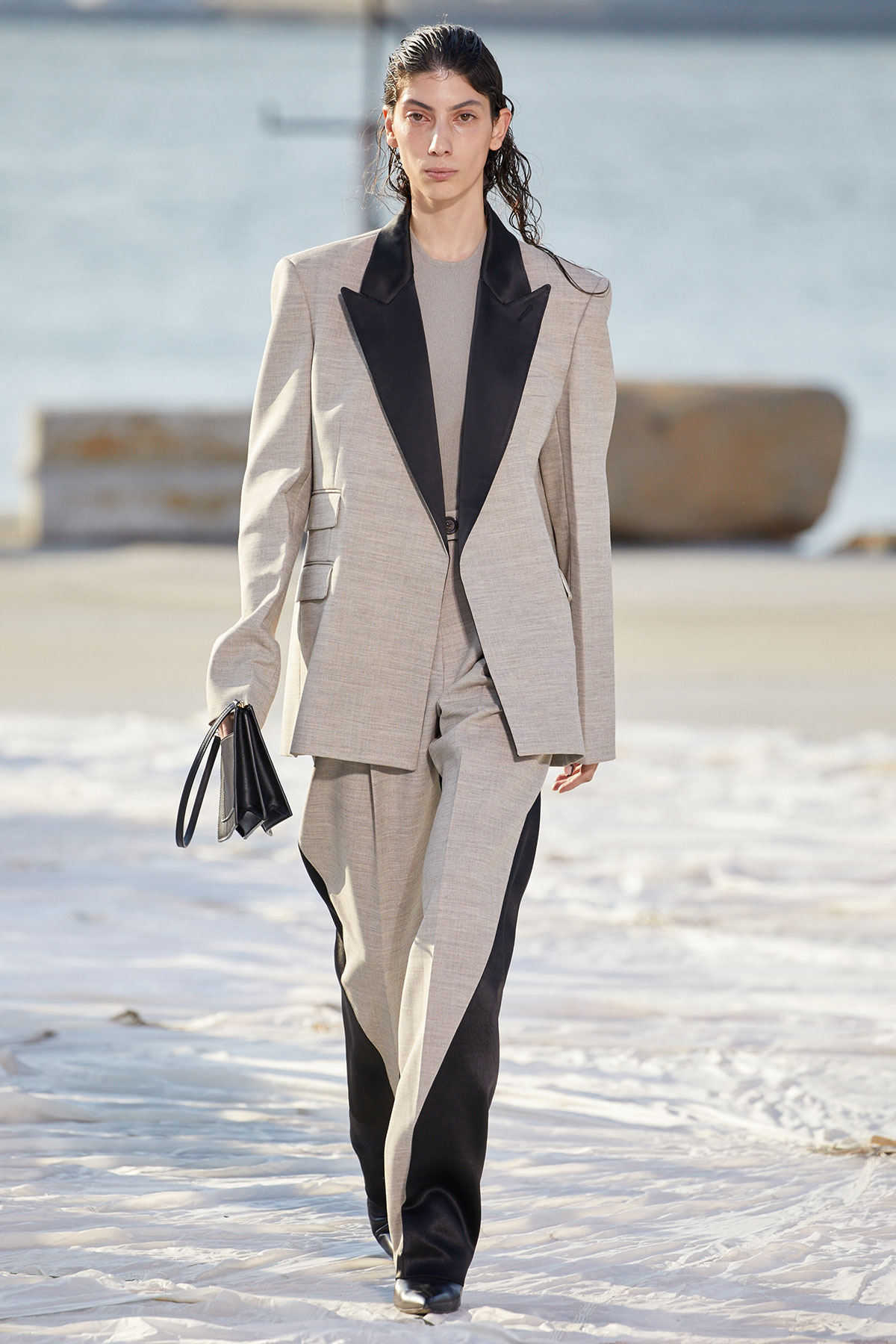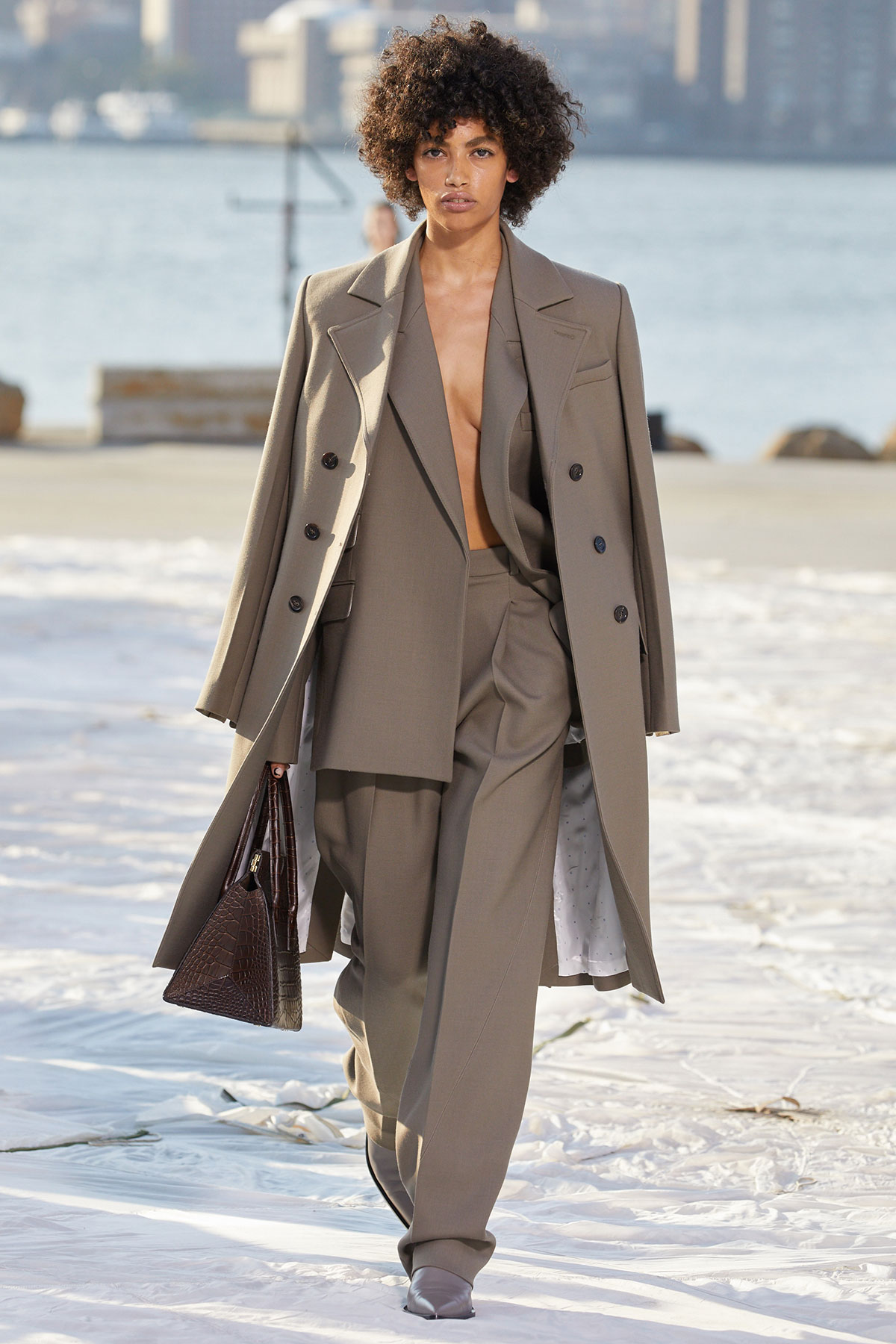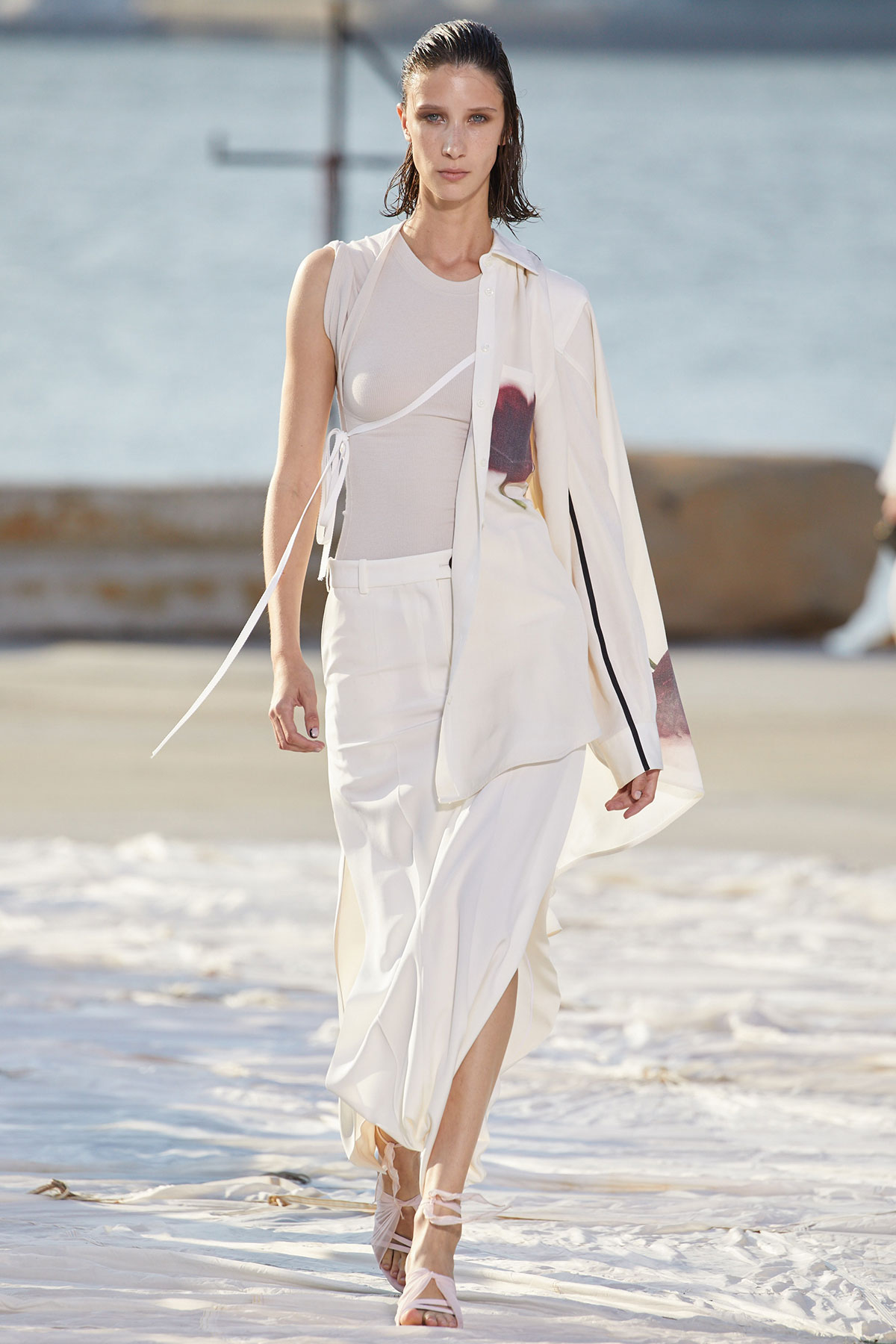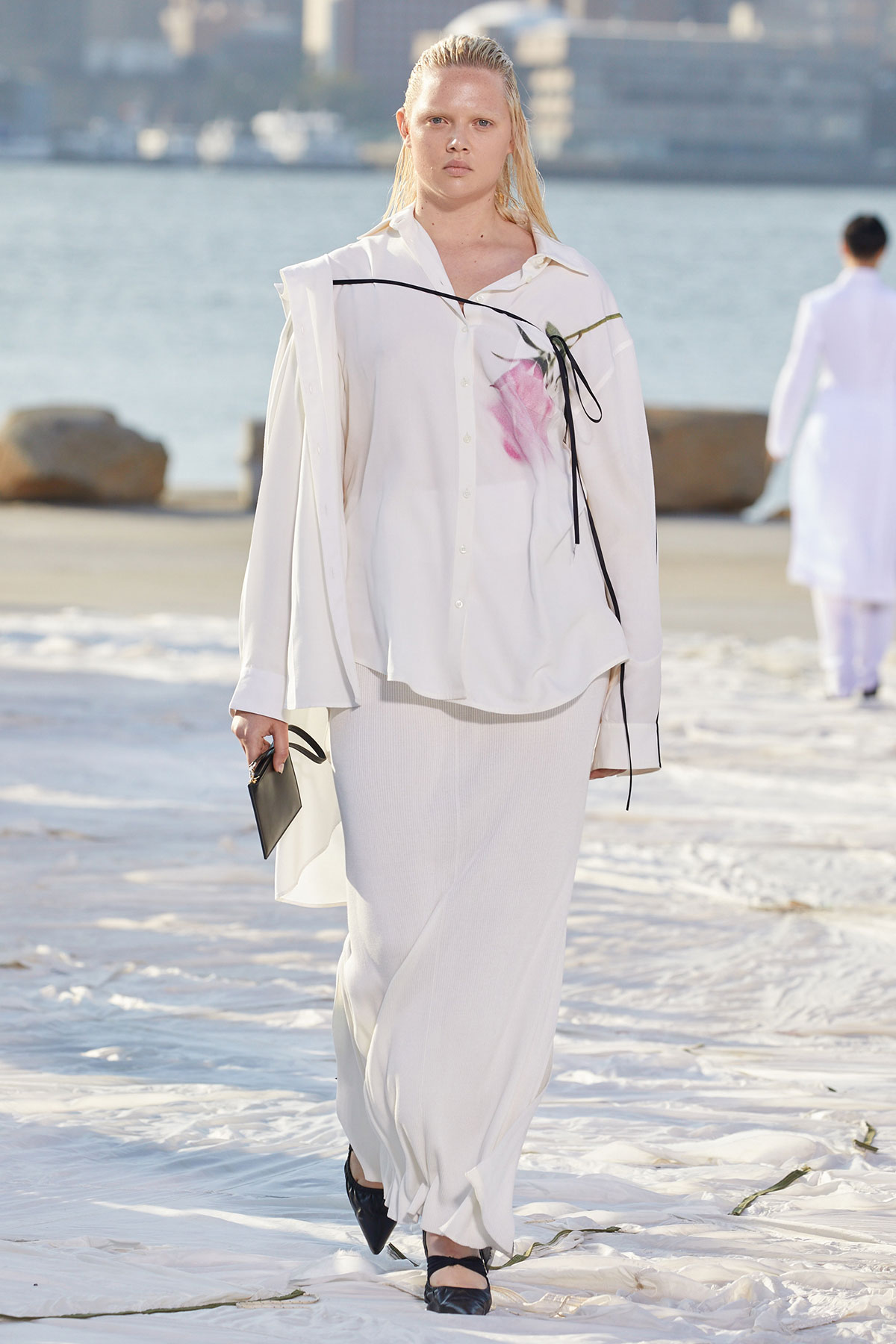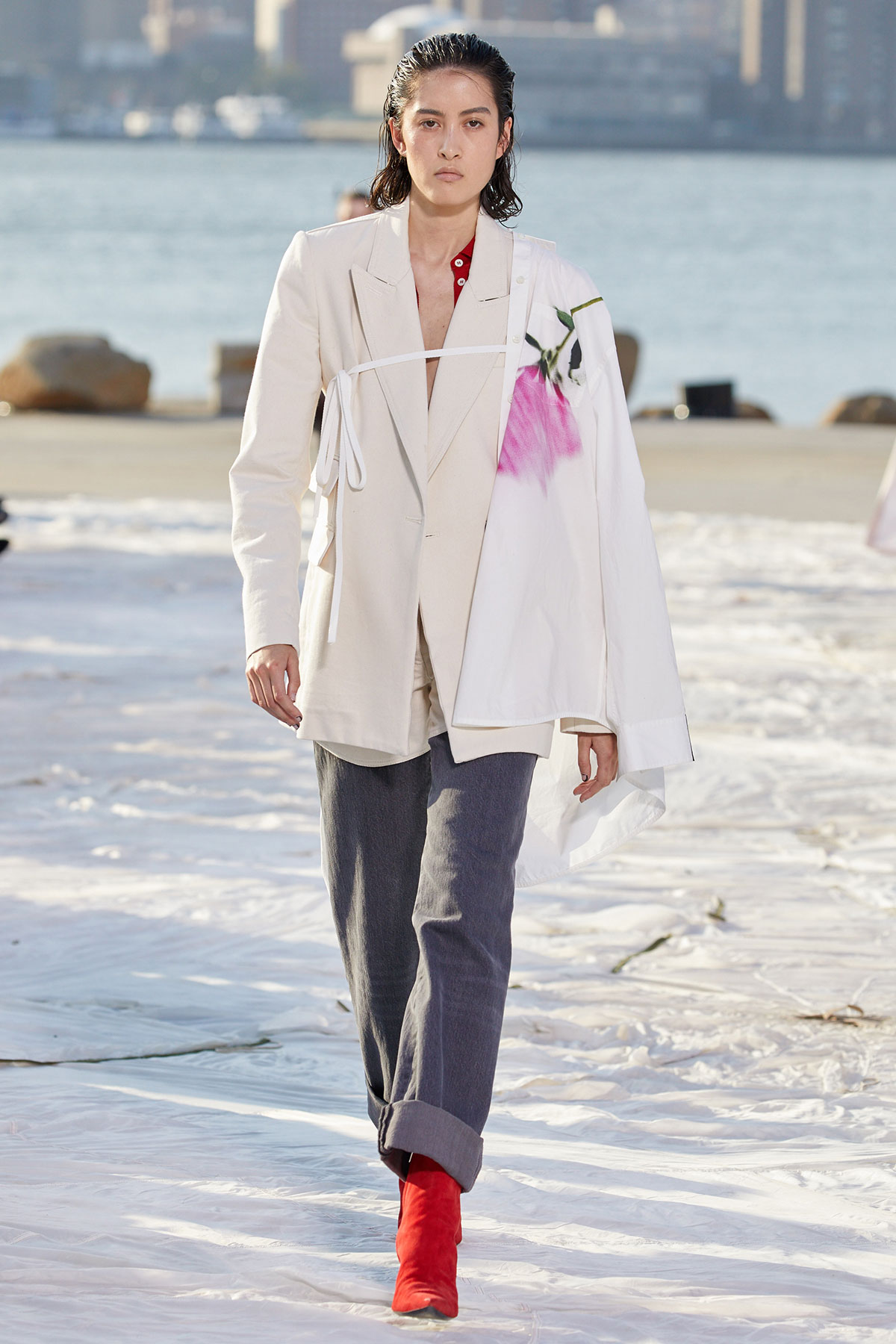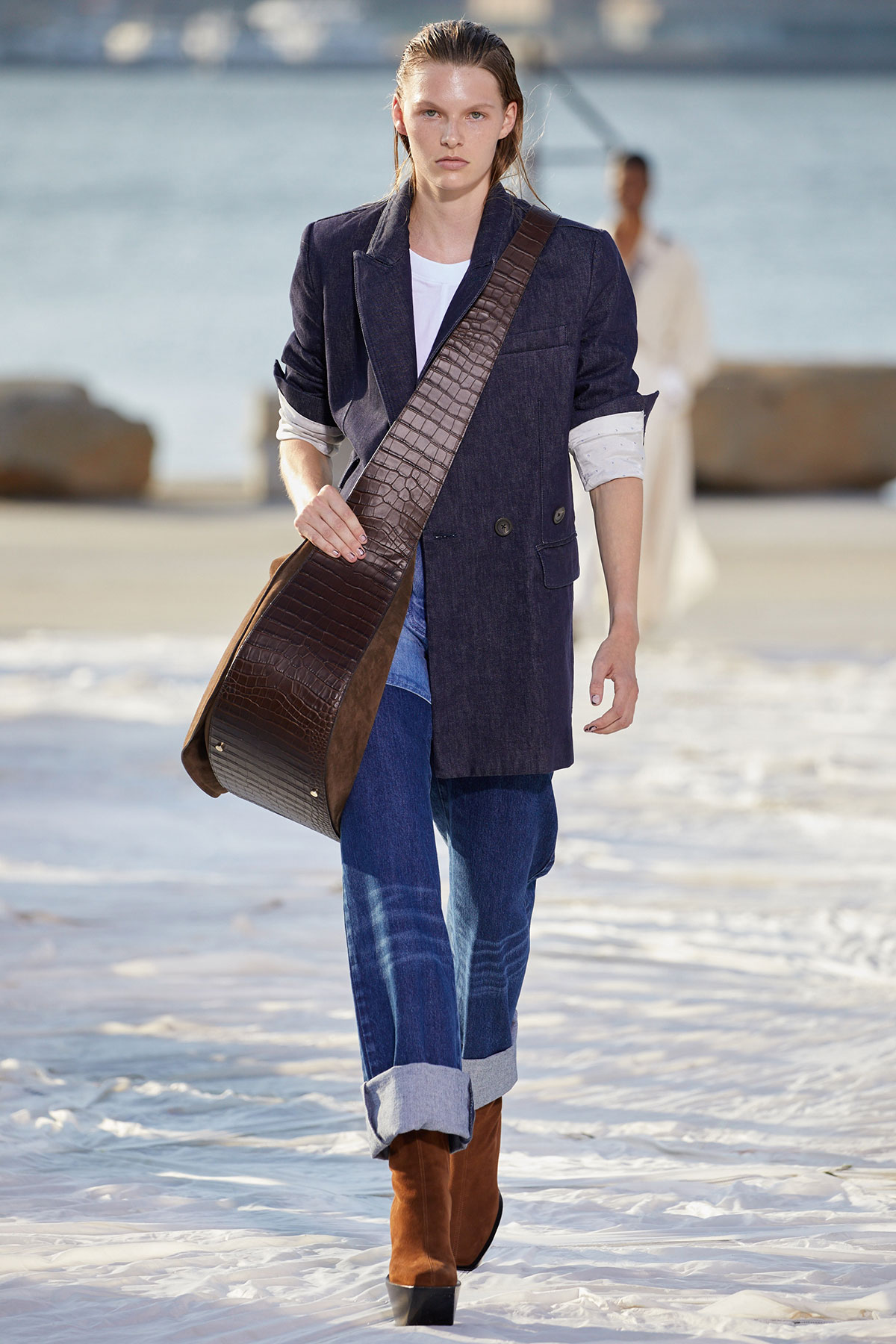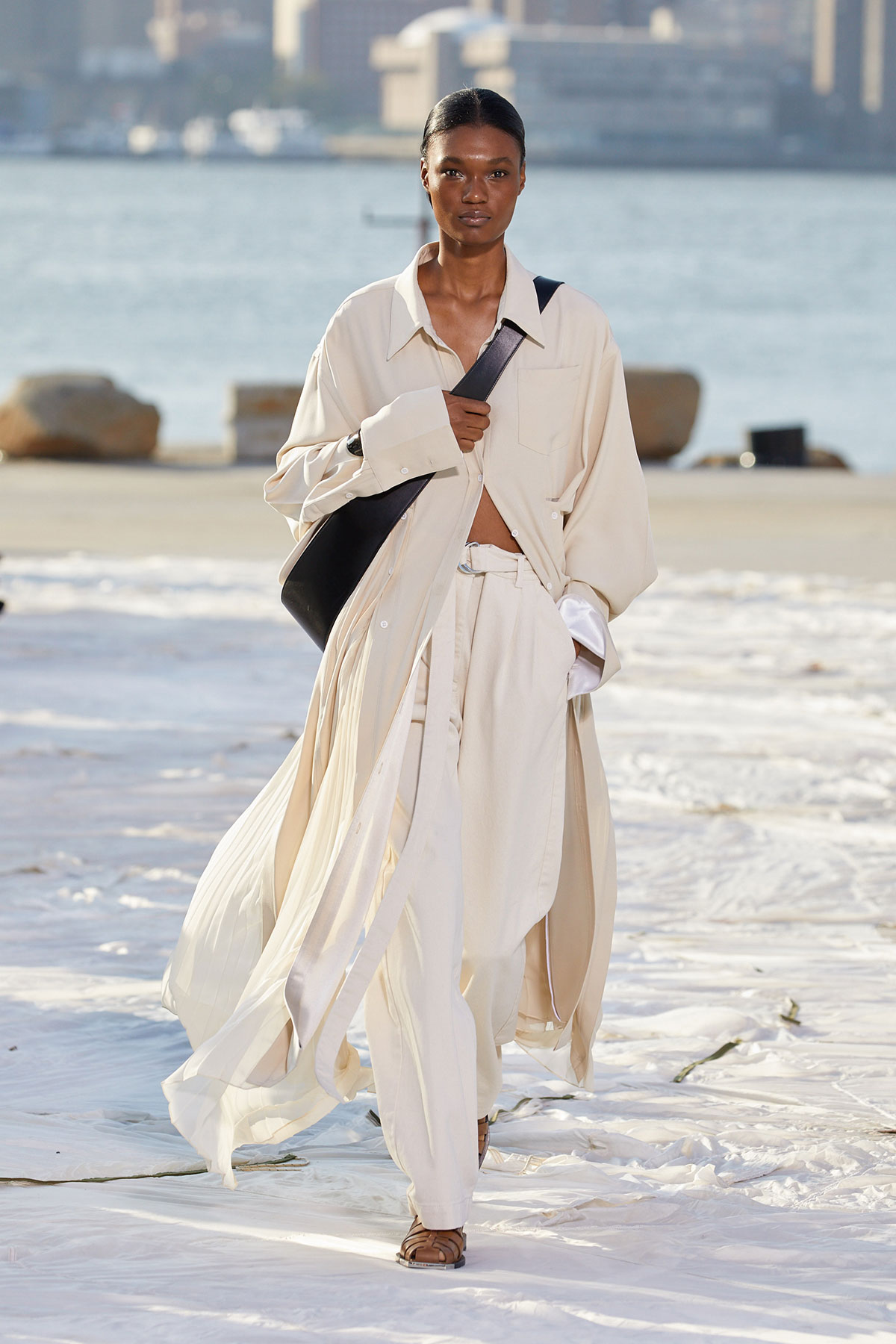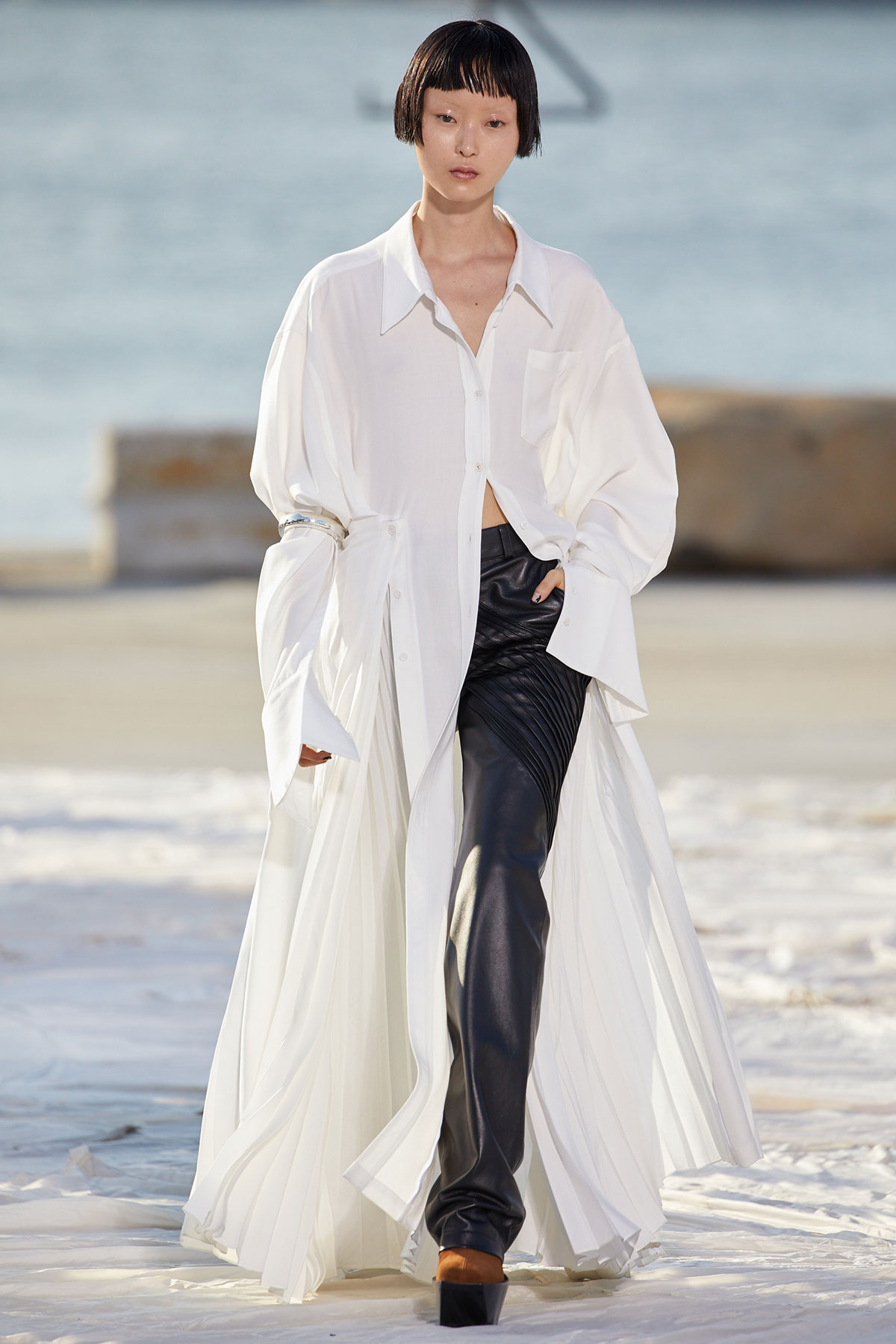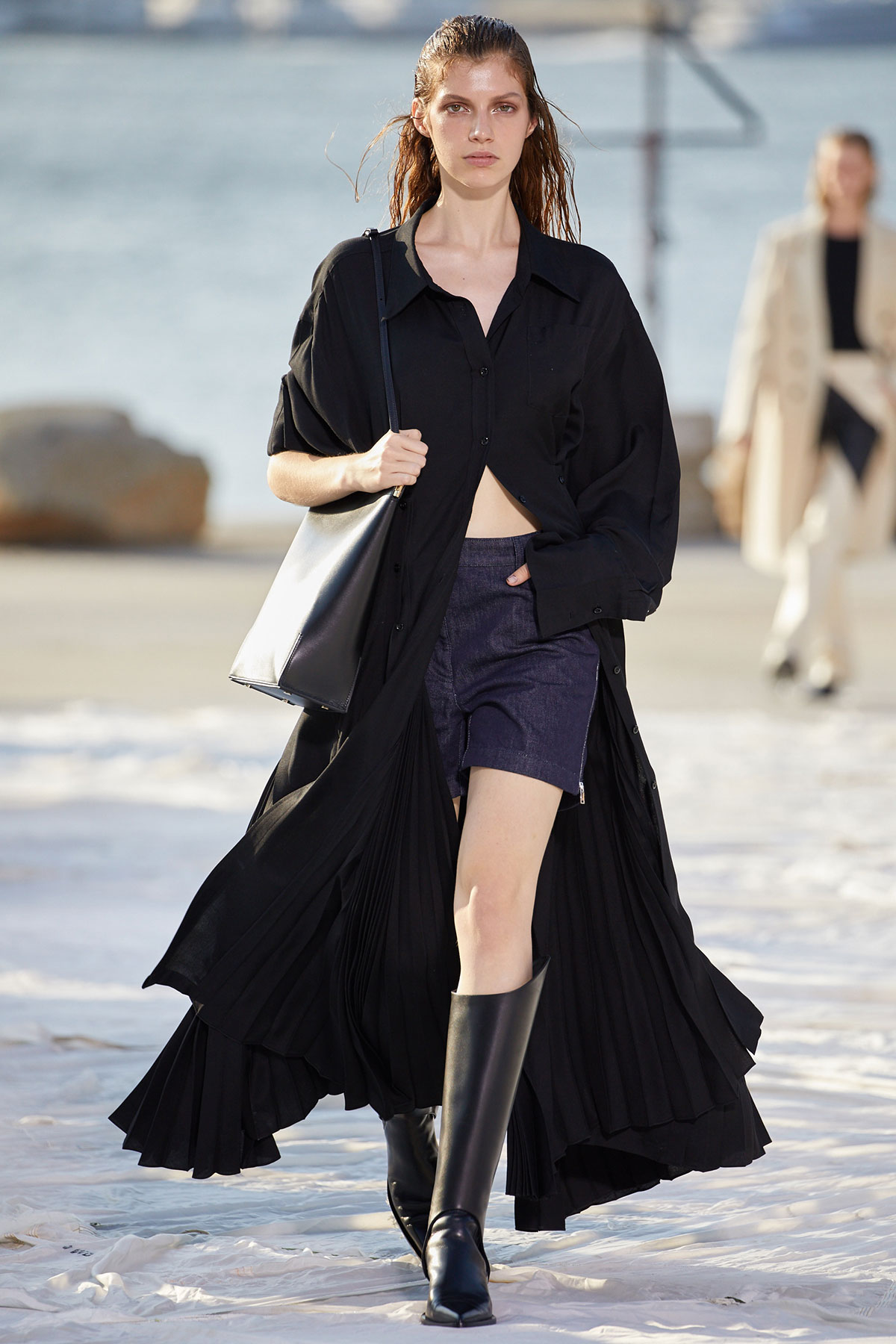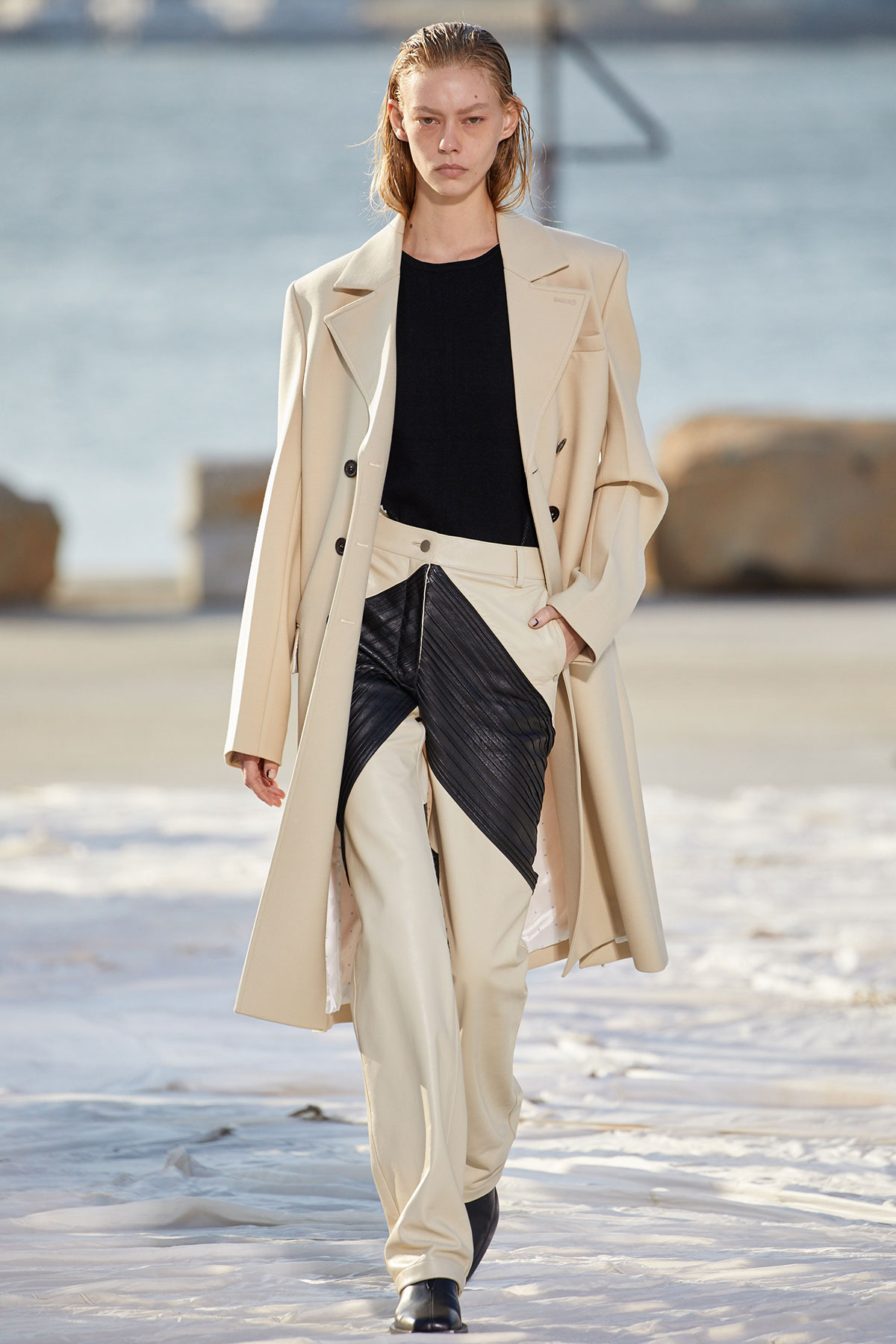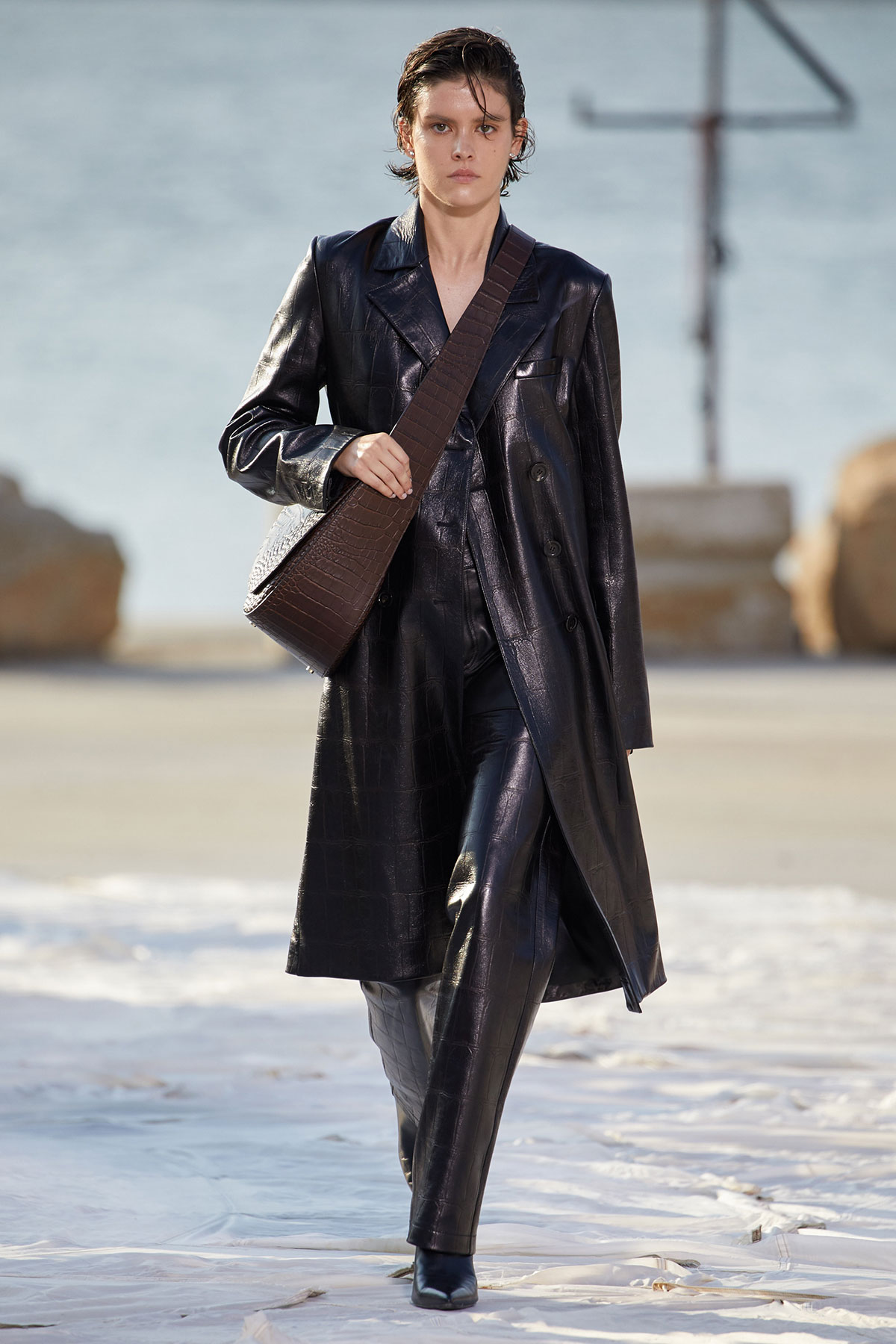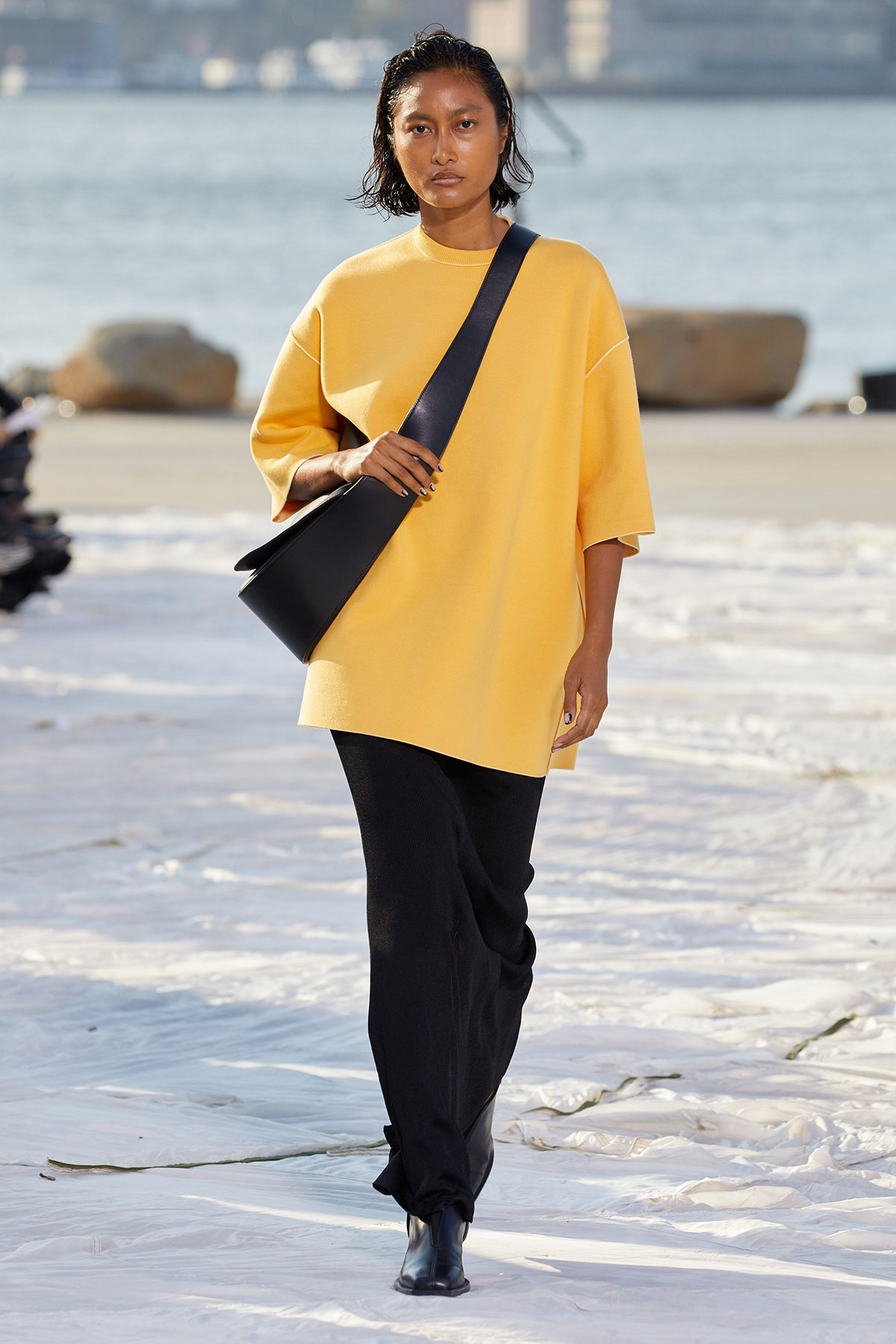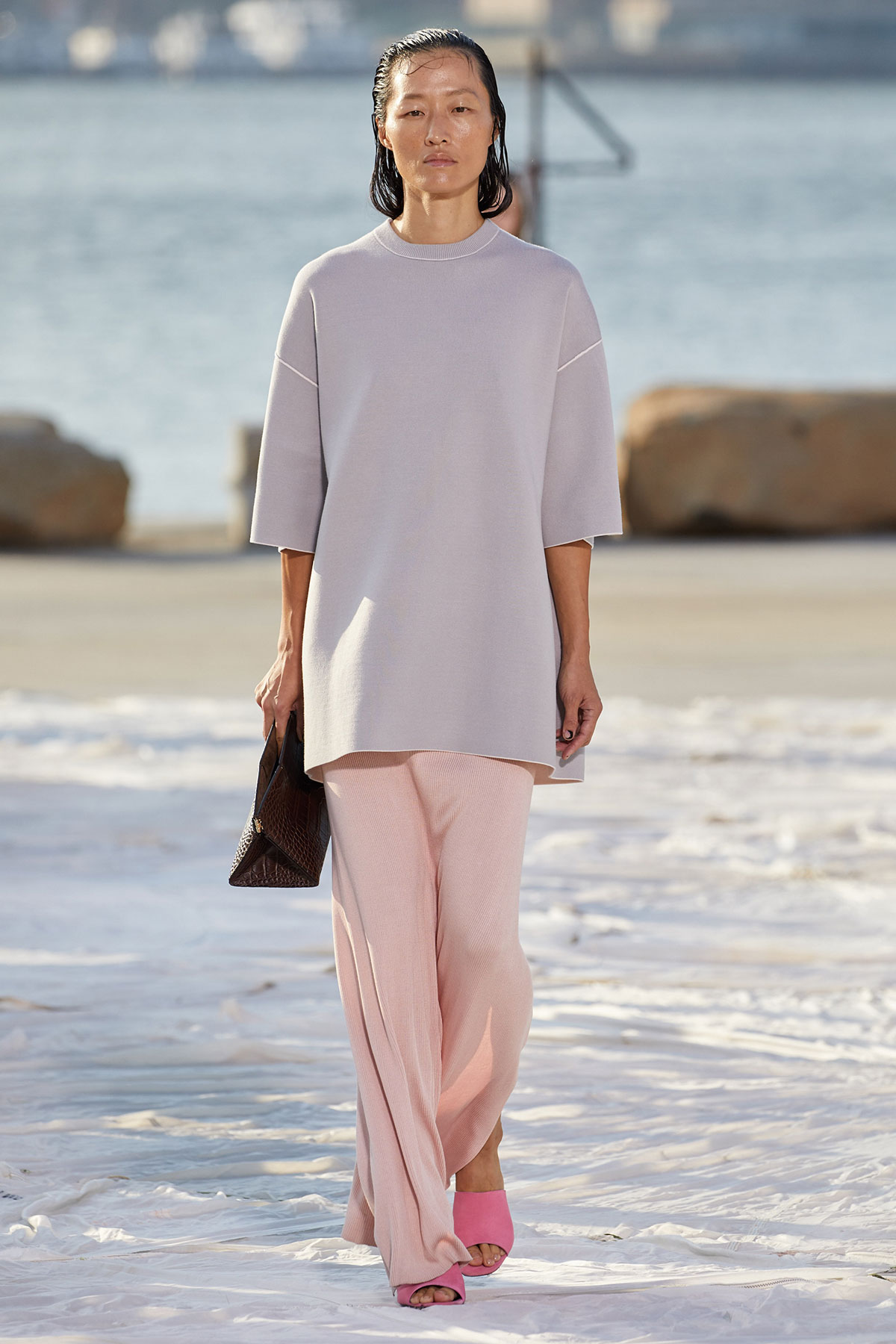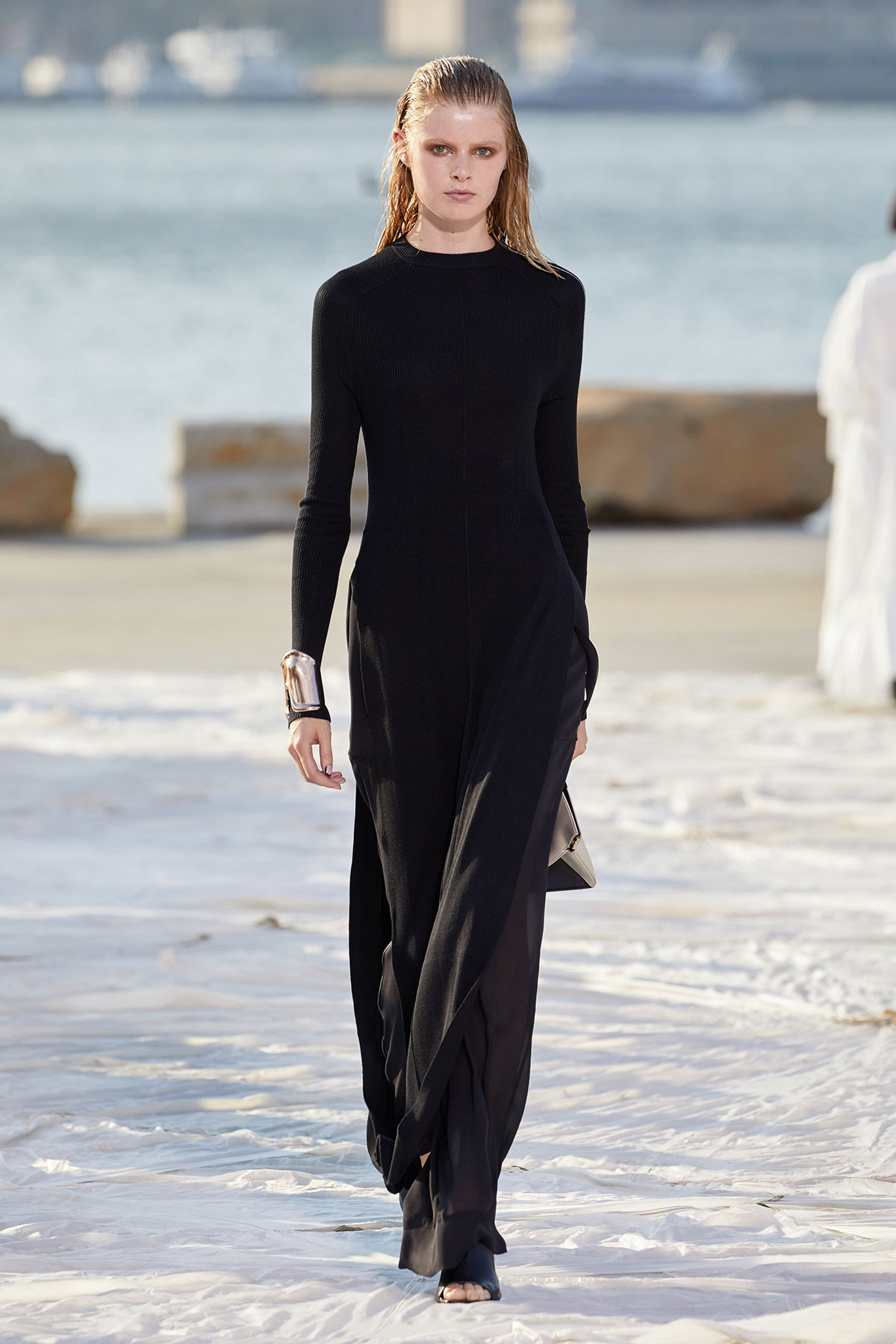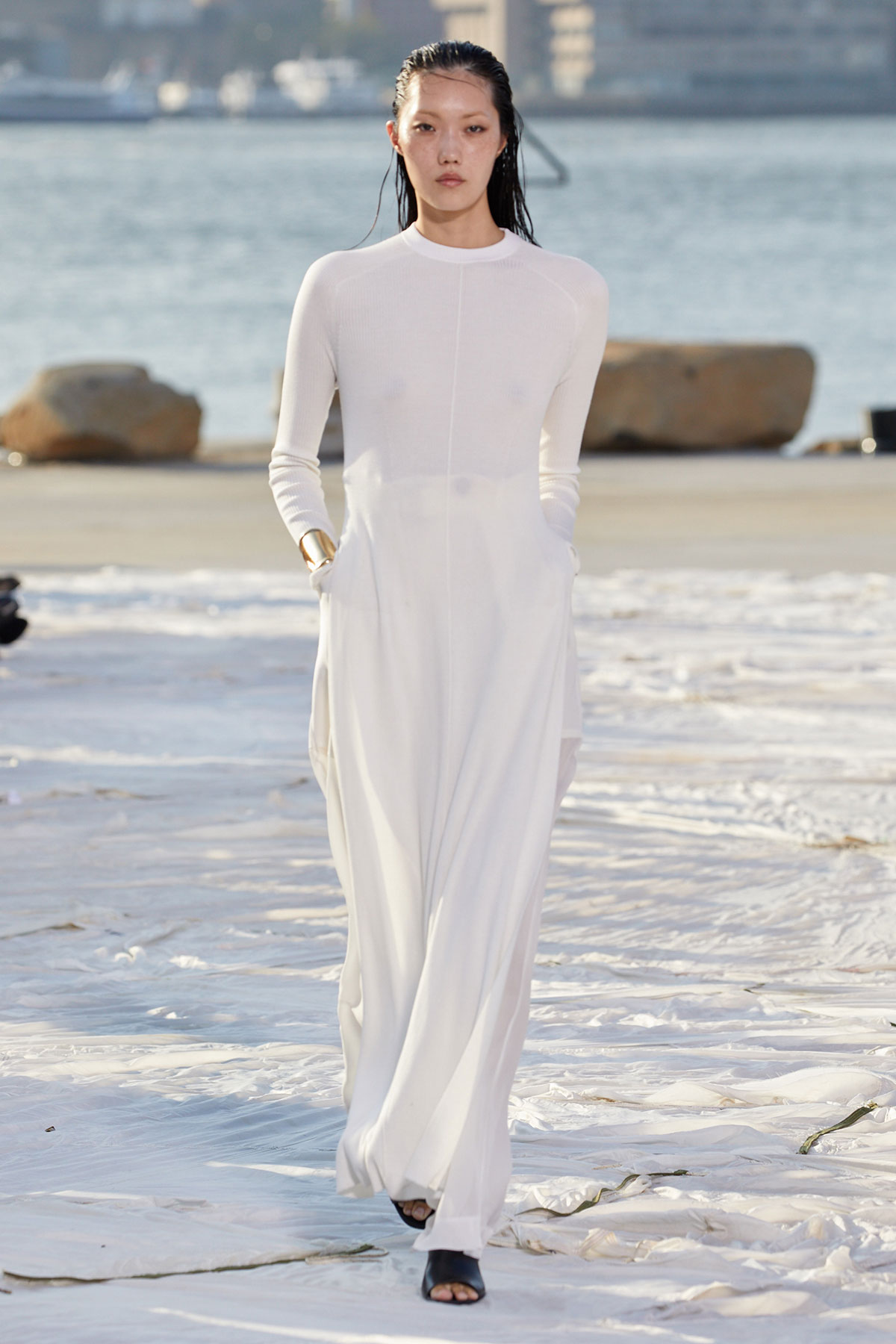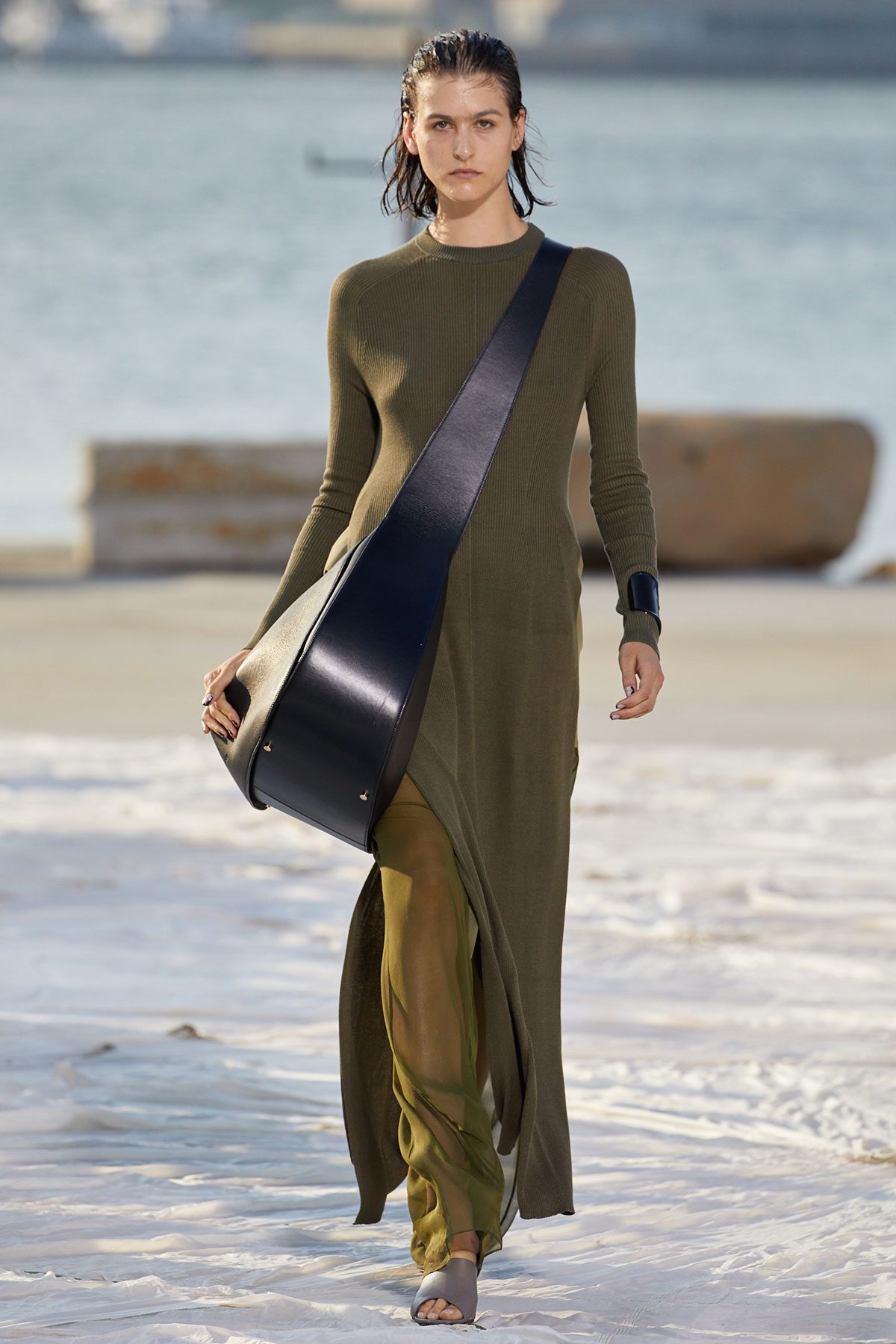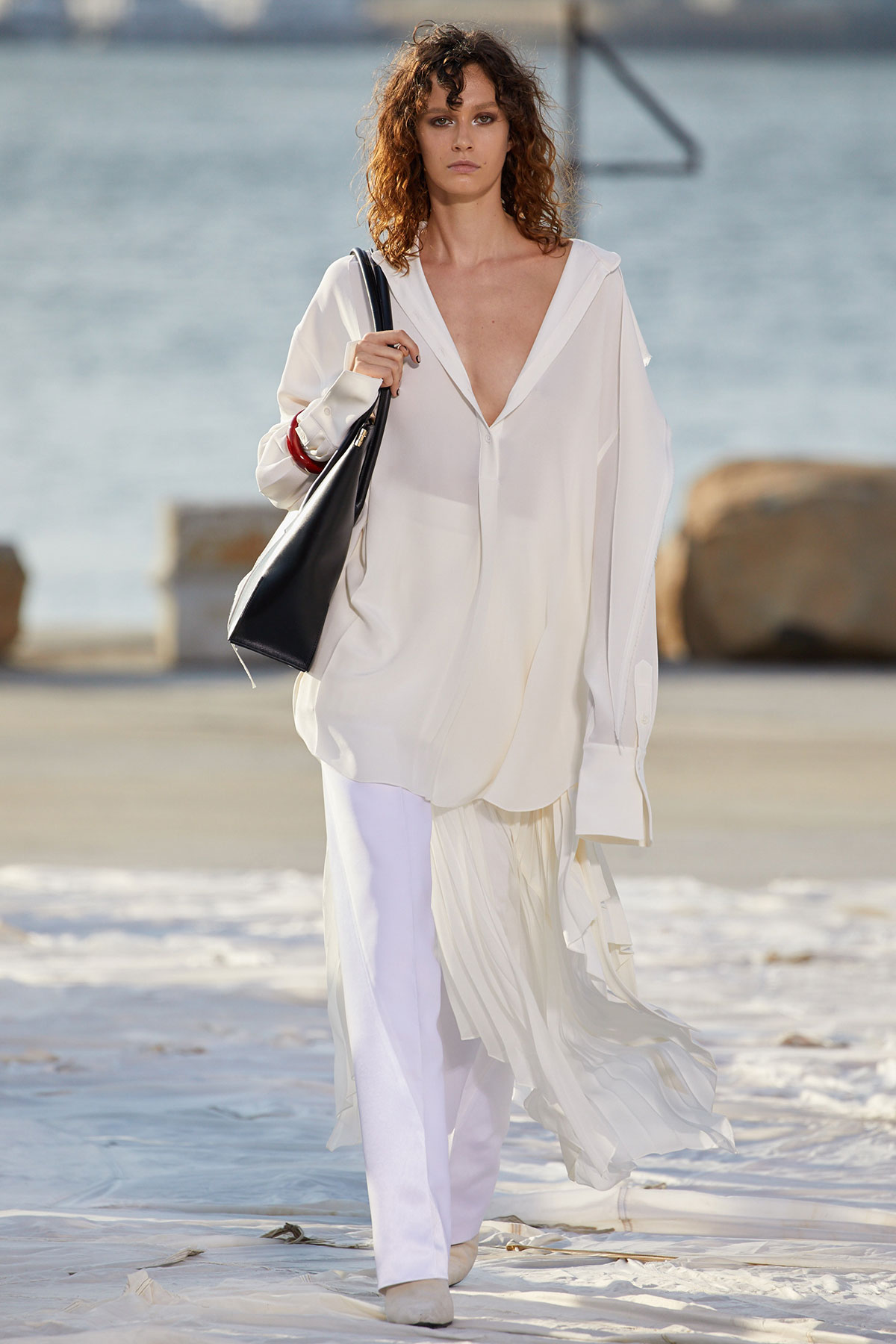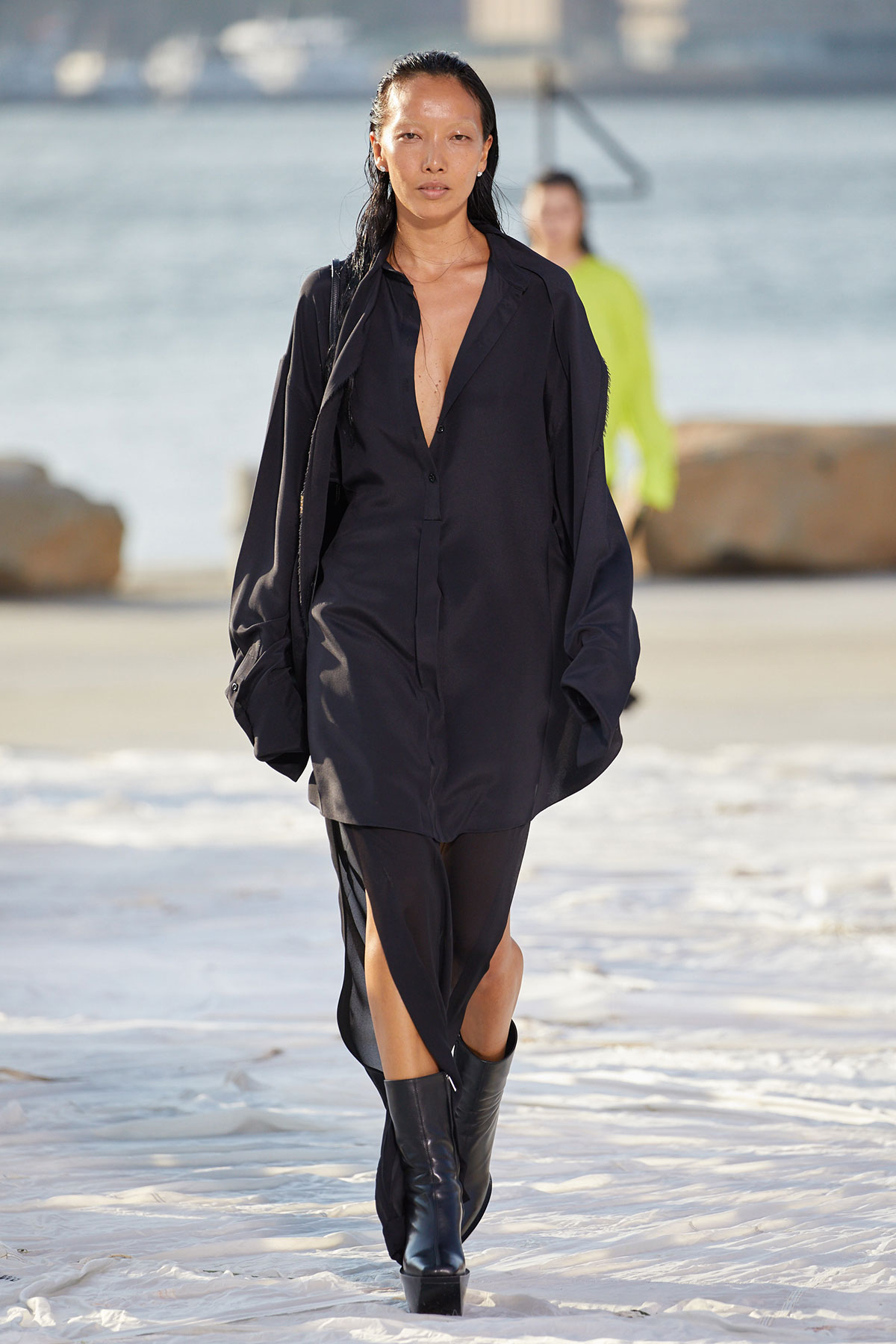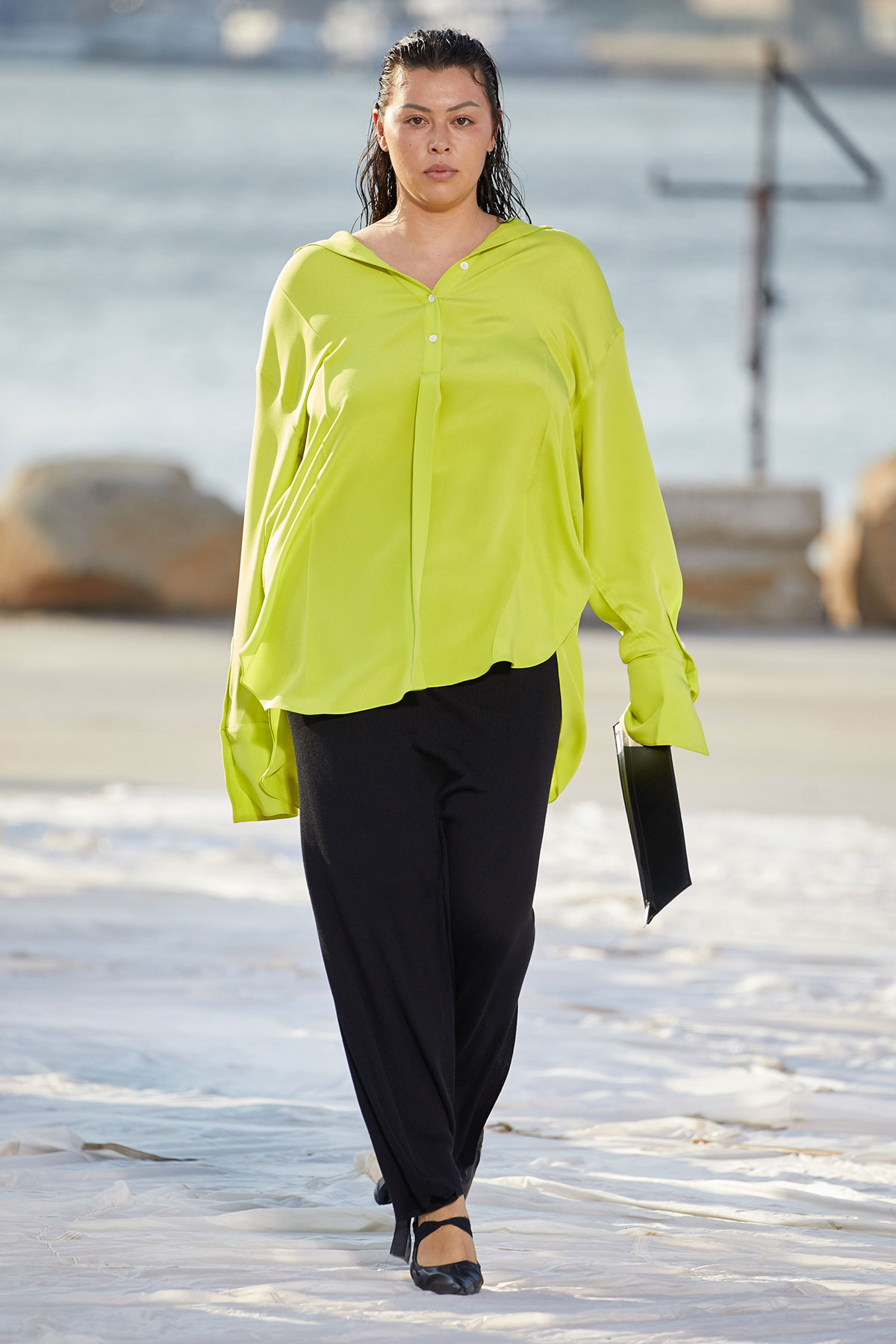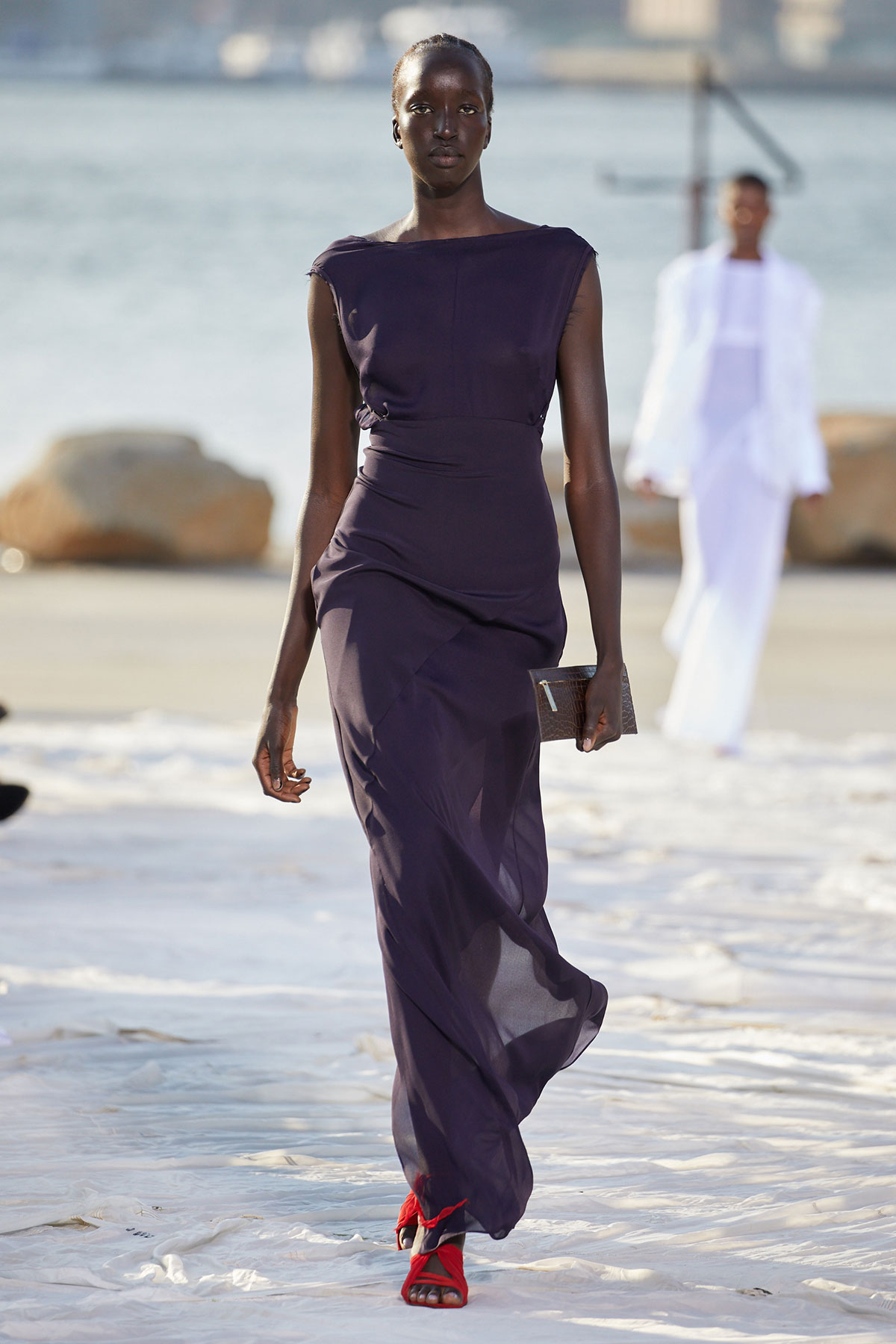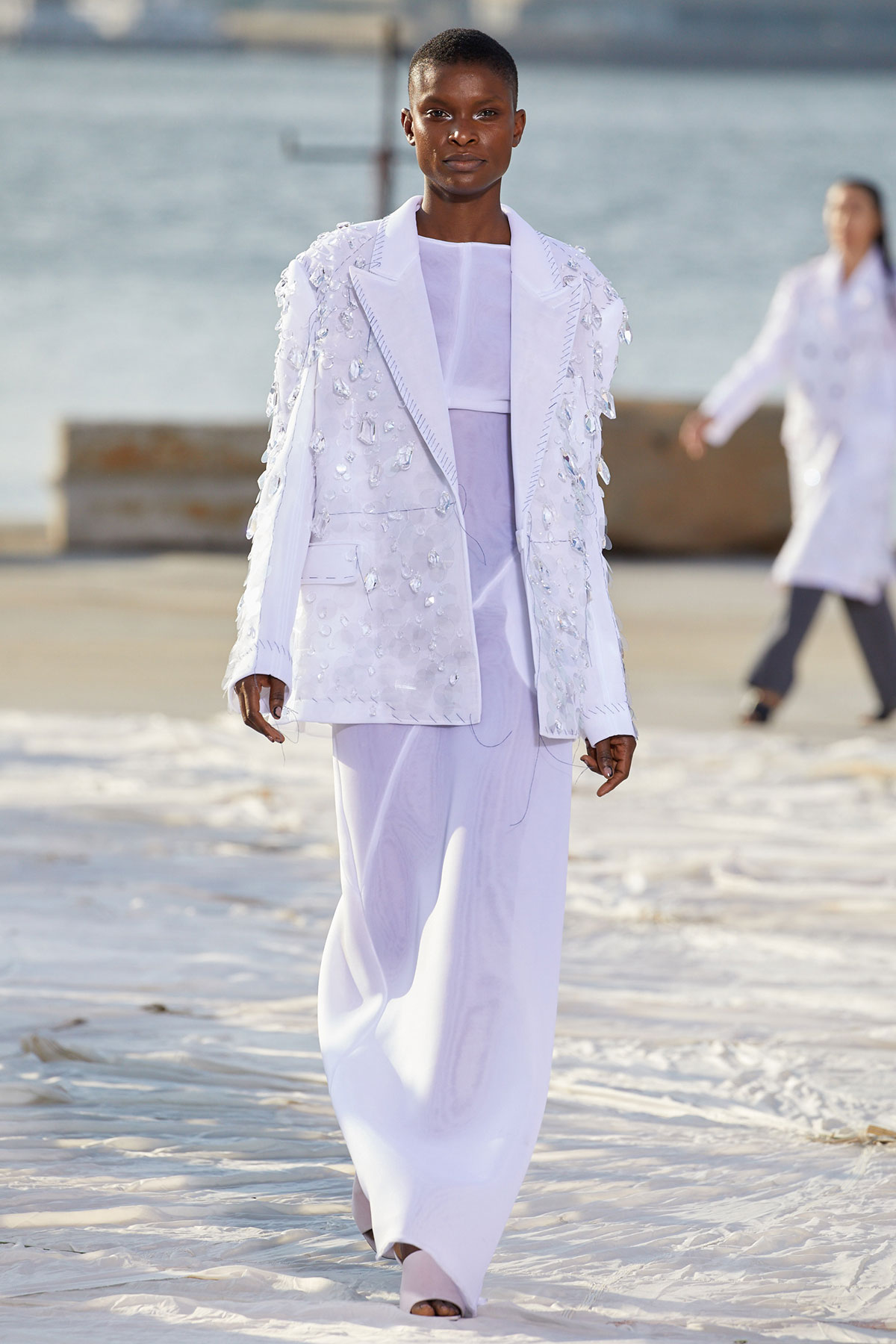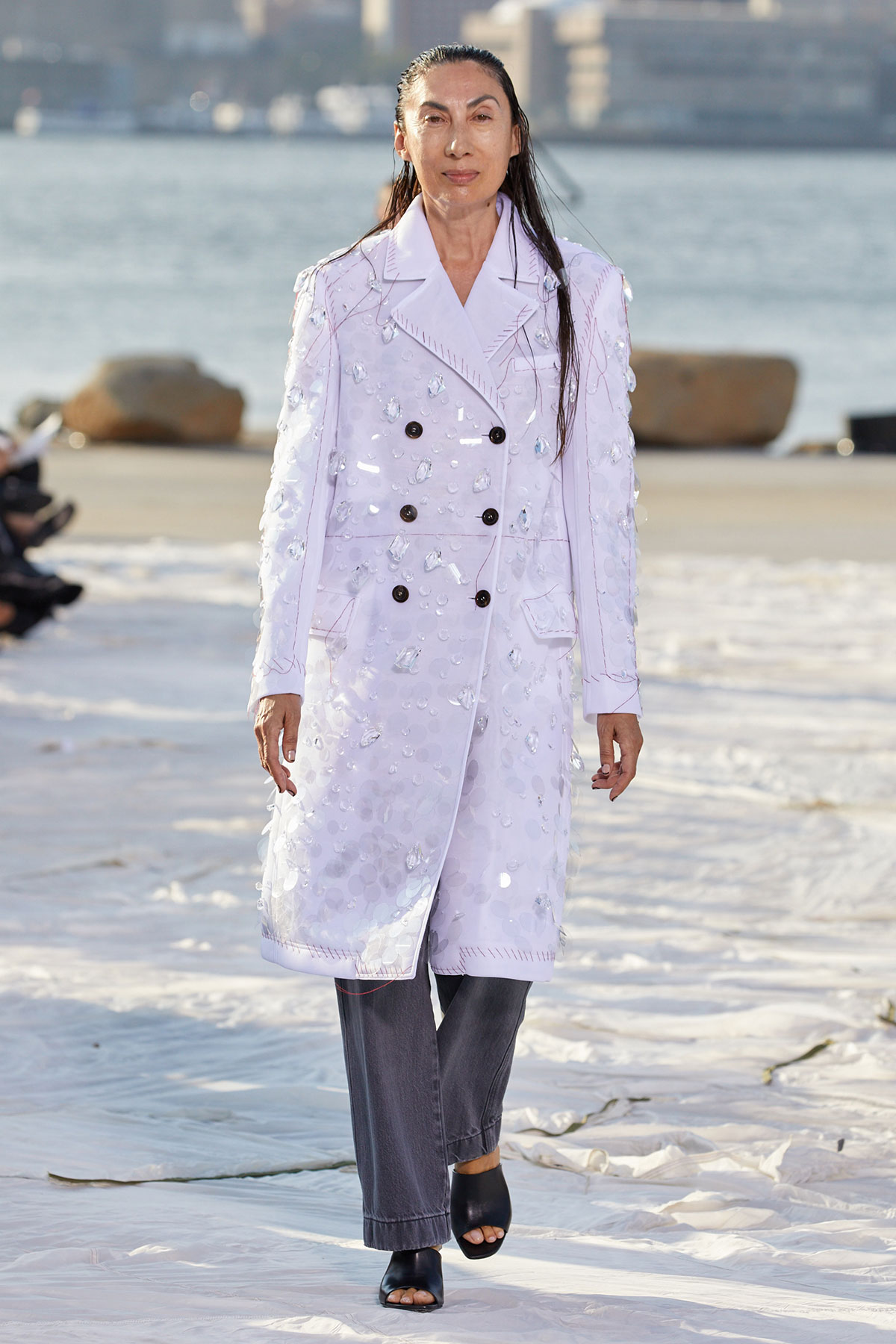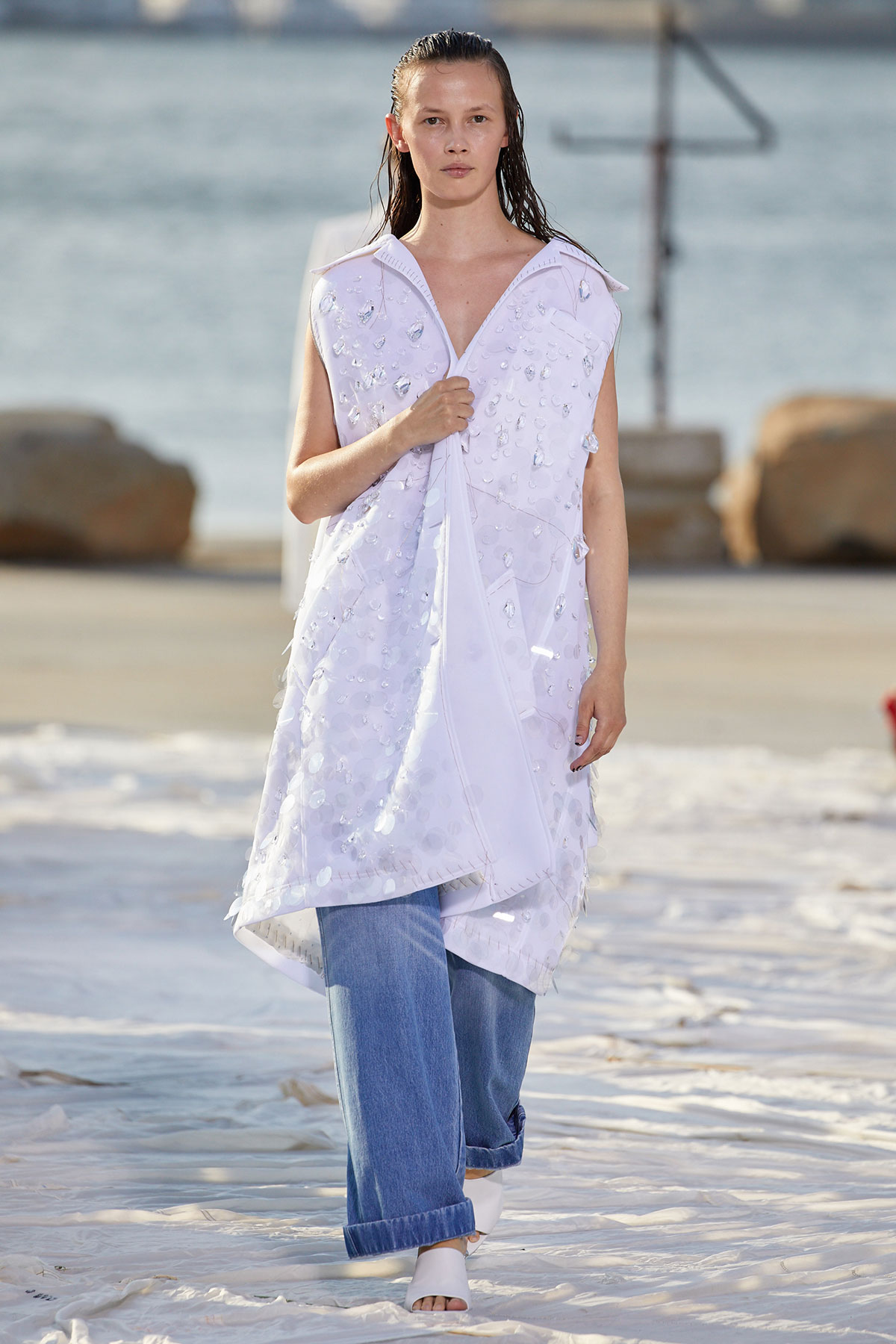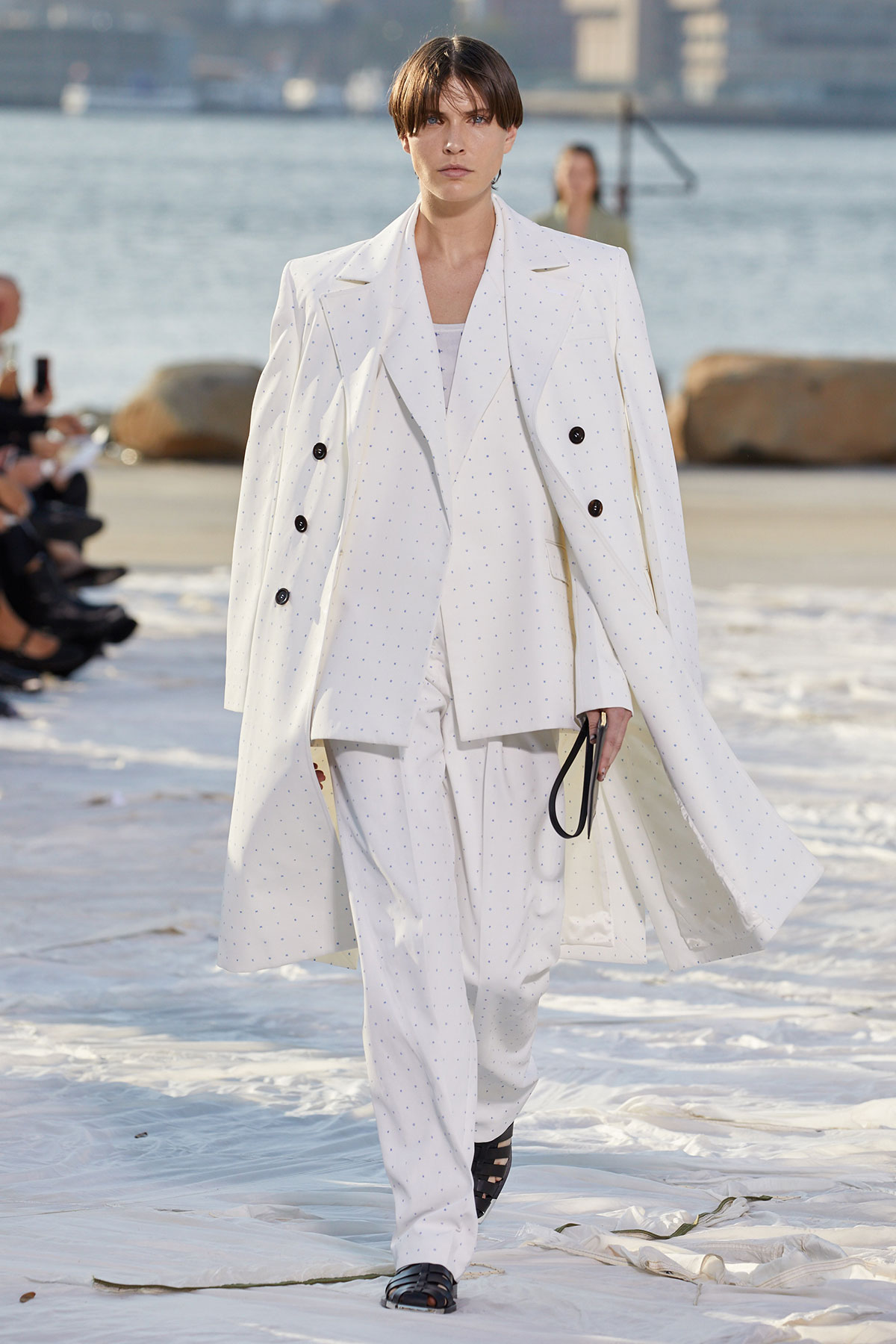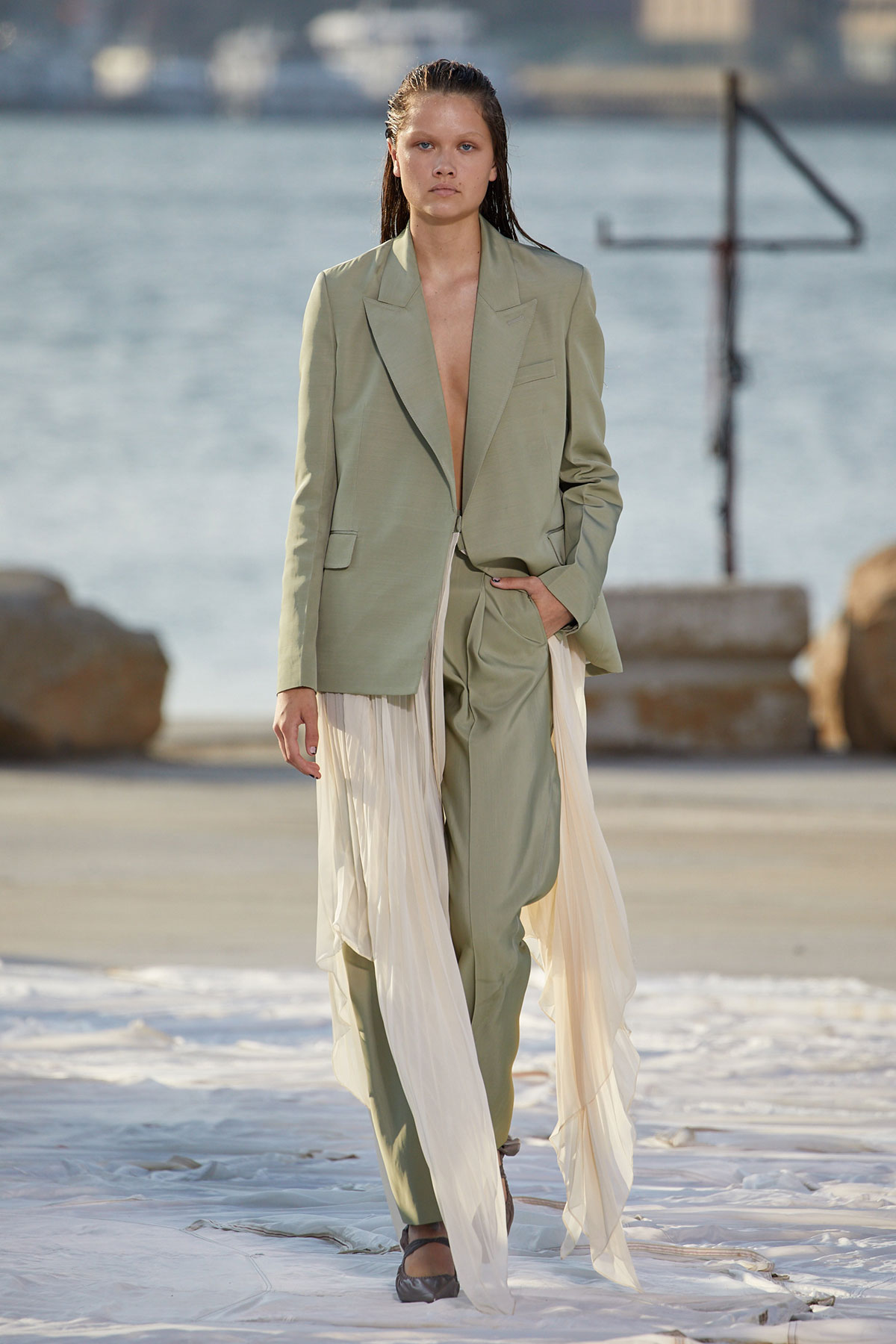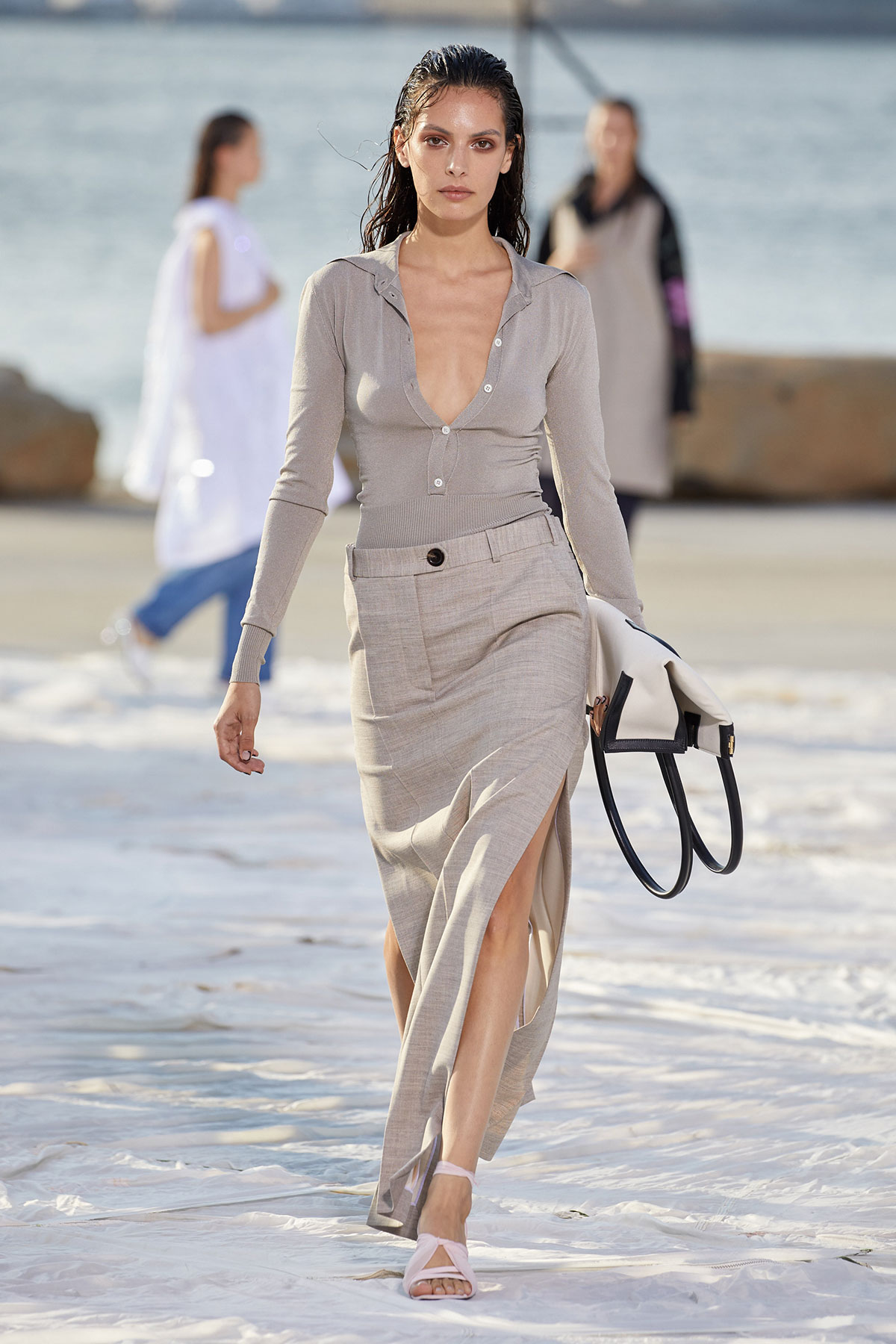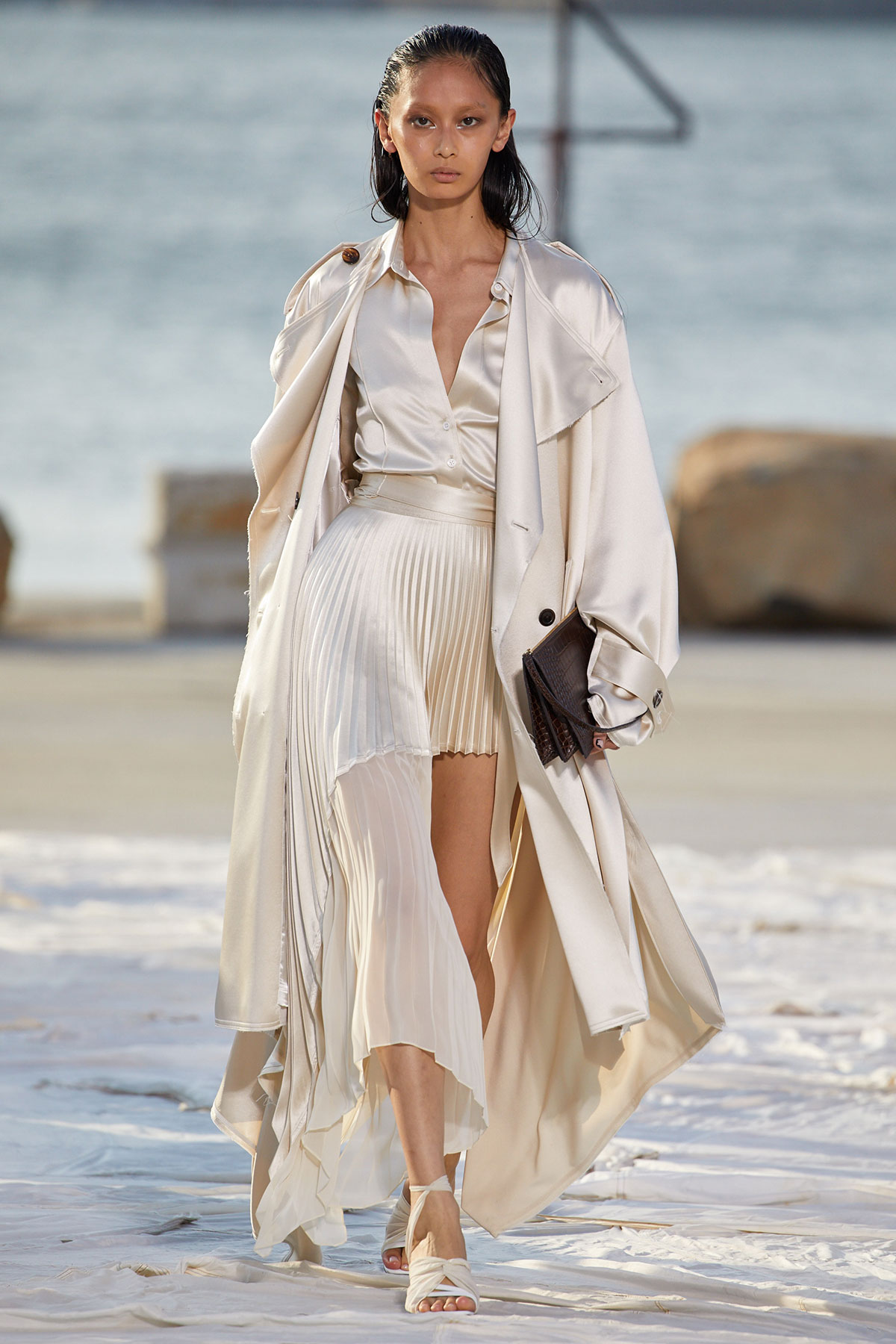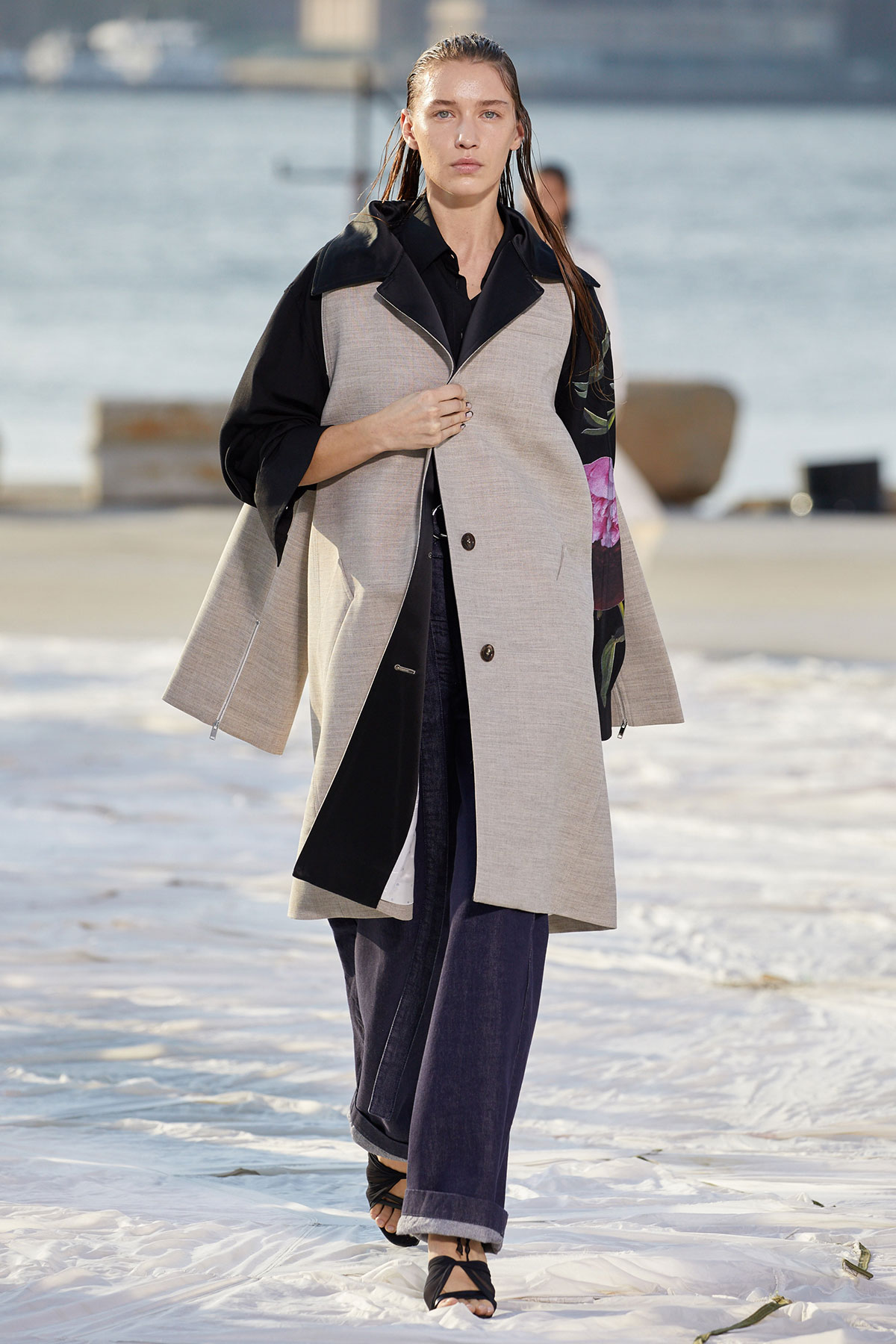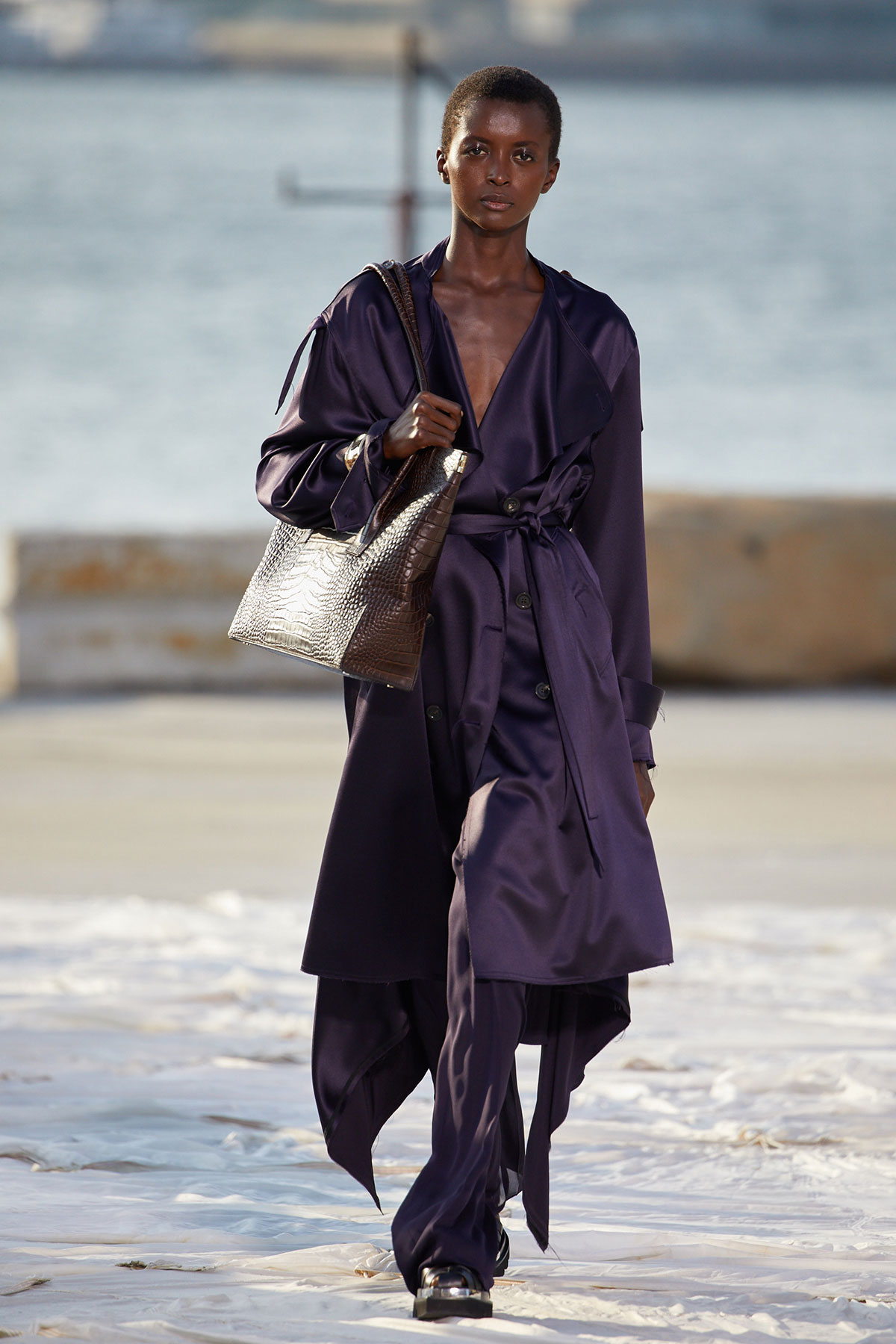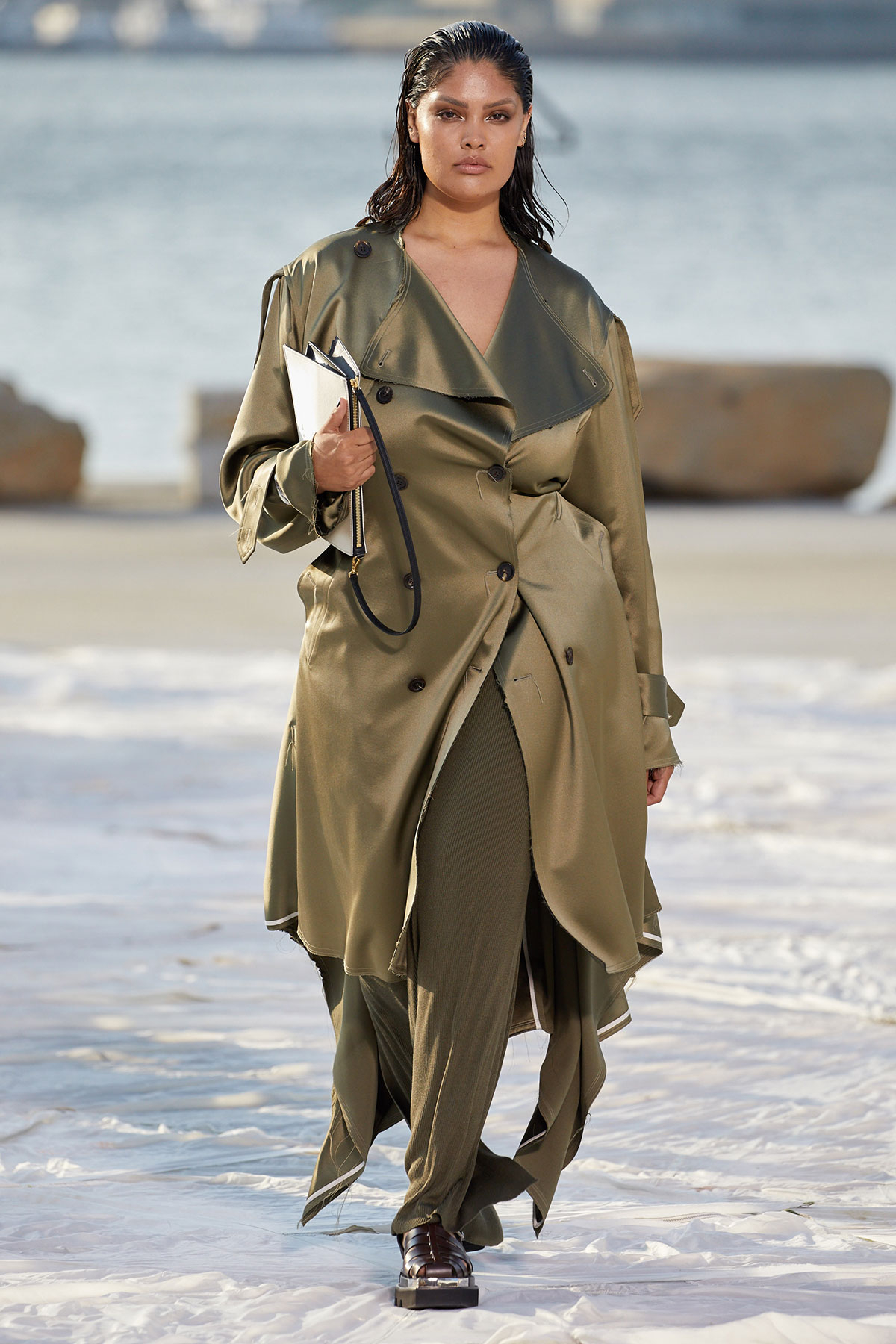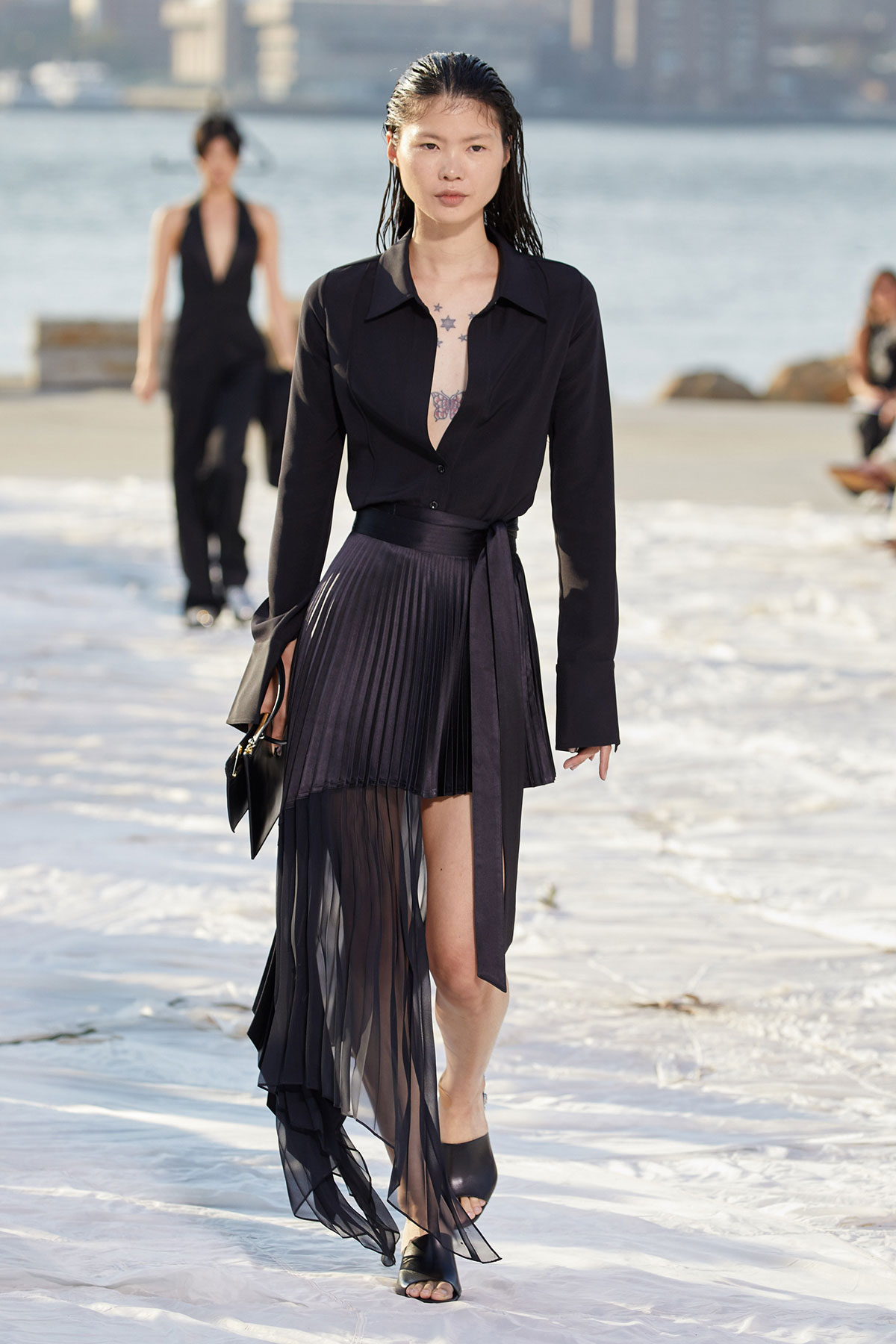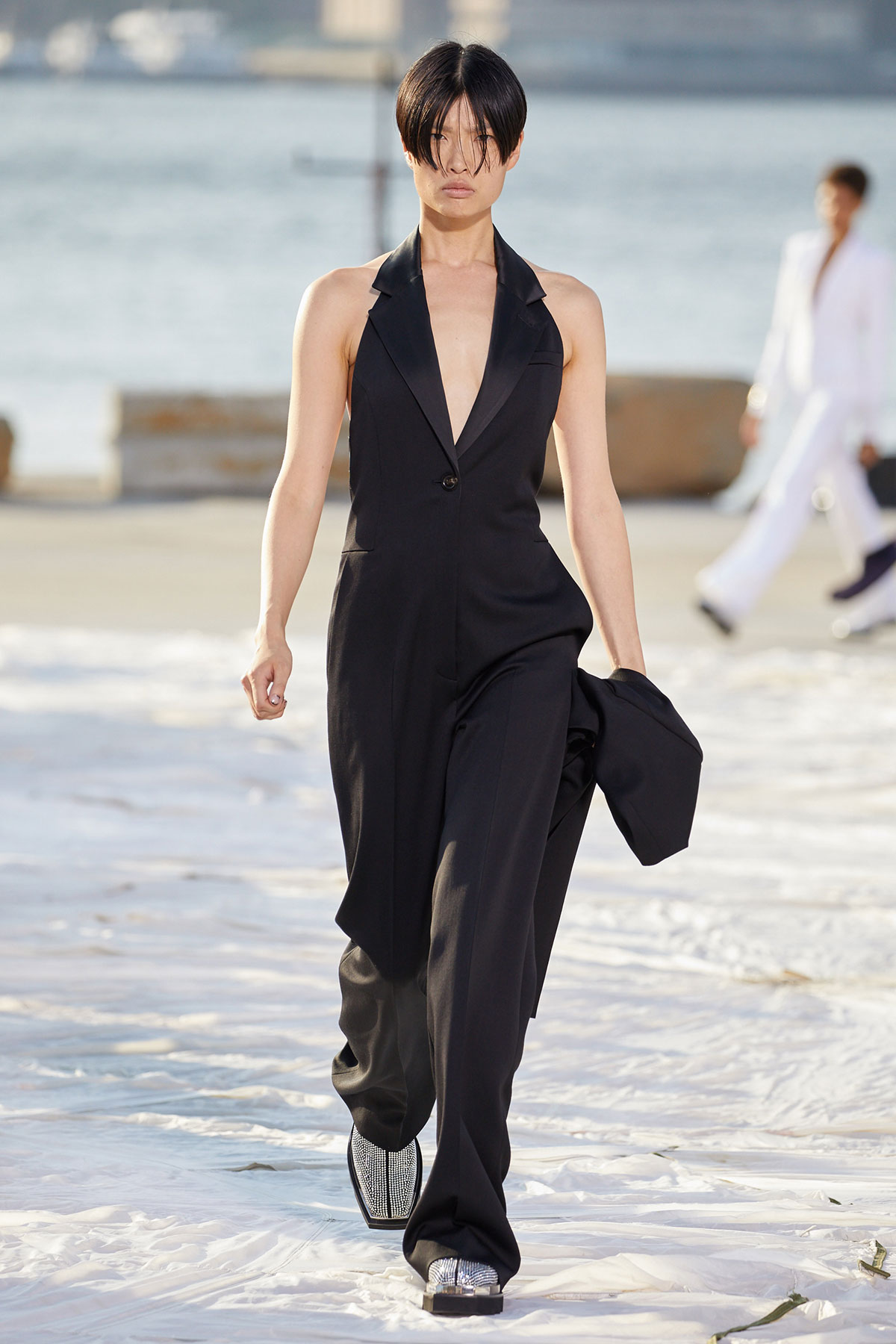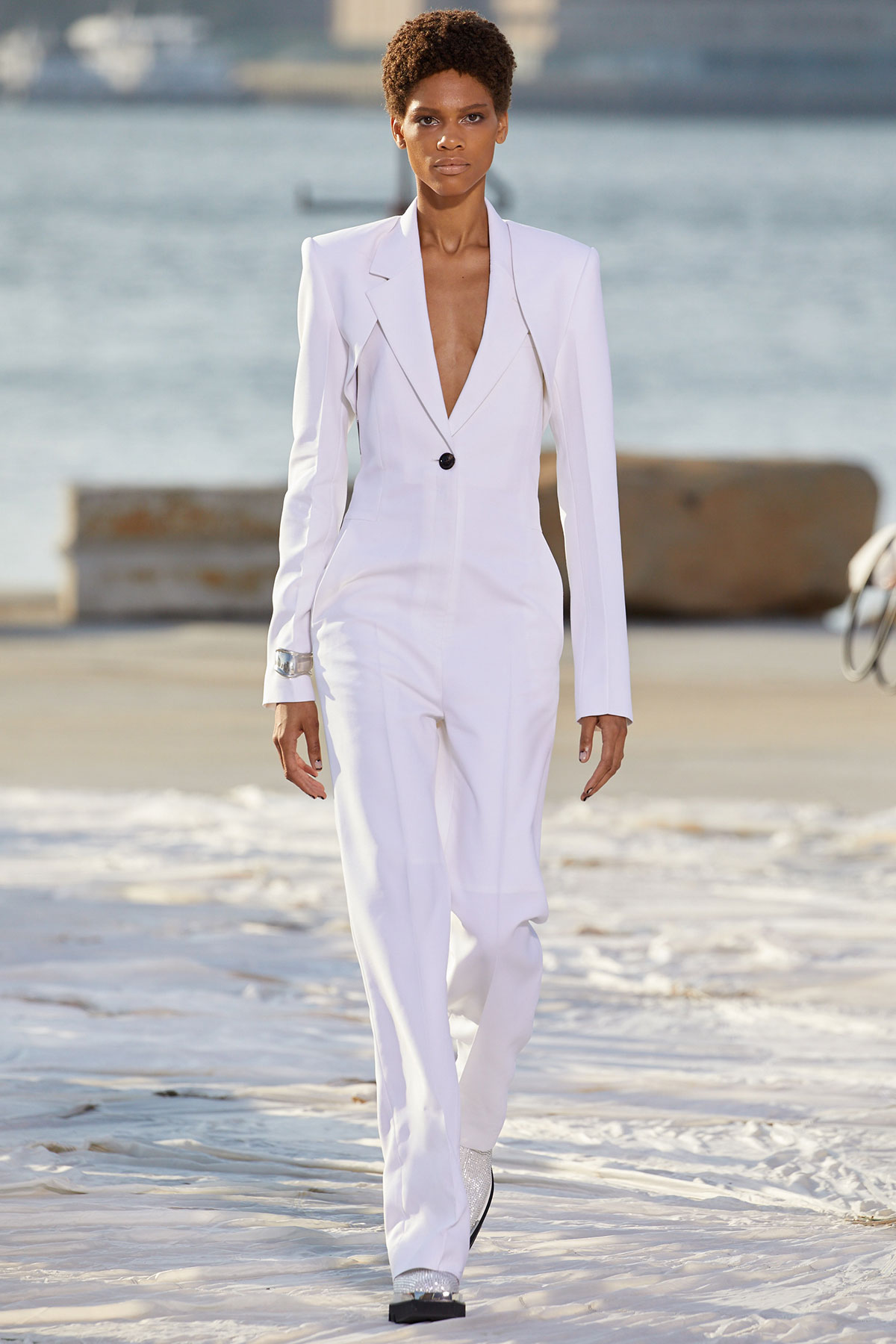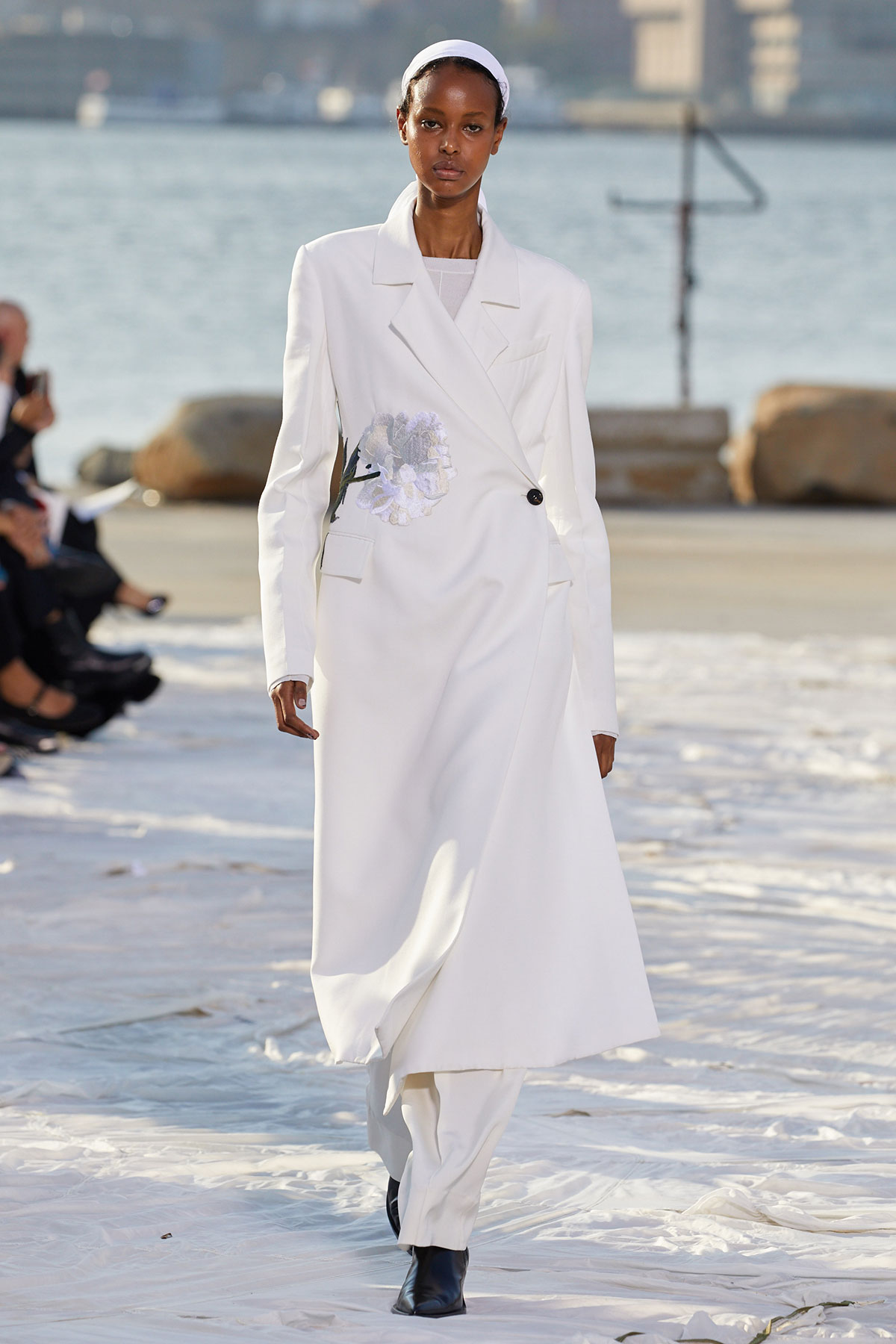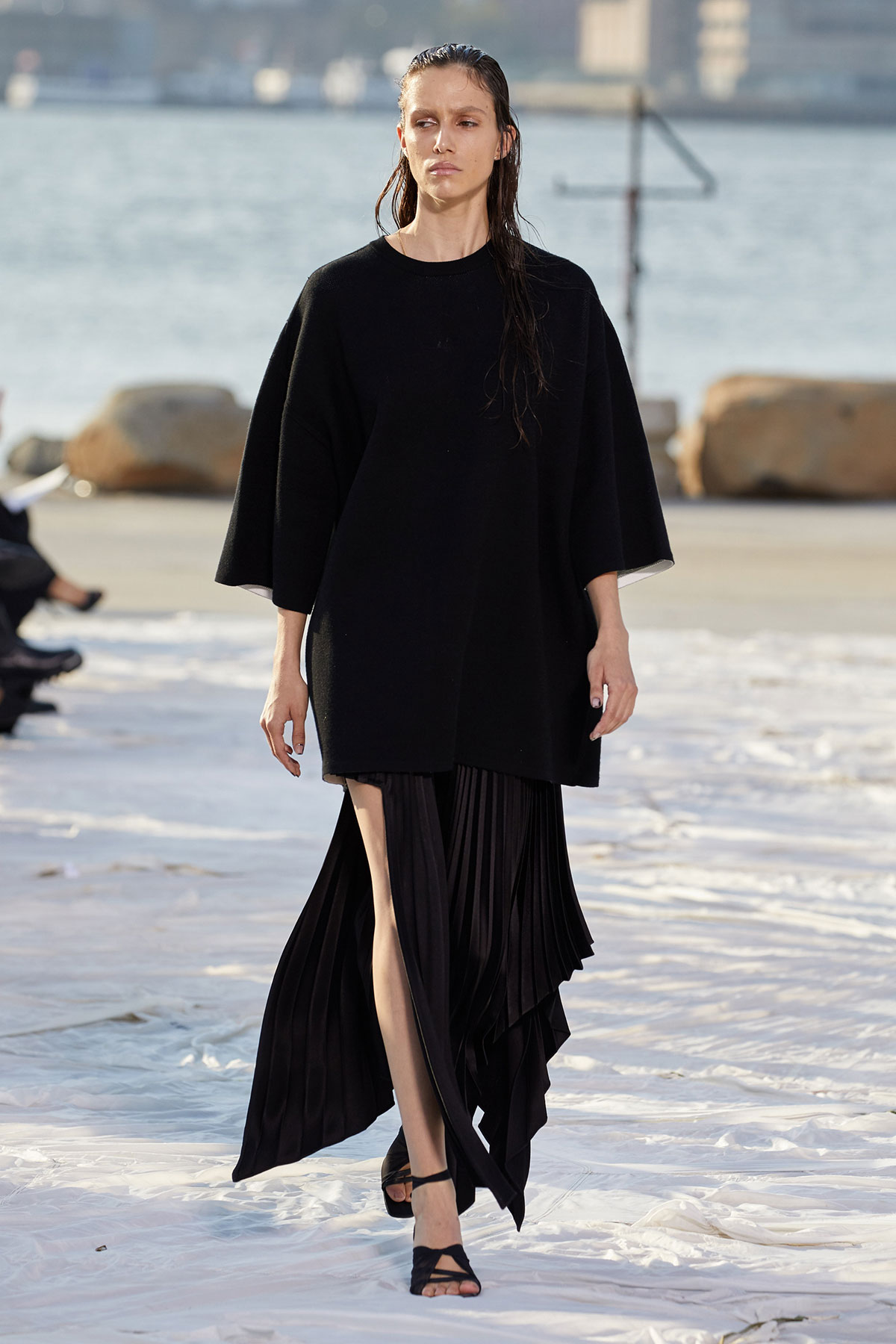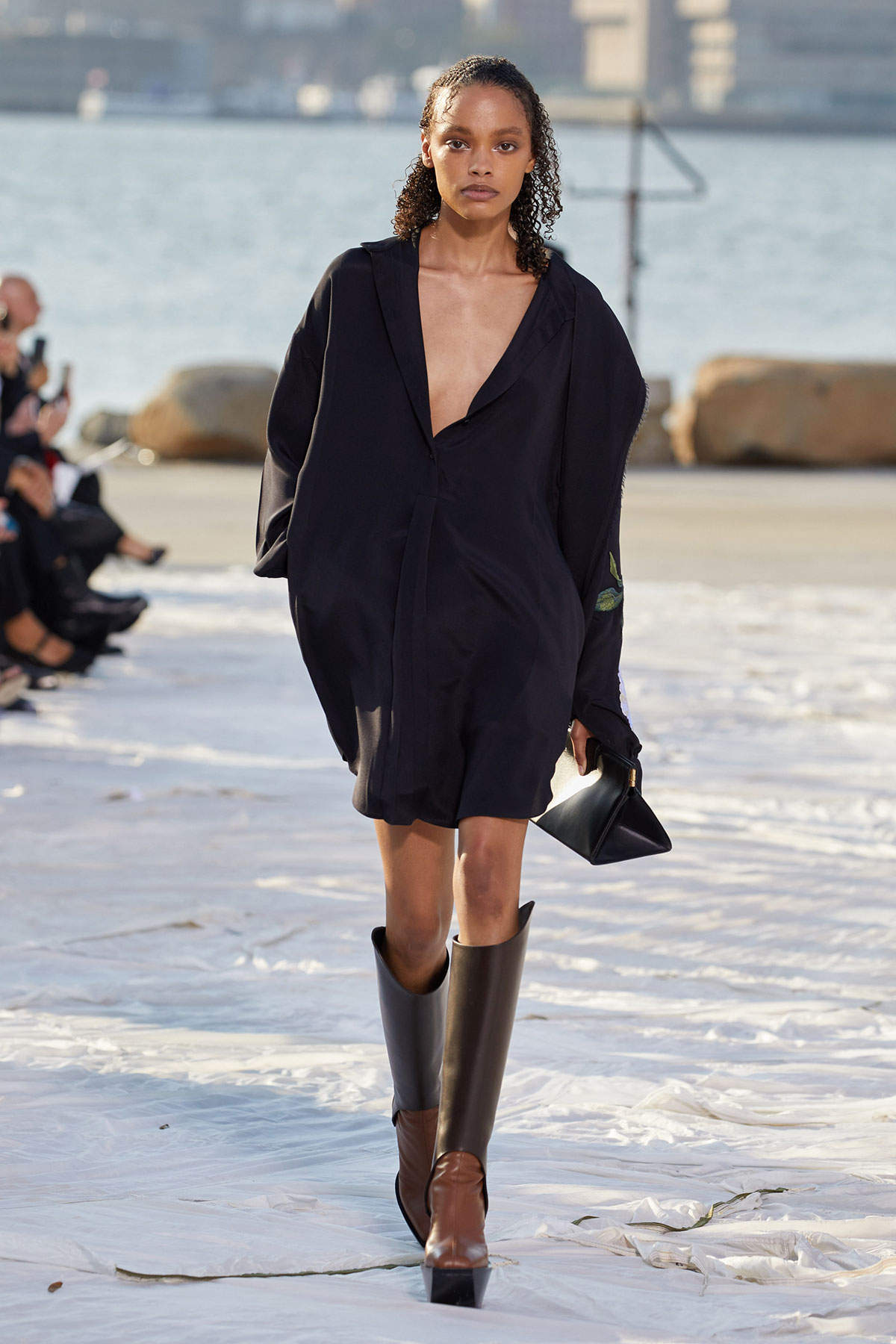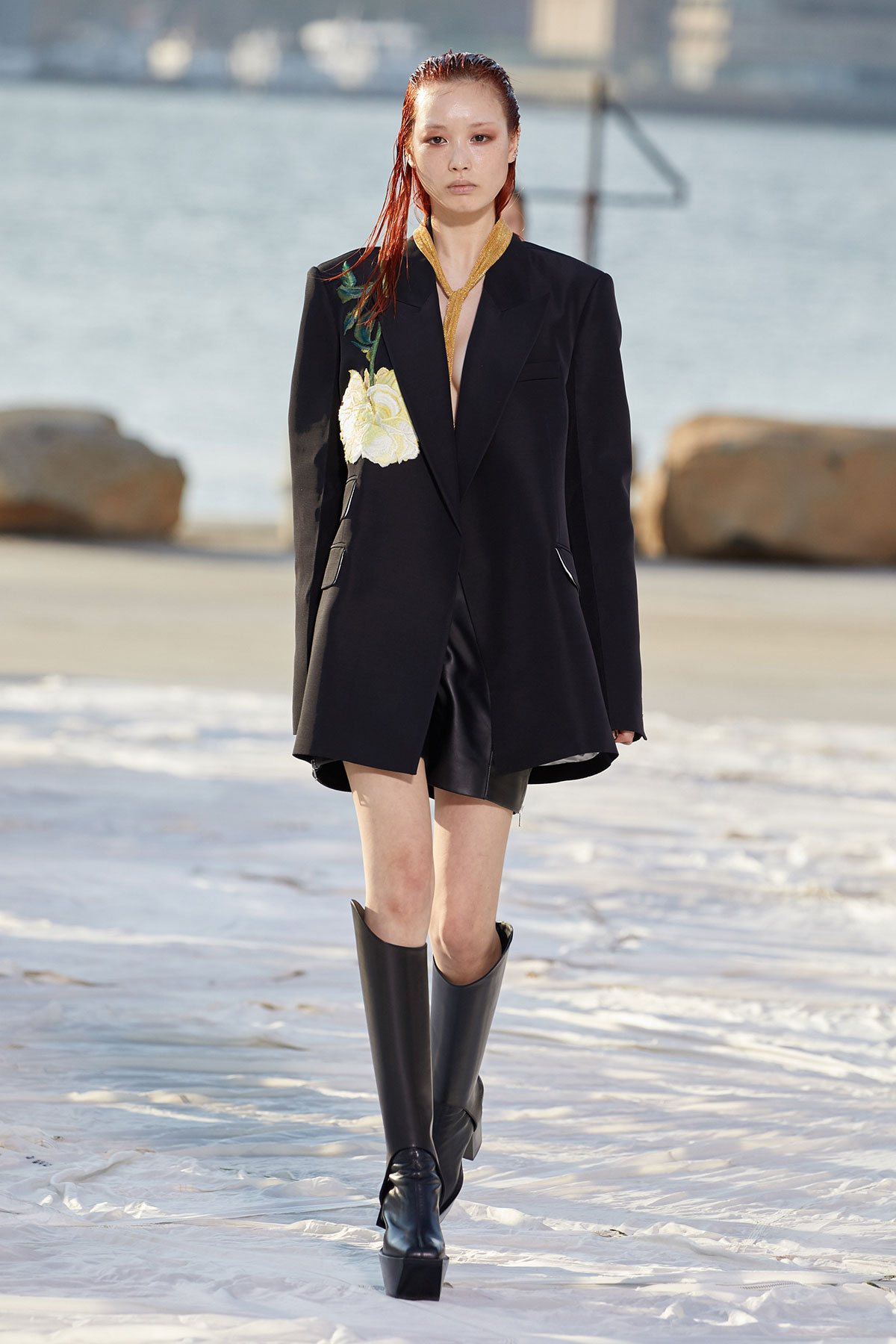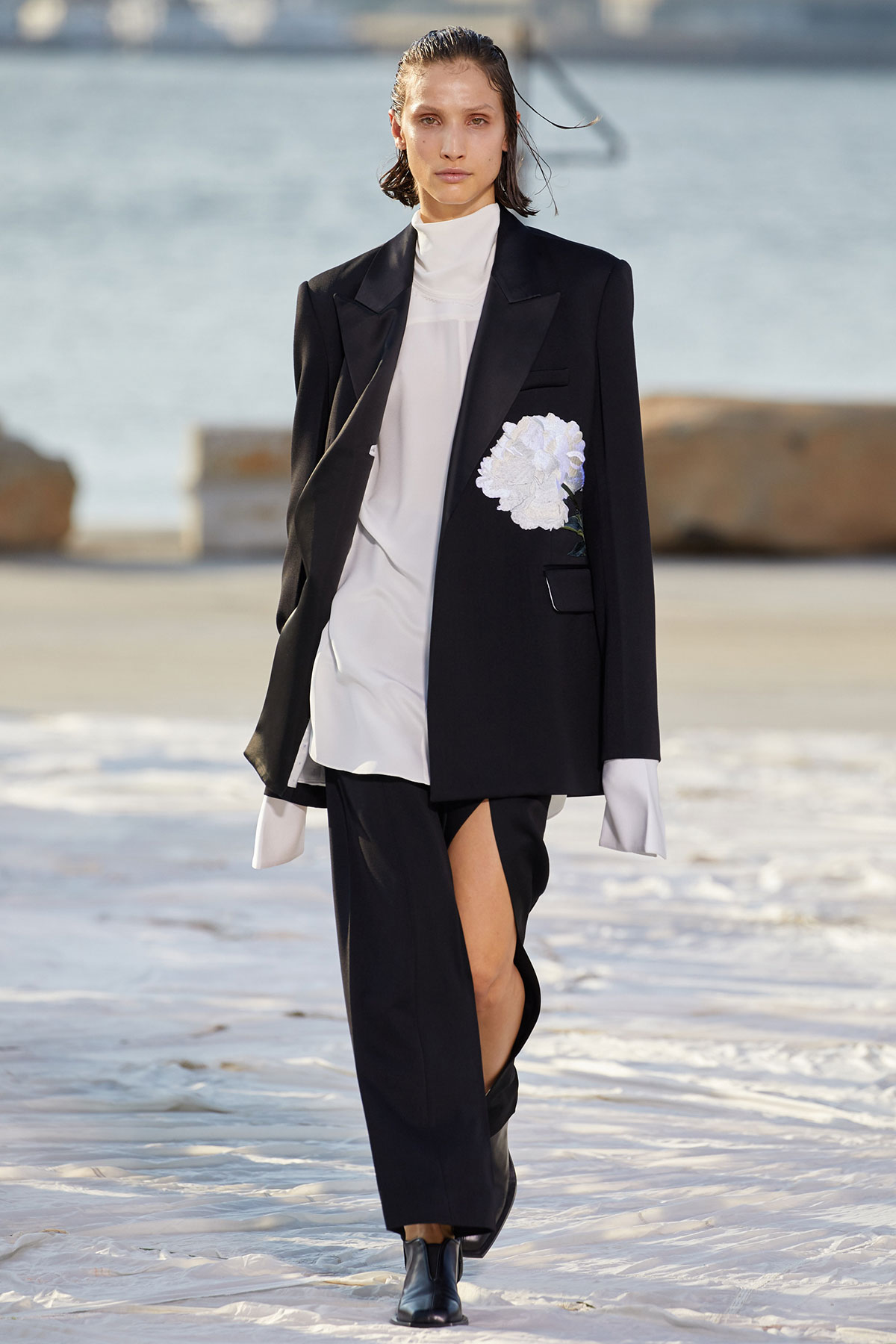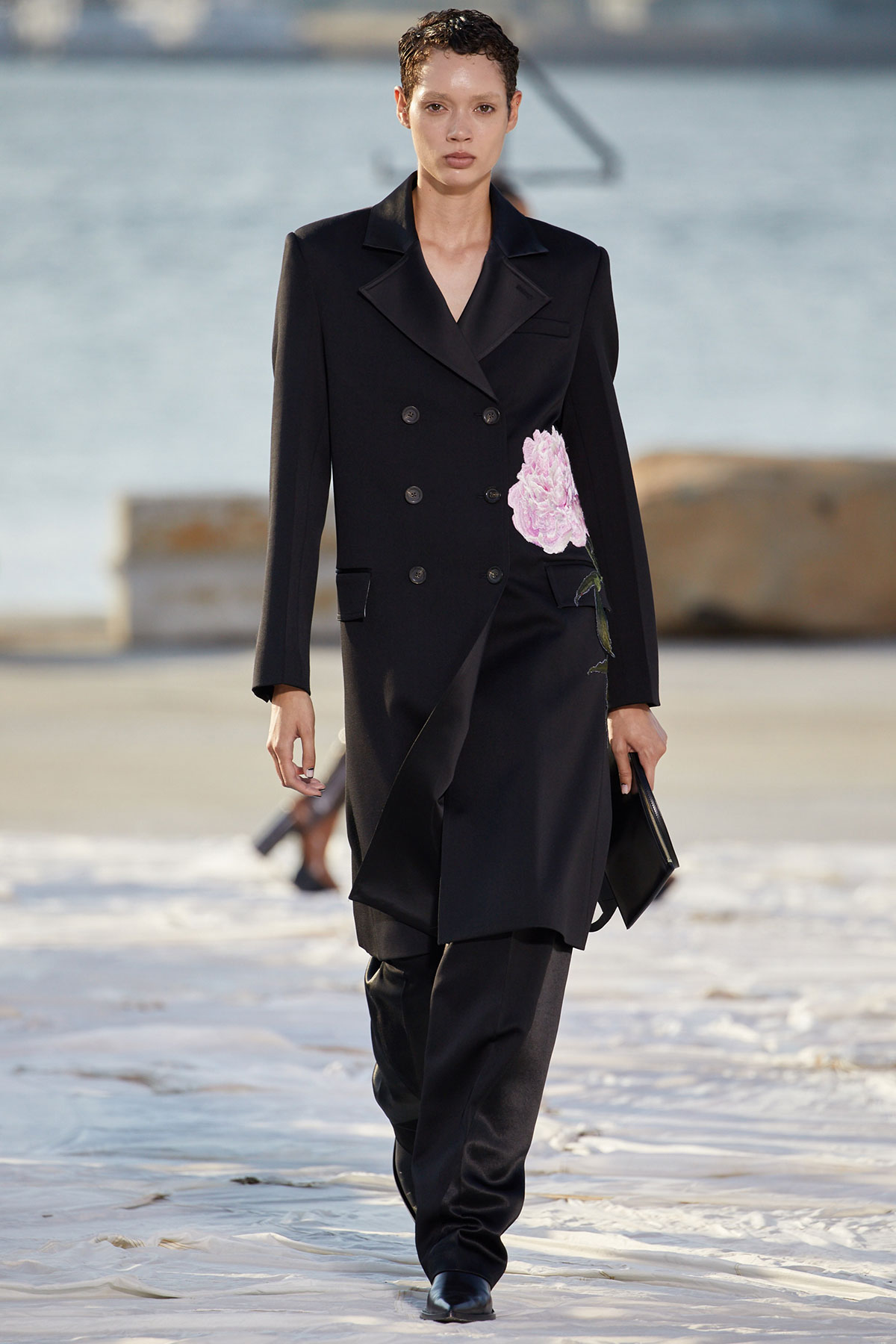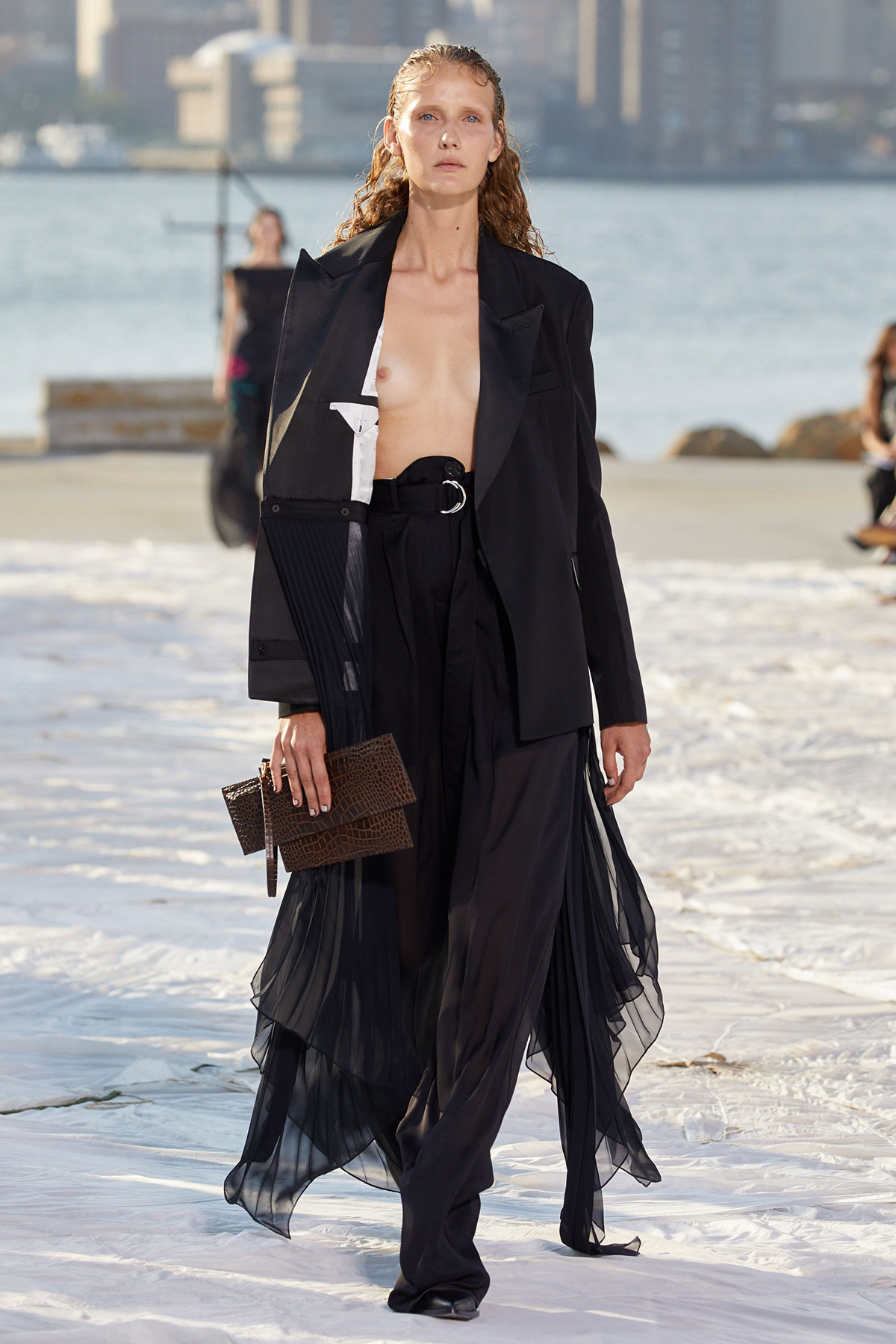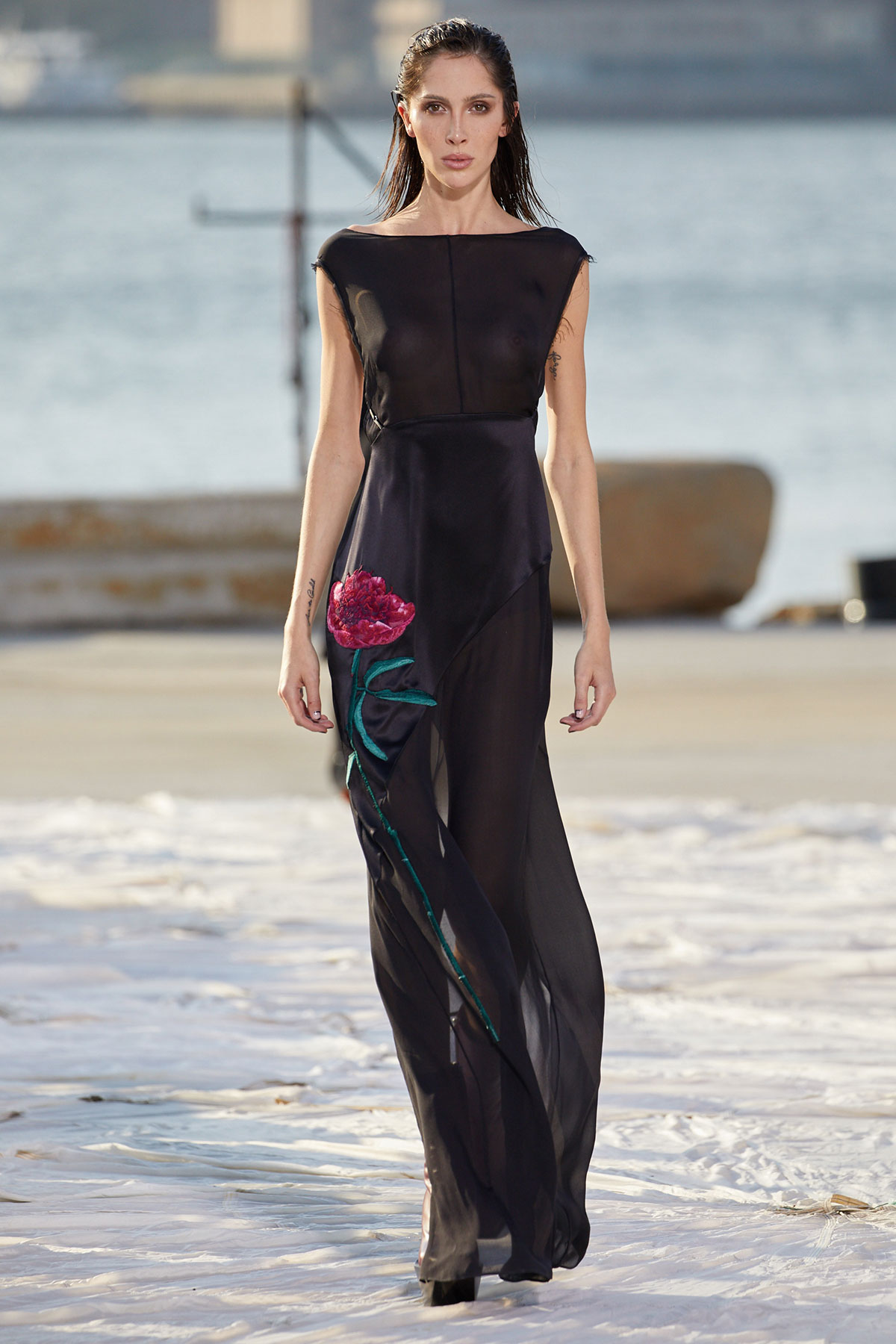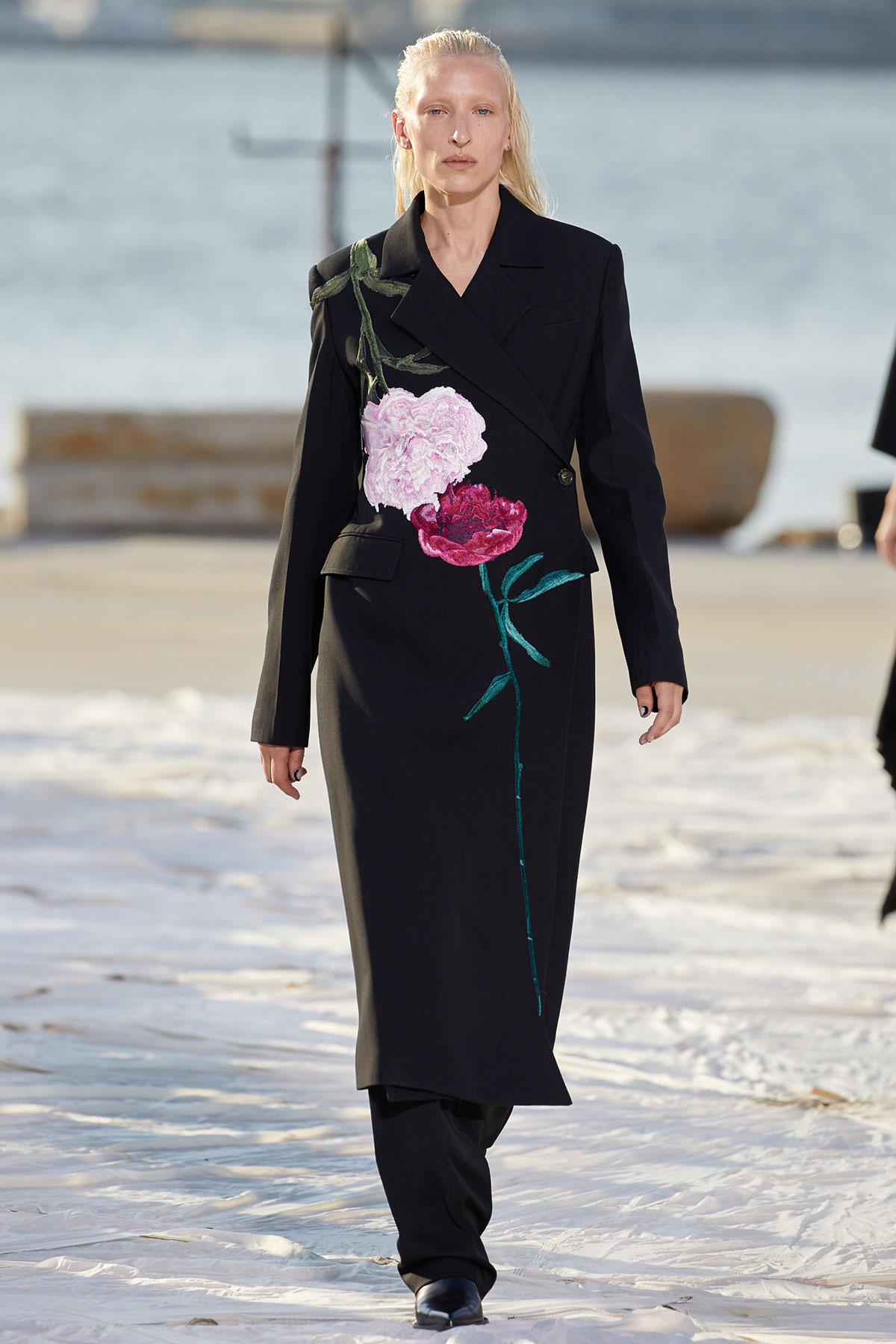 Peter Do Spring Summer 2022 Collection
---
Images courtesy of Peter Do