Guinevere van Seenus by Sofia Sanchez & Mauro Mongiello for Numéro March 2014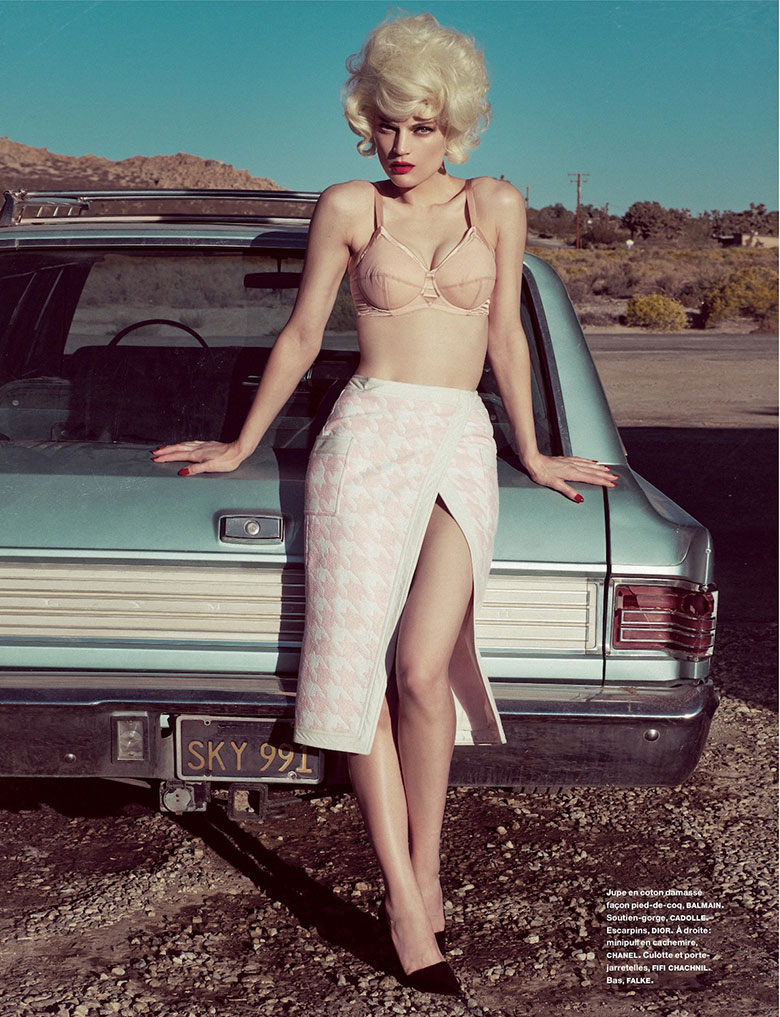 Born in Bergamo Italy, hair stylist Romina Manenti has rapidly made a name for herself in the fashion industry. Discovering her passion for hair locks early on, Romina moved to Italy's most fashionable city, Milan to pursue her dream in becoming a fashion hairstylist. After shaping some of the finest Italians with her skills at a top hair salon, Manenti had a greater creative urge which could only be pleased on the fashion runways and in established publications.
With that in mind, Romina started her journey to stardom by assisting renowned hair stylists at the Milan fashion week, which later led to a move to Paris in hope of conquering the fashion editorials with her magical hair touches. Today, she is in one of the top leagues in the industry with continuous bookings for Vogue, Harper's Bazaar and GQ; not to mention her celebrity résumé including Winona Ryder and Julianne Moore.
Q: How did you end up in fashion? What inspired the career choice?
---
When I started out, I was studying fashion in design school. It was through fashion that I was perpetually drawn to the art of hair. I quickly realized that I loved the fast pace and creative aspects of hair much more than designing and perfected my technique over time. Hair became my passion.
Q: What hairstyles are you into right now?
---
Right now, I reduce the volume of the hair at the roots using invisible product. I have defined the "high-tech" low side part to enhance the intriguing, disciplined character to the look. I embrace the freedom of the length of hair respecting the natural wave or straight movement of the hair. While this can be done at any length, for this new season coming I prefer it on a length that hits at or above the shoulders.
Q: Which element of your job do you most enjoy – shoots or shows?
---
I definitely enjoy shoots more. The shows are exciting but I don't have much time to enjoy the work.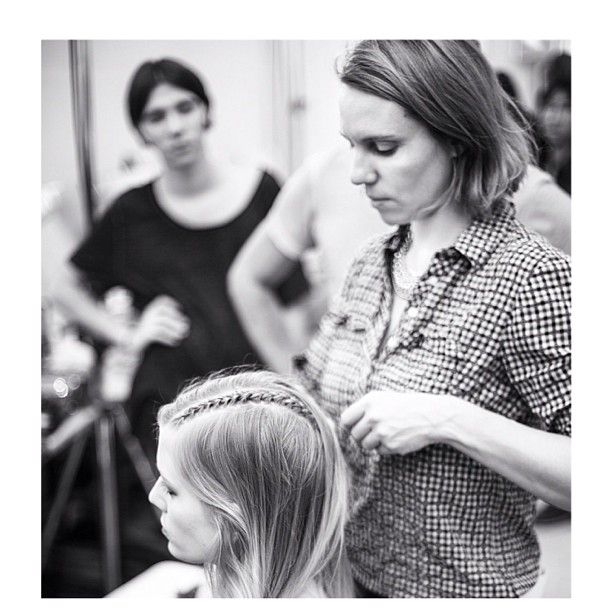 Q: What are the trends for Spring/Summer 2014? 
---
For those who adopted the Bob last season, the new trend for S/S 2014 will be to let it grow to a medium length. I relate this to moving on from high school to college length. A playful side or middle part will bring a sexy side to this look. Long hair is banned for SS2014, we are in a time of medium length hair in an effortless style. Blondes are becoming platinum or baby pink, brunettes go for black and cherry is the new red.
Q: What's the most important lesson you have learnt in your career?
---
My lesson is also one I teach: Don't schedule your goals, you risk the results focusing too much on the time.
Q: Which current hair style trend would you like to disappear?
---
There is nothing I would like to see disappear. I think the variety is necessary to keep the creativity flowing.
 Jessica Stam for Numéro March 2013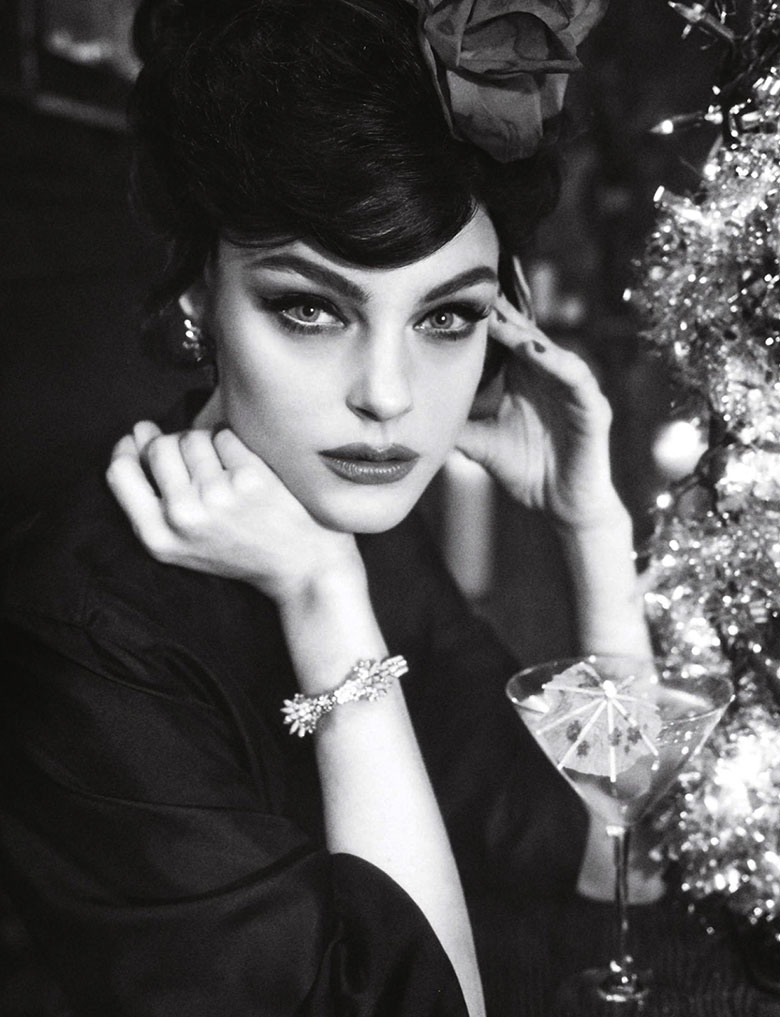 Q: Your favorite fashion era 
---
Late 70's, clubbing in NY and London.
Q: What has been the biggest challenge of your career?
---
Big Silky Luxury Hair in Miami with 90% of humidity.
Q: What's your favorite part of your job?
---
I love that I get to team up with creative people and that everyday it bring me some new visions. 
Karlina Caune by Laurie Bartley for Numèro Tokyo December 2013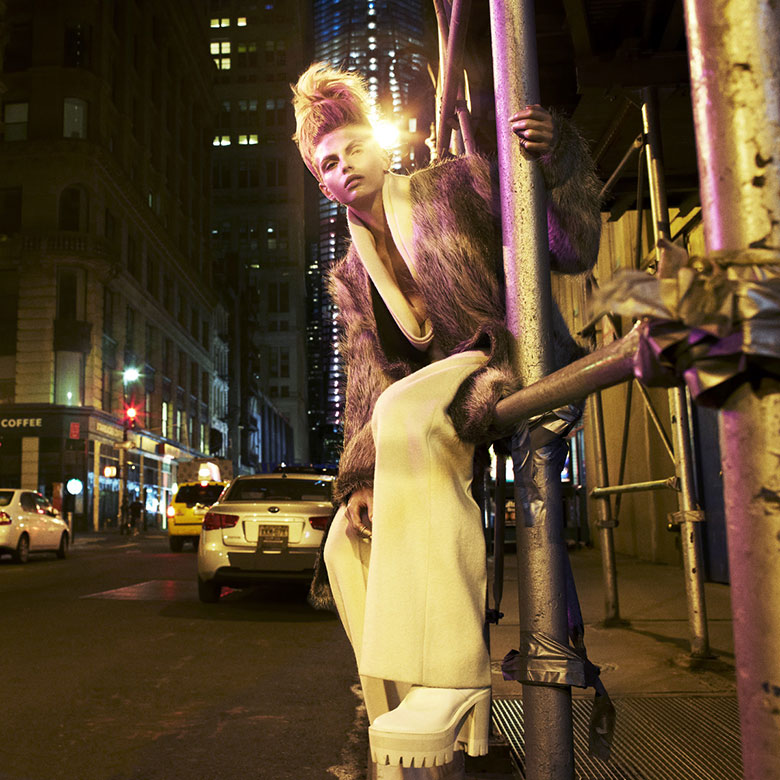 Follow Romina on Instagram and Twitter.
---