Glamorous luxury is revealed through the work of photographer Horst Diekgerdes when shooting Rosie Tapner in his lustful spread gracing the pages of Vogue Spain January 2014 issue.
From Gucci, Roberto Cavalli and Chloé to Nina Ricci and Balenciaga, this story features the real designer goodies all thanks to the brilliant stylist Claudia Englmann. A fusion between evening wear and day wear is beautifully presented through clean and simple environments weather they are studio shoots or 'on location', making the viewer strictly focused on the fashion.
Make-up artist Stephanie Kunz has enhanced Rosie's perfectly carved out facial features with two looks, one being a more pinkish innocent one while the other stars a red lip which truly embodies the beautiful Dutch's s seductiveness. Together with hair stylist Marki Shkreli's creation of a wavy slicked-back look and Brenda Abrial's nude nails, Miss Tapner is taking Billy Joel's 'Uptown girl' saying to a whole new level.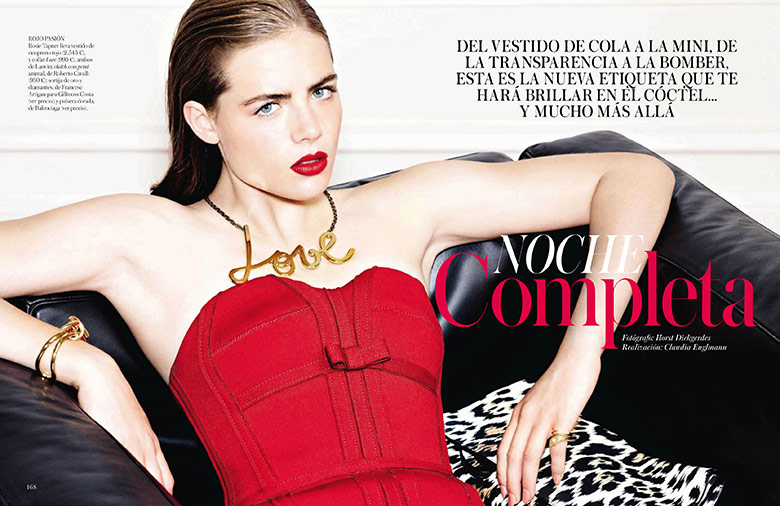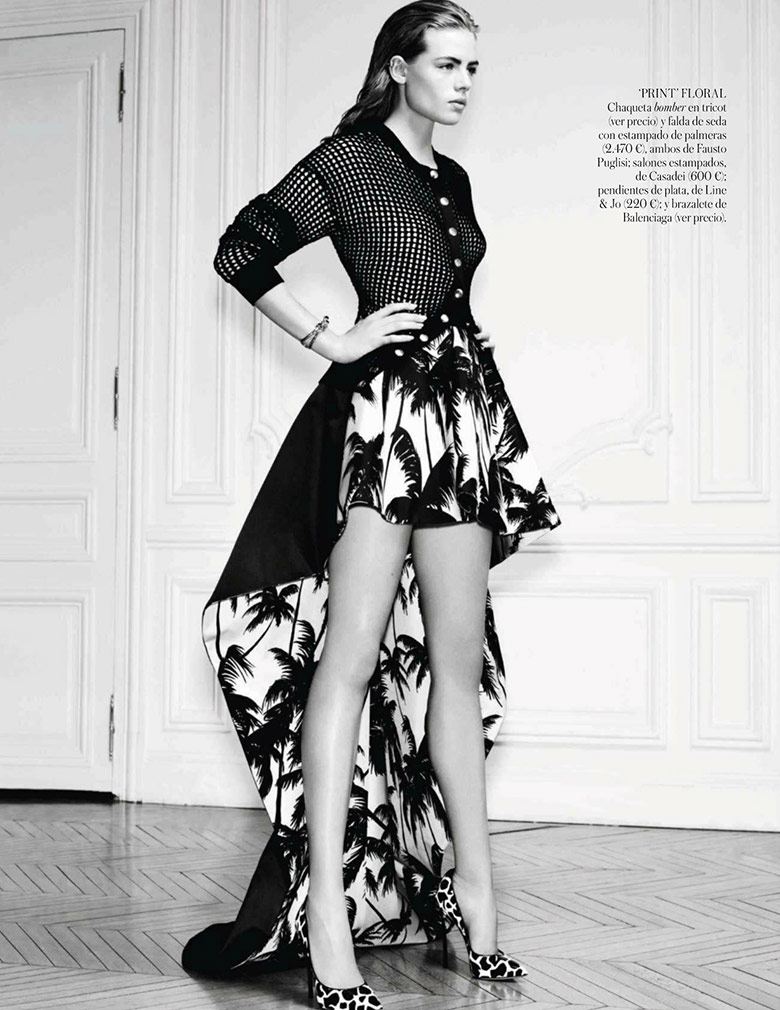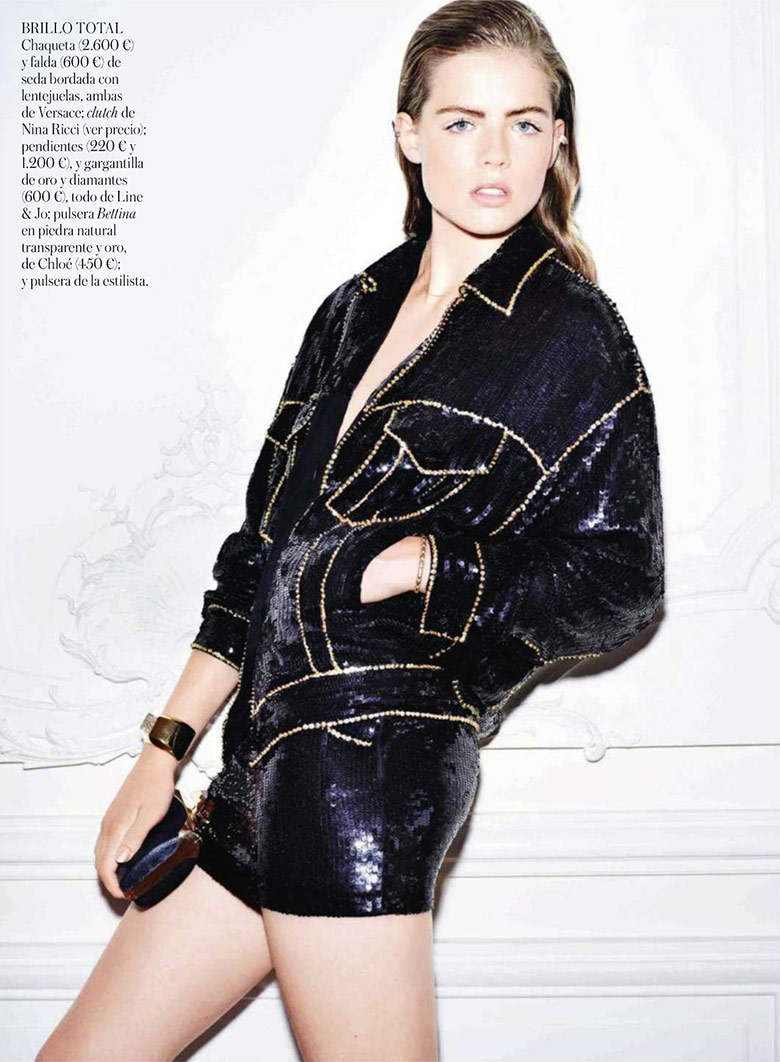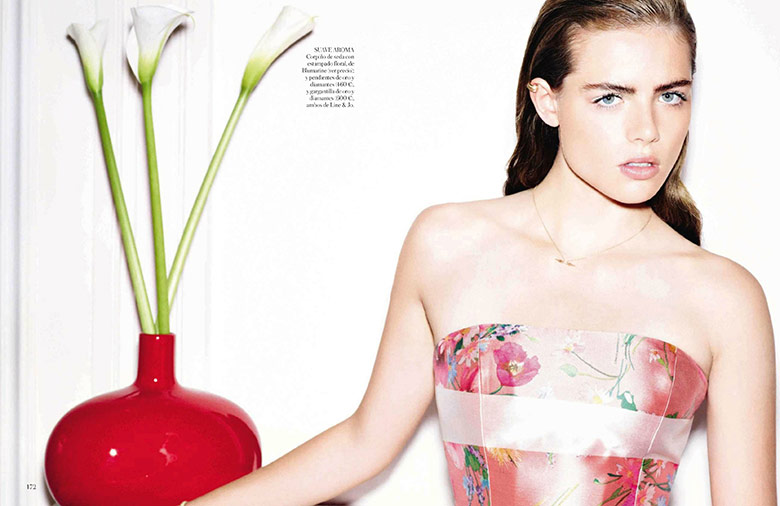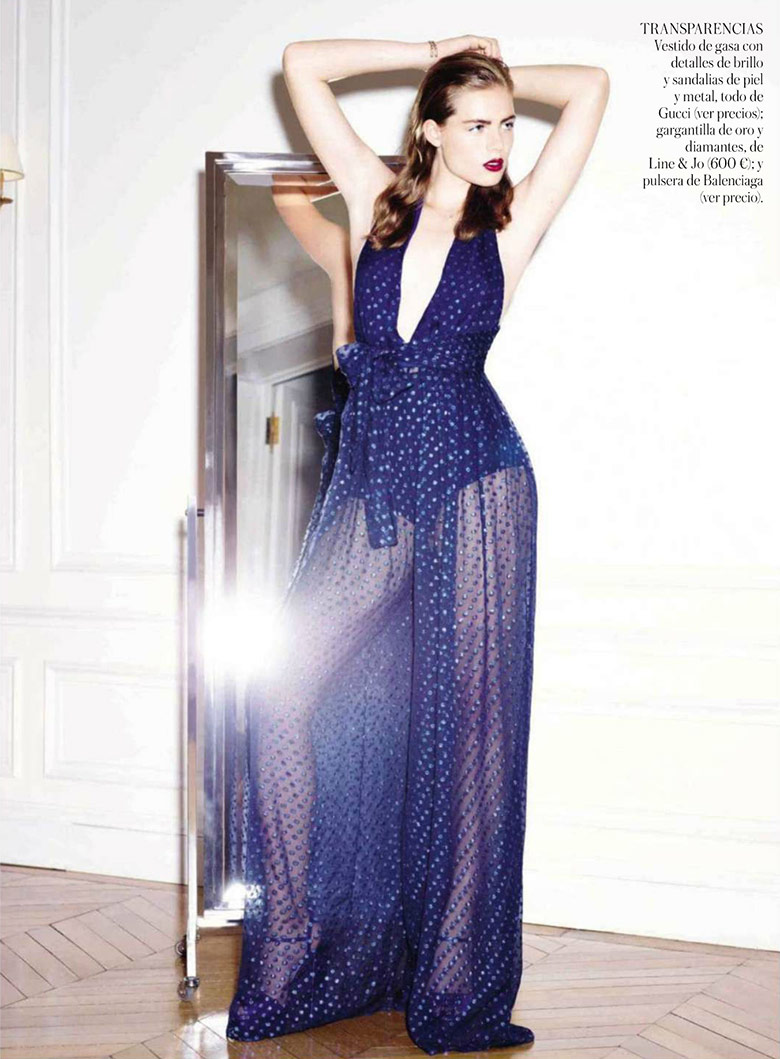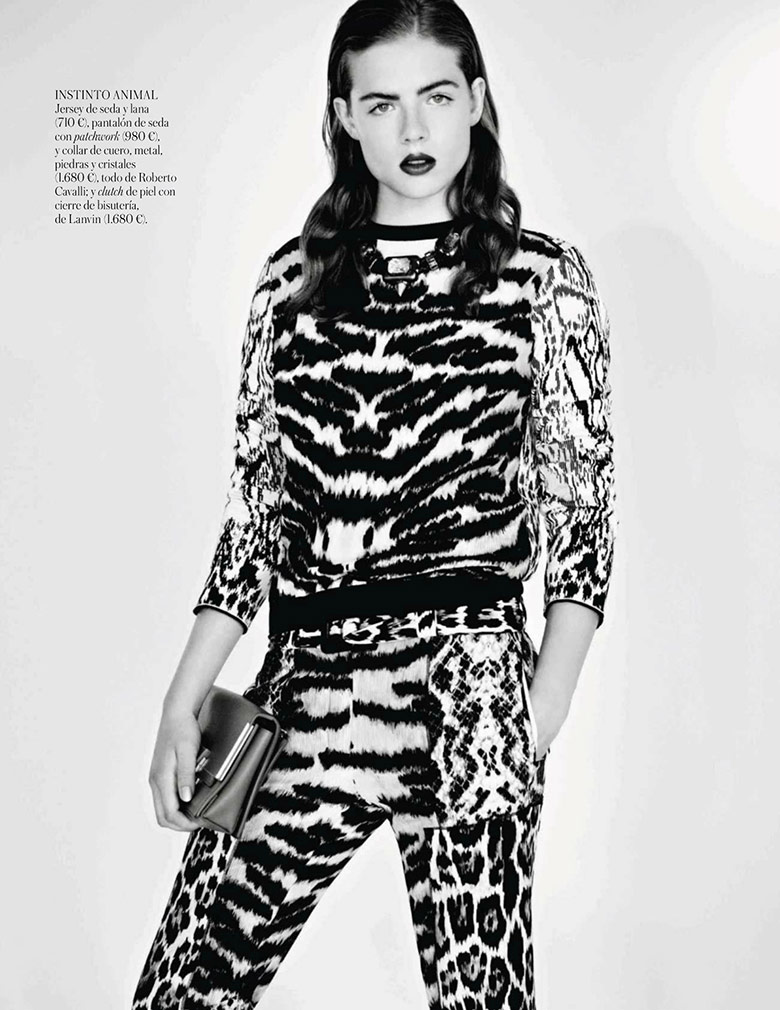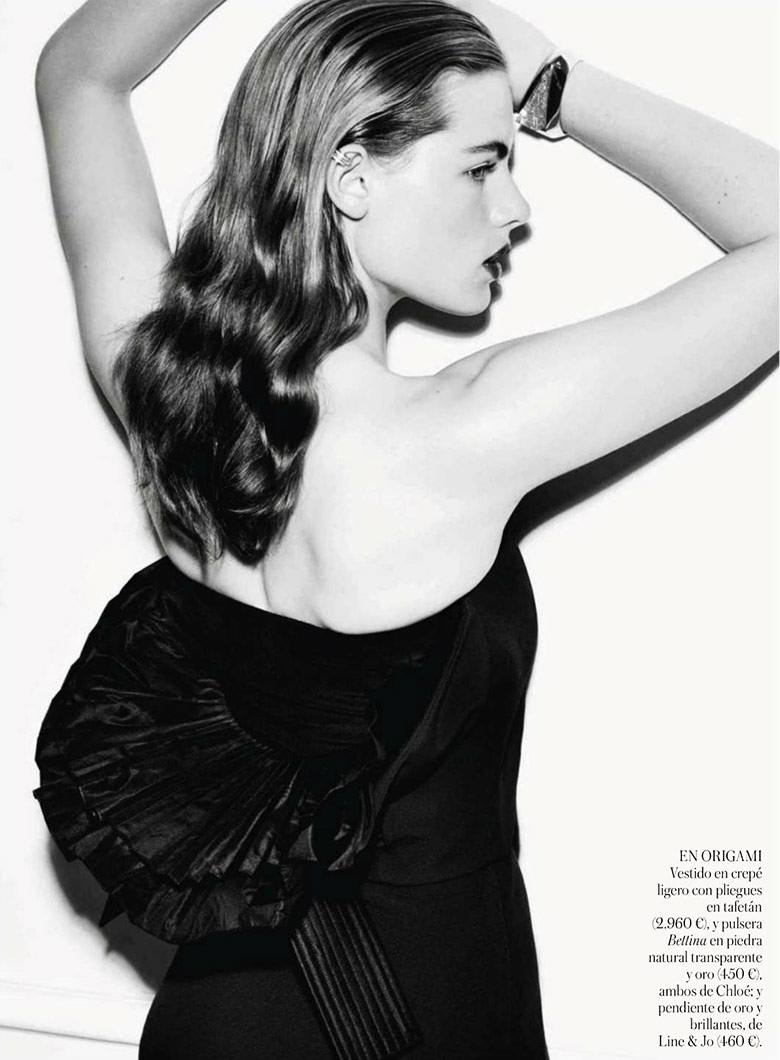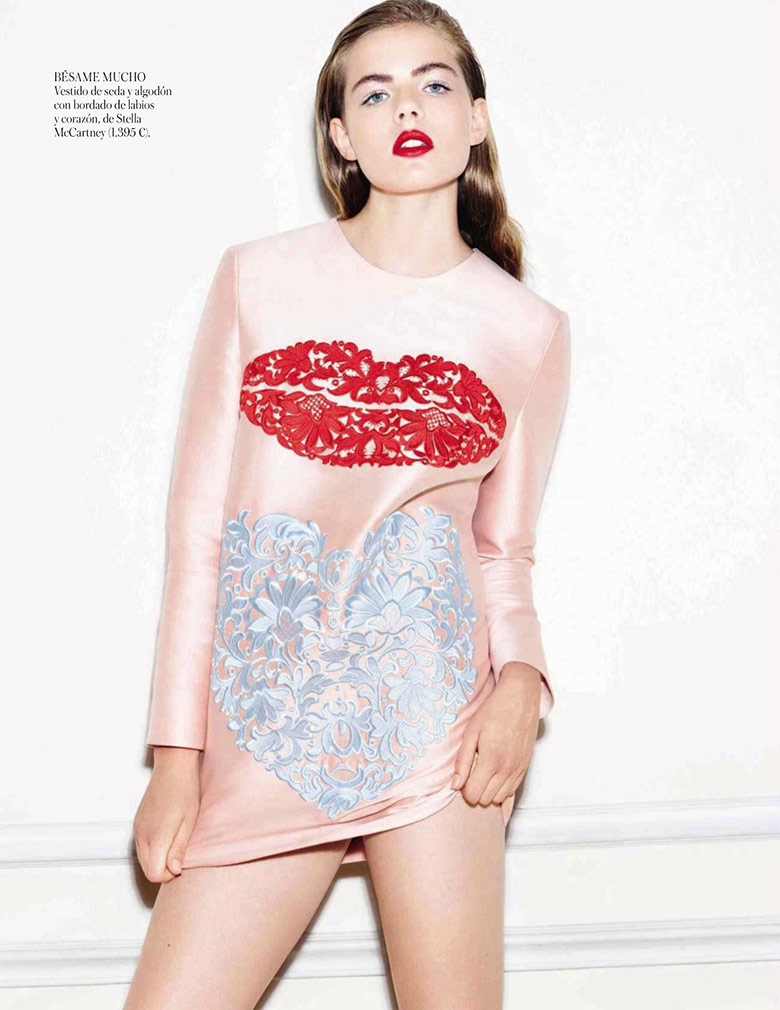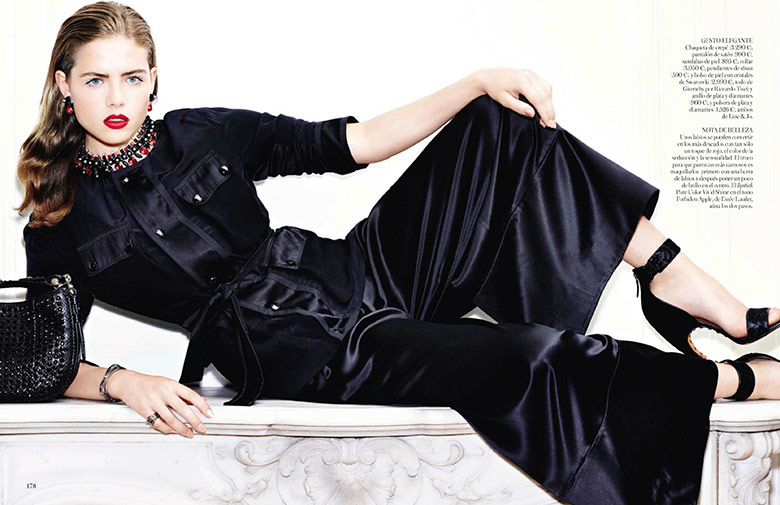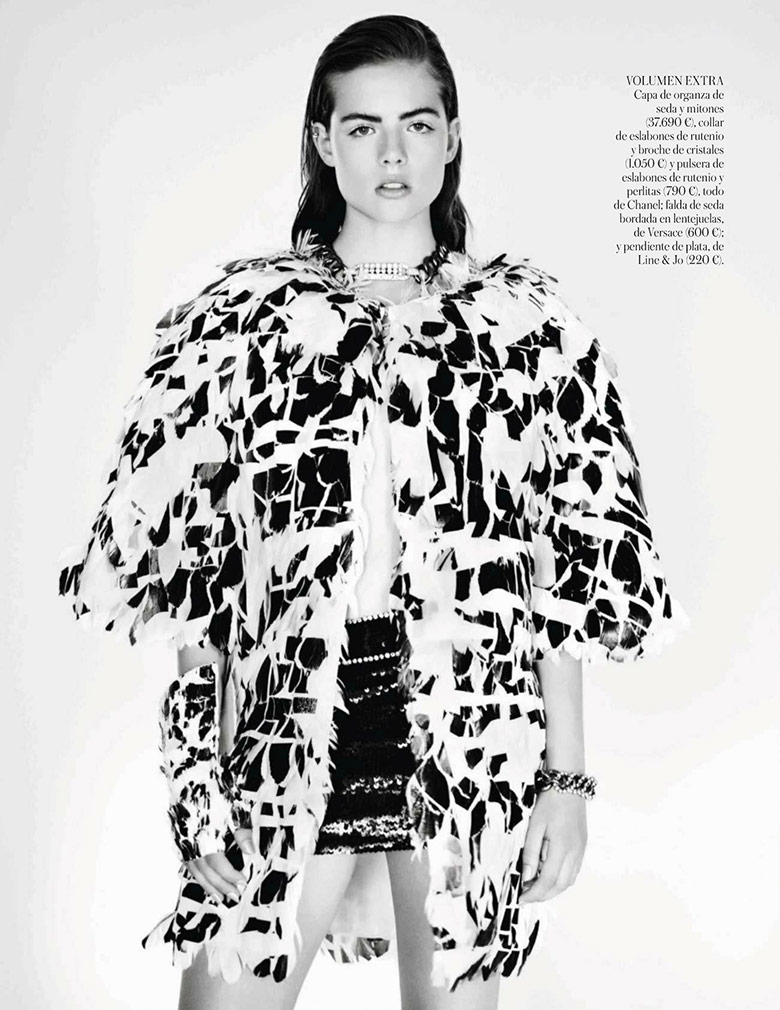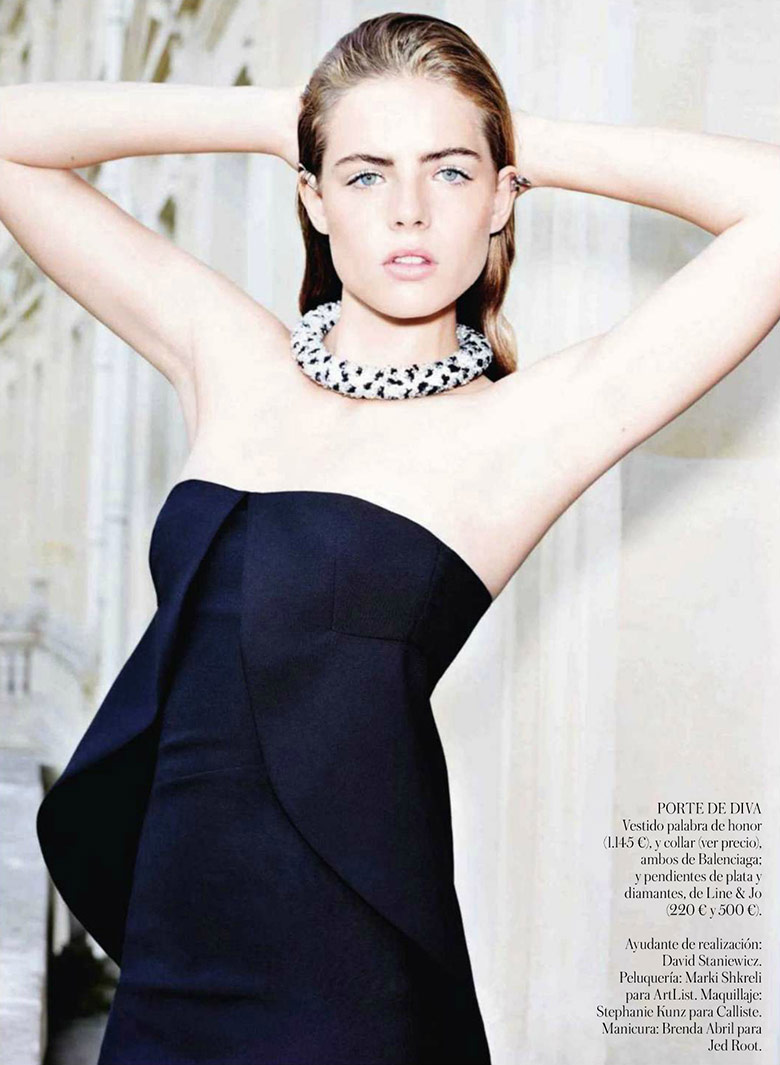 Text by Marija Filipova