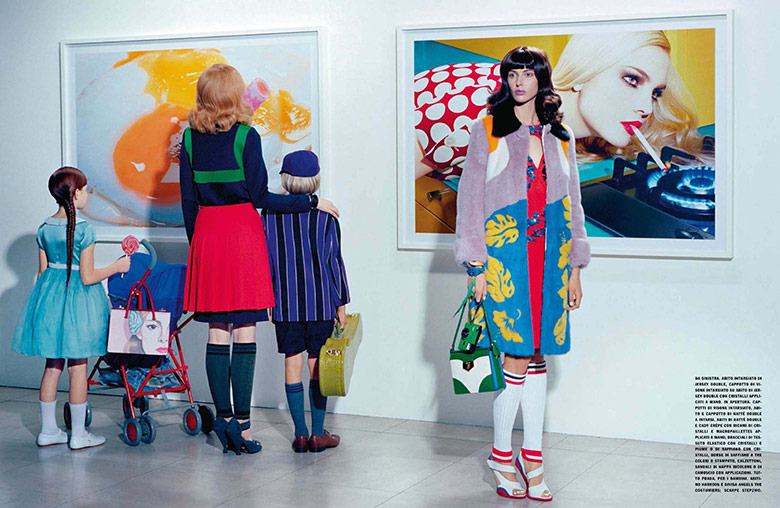 Did anyone say Prada? The pure soul of Ruby Aldridge is captured by her brother Miles Aldridge for the March 2014 issue of Vogue Italia.
SEE ALSO: Ruby Aldridge for Jalouse Magazine October 2013 by Stian Foss
Prada, Prada and Prada, it seems like stylist Catchy Edwards had especially one designer in mind when created the final looks for Miles' editorial.  The striking Miss Aldridge is covered head to toe in the Prada Spring/Summer 2014-2015 collection, starring sporty knee socks, platform shoes and colorful furry coats. Framed when posing among other models in an art gallery, the youngest of the fashionable Aldridge family, Ruby, is flawlessly taking on the role as the living Prada mannequin.
Hair stylist Peter Grey has created a hairdo that looks like it has been time-machined straight from a 50's tea party to star in the latest issue of Vogue Italia. Whilst make-up artist Lloyd Simmonds has focused on Ruby's lips to fulfill that pinkish and classy pout of hers.