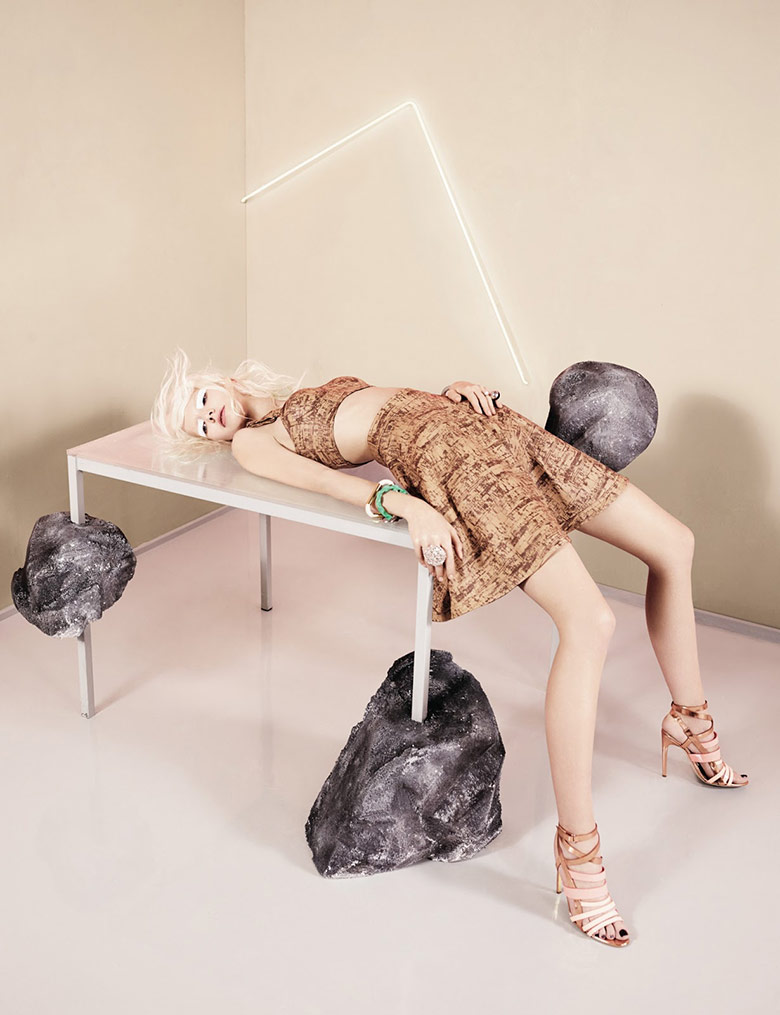 Ben Toms frames Sasha Luss in the land of pastels for the Spring/Summer 2014 issue of Another Magazine.
SEE ALSO: Lindsey Wixson & Sasha Luss by Karl Lagerfeld for Chanel S/S 2014
The incredibly photogenic Sasha Luss is seen posing among unique designer furniture when captured by Ben Toms in a pastel colored environment. Revealing some of the freshest fashion from the top league designers including Fendi, Gucci, Chanel, Boss, Prada, Balenciaga, Jil Sander, Emporio Armani and Dolce & Gabbana, model Sasha Luss is working her striking looks when styled by Mattias Karlsson.
Hair stylist Tina Outen has created playful expressions for Luss' silver blonde hair, which is beautifully complemented by make-up artist Petros Petrohilos distinct eye make to match Ben Toms' playful and innovative set.