Photographer Peter Lindbergh, also known as one of the fashion world's greatest talents of capturing the charming shades of black & whites, has this time included Dutch model Saskia de Brauw and the French electronic music duo, Daft Punk in his story for the December 2013 issue of M Le Monde.
Our generously cheekboned darling, Saskia is working a mixture of comfy knits and classier dresses put together by stylist Florentine Pabst while taking on the desert posing alongside the very well dressed duo who conquered the dj scene whilst wearing their iconic motorcycle helmets.
Guilty for giving de Brauw's short hair an extra edge is hairstylist Valentin while the model's facial features were left for make-up artist Jose Sanchez to take care of.
The finished result is a natural looking and somewhat emotional Saskia, who finds her calm and peace throughout the mysterious men's presence.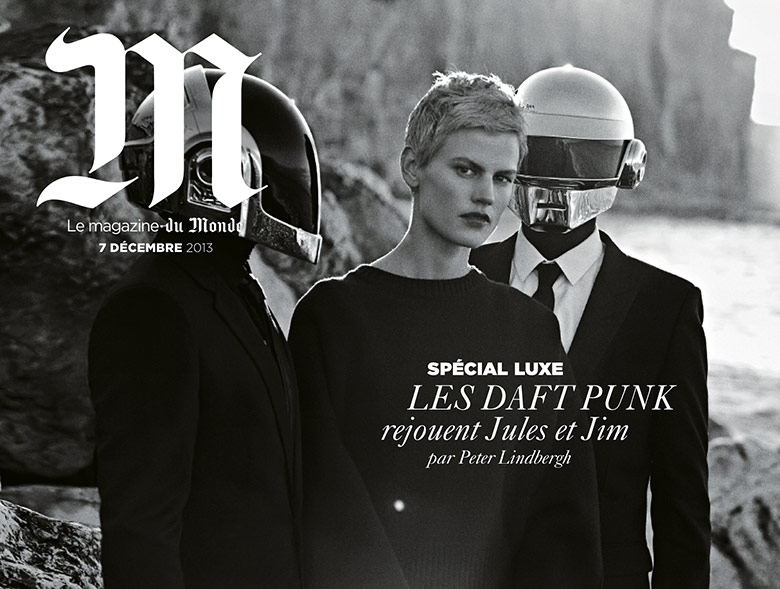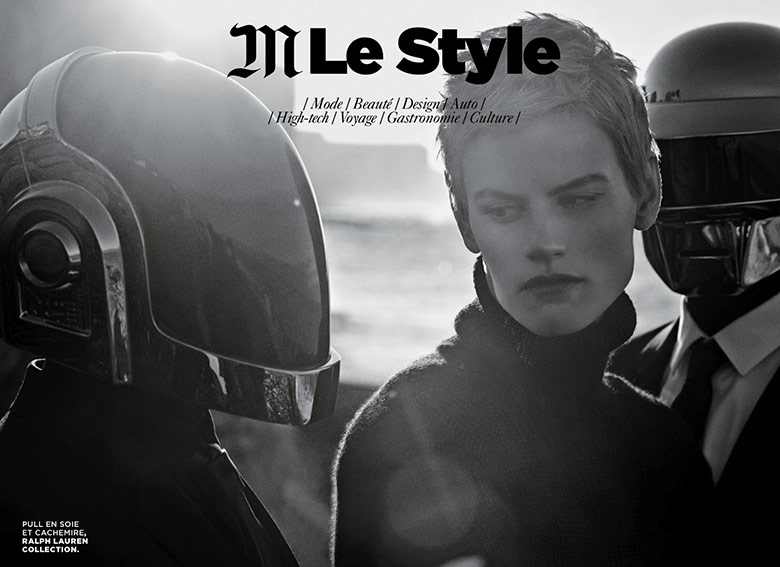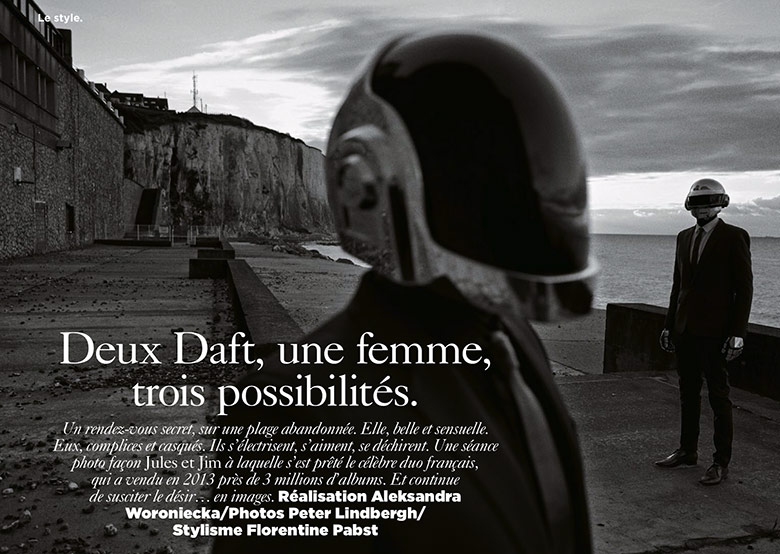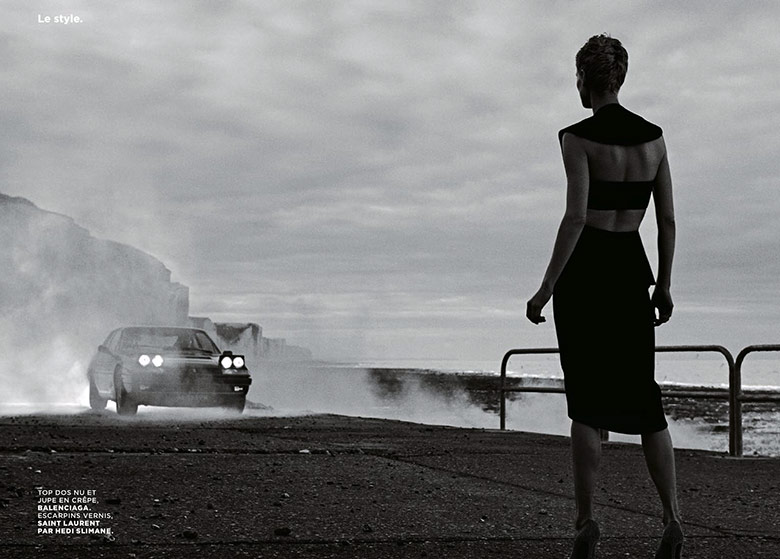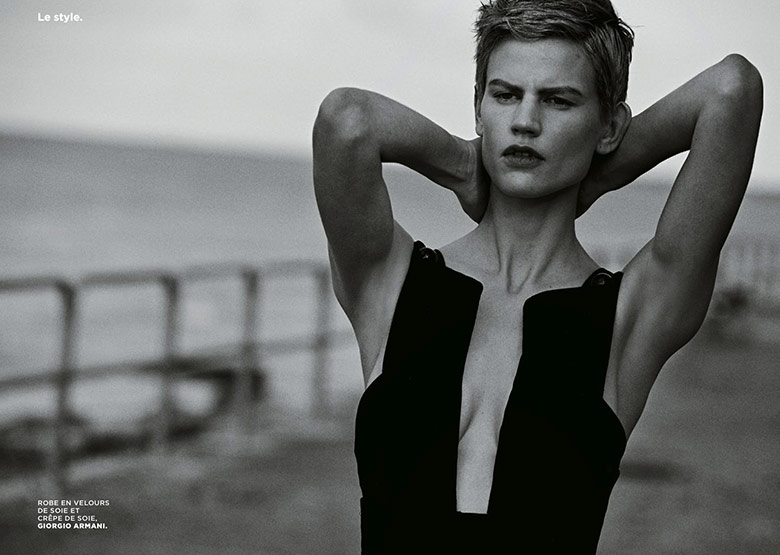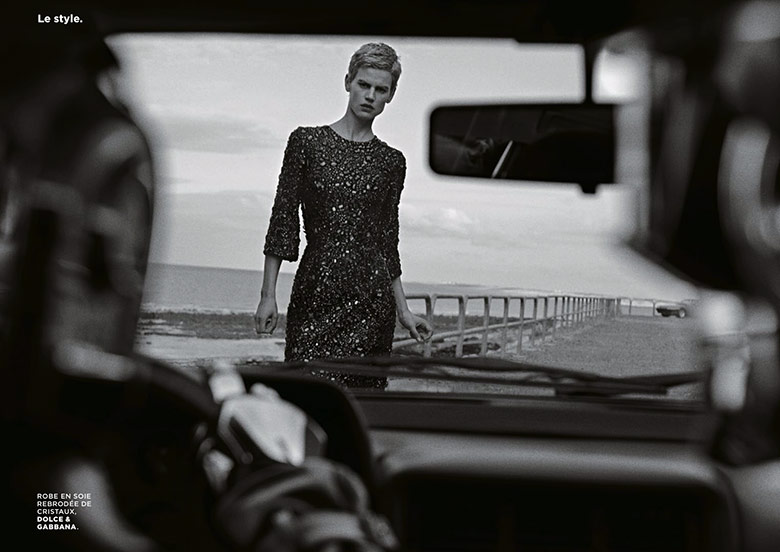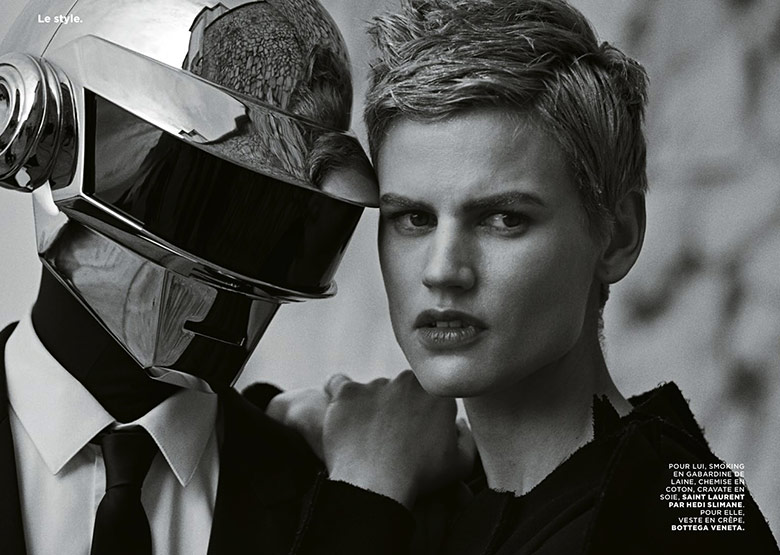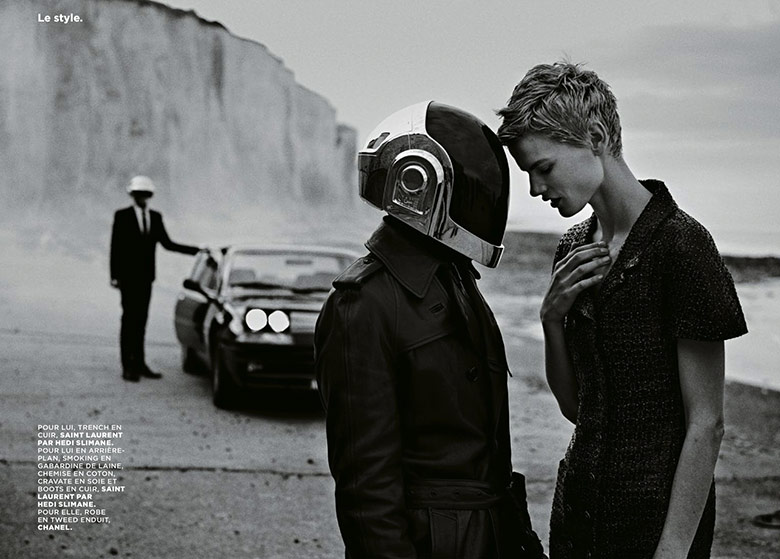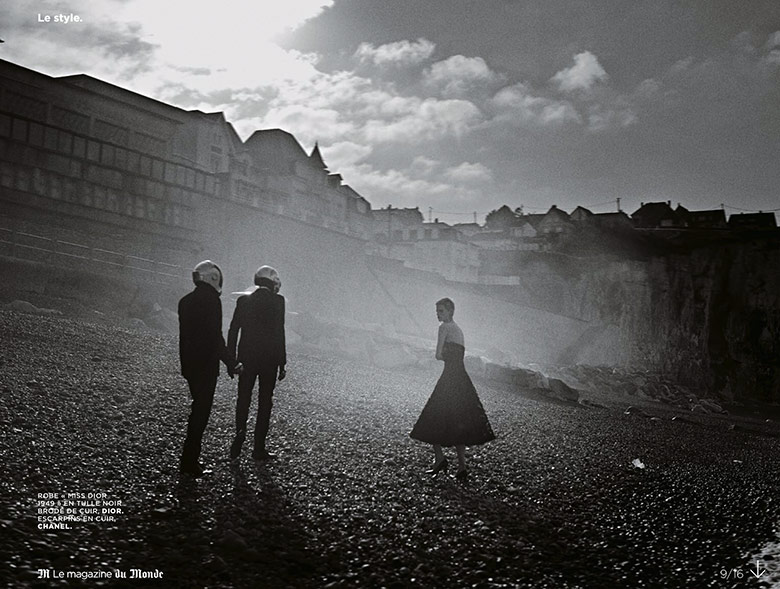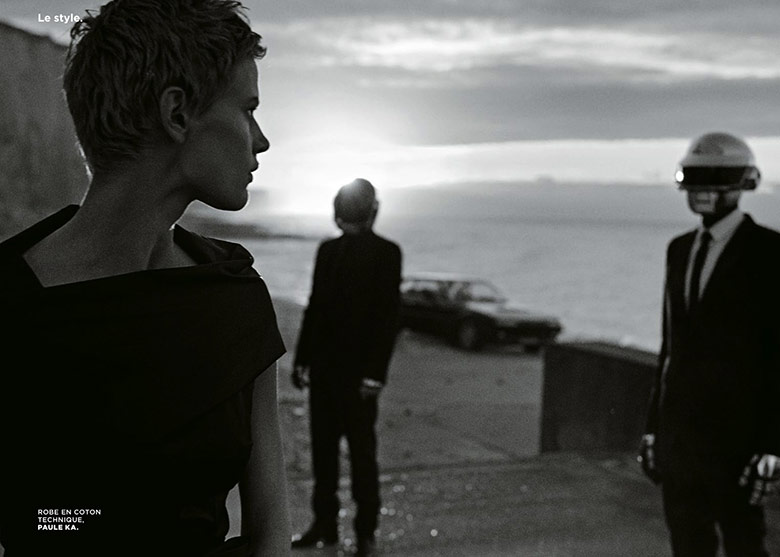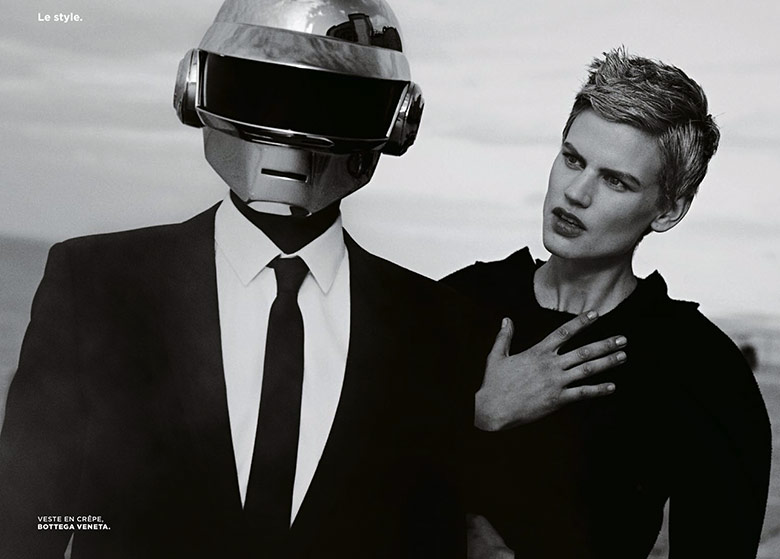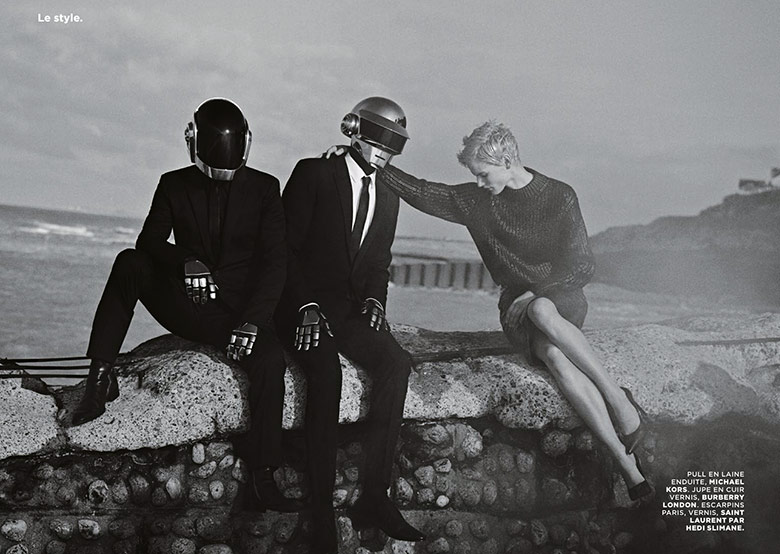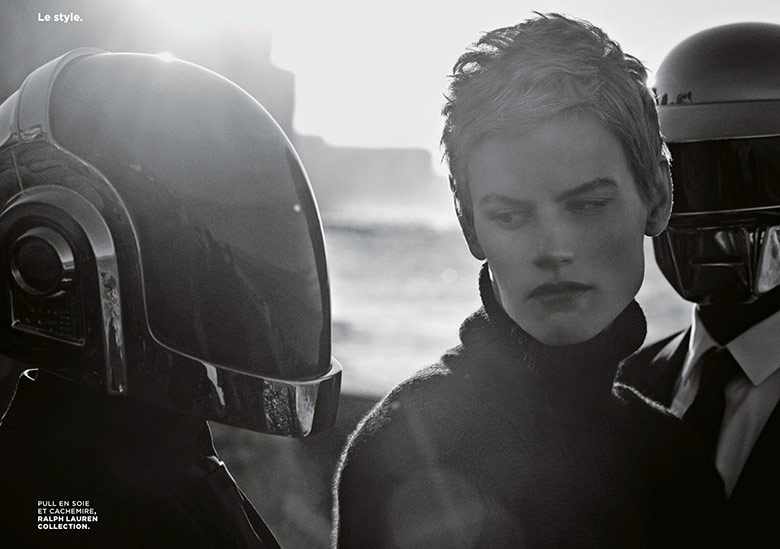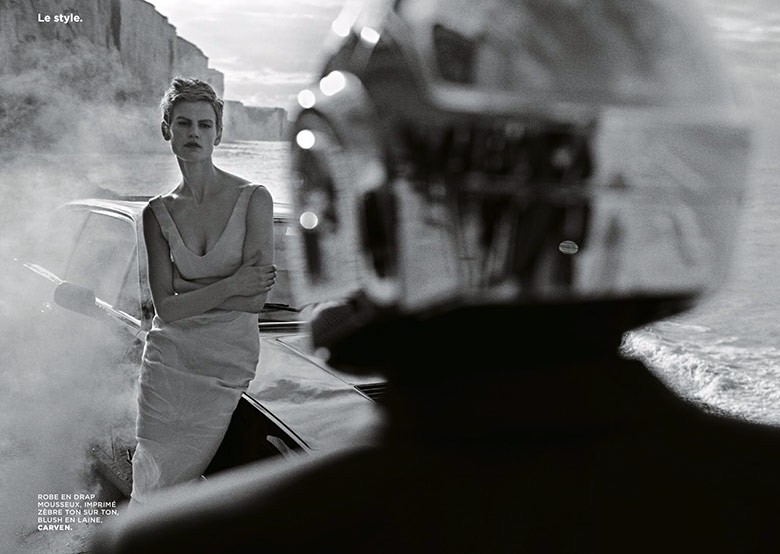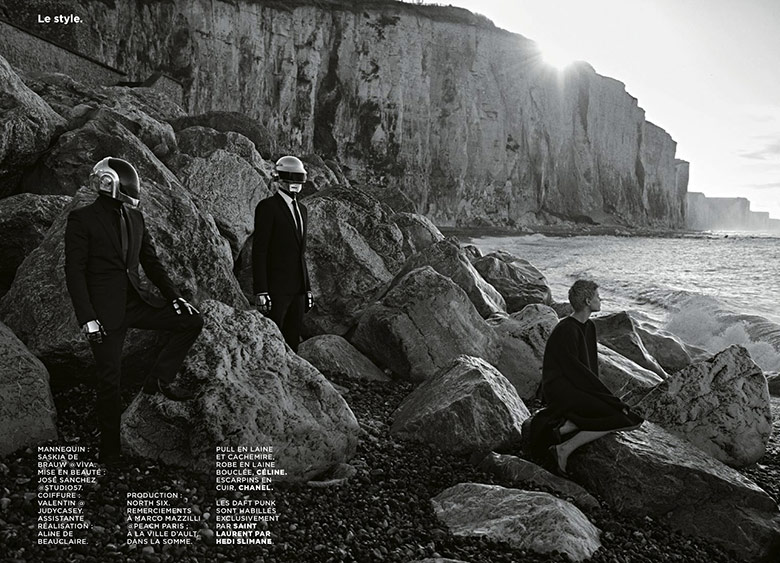 Text by Marija Filipova