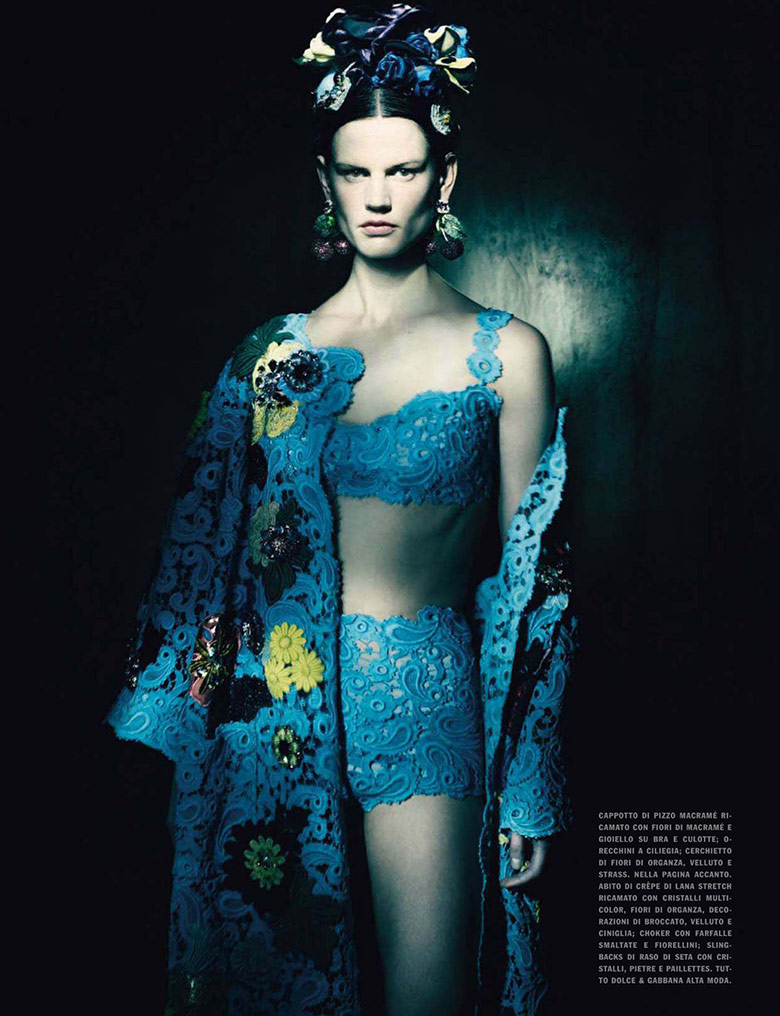 Romantique a la Paolo Roversi is presented in the March 2014 issue of Vogue Italia starring madame Saskia de Brauw.
SEE ALSO: Saskia de Brauw by Steven Meisel for Vogue Italia March 2014
The fashion world's androgynous beauty, Saskia de Brauw is getting in touch with her inner femininity when modeling for the French talent Paolo Roversi. Graced with dreamy fabrics and passionate prints, de Brauw comes across like a modern version of a Victorian royalty when captured in the exquisite gowns.
Roversi who is known for his impeccable photographs of idyllic settings and utopian vision has together with fashion editor Julien D'Ys created another stunning addition to his already iconic collection of elegant fashion photography.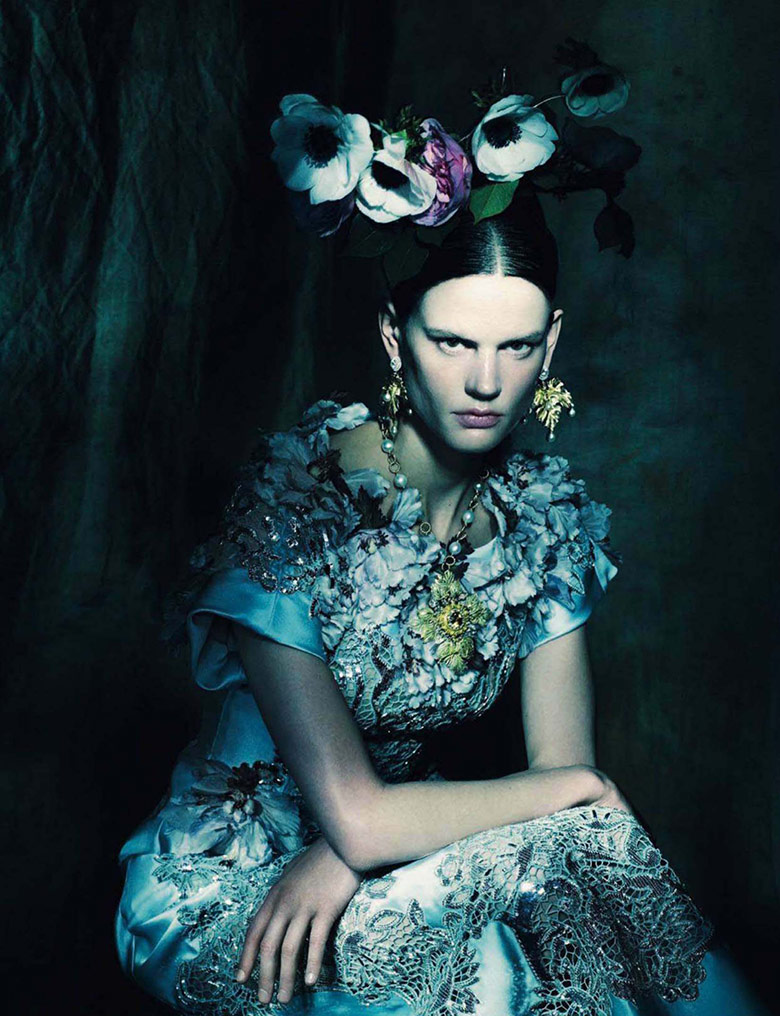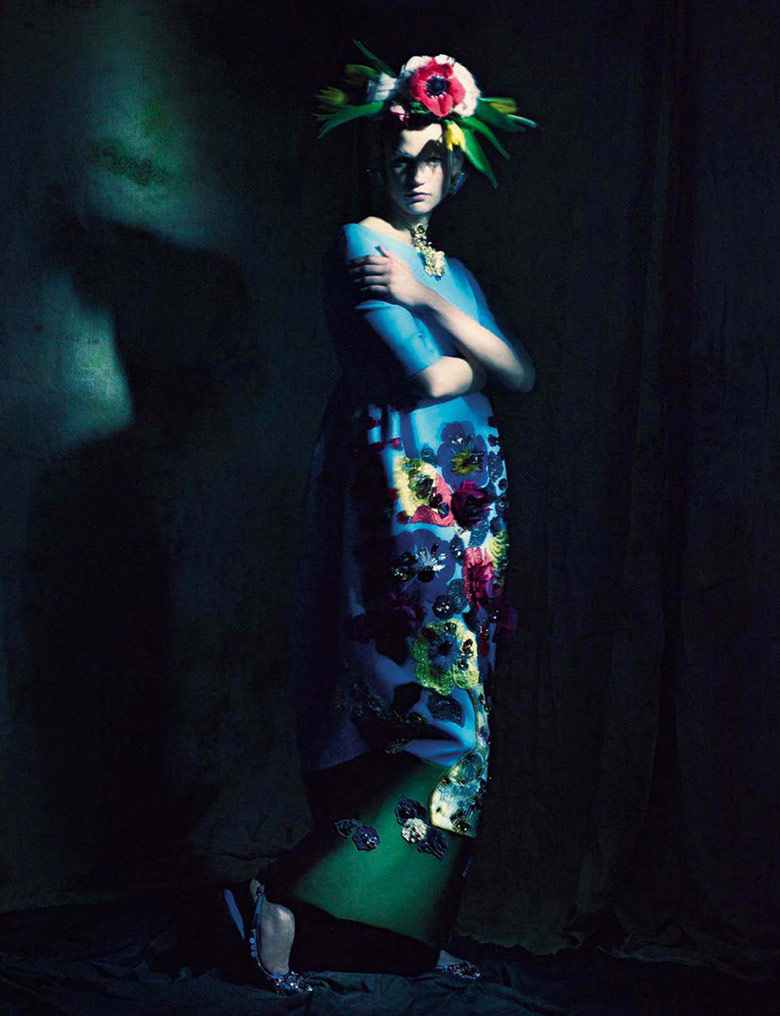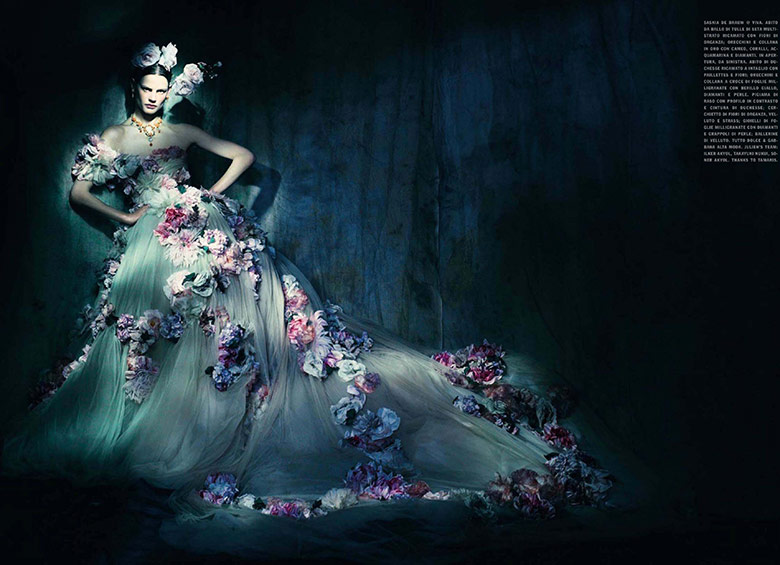 Text by Marija Filipova