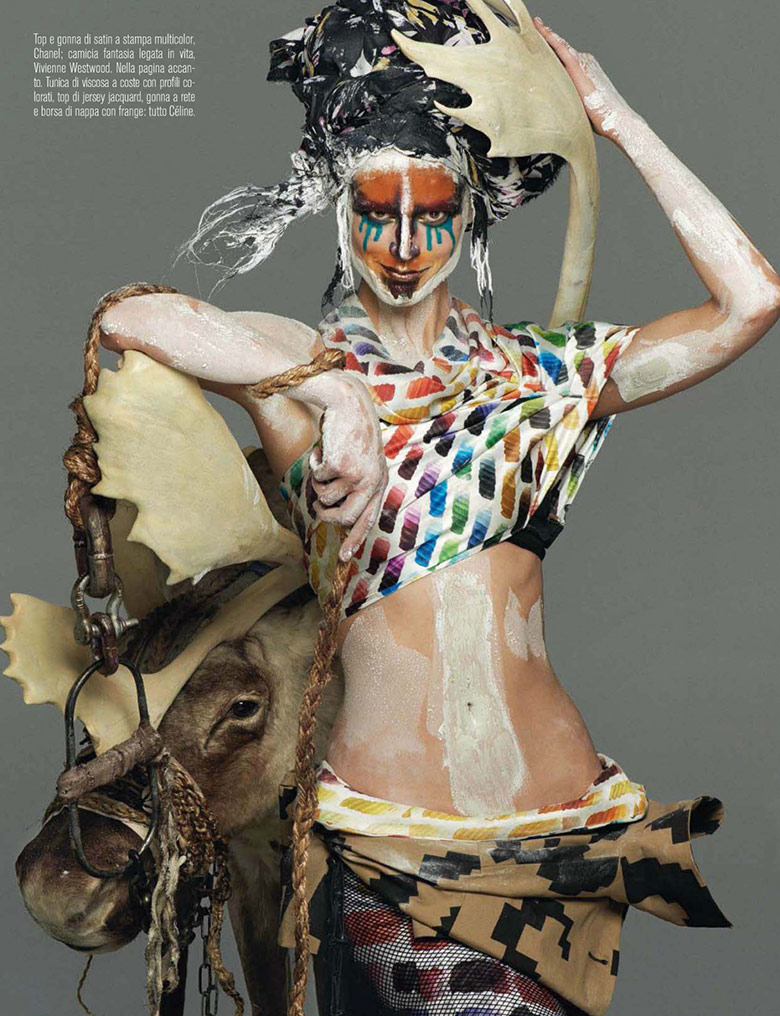 Tribal influences among the animal kingdom are portrayed by photographer Steven Meisel for the March 2014 issue of Vogue Italia starring Saskia de Brauw.
SEE ALSO:  Saskia de Brauw by Paolo Roversi for Vogue Italia March 2014
Bulls, Aries' and lions are just a few of Saskia's many unique co-stars framed by the iconic Steven Meisel. Styled by Marie-Amelie Sauve in exciting prints and creative shapes, the Dutch beauty, Saskia is working her goods when presenting the fun and fashion forward wardrobe featured in Vogue Italia. Meisel has in cooperated his humoristic side to his shoot when framing a playful Saskia striking her poses in a jocularity manner among her furry colleagues.
Make-up artist Pat McGrath has embraced the outlandish vibe by the help from his incredible eye for body paint, whilst hair stylist Guido has created extraordinary headpieces to go with the exotic themed editorial signed Steven Meisel.