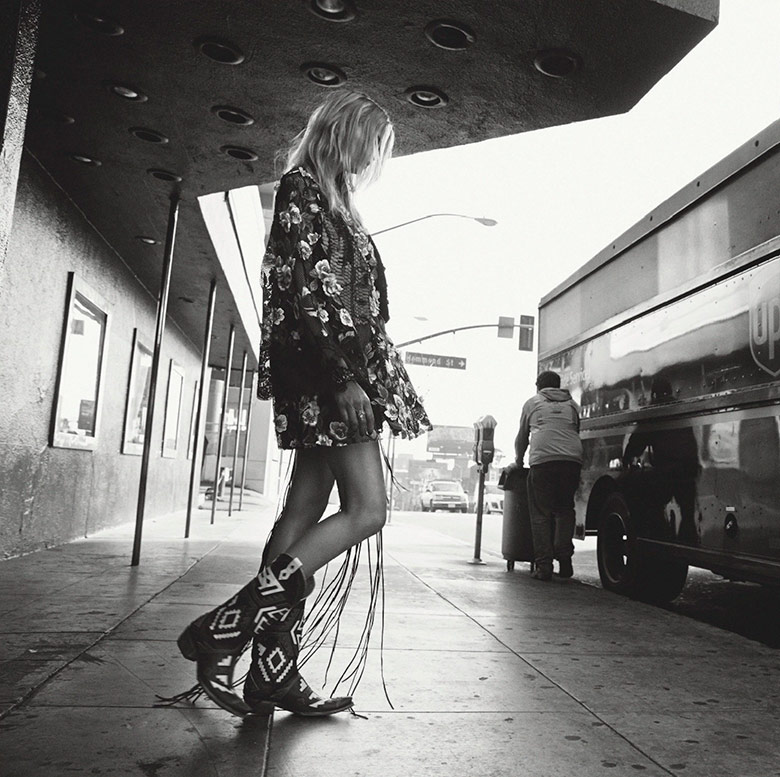 Leather tassels, suede boots and bold studs, stylist Bill Mullen has modernized the typical cowgirl look by adding a touch of rocknrolla to the chosen outfits. The French/Swedish model, Sigrid Agren has embraced her cool and somewhat dauntless persona when striking her poses in front of photographer Greg Kadel's lens.
SEE ALSO: Sigrid Agren by Horst Diekgerdes for Rika Magazine 10
Captured by the noted Sunset Boulevard in California through a black & white filter, Agren's inner cowgirl comes through and quickly grabs the attention of us mere mortals. Hairstylist Tuan Anh Tran has achieved a natural approach for Agren's blonde hair flow which is beautifully matched with the make by artist Mariel Barrera, who has also kept Agren's facial features on a low basis.