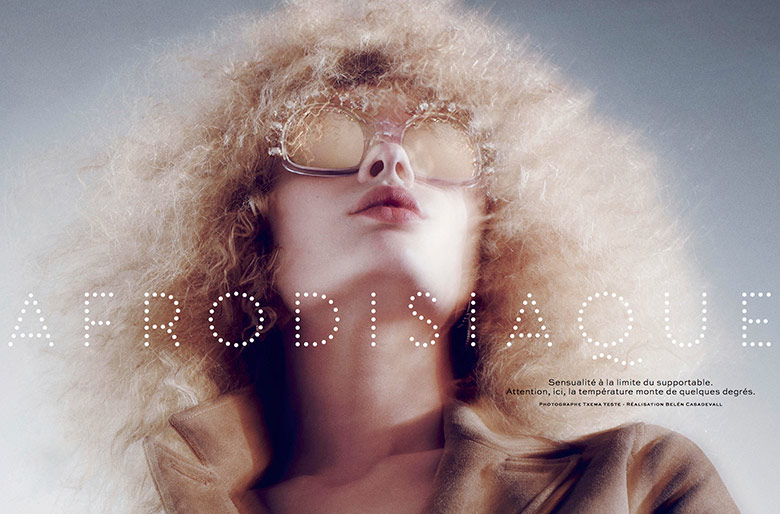 An African influenced Stef van der Laan is captured by photographer Txema Yeste for his story 'Afrodisiaque' in the Stylist France No.41.
SEE ALSO: Stef van der Laan for Elle UK April 2014
The Dutch sweetheart, Stef van der Laan is revealing her inner afrodisiaque when framed by Yeste for the French Stylist publication. Exquisite designer brands including Diane Von Furstenberg, Givenchy and Jean Paul Gaultier have joined forces to present a glammed up Afro inspired cowgirl look created by fashion stylist Belen Casadevall. Cropped tops, tasseled bejeweled shorts and seventies sunnies are just a few of many spectacular items which Casadevall has brought forward to grace Miss Van der Laan with for Yeste's summer friendly story.
Working a light brown Afro and a thick eyeliner signed make-up artist Paco Garrigues, model Van der Laan is looking exotic and intriguing when featured in Yeste's playful vision.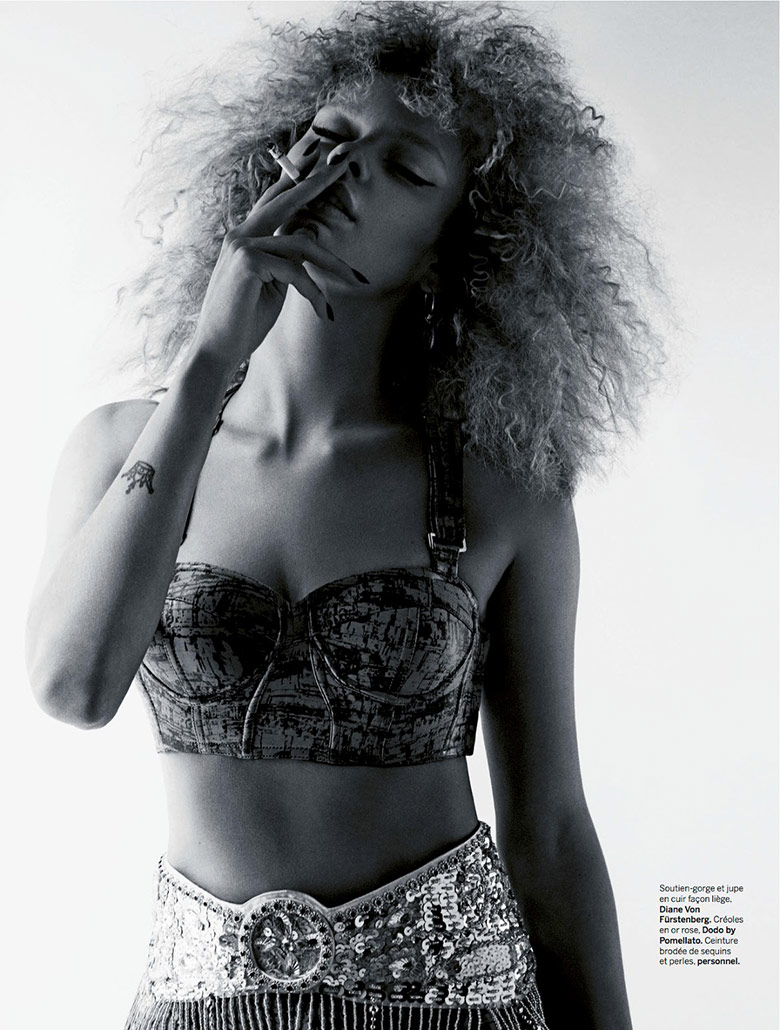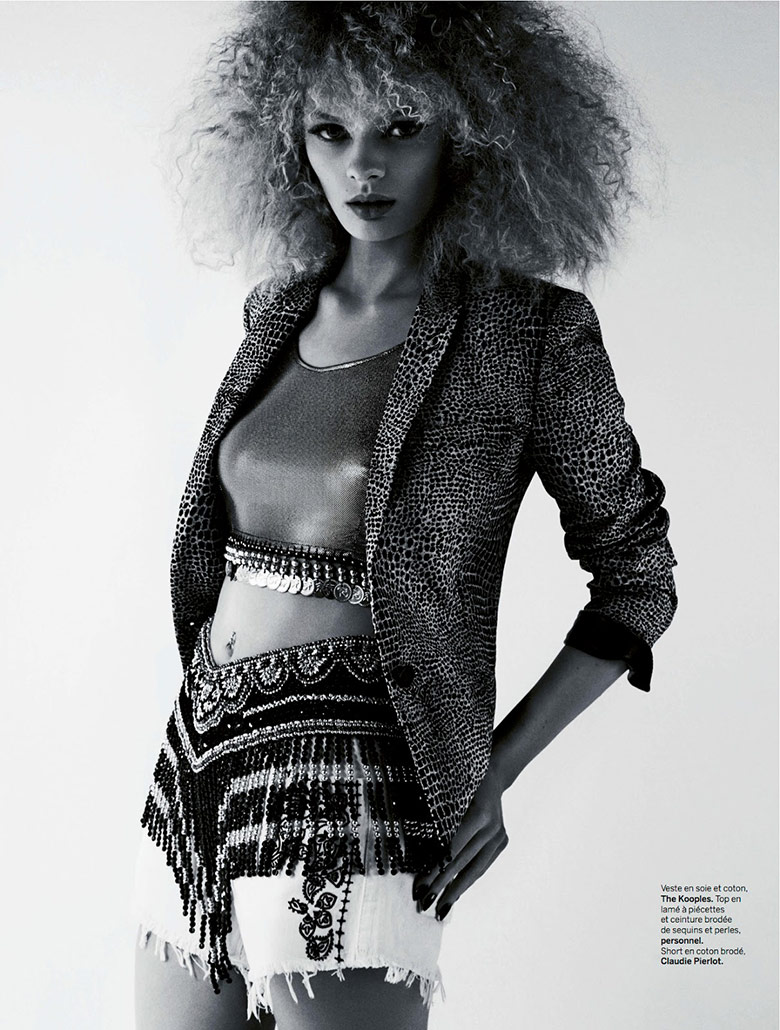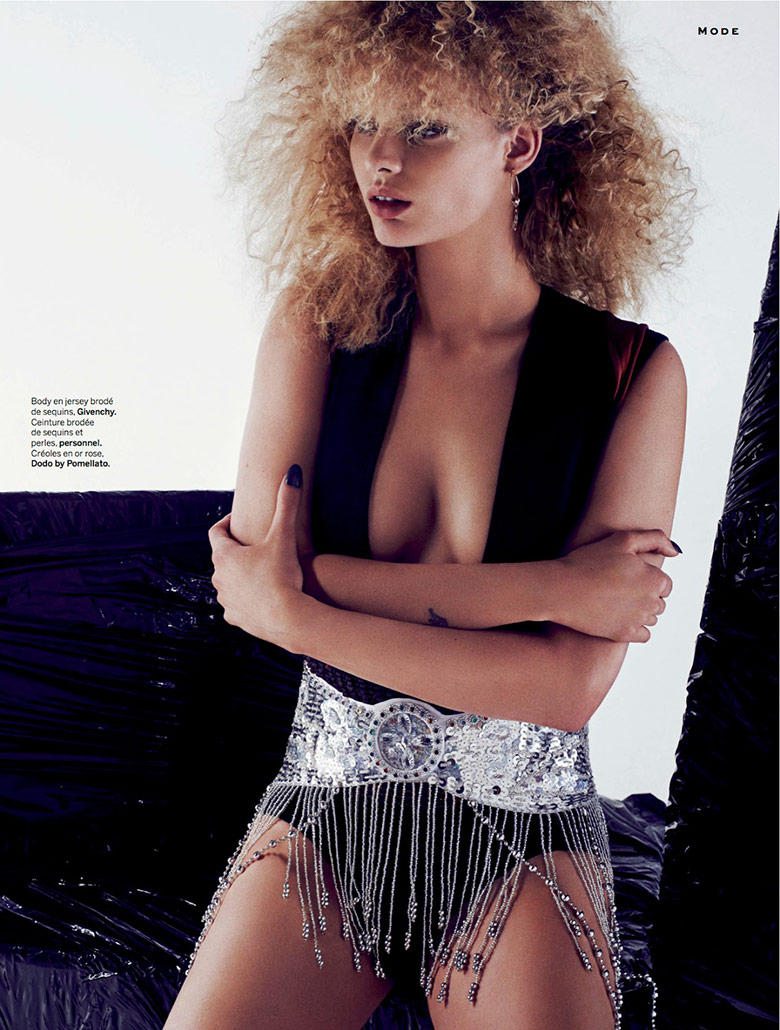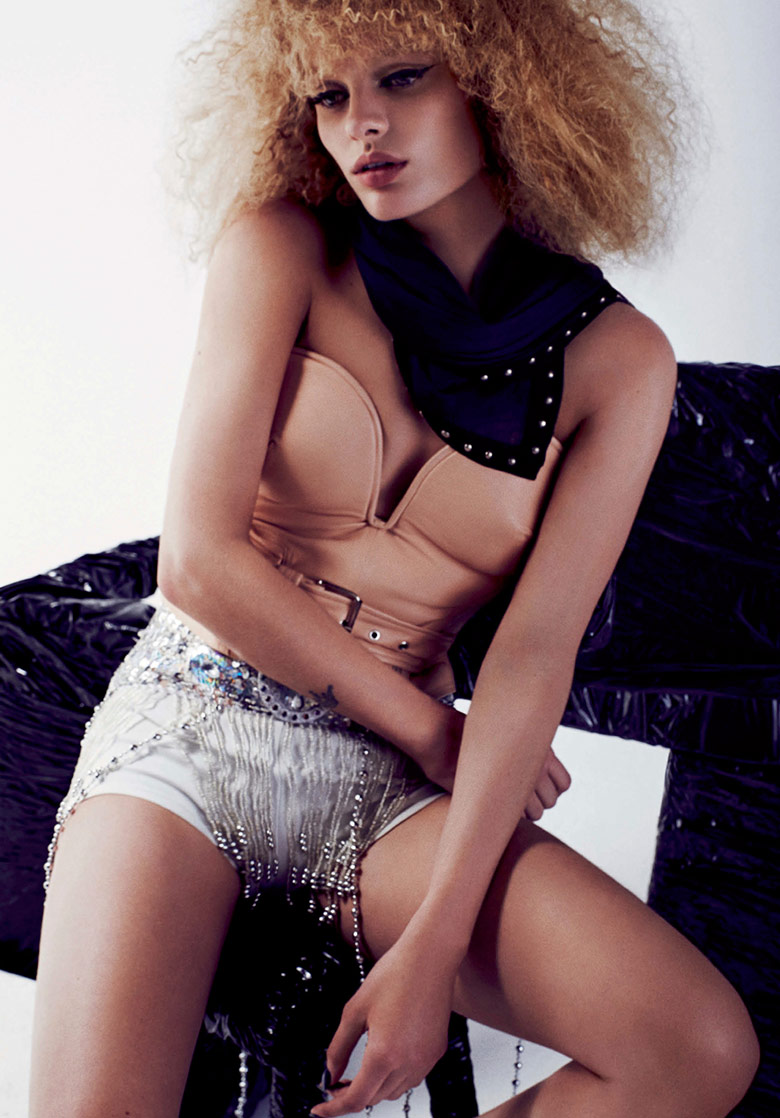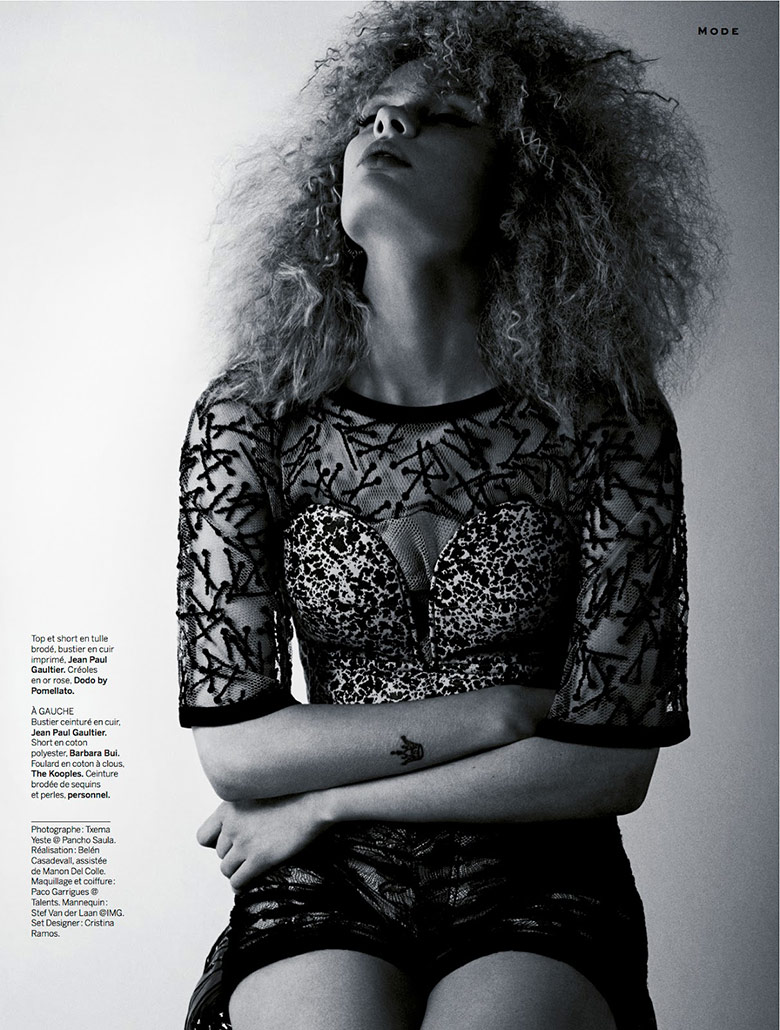 Text by Marija Filipova