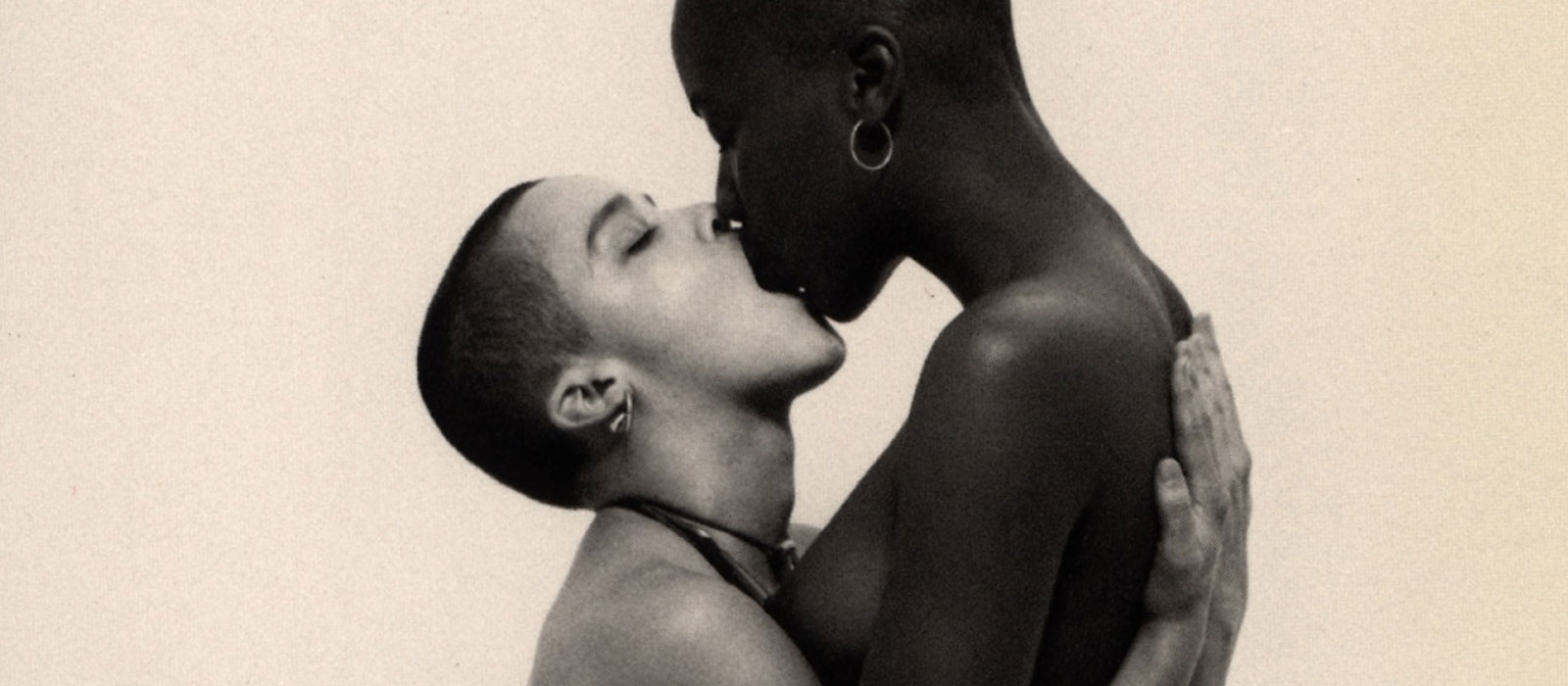 Safe Sex is Hot Sex
STEVEN MEISEL'S ICONIC CAMPAIGN REVISITED

It was 1991, New York City. Over the past decade, the world had been facing the emergence of a new and alarming challenge; a pandemic that had baffled officials and stung politicians into a shocking display of denial and avoidance. AIDS awareness was growing, but education and facilities were still largely underfunded. Ignorance and a lack of understanding was leading to a rising number of cases across the globe. That same year the Visual AIDS Artists Caucus launched the Red Ribbon Project creating a symbol of compassion for people living with HIV and their careers. A number of prominent figures from the worlds of Art and fashion lent their voice to a growing movement to bring awareness to a situation that affected everyone, with no exceptions.
One of the first HIV/AIDS awareness campaigns of the 1990's was commissioned by the Red Hot Organization titled 'Safe Sex is Hot Sex'. The series was photographed by Steven Meisel and appeared on buildings and billboards throughout the city.
To this day, the series stands as one of the most memorable and iconic of the period.
---
"Stevens series was one of the first HIV/AIDS awareness ads featuring gay couples to get real distribution. It was incredible. You couldn't turn a corner without seeing the campaign. They became icons for that period of time in New York."
Louie Chaban.
You May Also Like: Pride Month 2021. Celebrating LGBTQIA+ Voices.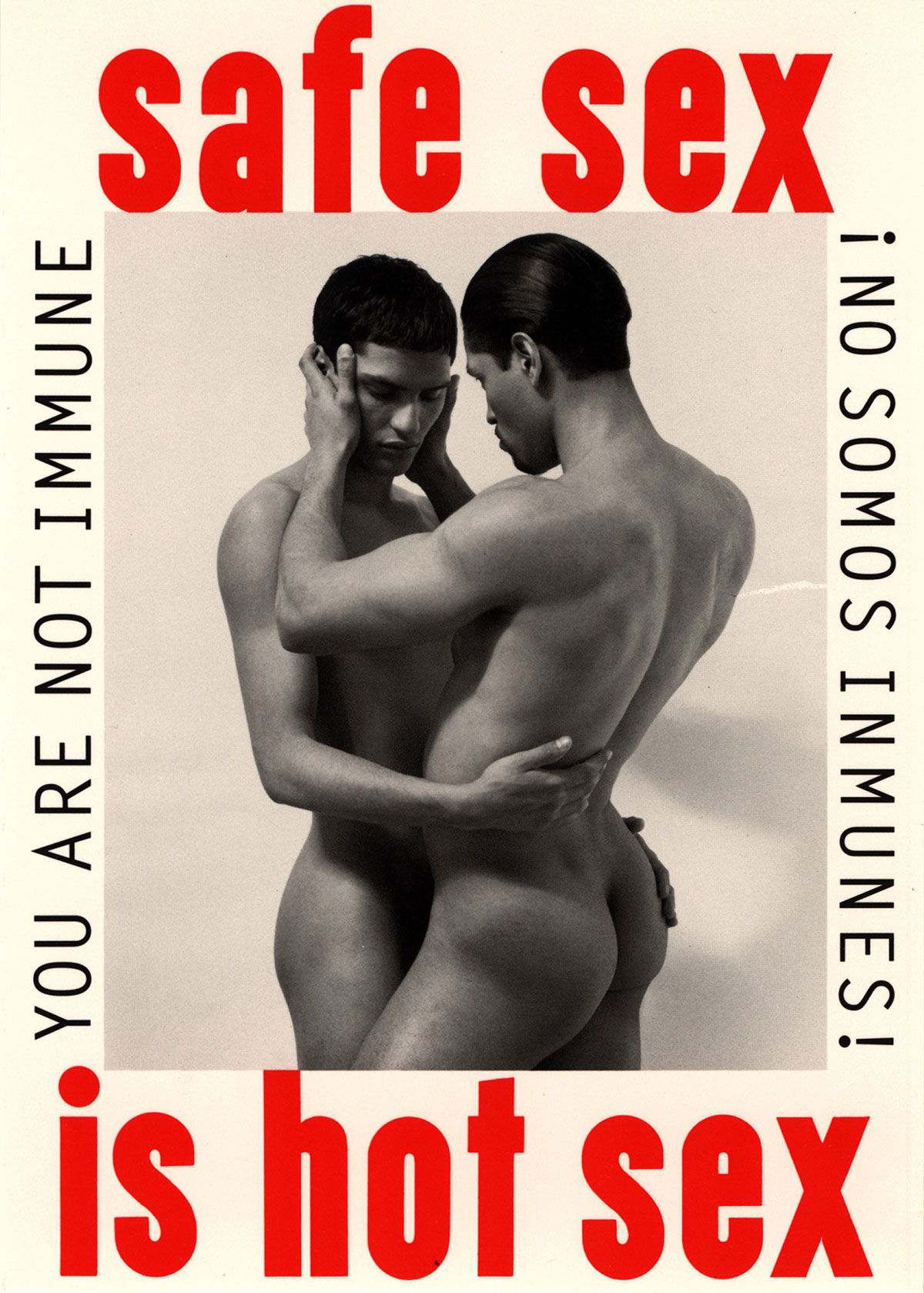 "Steven cast the shoot using different couples – Gay, Lesbian and Heterosexual. He also mixed the race and nationalities of the models to represent the population of NYC. Steven has always tackled politics, sexuality, gender and race through his fashion photos which makes working with him not only interesting but rewarding."
Paul Cavaco, stylist for the 'Safe Sex is Hot Sex' series.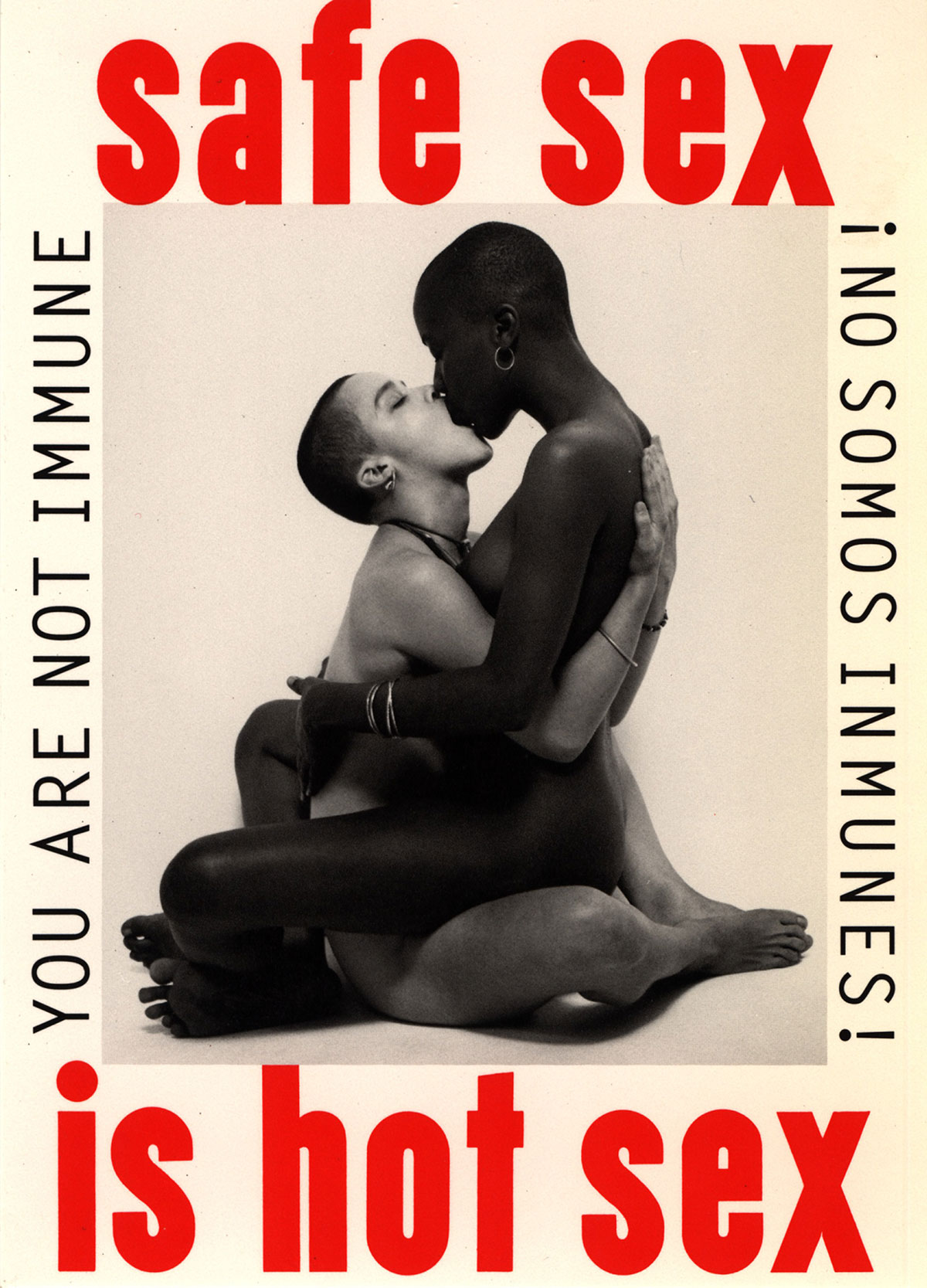 "The impact of the stunning beauty and shocking graphic of Steven's poster provoked exactly the necessary reaction to this important and urgent message."
Anna Sui, Fashion Designer.
---
"Steven Meisel's 'safe sex is hot sex' posters were electrifying to see, wheat pasted all over town. So powerful to have that focus and quality in something aimed at my queer community."
Jimmy Paul, Hairdresser.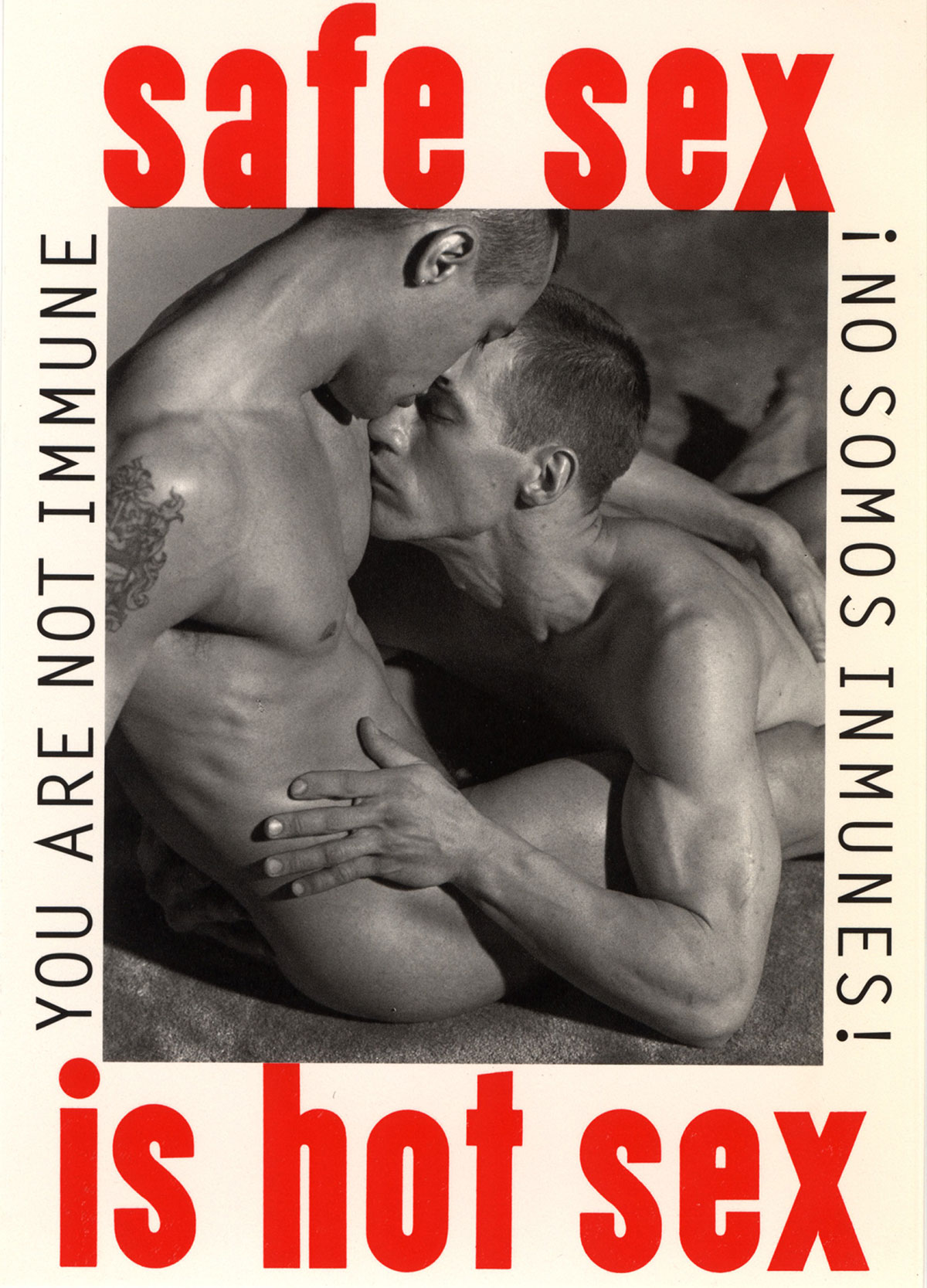 "Only Steven's aesthetic could affirm the importance of safe sex in a single photograph. Through his iconic imagery, Steven was able to inspire the desire to practice safe sex seductively and with zero vulgarity."
Marc Jacobs, Fashion Designer.
---
"They were like rock n' roll posters. Sexy and loud. Even the V&A in London has two or three in their LGBTQ+ collection. They were that iconic."
Sarah Pawlowicz, Painter/Writer.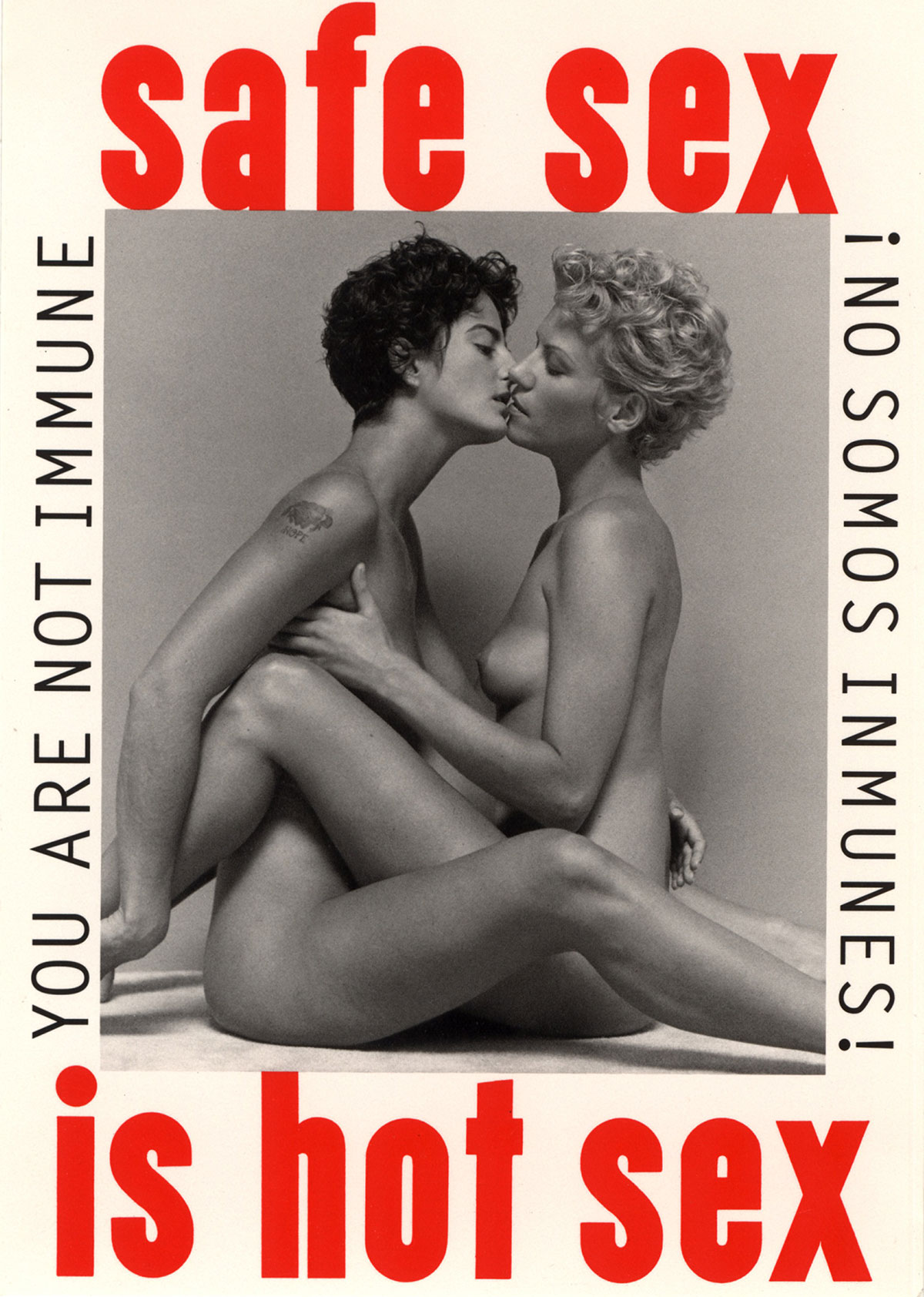 Meisel's images and this poster series showed LGBTQ brothers and sisters firstly, that out love is and was beautiful and that AIDS didn't define us. We are beautiful. We are strong and created in the beauty of love.
Peter McGough, Artist.
---
Introduction by Benn Northover.