Big city life is portrayed through Victor Demarchelier's lens in his editorial for the February 2014 issue of Vogue Spain featuring newcomer Stina Rapp Wastenson.
Skyscrapers might be one of the best accessories added in Victor Demarchelier's fashionable spread. Together with stylist Marina Gallo's minimalistic wardrobe in the colors of whites, beige, blacks and navy, Swedish rookie Stina Rapp Wastenson natural model self truly shines through.
Hair stylist Teddy Charles has created a few different hair dos where each one is done with a natural approach to go with the clothing's fine simplicity while make-up artist Maud Laceppe has enhanced Stina's generous pout with a shimmering effect and worked with bronze tones to surround her mesmerizing blue gaze.
Stina Rapp Wastenson's gorgeous and somewhat innocent presence captures Victor Demarchelier's vision of a chic fashionista working the big city.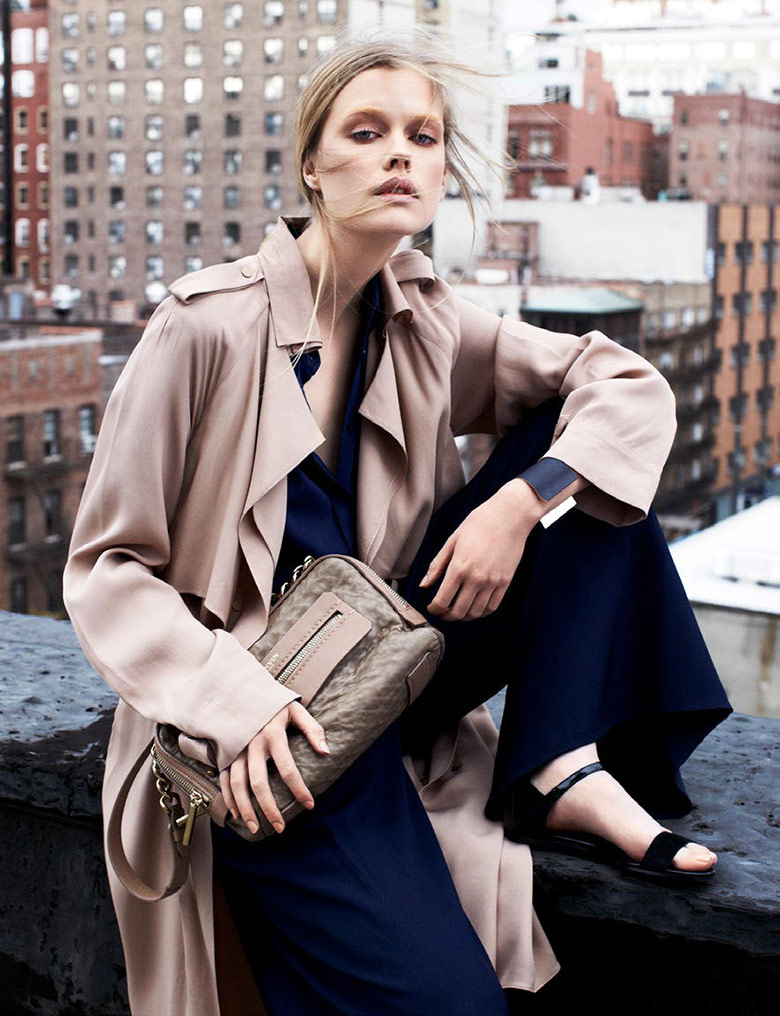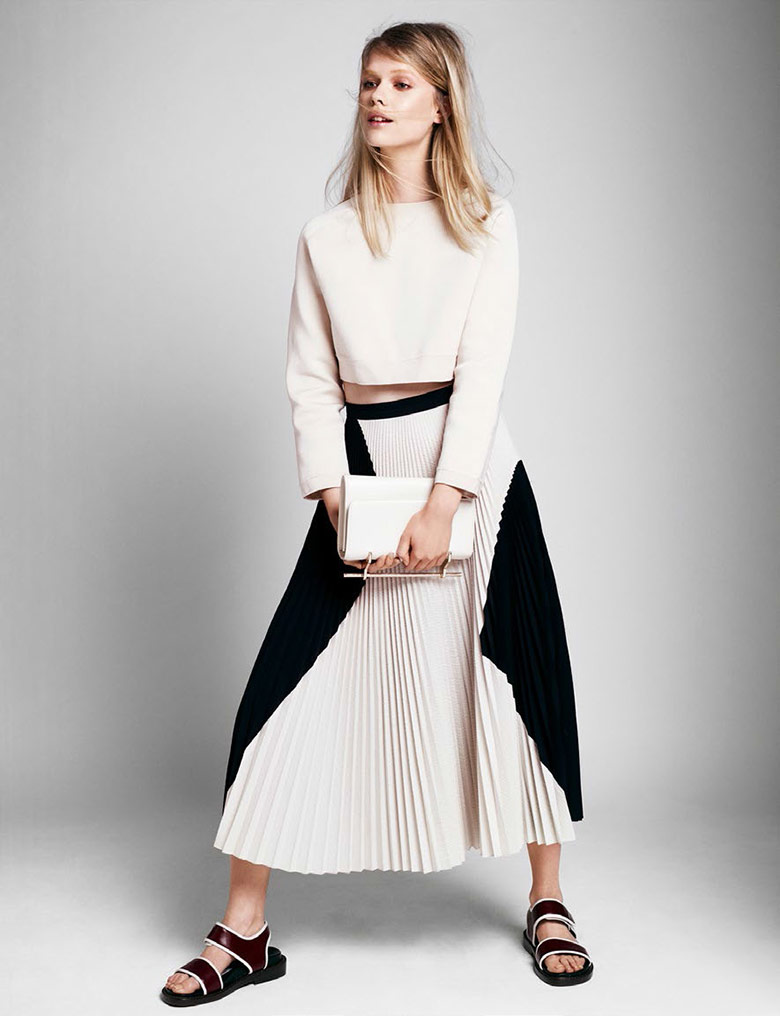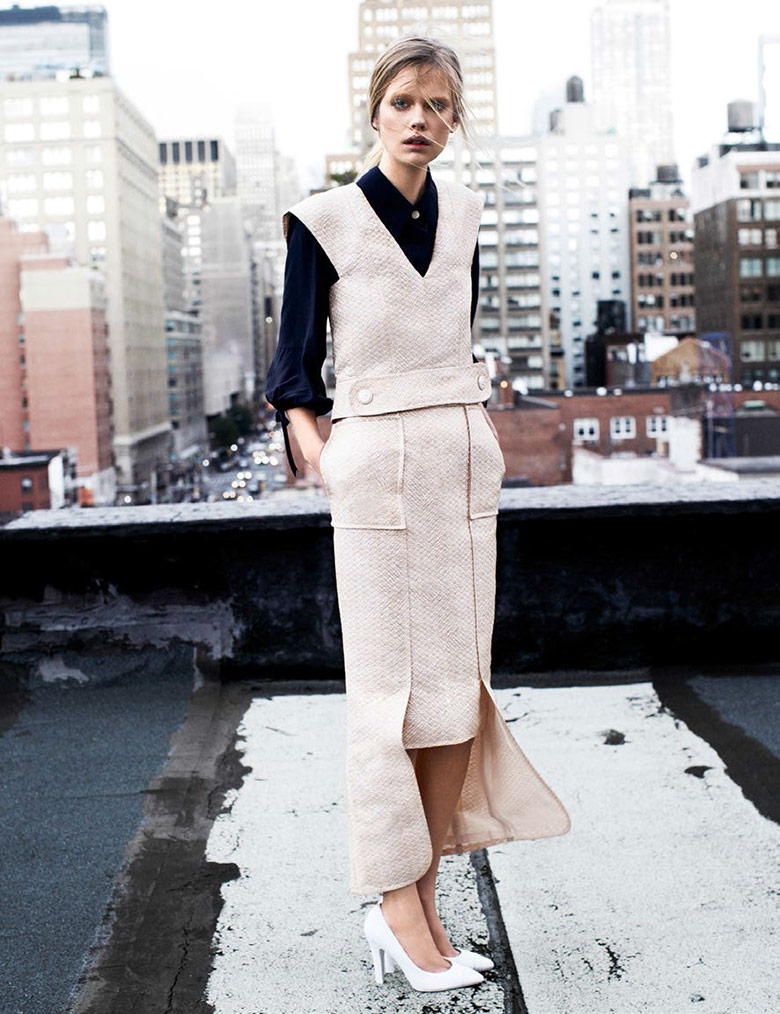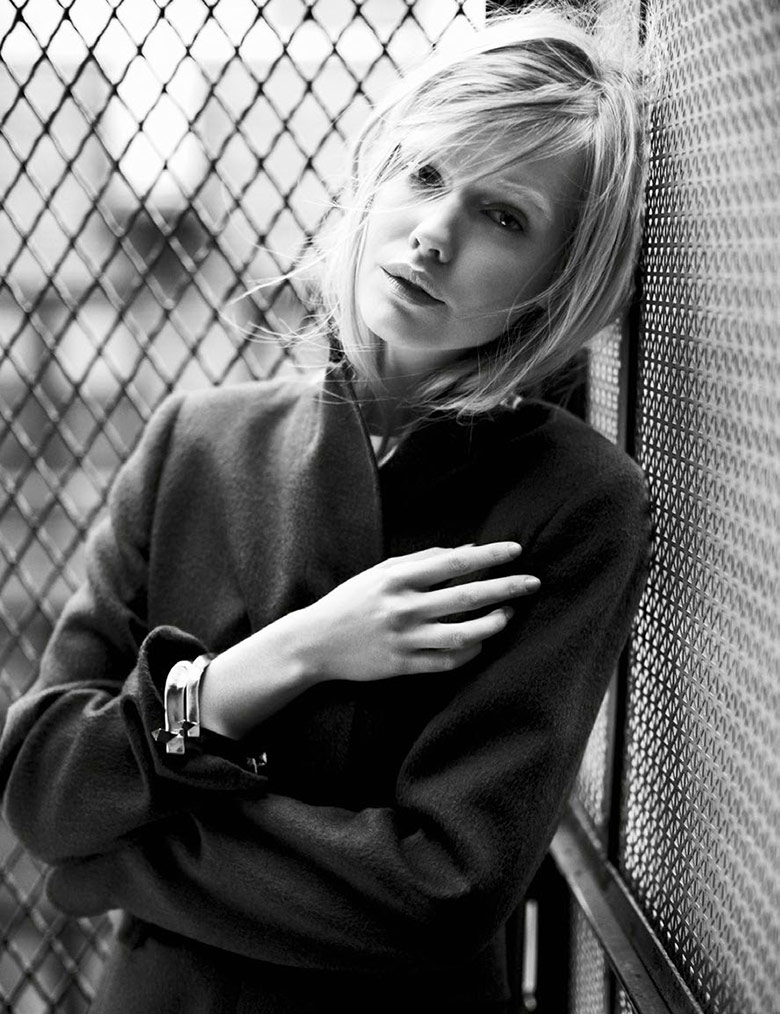 Text by Marija Filipova