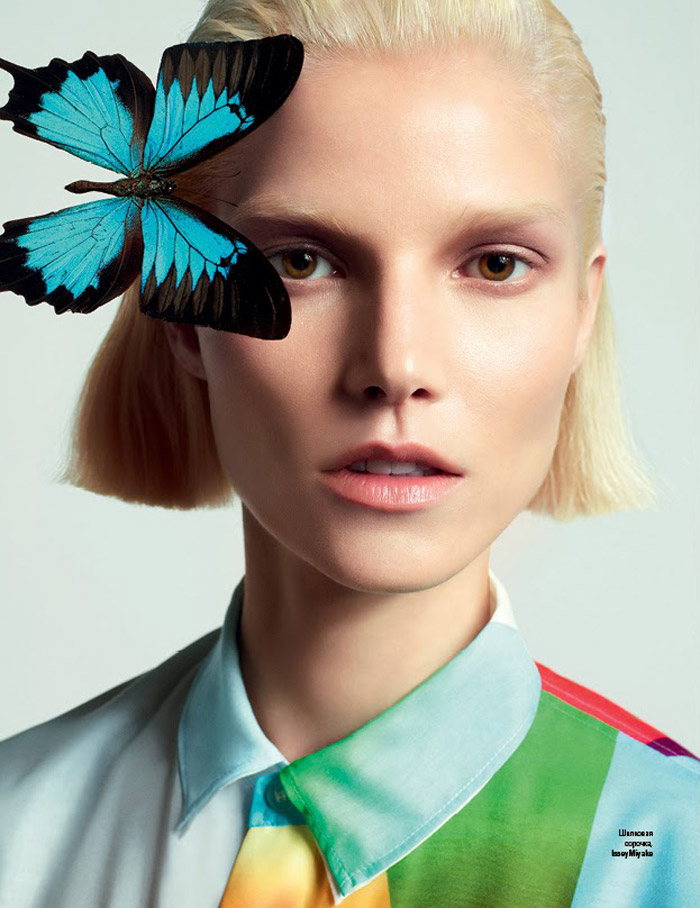 Model Suvi Koponen is welcoming Spring in Cuneyt Akeroglu's caption for the March 2014 issue of Vogue Ukraine.
SEE ALSO: Suvi Koponen for Vogue UK November 2013
Taking on photographer Cuneyt's summer embellished studio, the Finnish model is looking her part when portraying the current trends. Styled by Gillian Wilkins in some of fashion's most exciting goods including sporty wear from Prada and playful suits from Miu Miu not to mention the exciting statement accessories, it is apparent that Suvi graces the shoot with her impeccable freshness.
Simplicity is one keyword that has clearly been on make-up artist Lisa Eldridge's mind when shaping Koponen's make whilst hairstylist Angelo Seminara worked with a straight hairdo with a distinct cut for the blondie to embody the shoots minimalistic aesthetic.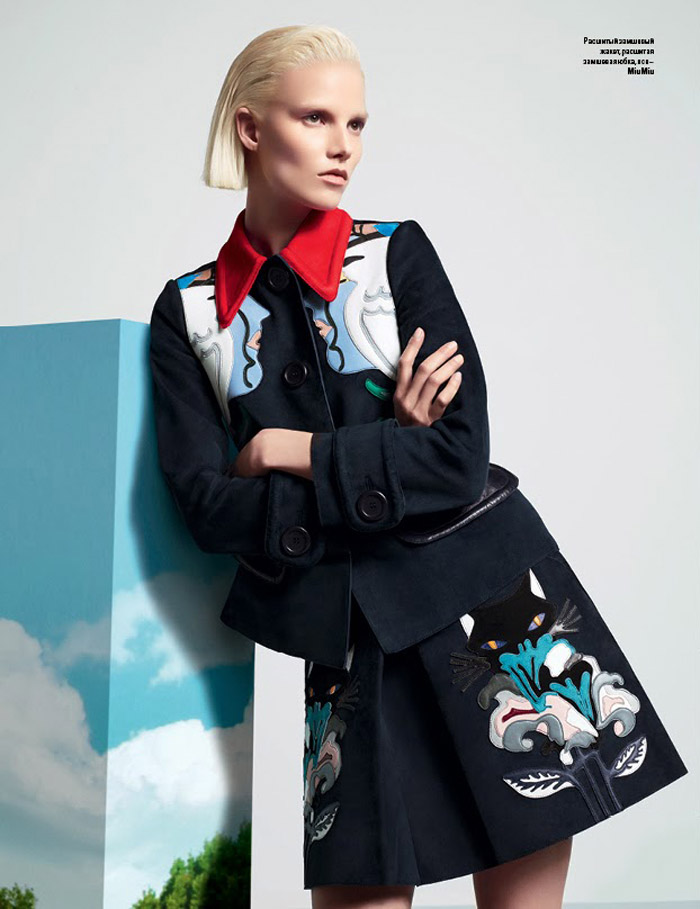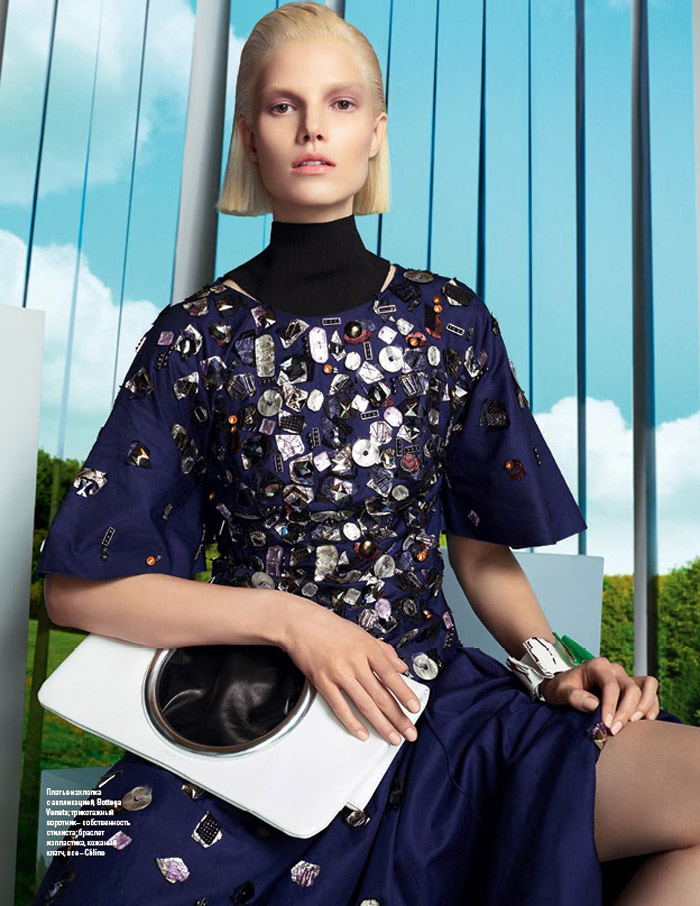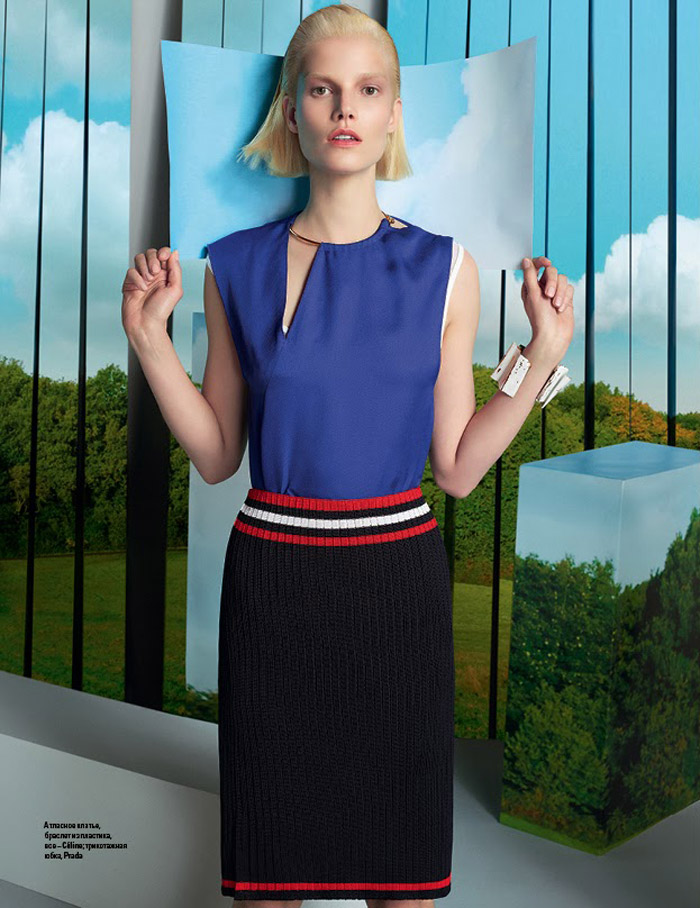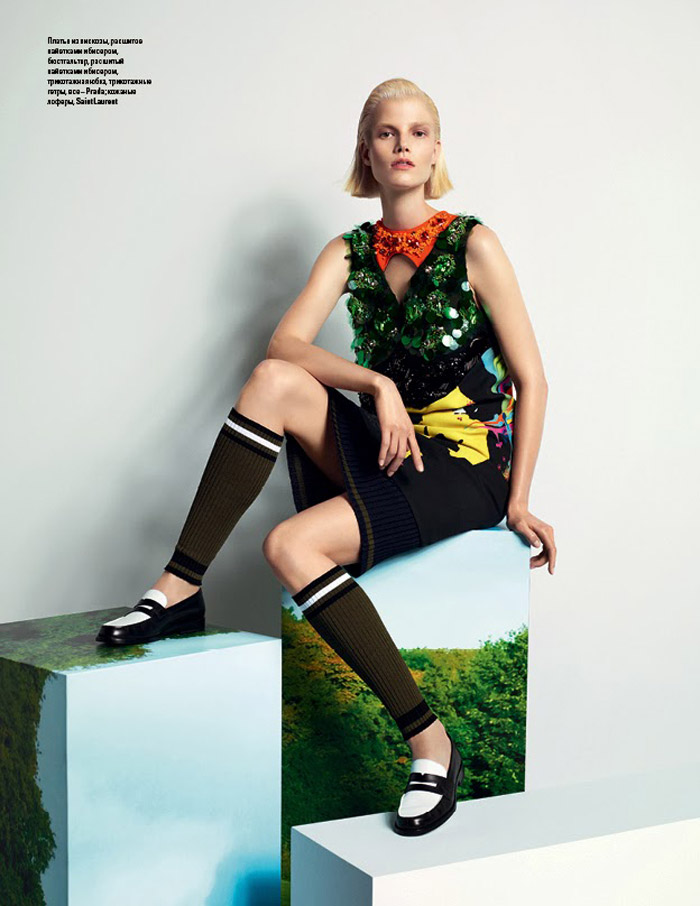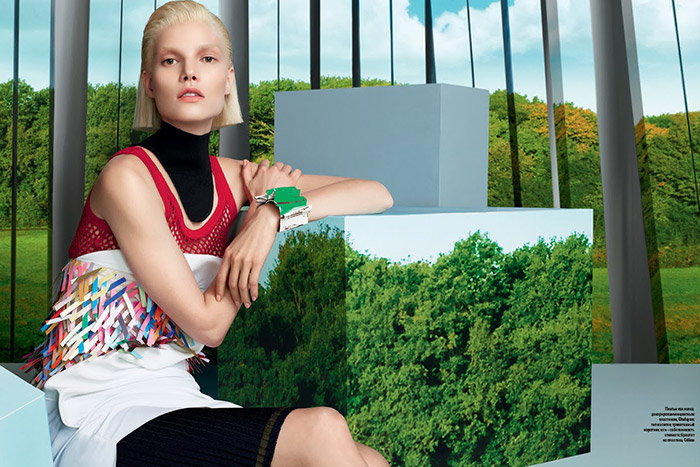 Text by Marija Filipova