Ginta Lapina by Jason Kibbler for Vogue Spain February 2013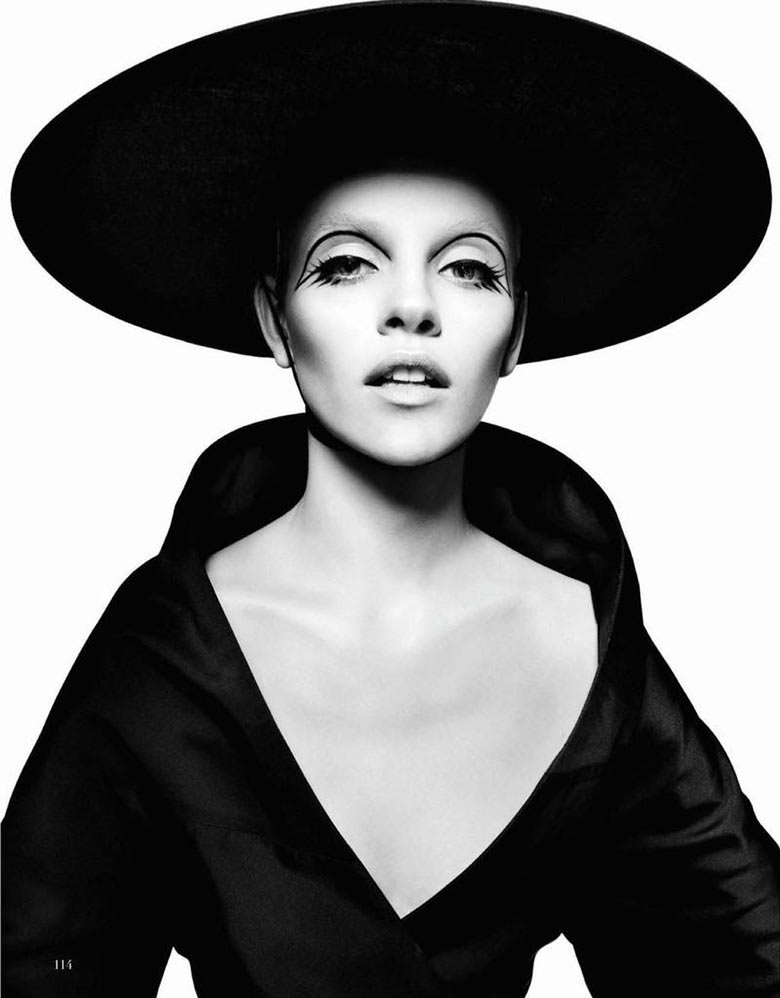 He is one of the top make-up artists, carrying an outstanding résumé of clients, including high fashion magazines such as Vogue, Numéro, V Magazine and Dazed & Confused. This London born artist who was raised in Amsterdam has been breathing in the creative perks the two capitals had to offer and found a way to express it in the art of make-up.
Karen Walker, Just Cavalli and MM6 Maison Martin Margiela are just a few of many fashion shows he's been contributing to with his astonishing eye for beauty. Guilty for taking make-up to a whole new level, Puckey is brushing his way up to stardom.
Q: How did you end up in fashion? What inspired the career choice?
---
I've been interested in fashion from a very young age. Growing up in the art world with a sculptor father I was surrounded by a lot of creativity and interesting characters which influenced my fascination for style as a language; the way people choose to present themselves and what this says about them. I studied fashion design and started doing make-up for colleague students who needed make-up for their collection photo shoots. Working with make-up felt very natural to me. I went to the House of Orange make-up school in Amsterdam and from then on started working as a make-up artist while also graduating fashion design school. I built up a portfolio through a lot of testing and in 2002 I began to assist Peter Philips on fashion shows and photo shoots. I moved to New York in 2008, which really accelerated my career.
Q: Which current make-up trend would you like to disappear?
---
I wouldn't say it's a trend, but I don't like it when the first thing I notice about a woman is how much make-up she's wearing. I feel that make-up should accentuate someone's beauty and not mask it.
Q: Which element of your job do you most enjoy – shoots or shows?
---
I like both for different reasons. I enjoy collaborating with designers on the shows, the excitement of the backstage and the way make-up translates on the runway. When it comes to shoots I enjoy the process of creating the right make-up look in the collaboration with the team and seeing the finished images in print.
Q: Is there any specific celebrity or model you would really like to work with?
---
It has always been a dream of mine to work with Christy Turlington. Being a teenager in the nineties I grew up admiring the super models and Christy has always been one of my favorites.
Julia Nobis by Sharif Hamza for Vogue China November 2013.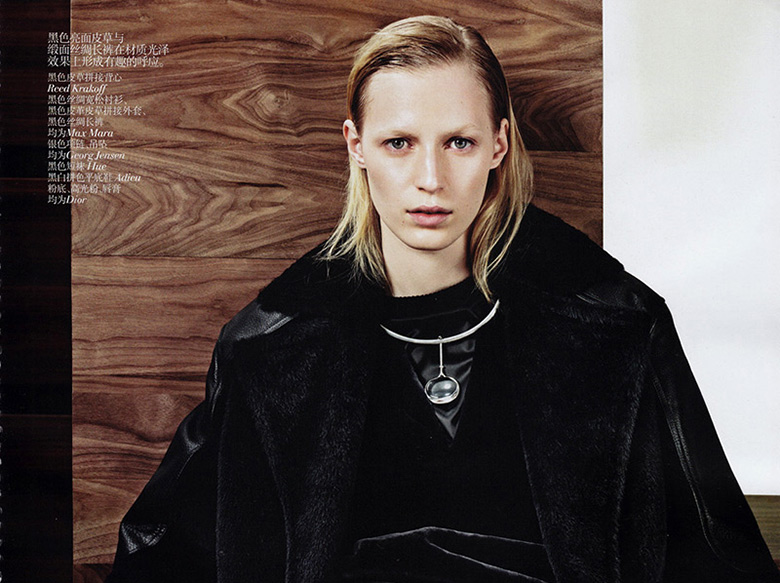 Q: Does everyone look better with make-up?
---
I think make-up is a very personal thing. I'm not one of those make-up artists that wants to give everyone a makeover. You can make someone look a lot fresher with a very small amount of make-up. Just a couple of products can accentuate a woman's natural beauty.
Q: Any on-set quick fixes?
---
For dry, flaky lips apply a thick coat of lip balm, let it sink in and then take a wet wipe and vigorously rub the dry skin off your lips. I learned this tip off Crystal Ren and it really works.
Q: What's the most important lesson you have learnt in your career?
---
Always trust your gut instinct when it comes to creative ideas as your first intuitive idea is usually the best one.
Irina Shayk by Giampaolo Sgura for Vogue Spain December 2013
Q: Do you consider what you do art?
---
I consider what I do an applied art, like the work of a stylist or a designer. The work is artistic, but what we create is more design than art.
Q: Your favorite fashion era
---
My favorite era has to be cross-over period between the seventies and the eighties (1975-1985) because of the freedom people had in creating. Teams were given the time to develop new ideas. Editorial work wasn't controlled by advertisers like it is nowadays and advertising was a lot more creative and less influenced by focus groups and marketing. When you look at the advertising of Dior beauty and Shiseido by Serge Lutens it was incredibly powerful and exciting. The slower pace of media and communication also meant that trends developed organically and weren't over and done with in a split second like you see nowadays. I think that period would have been a very exciting time to be working in fashion.
Q: What has been the biggest challenge of your career?
---
Building a successful career is an ongoing challenge, which I embrace.
Q: Who are your fashion icons?
---
Peter Philips for his boundless creativity and visionary approach to make-up. Debbie Harry for being a true age-defying original. Madonna for her strive for perfection and her music videos that influenced me a lot growing up. The photographers Avedon, Guy Bourdin, Man Ray and Herb Rits for their timeless imagery.
Kasia Struss by Claudia Knoepfel & Stefan Indlekofer for Vogue Germany September 2013.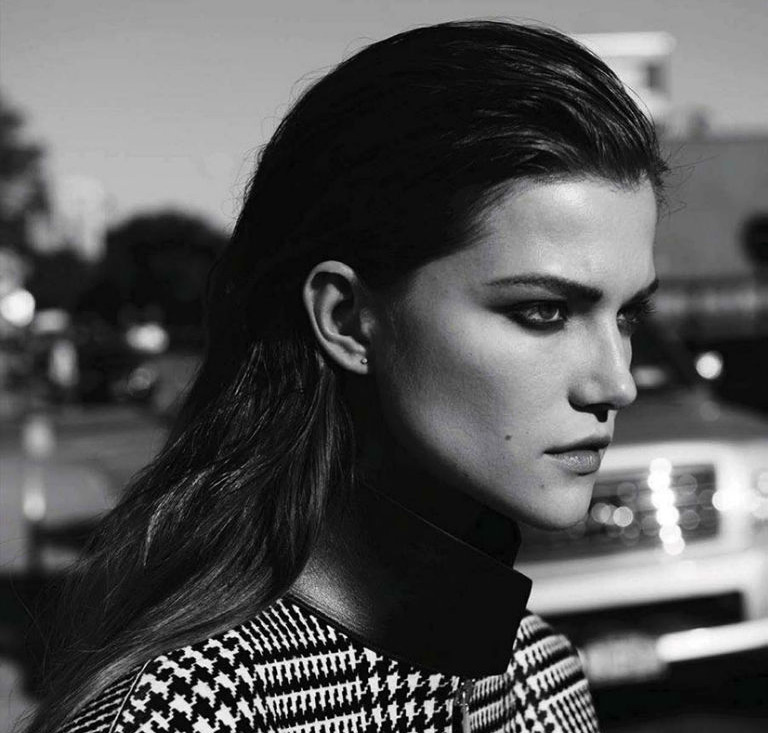 Q: Who or what influences you?
---
Everything influences me from what's going on in fashion to the news, art and culture, my friends and colleagues and the women on the street.
Q: Who do you think of as a muse?
---
There are so many inspiring women out there. I couldn't name just one. I reference different muses depending on the concept of the make-up look. Lately I have been inspired by women like Diana Vreeland, Mary McFadden and Zandra Rhodes all intelligent women who carved out very distinct signature looks that underlined their personalities.
Q:  What's your favorite part of your job?
---
My favorite part of the job is the collaboration with the team (photographer, stylist, hairstylist and model) and the process that goes into the creation of a beautiful image.
Q:  What's up and coming?
---
Make-up has become quite minimal again and I think there's a new focus on perfect skin. I think that the reaction to the more heavy make-up looks of the past five years is going to be a progression into more minimal looks. Fashion is a pendulum after all.
---
Interview by Alexei Key
Follow Benjamin on Twitter and Instagram.