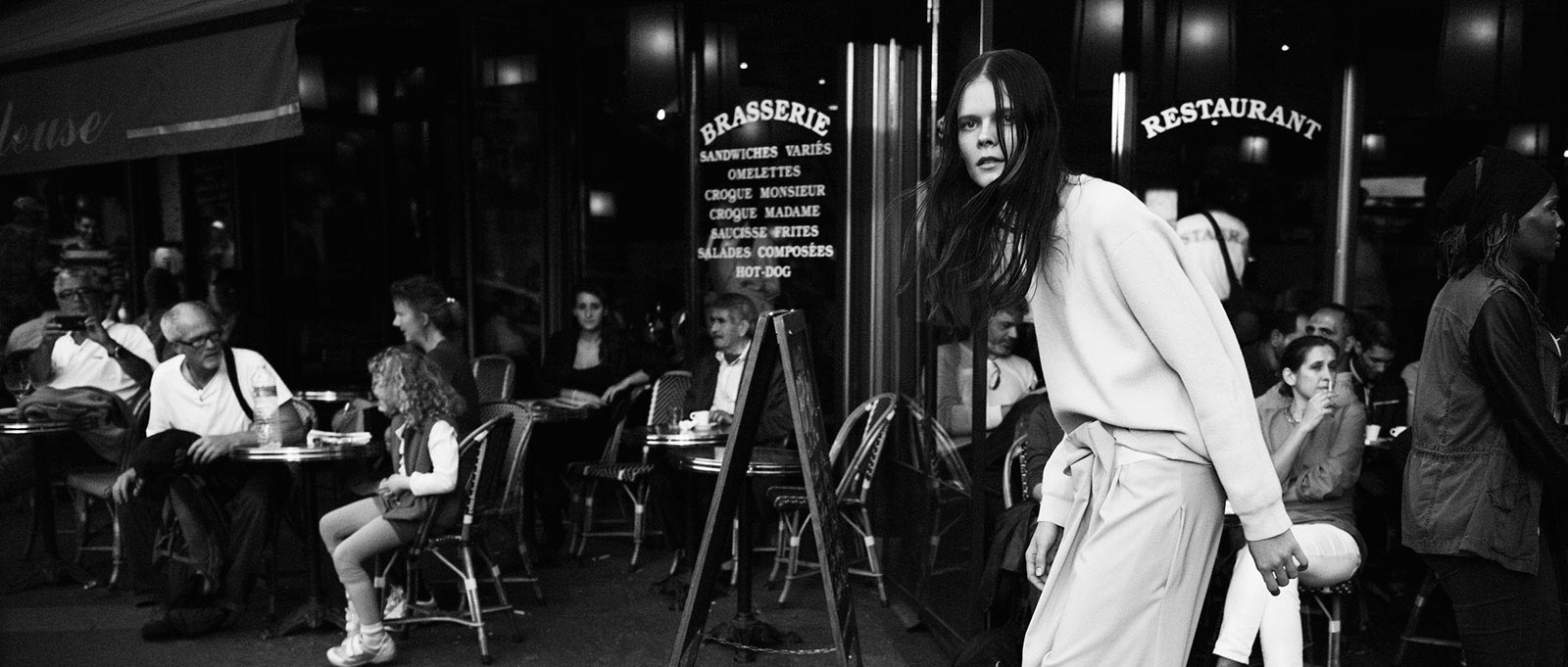 SSAW Magazine
In November 2013, Helsinki-based fashion and culture bi-annual magazine SSAW releases its fourth issue. With it being the fourth issue, they decided to do a unique twist around the occasion and design everything around the number 4. With 4 visually arresting covers shot by 4 different photographers, you can find 4 intriguing well-thought featured articles. With topics ranging from fashion's foremost sound designer Michel Gaubert and Adidas Creative Director Dirk Schönberger to the discrete luxury of the historic acces- sories house Delvaux, 4 collections editorials showcasing the key looks from the international catwalks and 4 special editorial collaborations dedicated to the creativity of Prada, Dries van Noten, Yohji Yamamoto and Raf Simons you can be assured this Autumn- winter 2013-14 edition of SSAW will catch you by surprise.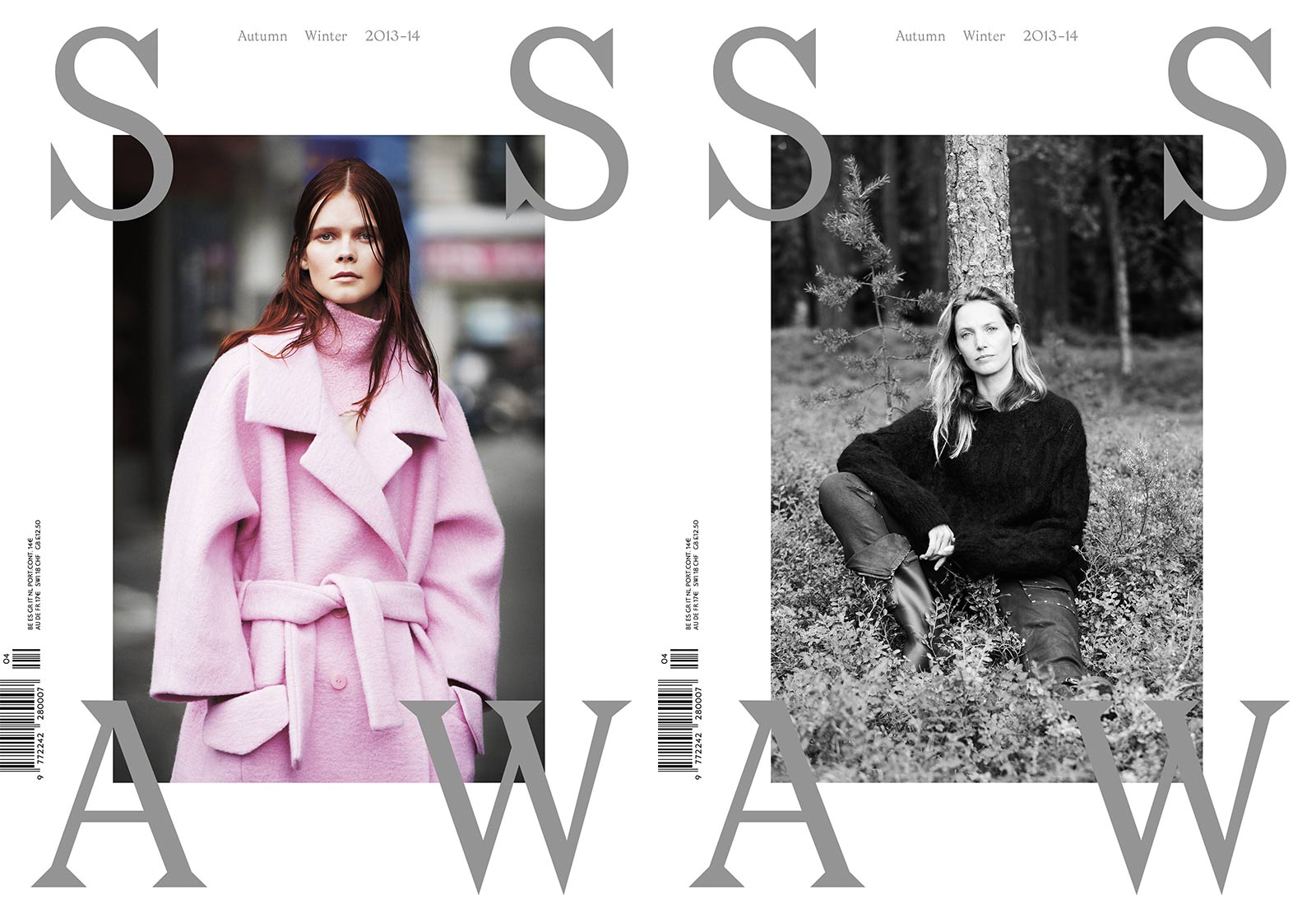 Irina Kravchenko by Ward Ivan Rafik | Cecilia Chancellor by Chris Vidal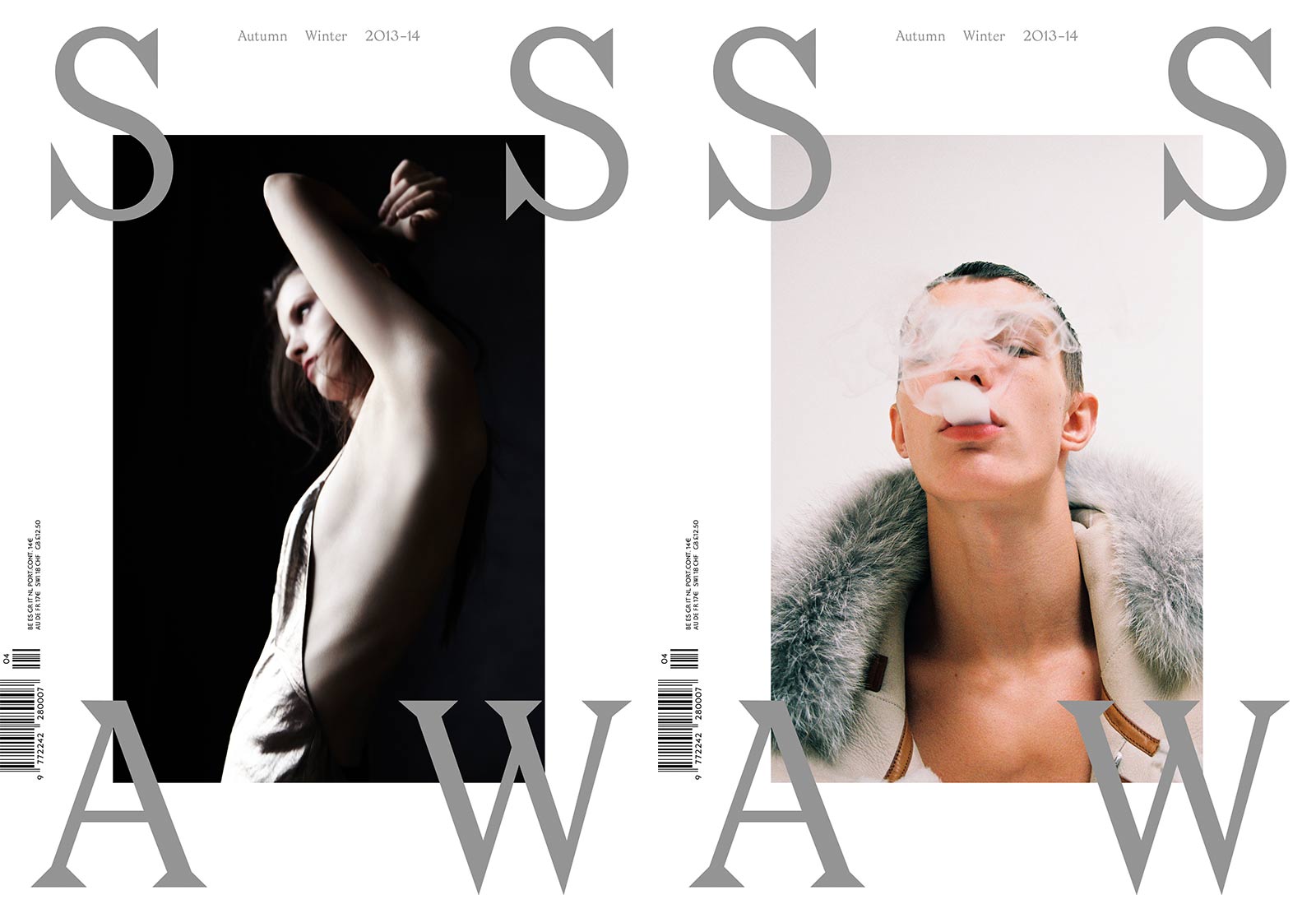 Kayley Chabot by Arno Frugier | Mayrone Herry by Bruna Kazinoti
SSAW's original core value of timelessness is captured in our Dries van Noten collection special fea- turing the legendary British model Cecilia Chancellor, who was shot in Helsinki in August by Chris Vidal Tenomaa. Working with one of the most iconic faces of the grunge era and muse to photogra- phers and designers from David Sims and Steven Meisel to Yohji Yamamoto and Helmut Lang had been long-time dream of the SSAW team. Dries van Noten of course was a member of the legendary group Antwerp Six, who revolutionized the course of fashion in the 80s and 90s. A moment in fash- ion SSAW cherishes dearly. Antwerp's Royal Academy, the cradle of Belgian avantgarde, celebrates it's 50th anniversary this year with a retrospective exhibition at the Momu fashion Museum and SSAW digs deep to the exceptional talent of this little city with an in-depth interview of Karen van Godtsen- hoven, the head curator of Momu.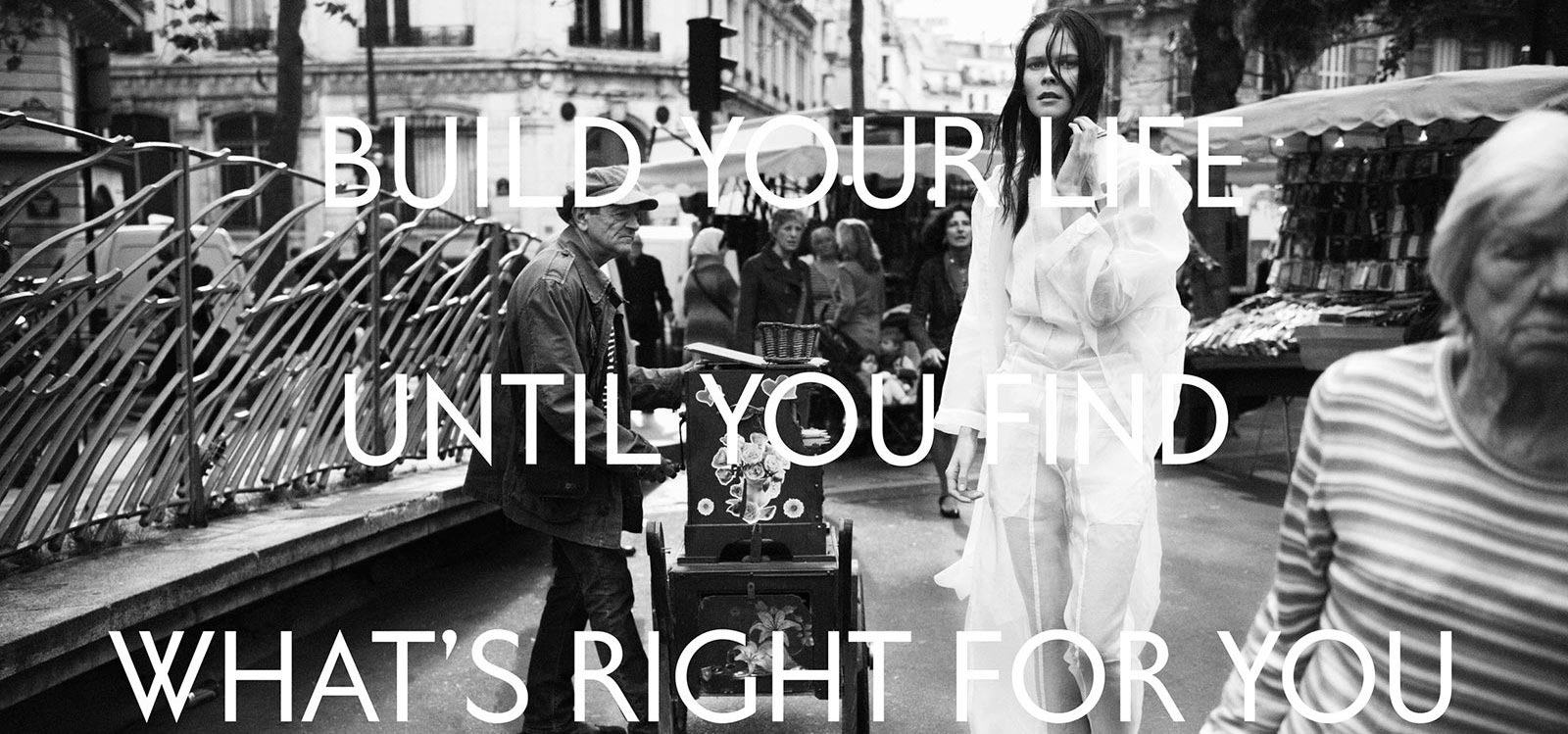 The magazine's lovingly crafted contents have been produced by an extremely talented group of con- tributors in Helsinki, Paris, London, Amsterdam and NewYork. SSAW's new contributing photogra- phers include the rising young stars Bruna Kazinoti, Ward Ivan Rafik and Frederik Heyman, who all work for top international titles and fashion brands including various editions of Vogue, Pop, Louis Vuitton and Kenzo. SSAW also continues collaborating with the talented new generation photog- raphers Arno Frugier and Yann Faucher and welcomes back the legendary conceptual Dutch duo Anuschka Blommers and Niels Schumm, who shot Erika Wall, one of the edgiest models of the late 90s, for a 30-page women's collections editorial.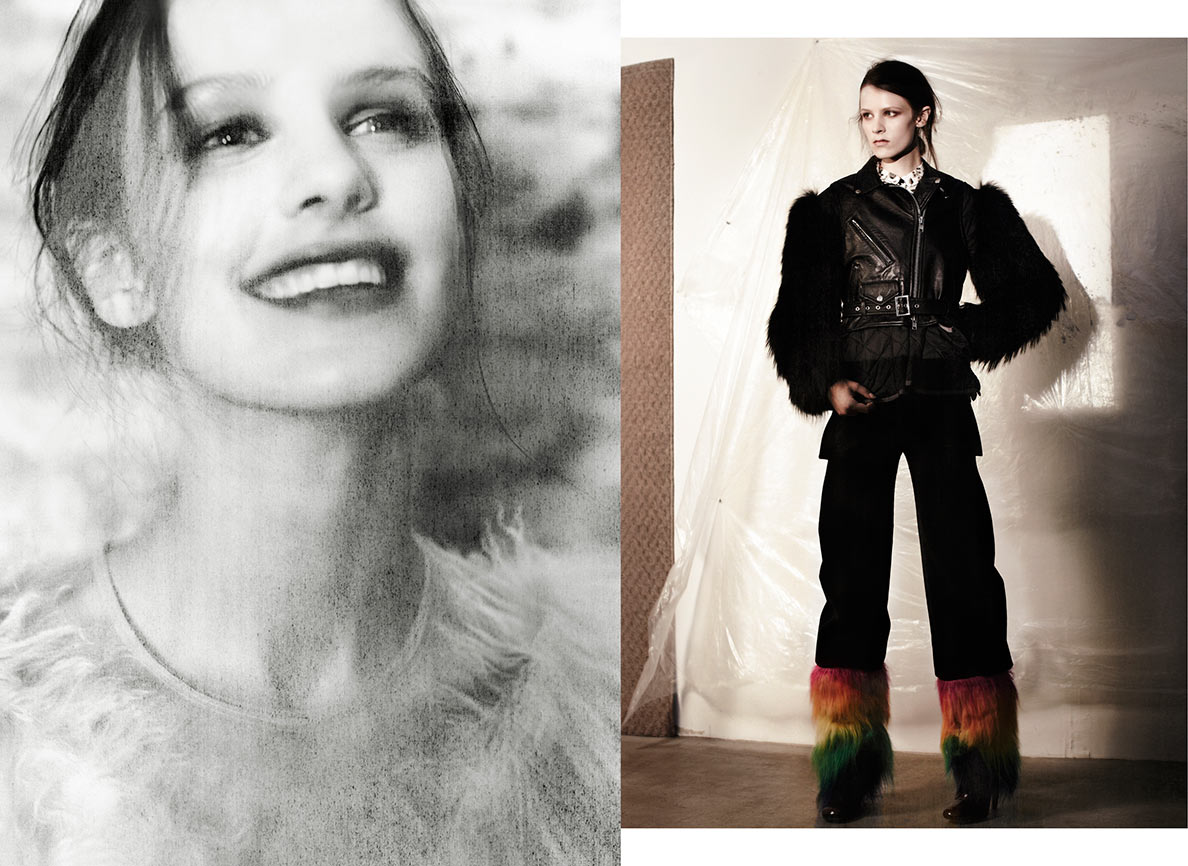 ---
Photographer Arno Frugier
Stylist Delphine Danhier
Model Kayley Chabot
Make-up Georgi Sandev
Hair Kenna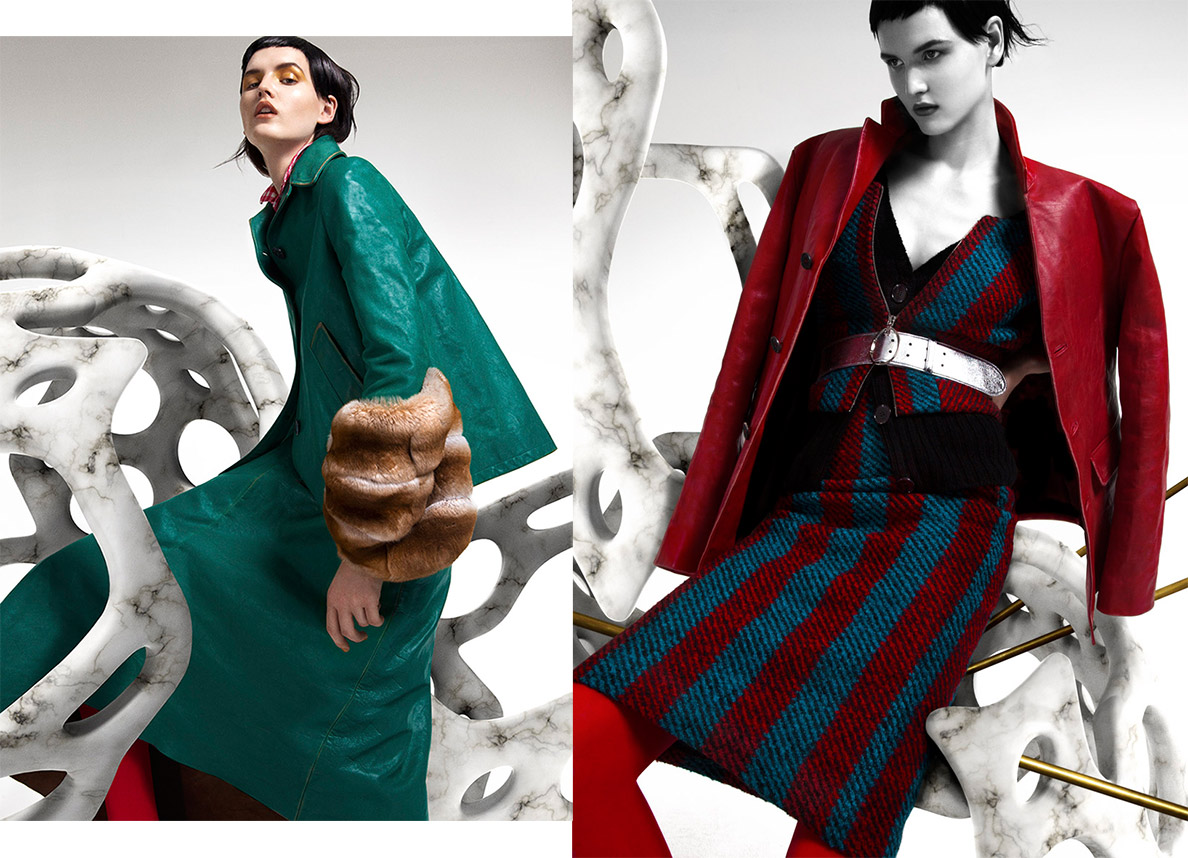 ---
Photographer Frederik Heyman
Stylist Lotta Volkova
Model Katlin Aas
Make-up Karin Westerlund
Hair Miika Kemppainen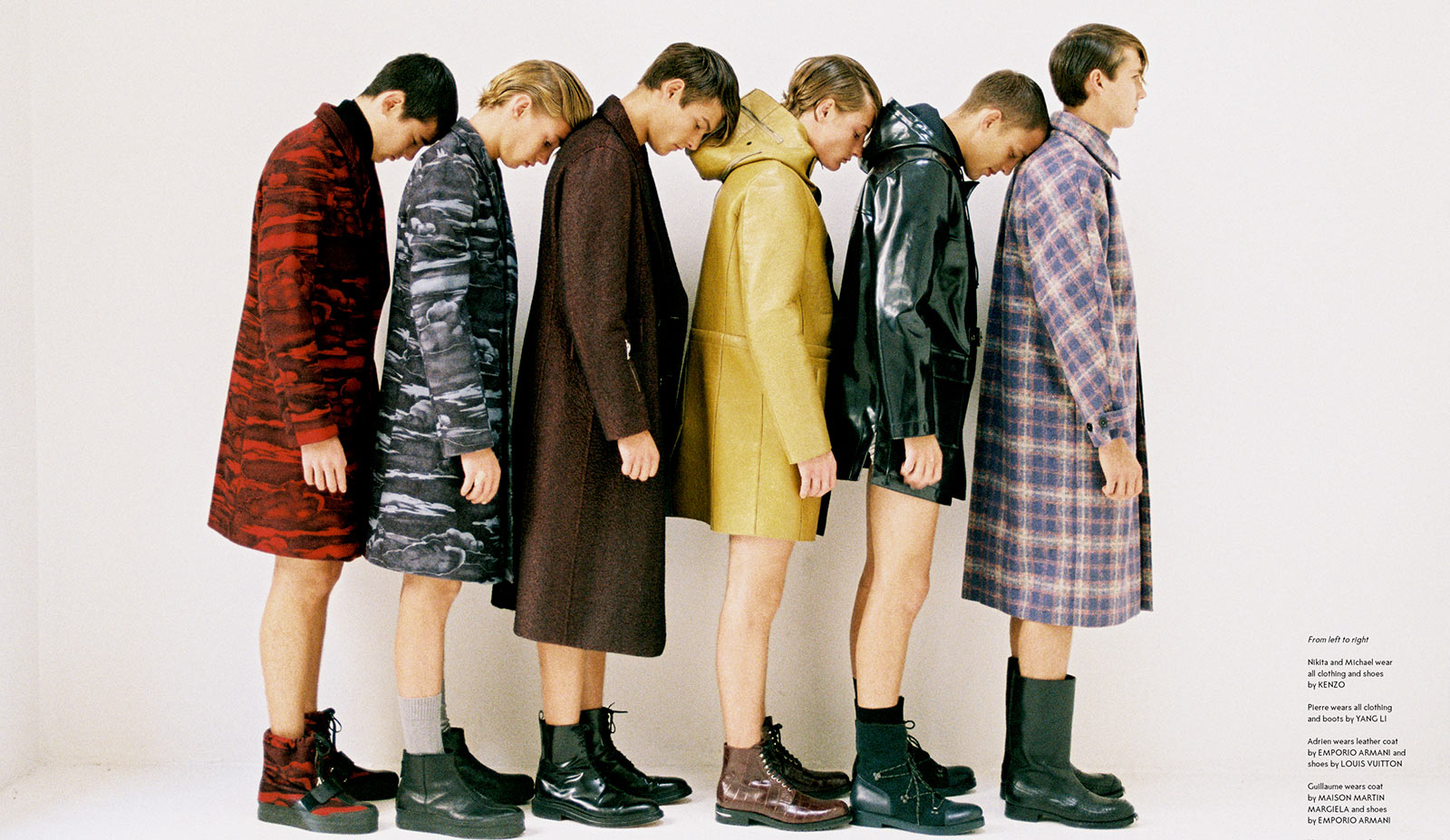 The casting of SSAW IV itself calls for a celebration offering a lineup of models never previously seen in a Finnish magazine. In addition to the timeless and natural beauty of both Cecilia Chancellor and Erika Wall we are also very happy to introduce our readers to Katlin Aas, Irina Kravchenko, Kayley Chabot, Karlis Adlers and Louis de Castro, all of them among the most sought-after catwalk models and campaign faces of the moment. Casting of these women and men also underlines SSAW's vision of individual and unique beauty, which is not bound to age, background, race or nationality.
---
Text and creative direction by Alexei Key