Portrait by Taea Thale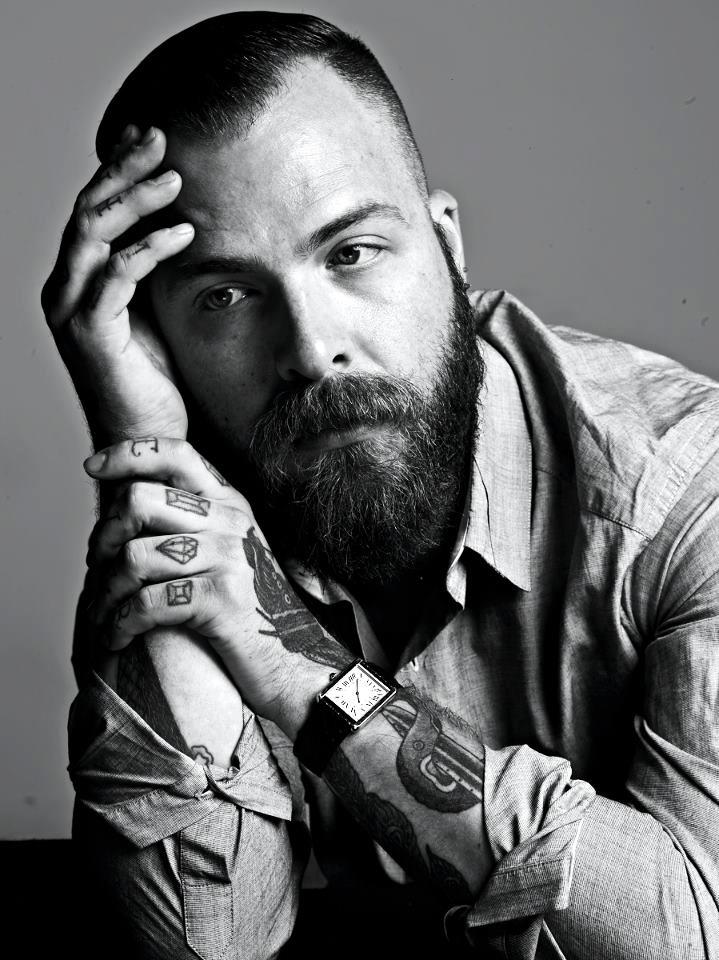 Wesley O'Meara and his creative soul is one of the latest and greatest additions to this challenging industry. Since his very first hair crush that involved his sisters' Barbies' locks, Wesley had been desperate to find his call in life. After experiencing other fashion related routes in New York in which he found were lacking in creativity, Wesley finally made his choice to go back to his own passionate roots and pursue a career in hairstyling.
It is apparent that O'Meara is hastily climbing his way to the top, with an A-list clientele sheet including Uma Thurman, Sarah Jessica Parker and Chloé Sevigny; O'Meara is balancing his celebrity regulars whilst successfully delivering outstanding work in high fashion magazines such as Interview, V Magazine, Elle and Another Magazine.
Q: How did you end up in fashion? What inspired the career choice?
---
I moved to New York when I was 19 and took a lot of odd jobs to pay the bills. I knew I had always wanted to work in fashion, so finally an opportunity came up to work in the PR department as a freelancer.  I was only 20 at the time and I think a little too wrapped up in the night scene here and didn't give 100% to the job, so it eventually didn't work out. It did however, lead to a lot of great opportunities. I dabbled as a model agent, as well as assisting a photo agent. Once I finally decided to pursue my real dream of doing hair, the knowledge of the industry really helped the transition into the editorial side of things.
Q: What hairstyles are you into right now?
---
I'm really into 60's hair that is broken down and made to look a little more effortless to keep the looks current.
Q: Is there any specific celebrity or model you would really like to work with?
---
Freja! She has the best hair to me. Such a cool girl. 
Q: Which element of your job do you most enjoy – shoots or shows?
---
I mostly enjoy shoots for sure! Shows in New York have lost their charm for me in a lot of ways. It is a bitter sweet type of thing. Lately it seems everyone in New York is trying to have a show/presentation and it has really saturated fashion week. On a shoot I get to be a little more creative, a team is involved and it becomes a huge collaborative effort.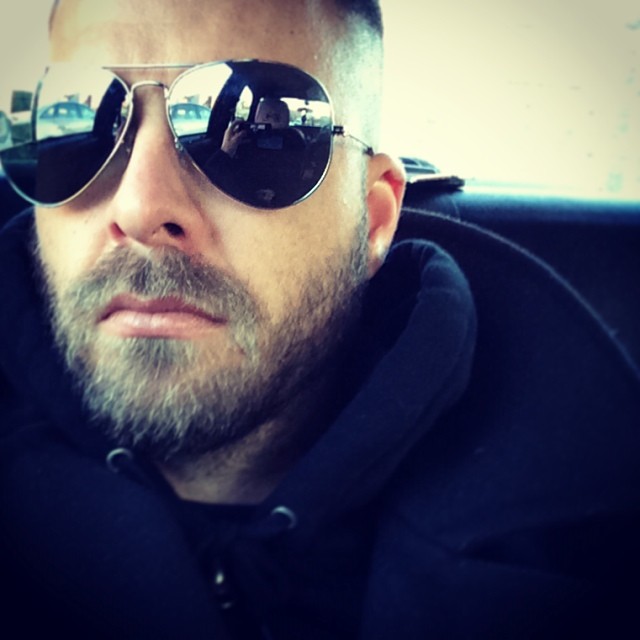 Q: What are the trends for Spring/Summer 2014? 
---
I'm seeing a lot of hair being lopped off! Bobs, pixies, cropped hair. There is something so sexy about it, especially when worn by a super feminine woman.
Q: What's the most important lesson you have learnt in your career?
---
Oh, my goodness! Where do I start? Well, I think the greatest lesson I've learned is to always be prepared. Whatever you have that pertains to hair, bring it with you to the shoot. In a moment the concept can change, and you better be able to provide for the team. Or, if the model shows up and looks nothing like her polaroid, you have the wigs, or extensions to create a character.
Q: Who is your fashion icons?
---
90's supermodels!  They were celebrities in their own right and really had some fantastic personal style. I mean Cindy Crawford's hair was always on point. She really had the coolest hair. Especially during the house of style days on MTV.
Q: Which current hair style trend would you like to disappear?
---
This wet hair look!  Whether it is styled wet looking hair, or just long and wet, or just greasy looking. I'm tired of it. Yes, it looks cool, but I feel like every editorial these days has some sort of messy wet looking texture.
 Gertrud Hegelund by Oliver Stalmans for Elle Denmark December 2013
Q: Your favorite fashion era 
---
Well, I pretty much spent most of my youth in the 90's so I will always hold that era close to me. Designers really pushed things, in my eyes, during that time. 
Q: What has been the biggest challenge of your career?
---
I can't count on one hand how many times I've assisted. So, grasping things technically has really been a lot of trial and error. Earlier in my career there were a lot of styles I wasn't able to deliver. I've figured most of it out at this point, but I will probably always second guess myself as a result.
Q: Who or what influences you?
---
NYC night life really influences me. You really get to see what the kids these days are working on. I think that they are always so progressive and really push the envelope. I like taking their looks and breaking them down and adding my touch.
Q: Who do you think of as a muse?
---
My best friend Kristin Gallegos. She has this amazing goth/60's vibe going on and she is always dressed to the nines with a full look. I miss the days when women put effort into getting dressed, if even just to run to the corner store.
Benjamin Eidem by Charlotte Wales for V Man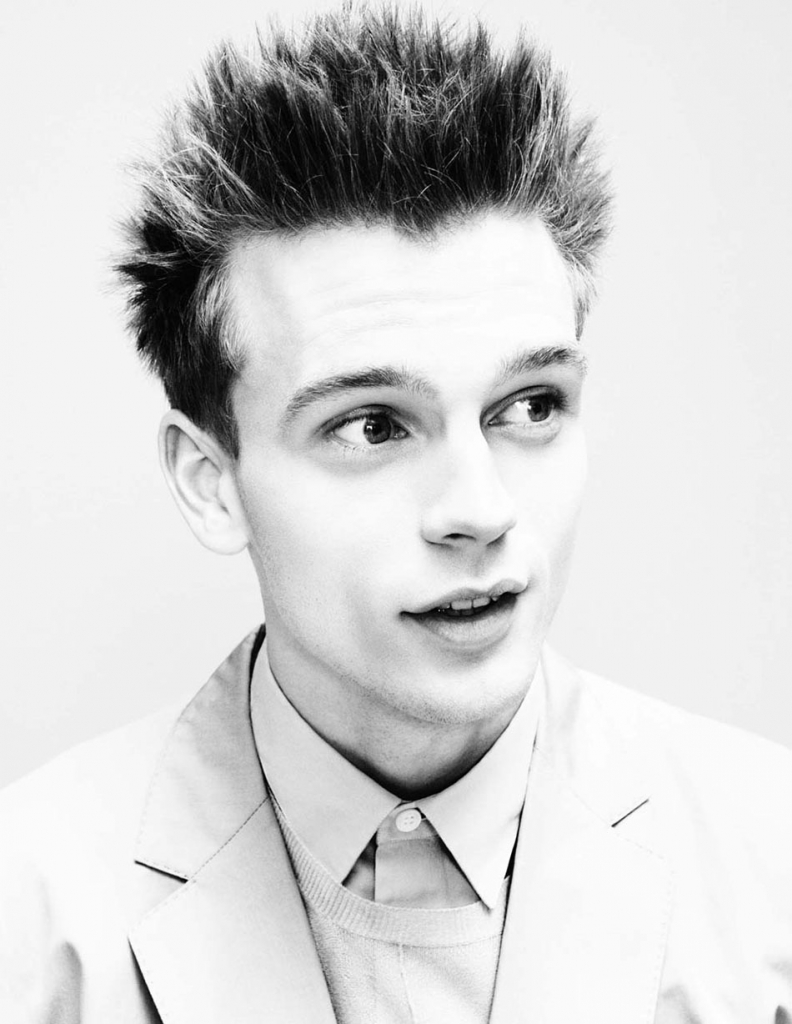 Q: What's your favorite part of your job?
---
Getting paid to be creative. In a city full of starving artists, I really count my blessing everyday, even when I'm cursing about dragging my kits through the snow filled streets to get to the studio. Not to mention the amazing places I have gotten to travel. I still can't believe I have the job that I have!
Q: What's up and coming?
---
I'm seeing a lot more curves on the girls we are shooting lately. Healthy looking girls, with healthy looking hair and skin. It's fantastic. We spent so long working with such young and fragile girls, it is truly a breath of fresh air!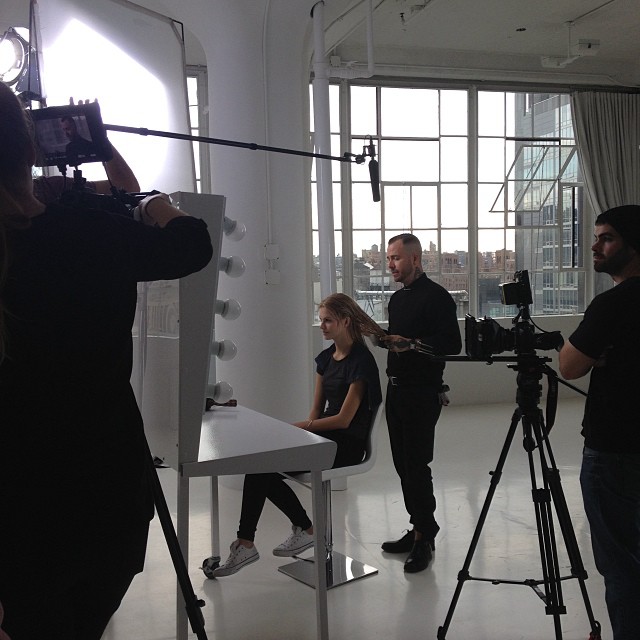 Follow Wesley on Instagram.
---