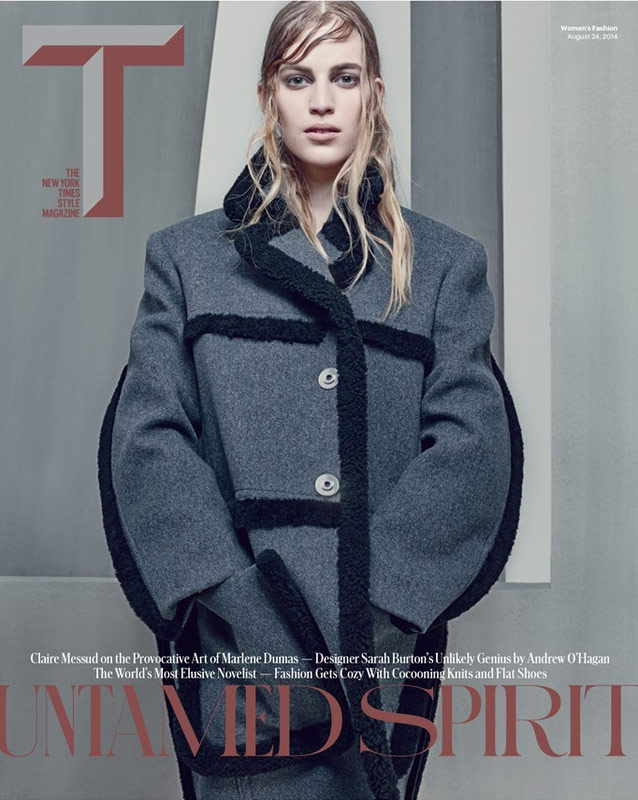 Vanessa Axenete is framed by Craig McDean for the cover of T The New York Times Style Magazine September 2014. The Hungarian sweetheart with the intriguing surname, Miss Axente, is going grey for The Times style 'Untamed Spirit' issue. Styled by the talented Joe McKenna, Vanessa is revealing a minimalistic look featuring an oversized grey coat graced with black detailing. Her remarkable facial features are enhanced by Peter Philips whilst Eugene Souleiman has focused on a wet 'caught in the rain' hairstyle for Vanessa's natural blonde mane.
SEE ALSO: Vanessa Axente for Calvin Klein Collection Fall/Winter 2014/15
McDean has delivered a clean and straightforward caption for the publication, where graphics and minimalism is the mainstay. Enhancing his neutral vision is Axente's effortless pose and appealing expression, together they have created a unique and striking cover for the latest issue of T The New York Times Style Magazine.