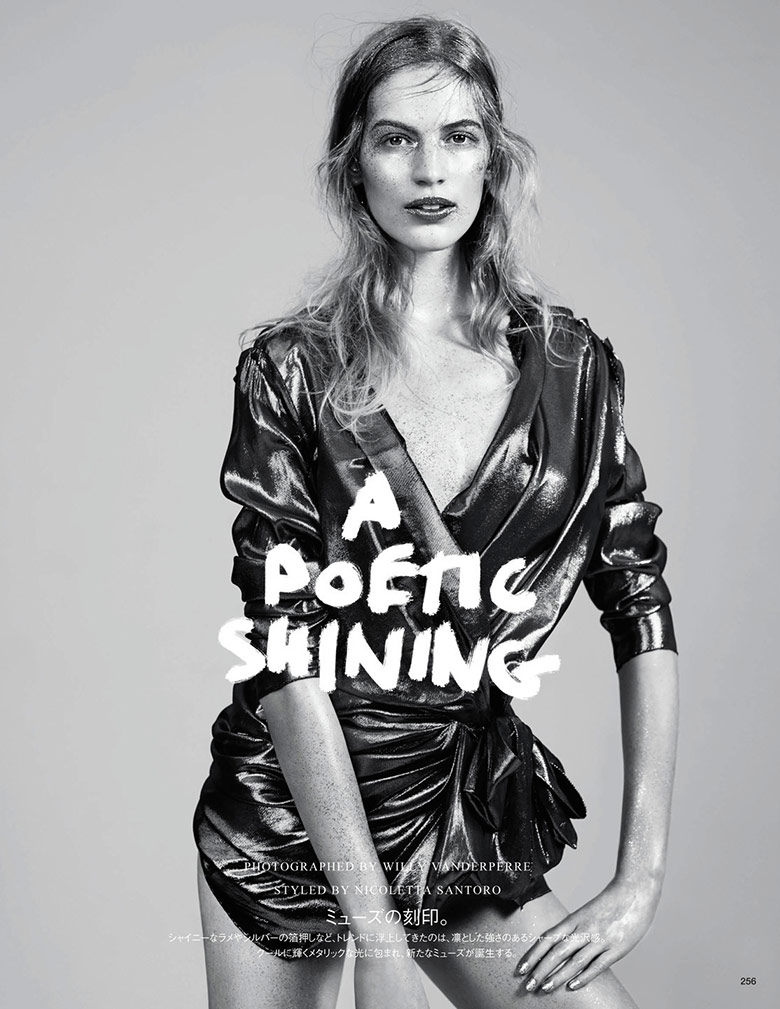 Metallic madness in all sorts of shapes and tones are revealed in the latest issue of Vogue Japan. Hungarian model Vanessa Axente is presenting stylist Nicoletta Santoro's chosen wardrobe, featuring a handful of styles including sexy mini dresses and delicate more sophisticated glam when lensed by Willy Vanderperre. Exclusive designer houses such as Dolce & Gabbana, Rochas, Proenza Schouler and Lanvin have all brought forward their golden goods for the noted fashion photographer to star in his glitzy editorial.
SEE ALSO: Vanessa Axente for Vogue Germany October 2013
Creating a sparkling pout is make-up artist Lucia Pica who has embodied the shimmering trend by mirroring the dresses' glam on to Axente's facial features whilst hairstylist Duffy has worked with a natural and simple approach for the Hungarian model, keeping the focus on the eye-catching clothing shimmer.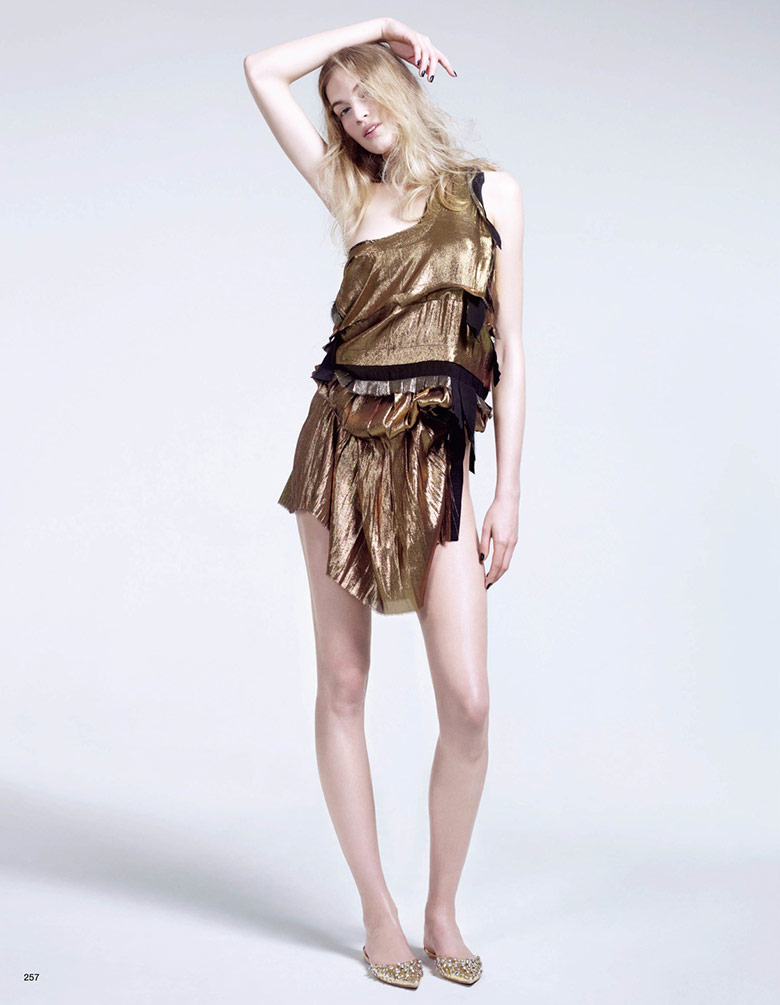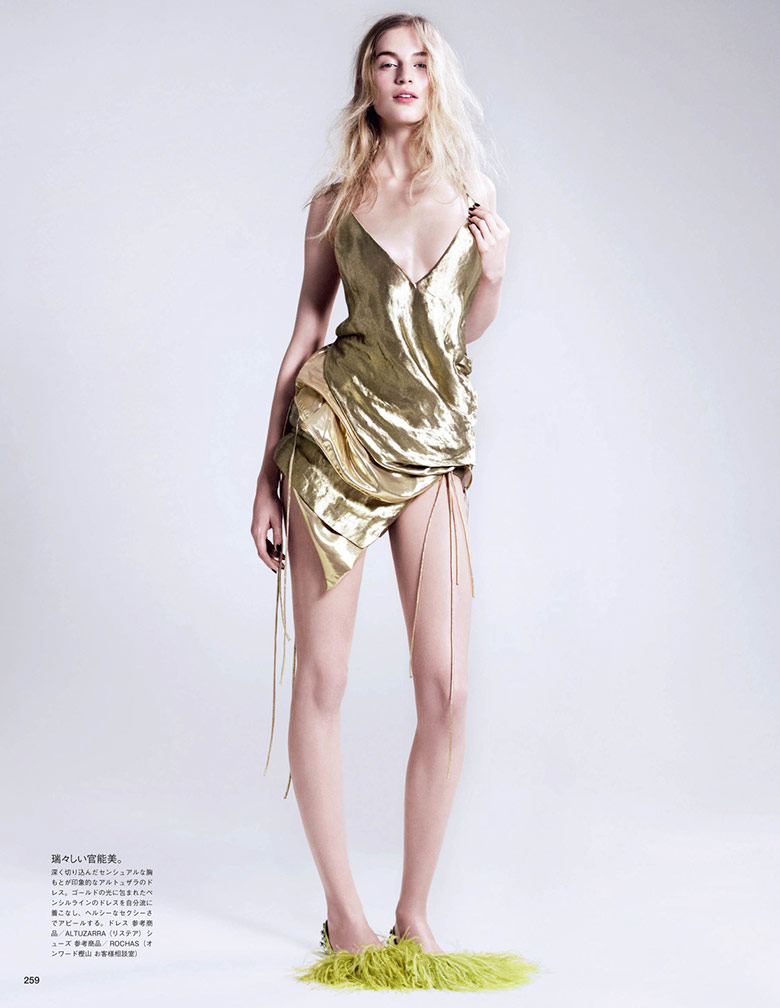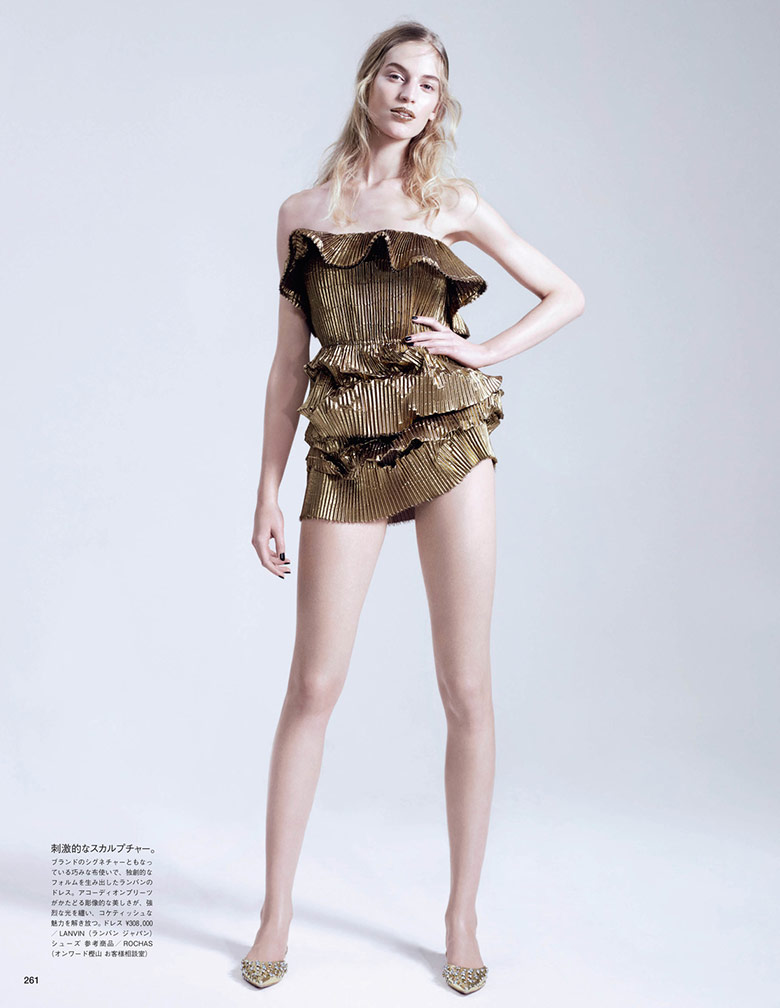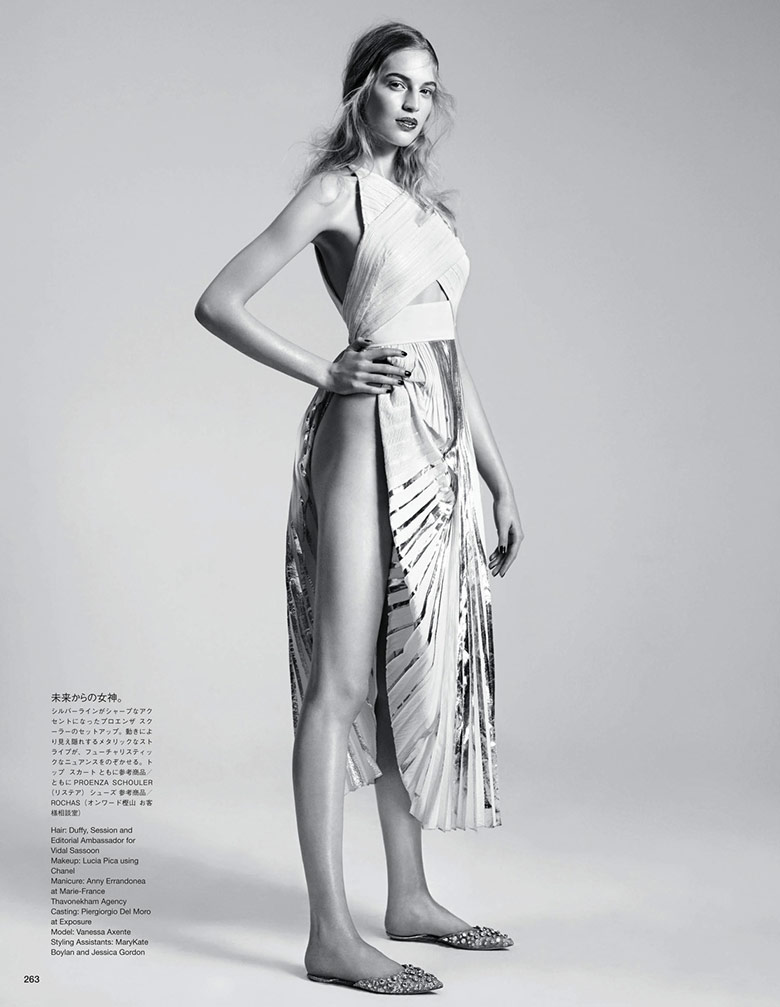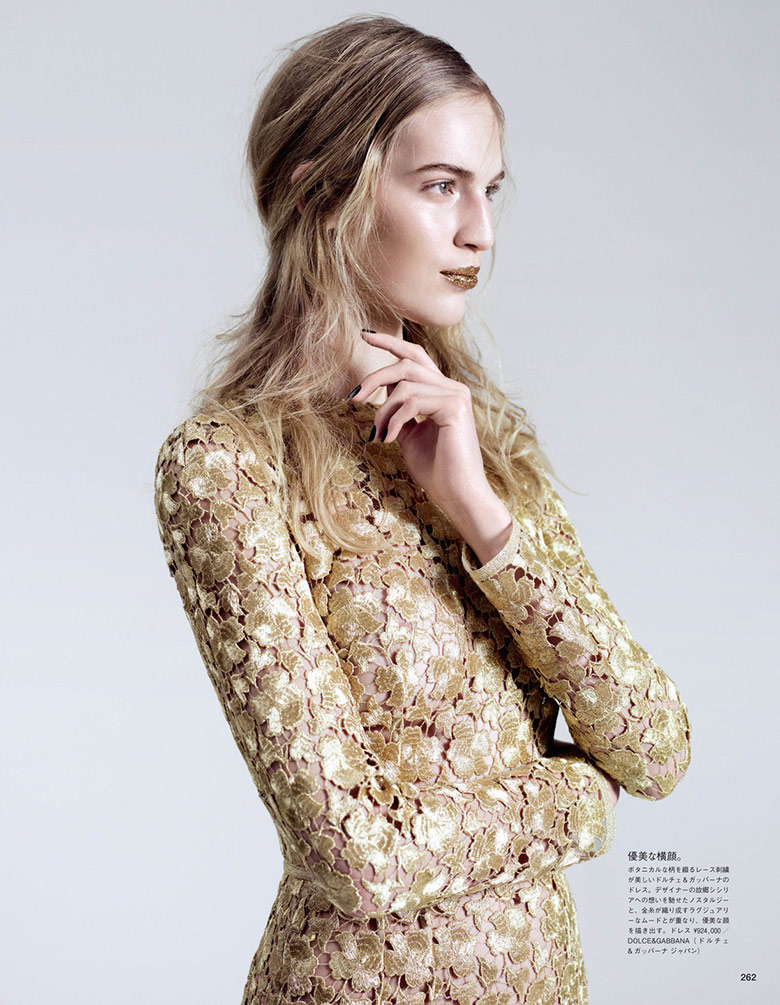 Text by Marija Filipova