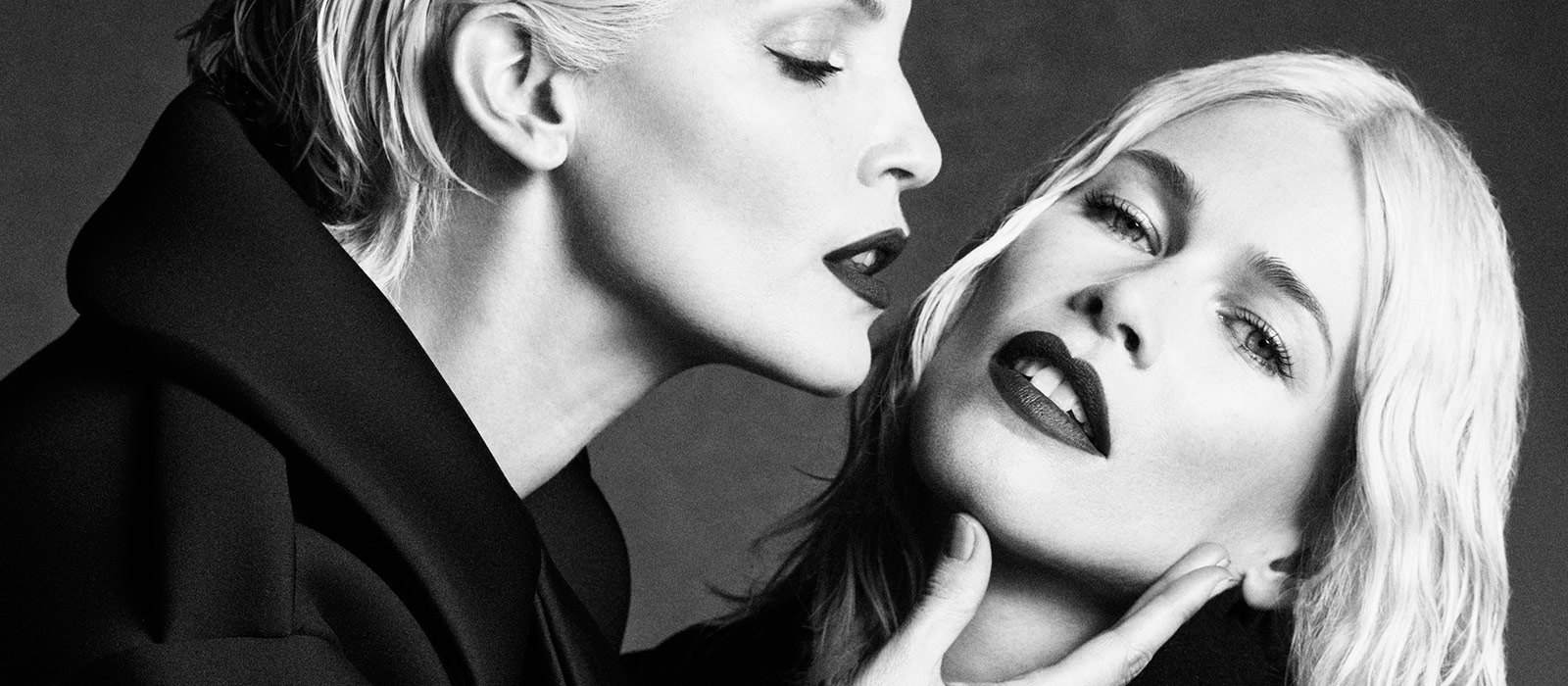 Perfect Icons
The cover stars of Vogue Japan's September 2014 issue need no introductions, or, for that matter, last names. Naomi, Linda, Claudia, Karen, Nadja, Stephanie, Mariacarla, Natasha, Tao, Saskia, Eva, Maggie, Malgosia, Guinevere, and Carolyn: these fifteen 'Perfect Icons' are known worldwide as some of the most glamorous women in fashion.
In this story, though, there isn't a spindly stiletto or slinky gown to be found.  Instead, photographer duo Luigi Murenu and Iango Henzi team with stylist Giovanna Battaglia to evoke the madcap gamine aesthetic popularized by Japanese design luminary Rei Kawakubo.  Their collaboration spotlights the best of Japanese fashion, featuring pieces by Kawakubo, Junya Watanabe, Yohji Yamamoto, and Jun Takahashi alongside an array of F/W 2014's choicest offerings from Prada, Alaïa, and Céline .  Swaddled in magpie layers of oversize knits, feral-looking furs, and sturdy leather, the supers have their feet firmly on the ground in platform creepers and mannish brogues.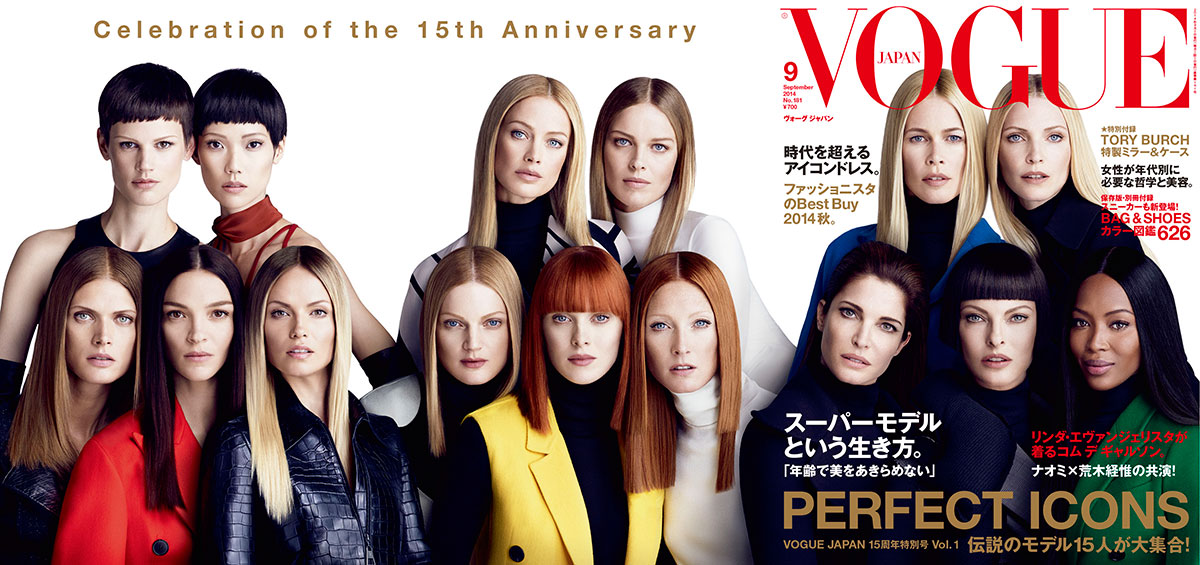 The resulting images offer an unexpected vision of some of fashion's most familiar faces—a testament to the unique perspective that Luigi and Iango bring. Though some of their models have been Vogue cover girls for decades, Luigi and Iango are both fresh arrivals to fashion photography's highest echelons. Murenu is long-established as one of the industry's most sought-after hair stylists, but only began working as a photographer in 2010. This story shows that his genius for making women look their best can be expressed through both his métiers. Iango, meanwhile, had an earlier career as a classical dancer, and his former profession's influence is evident in the dynamic poses he captures here.
By pairing fresh photographic talent with iconic models, Vogue Japan kicks off Fall 2014 with a celebration of the best fashion has to offer, and a peek at where it's headed next.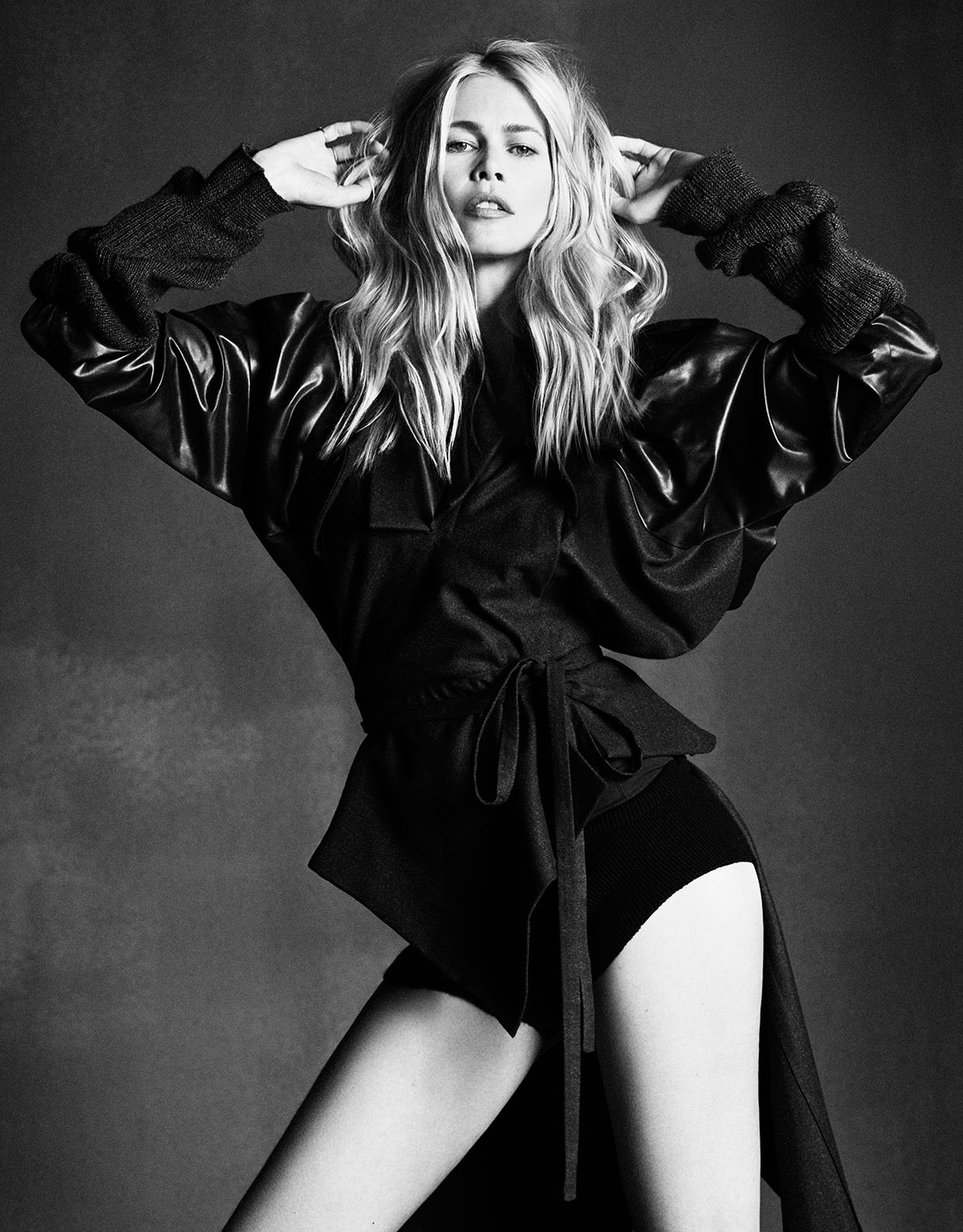 Claudia Schiffer in Vivienne Westwood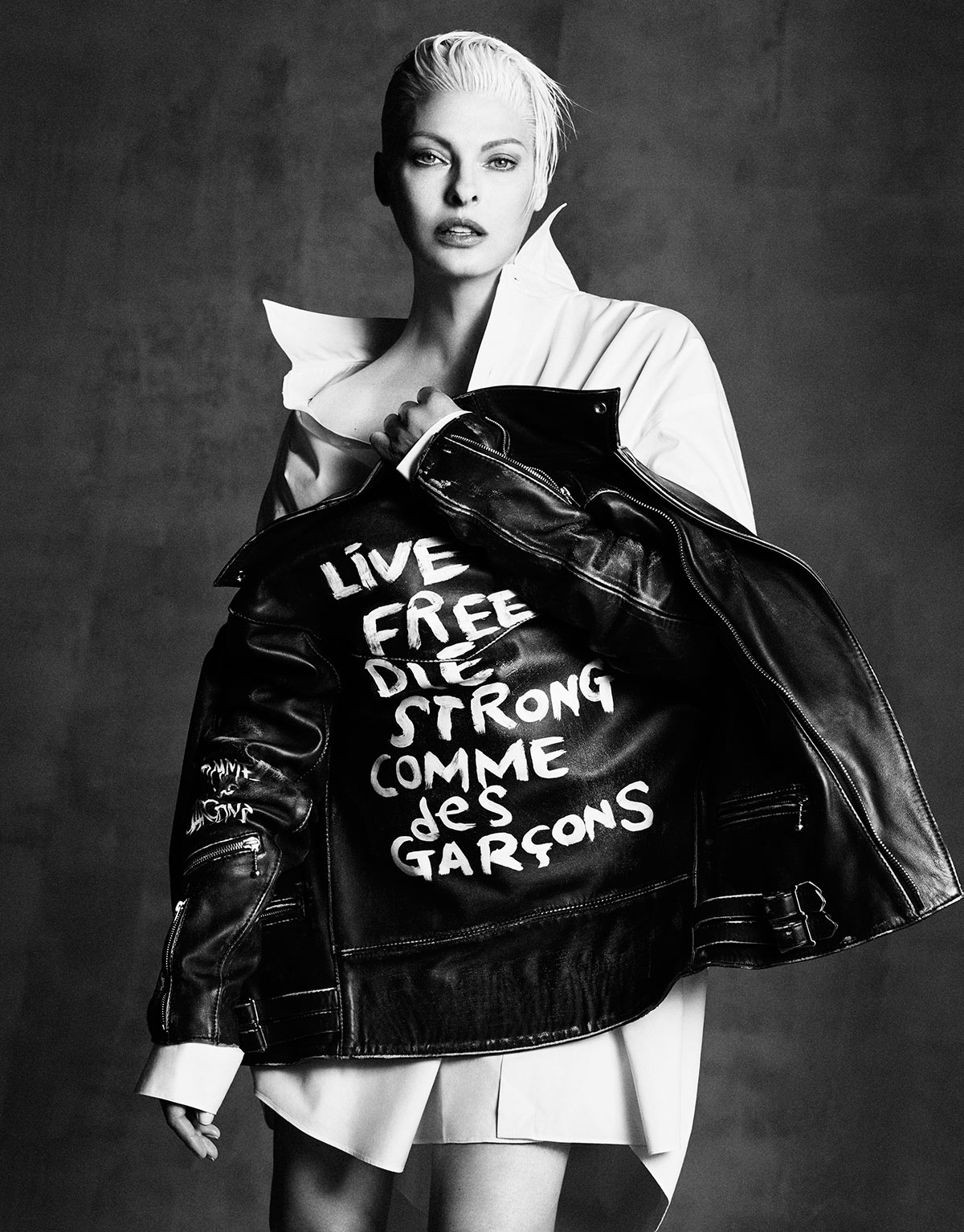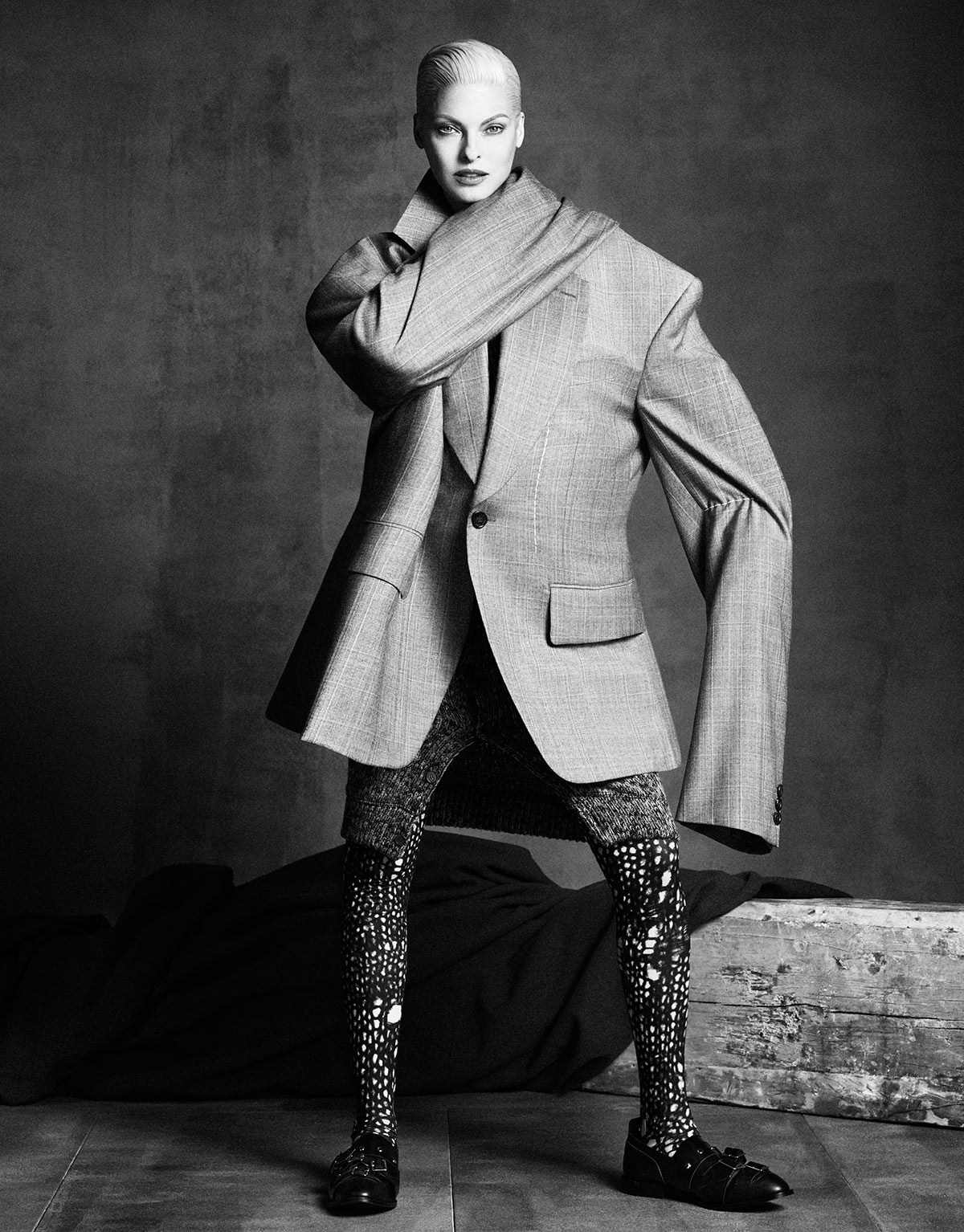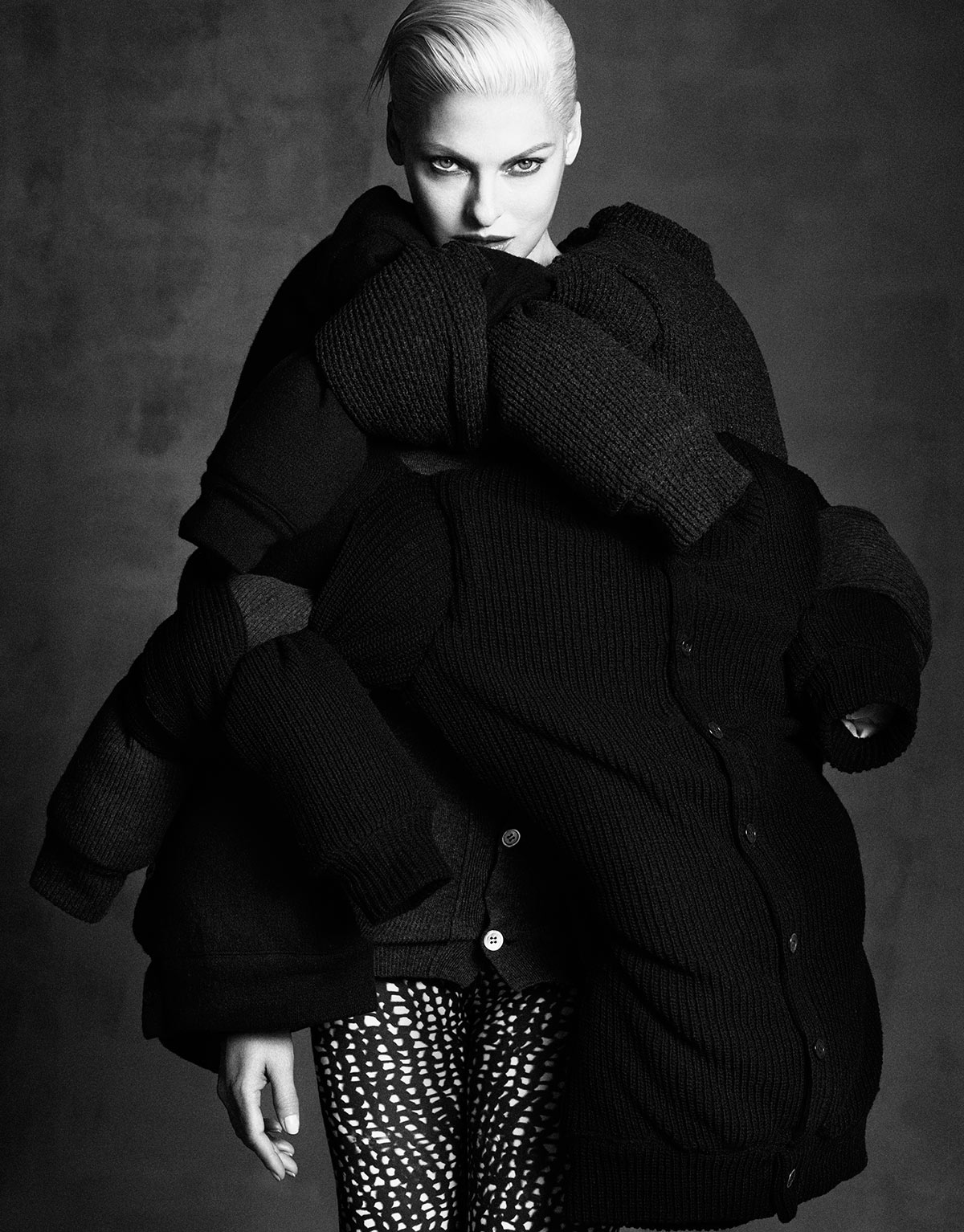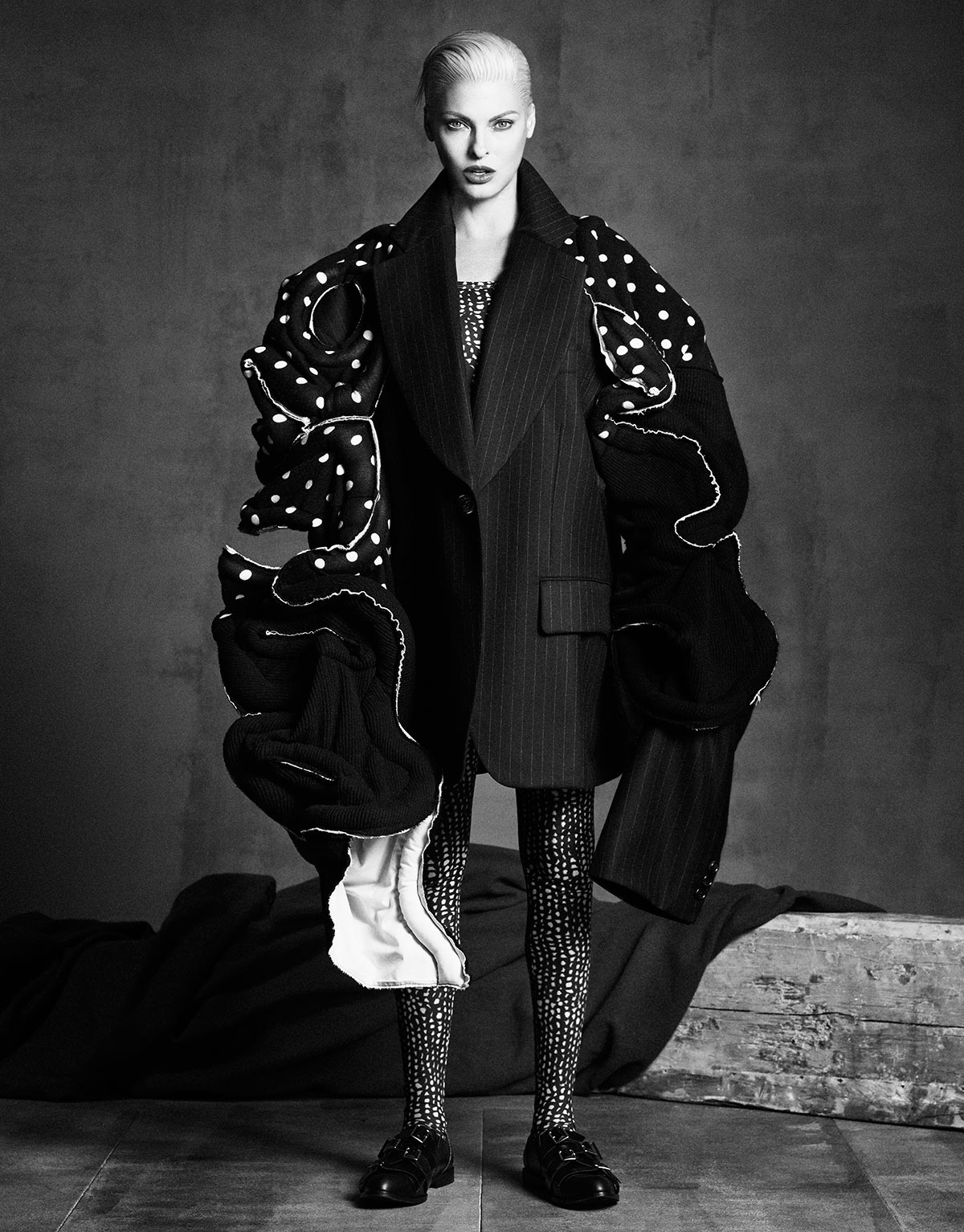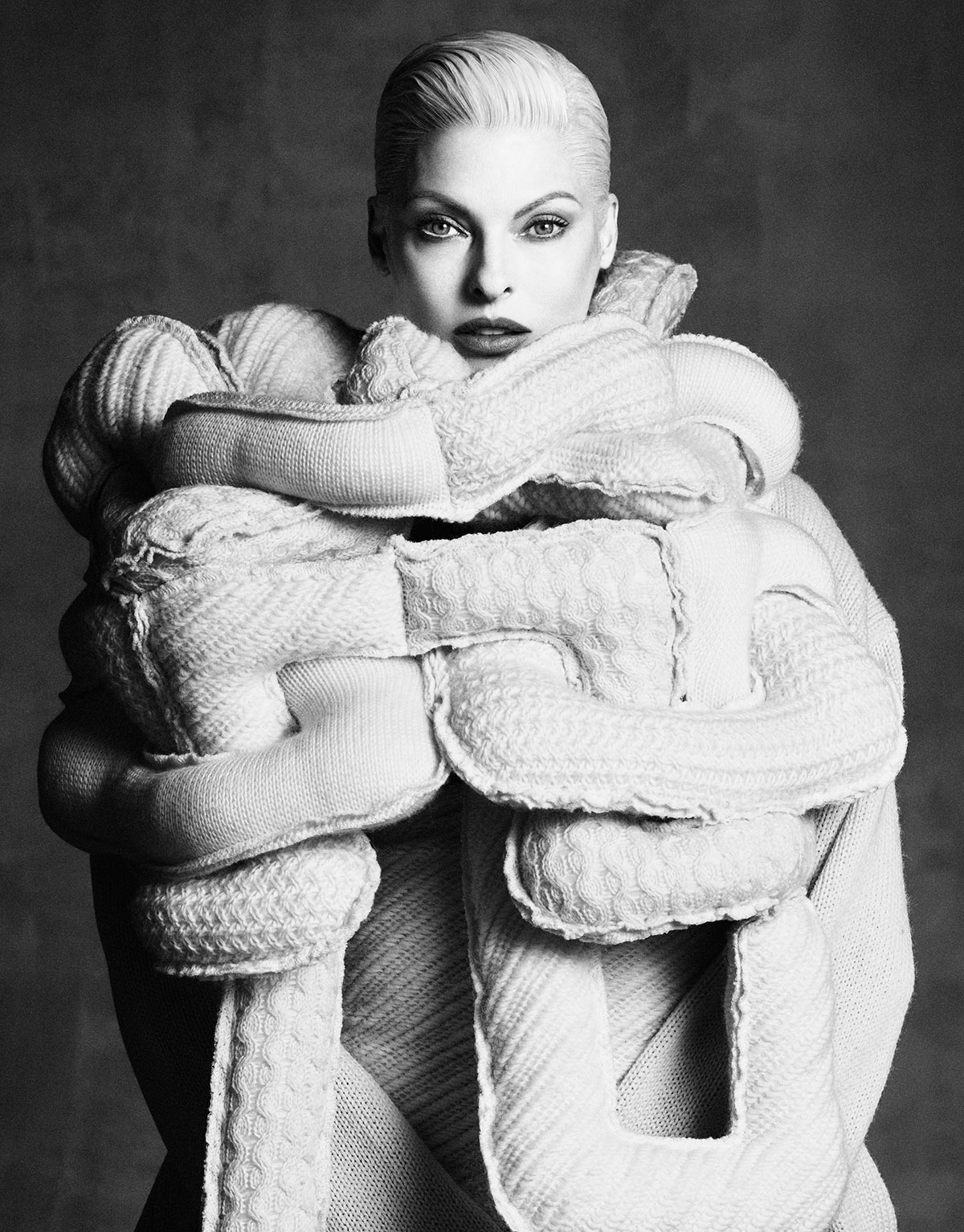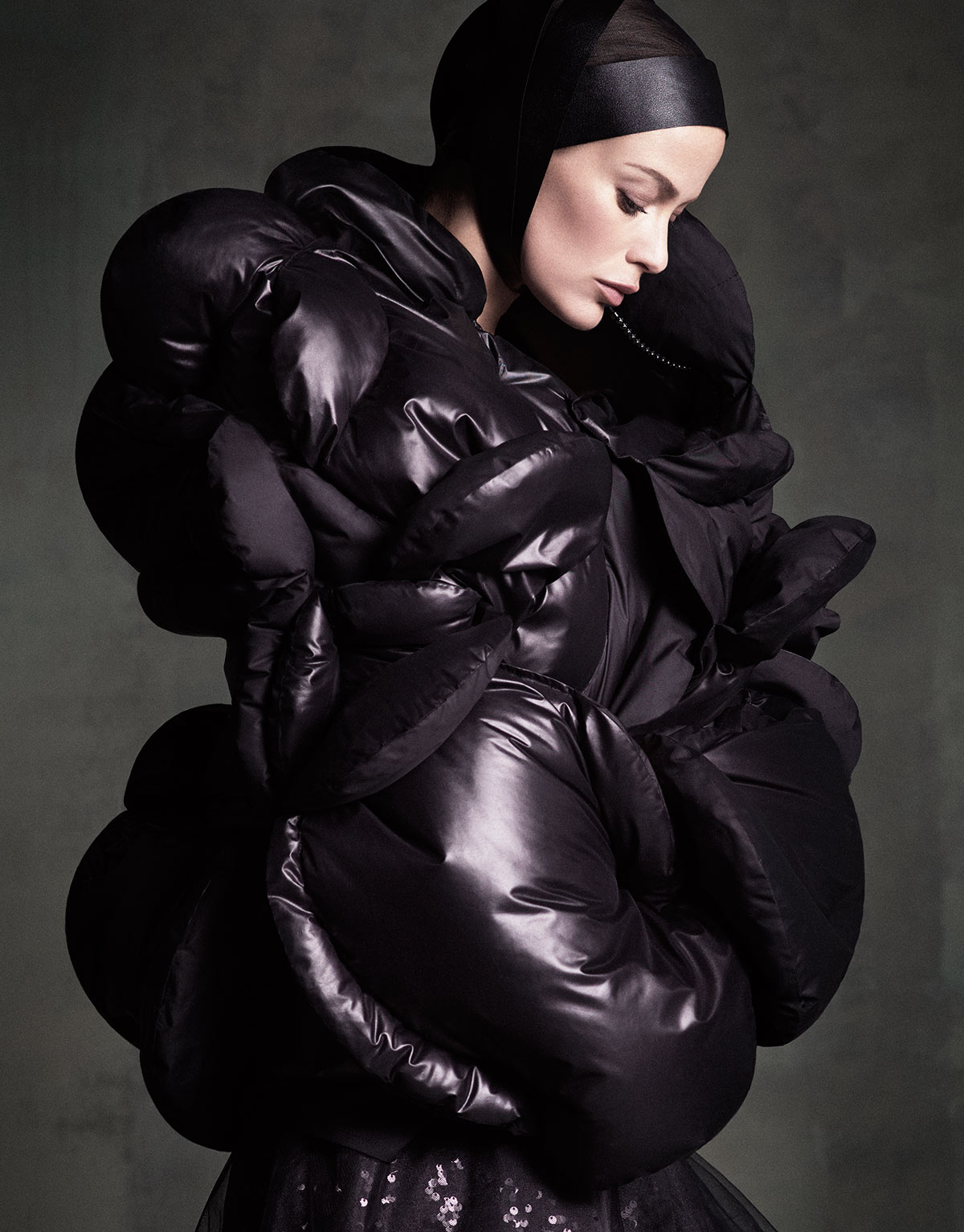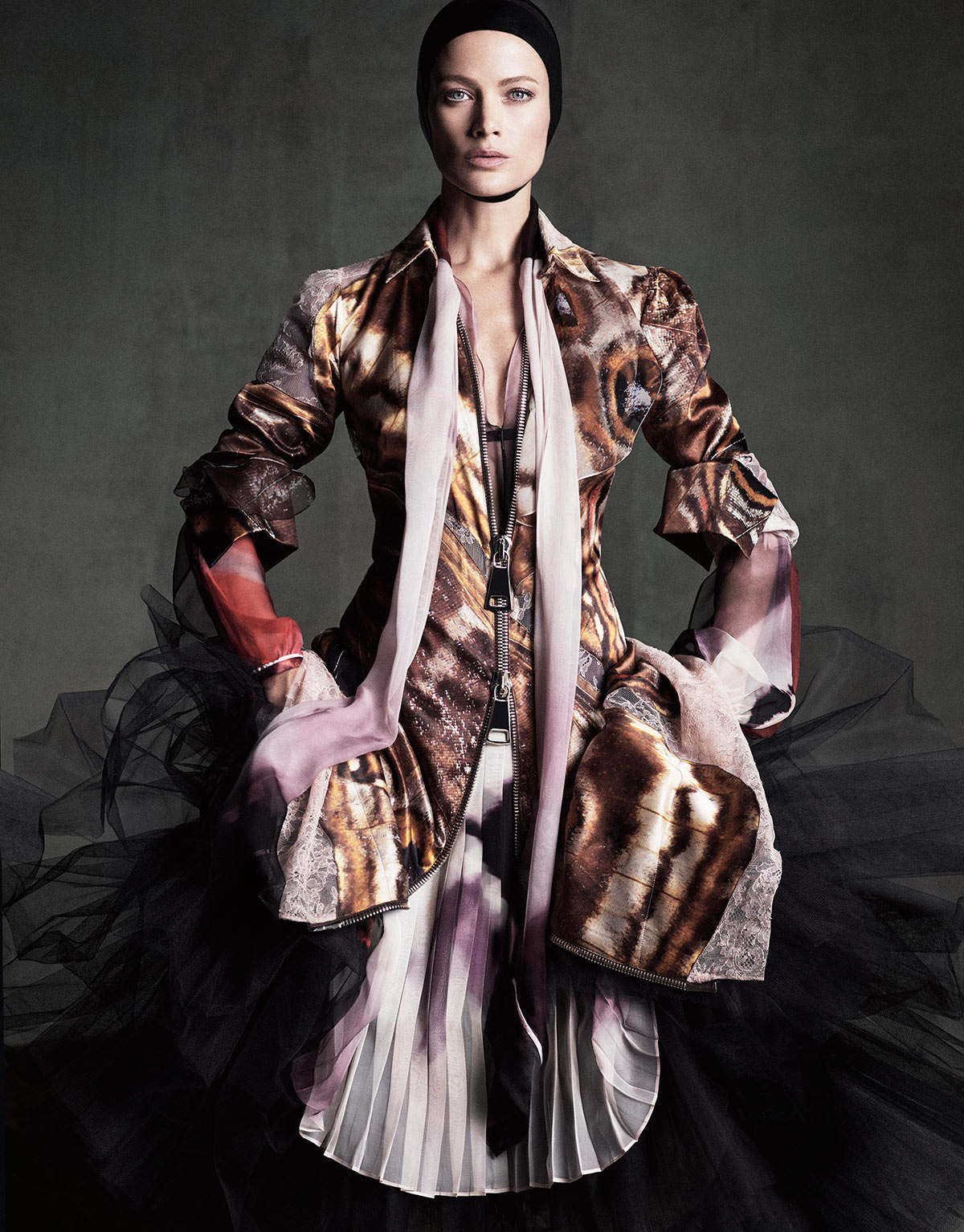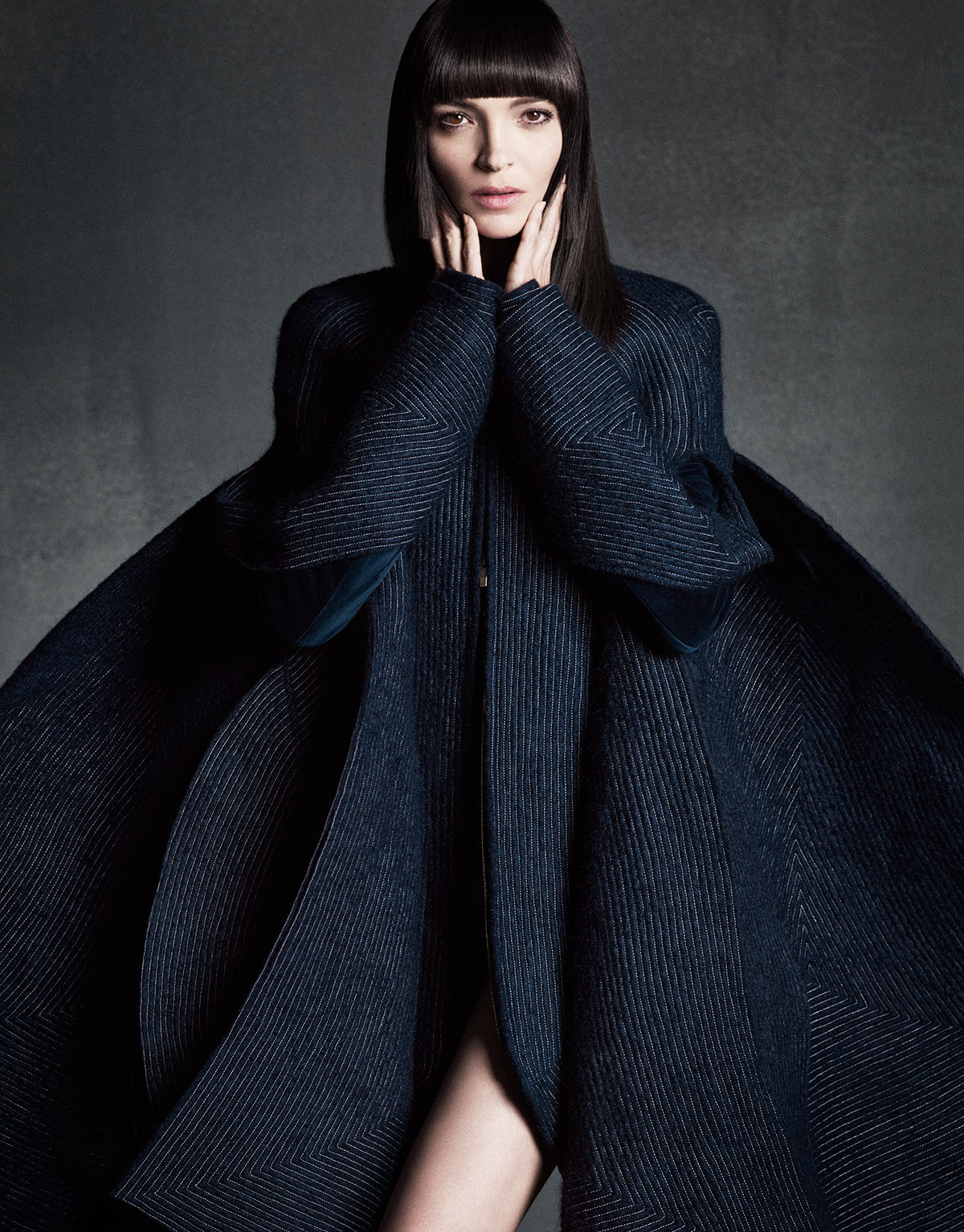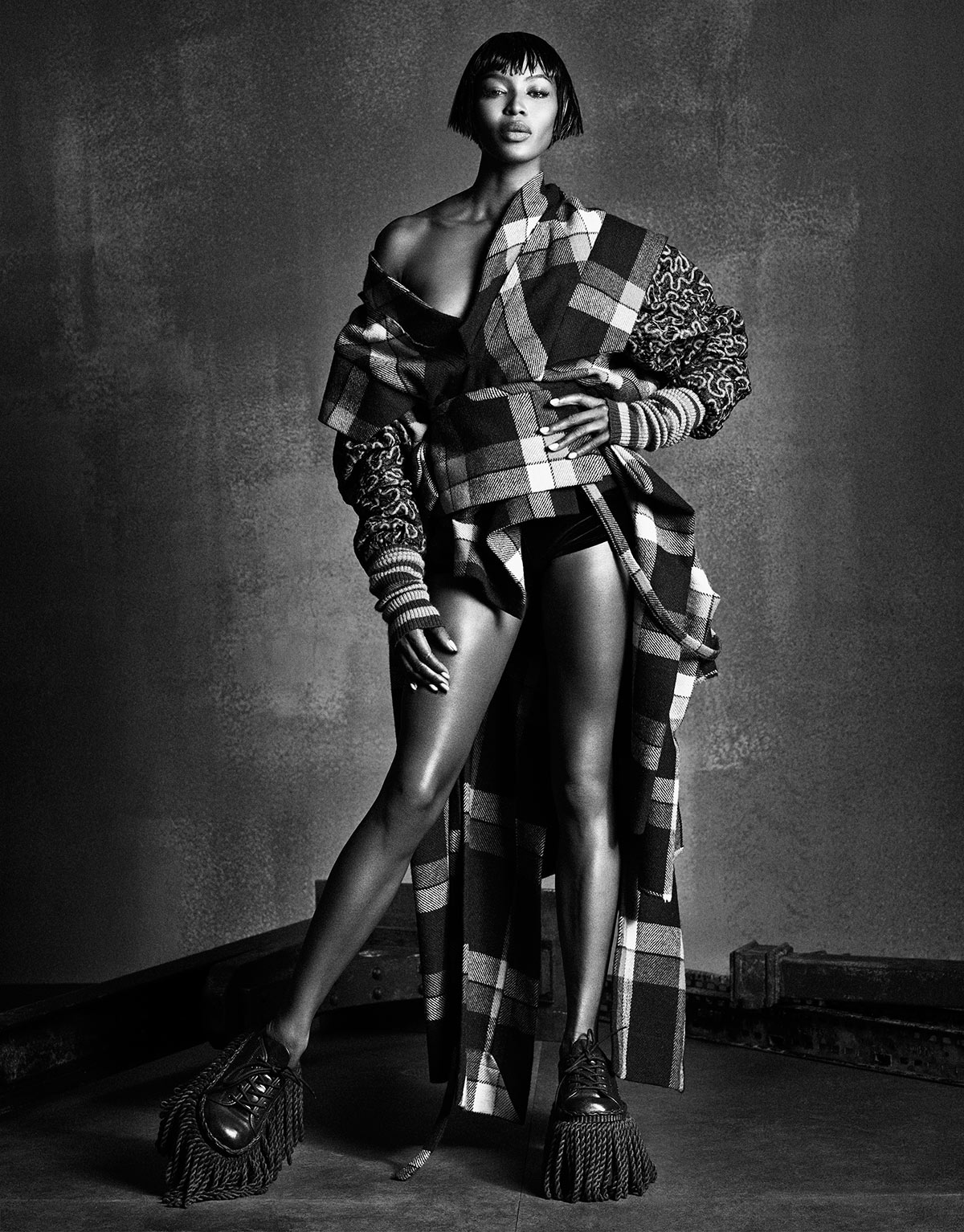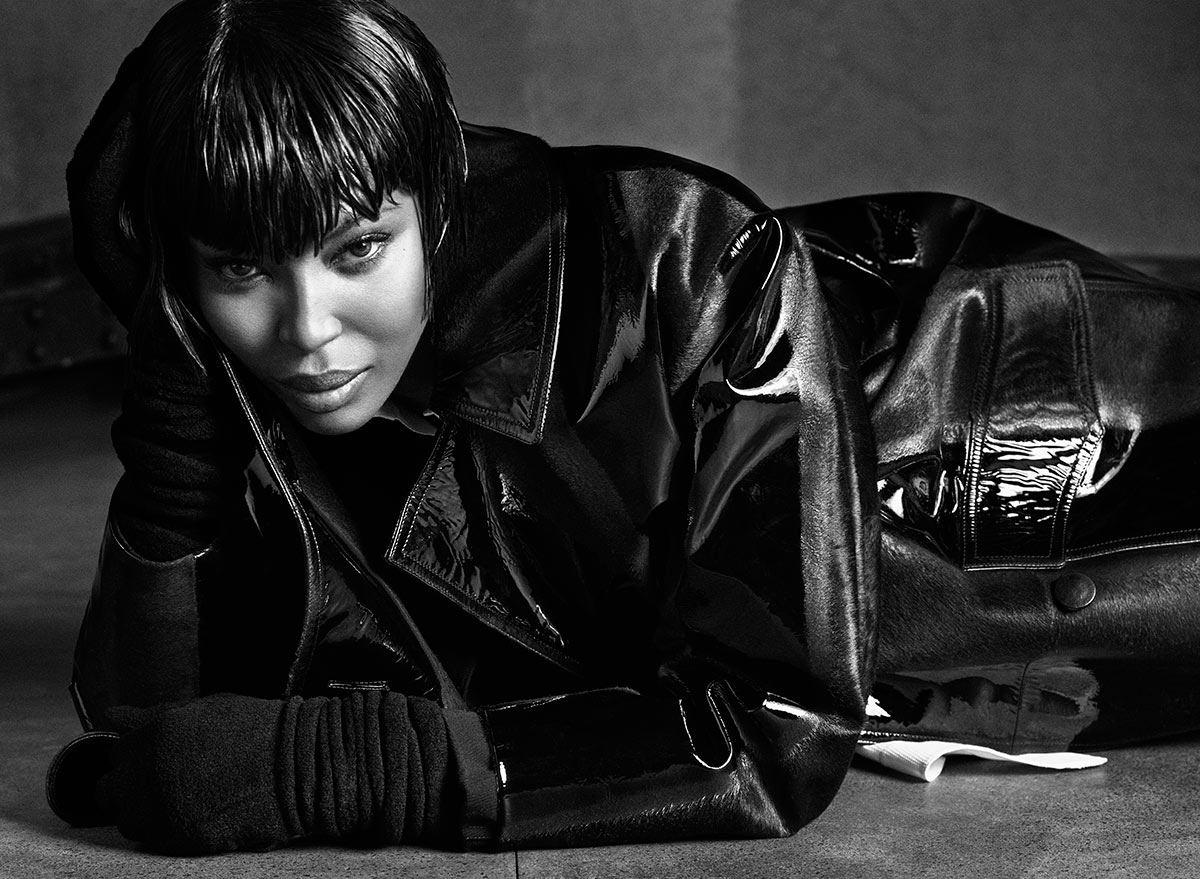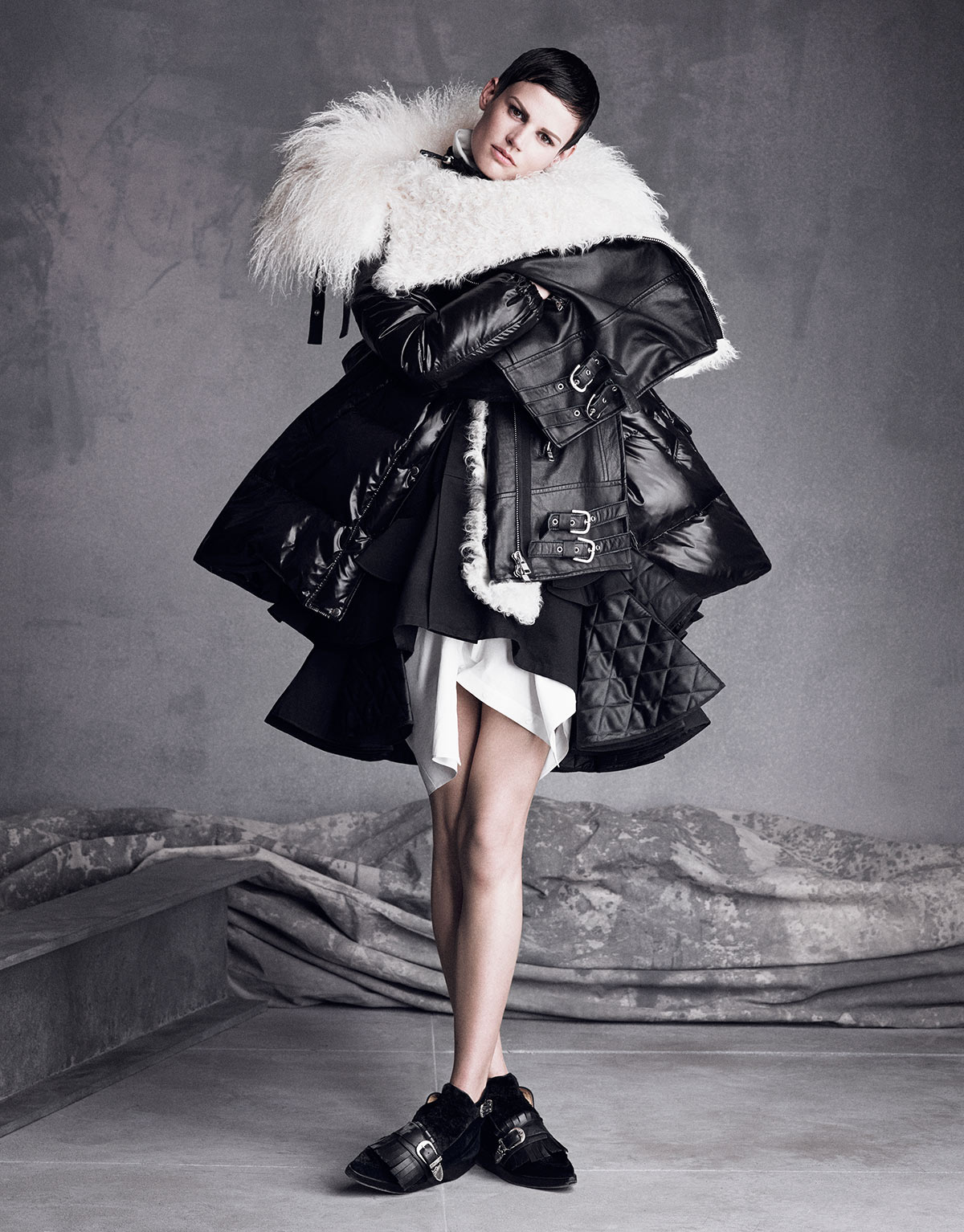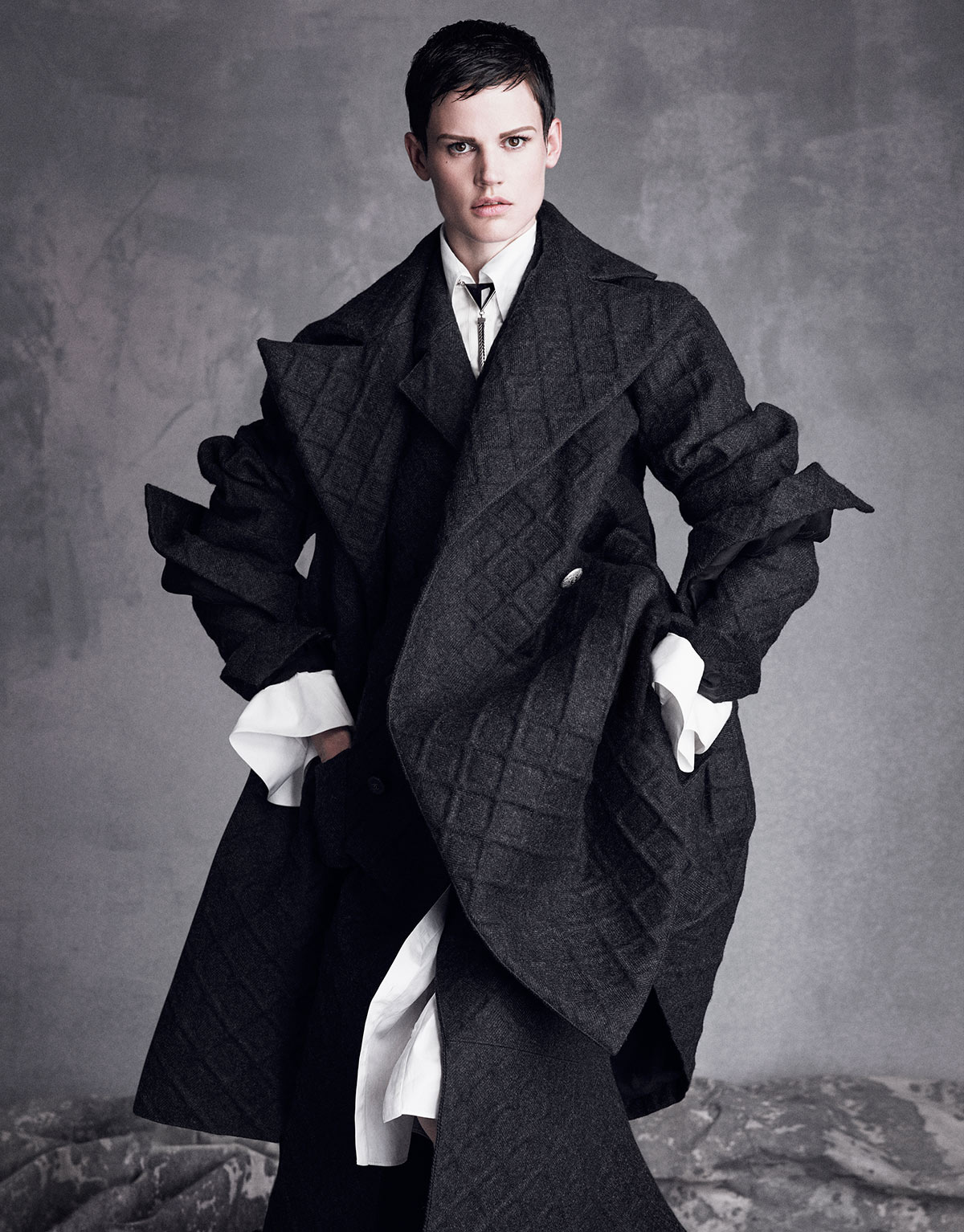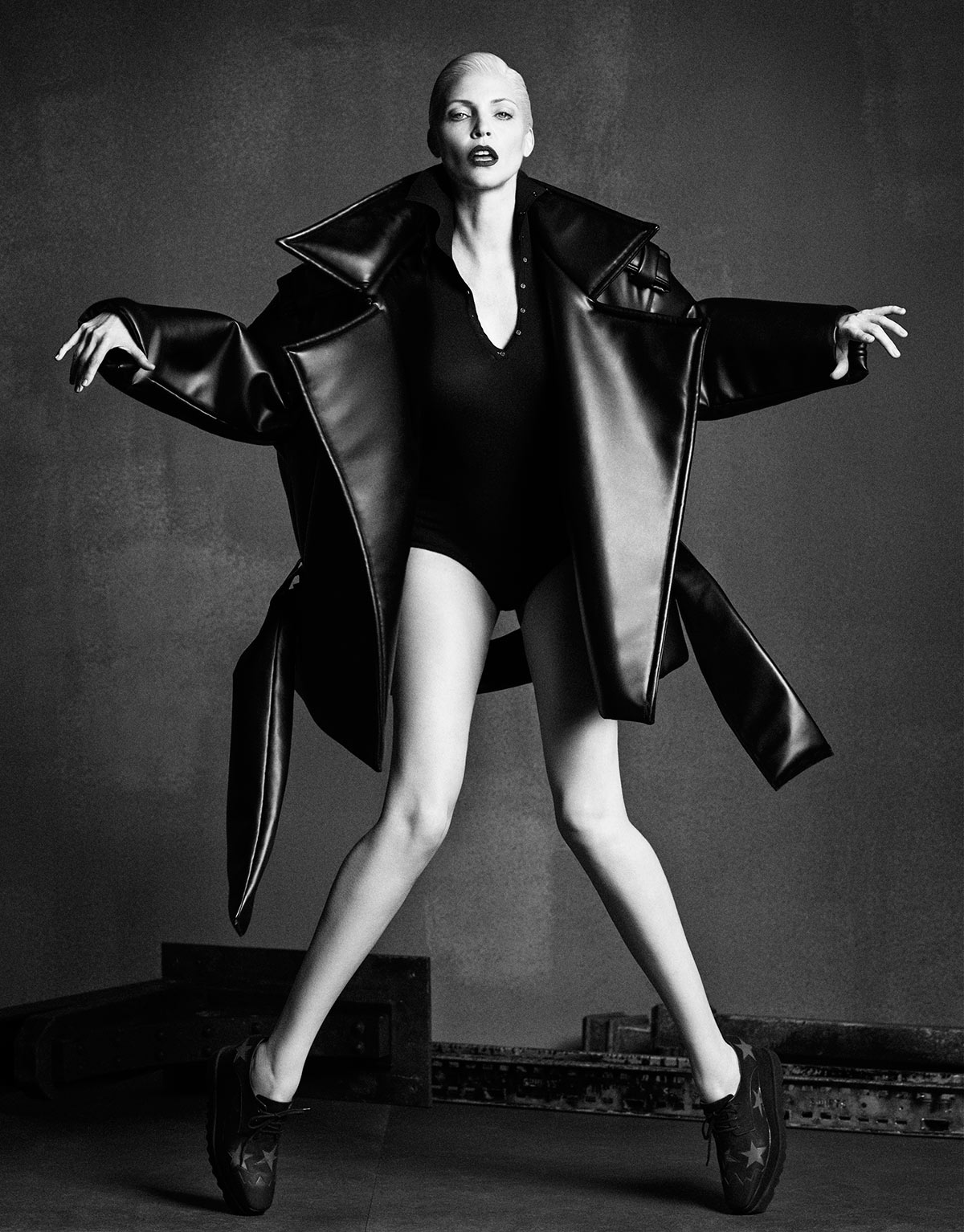 Nadja Auermann in Melitta Baumeister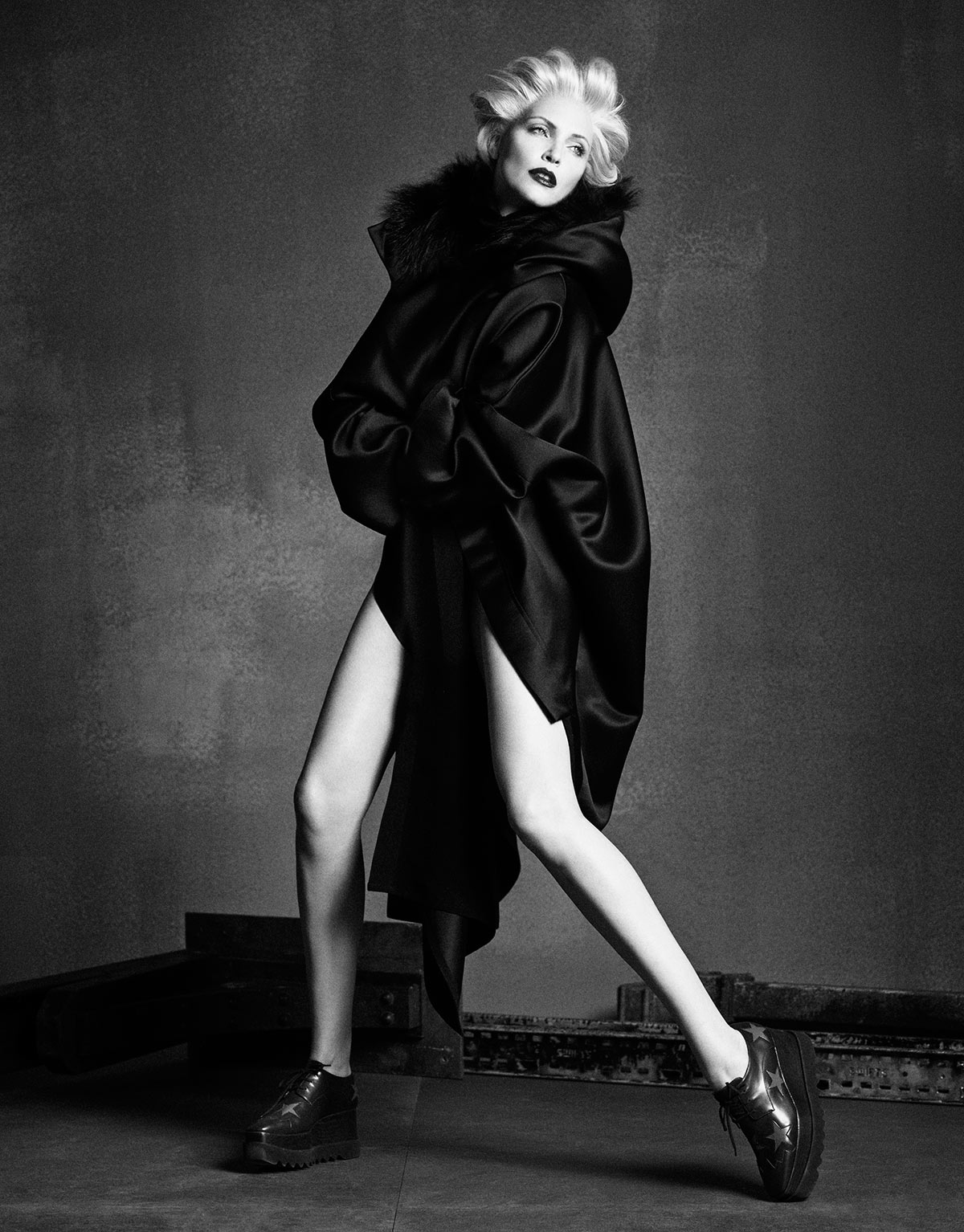 Nadja Auermann in The Row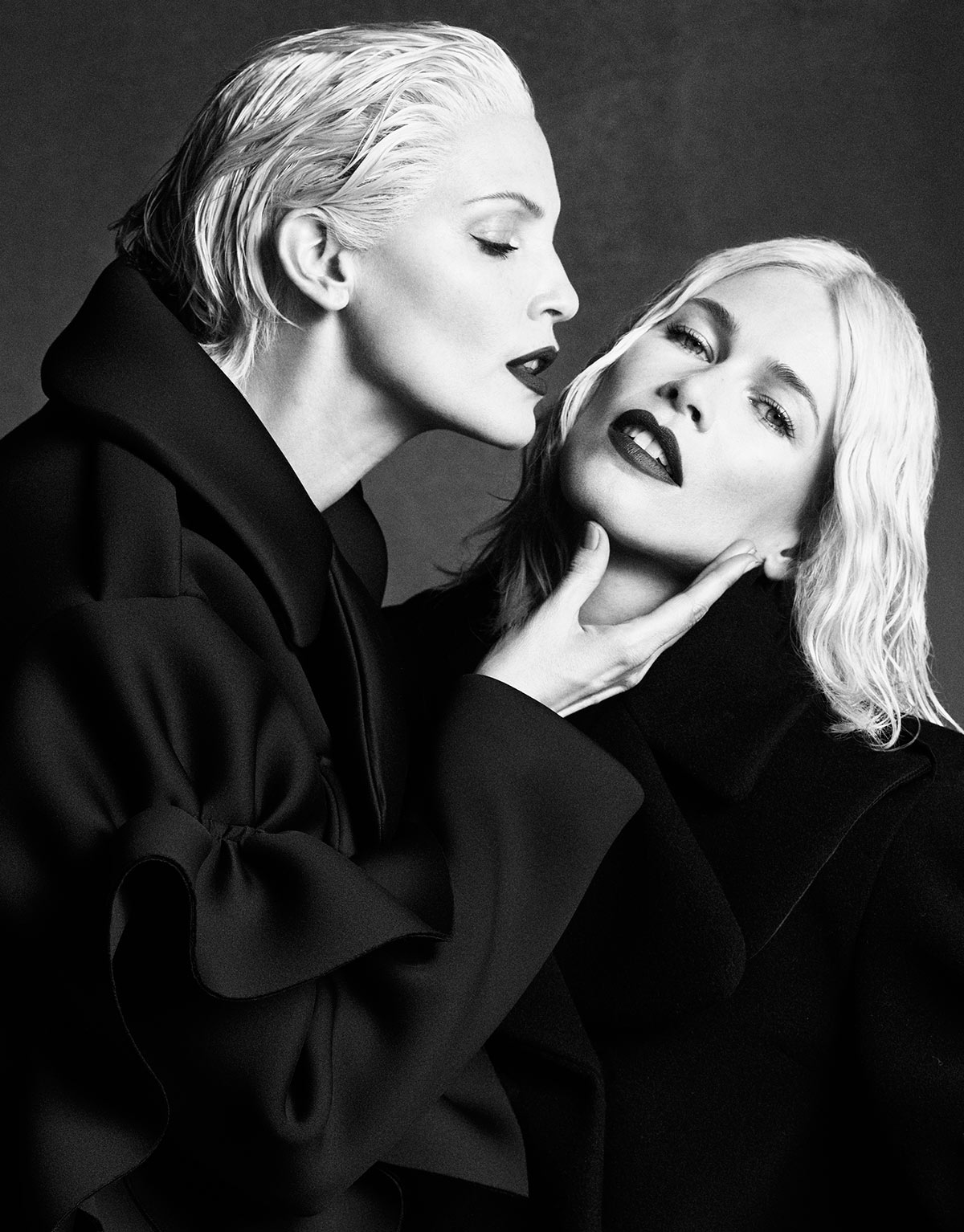 Nadja Auermann & Claudia Schiffer in Jacquemus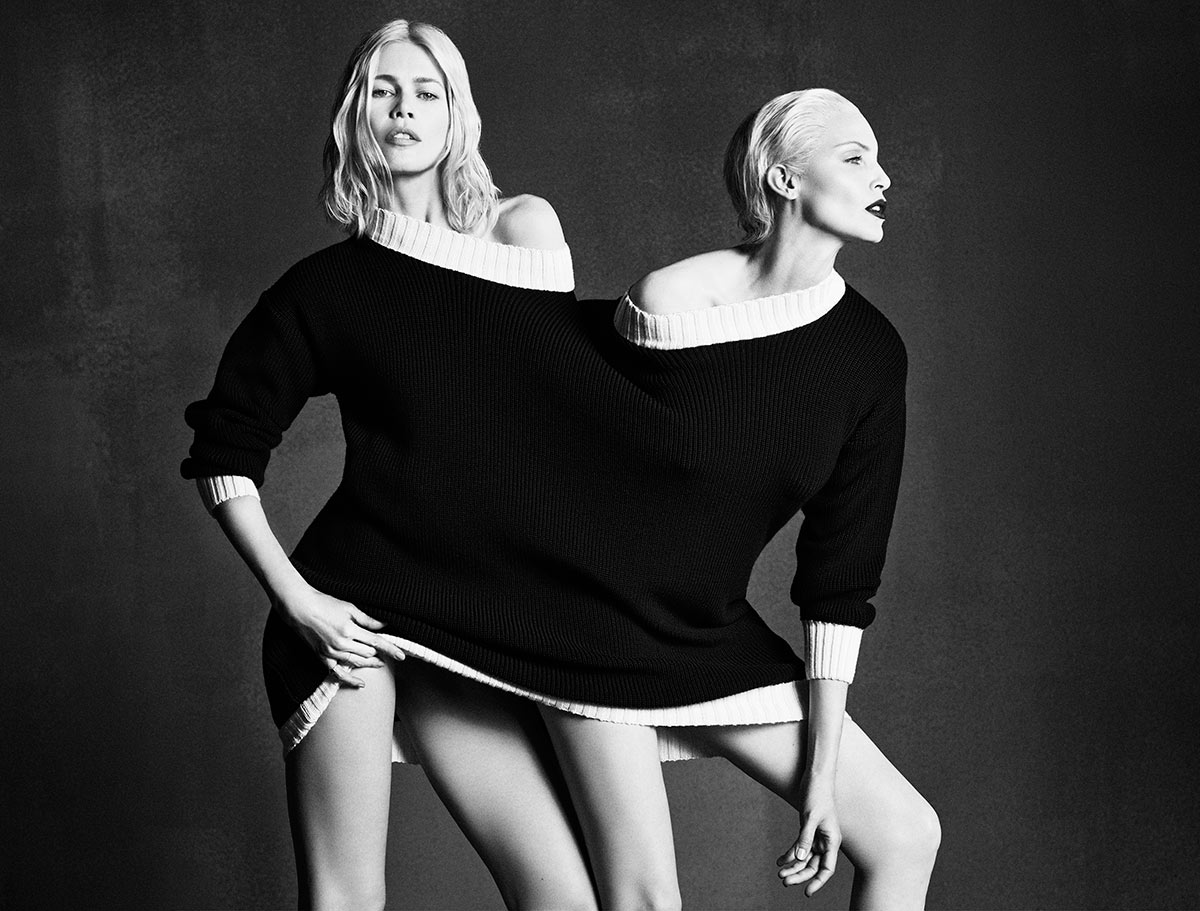 Nadja Auermann & Claudia Schiffer in Simone Rocha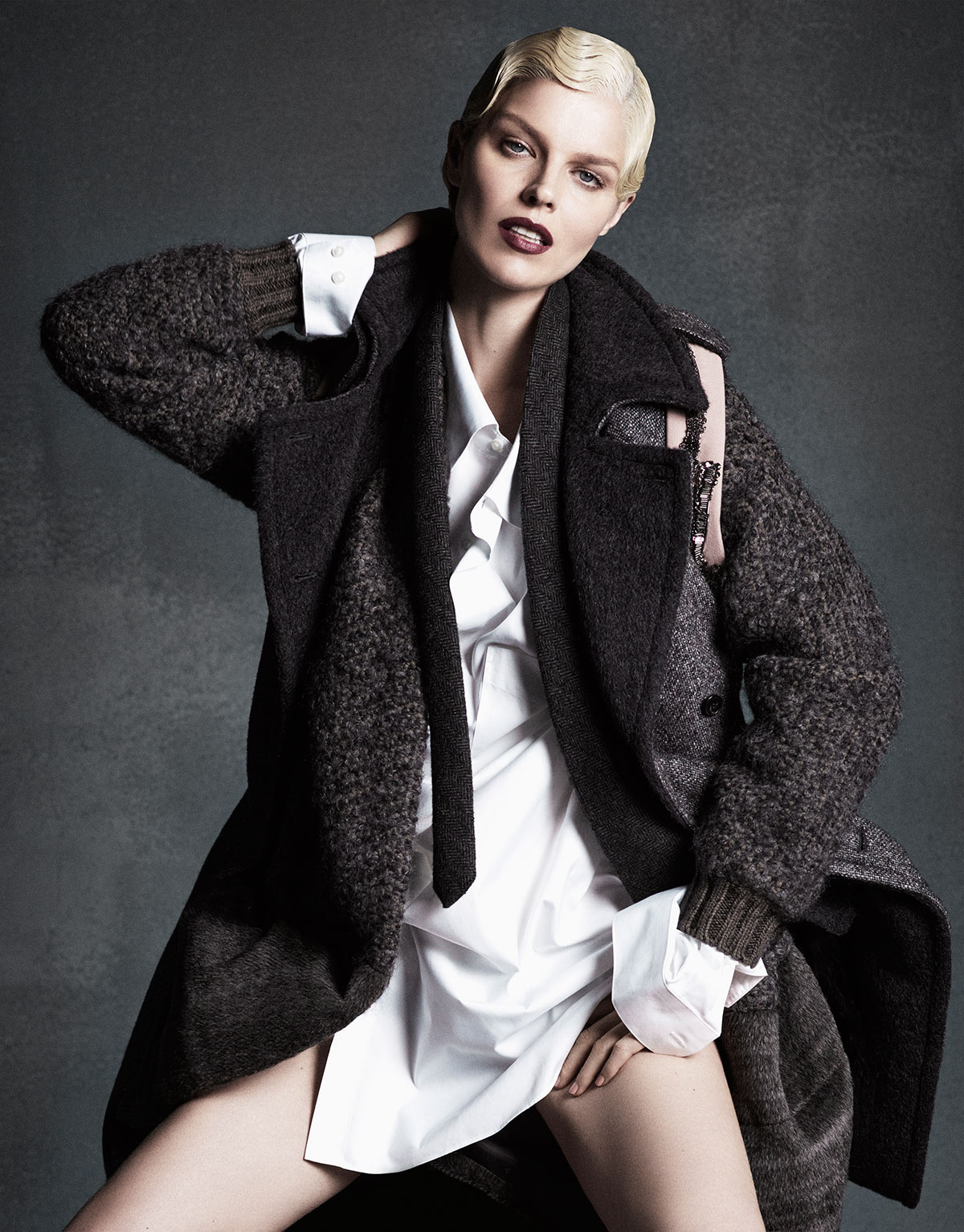 Eva Herzigova in Max Mara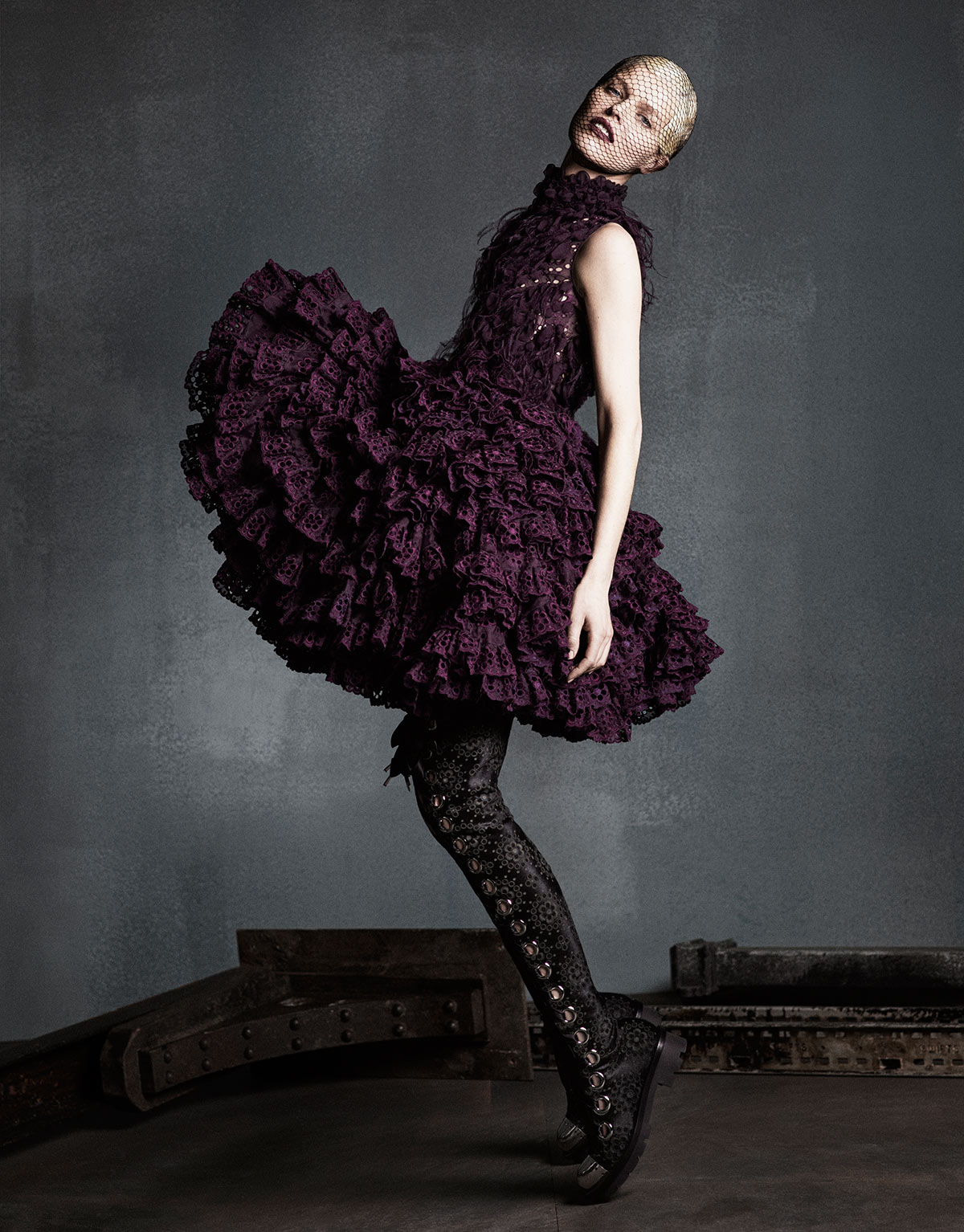 Eva Herzigova in Alexander McQueen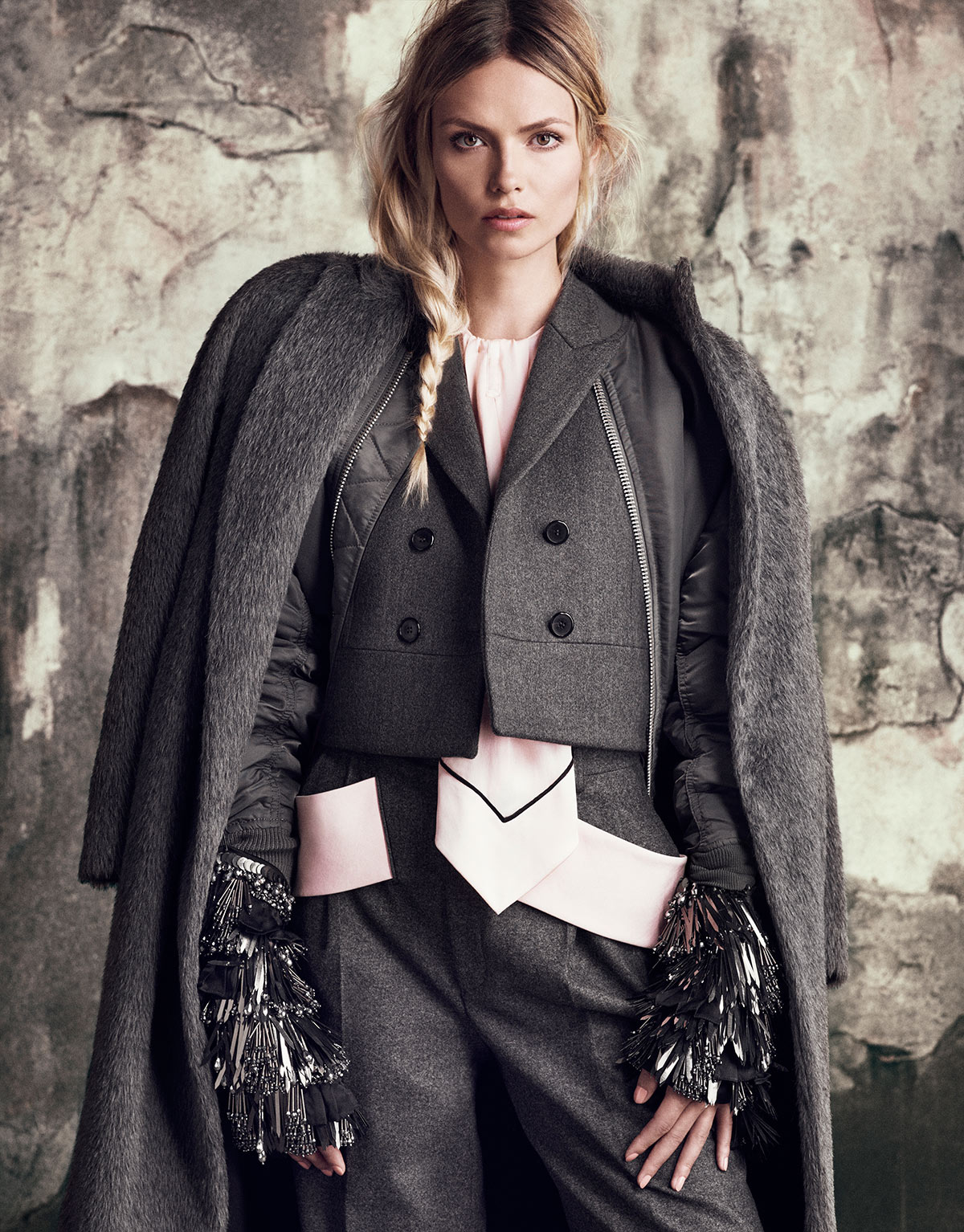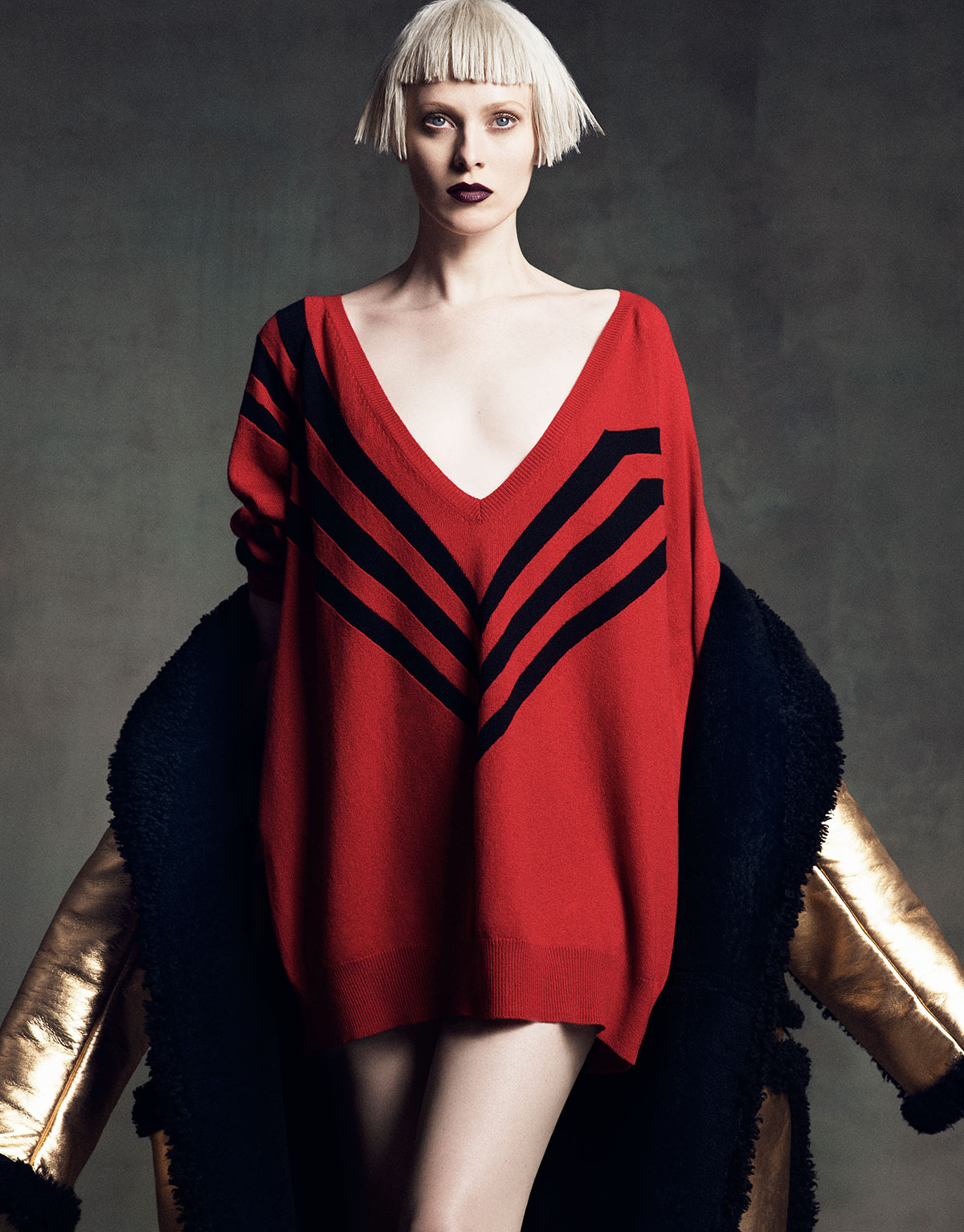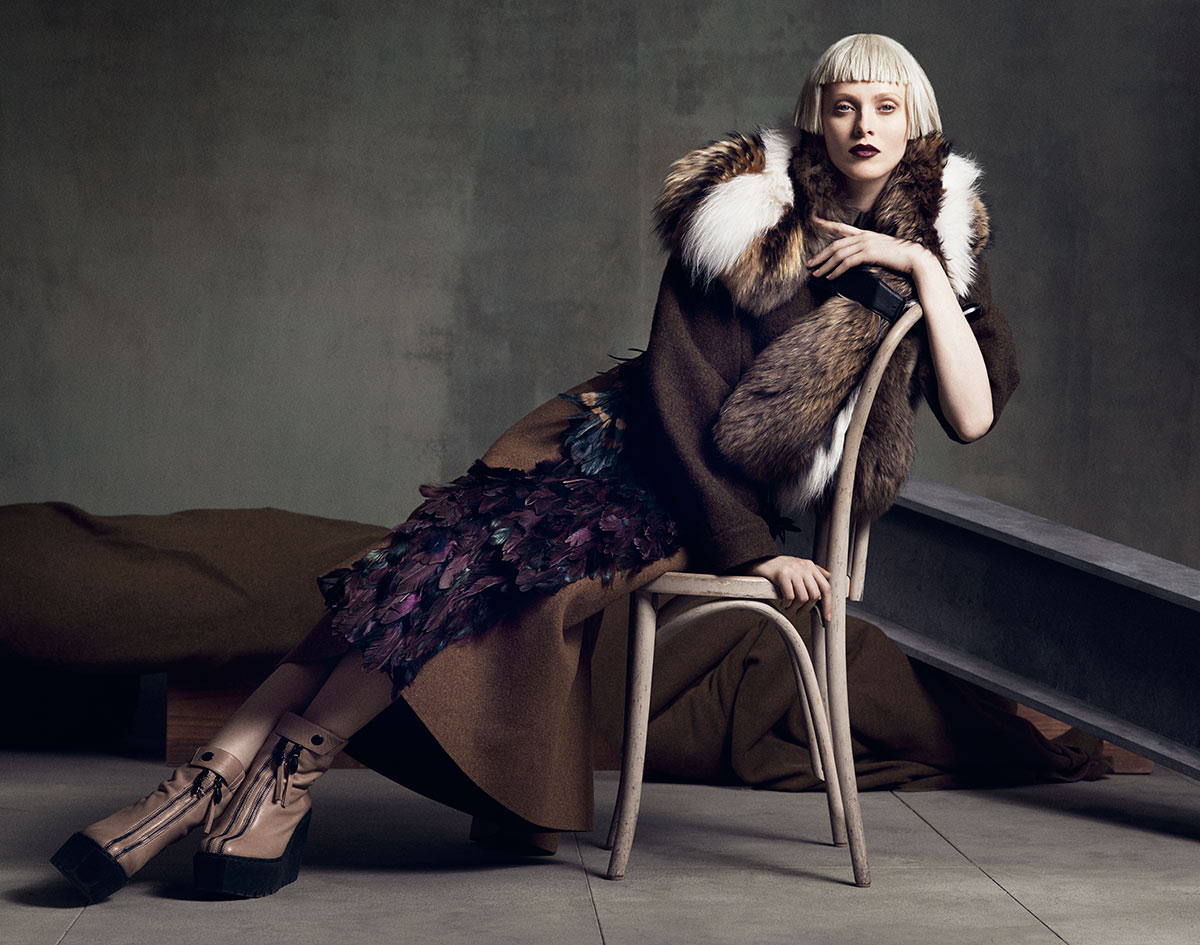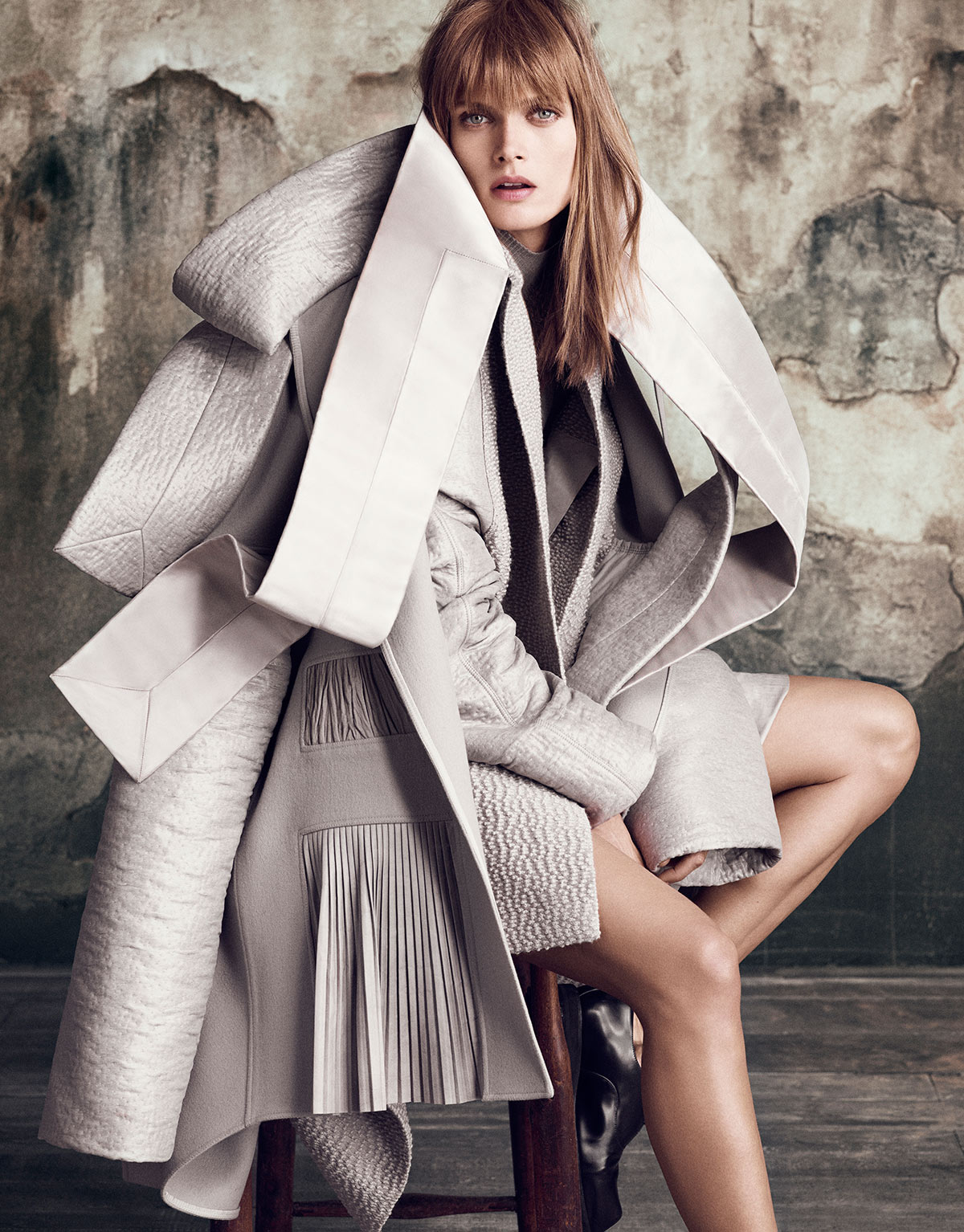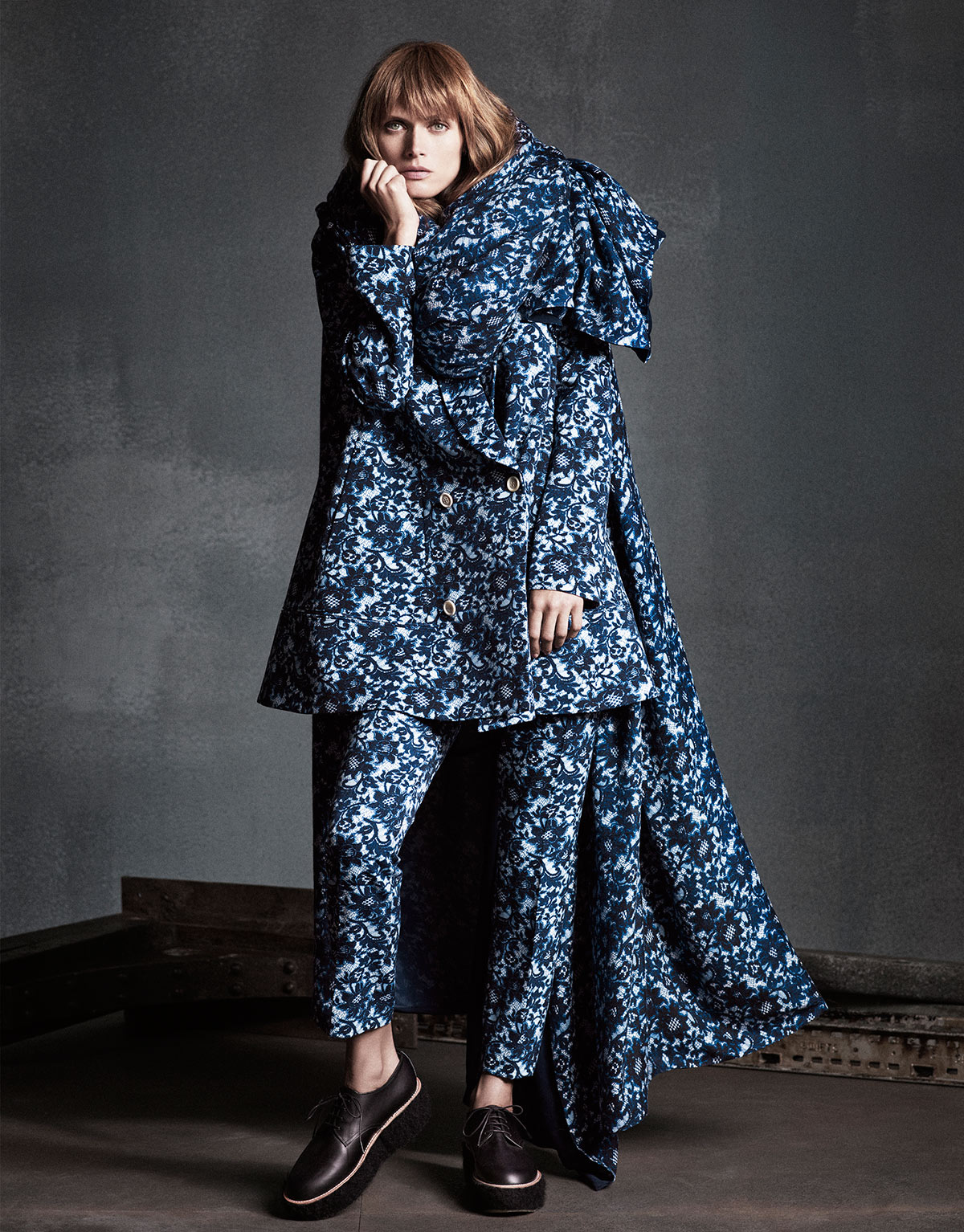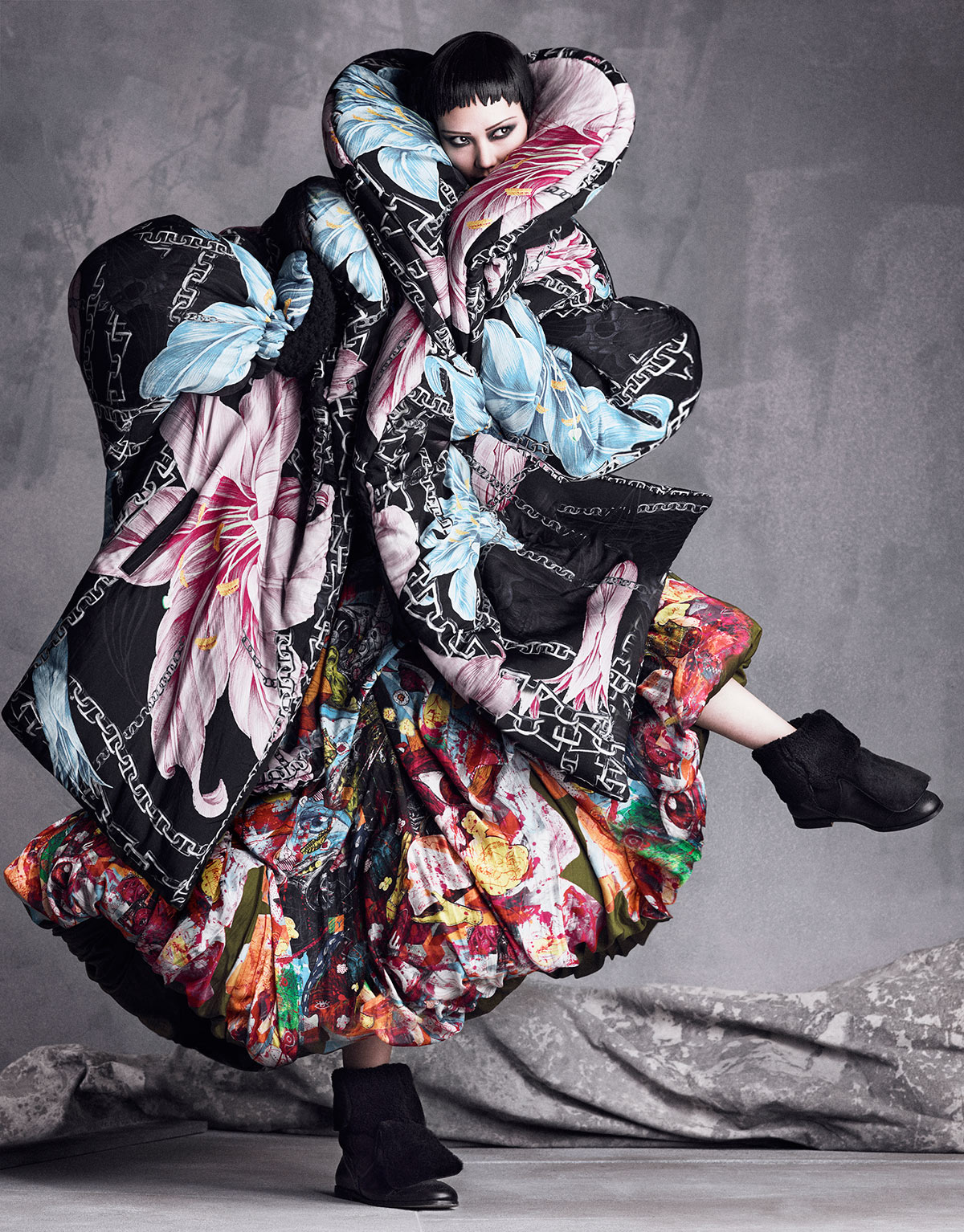 Tao Okamoto in Yohji Yamamoto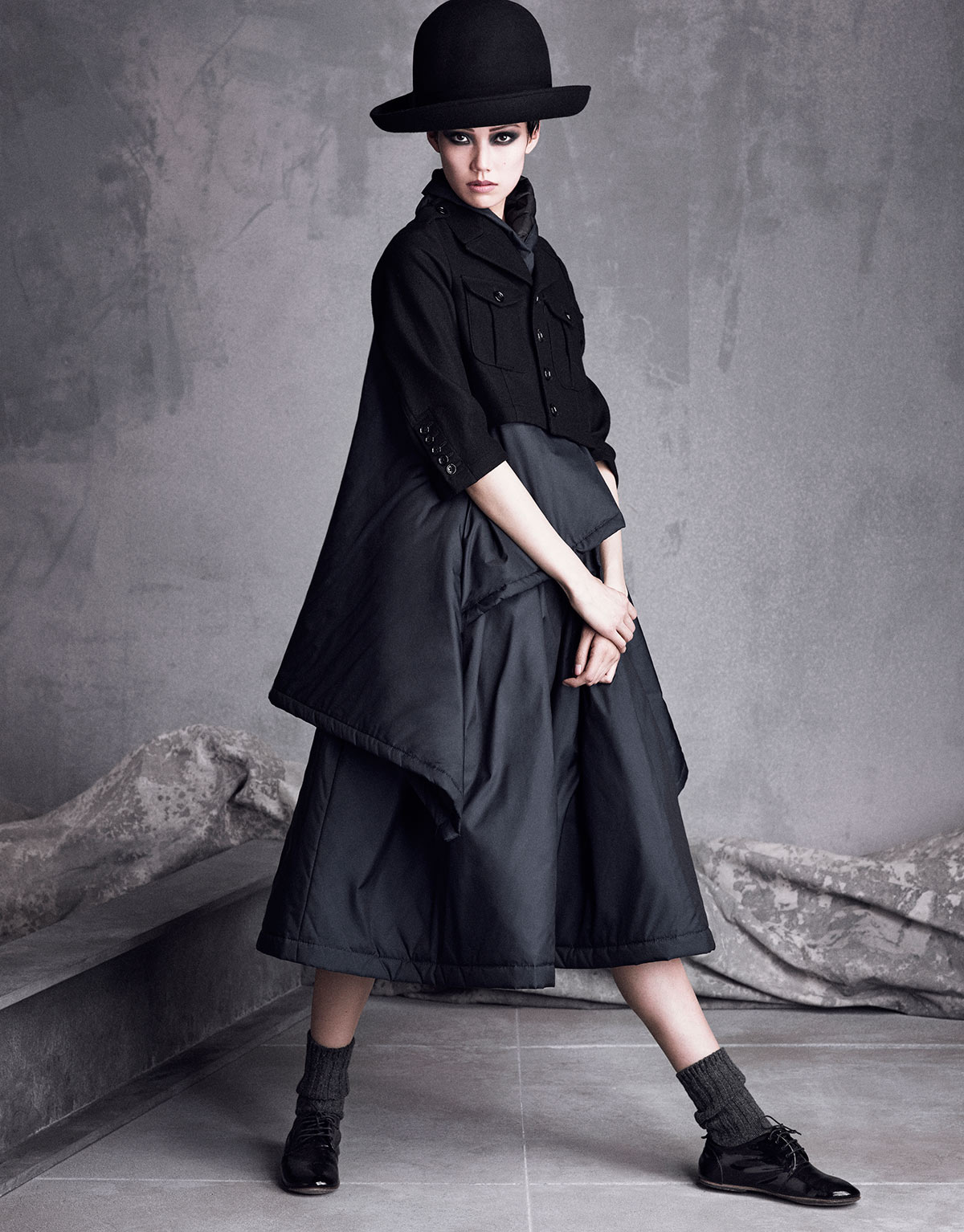 Tao Okamoto in Comme des Garçons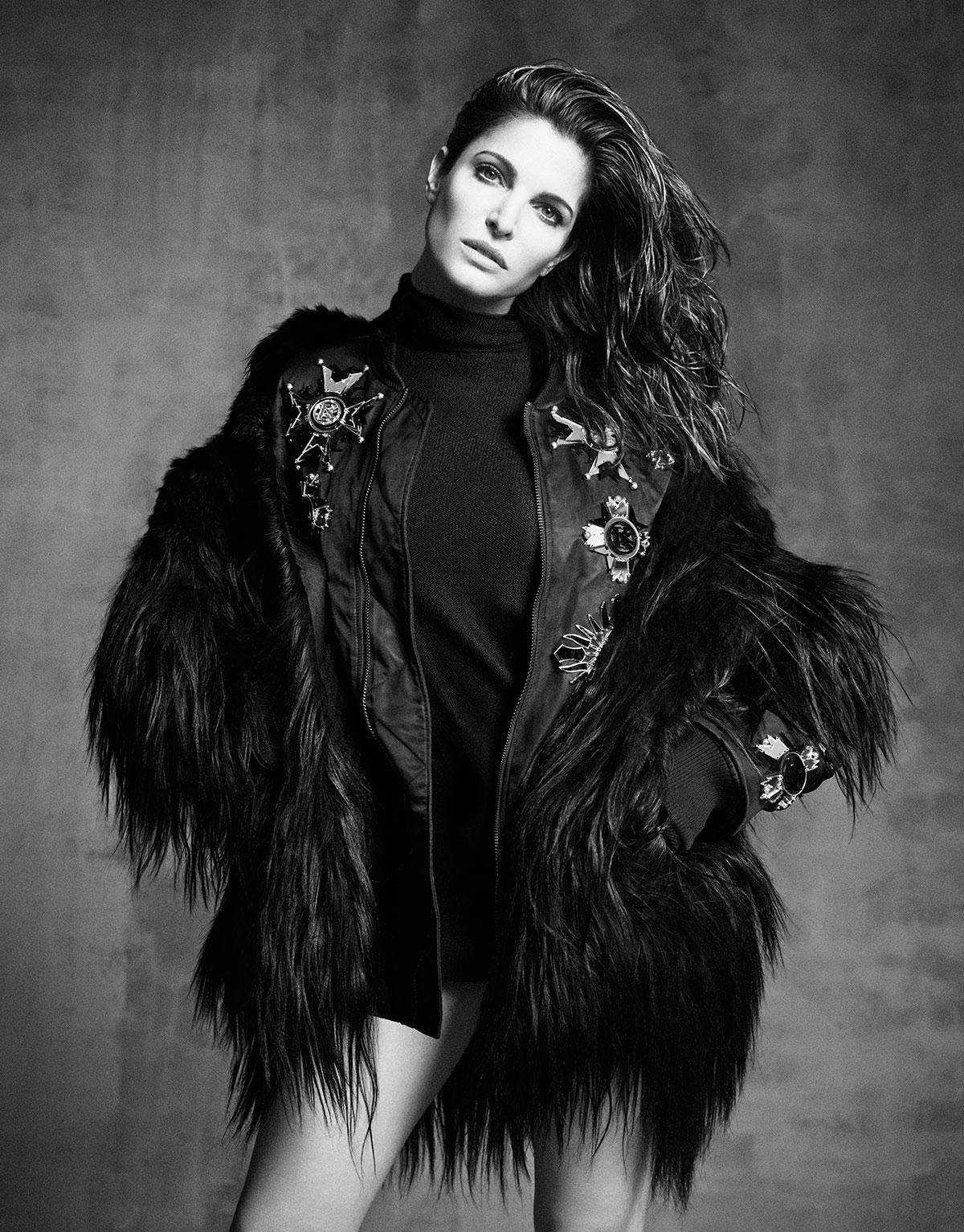 Stephanie Seymour in Giorgio Armani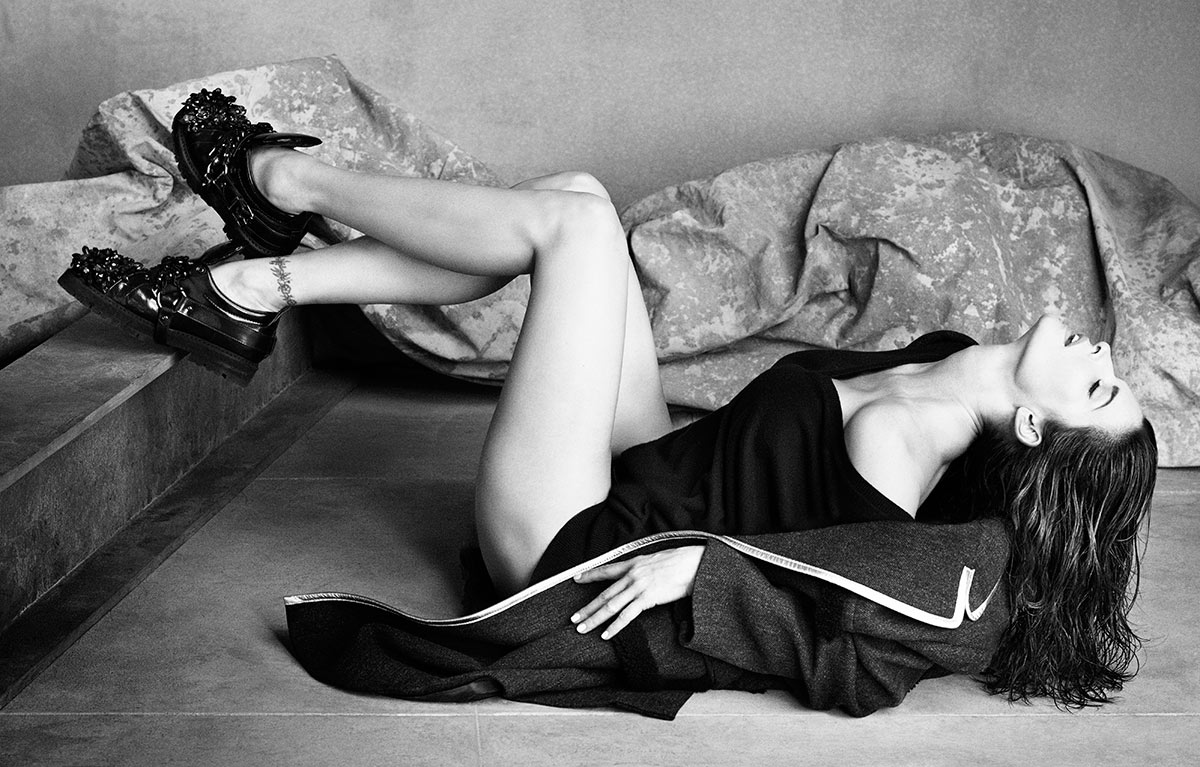 Stephanie Seymour in Stella McCartney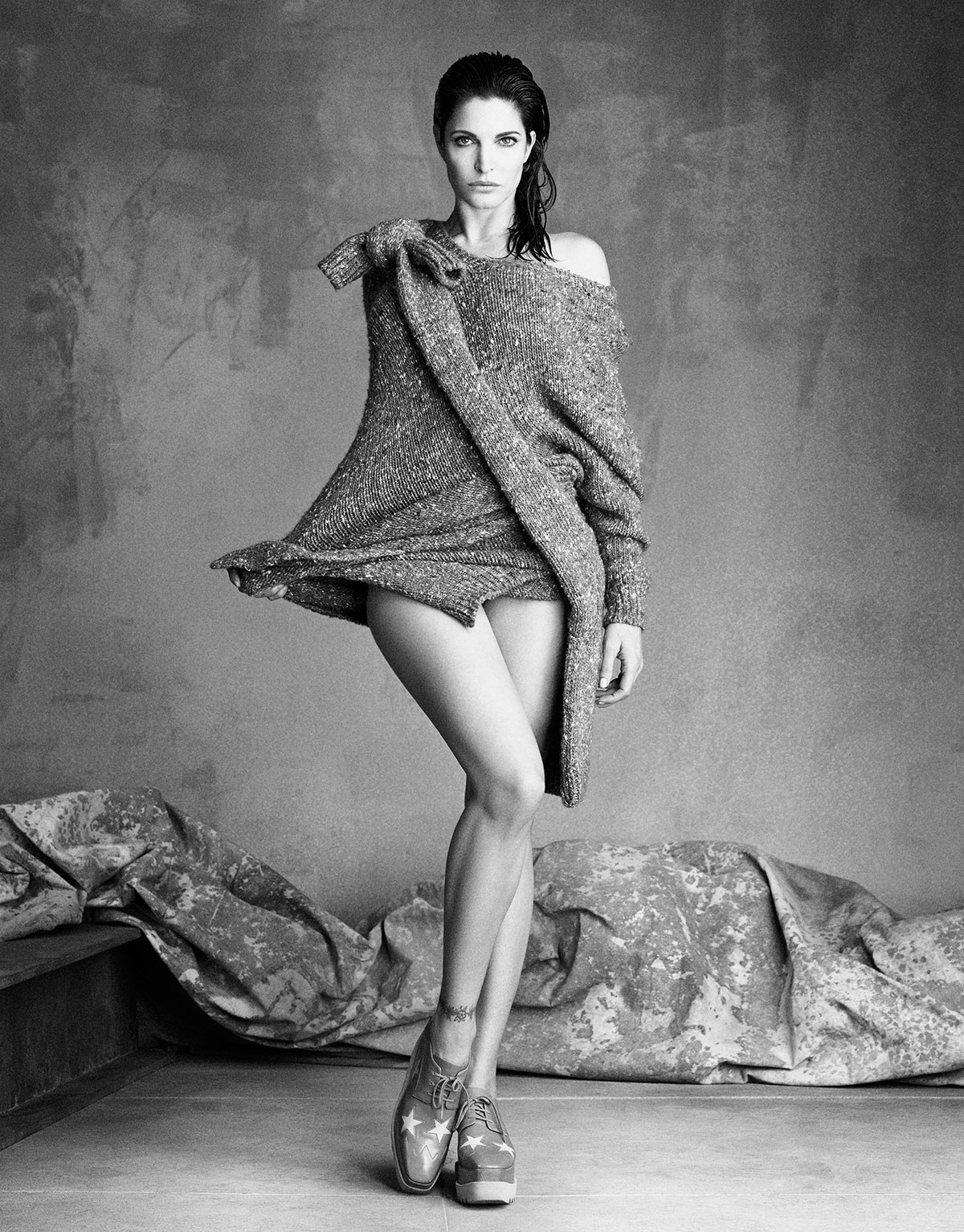 Stephanie Seymour in Prada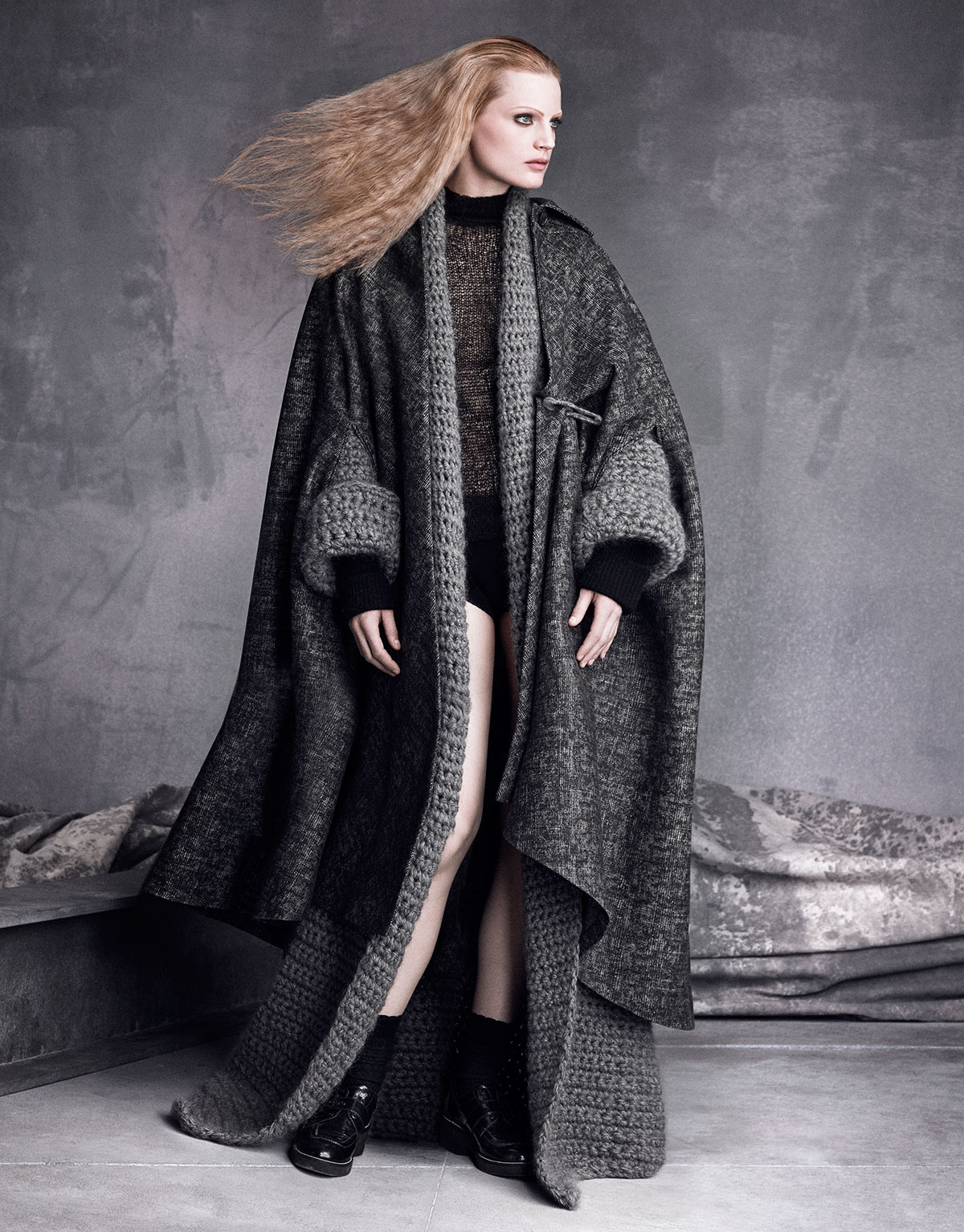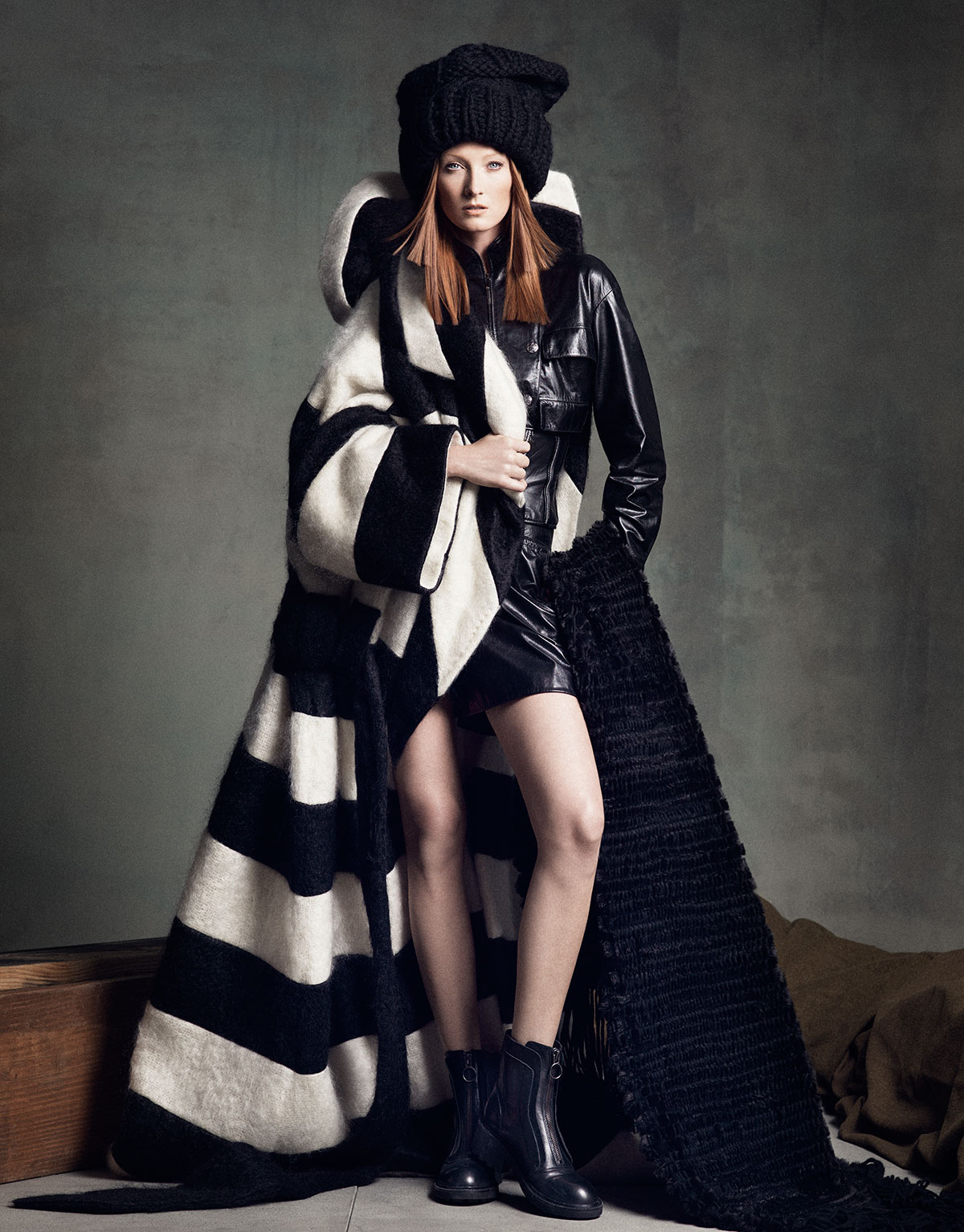 Maggie Rizer in Chanel & Houghton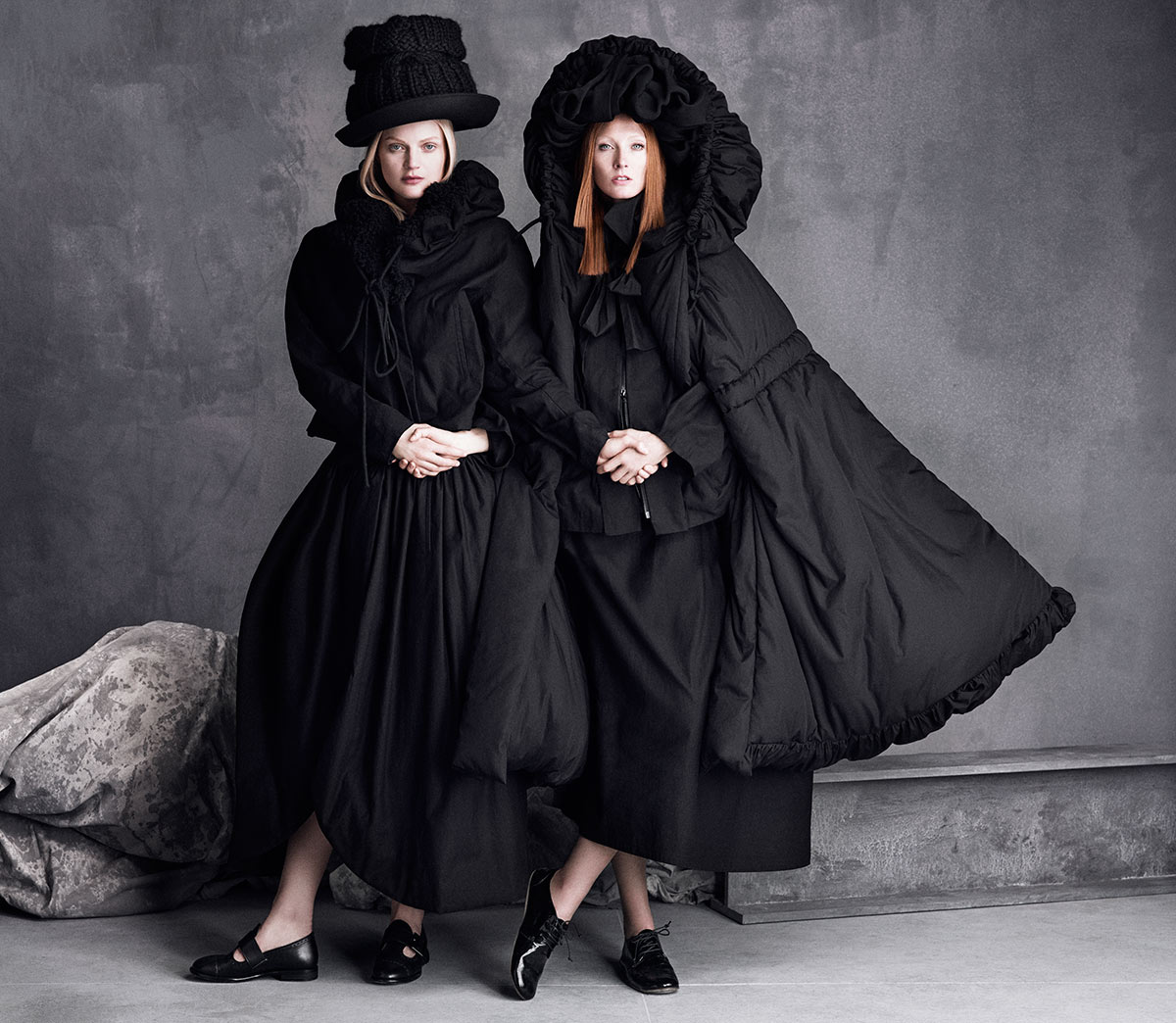 ---
In their "Perfect Icons" cover story for Vogue Japan's September 2014 issue, Luigi Murenu and Iango Henzi present a coterie of supermodels posing in a varied array of labels.  But for the accompanying editorial "Tales of Magic and Innocence", the photographer duo narrow their focus to just one model and just one designer: Julia Nobis and Alexander McQueen's Sarah Burton.
Alexander McQueen creates fantastic visions of what fashion can be, and this story is an exquisite evocation of the regal, otherworldly beauty that the house epitomizes.  At the same time, however, Luigi and Iango never lose sight of the painstaking workmanship this dream is built on.  Here, the garments' intricate embellishments take center stage, and Luigi and Iango closely capture the rich details crafted by the McQueen atelier.   In doing so, they weave their own spell, paying tribute to both the fantasy of fashion and the labor that makes it possible.
Magical indeed.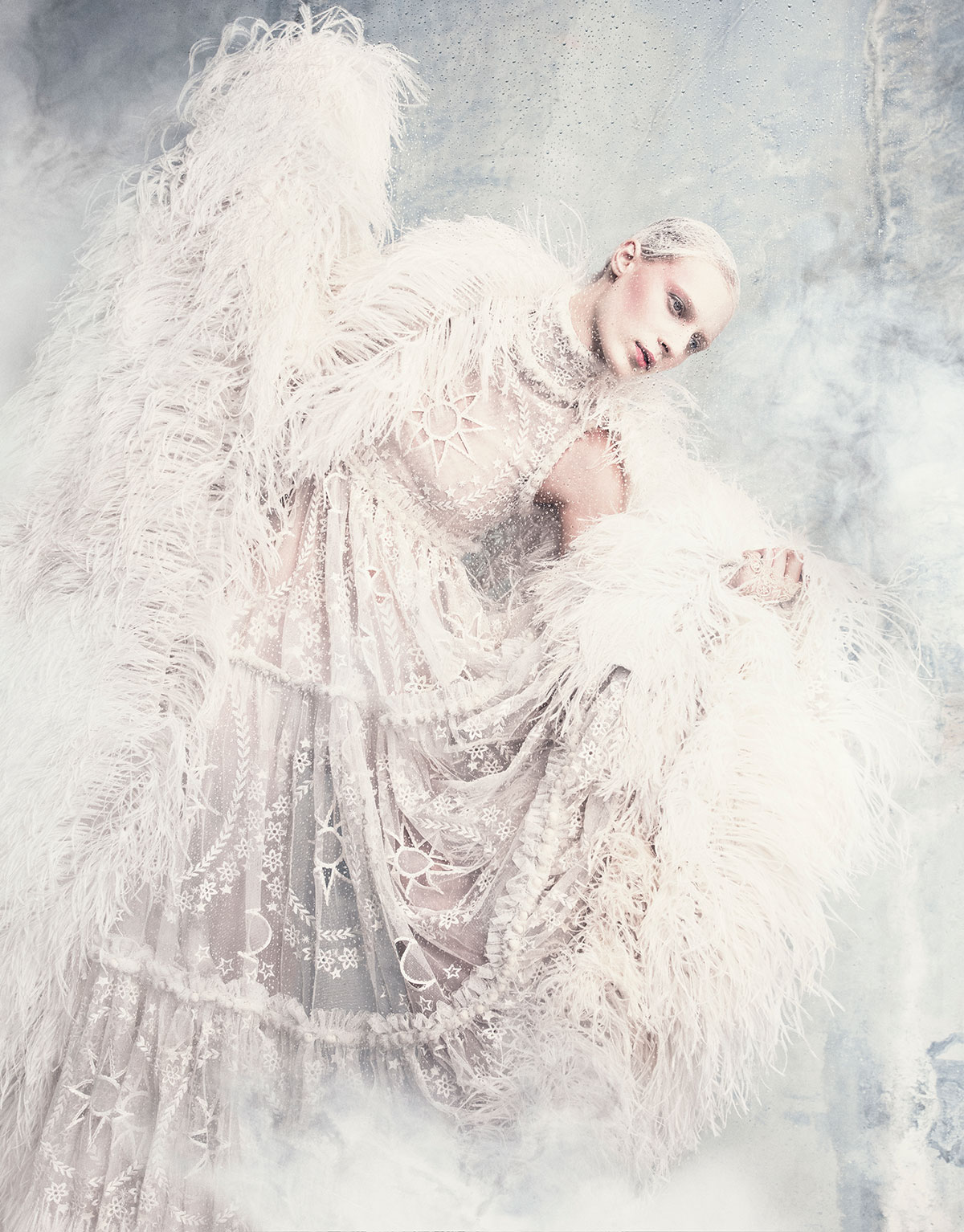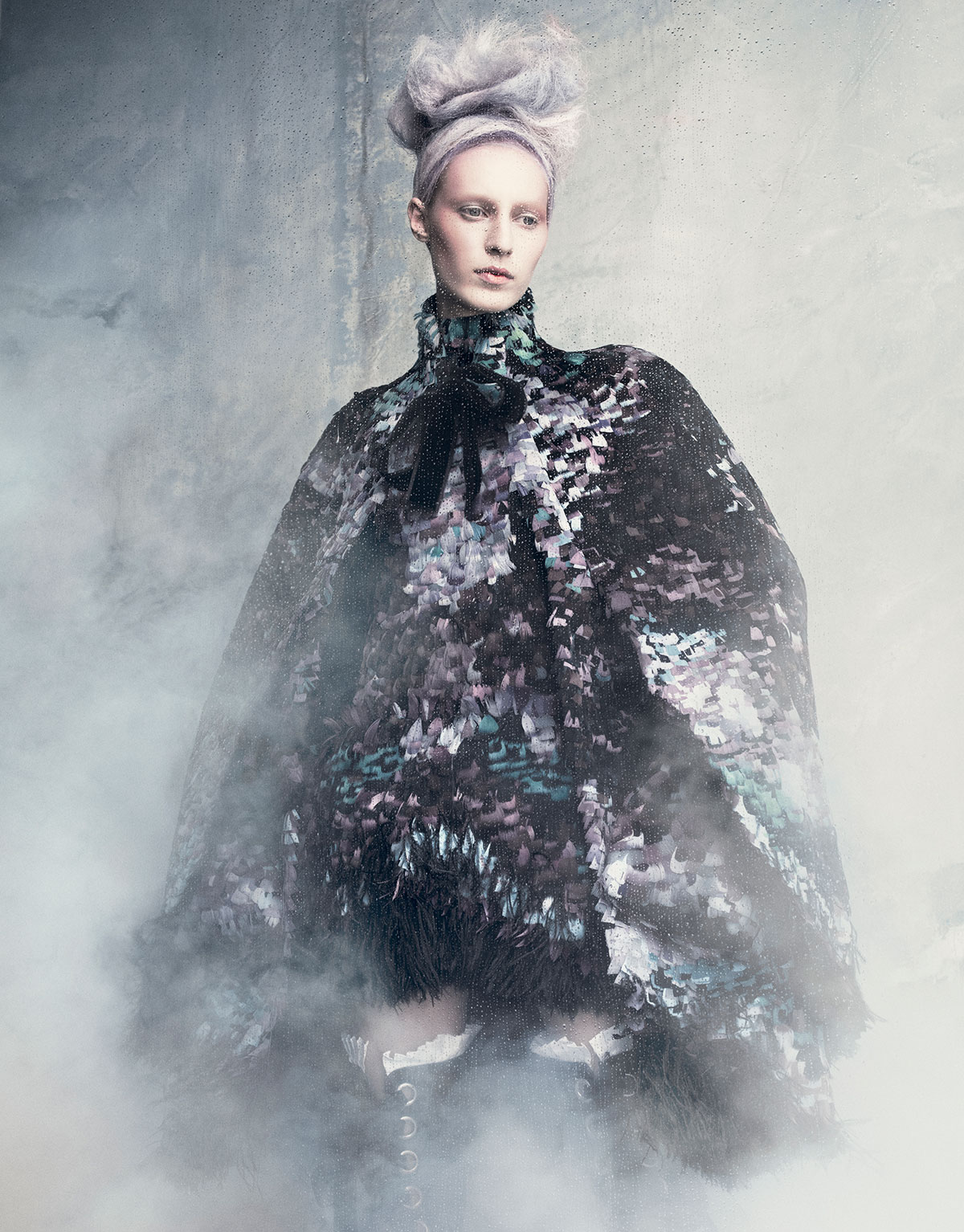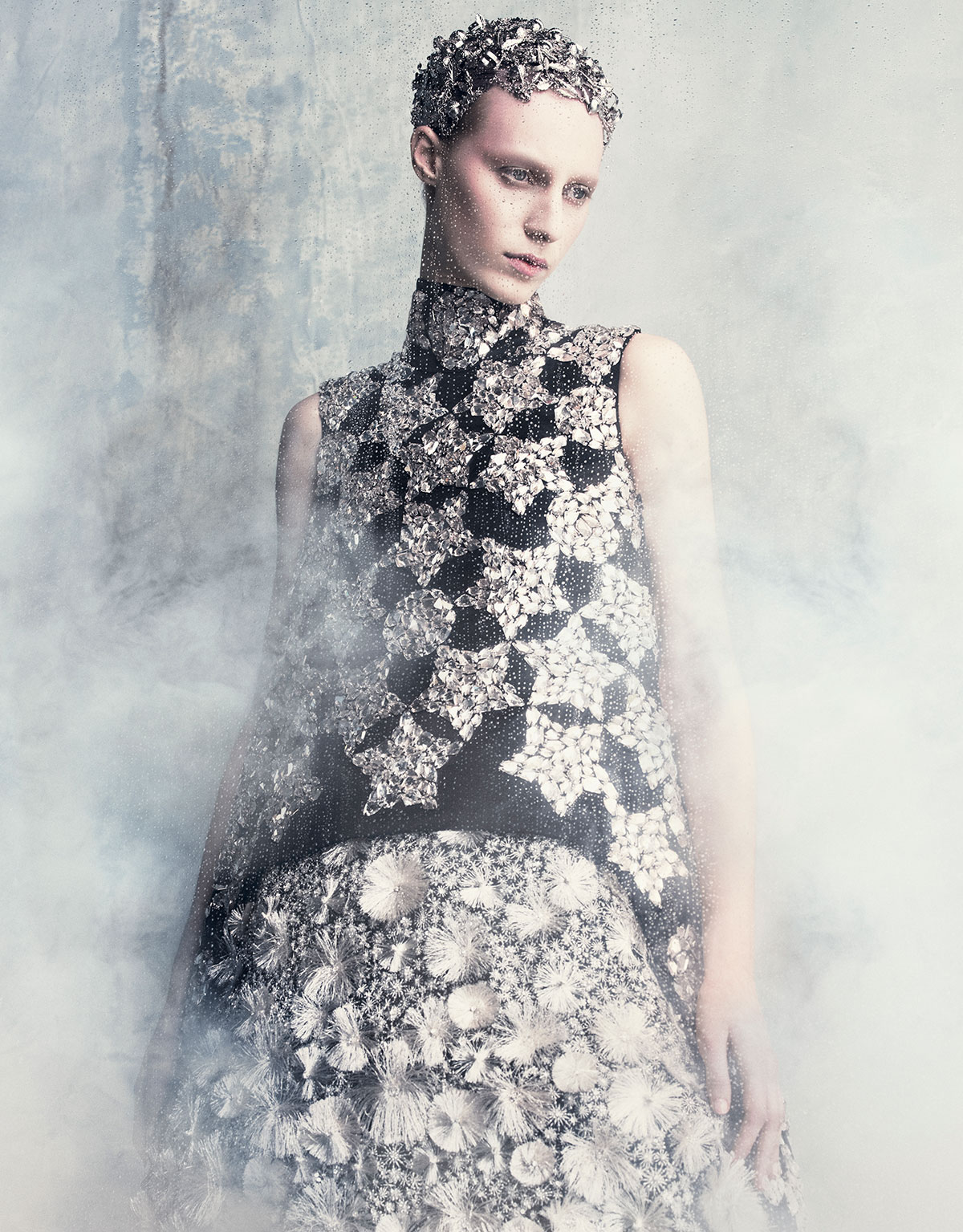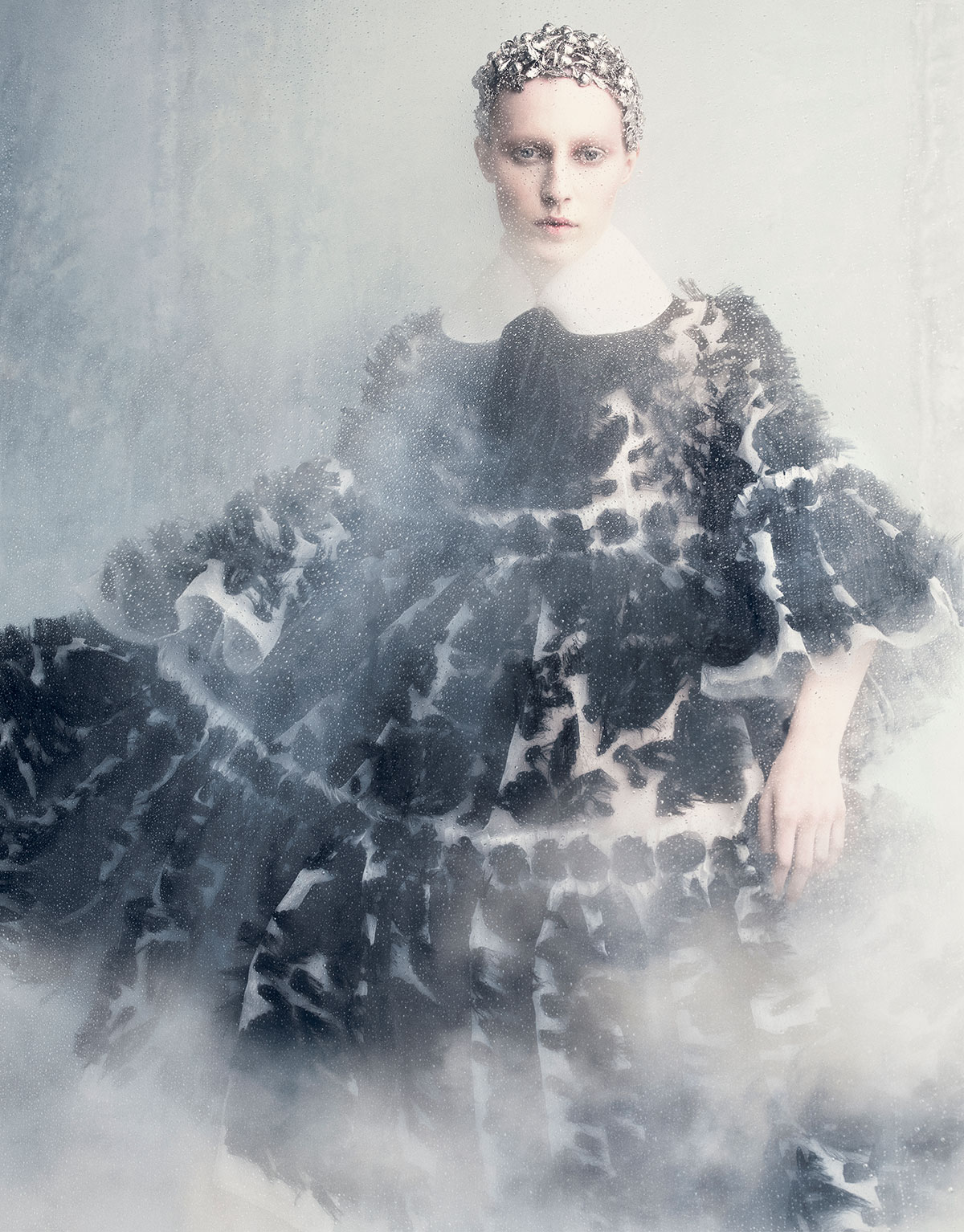 ---
Photographers: Luigi & Iango
Stylist: Giovanna Battaglia
Hair: Luigi Murenu
Make-up: Lloyd Simmonds & Virginia Young
Casting Director: Piergiorgio Del Moro
Text by Anna Griggs
With a special thanks to Anna Dello Russo
VOGUE JAPAN September issue, 2014 Photo: Luigi + lango © 2014 Condé Nast Japan. All rights reserved.