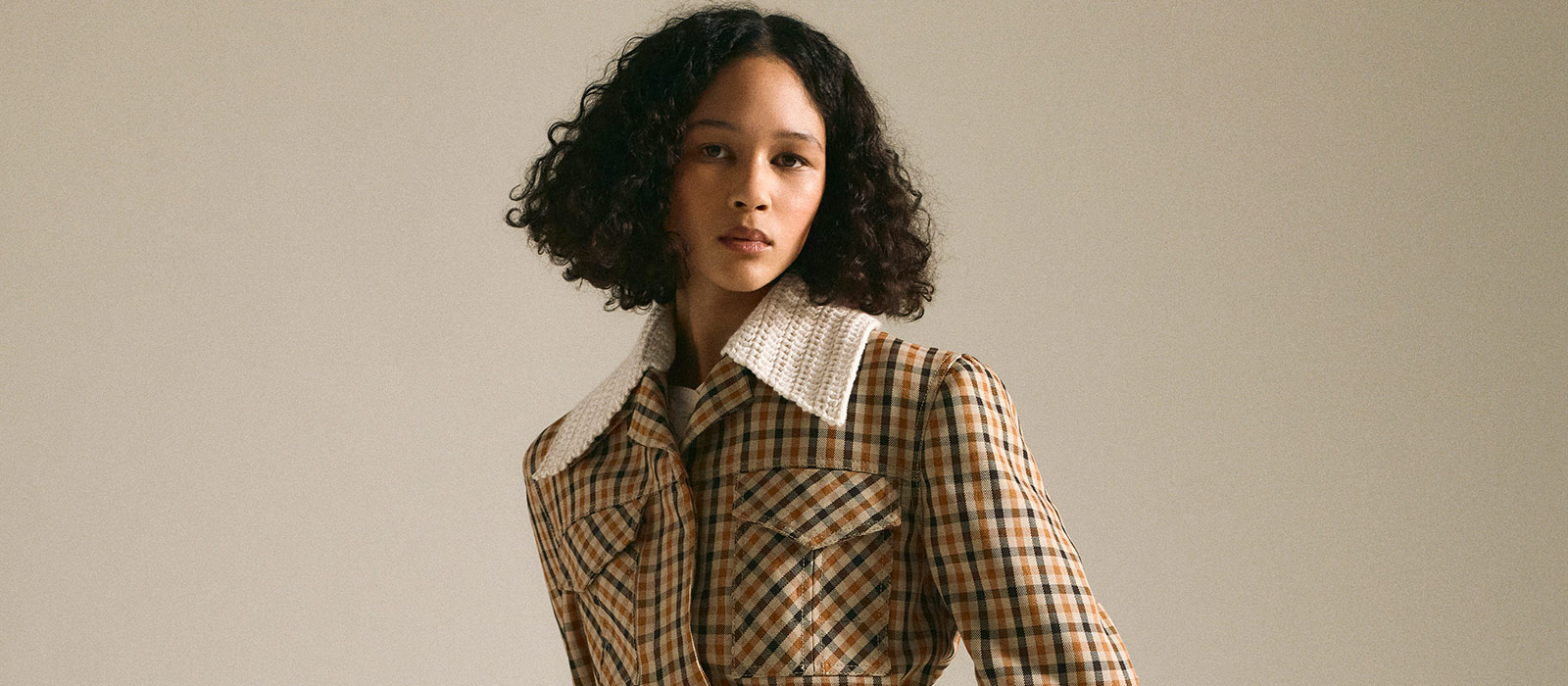 Wales Bonner
Black Sunlight. Autumn/Winter 2021
The concluding chapter in a trilogy of collections by WALES BONNER revealing threads between Britain and the Caribbean, Black Sunlight illuminates a world of Caribbean Thought and Black British intellectualism.
Black Oxford, which documents the long history of Black scholars at the university, formed a starting point for the research, which expanded into an exploration of diasporic radical thinkers of the 1980s. Black Sunlight reflects on a real and radiant community of scholars, poets and artists from the Caribbean, India and West Africa, whose work and writings advanced postcolonial discourse within both improvised community settings and established academic institutions.
Guided by the expansive language of Saint Lucian poet Derek Walcott – there is eloquence, fluidity and reimagining in the crafting of the offering. A tailored sensibility is cut with ease and softness, underlying a relaxed self possession throughout the collection which, showing a balance of mens and womenswear, combines cotton cashmere oxford shirts, luxurious wool overcoats, soft shearling shawl jackets and brushed cotton and raw denim uniforms. Hand printed shirting created in collaboration with the artist Joy Gregory, whose study of plants in Jamaican culture results in captivating flowers of resistance, exalt the magic of discovery.
The collection presents a continued partnership between WALES BONNER and adidas Originals, offering a timeless wardrobe of Collegiate leisurewear, and low profile sneakers in luxurious leathers and playful nylon, team kit for a gifted community.
Informed by broad research encompassing critical theory, musical composition, literature and history, WALES BONNER embraces a multiplicity of perspectives, proposing a distinct notion of luxury, via a hybrid of European and Afro-Atlantic approaches.
---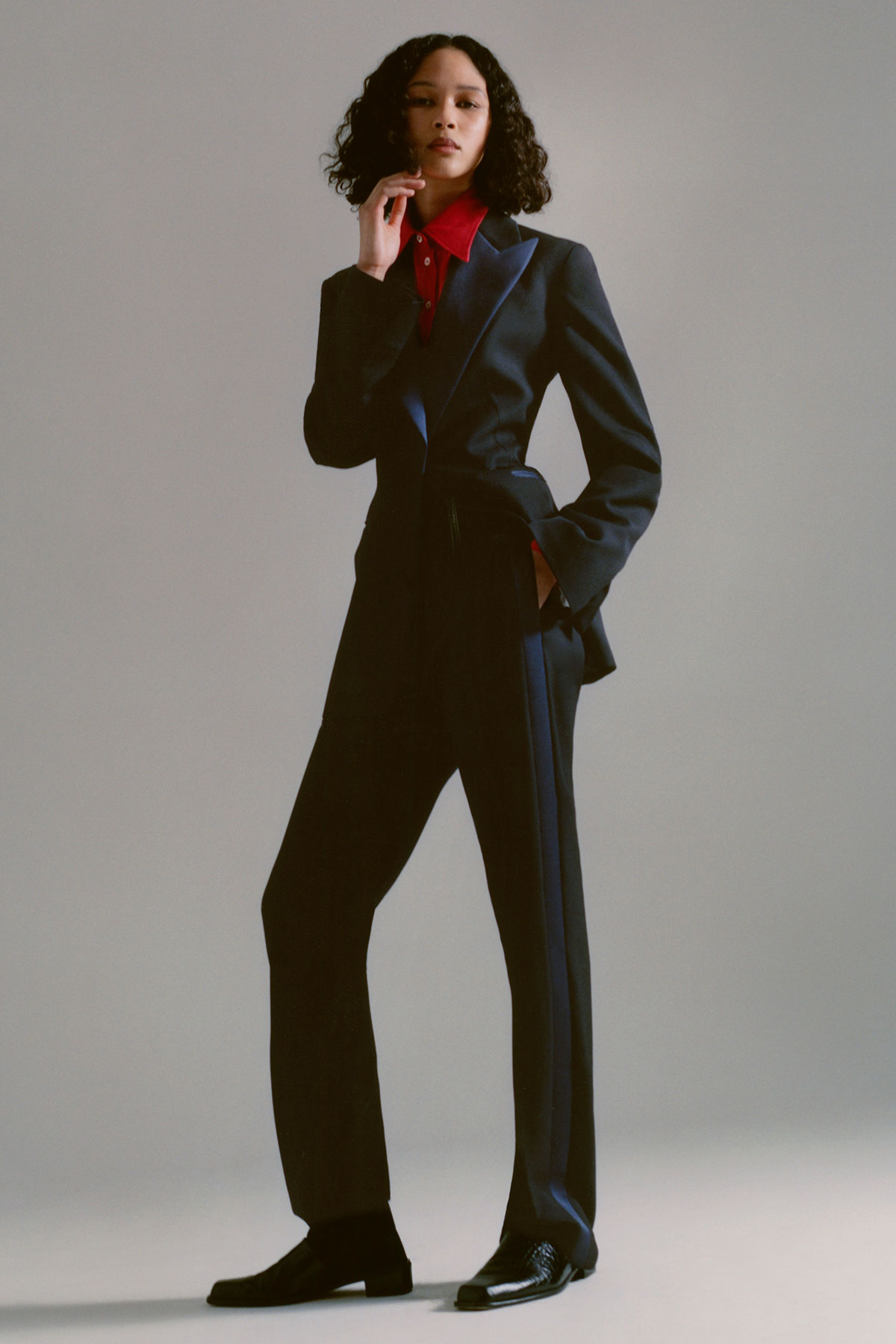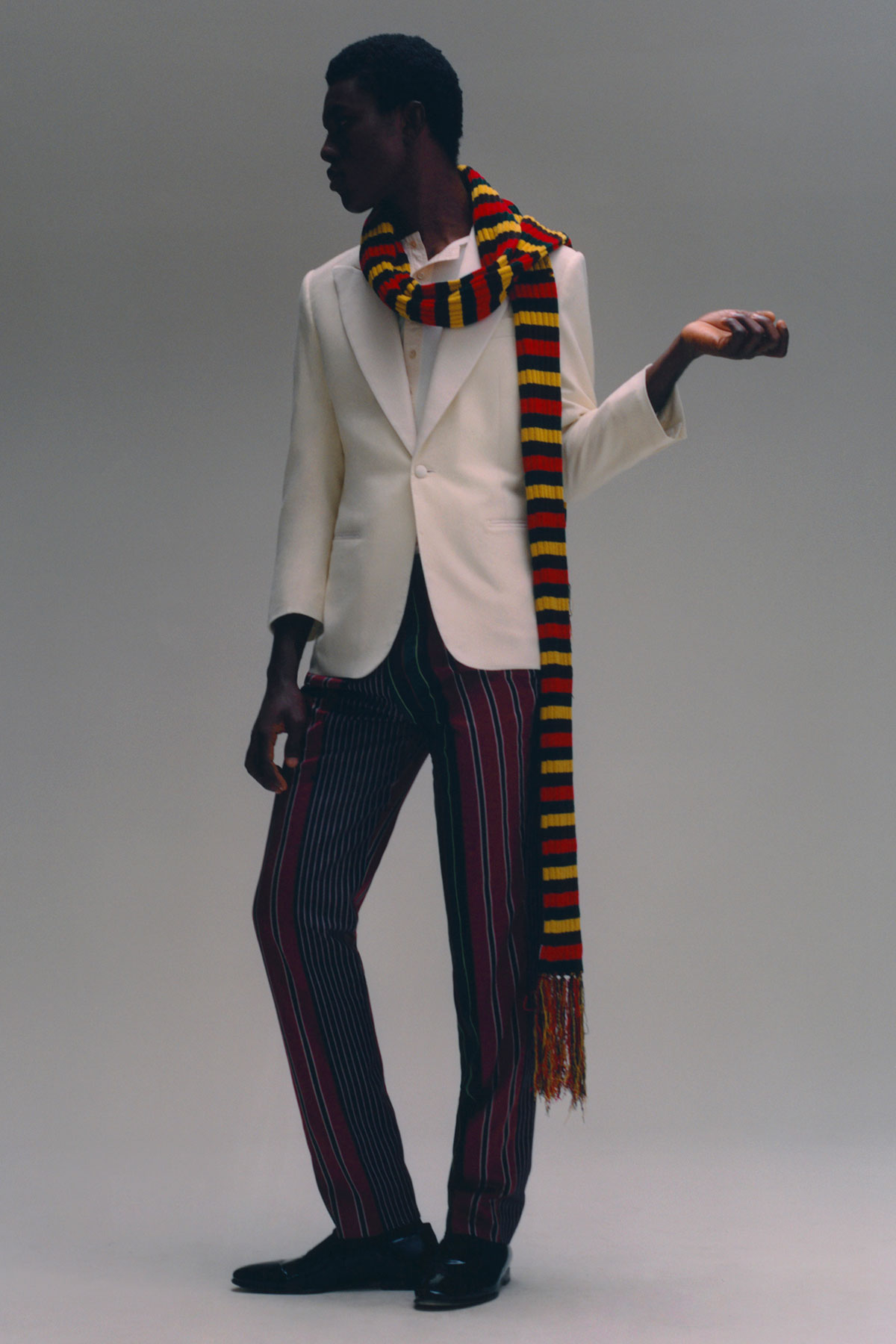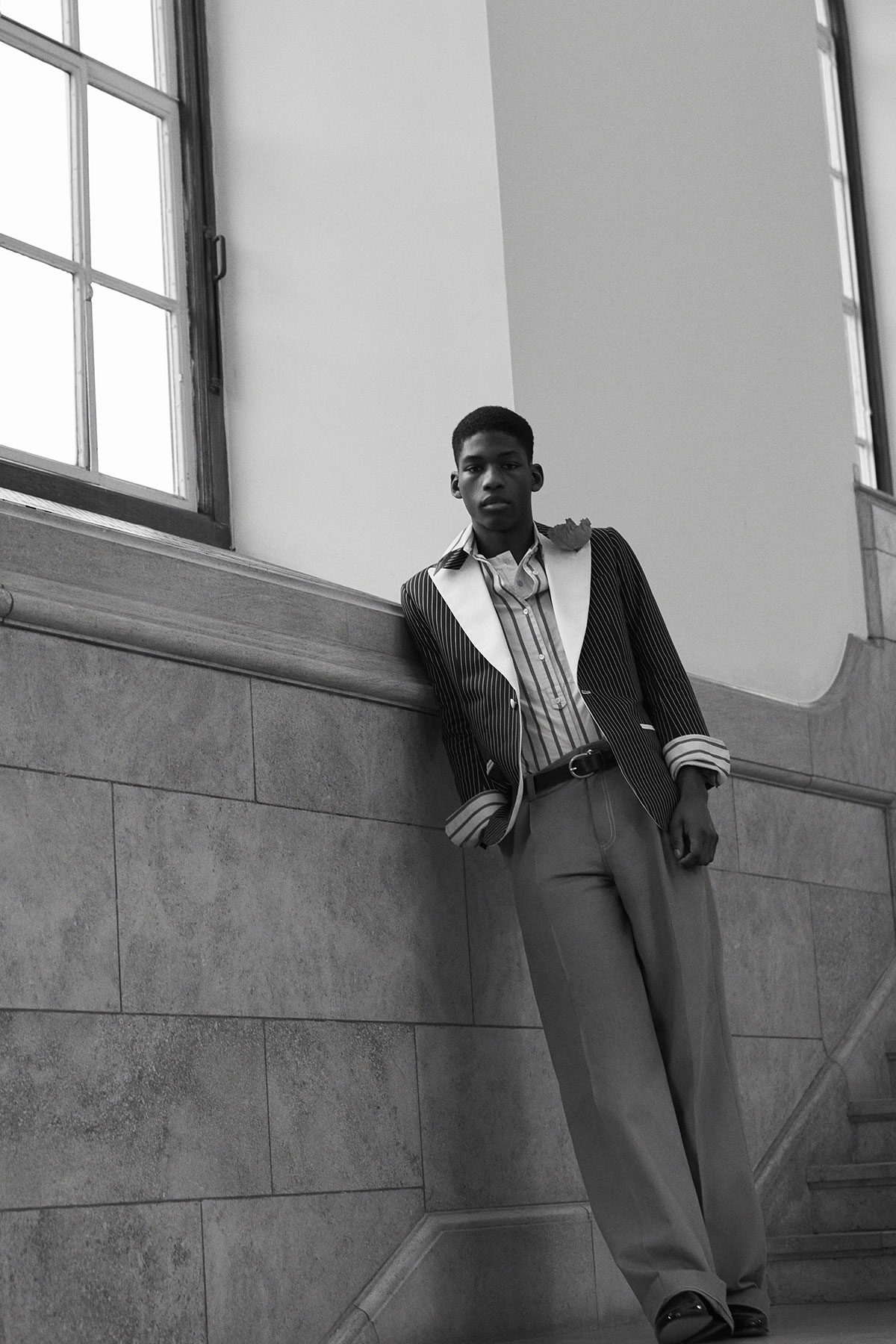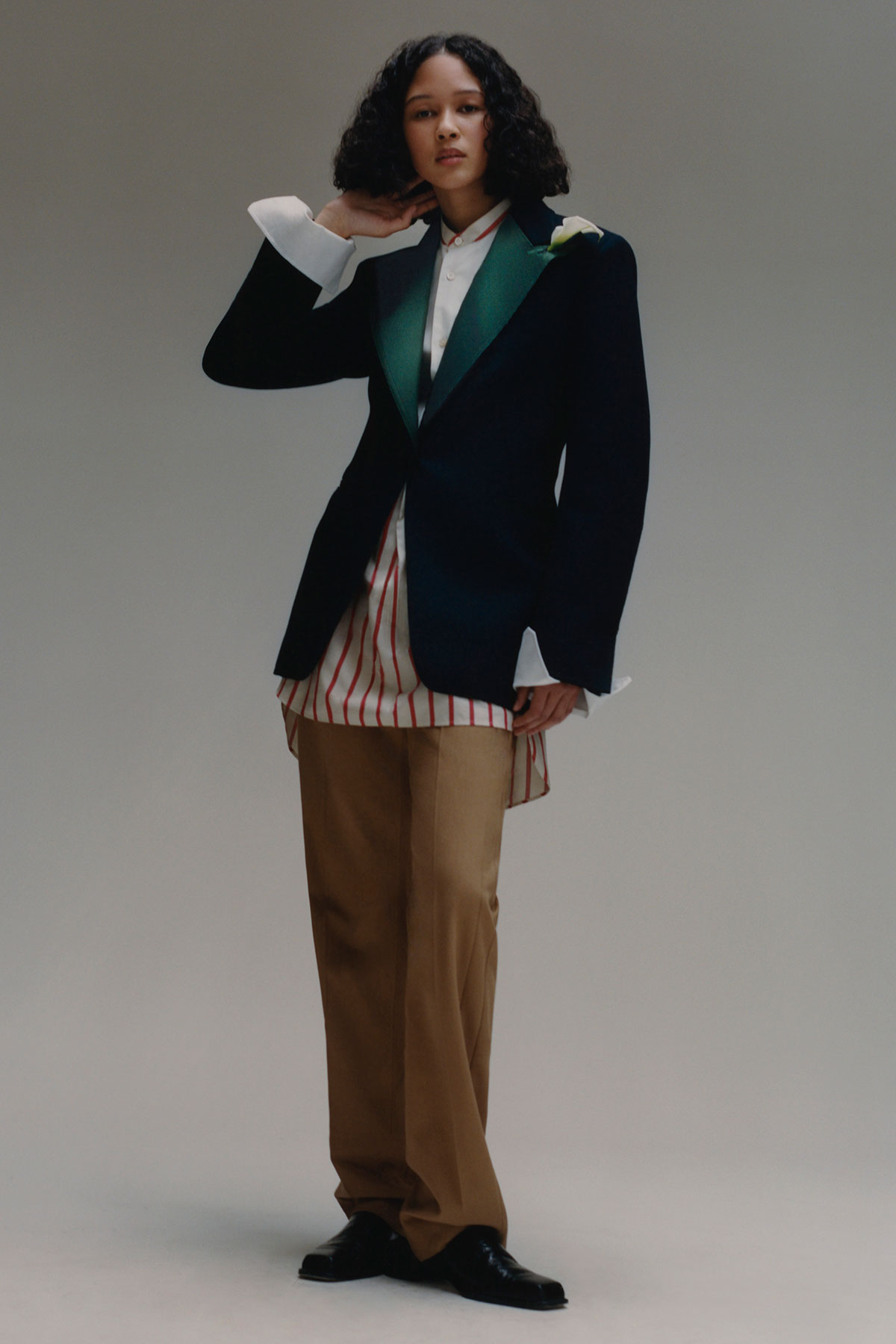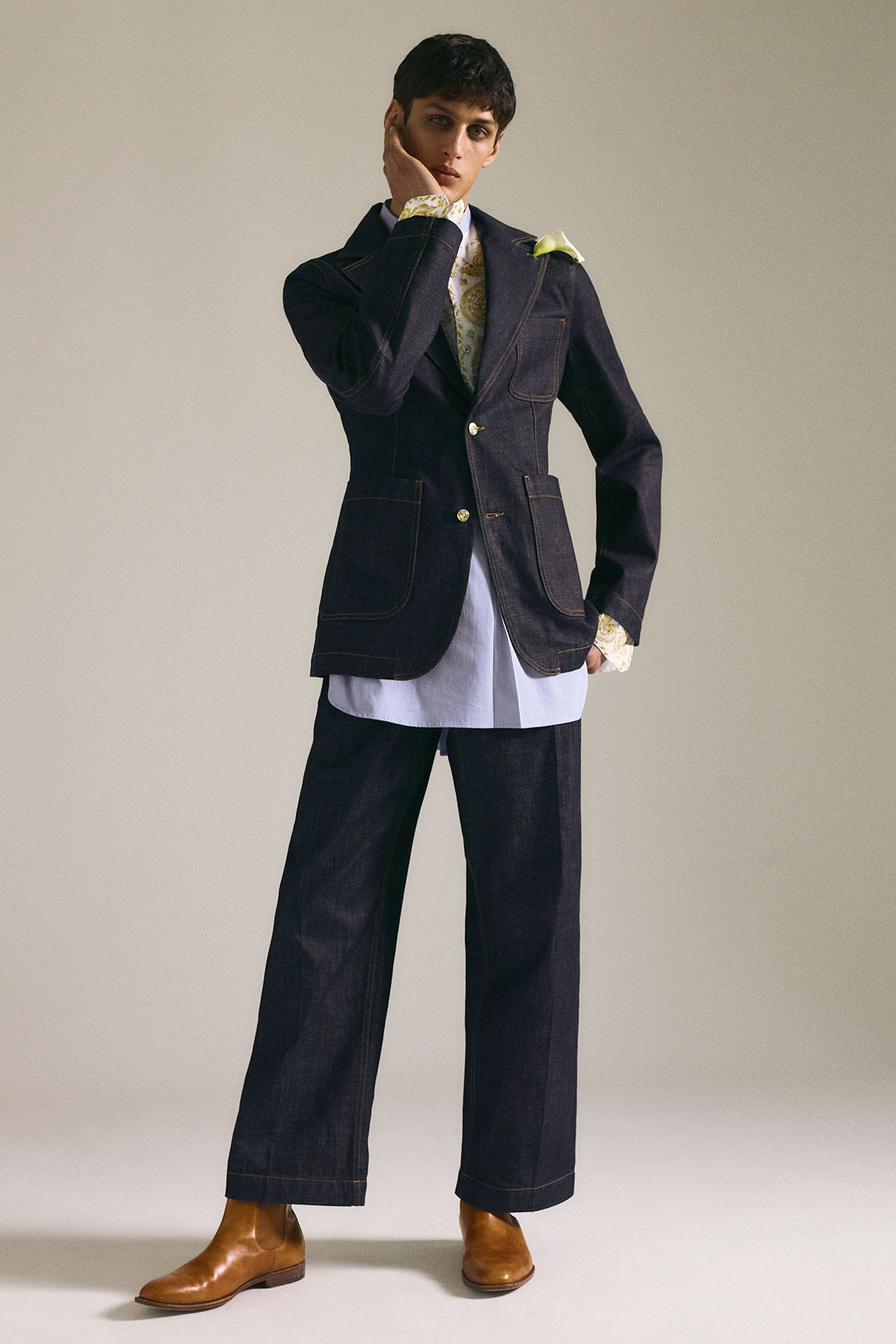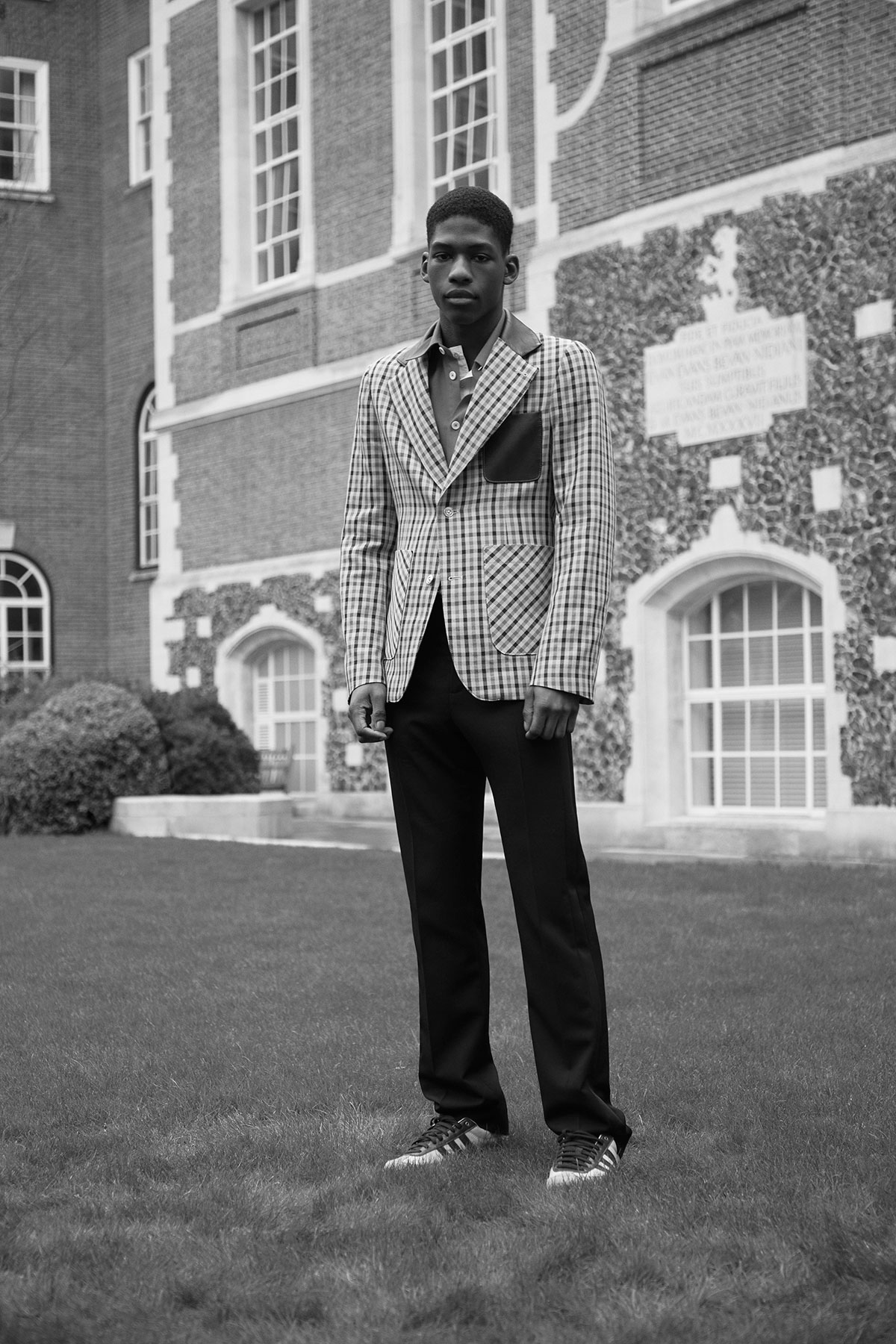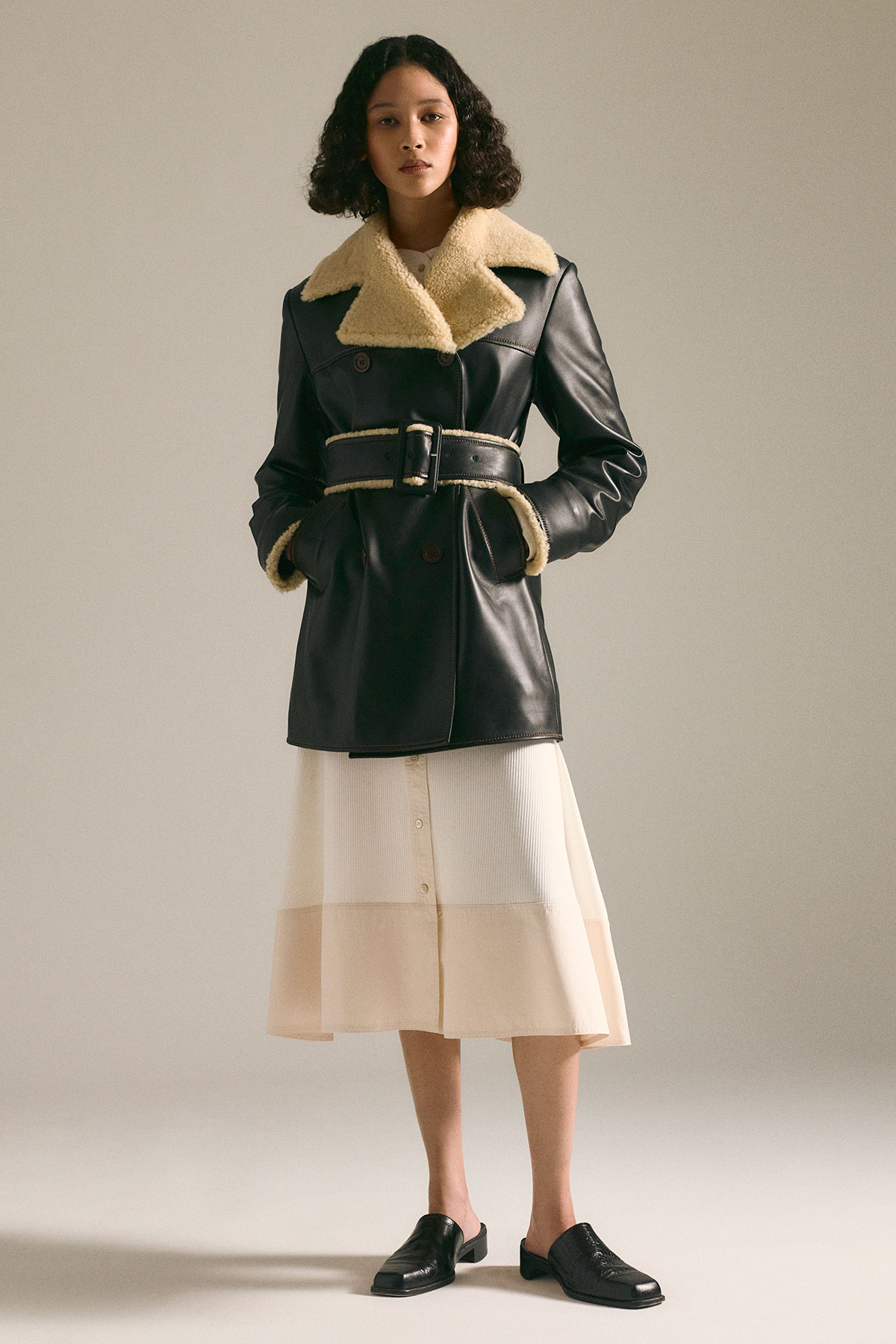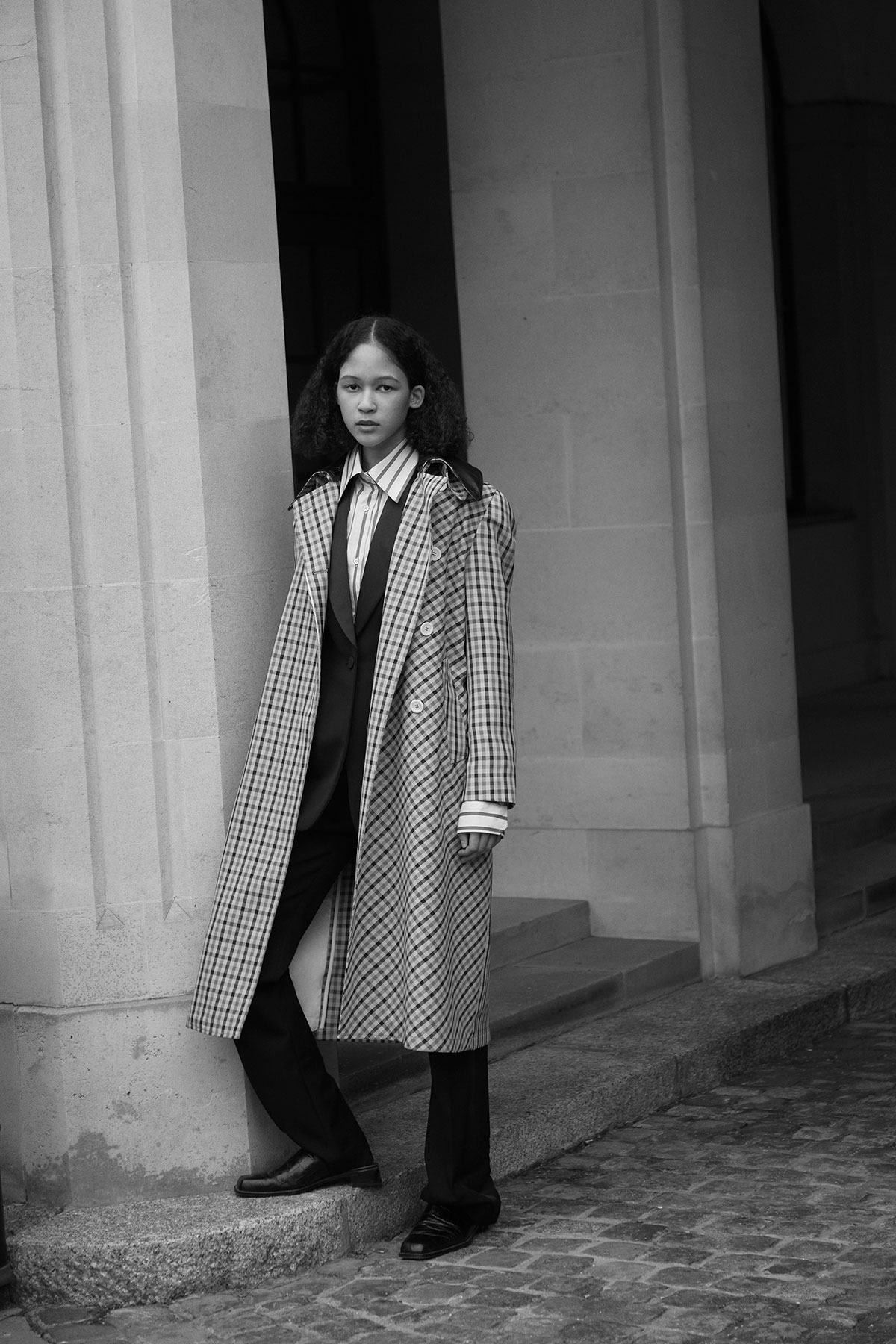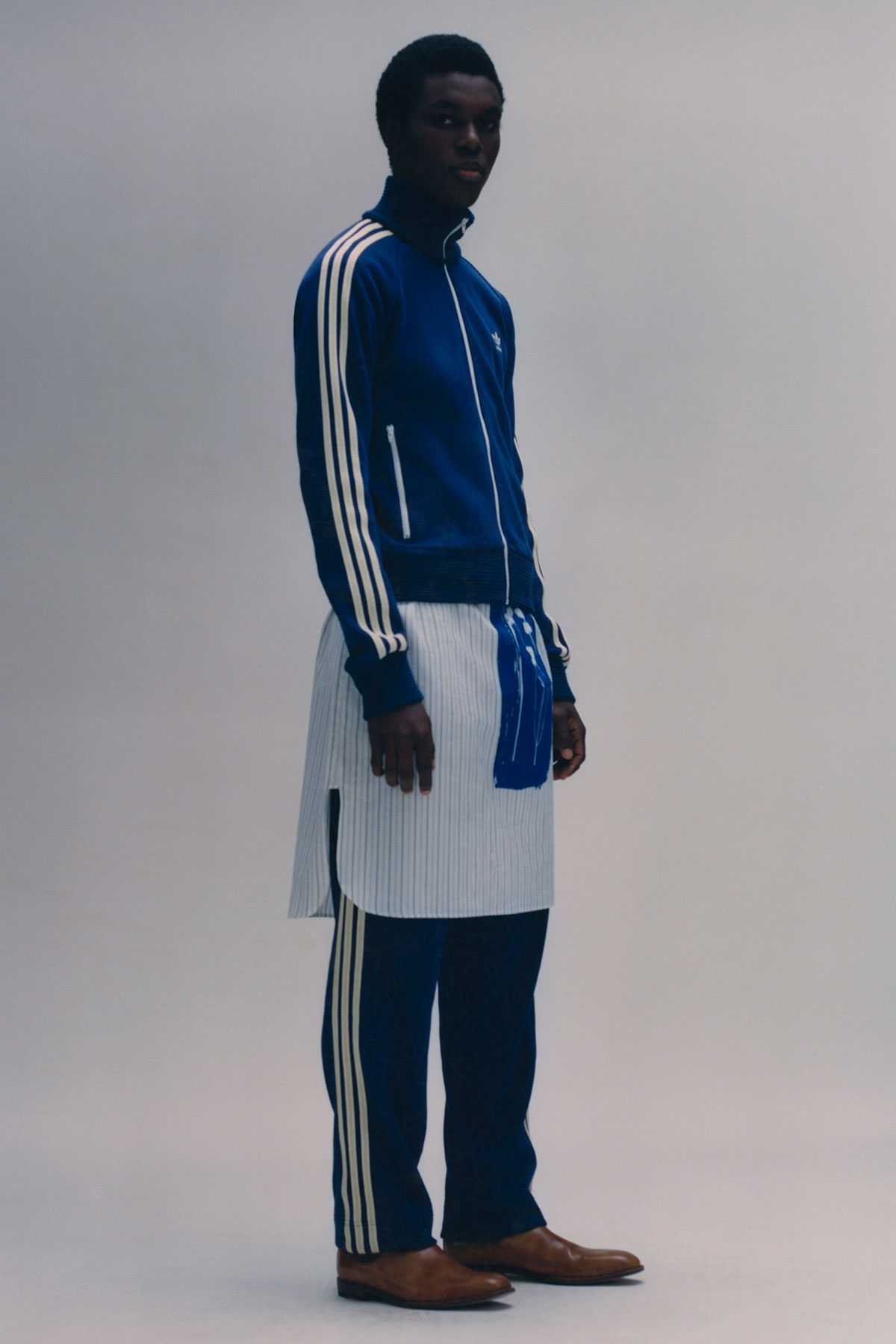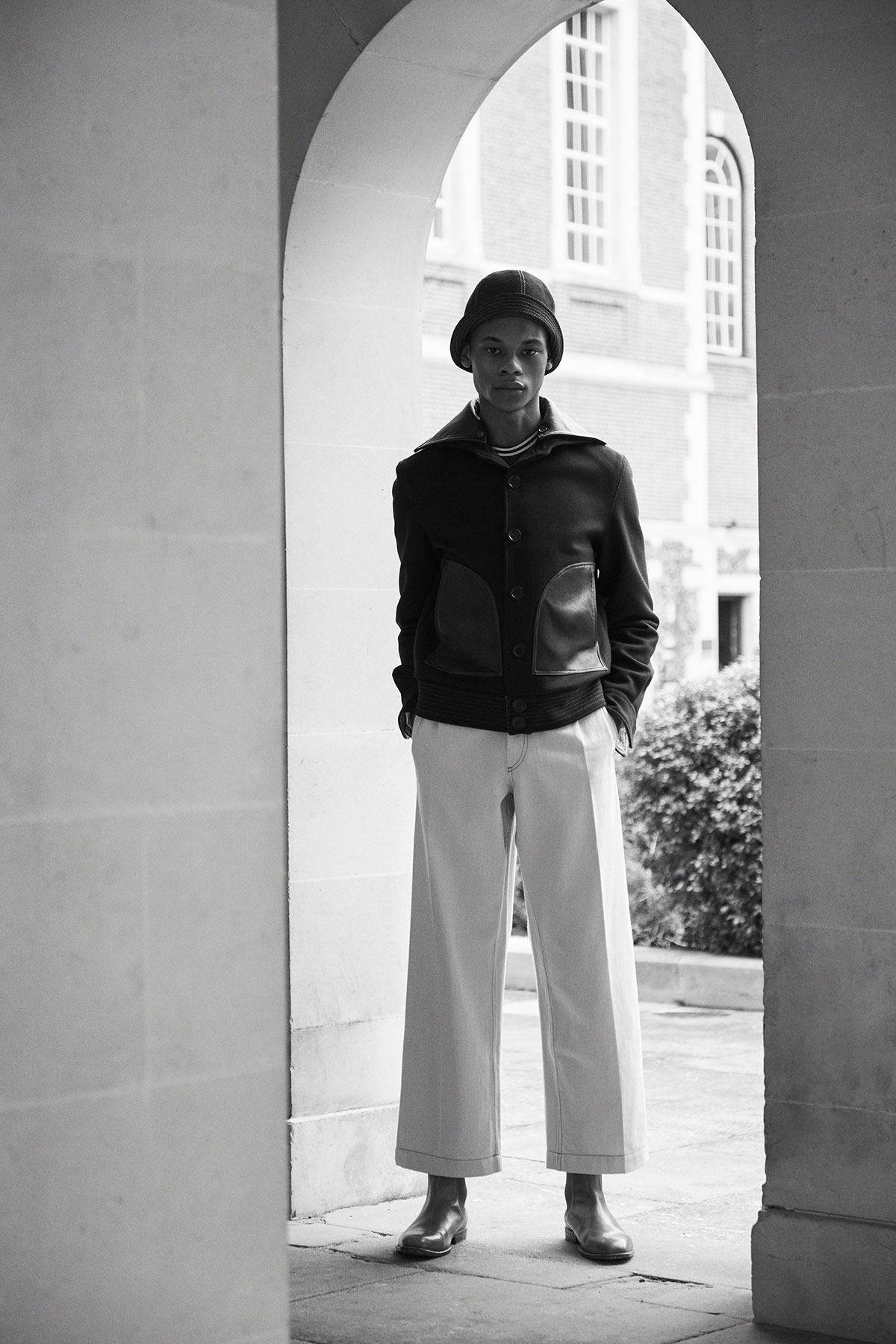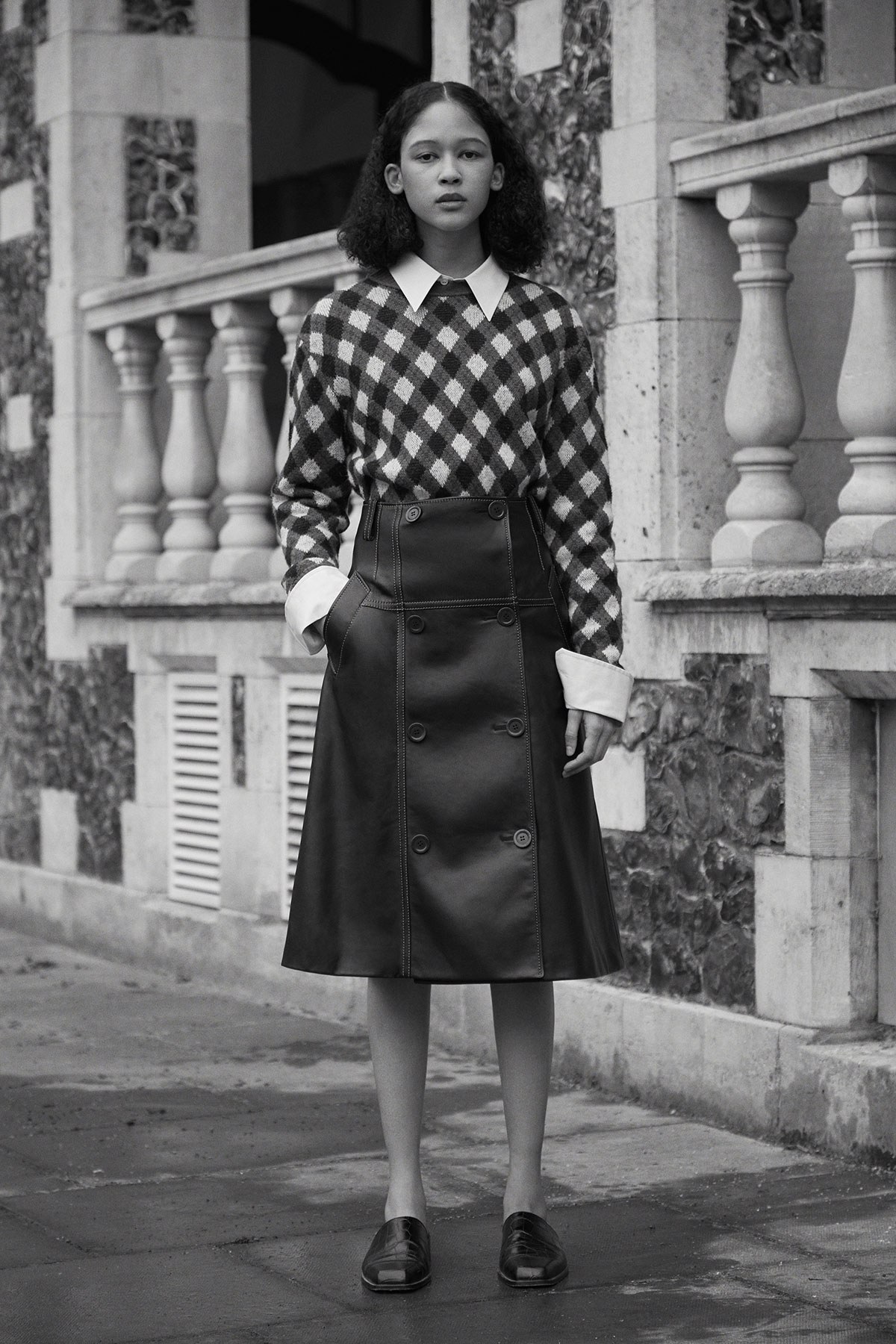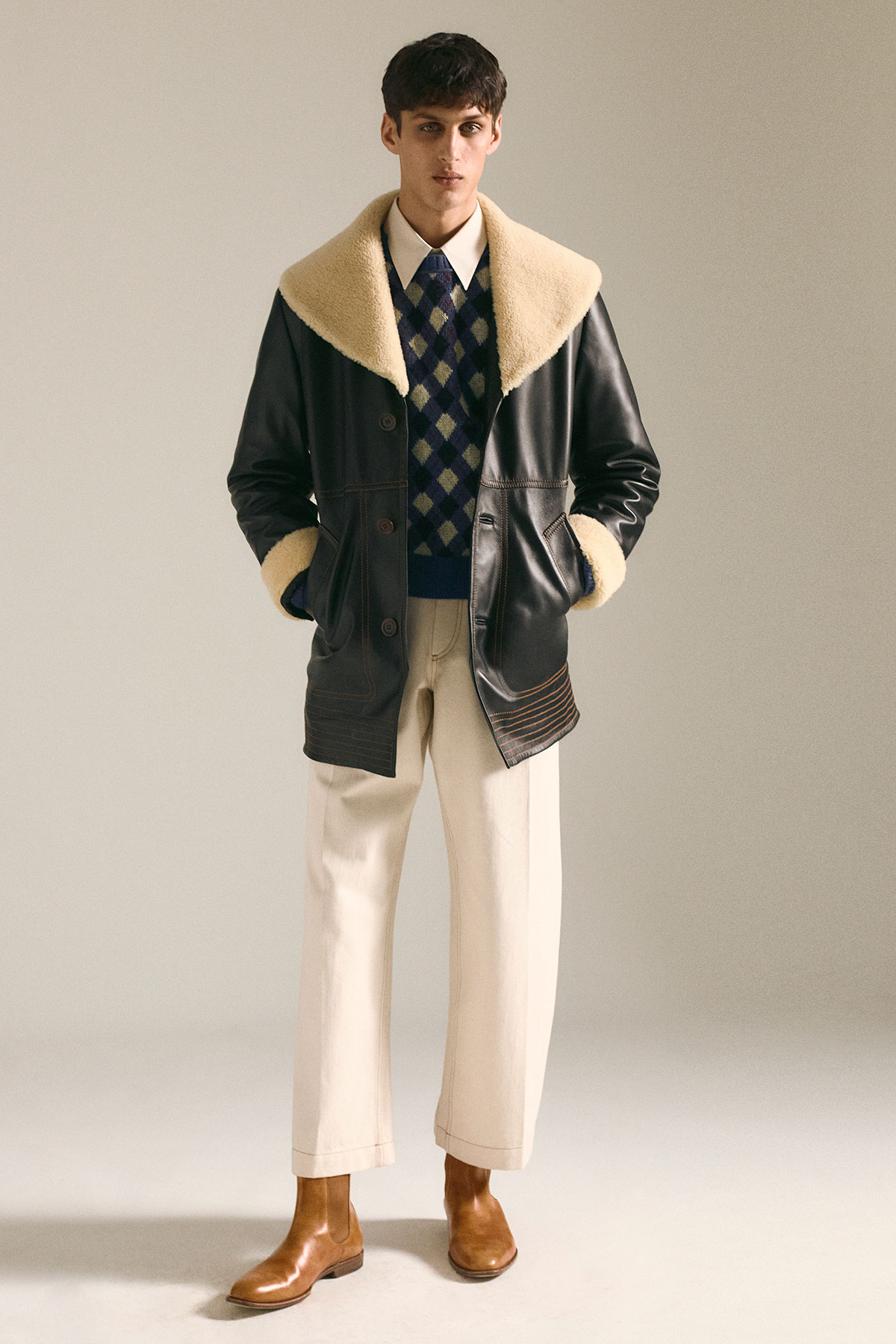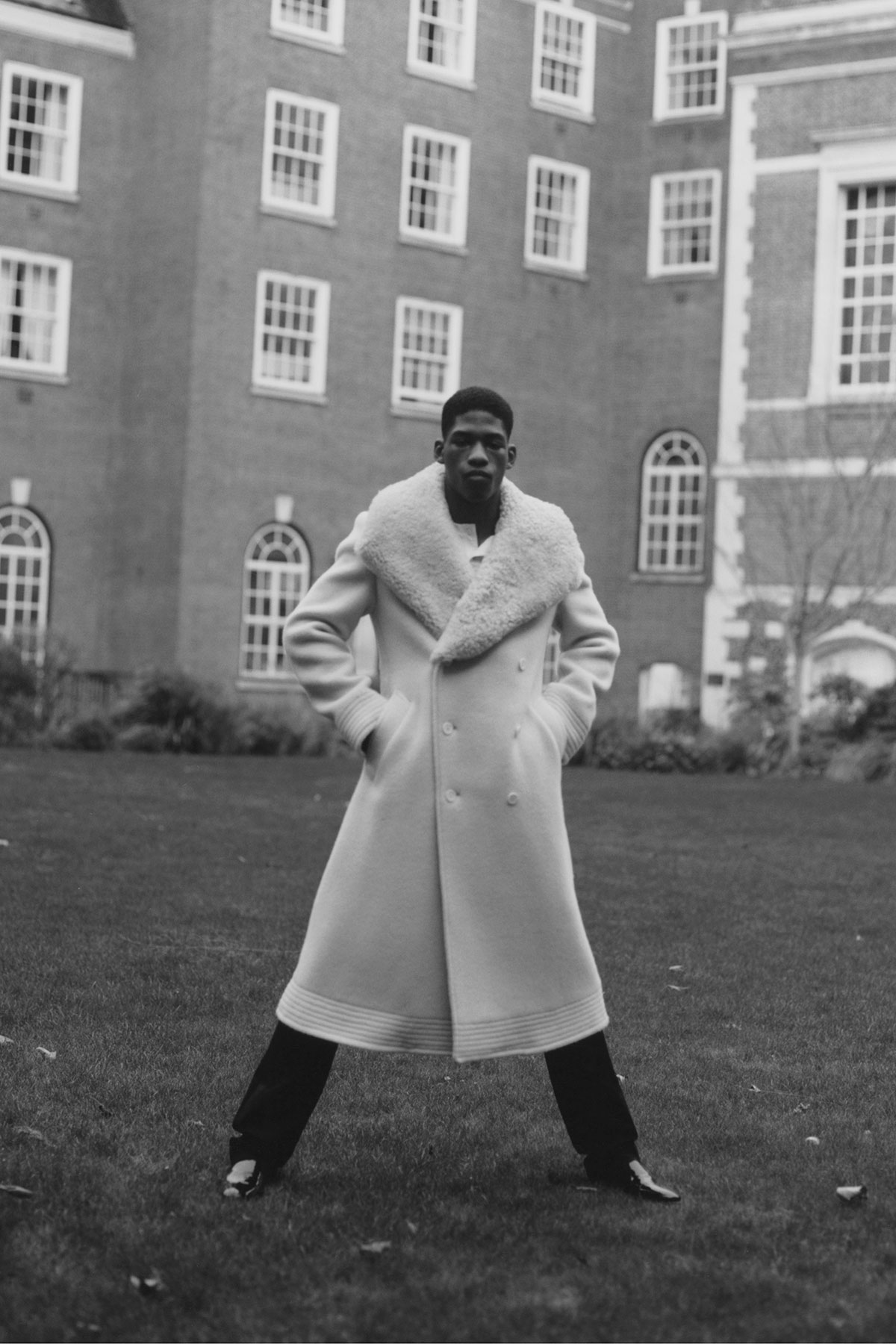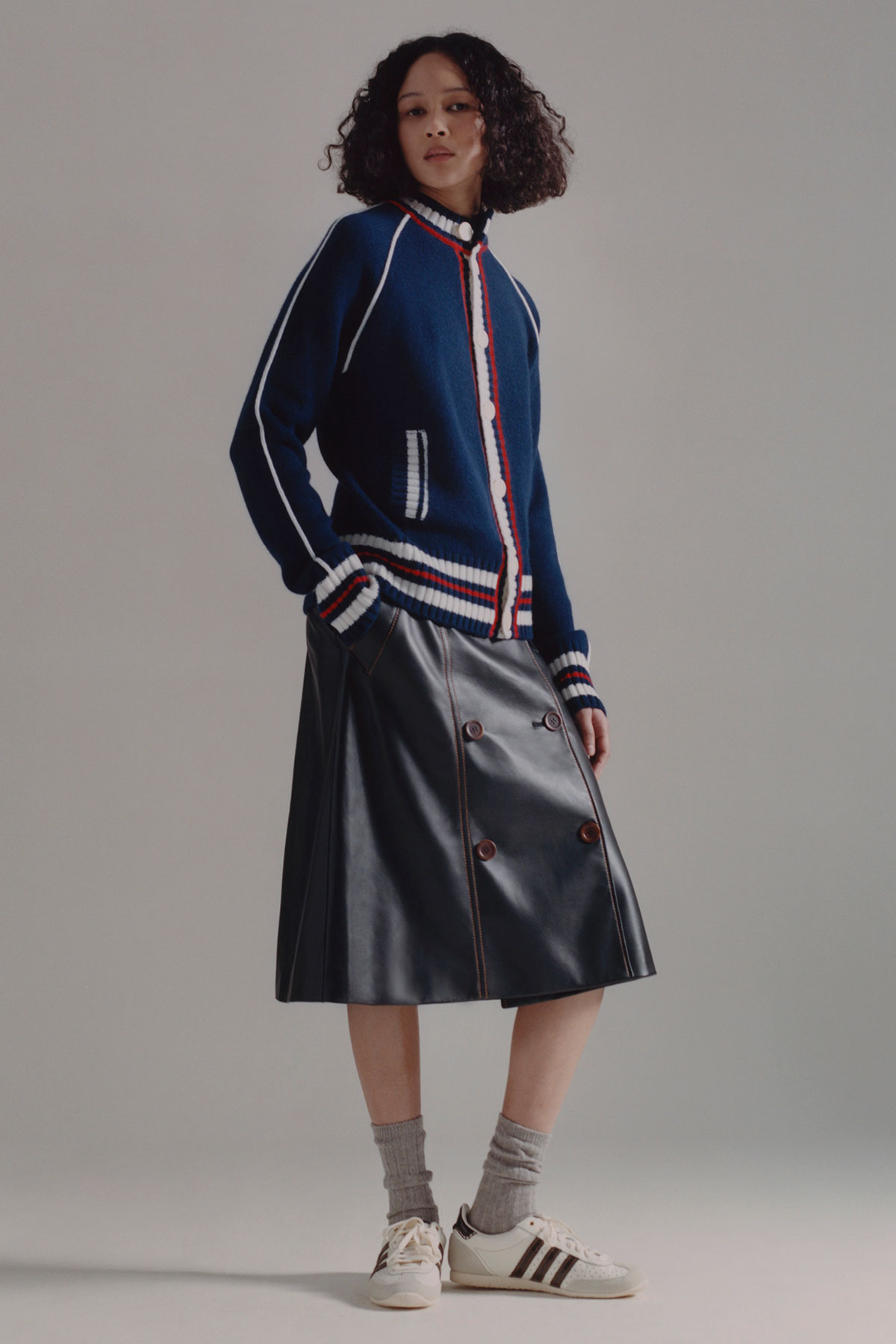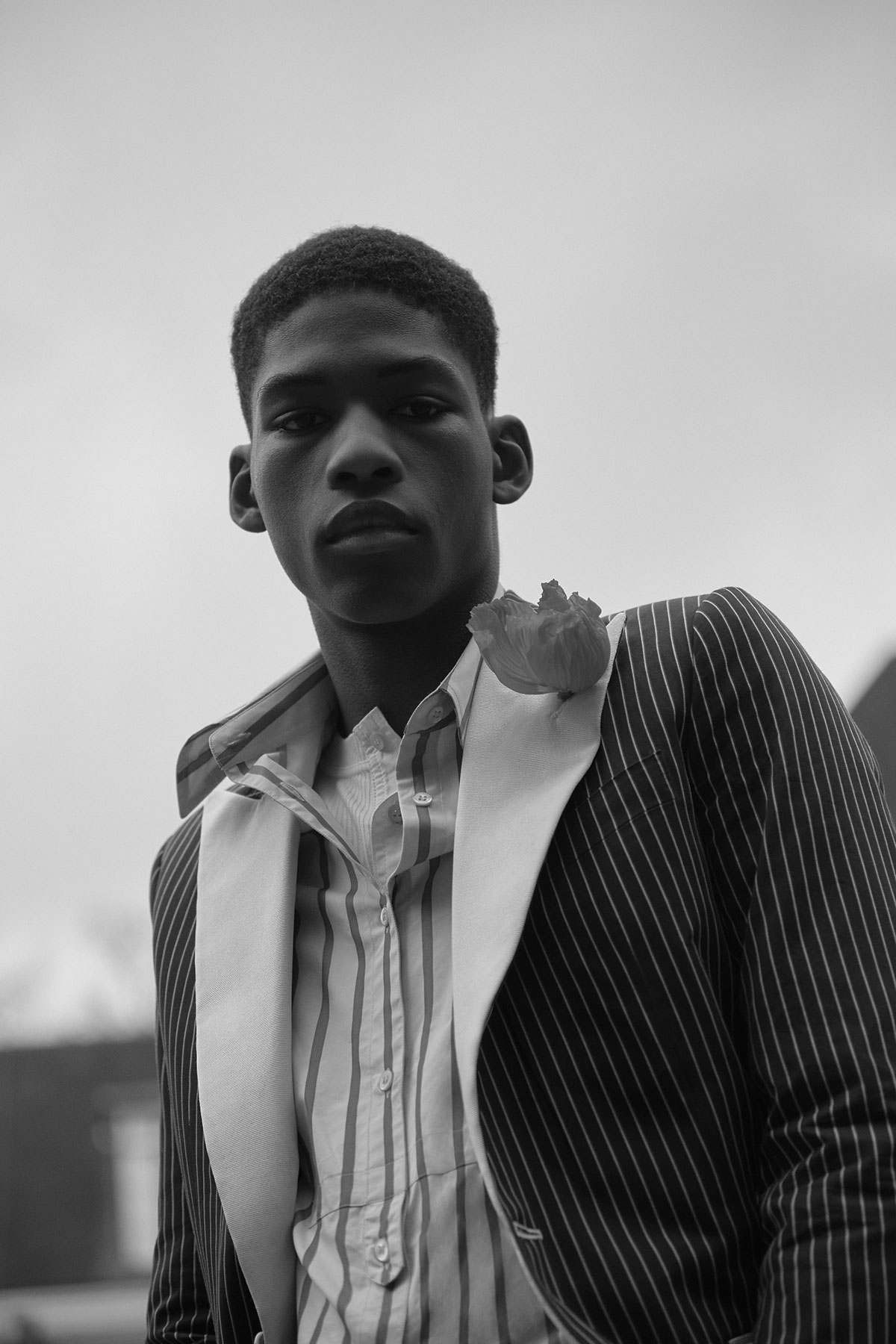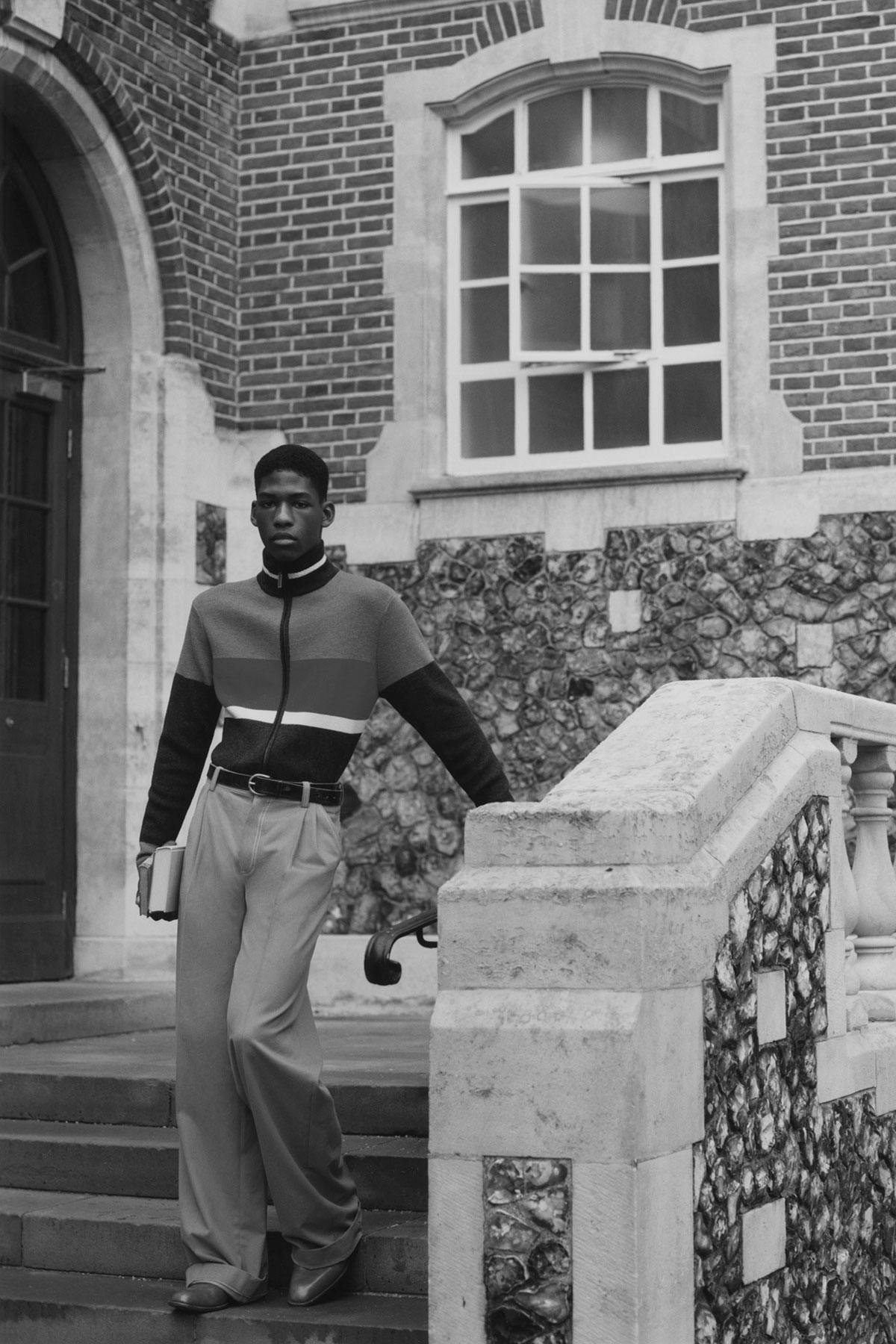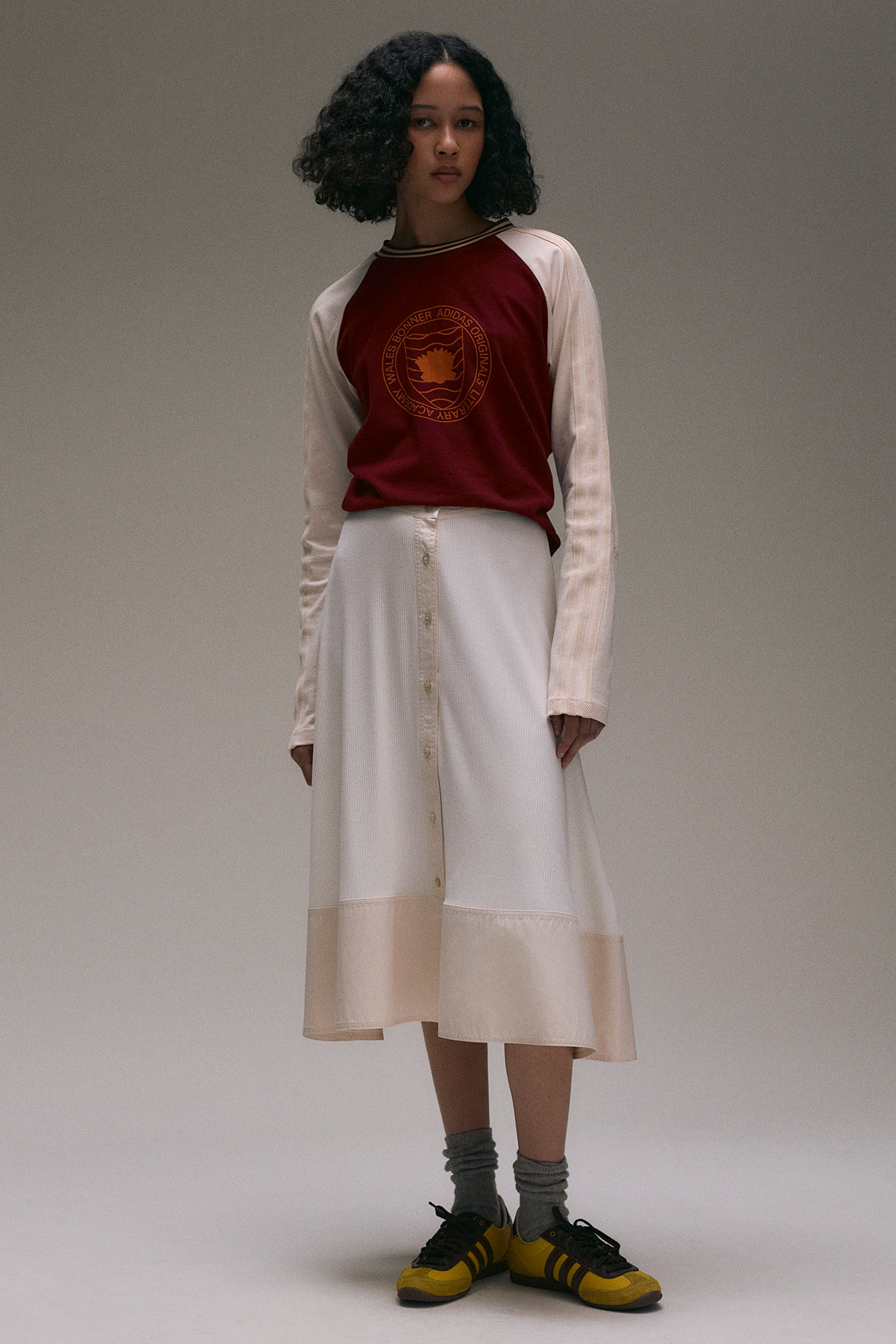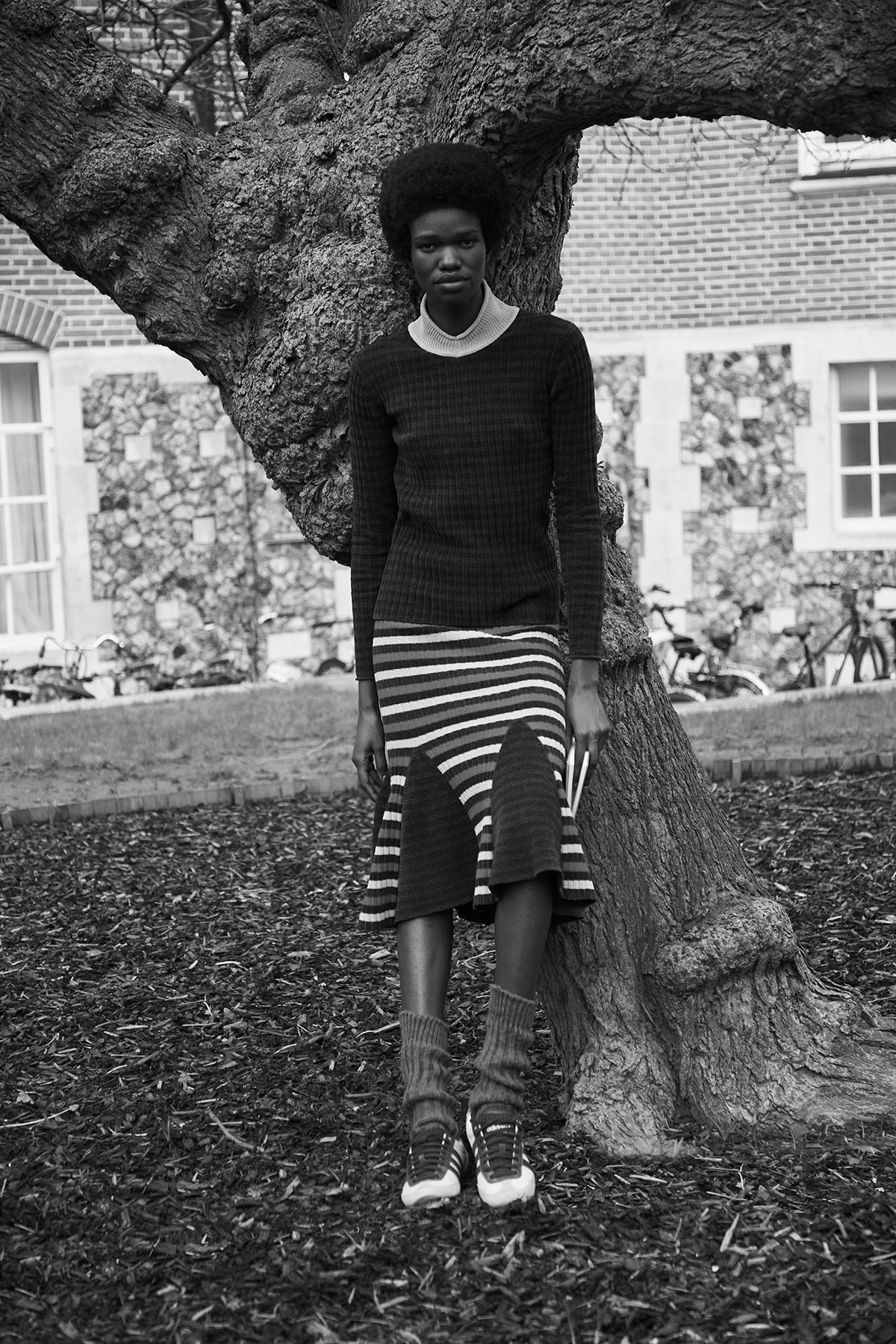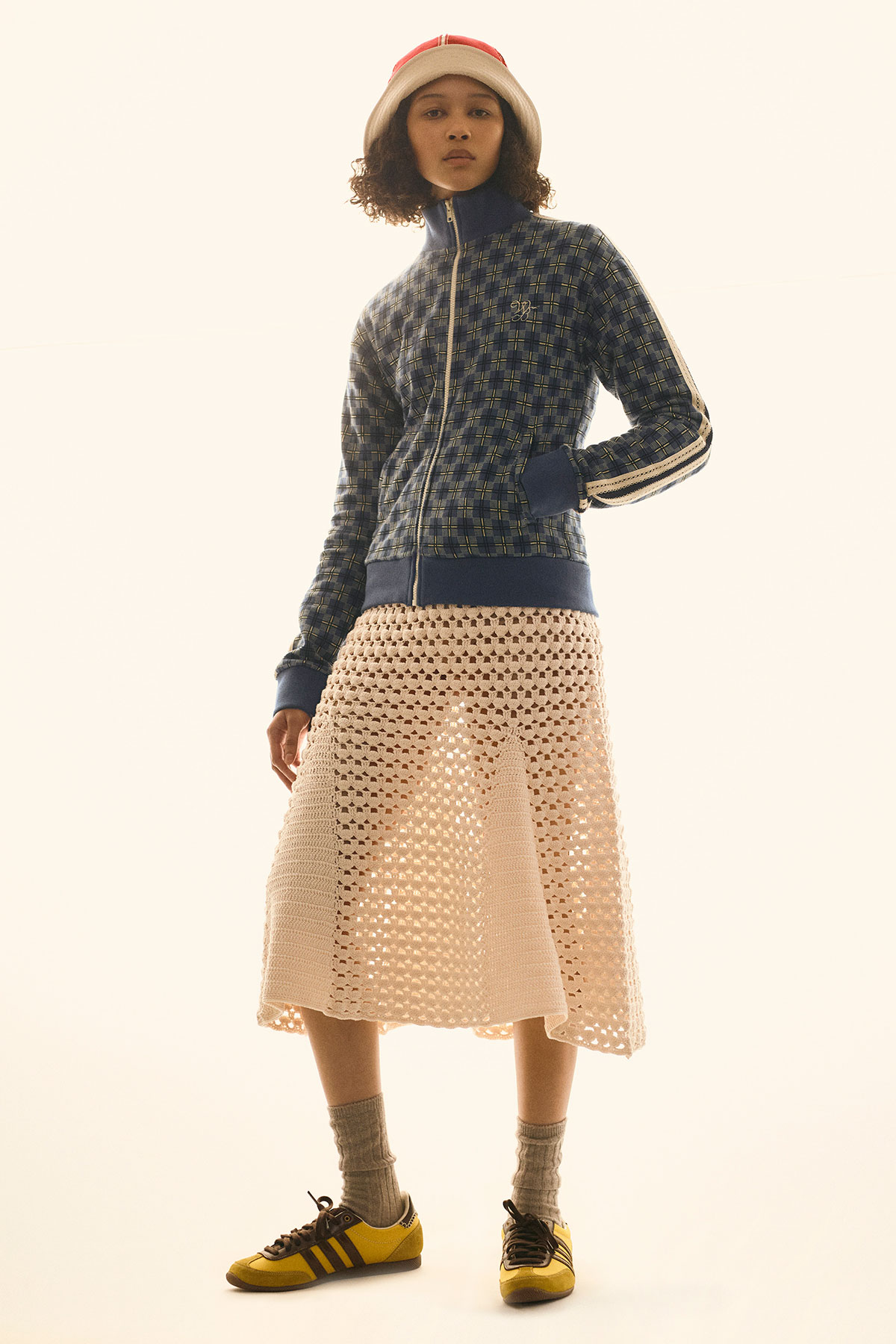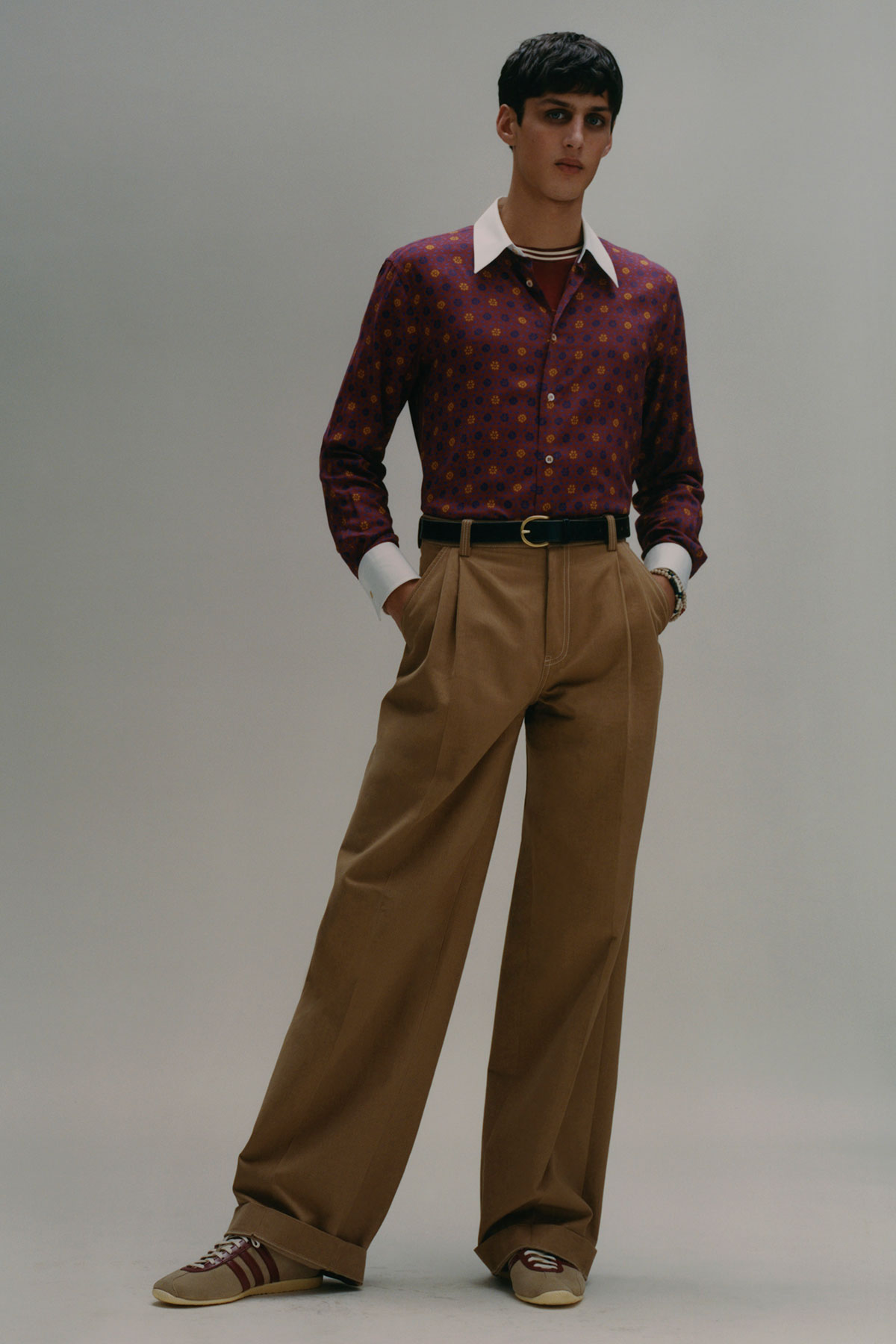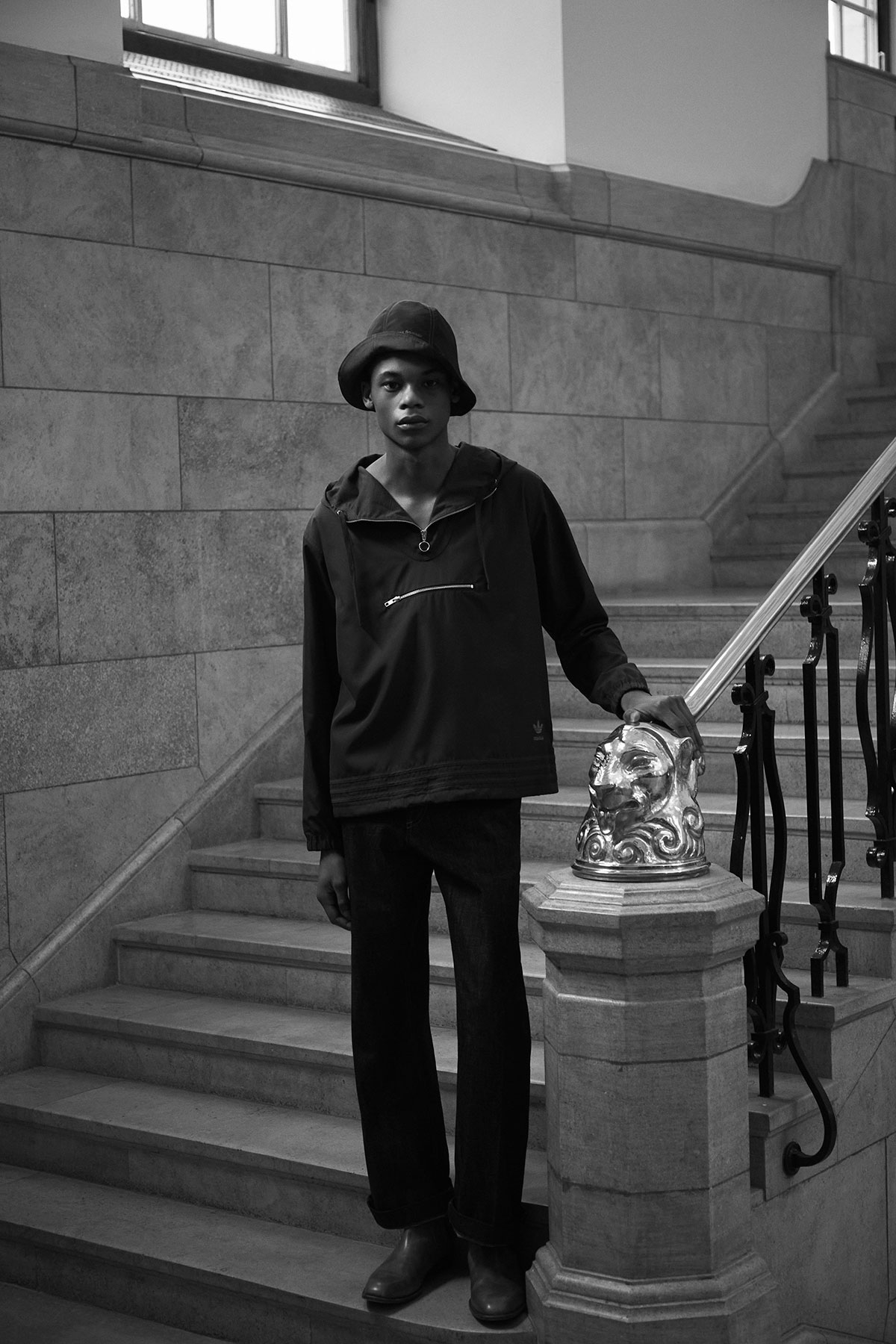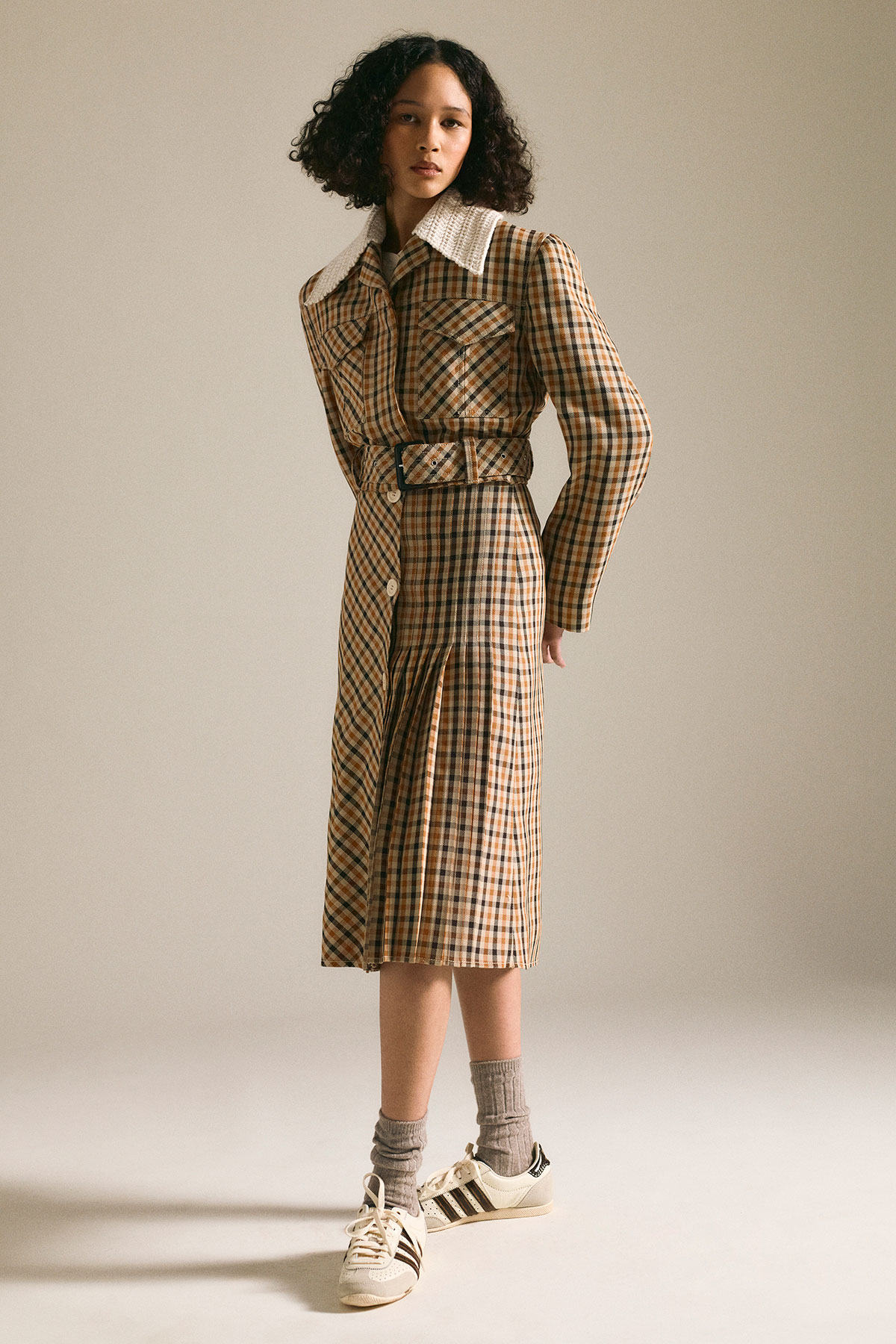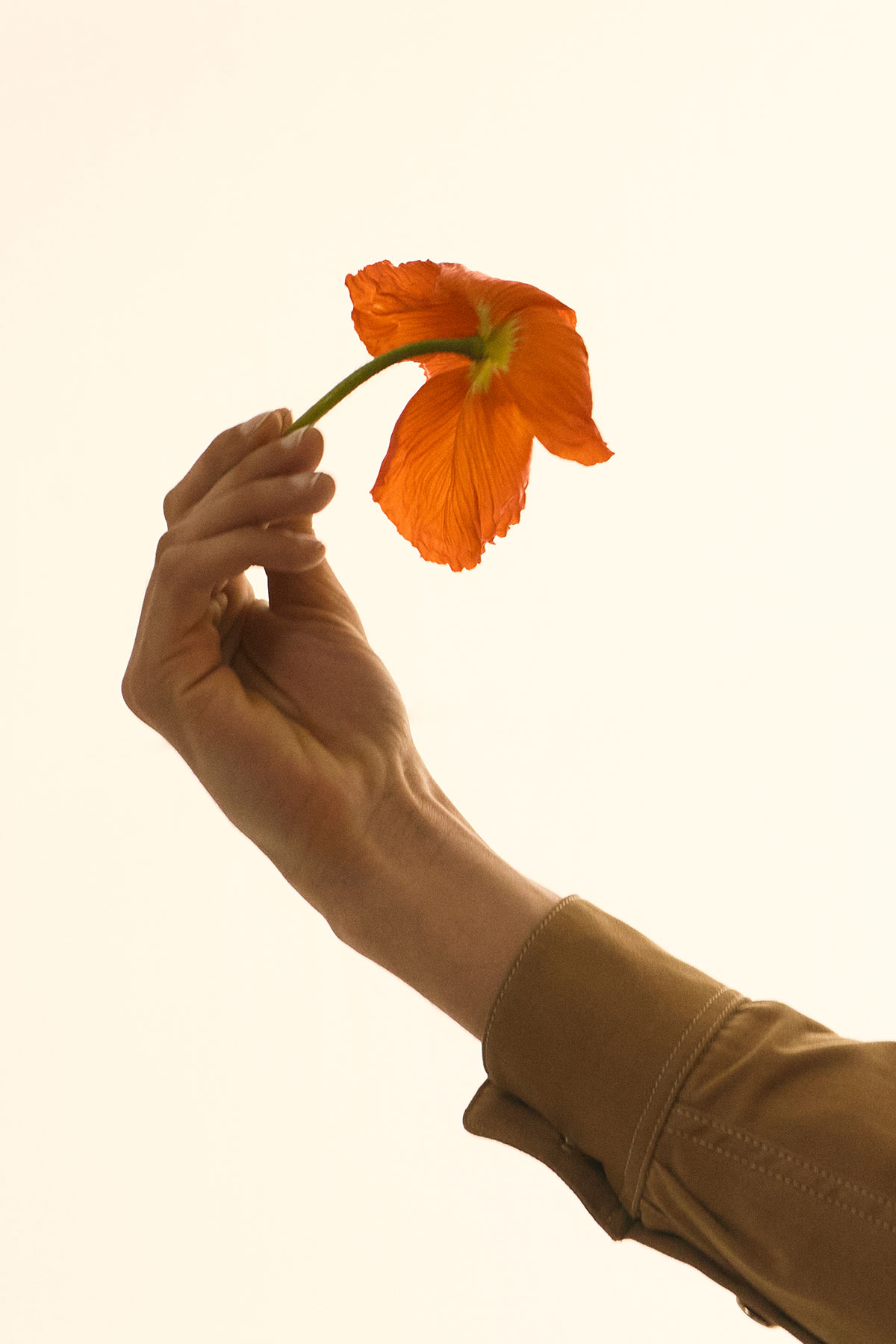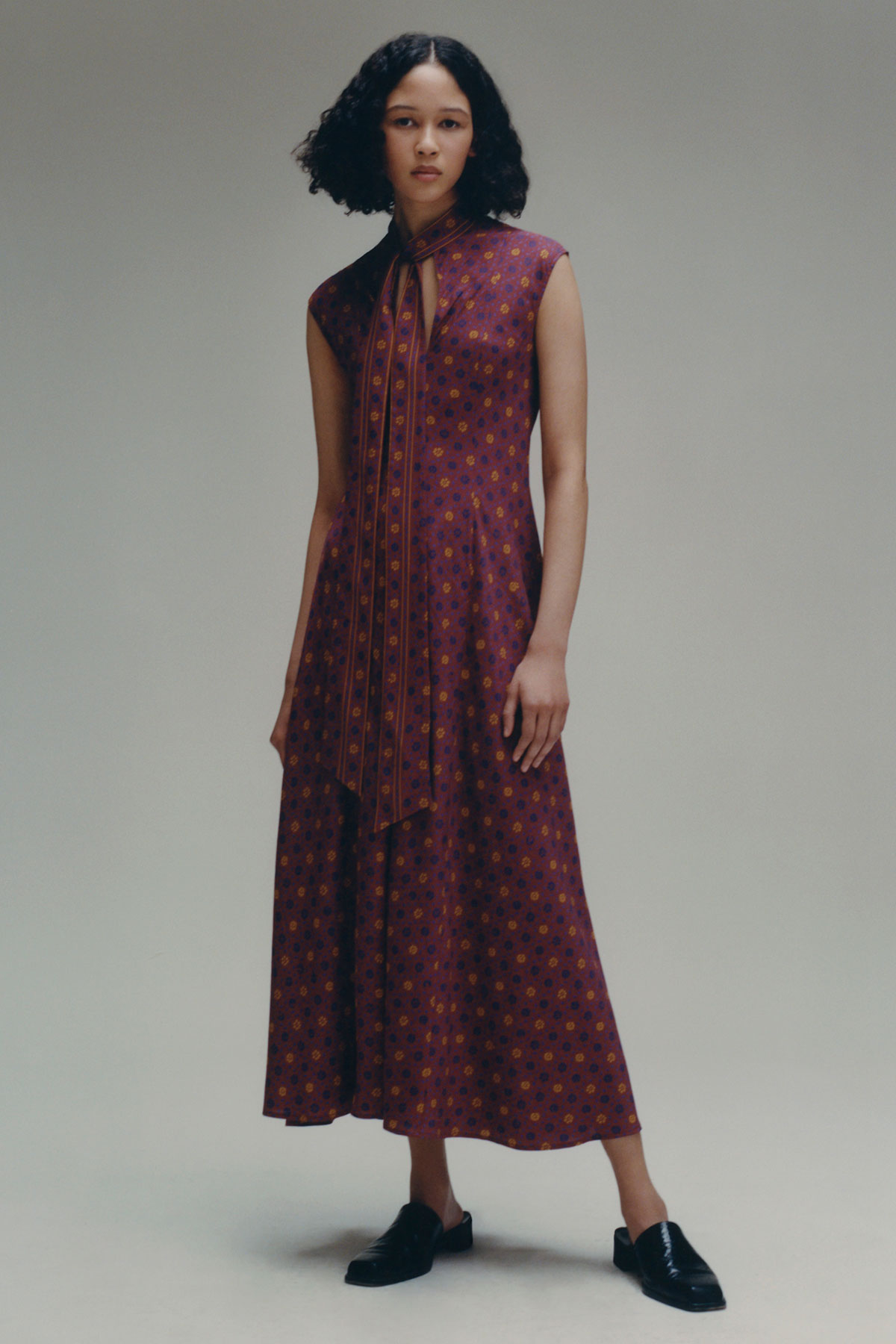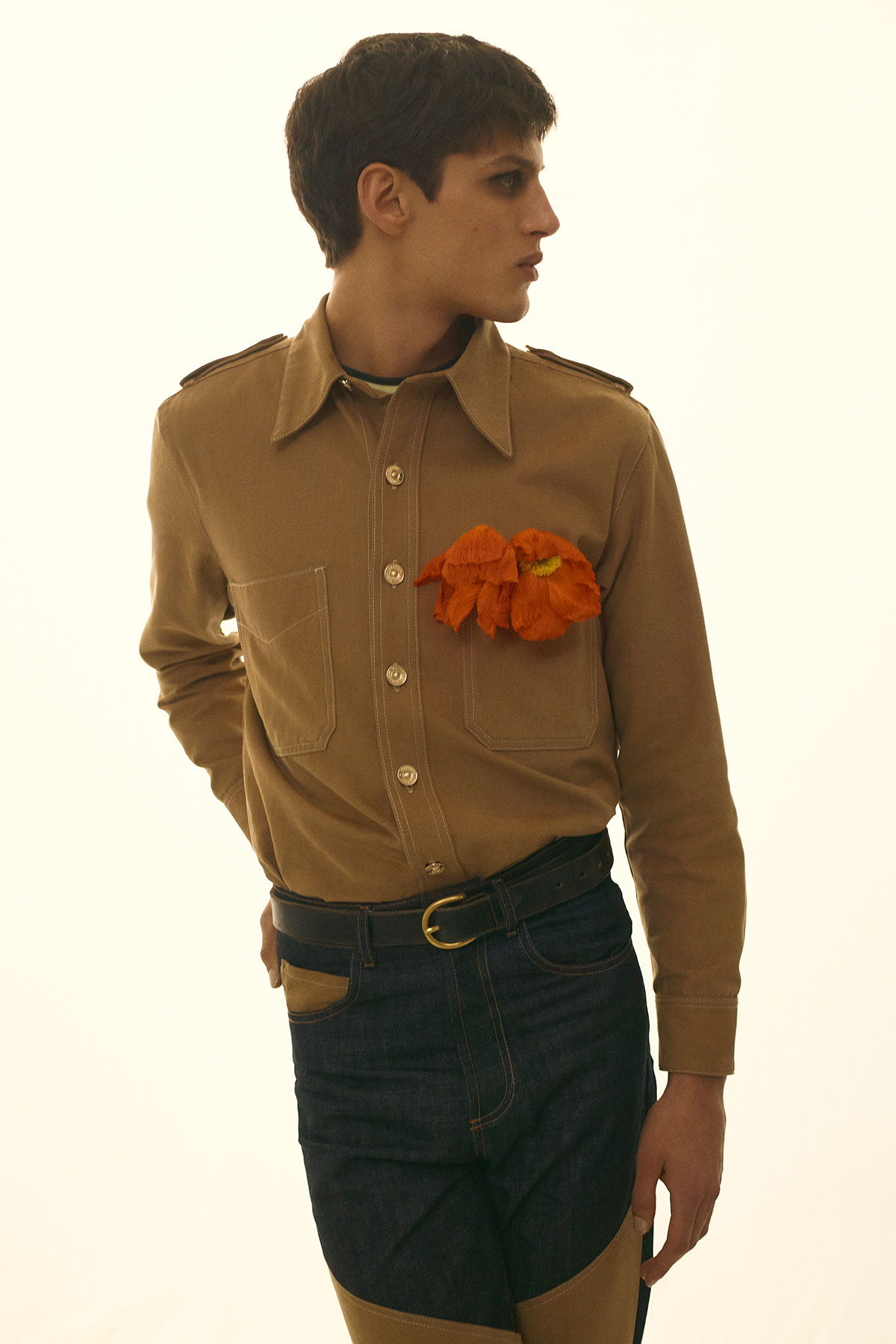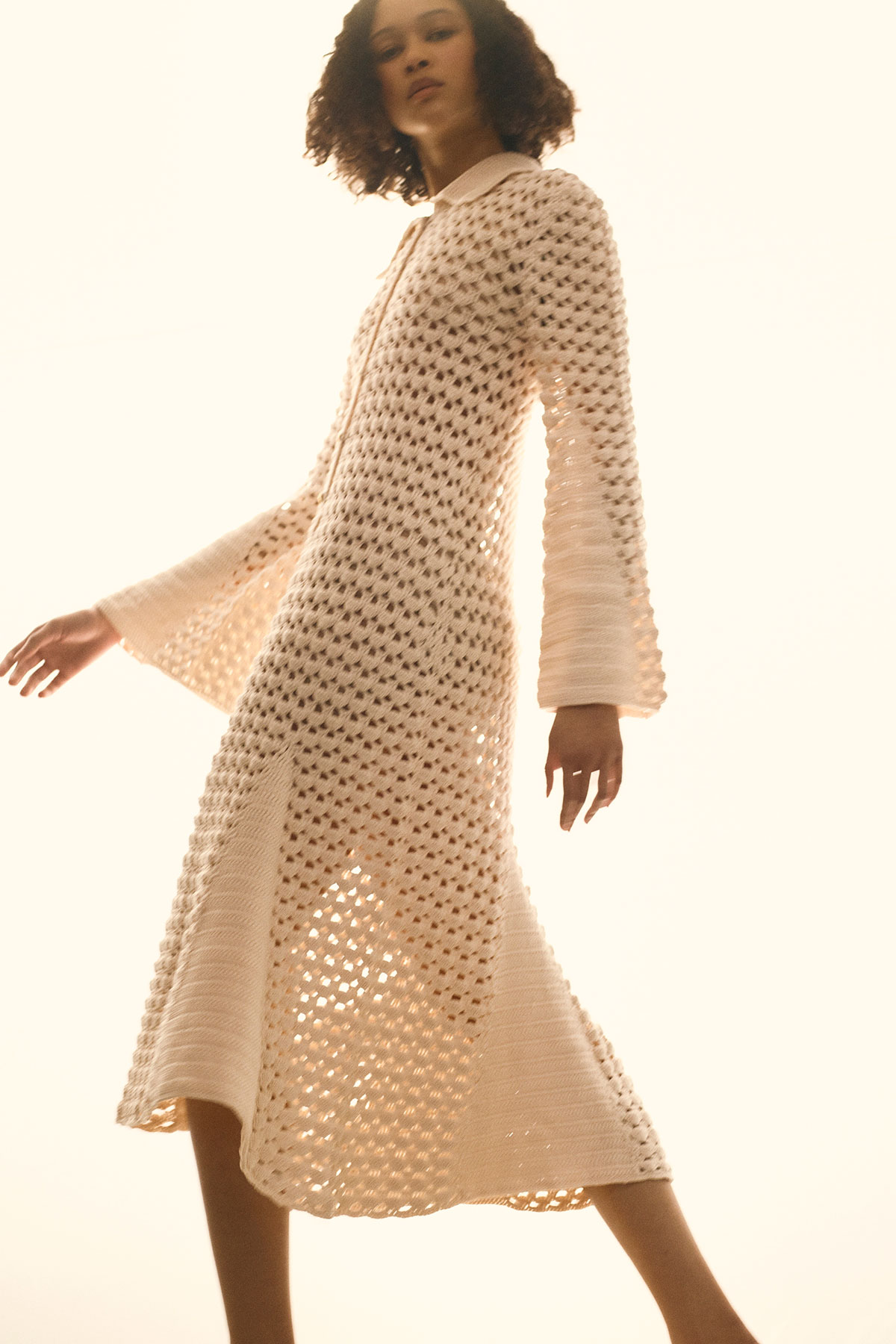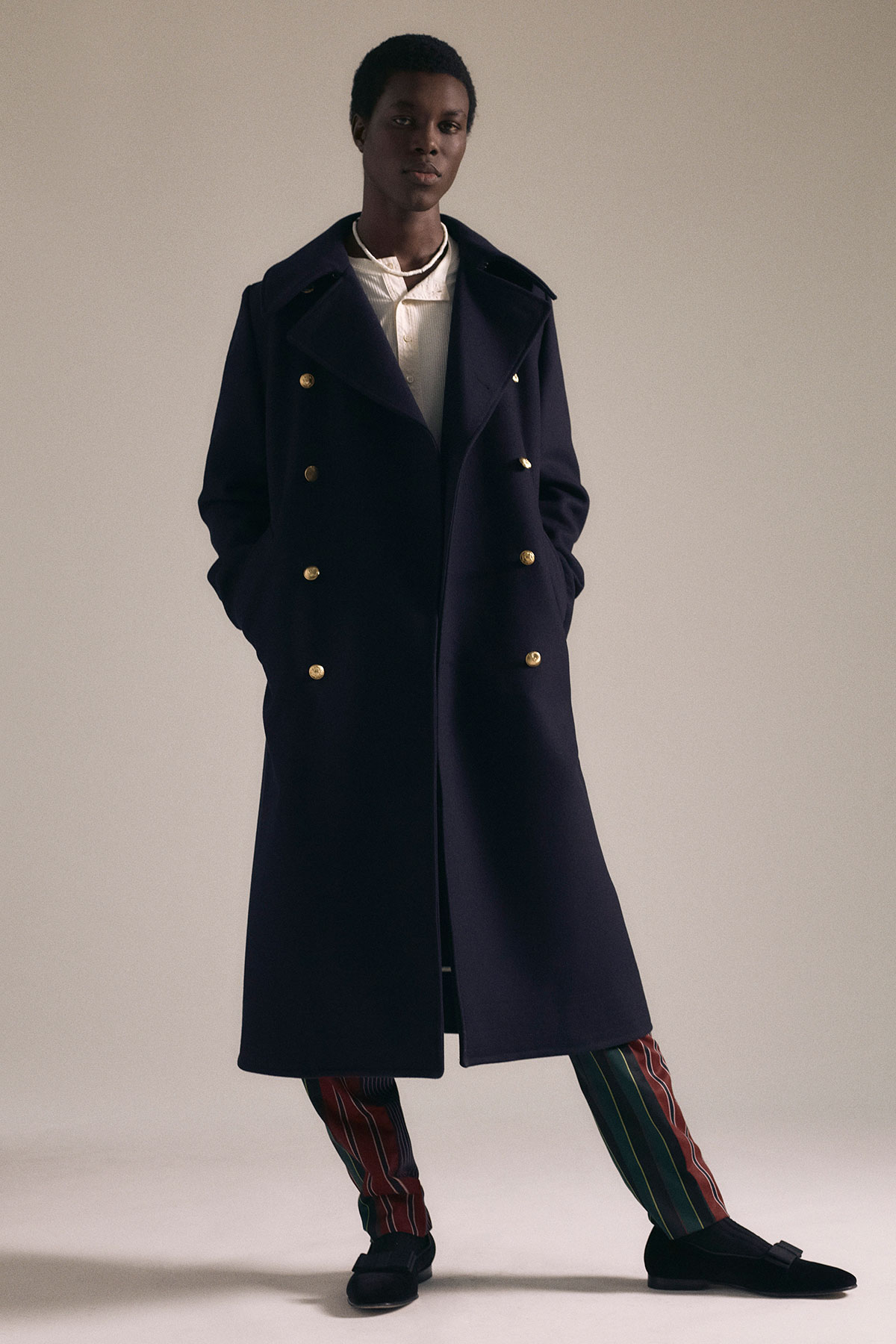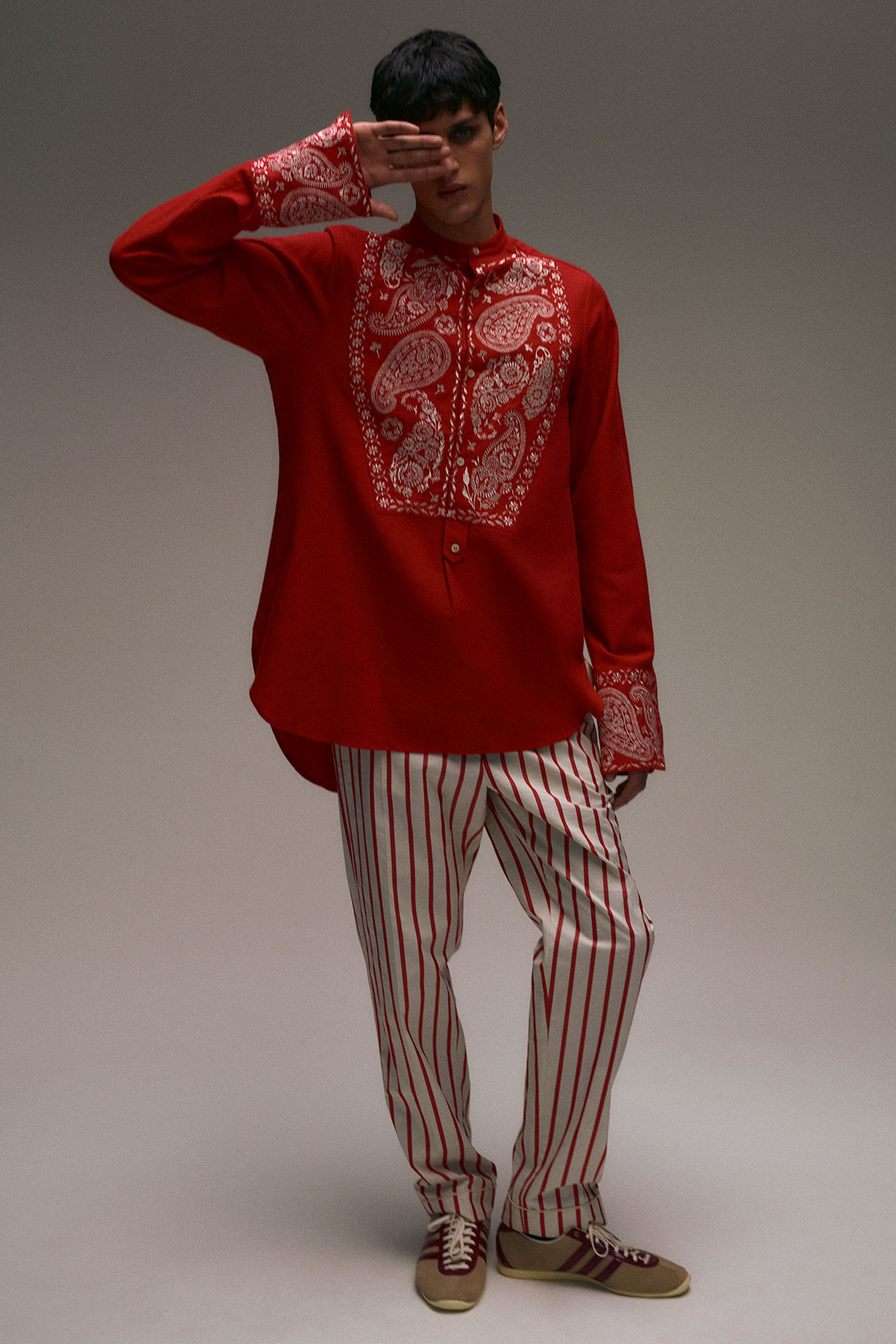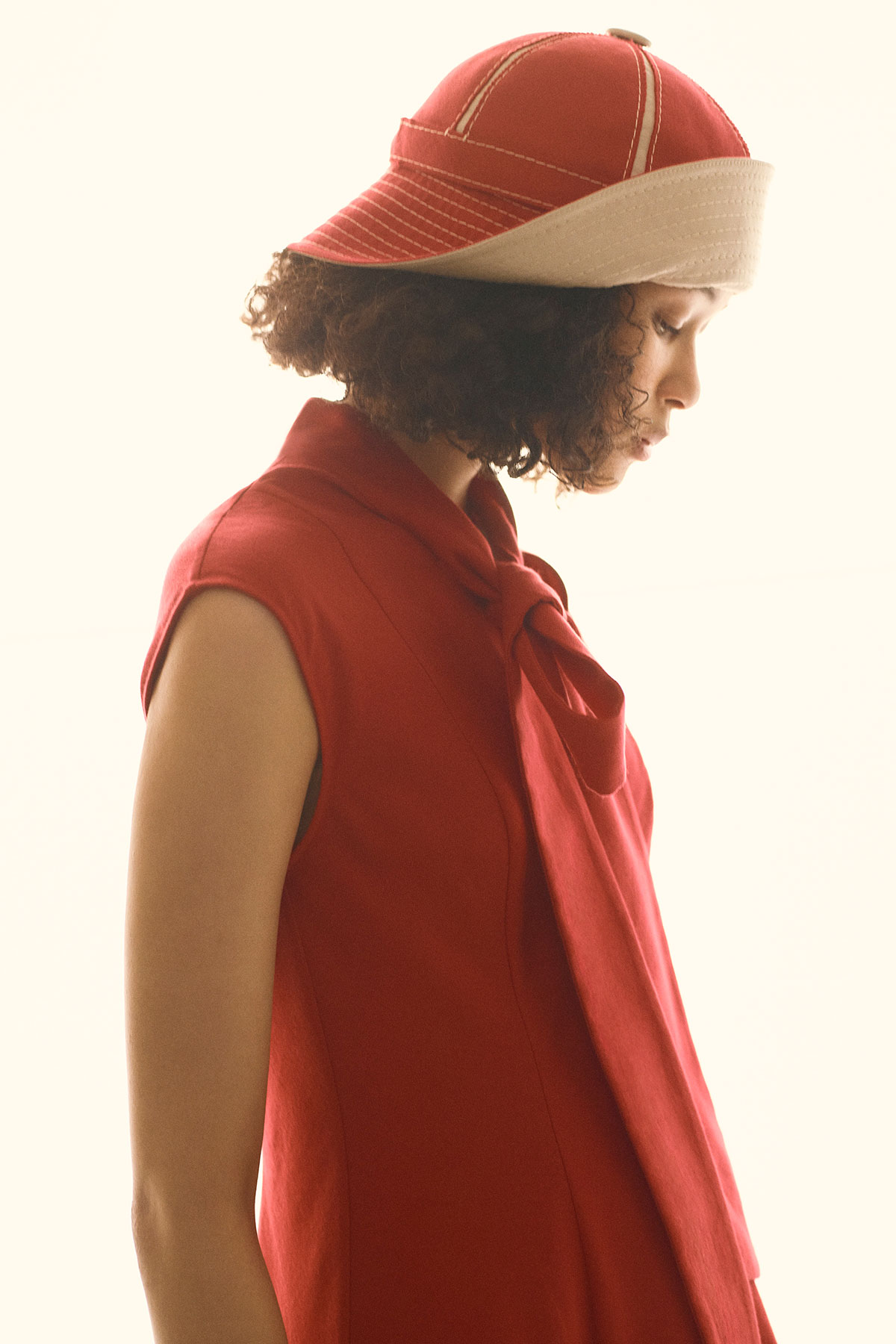 ---
Images courtesy of WALES BONNER.