Embellished interior intertwines with luxurious fashion in photographer Zee Nunes' spread for the February 2014 issue of Vogue Brazil.
Some of Brazil's hottest and newest talents have teamed up to fulfill Zee Nunes' extravagant vision. The rookies Andressa Torres, Carolinne Prates and Mariana Santana look incredible in their gorgeous olive skin tones and natural sex appeal when captured in stylist Daniel Ueda's feminine and inventive wardrobe featuring feathers, sequins and lace from various highly established fashion houses around the globe.
Working a hair style which strikes as an up do variation of the classic wet-look matched with smoky eyes and nude lips, all in the name of Silvio Giorgio, the models perfectly portray the graceful and pampered theme a la Zee Nunes.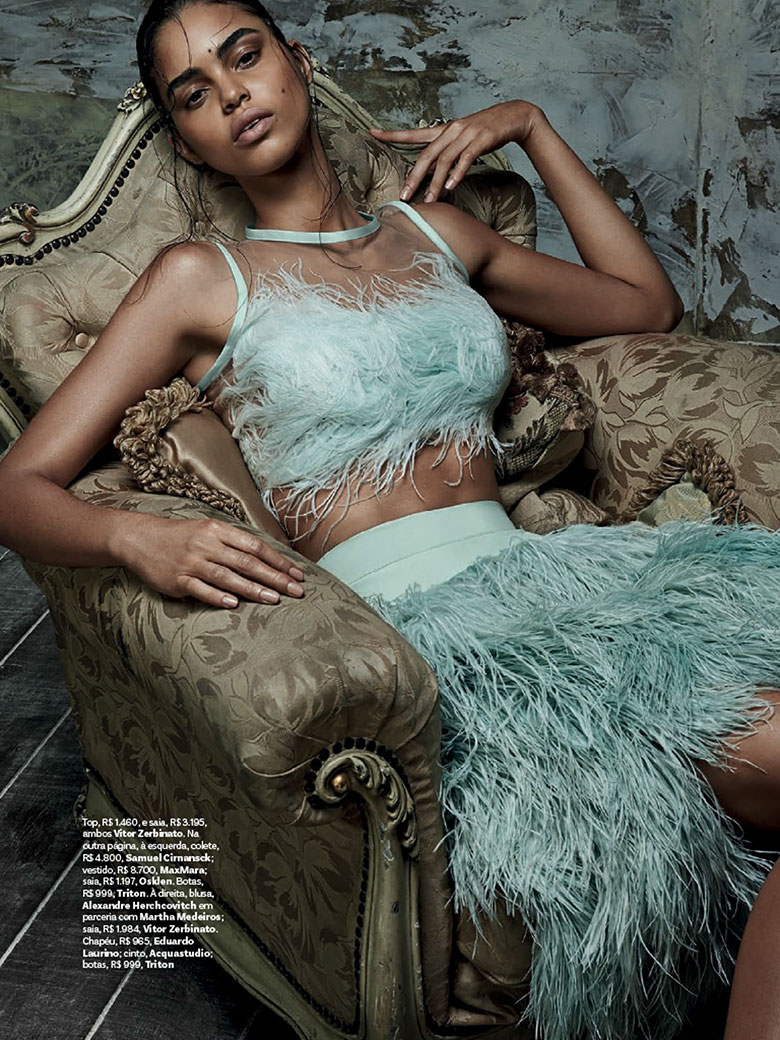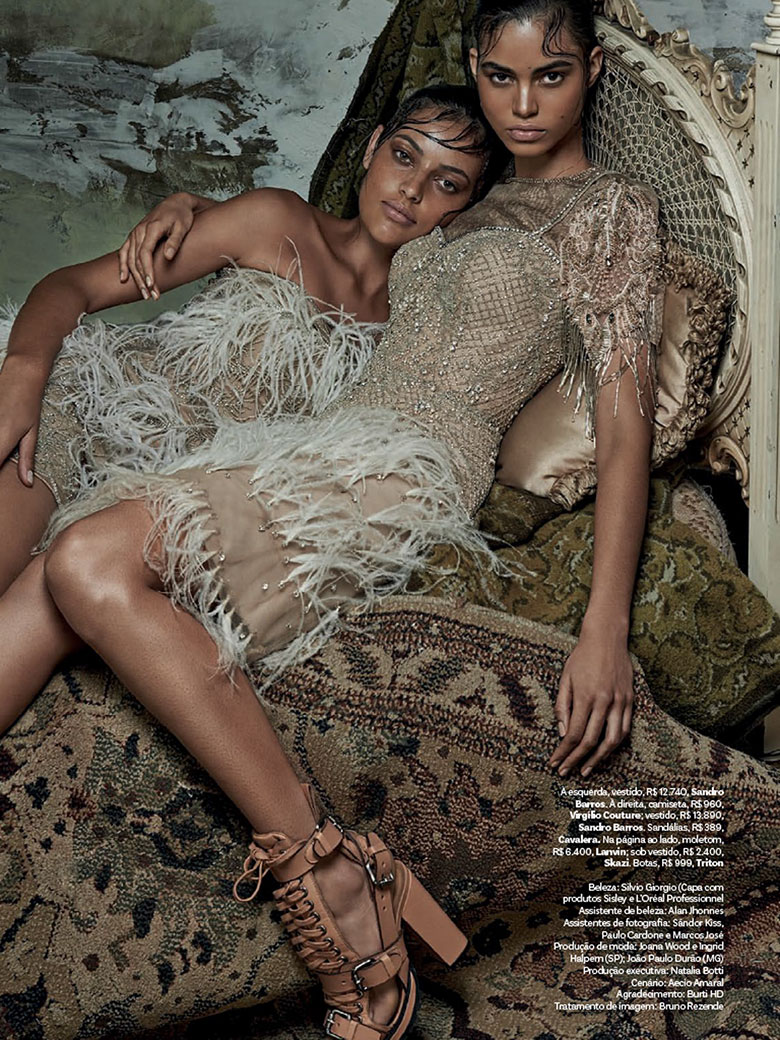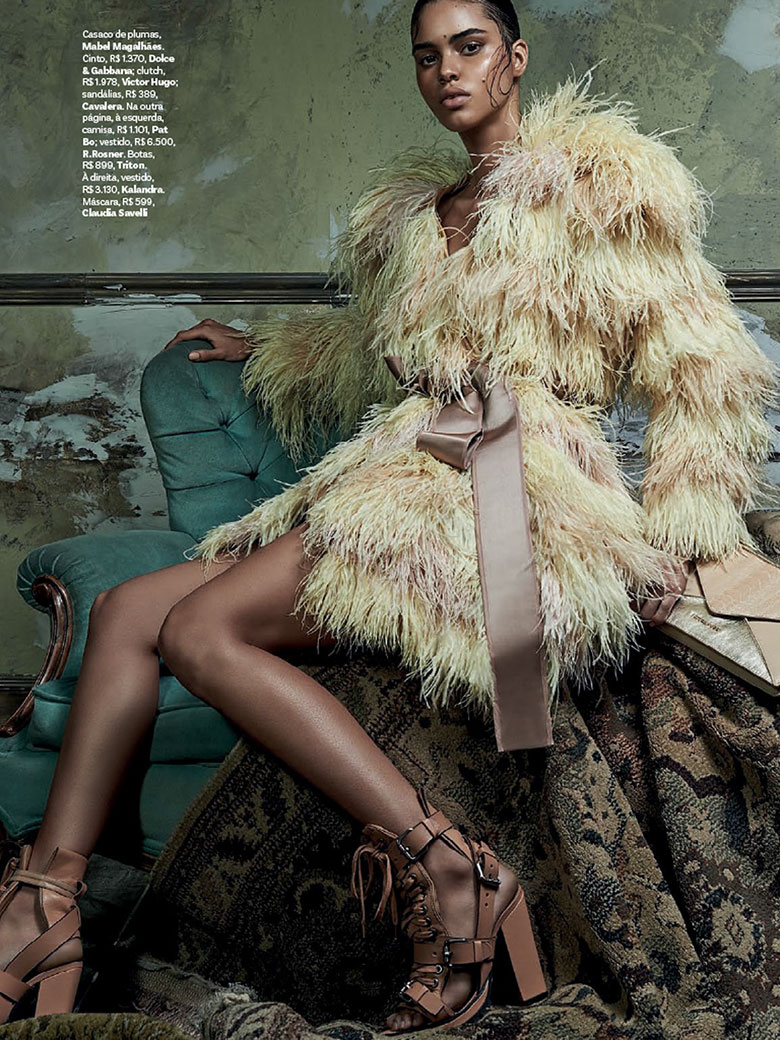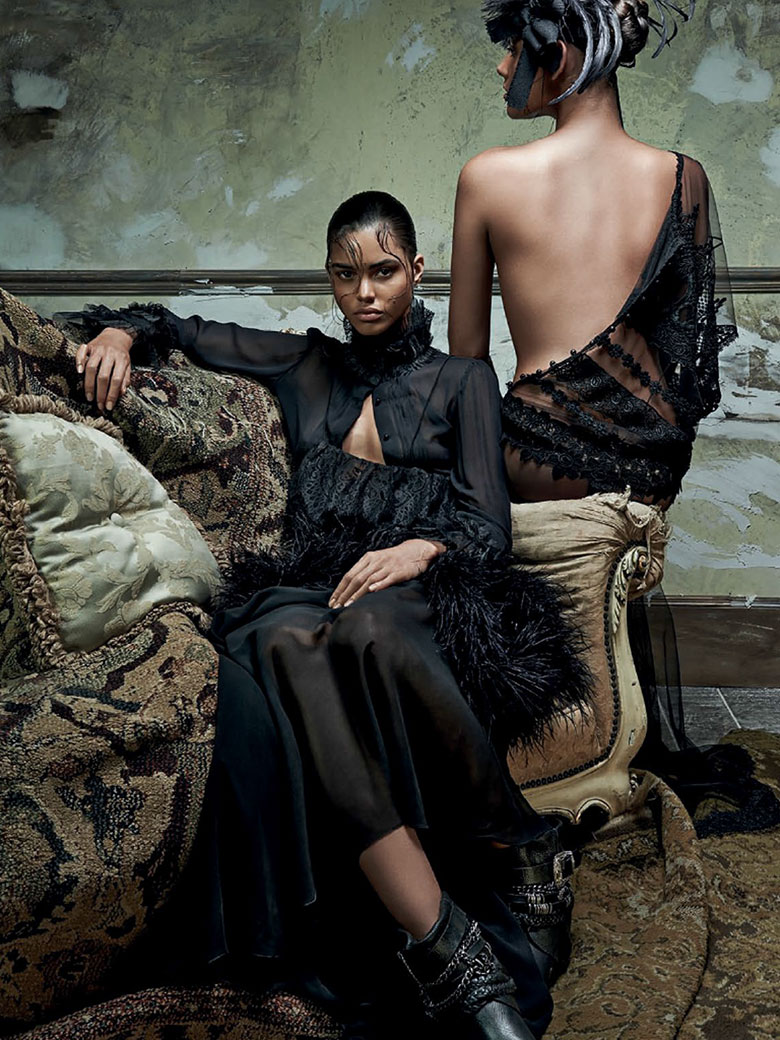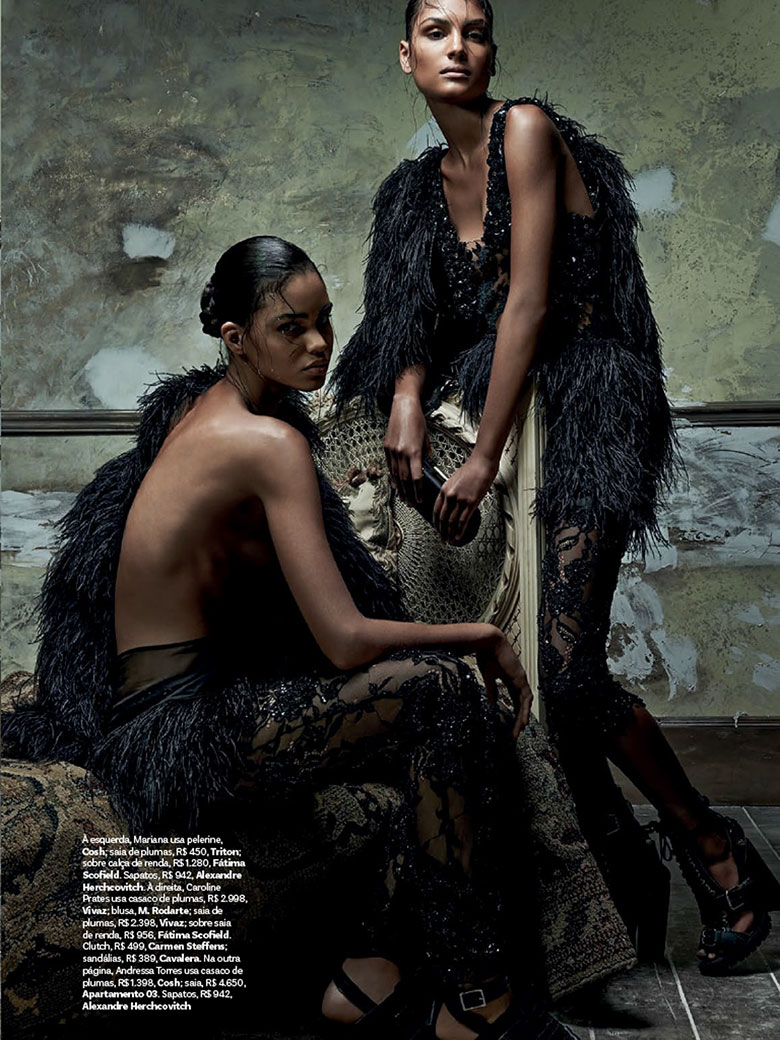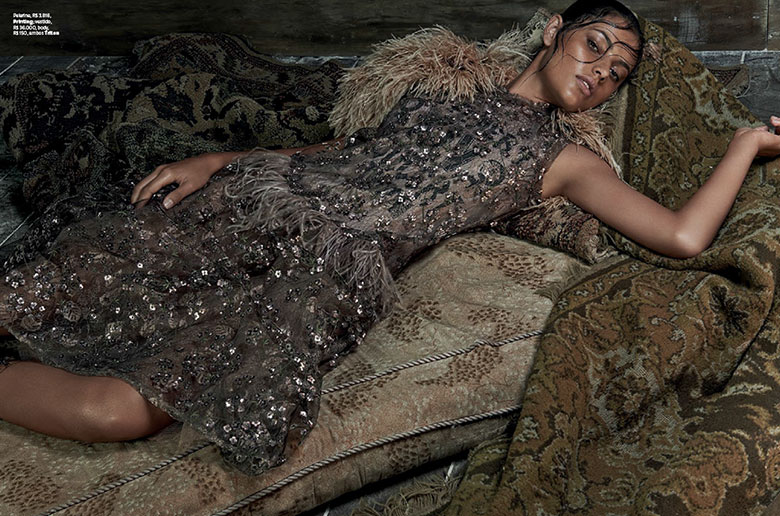 Text by Marija Filipova