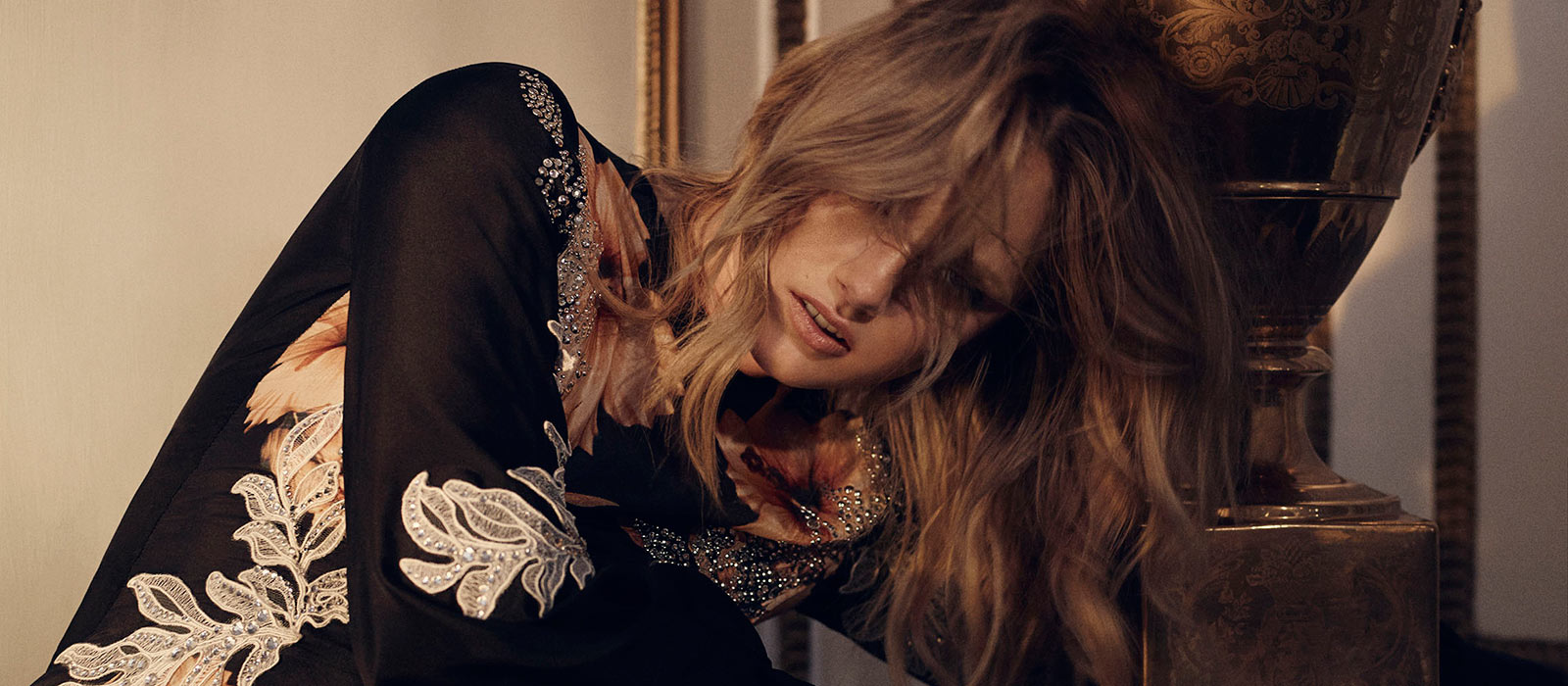 Francesco Scognamiglio
The Italian fashion industry is not known for being a nurturing place for independent designers. Yet amongst the global giants at Milan Fashion Week, Francesco Scognamiglio has made a name for himself as one of Italian fashion's brightest talents—all on his own terms.
Less concerned with following seasonal trends than with honing his own distinct aesthetic, Francesco's collections marry romantic beauty with classic Italian tailoring technique and avant-garde surprises. The result? Clothes that radiate both drama and elegance, and that speak with a voice all their own. Even in his most delicate pieces, there's always a sense of strength. It's no wonder the Neapolitan designer has found fans in Madonna, Rihanna, and Lady Gaga—like them, Francesco stands out from the crowd as a bold creative force.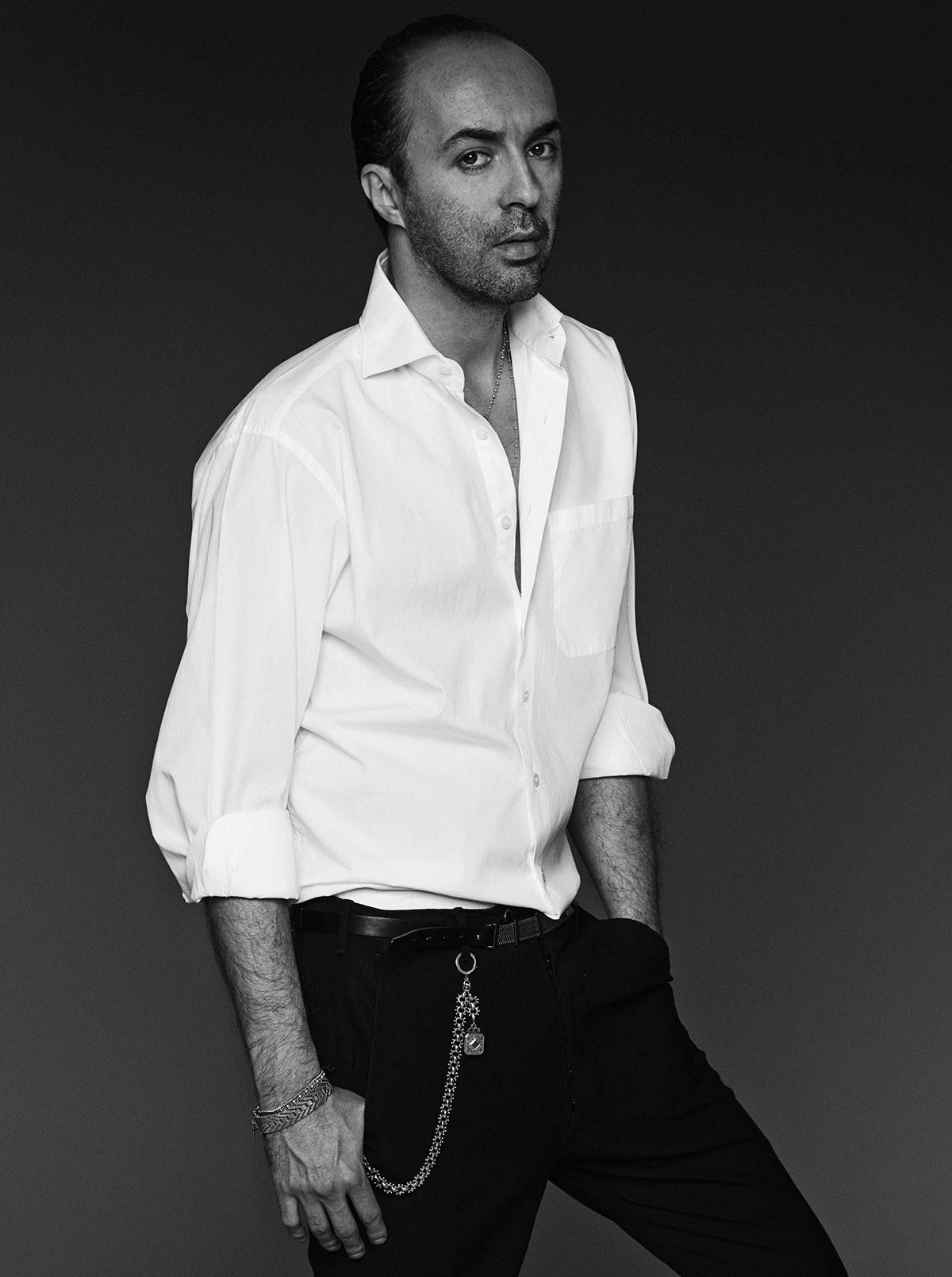 I don't have a private life anymore. My life is my work. Luxury for me is spending one night alone, just sleeping or in the company of friends. But for now, I don't even have enough time for that. It's crazy, but this is what I've chosen, becoming an entrepreneur.
I started my brand in 2000, along with many others who have mostly stopped doing their own collection. But I'm still here, and there's a reason that I am after 15 years. I'm totally dedicated. I'm so happy about the decision I made last year, to come out from my license with my ex-producer. I invested all my savings, everything I have in my maison. I'm building my little empire. I'm the last one who doesn't have a license and has the honor of having my own brand in Italy.
The sense of drama in my collections comes from my origins. Naples is the most beautiful city in the world. Just walking the streets there is an inspiration for me. My city is full of art, color, sun, love, passion. My show is my 9 minutes to express myself, at my peak. The opening look of my last collection, worn by Anna Ewers, that's my soul. Pure, avant-garde, and essential.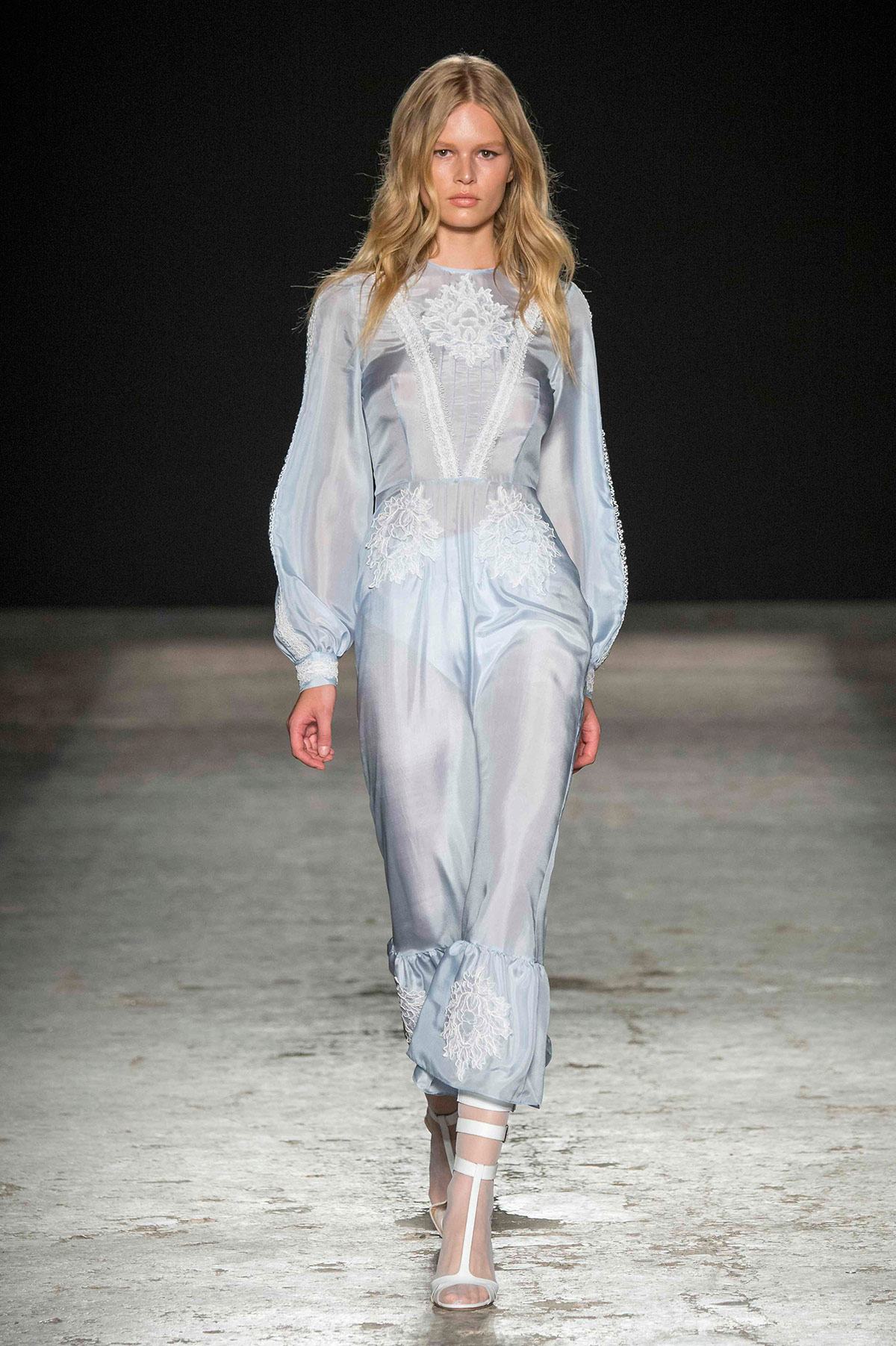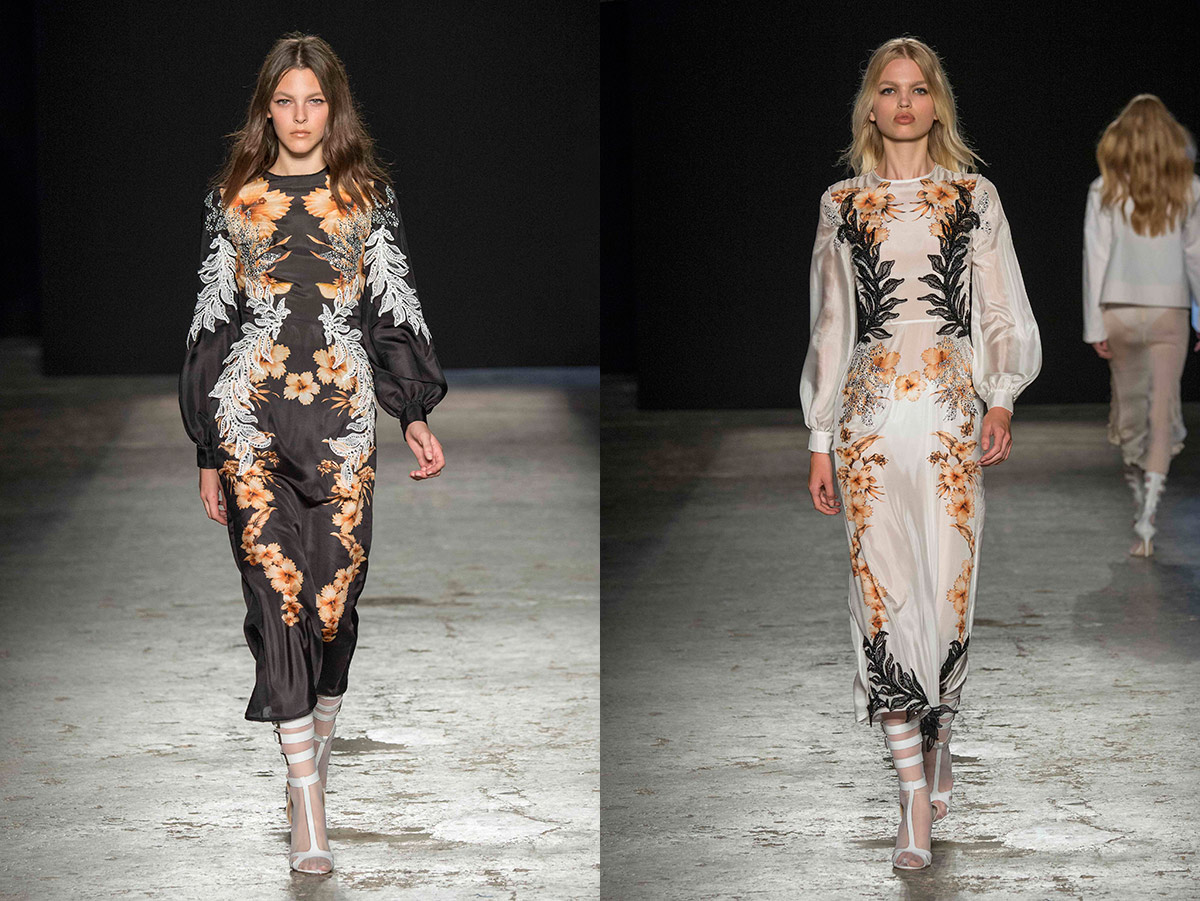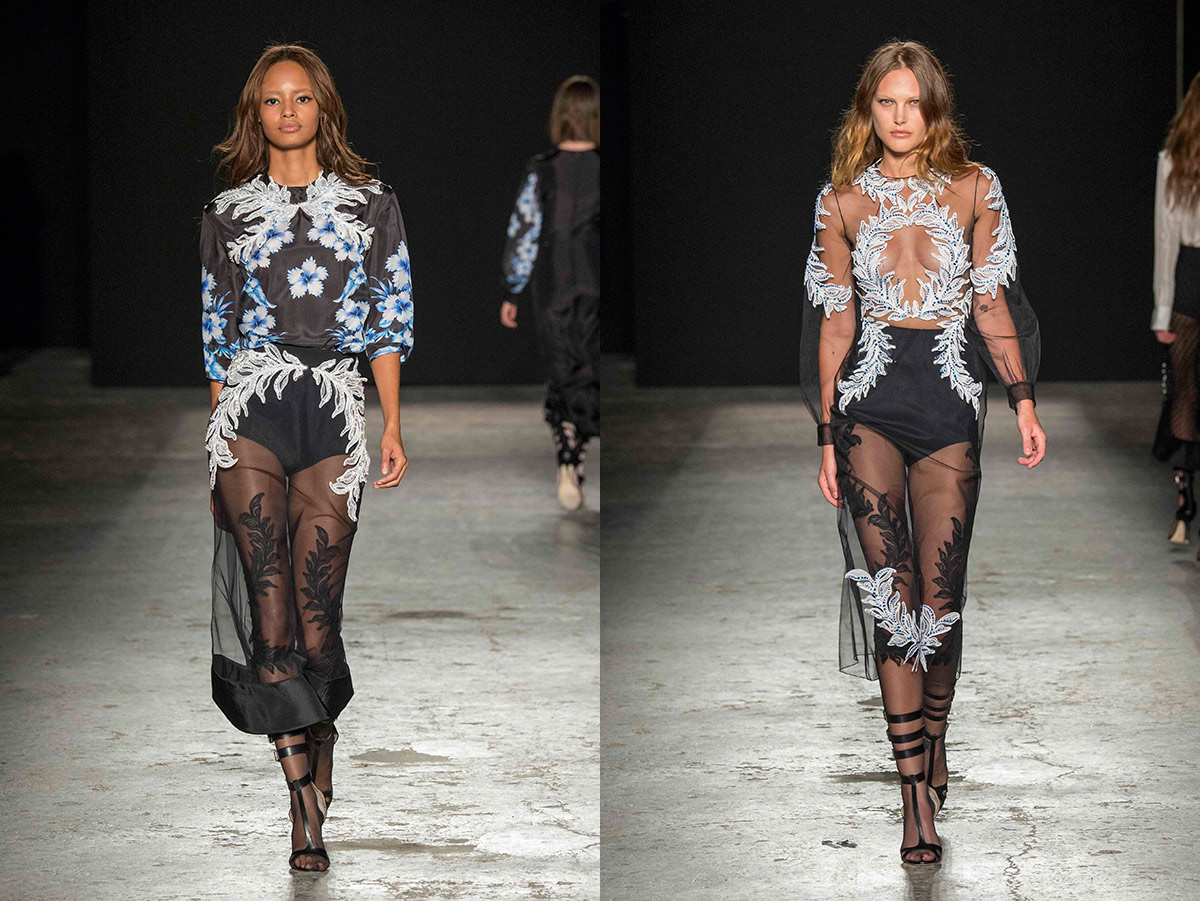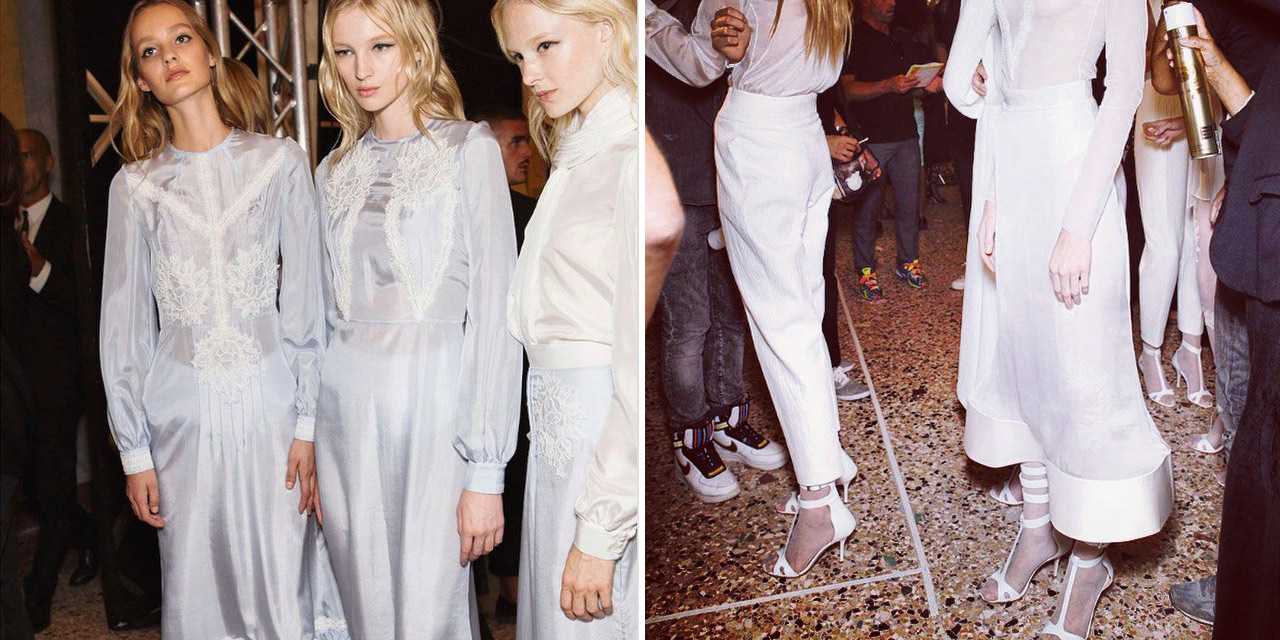 Francesco Scognamiglio Spring/Summer 2015
One of my oldest friends remembers that even in primary school I wanted to be a designer. It all started with my mother. She was the most elegant woman on this earth. I remember when I was 8 years old, maybe even younger, going with her to boutiques when she was fitting dresses. I still remember the smell of all the fabrics, and the sense of beauty.
After high school, I studied design at the Academy in Naples. But studying, for me, was just learning how to get started in the industry. I already was completely clear about my future as a designer.
Before I had my own label, I worked for Versace. I meet Donatella and all their crew in Naples 21 years ago, in 1994. I had discovered a guy who Versace cast in their campaign. After the shoot wrapped, Donatella invited me to a special dinner at Villa Lauro in Posillipo. I was so young, and I was at the same table as Bruce Weber, Helena Christensen, and Joe McKenna. That was the beginning of my relationship with Versace brand. I worked as a coordinator on their special events, the fashion shows, the parties, the events with celebrities. I have so many amazing memories of that time.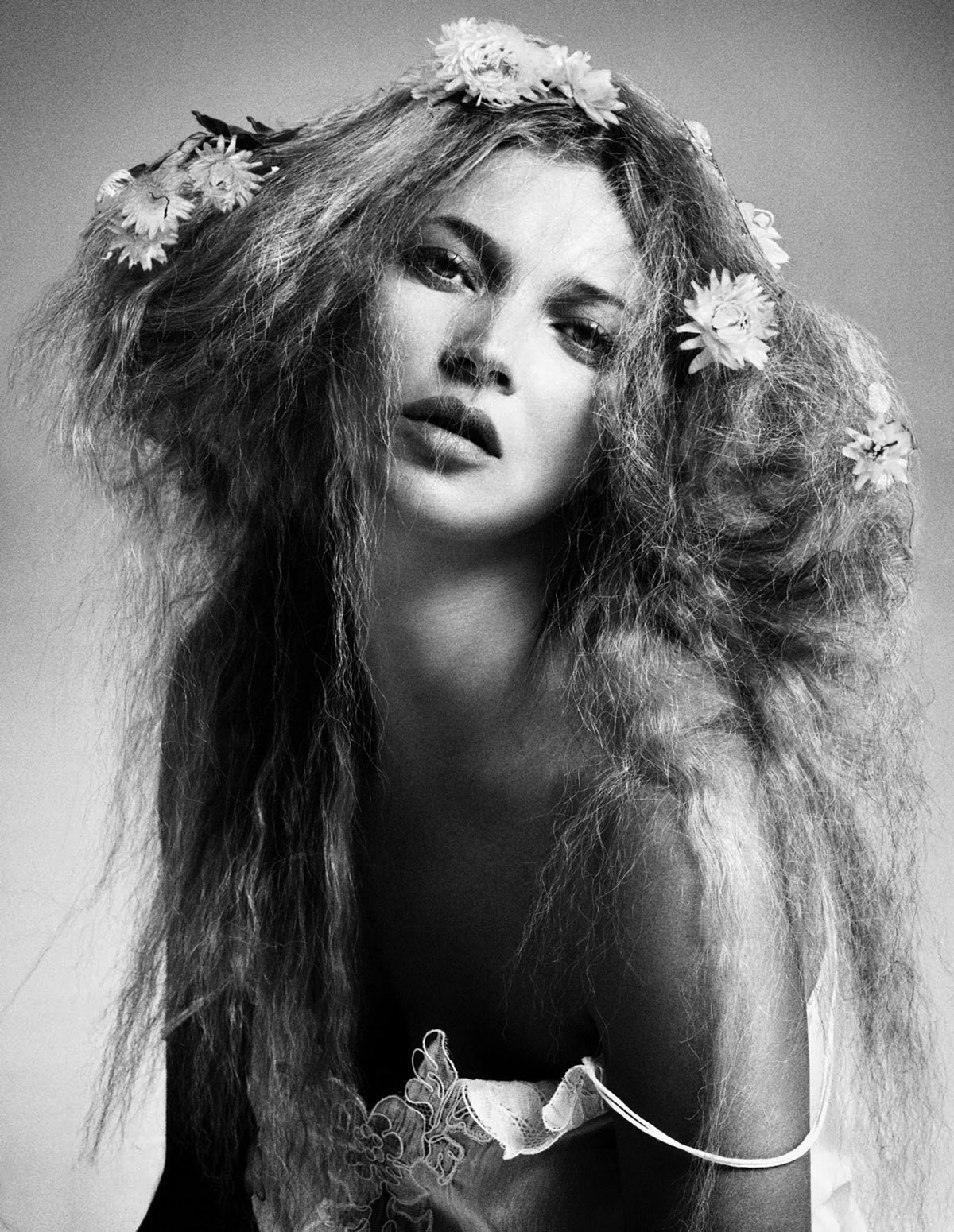 Kate Moss by Daniele & Iango for i-D Magazine Pre-Spring 2013, wearing Francesco Scognamiglio
I really love Donatella and her whole family. I think it's important for us to support each other, within the Italian fashion industry. If we stop supporting each other, one day Milan will be empty. Italy needs to support Italy, because our creativity is the most influential in the whole history of fashion.
Another muse for me, besides my city? Karmen Pedaru. She's a sister for me, the sister I never had. A great person with a huge heart. She and her husband, Riccardo Ruini, are part of my family. Riccardo produced my last two campaigns, and Karmen starred in them. I love them and I'm very proud to have them in my life.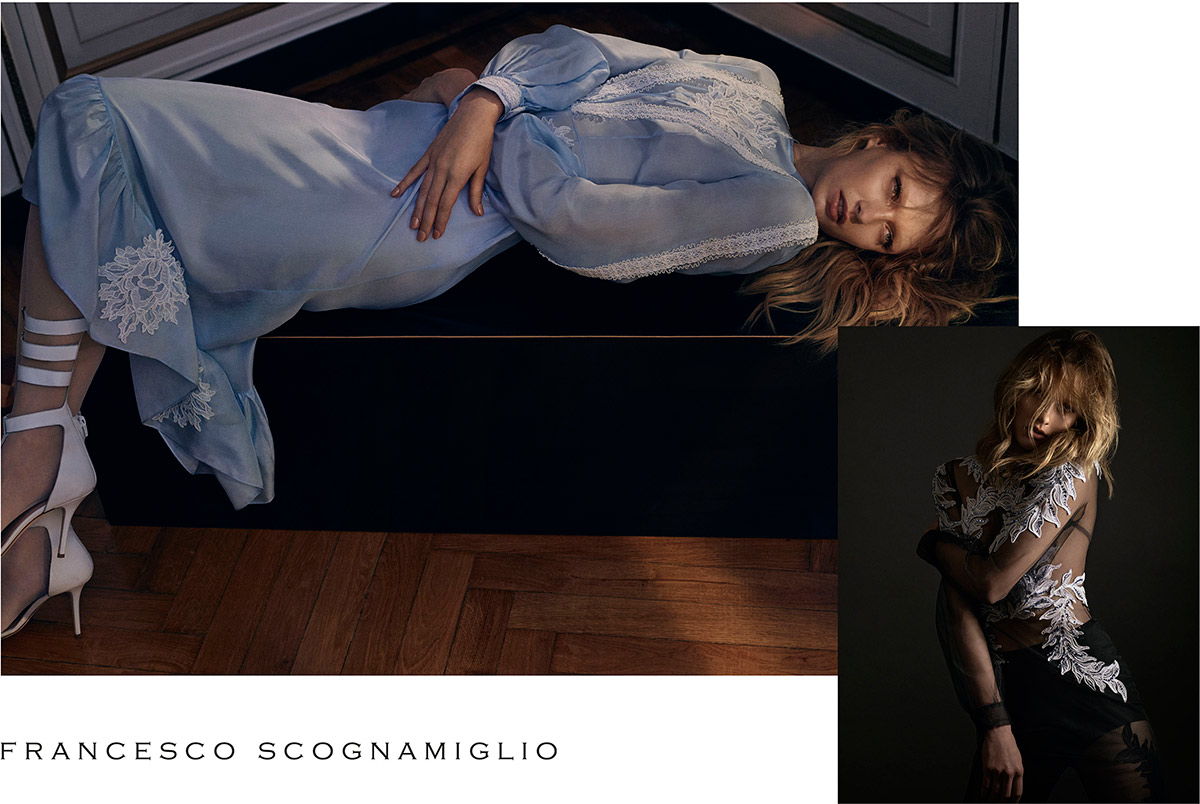 Karmen Pedaru by Sean & Seng for Francesco Scognamiglio Spring/Summer 2015 Campaign
There's so much I want to do. Starting with a couture presentation, maybe later this year in Paris. Some of the pieces in my pret-a-porter collection are really couture. It's my DNA, and I think it's the strongest part of my identity as a designer. I also would like to do a men's collection, and open a flagship store.
It's crazy but it's true: sometimes my inspirations come to me in my dreams. I can be in a complete creative crisis, and then in the middle of the night I wake up because I dreamed something special, and then I start to sketch. I love drawing so much. I've loved it ever since I was a child, when I would draw the saints and madonnas I saw in church. I wish I had more time for it. There is so much I want to do, creatively. One day, I even want to become a director. I want to share beauty through the camera.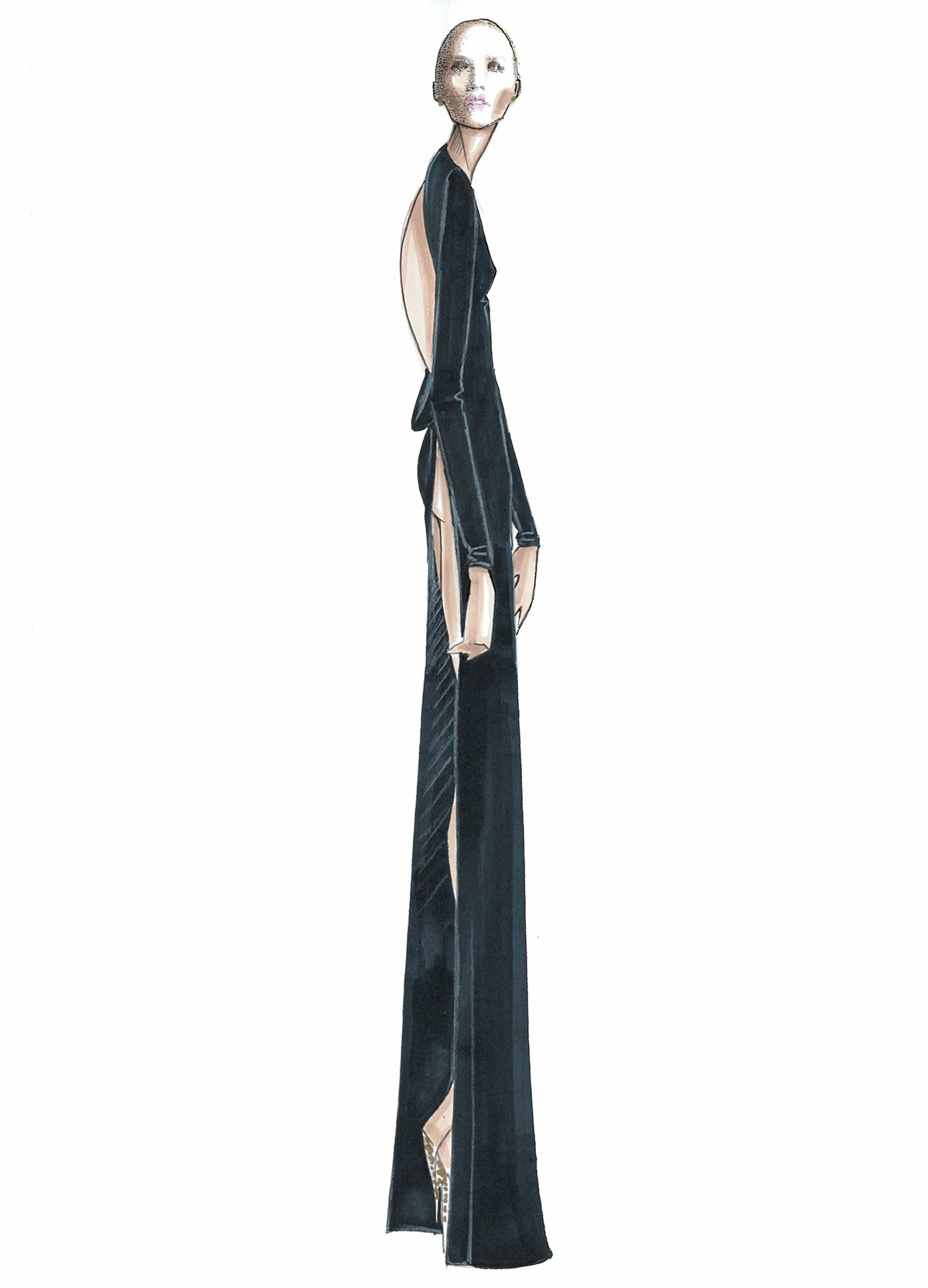 ---
Interview by
Alexei Key & Anna Griggs
First image: 
Karmen Pedaru for Francesco Scognamiglio Spring/Summer 2015 Campaign