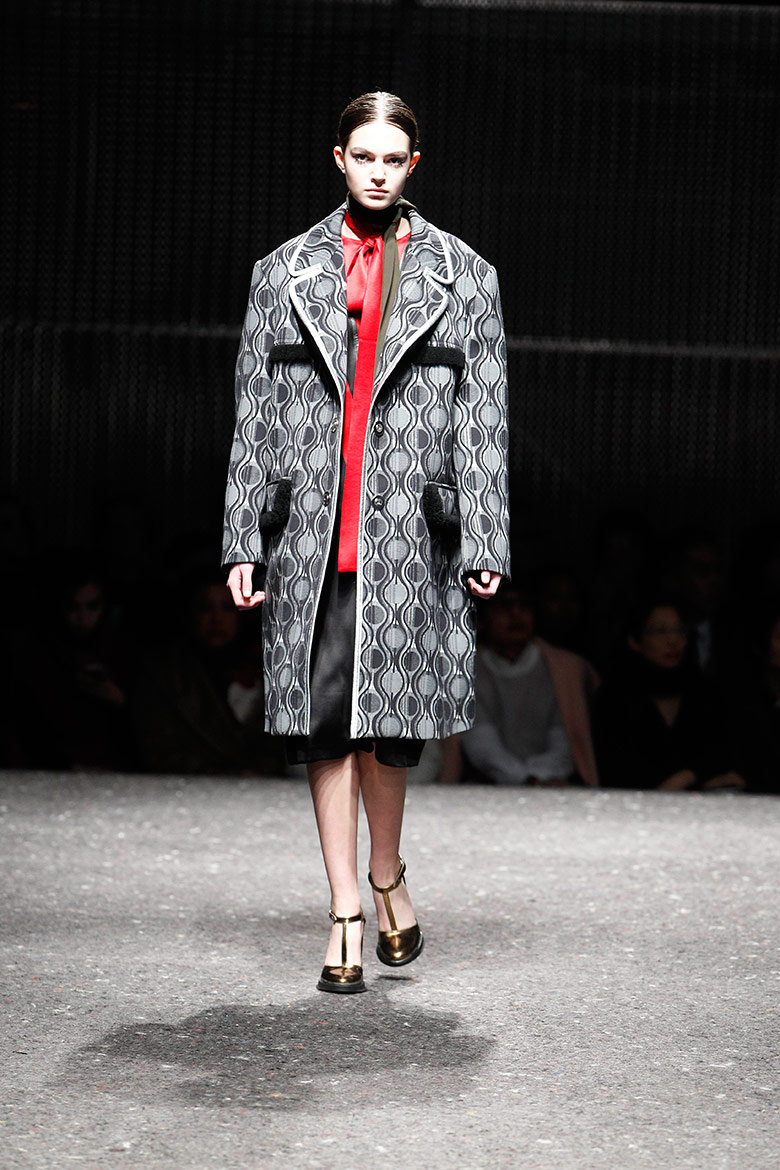 From Prada's last season's extravagant prints, teddy bear coats and sporty socks, to the oversized coats and satin dresses of their autumn/winter 2014-2015 collection, it is apparent that Miuccia Prada has successfully delivered an exciting prequel to last years spectacular fireworks.
SEE ALSO: Prada Spring/Summer 2014 Campaign
It is the 20th of February and Prada is finally revealing their autumn/winter 2014-2015 collection for the anticipated in-crowds. The models were marching out on the star glazed runway in masculine shaped coats, patterned dresses accessorized with thigh high boots and scarves in various colors to portray an autumn friendly collection.
 Keeping their sporty touch from last season's playful socks, this season we are instead facing an oversized version of the V-neck Golf knit accompanied with turtlenecks and heated coats. Fur were also a texture well used by the Prada team, gracing the shapes of dresses and coat detailing creating some outstanding statement pieces for the long-awaited showing.
 Finishing off the show with a golden finalé of a futuristic update of the classic sheepskin jacket, proves why Prada is and will always be one of the top league fashion houses to set the freshest trends.