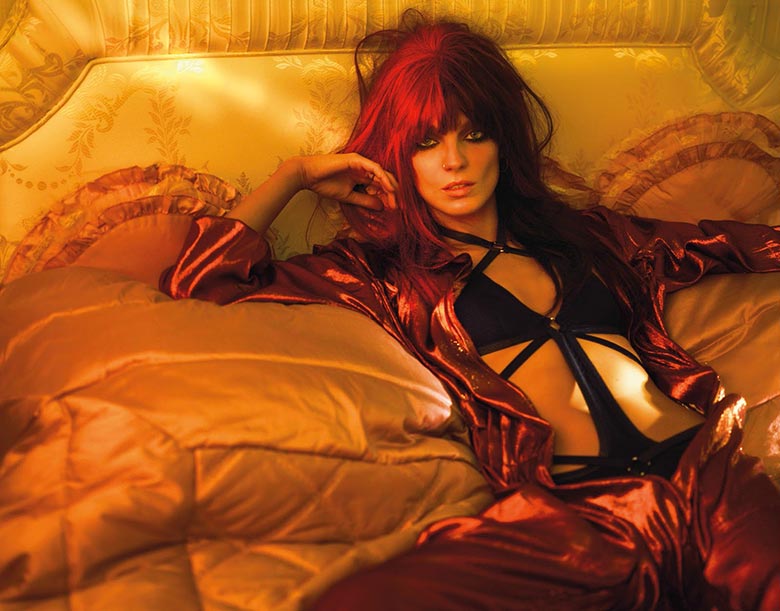 Daria Werbowy goes wild in photographer duo Mert & Marcus' story for the March 2014 issue of Vogue UK.
SEE ALSO: Sam Rollinson by Alasdair McLellan for Vogue UK March 2014
Supermodel Daria Werbowy is revealing her second and rougher persona through out the styling of the iconic Kate Moss. Biker jackets, body suits and leather skirts are just a few of many items of Kate Moss' chosen wardrobe for Daria.
The brilliant duo, Mert & Marcus has captured a rocknrolla in her luxurious house when working her hardcore outfits. Lensed through a black and white filter, leaving just two photographs in color, the spread couldn't possibly ooze more 'rock chic' even if it wanted to.
Responsible for Werbowy's red long hair is hair stylist Oribe while make-up artist Lucia Pieroni has created a black smoky eye and added a nose ring to Daria's looks to enhance Mert & Marcus' dark and somewhat provocative editorial in the name of rock 'n' roll.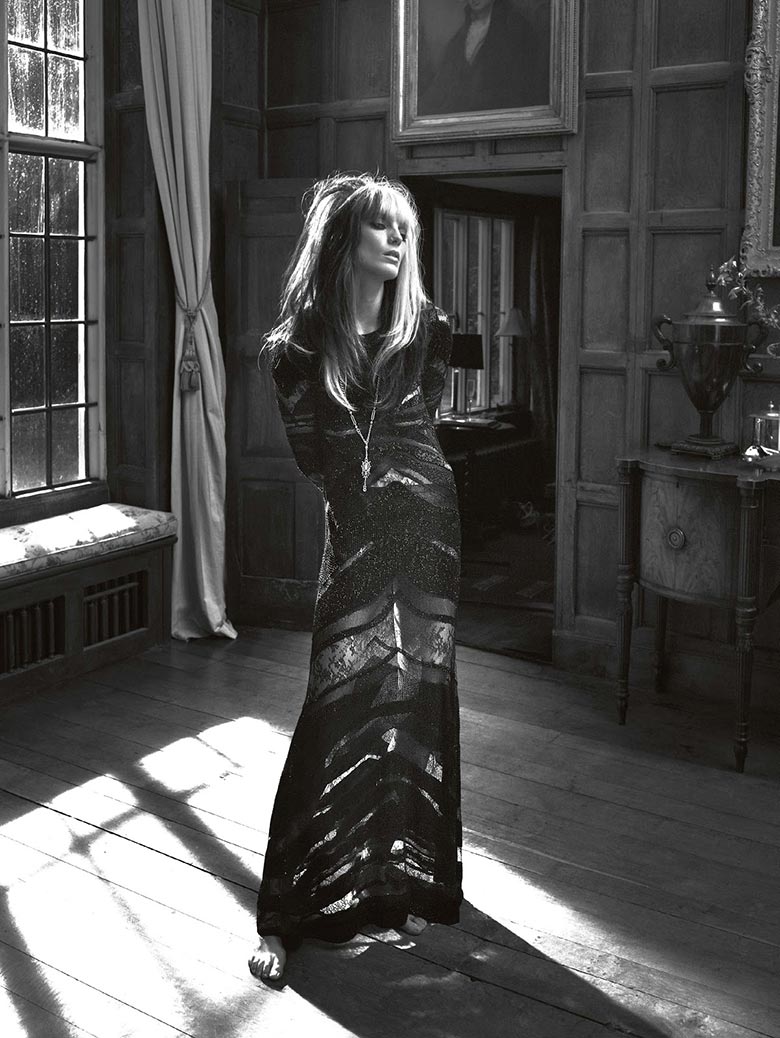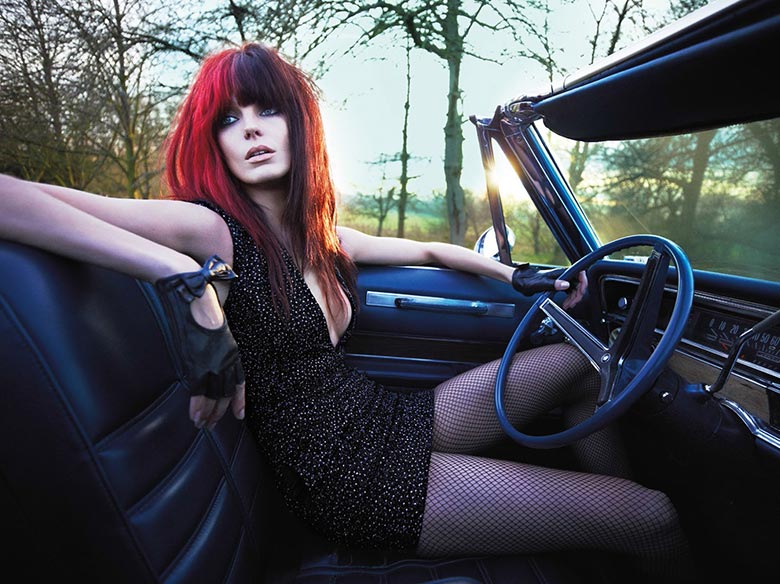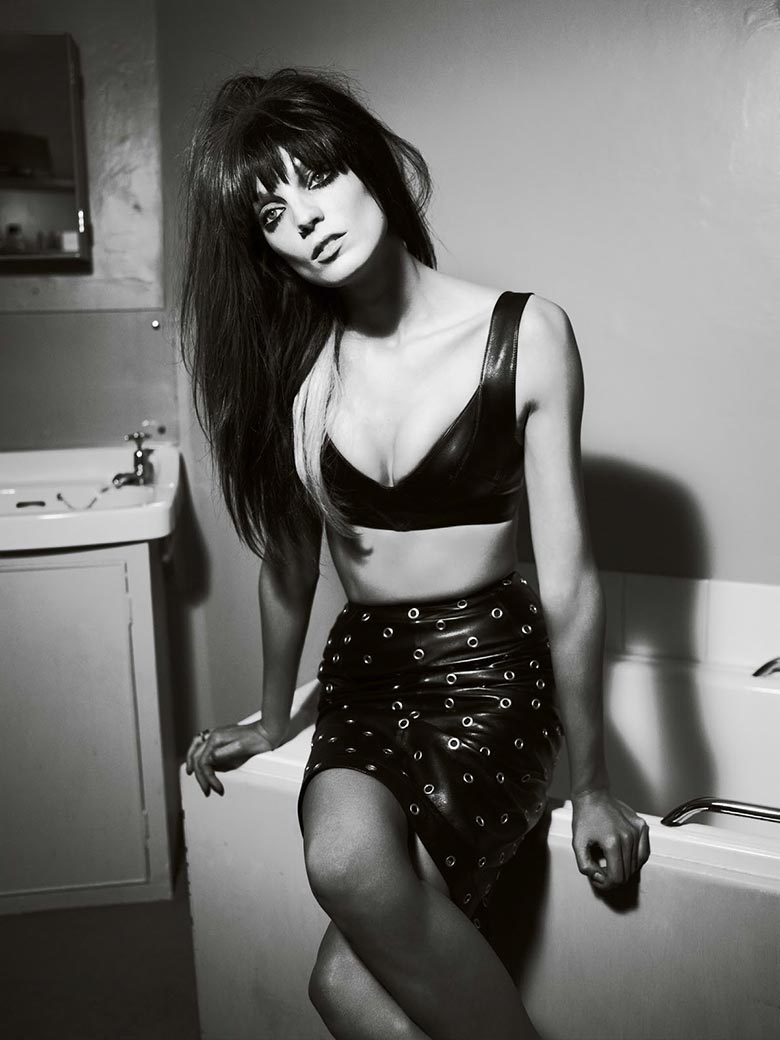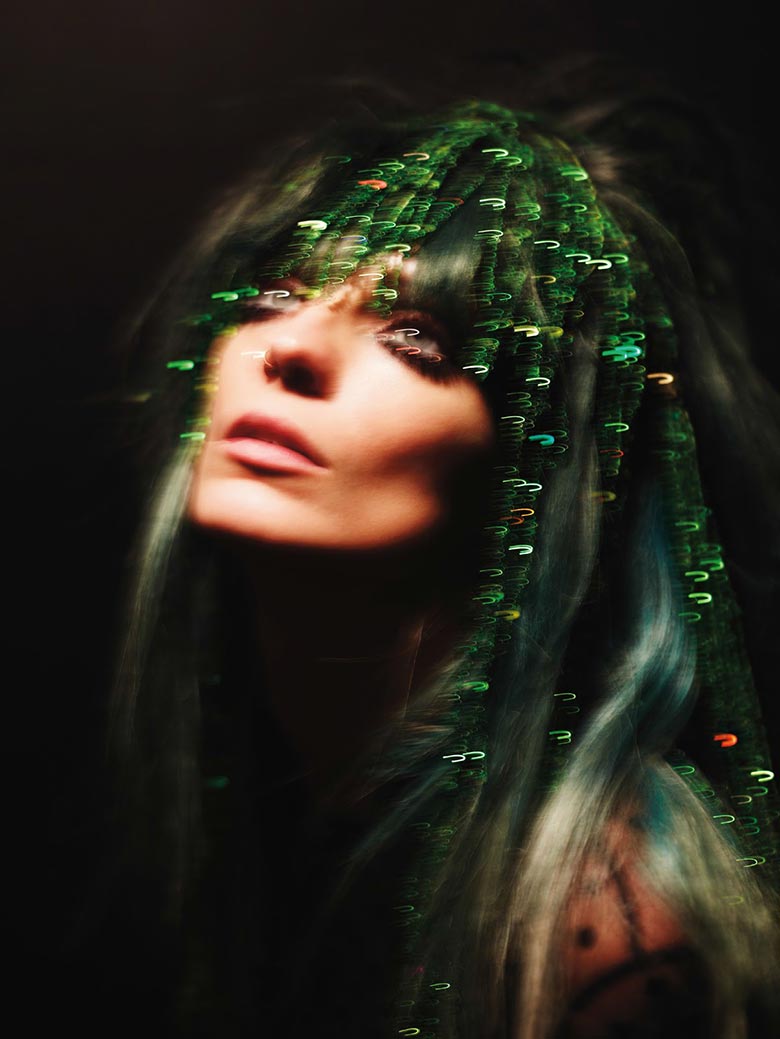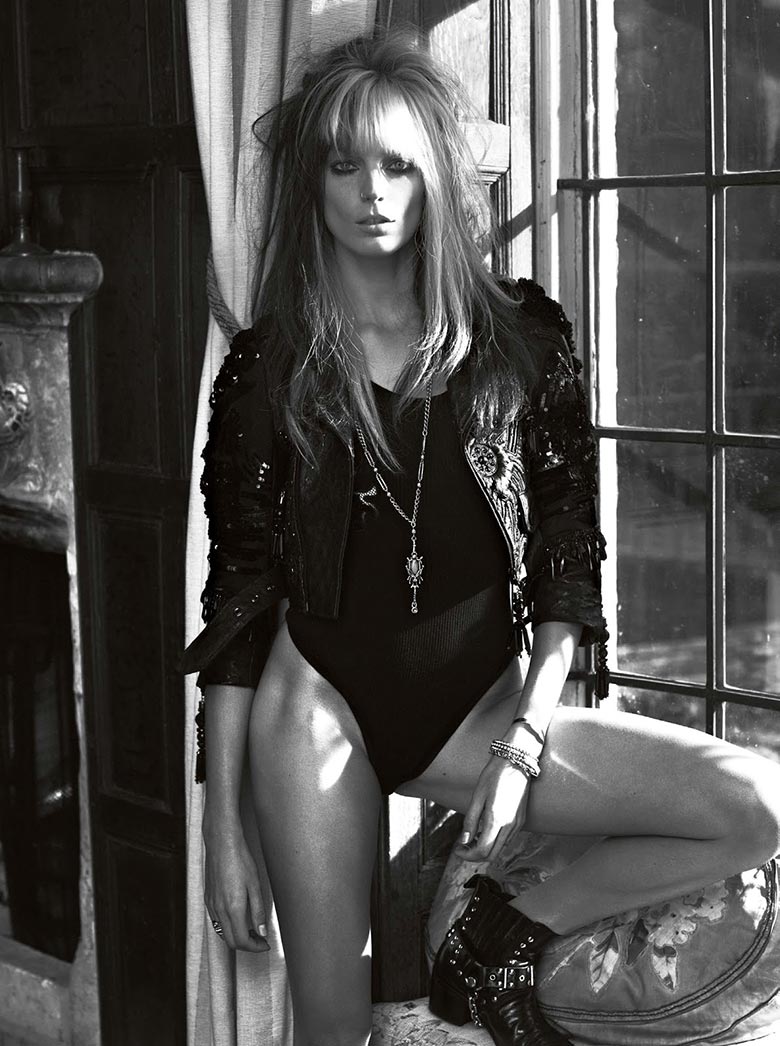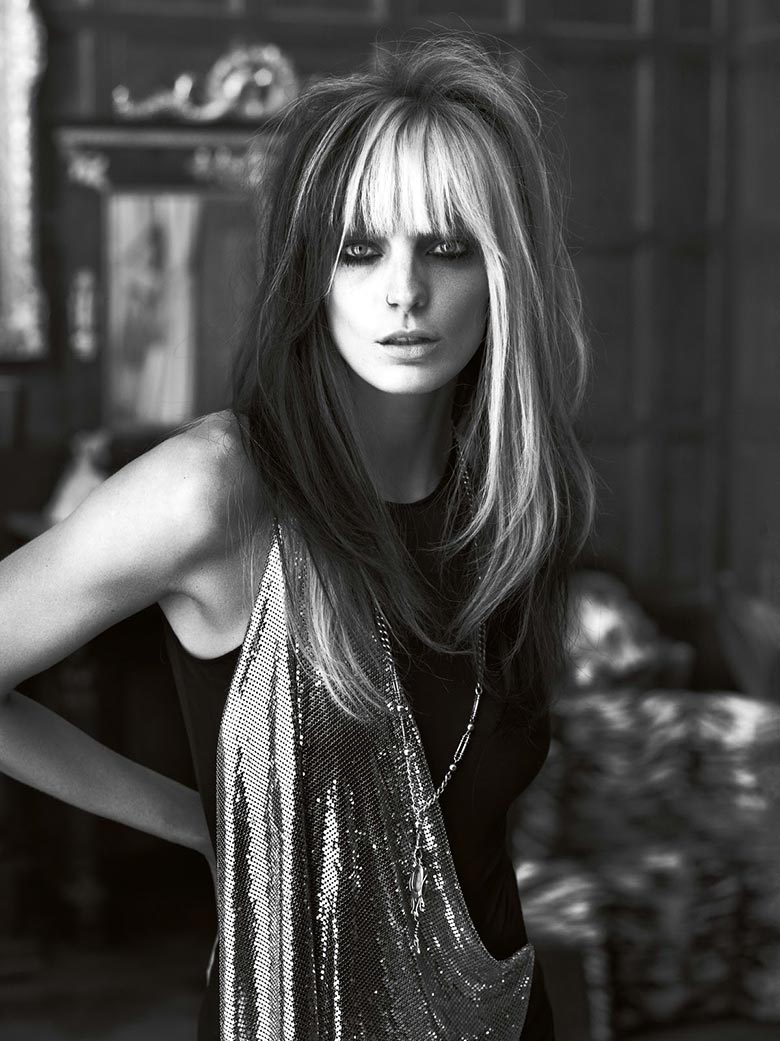 Text by Marija Filipova