Maison Margiela SWALK II Bag 2021. For the 'Avant-Première' Autumn Winter 2021 collection, Maison Margiela introduces its new bag: the SWALK II. Its name comes from the Co-Ed Spring Summer 2021 S.W.A.L.K. II film: "Sealed With A Loving Kiss II", in which a red Recicla version of the bag was first introduced.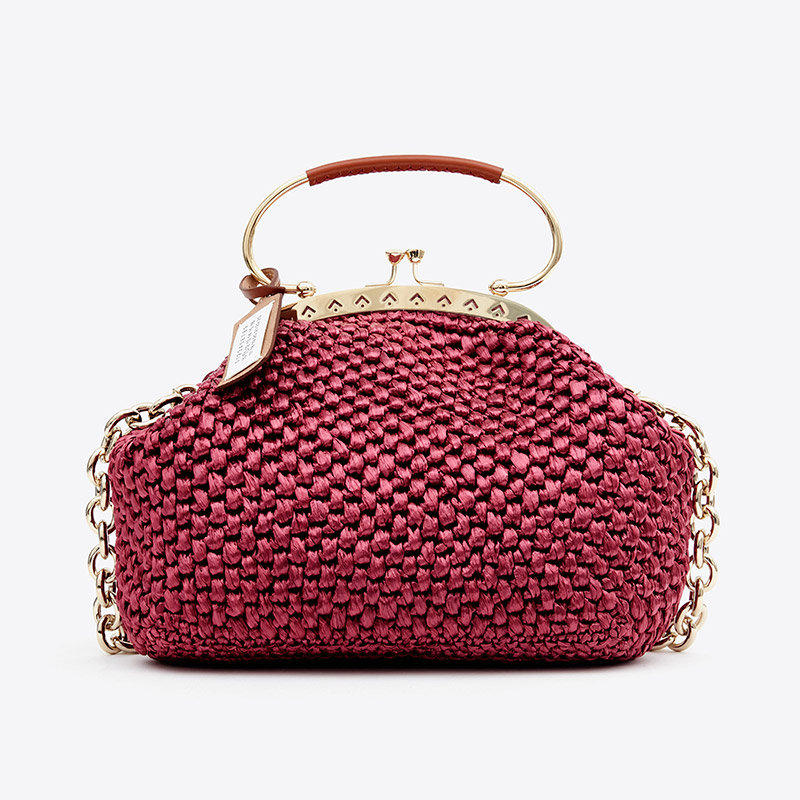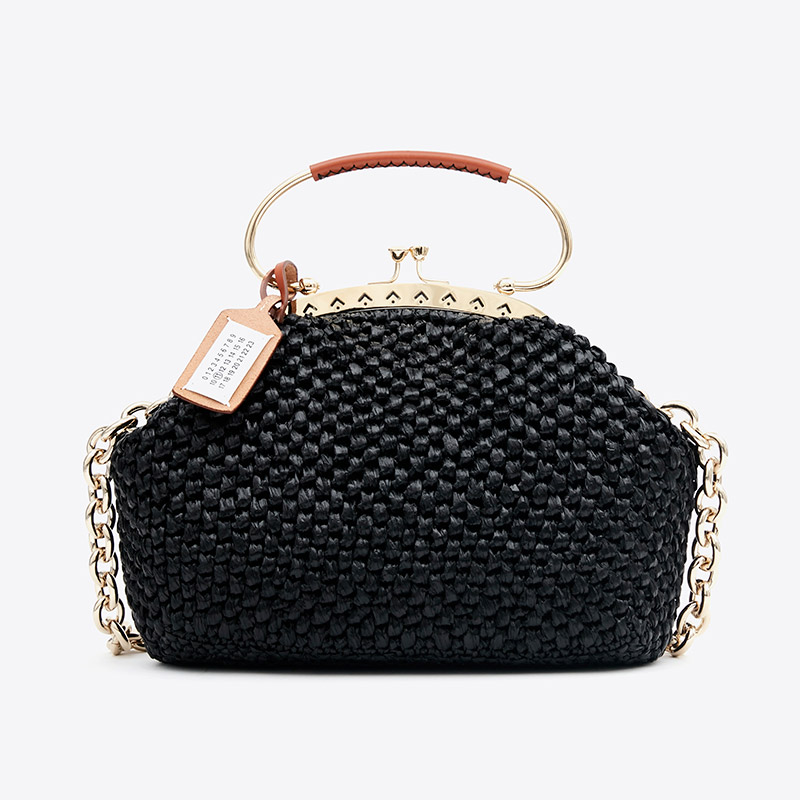 Now available in two sizes: medium and small in red and black as a nod to tango which was an inspiration for the narrative in the S.W.A.L.K. II film, the SWALK II is a frame clutch bag with a 50s-style clasp constructed from handmade crochet raffia with silk lining. Calf leather is delicately inlaid into the brass curved handle. The bag also features an intricate chain strap, allowing for the bag to be worn over the shoulder, and a leather Maison Margiela tag.
Available at maisonmargiela.com.
You May Also Like: MM6 Maison Margiela Spring Summer 2022