Pre Spring 24 is a prologue for Erdem's upcoming Spring Summer collection, in homage to Deborah, the late Duchess of Devonshire, fondly known as 'Debo'.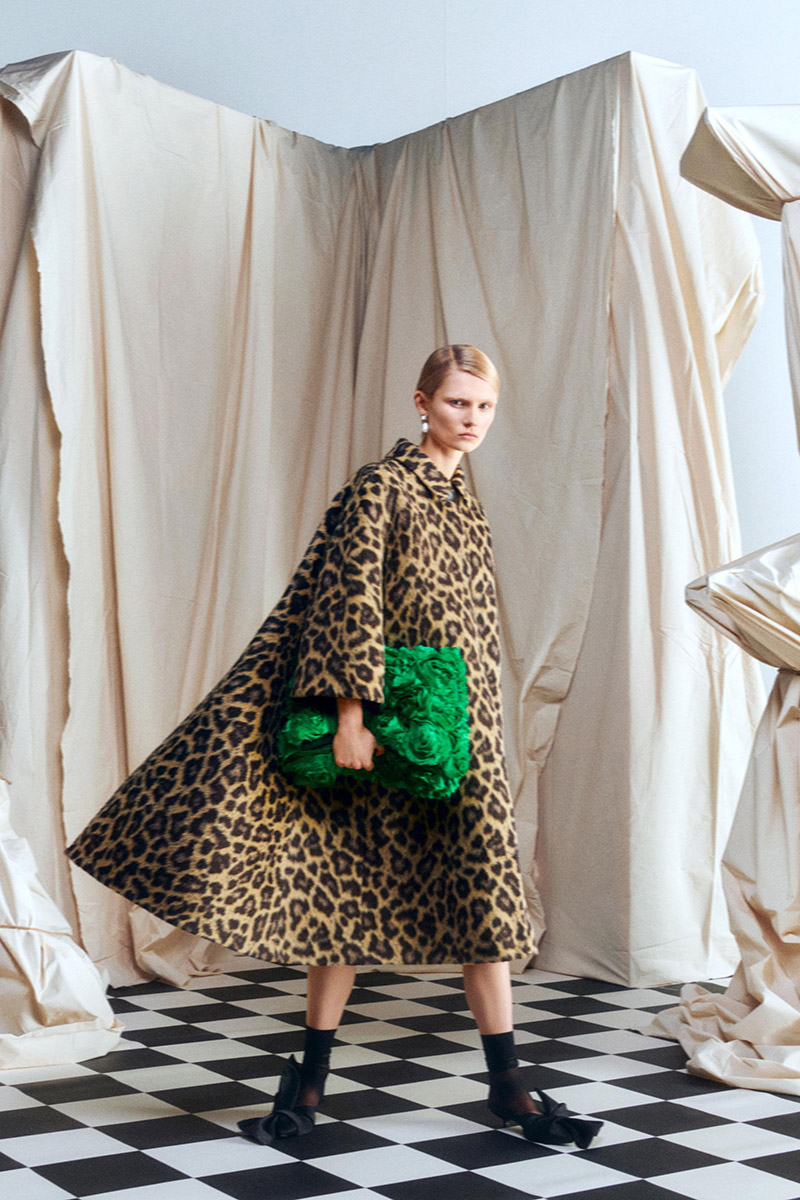 Despite the more obvious labels ascribed to Debo – Mitford sister, Duchess – she defied all stereotypes, meeting the world with exuberant vitality on her own terms. She counted royalty and presidents, popstars and farmers as friends alike. She was not defined by the restrictions of society status; she revelled in doing things herself and getting things done.
Erdem has been given permission by the Duke and Duchess of Devonshire to create a collection inspired by Debo. For Pre Spring 24, he has delved into the dichotomies of her daily life and ways of dressing. Some looks, such as a leopard print alpaca skirt, cape and stole, and a black velvet sleeveless gown, tied at the shoulders, are inspired directly by the Duchess.
Elsewhere, it is particular textiles, favoured tailoring and preferred combinations of pieces that have been brought to life and reimagined: trench coats, brocade jackets, wool crew neck jumpers, cotton shirts and tweed skirts.
Glamour contrasted with pragmatism echoes Debo's way of meeting the world. There is a tailored country jacket worn with a pleated skirt, overprinted with chintz; couture shapes are made out of trench coat fabrics; men's shirts are worn with skirts. Voluminous dresses, cocoon coats and tulle skirts are interspersed with elegant tailored pieces of a more practical nature: a navy blue broderie anglaise suit; shirt dresses; crew neck jumpers and kilts, which were familiar staples in her wardrobe.
Debo's light heart and zest for life is reflected in a polka dot tweed skirt and overcoat, eccentric patchwork dresses, enlarged rose prints and a black jersey with "Debo" embroidered in pearls. She collected insect jewellery, which feature in charismatic ways across the collection – large dragonfly brooches and hand-embroidered bugs bring a playful, bucolic note to several looks.
From Chatsworth to state occasions and society engagements, legendary parties to rambling in wellies, Debo glided at ease, never not herself, never out of place.