Giorgio Armani presents LOVE at Art Basel Miami. The project combines art, fashion, and technology together to create a multi-dimensional conversation that reflects on love. In some of the most beautiful corners of the Miami Design District, Giorgio Armani has positioned four blue large-scale animal sculptures created by the Italian artist Marcantonio. The sculptures feature unexpected animal pairings embracing elements of love. They are also the main characters of an augmented reality adventure. After unlocking the experience through a QR code, the animals come to life and lead the viewer along an unexpected path, which has as its destination the Giorgio Armani store at 174 NE 39th St.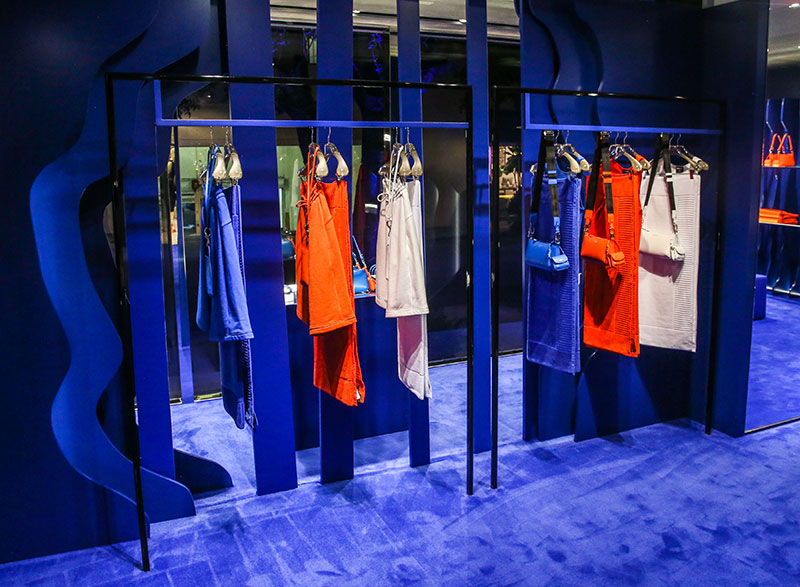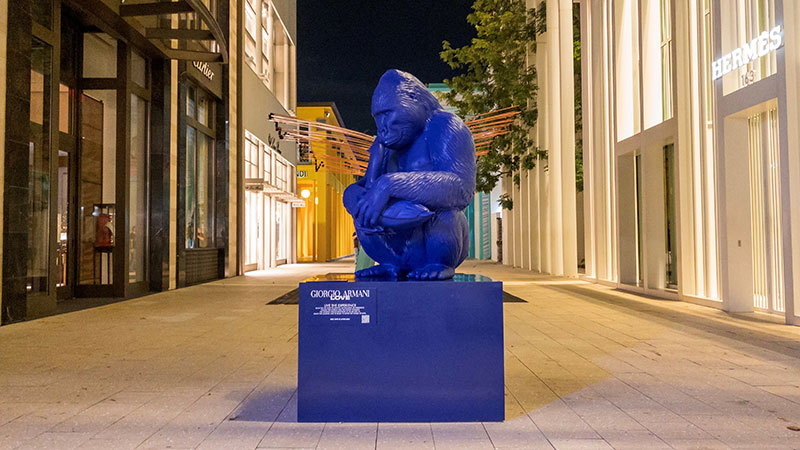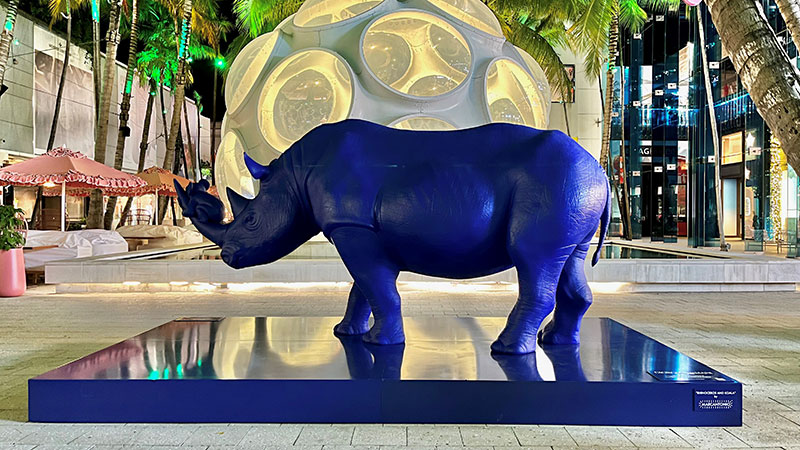 As part of the project, a selection of genderless garments and accessories with a sporty approach to shapes and fabrics, will be offered exclusively at the Design District boutique as well as Armani.com. Garments include luxurious knitwear, sweatshirts, cotton Bermuda shorts and an oversized shirt.
In honor of the project, a private cocktail party was held this evening at the Giorgio Armani Design District boutique. Guests from the arts, entertainment, fashion, society, and business worlds gathered to celebrate the launch.