Before #voguing had 1.2 billion views on Tik Tok and Ryan Murphy's Pose introduced millions of Americans across the country to Blanca, Angel and Pray Tell, there was the House of Xtravaganza. Originally formed in New York City in 1982 as an all-Latino ballroom house, the House of Xtravaganza is the most widely recognized house in the ballroom community. Xtravaganza's influence reaches as far back as Madonna's chart-topping "Vogue" to present day, with the House and its members, known for their jaw-dropping beauty and passion for couture, being regularly tapped for campaigns with major brands like Saint Laurent and Calvin Klein, and editorials in Vogue, Vanity Fair, and Harper's Bazaar, among many more.
While the House of Xtravaganza has shaped dance, music, and fashion globally, the House's primary function is to serve as a family to its members. Jose Gutierez Xtravaganza, the then 18-year-old choreographic genius behind Madonna's "Vogue" music video and her 1990 Blonde Ambition tour, considers Xtravaganza to "mean everything to [him]."
"There's not just one specific thing," he explains. "It's family, loyalty. Yeah we fight, but we respect each other. The artistry is a given. That's what we are known for. So there's no need to say that we are artists. You see that at hello. More importantly it's family, brotherhood and sisterhood, loyalty, legacy, and looking out for one another."
Maximo Xtravaganza, fellow dancer and member of the House, builds on Jose's sentiment. "Xtravaganza is the chosen family I never thought I could find. During my early years of 'coming out,' Xtravaganzas groomed me into the butch queen I am today. From fashion and dance to relationships and ballroom. It's the people that I can go to for any and everything. My inspirations. The people I can learn from, lean on, and look up to. It's an honor and responsibility to be a part of this legacy. I am so grateful. Baby Maxi would thoroughly gag."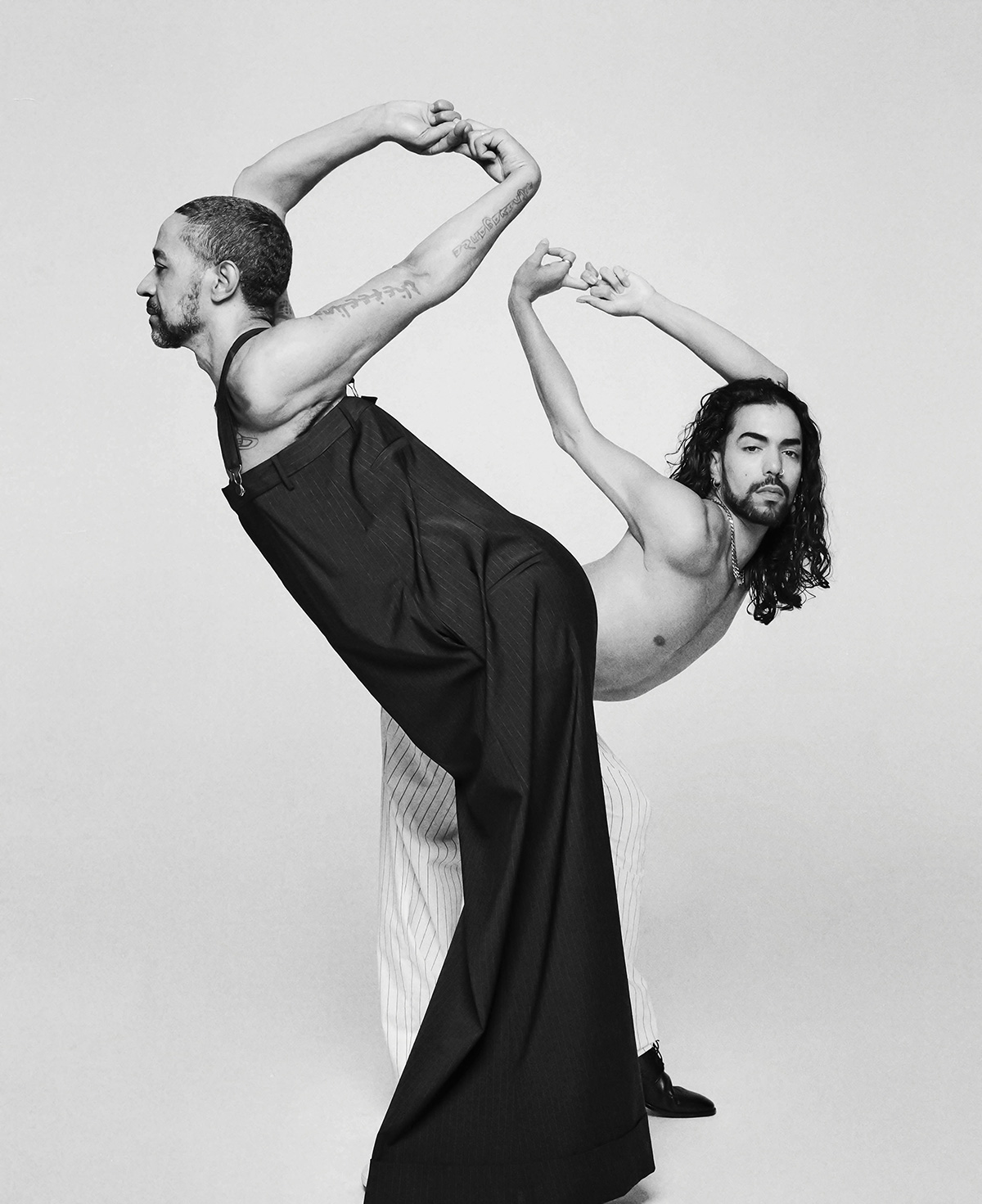 The legacy both Jose and Maximo speak of is a powerful one. It is one of fearlessness and authenticity, creating unprecedented cultural moments with influence to last a lifetime. When asked his thoughts on the House's impact, Jose shares, "We are talking back before 'Vogue' was even heard on the radio. 1986 we had already taken it all over the world. I like to think that we were the first ones to influence mainstream America and the rest of the world to what this ballroom culture was. We were invited to share our talents across the world in places like Japan, Paris, Germany and on different talk shows to share our talents and discuss what ballroom culture is. This was before Madonna. I like to say that it influenced everything that was to come after that moment. 'Vogue,' Paris is Burning, Pose, Legendary, and the list goes on. Whoever opens the door creates the influence for generations to come. I know it sounds a bit narcissistic, but I'm just stating facts."
Newer members like Maximo are aware of the power of the House of Xtravaganza and fully intend to use their position to inspire the members of the LGBTQ+ community and beyond. "I plan to encourage positive changes by being my 100% authentic and unapologetic self while uplifting others to shine as well," Maximo says. "Inspiration is the only true currency. I am so confident and comfortable in myself today because of the many who have come before and instilled their confidence, resilience, and love in me. The ones who were bold when I wasn't. Now it's my turn to proudly wear and share my identities as a non-binary, pansexual person to inspire others to express themselves fully. Representation changes the world."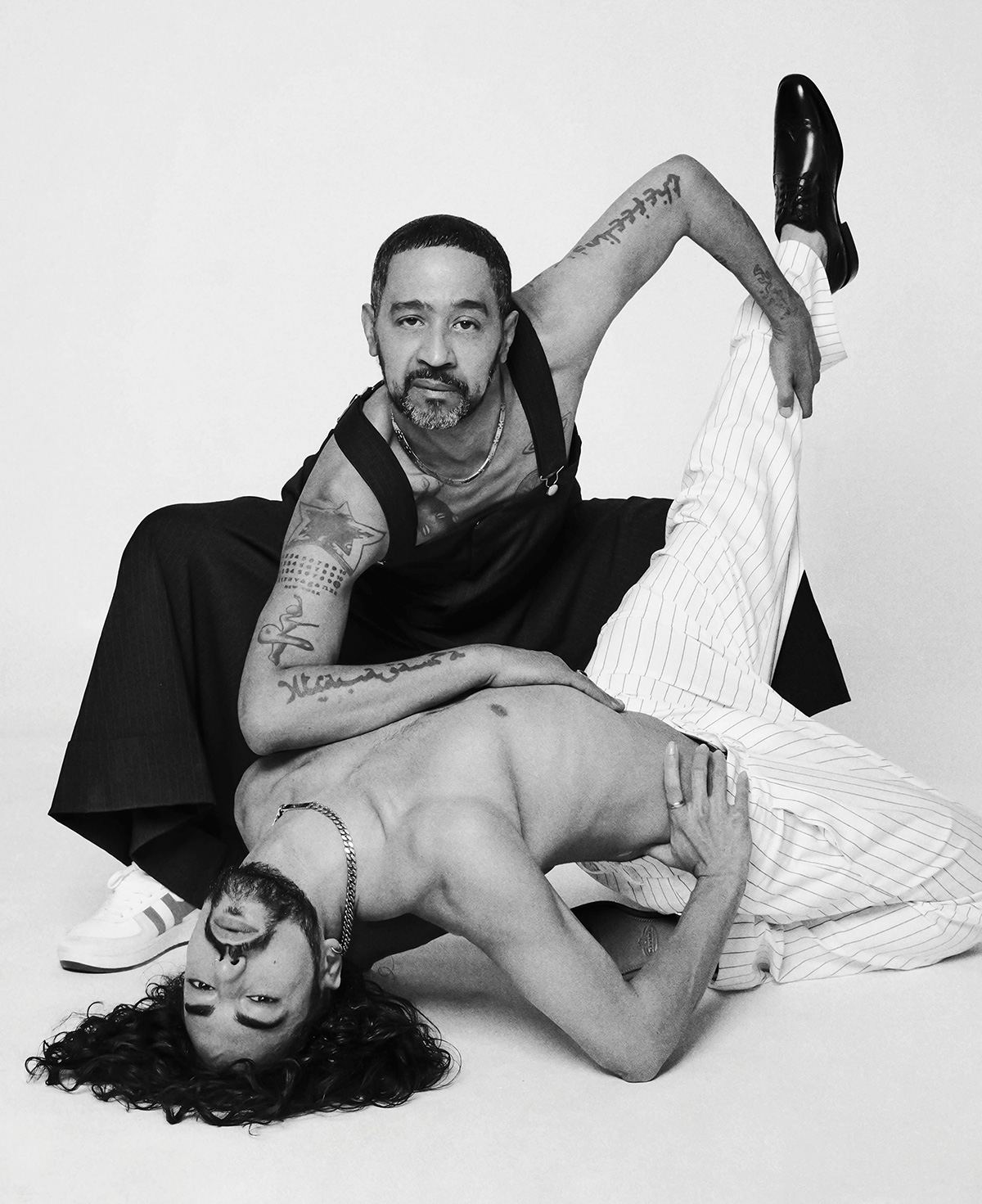 For those looking to learn more about the ballroom scene and further their allyship with the LGBTQ+ community, Jose offers a few suggestions. "Watch documentaries like Paris is Burning, How Do I Look,Saturday Church. These pictures are very telling of what the community is, how it started, and what it was like back then. If you get a chance, go to a ball."
Looking for additional ways to support the LGBTQ+ community? Check out the list of organizations below, courtesy of Maximo Xtravaganza:
Brooklyn Bowl LGBT Resources to Support in NYC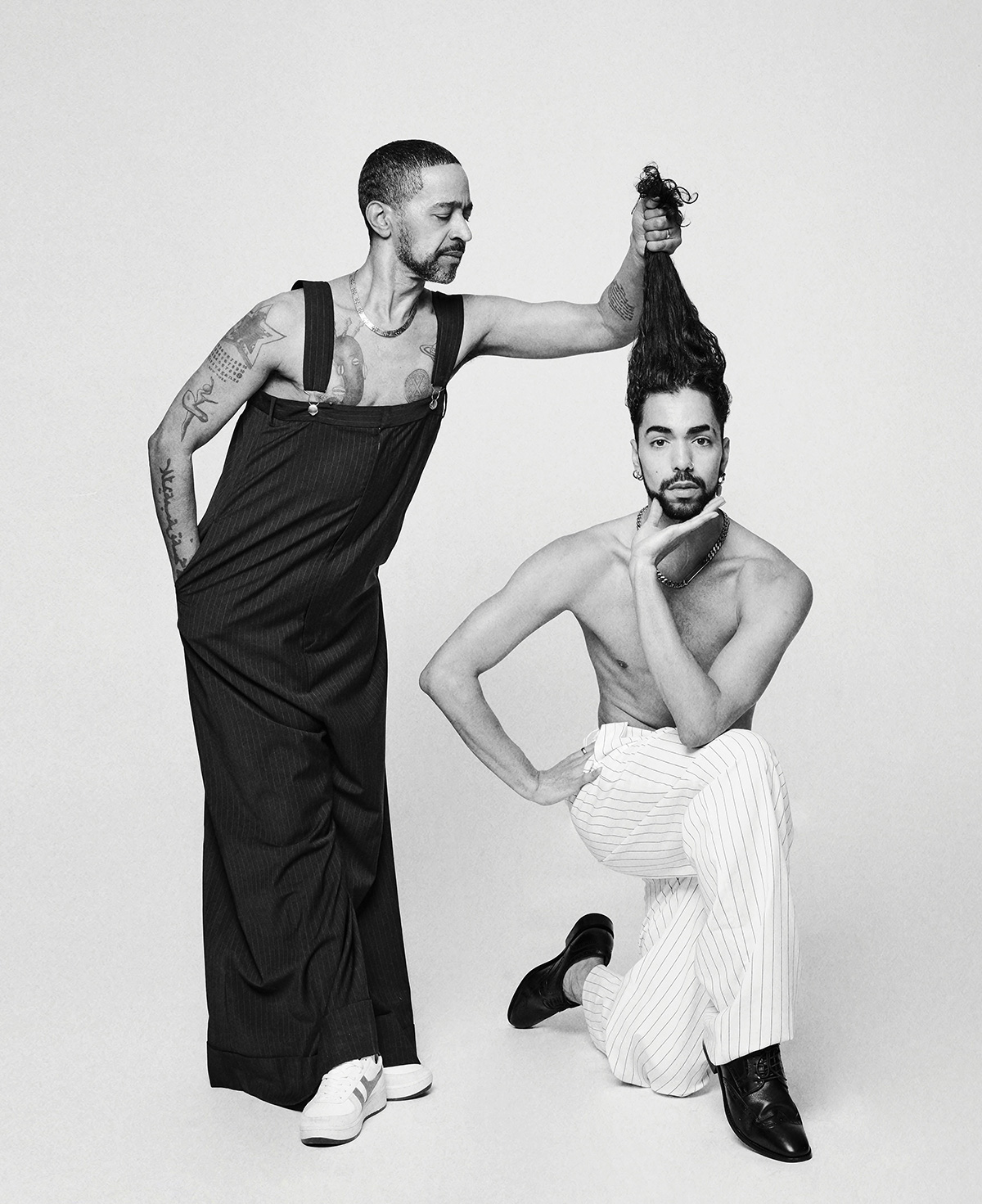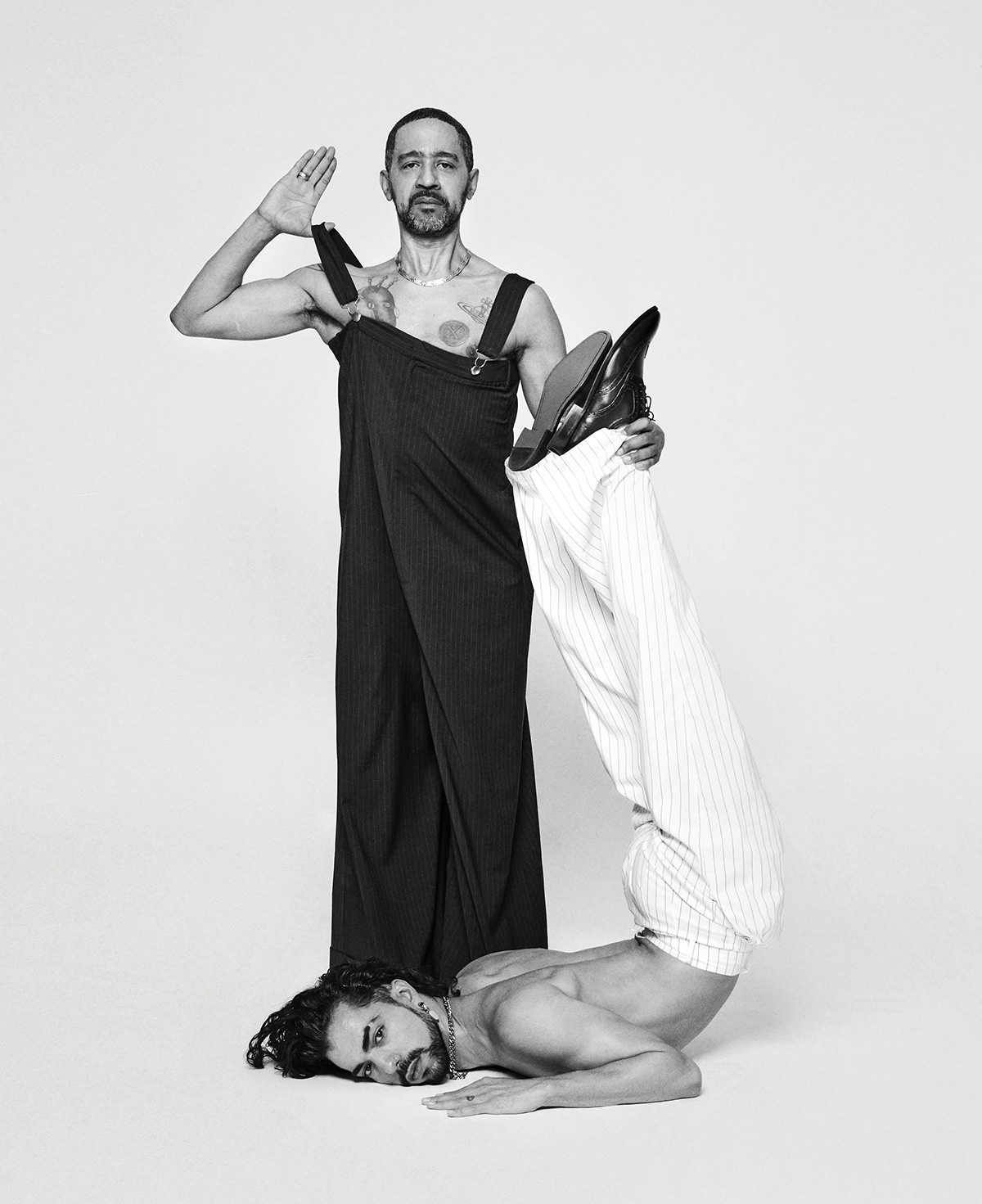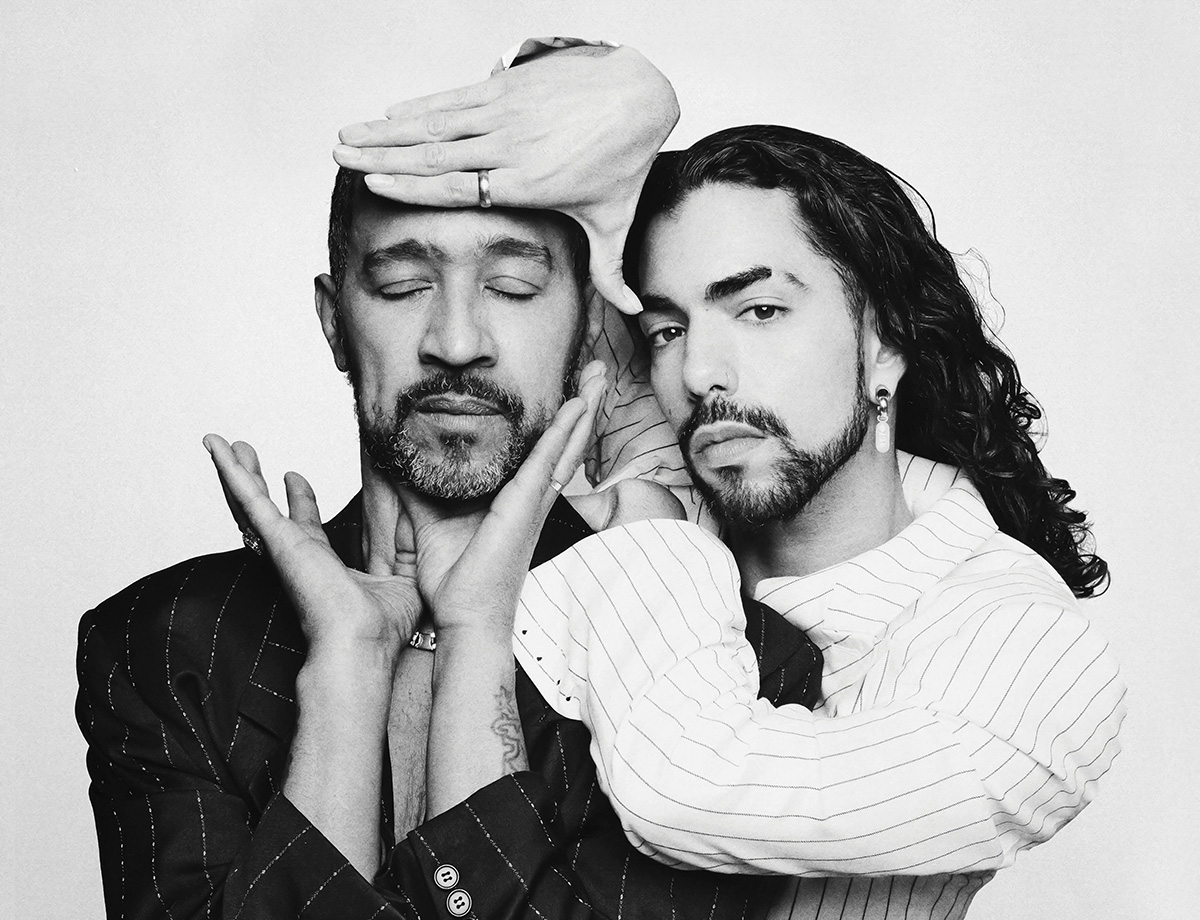 Jose Gutierez Xtravaganza: Wide leg overalls by TIBI. Vintage blazer by VERSACE. Shoes by GOLA. Maximo Xtravaganza: Suit by FRANKIE SHOP. Shoes by FLORSHEIM. Earring by K.NGSLEY
---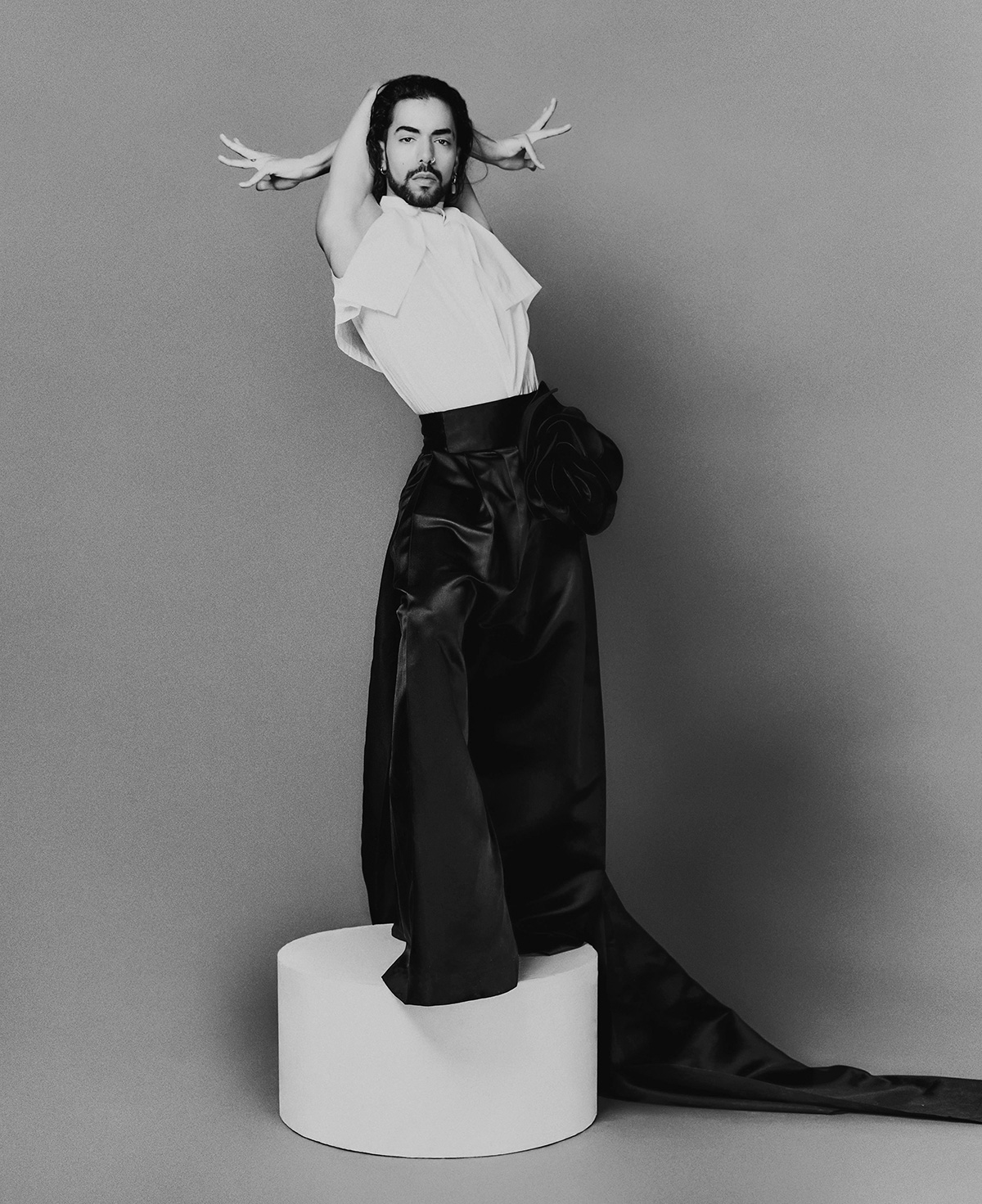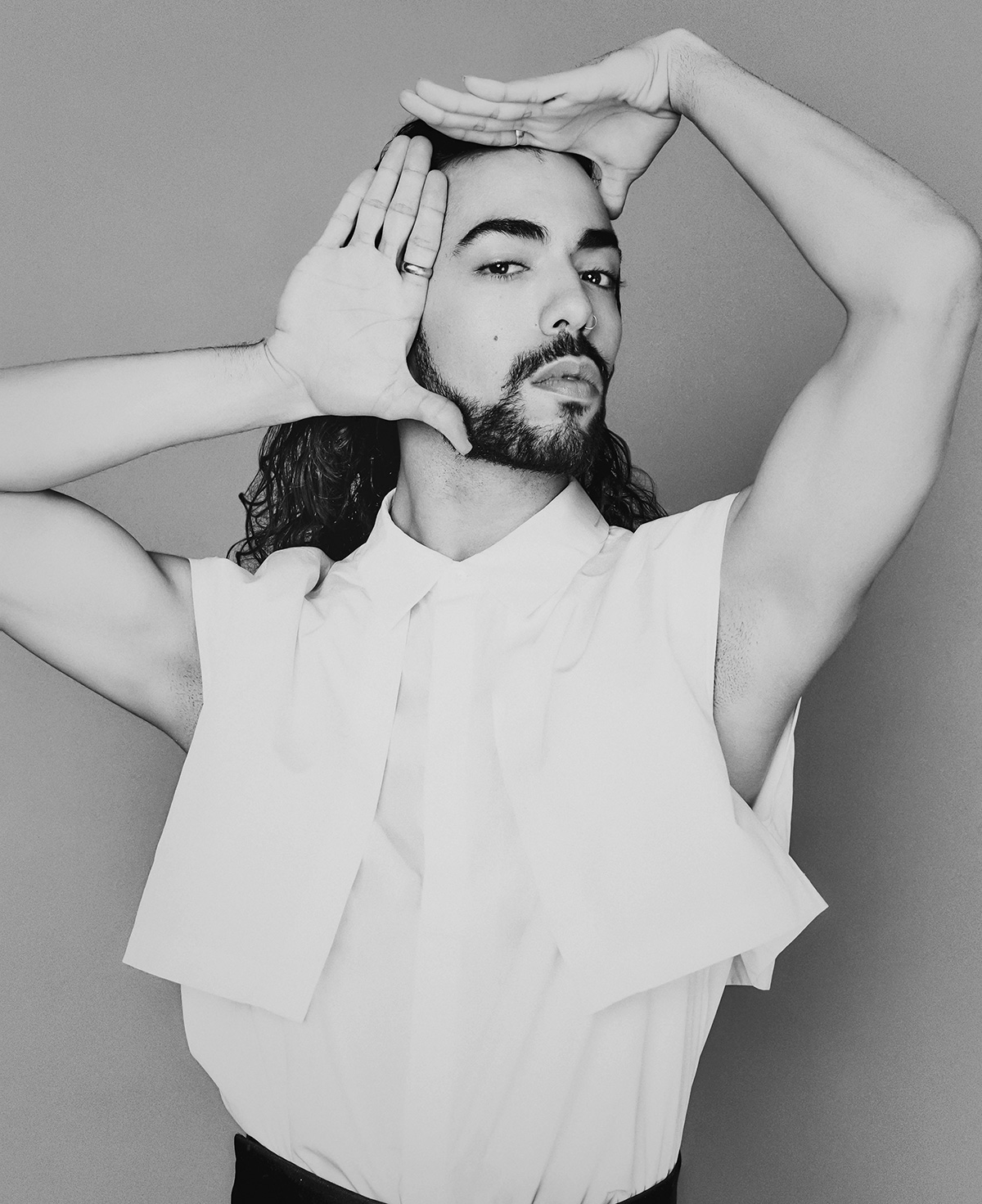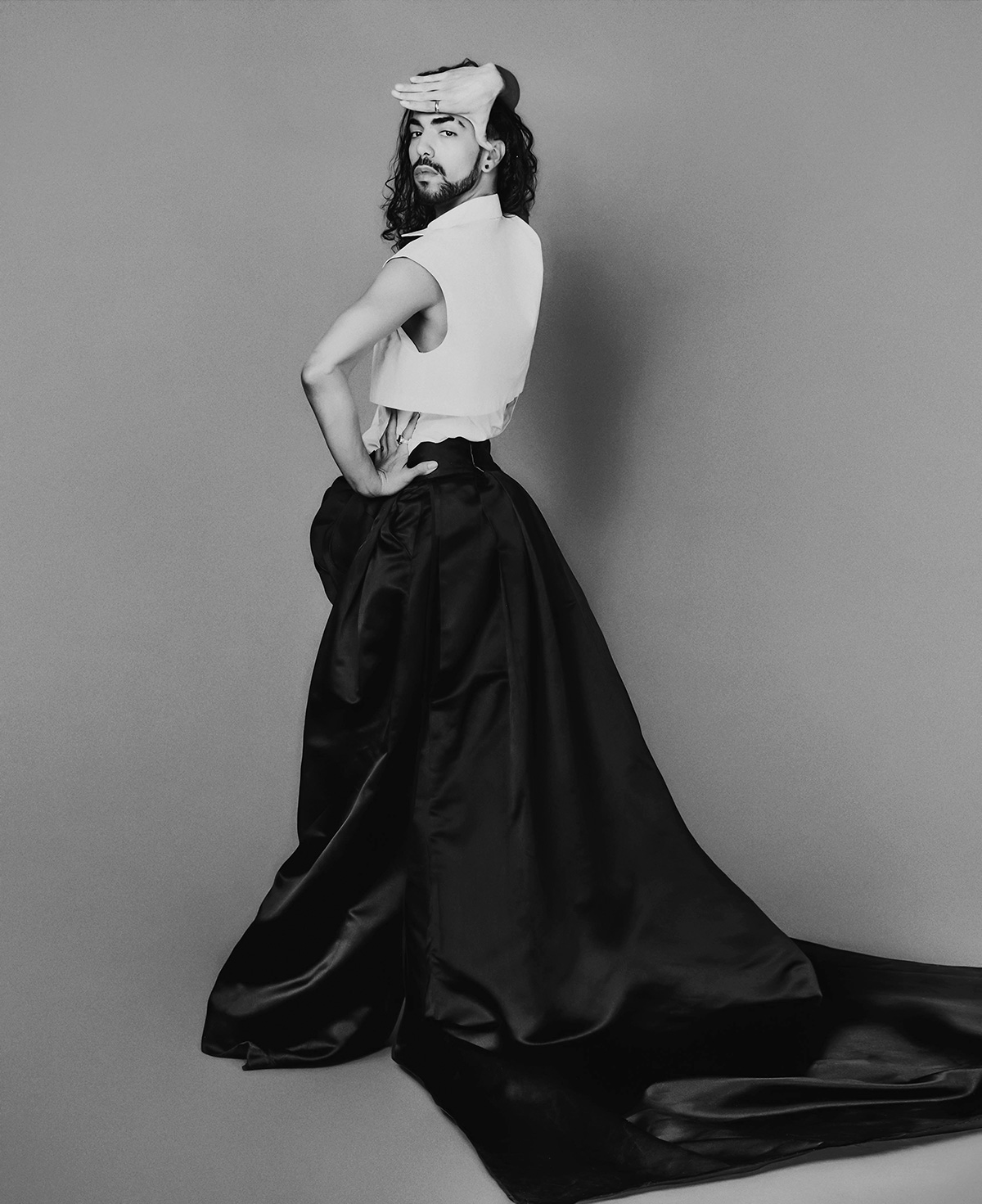 Top by K.NGSLEY. Trousers by WILLY CHAVARRIA.
---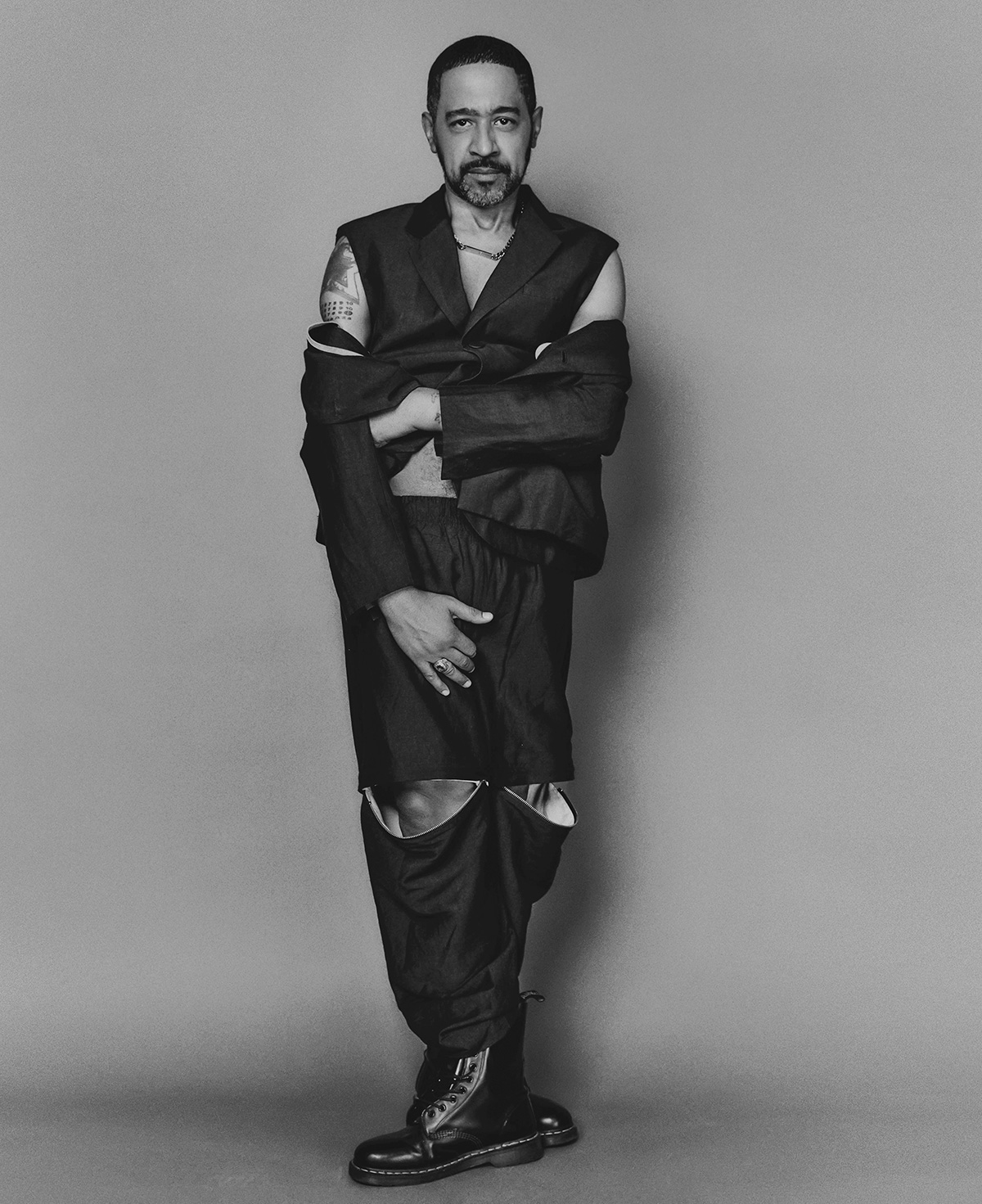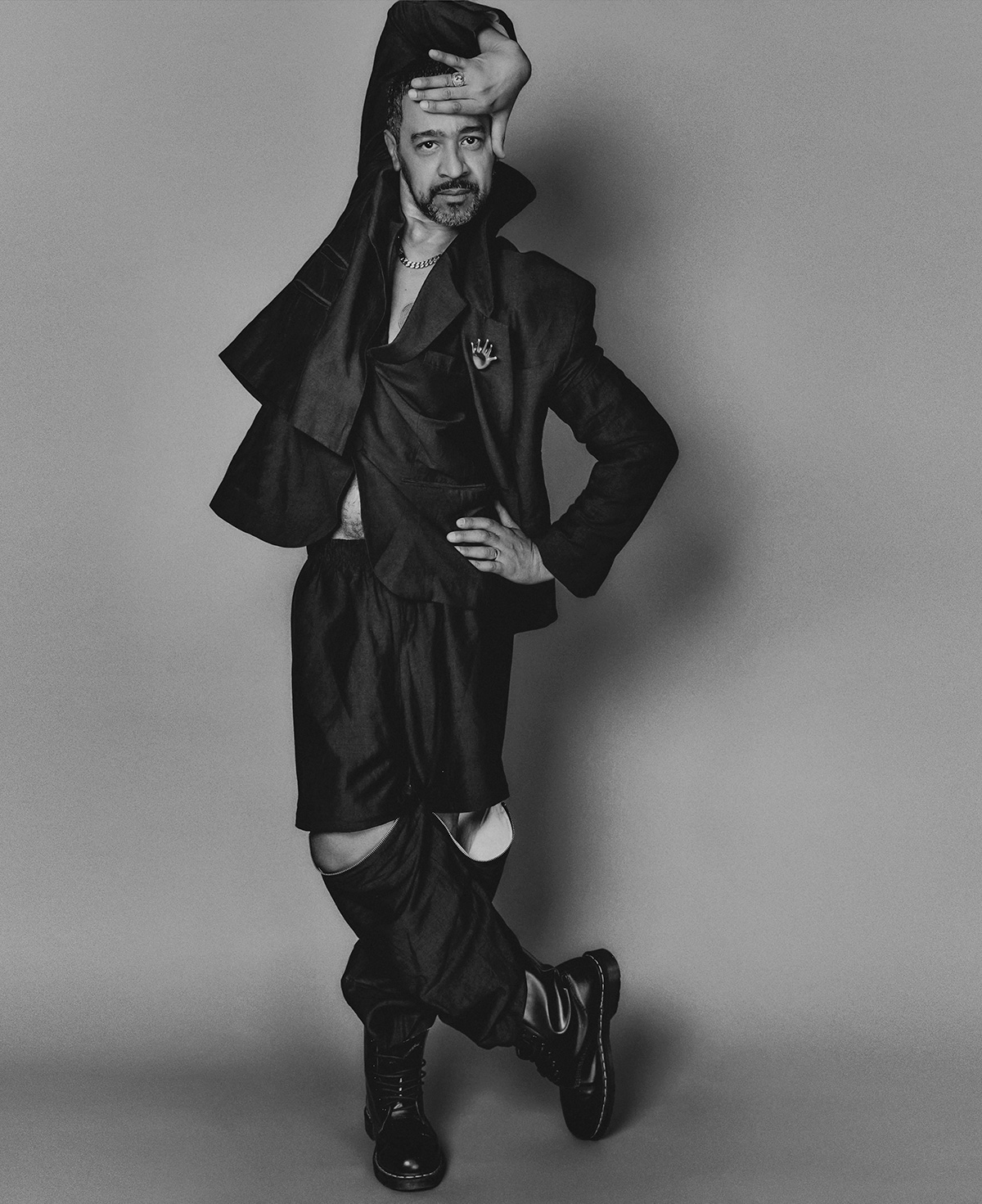 Top, jacket and pants by WILLIE NORRIS FOR OUTLIER. Accessory by AGMES. Necklace by MM6.
---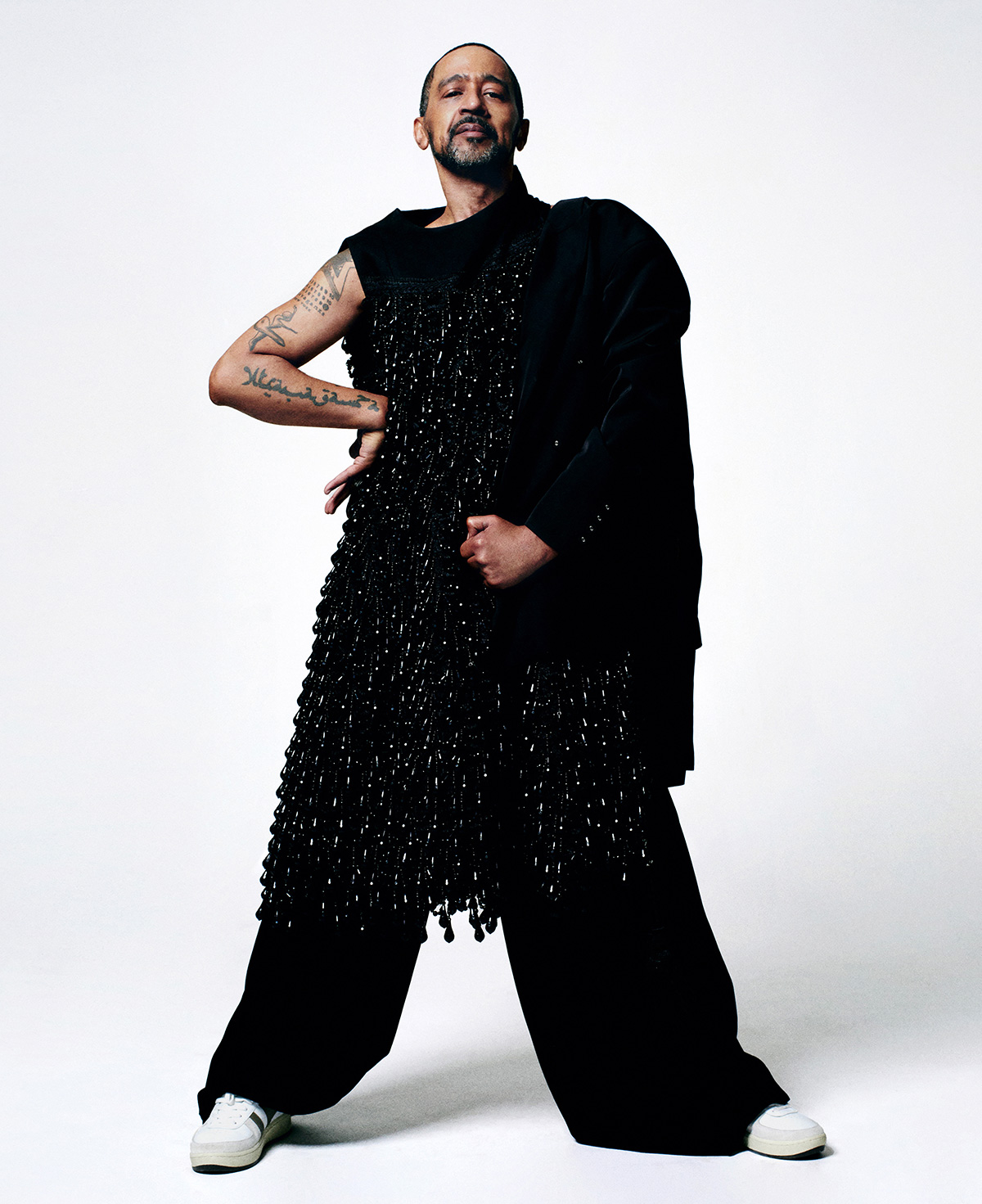 ---