Advocating for Gender Equality. Veronika Didusenko's Story of Resilience, Courage, and Empowerment
March 31, 2023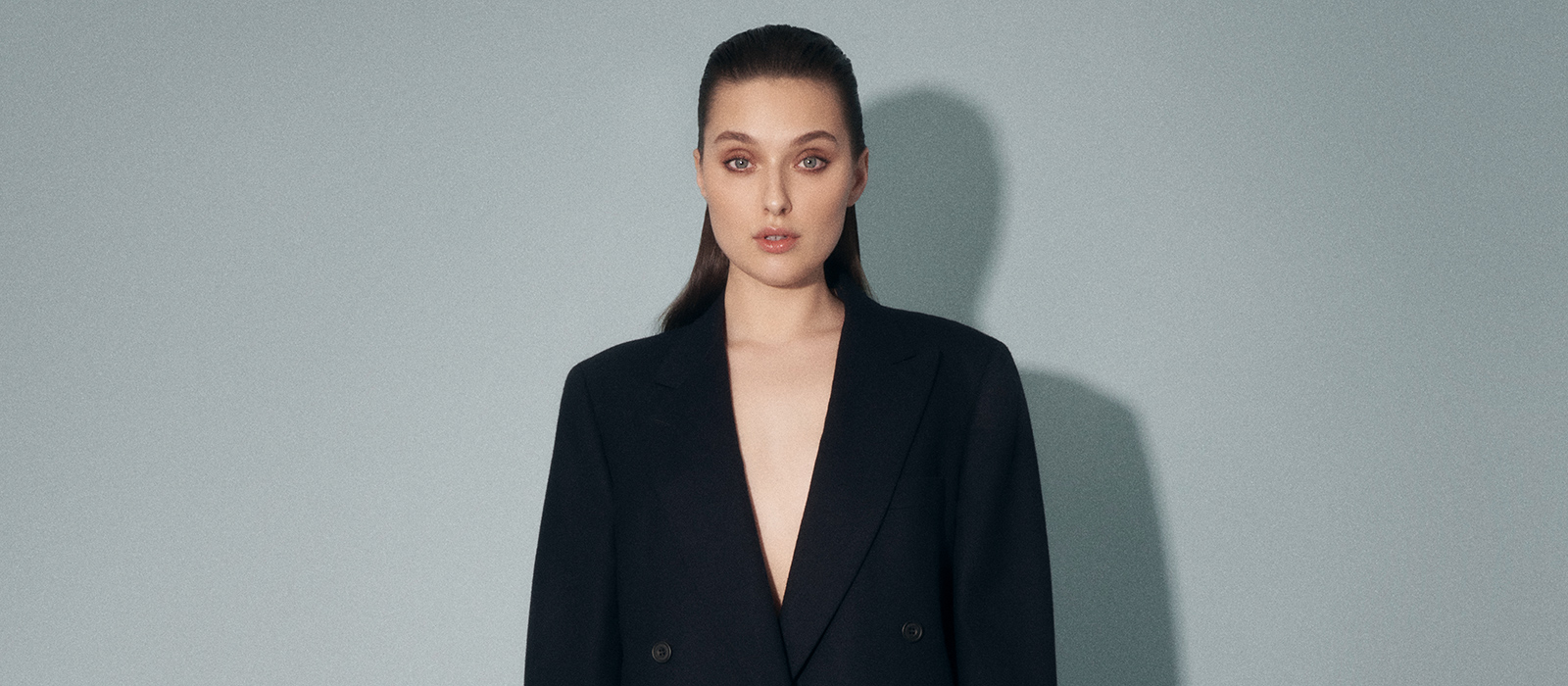 Advocating for Gender EqualityVeronika Didusenko's Story of Resilience, Courage, and Empowerment
[A part of the BEYOND THE SURFACE series]
Born in Kyiv, Ukraine, model and women's rights activist, Veronika Didusenko, had a persevering spirit from the beginning. Enduring years of bullying as a child motivated the young girl to focus on academic excellence, a pursuit that paid off when she was accepted into a highly-selective high school on a scholarship. At 18 she began modeling, landing contracts in Paris, London and Milan working with brands like Maison Margiela and Escada. Veronika continued her studies alongside modeling and during her sophomore year of University, welcomed a son, Alex. In 2018, Veronika was crowned Miss Ukraine, a title that would see her go on to compete for Miss World. However, she was disqualified and her title was stripped when the pageant discovered she was a single mother to 4-year-old, Alex, one of her life's greatest accomplishments.
Veronika stood up against discrimination and launched an initiative aimed at the four largest global pageants: Miss World, Miss Universe, Miss Earth and Miss International. Each pageant held official rules against contestants that had been married or given birth to a child. Her campaign was met with global support. Thousands of people backed her notion that all women, regardless of familial status, must have equal access to professional development. After four years of fighting and 70 years of upholding the archaic standard, Miss Universe Pageants issued a decision to include mothers, pregnant women, married women and divorcees on August 5th, 2022, a massive accomplishment for Veronika and her team.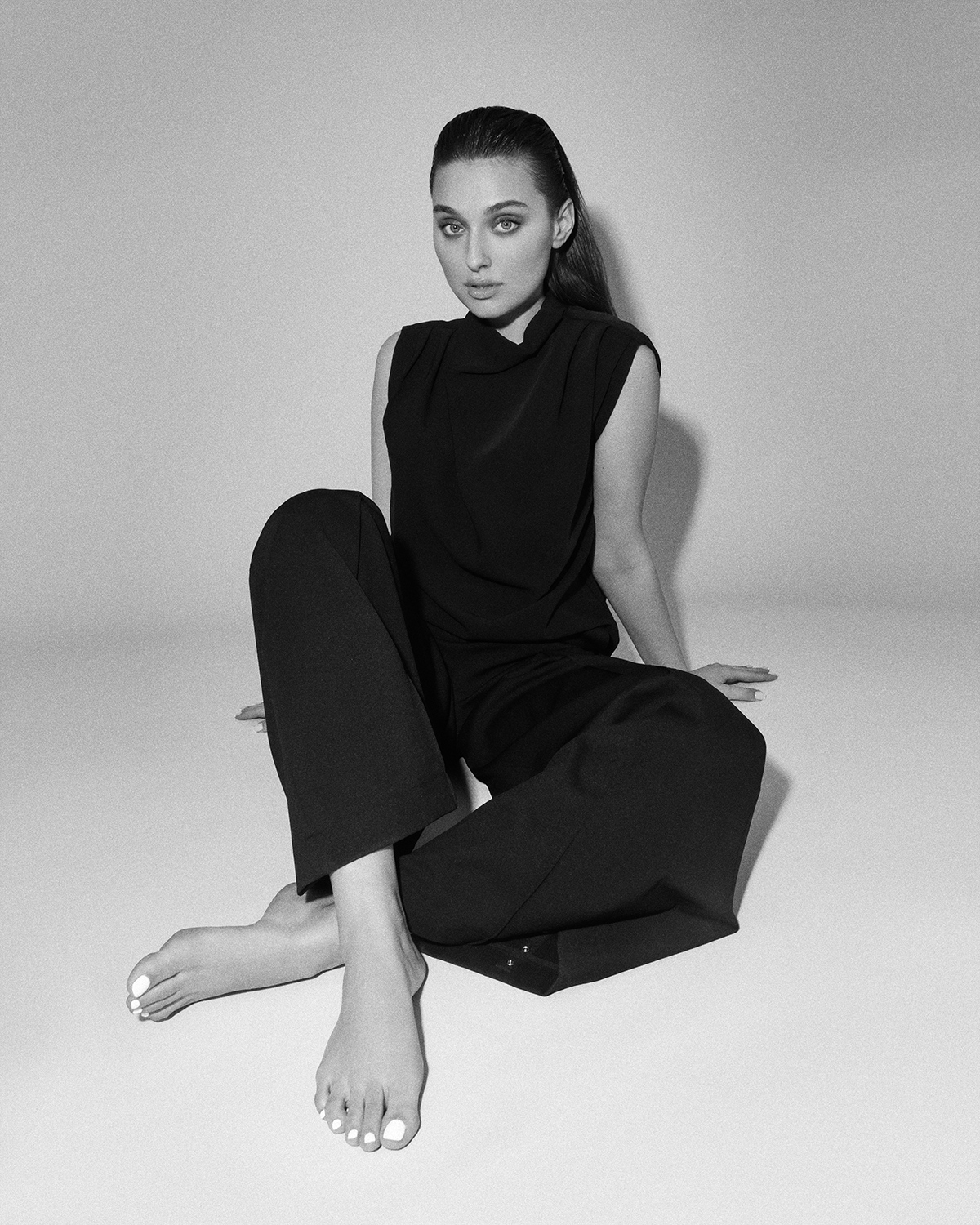 ---
You've been an outspoken advocate for gender equality and eliminating gender stereotypes. What do you believe are some of the universal stereotypes that women are still facing today? What advice do you have for young women facing those stereotypes?
Some of the very universal stereotypes that women still face today, often without realizing it, are the beliefs that they are less capable or competent than men. I do not want to list numerous examples of women who have reached the top in science, business, and other areas. You know them all.
I will give a little advice that can be useful to women at any stage of their lives: try to do something important, even something small, but useful for the community. Record the result and ask yourself, "Could a man do this better than me?" And you will answer your own question. A series of small achievements, wherever they occur, will certainly lead you to big achievements.
Additionally, there are stereotypes around women being emotional, weak, or too sensitive. These stereotypes are limiting and can prevent women from reaching their full potential. In order to overcome this stereotype, ask yourself how many emotional or sensitive men are in my circle? For example, I know quite a few. It can be a psychological characteristic of a person and not always related to being a woman. Believe in yourself first and foremost, surround yourself with people who believe in you, and build teams that you believe in and that will help you achieve your goals.
How is the advocacy for gender equality pursued in Ukraine, especially at the time of full-scale war? What is the role of women in war-time Ukraine?
Women in Ukraine are an integral part of our future victory. Currently, men of military age, between 18 and 60 years old, cannot leave the country without special permission. This puts the central burden of rescuing and evacuating children to safe places on the shoulders of women. More than 5 million women and 4 million children have been evacuated to dozens of countries around the world in order to avoid rocket attacks.
At the same time, there are women who serve in the Ukrainian armed forces, volunteer as medical personnel, and provide humanitarian aid to those affected by the conflict. There are women pilots, medics, snipers, as well as volunteers and activists.
Despite facing challenges, women in Ukraine have shown incredible resilience and courage. More than 60,000 women serve in the Ukrainian army today. Unfortunately, the war takes the best. I find such terrible news in my feed almost daily. With each death, the whole world, the whole universe, perishes.
For example, we will never see Yuliia Zdanovska again. A young volunteer who won several mathematical Olympiads, and would undoubtedly have made a mathematical discovery that would have helped the progression of humanity. It is especially difficult for me to talk about this, as we both graduated from the same mathematical faculty of Kyiv University. Another universe has ceased to exist; another universe was stopped by a Russian shell.
Regarding advocacy for gender equality, Ukraine has made significant progress in recent years, despite the challenges posed by ongoing hostilities. The government has implemented policies aimed at addressing gender inequalities, including the adoption of laws prohibiting gender discrimination and the establishment of a national action plan to promote gender equality.
But this was only the beginning, these efforts have unfortunately been interrupted by the war. We still don't have enough women in government positions. We still need to increase women's representation in leadership across all sectors, and we need to ensure equal pay and access to economic opportunities for women. I believe we will definitely return to all of these issues.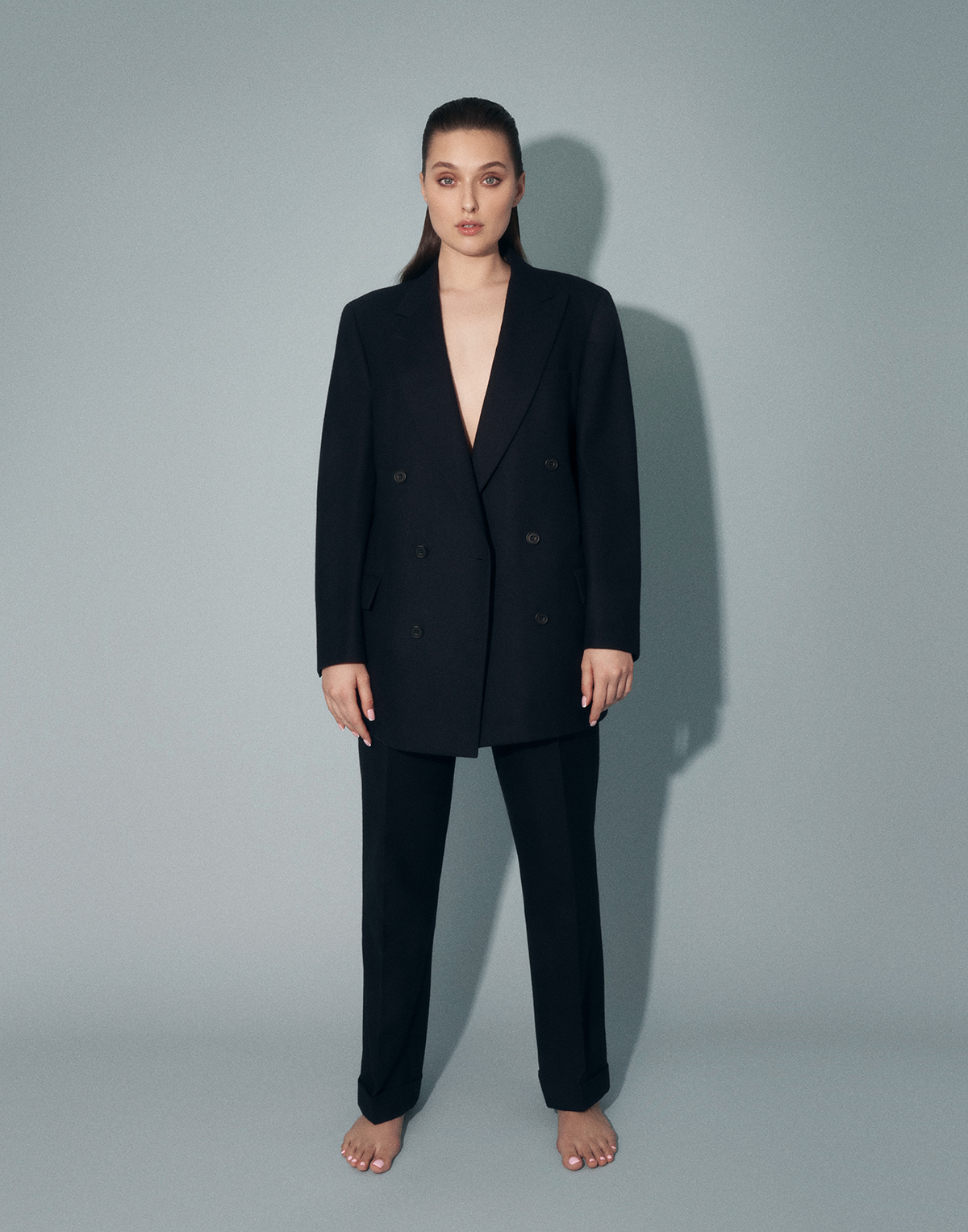 What do you think is the role of men in advancing gender equality?
I would probably say the following: "No men, no stereotypes." But in fact, it is not so. Stereotypes are allies of insecure people. Therefore, support should be sought among both men and women.
In the meantime, an important step that men can take is to educate themselves and become more aware of the issues faced by women, like the pay gap, gender-based violence, and discrimination. This includes being mindful of their own behavior and language, actively working to eliminate biases and harmful attitudes towards women.
Men can support women's leadership and representation in politics, business, and other sectors. This means actively encouraging and promoting women's participation and contributions, as well as advocating for policies that advance gender equality.
What are your goals for your advocacy work? Are there any initiatives that you're passionate about?
I am passionate about promoting gender equality, both in Ukraine and around the world. I believe that women should have the same opportunities and rights as men, and that we need to work together as a society to break down the barriers that prevent women from reaching their full potential.
Overall, my advocacy work is driven by a desire to create a more just and equitable world, where everyone has the chance to pursue their dreams and succeed.
Most recently, I was happy to learn that I have been accepted into one of the best programs in the world, the School of International and Public Affairs at Columbia University. I hope that with the acquisition of new knowledge, I will become even more useful to society, and that my fight for women's rights will take on new meaning.
I hope to reach people's support in standing up for something I believe in and for challenging injustice. One day soon, I believe that change will come, and then I will feel proud to say that I played a part in making that happen for women all around the world.
I always carry the words of the late Ruth Bader Ginsburg with me: "Fight for the things that you care about. But do it in a way that will lead others to join you." This is the same spirit I want to embody in my campaign, #righttobeamother.
That being said, I am also deeply committed to supporting Ukraine during these challenging times, especially as the country continues to deal with a full-scale war. By supporting Ukraine through cultural projects and initiatives, I strive to help create a positive image of Ukraine that resonates with people around the world.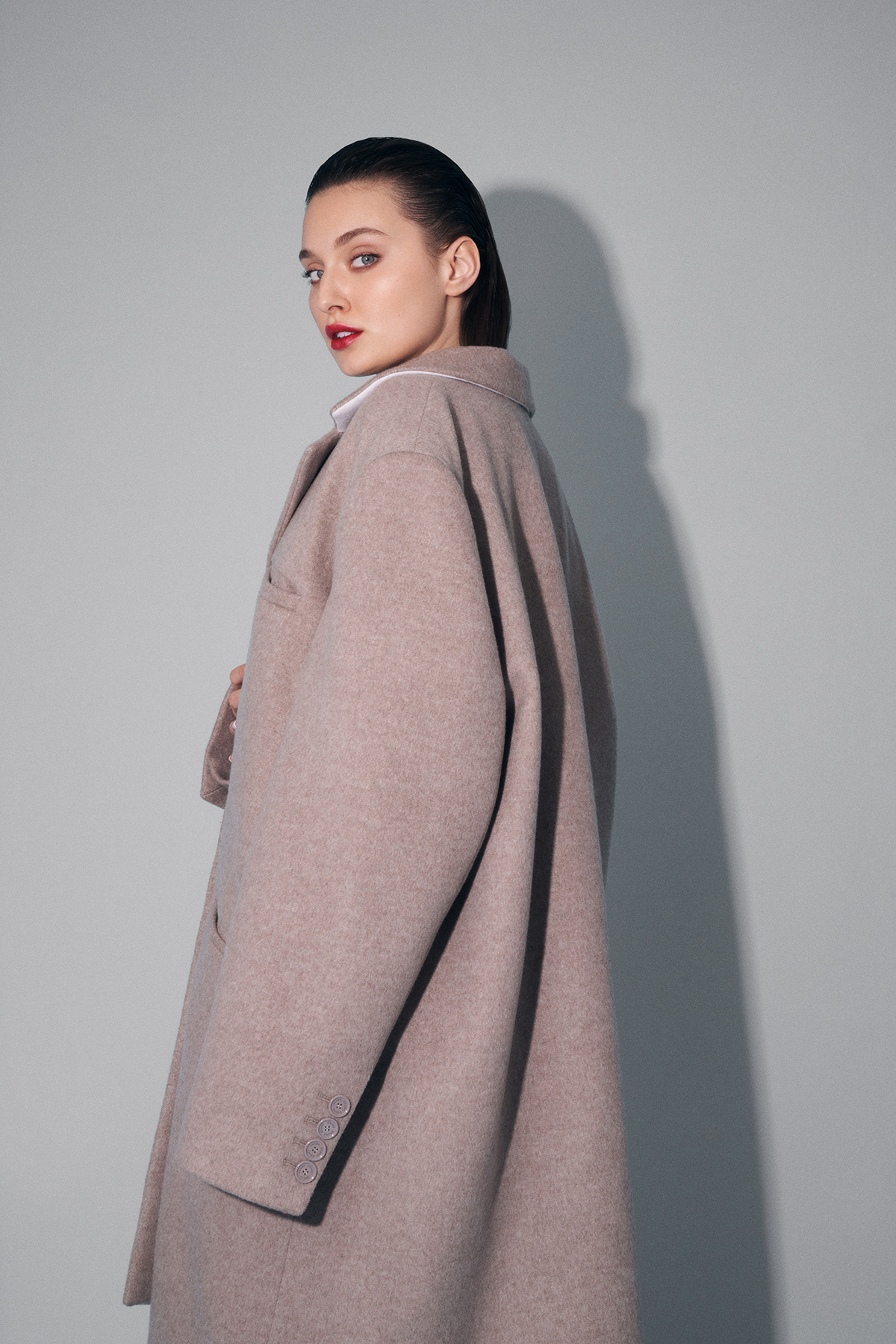 You've launched the #righttobeamother campaign, which aims to change discriminatory laws preventing women from competing in pageants if they are mothers. Can you talk a bit about the campaign and the progress you've made so far?
In 2018, after winning the Miss Ukraine contest, I was stripped of my crown. A member of the jury, Bohdan Yusypchuk, pointed the finger at me and declared on live TV: "She gave birth to a child at the age of 19 and is divorced. I think it's wrong to make someone like her a role model."
Few people remember it now, but in the 1930s, black girls were not allowed to participate in the Miss America pageant. It wasn't until 1971 that this rule was changed. However, even in the third decade of the 21st century, archaic rules continue to exist; rules that deprive millions of young mothers, young women who are victims of rape, or victims of the tradition of forced early marriage, which is still practiced in some countries, of equal rights and career opportunities in the beauty industry. Any form of discrimination has no place in the modern world, and discrimination based on motherhood is the most disgusting and inhumane of all.
The scale of discrimination is vast. In 2019, 20,000 applications were submitted for participation in the Miss England competition, one of 130 countries in the franchise. When you consider that this is only one of the contests in the so-called "Big Four" (Miss World, Miss Universe, Miss Earth, and Miss International), with a potential television audience of just under 1 billion, you can begin to understand the magnitude of the issue.
After being stripped of my title, I spent the following four years of my life advocating for the #righttobeamother movement. My efforts began with single pickets in front of the Miss World office in London, but progressed to publicly and privately addressing the managers of the Miss World, Miss Universe, Miss Earth, and Miss International contests, seeking support from public figures ranging from Brigitte Macron to Michelle Obama, giving hundreds of interviews on leading TV channels and in publications around the world, and collecting tens of thousands of signatures in more than 130 countries under my petition to protect the rights of young mothers.
Finally, we initiated legal proceedings in three countries: Great Britain, the United States, and Ukraine. In the United States, American Andrea Quiroga, a victim of discriminatory rules like myself, acted as a plaintiff on behalf of our movement. The first lawsuit against the management of the Miss World pageant in Great Britain, in which I received legal support from British human rights lawyer Ravi Naik who was named Person of the Year in this field in the UK in 2018, was unsuccessful.
A decisive turning point occurred when the #righttobeamother movement attracted the attention of legendary American lawyer Gloria Allred, founding partner of the Allred, Maroko & Goldberg law firm. Elected to the National Women's Hall of Fame for her selfless work, Gloria Allred has dedicated her entire life to fighting discrimination against women in all areas of life. As one of the co-authors of California's Unruh Act, which prohibits discrimination against women in employment, she applied to the California Department of Fair Employment and Housing (DFEH) to investigate this discriminatory practice.
After soberly weighing the chances of winning the legal battle, the Miss Universe pageant made a historic decision and removed discriminatory rules from its list of requirements for participation. The same requirements were extended to participants in all other countries of the world. This gave millions of young mothers around the world hope for victory and demonstrated our ability to change the global rules of the game, creating trends that the world would follow in the 21st century.
How do you think American fashion brands can better support women's equality in their messaging and practices?
Fashion brands are increasingly promoting diversity, inclusivity, and sustainability, as well as providing equal opportunities for women in the workplace. Adidas' "Watch Us Move" campaign and Aerie's #AerieReal campaign are great examples, featuring women of different ages, sizes, and backgrounds.
However, there is still room for improvement. Although some brands like Universal Standard and Good American are expanding their size ranges, others still predominantly feature thin models in their advertising. Some brands may also claim to support sustainability and ethical practices without making significant enough changes in their supply chain.
Gender equality in the workplace remains an issue, with the gender pay gap and lack of diversity in leadership positions still prevalent in many companies. Although some brands are taking steps to address these issues, achieving true equality will require more effort.
Overall, brands have a powerful platform to raise awareness for women's issues and advocate for change. They can use their social media accounts to share information about women's rights and promote gender equality initiatives. Supporting diversity, inclusivity, gender equality in the workplace, raising awareness of women's issues, and implementing sustainable and ethical practices can help American fashion brands better support women's equality.
Many well-known brands support the women's rights movement in one way or another, but all these support programs are spread out over time. To truly be heard, why not create one big project that brings together top brands under the banner of, for example, "One Year Women's Rights Marathon"? The "One Voice Policy" of big brands will be more effective in protecting women's rights than individual voices.