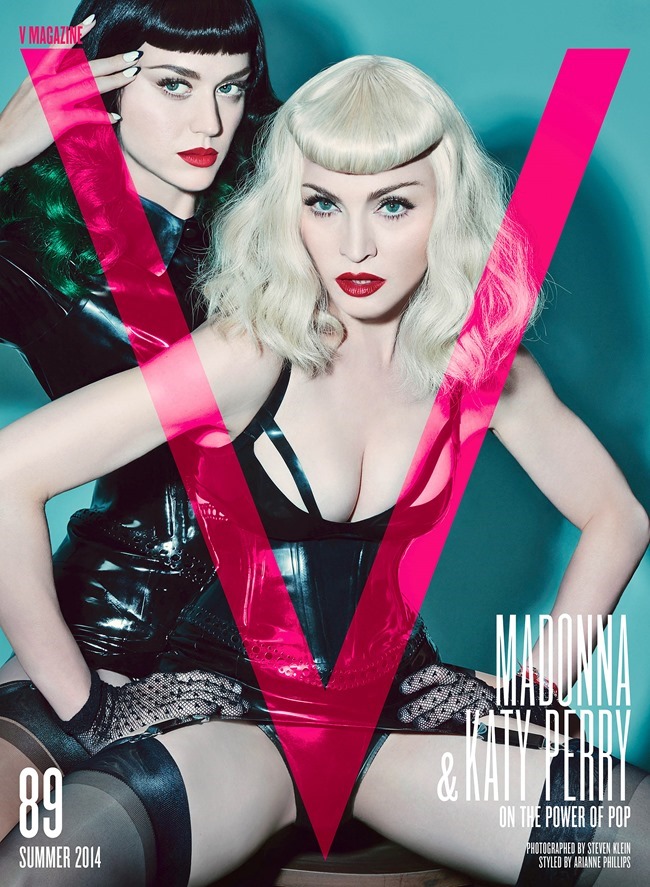 Steven Klein frames pop queens Madonna and Katy Perry for the cover of V Magazine summer 2014. The brilliant Klein has captured the two stars through an almost intimidating manner, where pop is set to rule.
Fashion stylist Arianne Phillips contributed to the fierceness of the shoot with provocative and arousing clothing including stay-ups, latex, corsets and laced gloves, together with the pin-up hairstyle and the vibrant red lips there is no question of who is in command of the summer issue of V Magazine. With Madonna taking charge, Katy is not far behind with her striking features, guarding the pop pedestal.
The stars dominating expressions and bold posing excites us mortals and we can't wait to see the whole spread's pop fireworks, with most certainty it is going to be a hit!