Stella McCartney's "Future of Fashion: An innovation conversation with Stella McCartney" exhibit is launching at the 60th annual Salone del Mobile, the world's largest furniture fair. The installation will be hosted at CASELLI 11-12 within the historic Porta Nuova gate in Milan, and is open to the public from 7 to 12 June.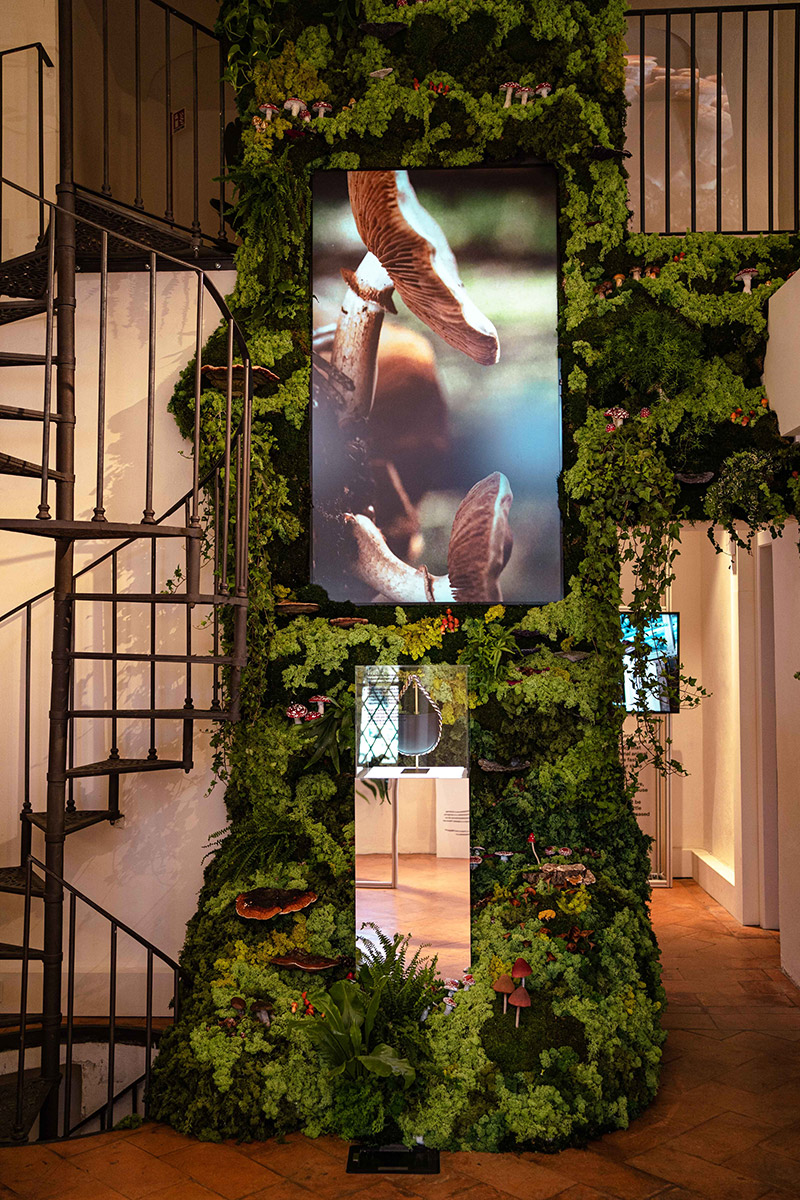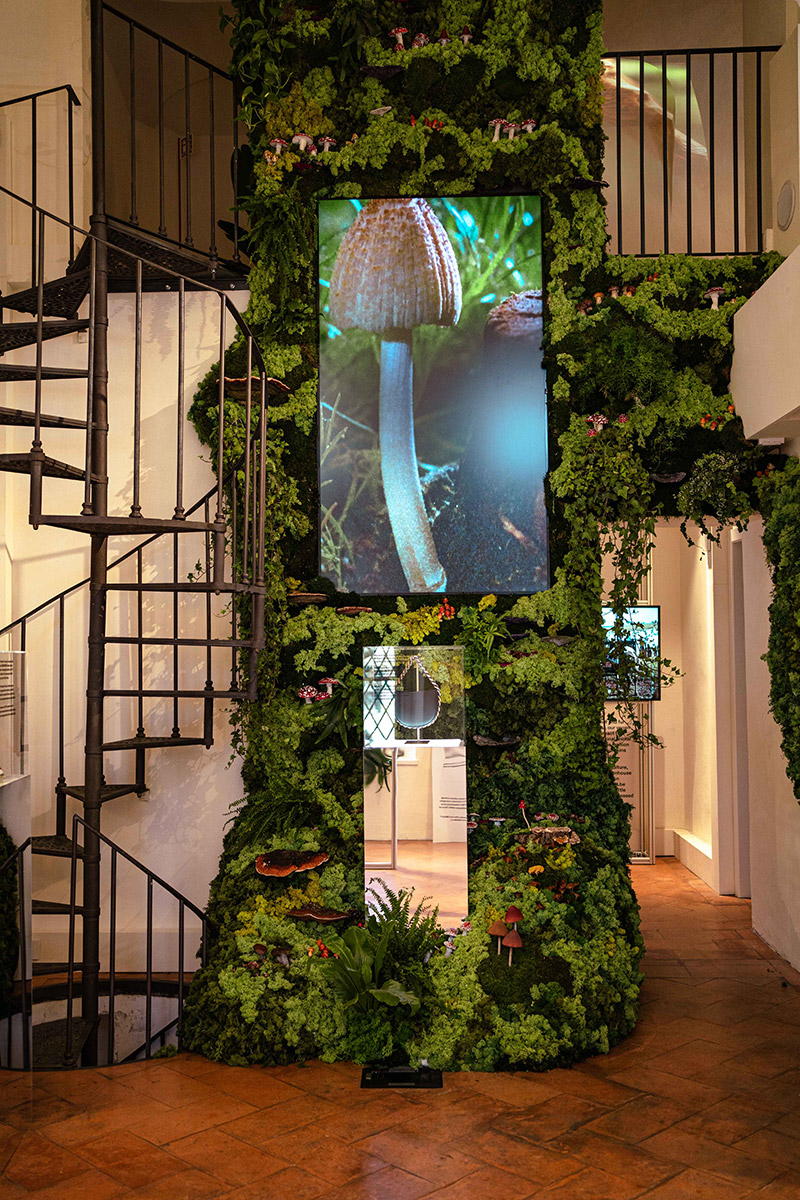 The exhibit is in partnership with Bank of America, who in 2021 made a $1.5tn commitment to sustainable finance, including $1tn to help finance a low carbon planet. This is the second edition of this evolving and travelling installation, which leverages Stella McCartney's current achievements to inspire future actions and follows its successful unveiling at COP26 in Glasgow.
Stella McCartney's work is aligned with the Terra Carta – the guiding document of the Sustainable Markets Initiative (SMI), of which Stella is a member and is co-chaired by His Royal Highness Prince Charles and Brian Moynihan, Bank of America Chairman and CEO. The SMI encourages collaboration, innovation and puts sustainability at the heart of the private sector.
"Material innovation is the future of our planet, and design is what makes it desirable. The Future of Fashion exhibit brings these worlds together, placing pioneering products like my Frayme Mylo™️ mycelium handbag alongside a mushroom infinity room and our first-ever interiors partnerships – all hosted within Milan's historic Porta Nuova, bridging the past with a better tomorrow. I am incredibly excited to showcase what we have achieved for Mother Earth and our fellow creatures." – Stella McCartney.
Continuing the Summer 2022 collection and campaign's theme of fungi are the future of fashion and our planet, the 200-square-metre installation combines cutting-edge fashion and design. It will also introduce Stella McCartney's first-ever interiors partnerships – including collaborations with iconic Italian furniture maker B&B Italia as well as heritage British wallpaper house Cole & Son.
Salone del Mobile is a laboratory for design experimentation, innovation and cross-pollination, making it the perfect platform to introduce the creative changemakers of today to Stella's solutions for our shared tomorrow. Future of Fashion invites the world to discover the limitless possibilities of material innovation for creating a more nature-positive market.
Guests can explore curated items from Stella McCartney's over two decades of conscious leadership, such as the new Frayme Mylo™️ bag – the world's first-ever luxury bag crafted from mycelium, created in partnership with Bolt Threads. Areas of focus are vegan, mycelium, regenerated and plant-based material innovations. Other highlights include: a material innovation pop-up shop, exclusive interiors partnerships, larger-than-life fungi sculptures and an immersive infinity room.
You May Also Like: Sustainable Fashion