Tweeds of neon pink and pearls the size of apples, Chanel's Spring/Summer 2014 collection is portrayed through models Lindsey Wixson and Sasha Luss.
Karl Lagerfeld has stayed true to the French fashion house' roots by keeping Chanel's classic elegancy and charm while refreshing its perspective, this time around it is a 'good girl gone bad' feel with a schoolgirl look as its focus.
 Chanel's iconic tweed has taken on a different approach by appearing in the shape of mini shorts and neon colored tops, while the pearls are expanding.
 Lindsey  and Sasha are both captured against a clean surface, where Lagerfeld's only play tools are mirrors that beautifully reflects Chanel's polished clothing.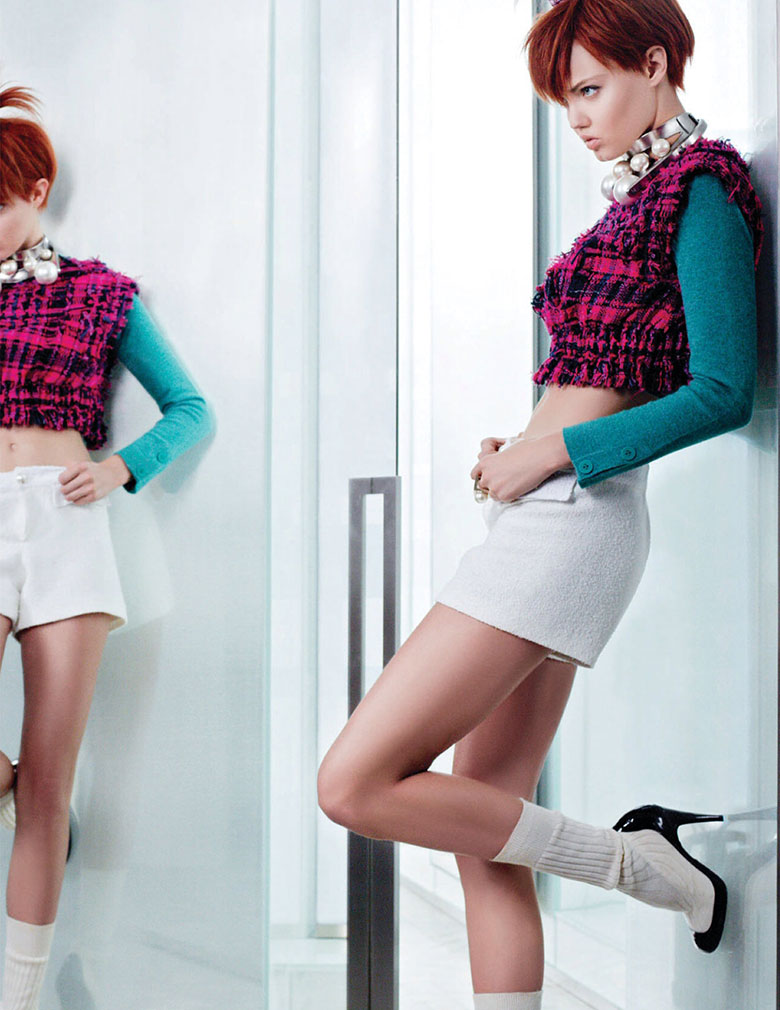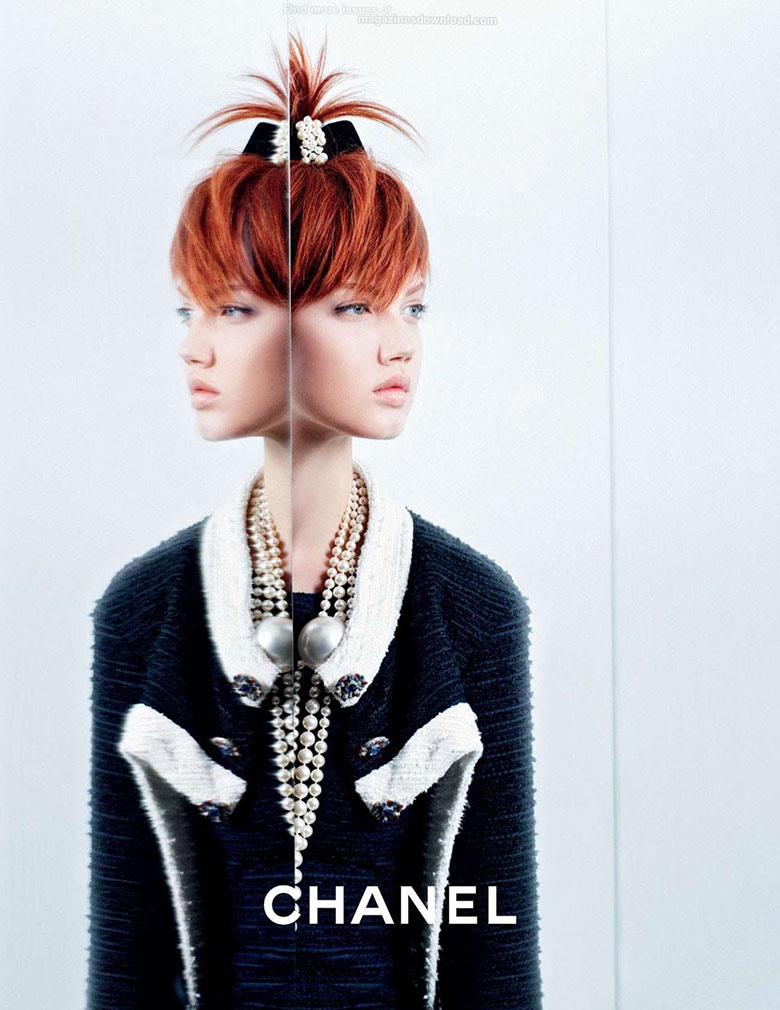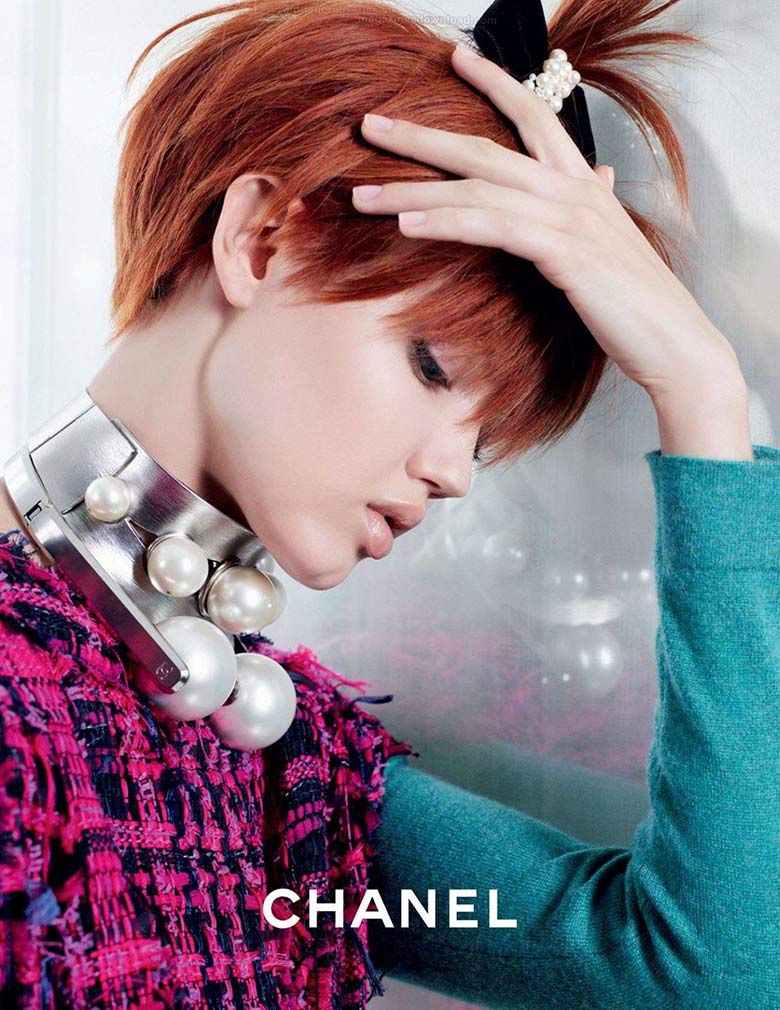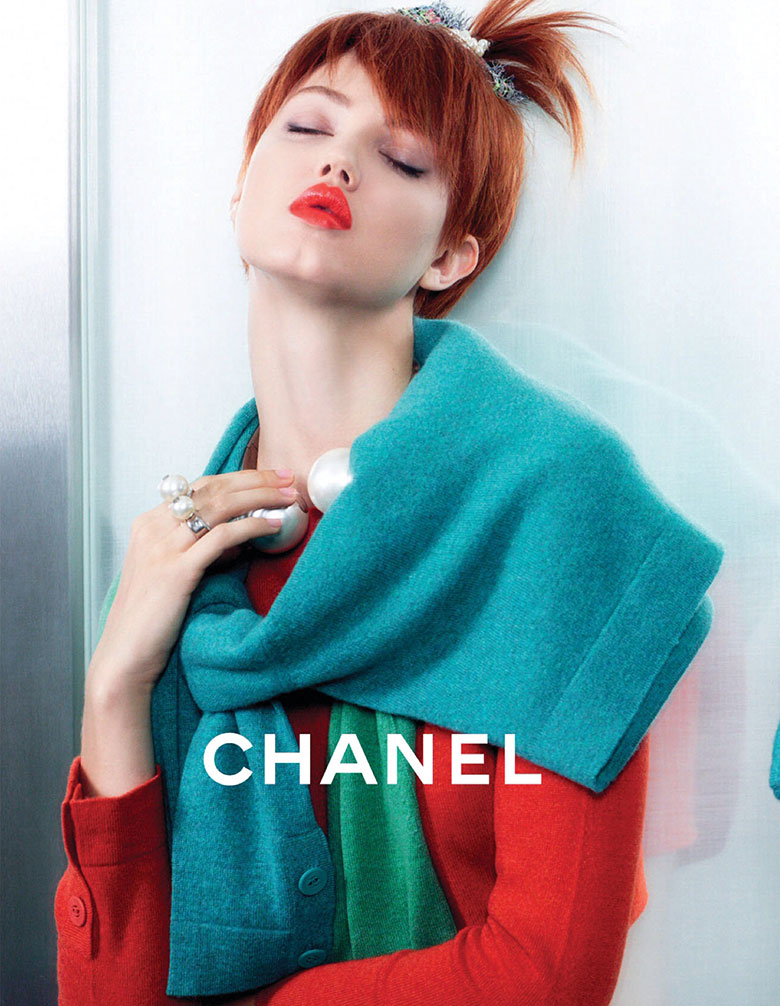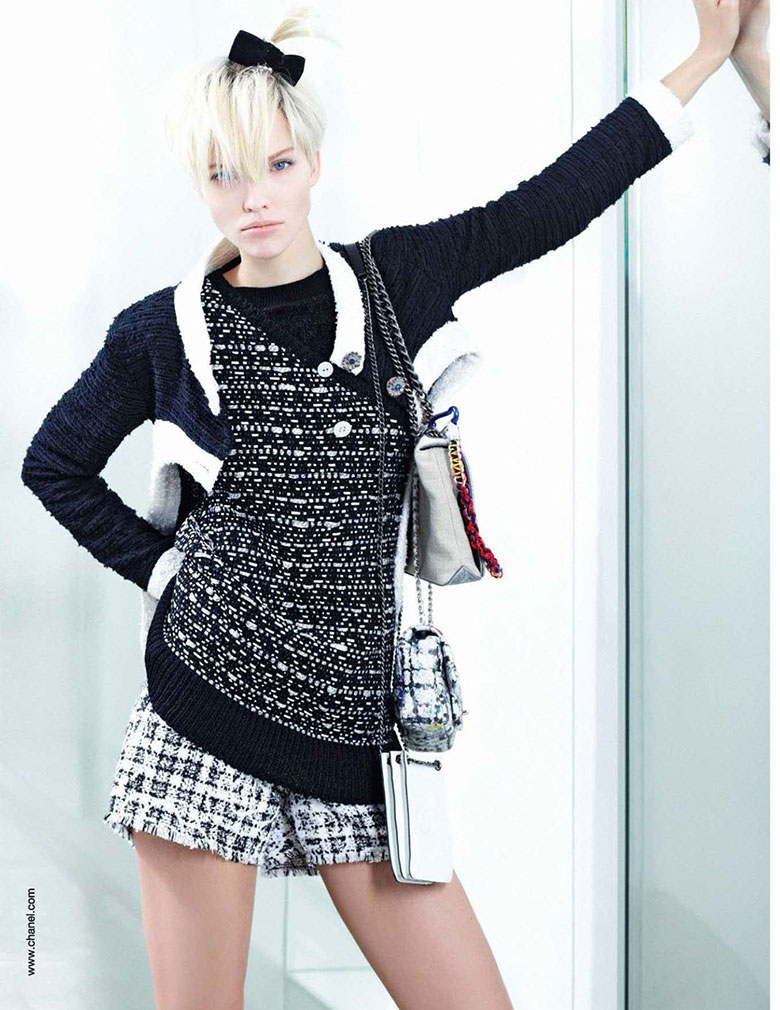 Text by Marija Filipova