The new campaign features The 888 House, a digital concept store created using CGI technology.
Showcasing the exquisite hand- craftmanship of RL's most luxurious label, The RL 888 campaign will highlight the notion of juxtaposition – a signature hallmark of the brand, through the opposition of the sleek, and modern handbag against an otherworldly, rough, and weathered landscape.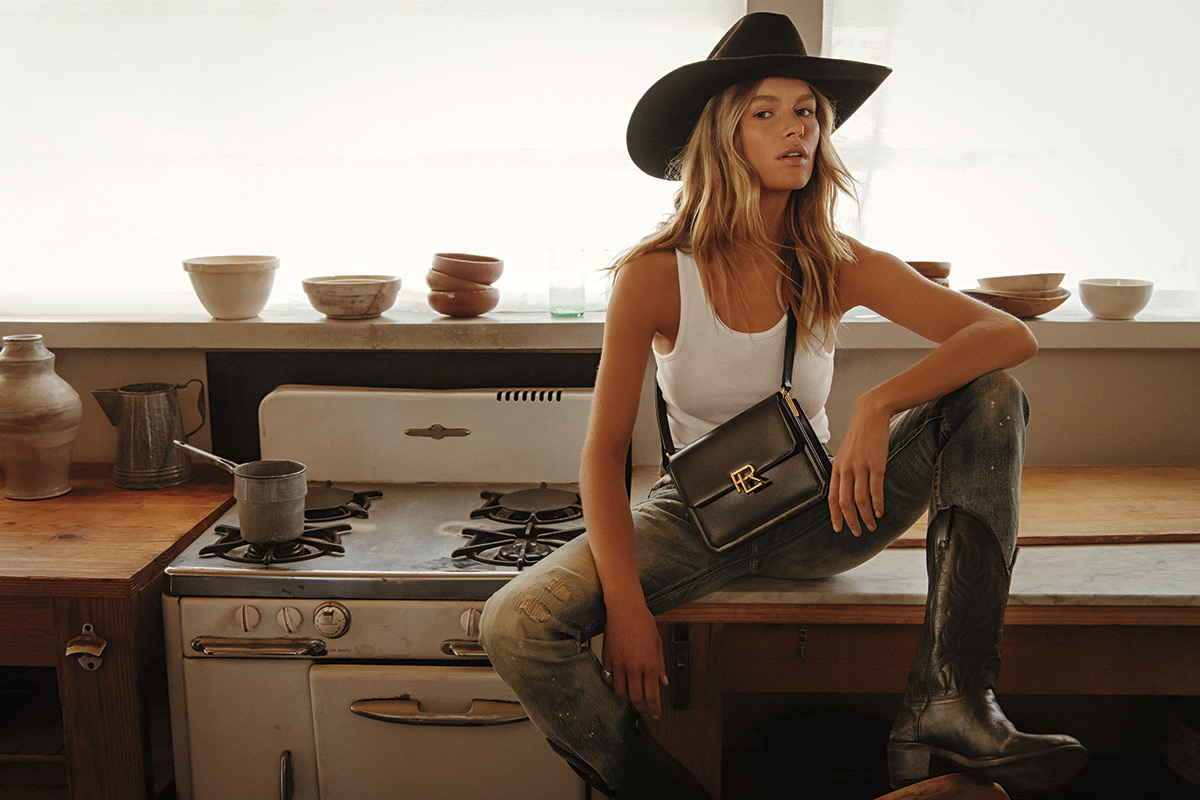 "I am inspired by the beauty of the natural world—a land of contradictions where sky and rugged terrain convene. It is the perfect environment to express the unchanging beauty of The RL 888 and the independent spirit and personal style of the woman that writes her own story wherever she lives. She is bold and romantic, modern yet timeless. Like the bag she carries—The RL 888," said Ralph Lauren, Chief Creative Officer of Ralph Lauren Corporation.
Starring Anna Ewers and Fei Fei Sun, and shot by Carter Berg, the campaign tells the story of a woman and her most personal accessory, sharing its romance not only through photography but through the intimacy and emotion of a film titled "Outside of Time," directed by Diana Kunst and shot by Robert Elswit. Set against a golden landscape of fields, shadowy peaks, and rustic wooden fences, they roam "outside of time", becoming different characters in a pared-down tank, weathered jeans, cowboy hat and boots, or a simple black dress – bringing to life their personal style with that of The RL 888.