Luxurious leather goods are presented in the Spring/Summer 2014 campaign of Tod's starring Tom Warren.
The Italian fashion house which expertise lays in the accessory department, have revealed their new face of their menswear collection to be the British handsome model Tom Warren.
Captured sitting on exclusive designer chairs while working smart suits and casual wear matched with suiting leather additions, Tom is playing a great role of representing Tod's classic and versatile menswear.
Dark leather loafers are displayed along with a boxy bag for a day at the office, whilst a lighter brown tote is pair up with laced up summery shoes for a casual day out, showing there's a right accessory for every occasion which truly states Tod's underlined message.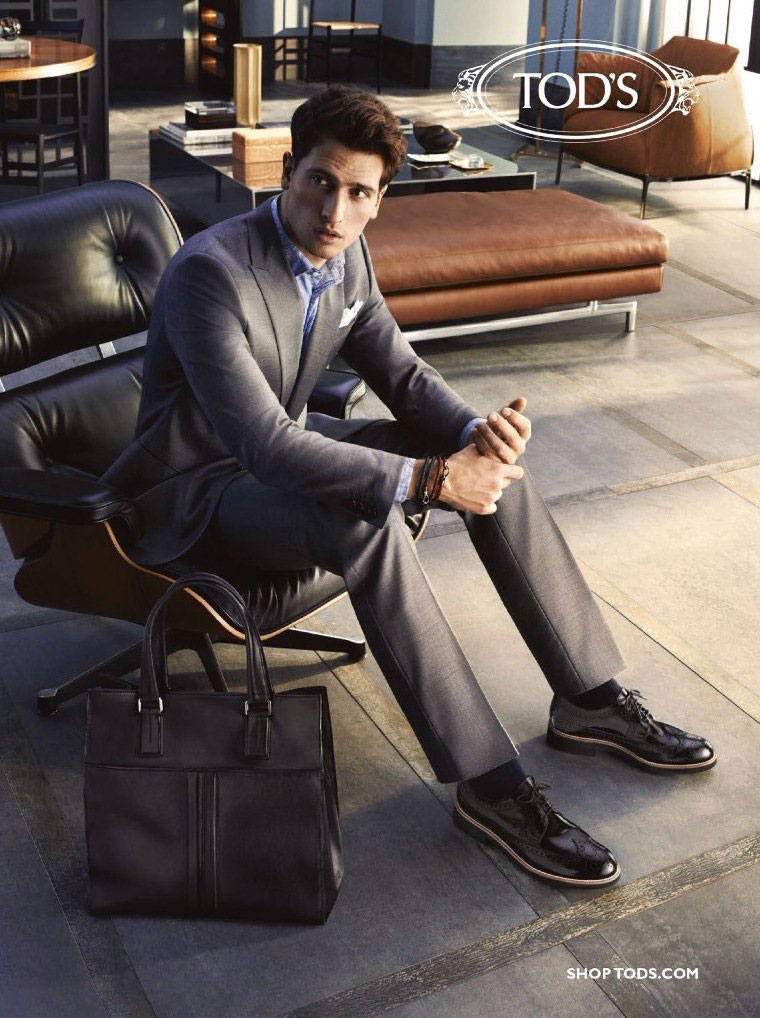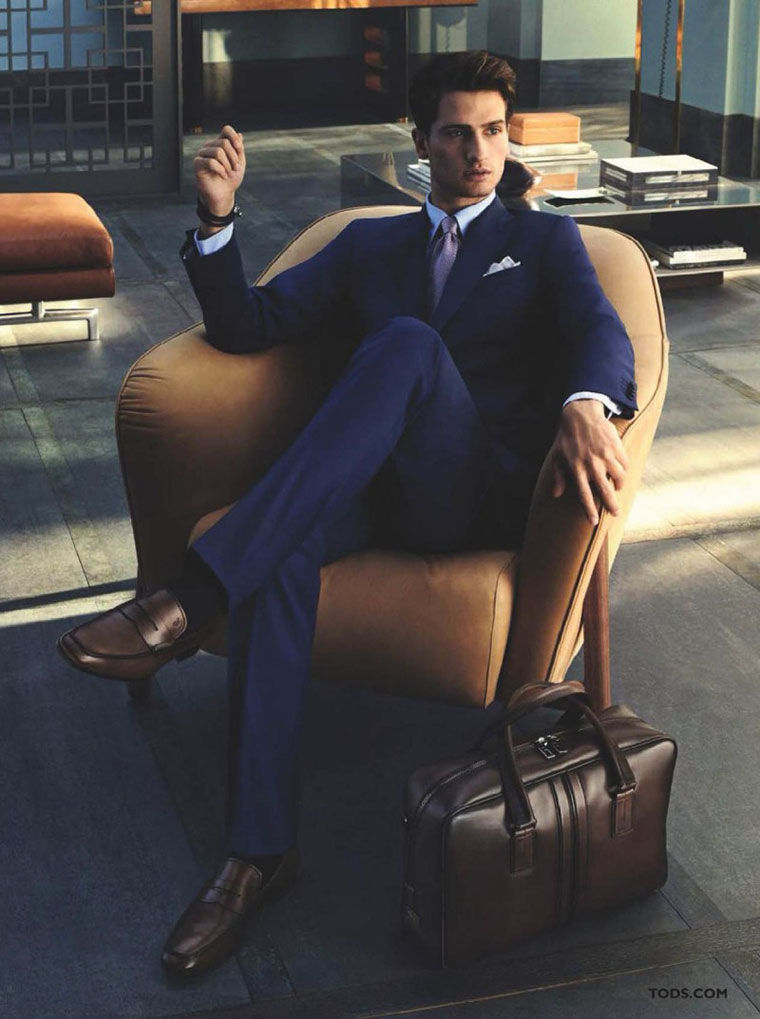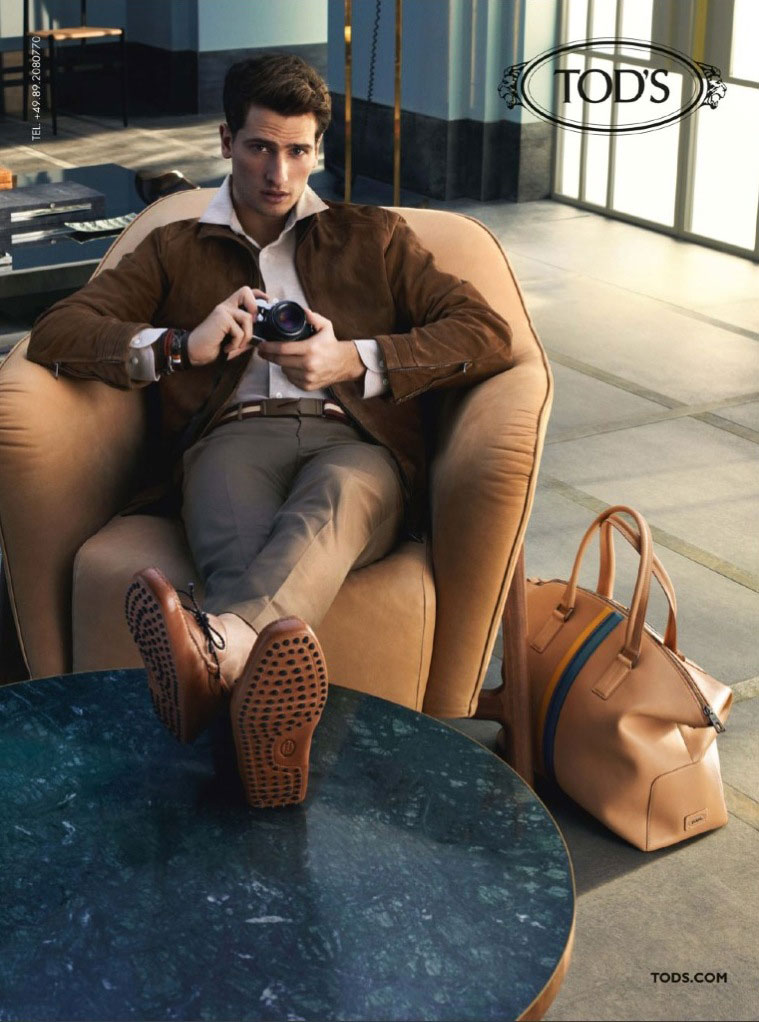 Text by Marija Filipova