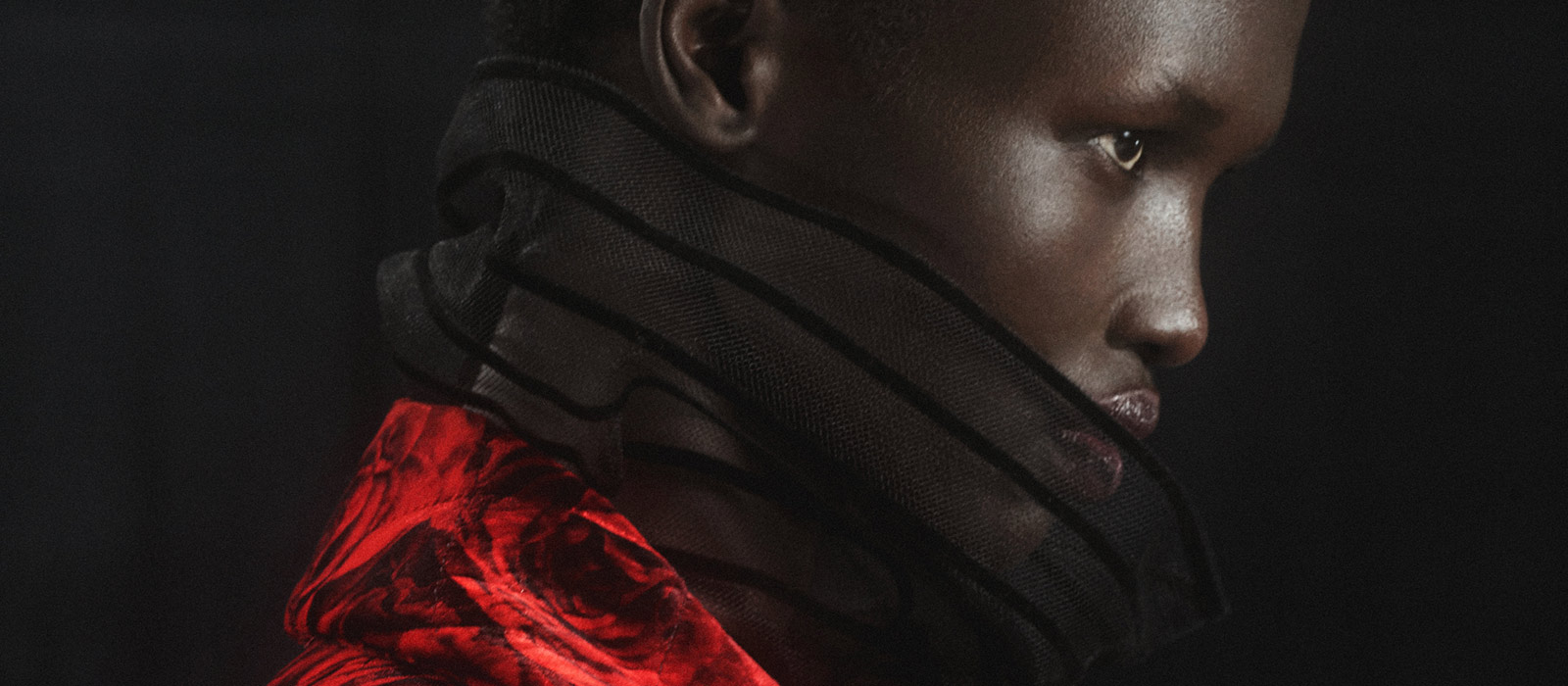 Dries Van Noten
Fall/Winter 2021

A dance between purity and passion, masculine and feminine, genders fused and embraced.
A moment in movement, abandon, exuberance, gesture, restraint, action, still and internal thought.
Emotion in motion, beating hearts and drums, Trip-hop realism and baroque excess. Stage and street.
The full gamut of human emotion from happiness to rage, confusion, logic and euphoria. The heightened, dramatic, exaggerated, discreet and timid all synchronise. The strange and foreign confront the comforting and familiar.
Dark clerical sobriety with vivid feral fetish.
The constructed and sartorial envelops yet the fluid and scant exposes: Men's tailoring protects and covers; women's draping reveals and intrigues.
Gestures range from the meek to vaudevillian.
Tailoring has gravitas yet is juxtaposed with the exuberance and glamour of the fluffy, shiny and whimsical.
High and low cohabit – couture techniques are applied to basic sweats.
Trompe l'oeil prints of panels of fabric, garments, strings of pearls roses and gloves are photographed and printed to embellish and reshape the aspect of garments.
A vision of feminine beauty that combines the passionate exaggerated women of Pedro Almodóvar and the stoic, graceful disruptive power of Pina Bausch.
Minimal applied embellishment contrasts with the exuberance of gesture and emotion.
A return to essence and Dries Van Noten's design roots. A long white shirt dress is an updated take on that for his first collection in 1981 as a fashion student.
Yves Klein blue, Almodóvar Red, Koons pink, Beuys grey felt.
---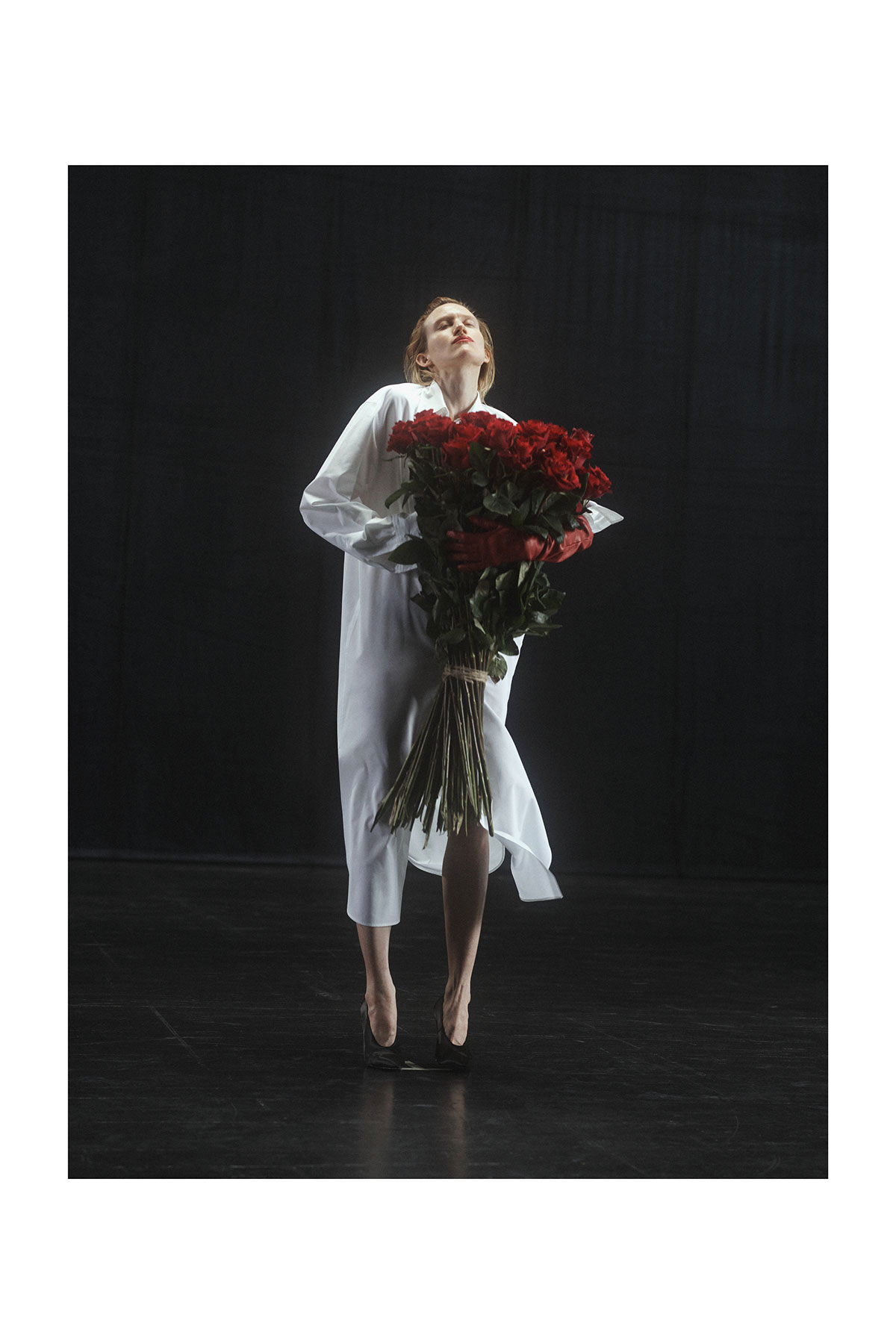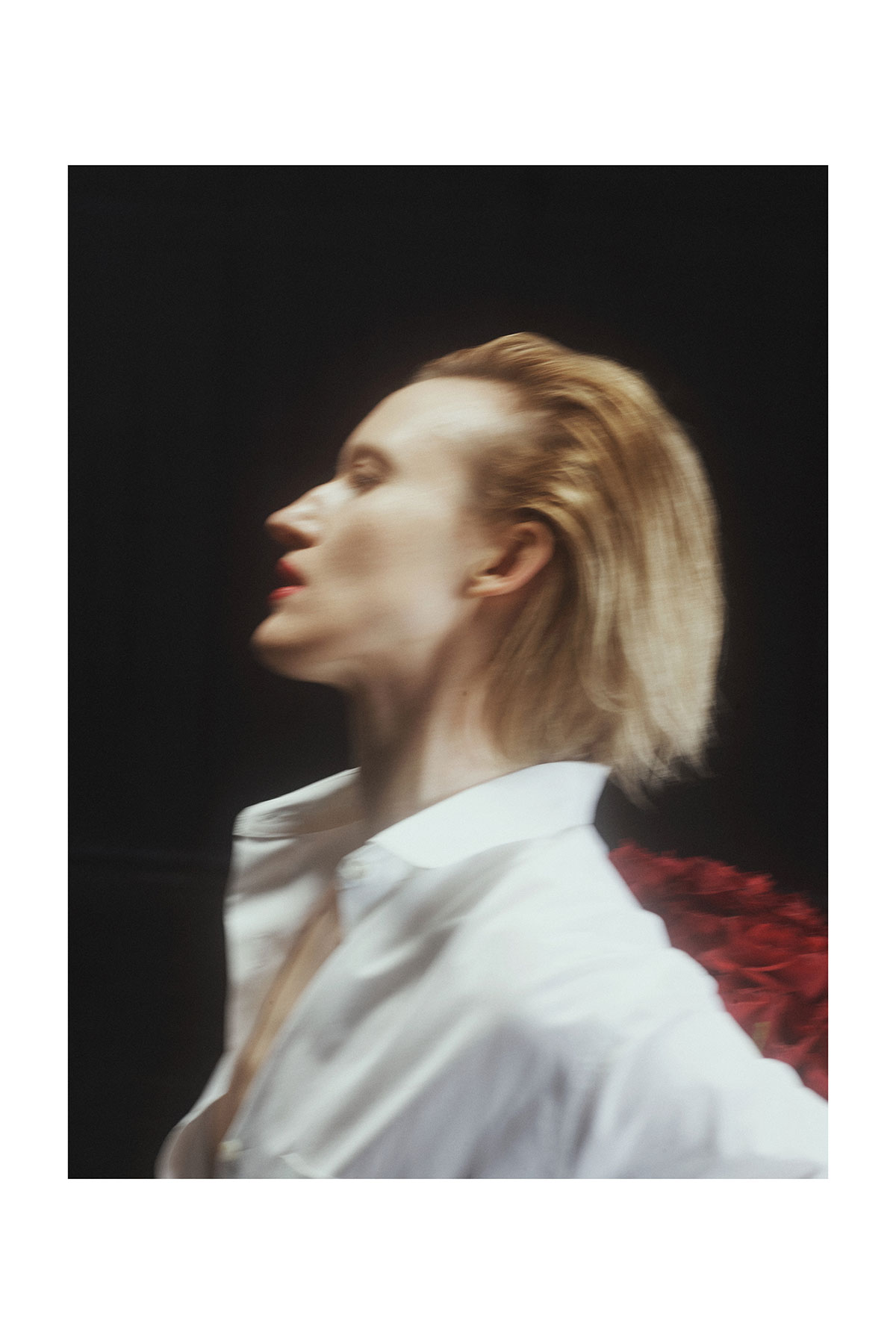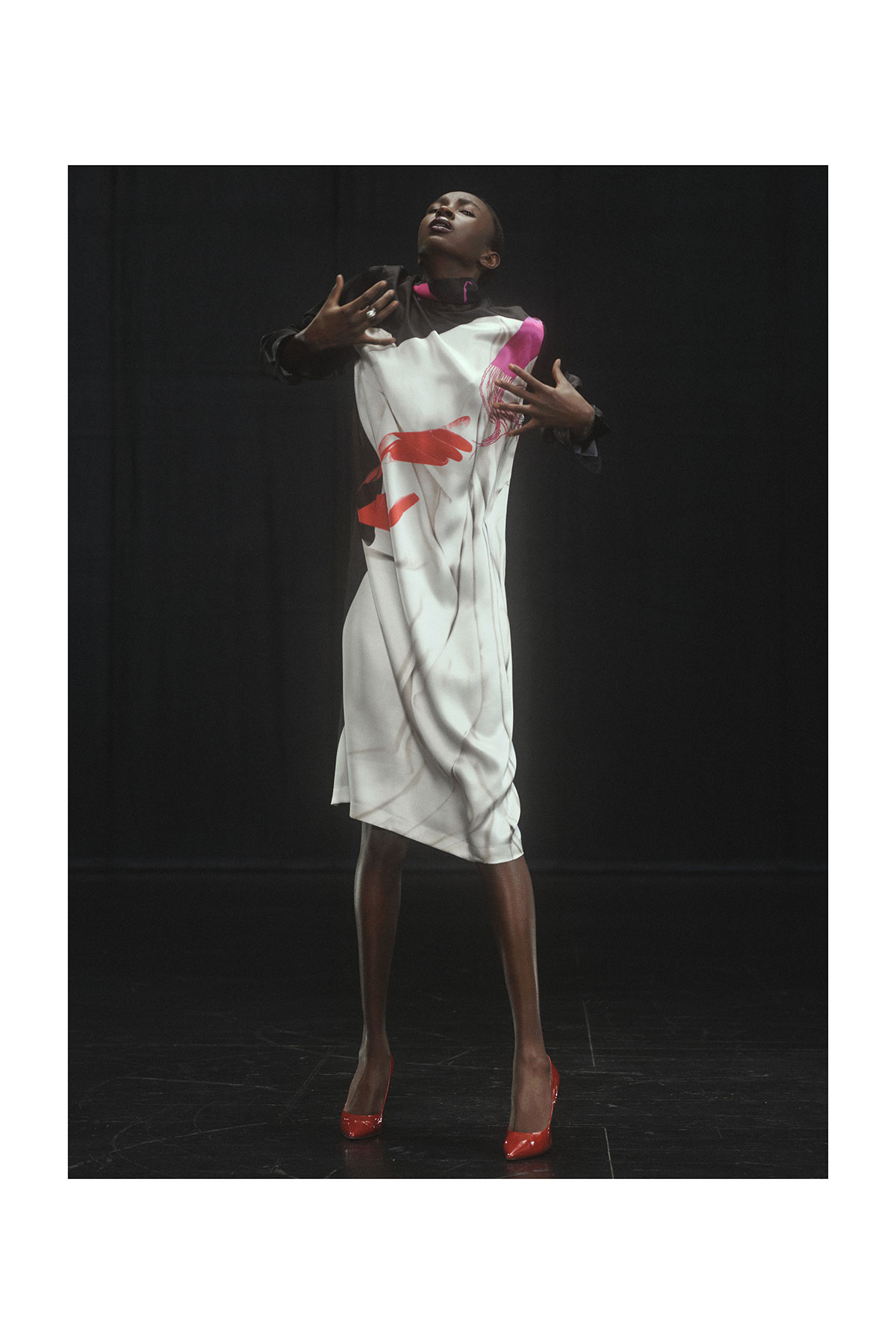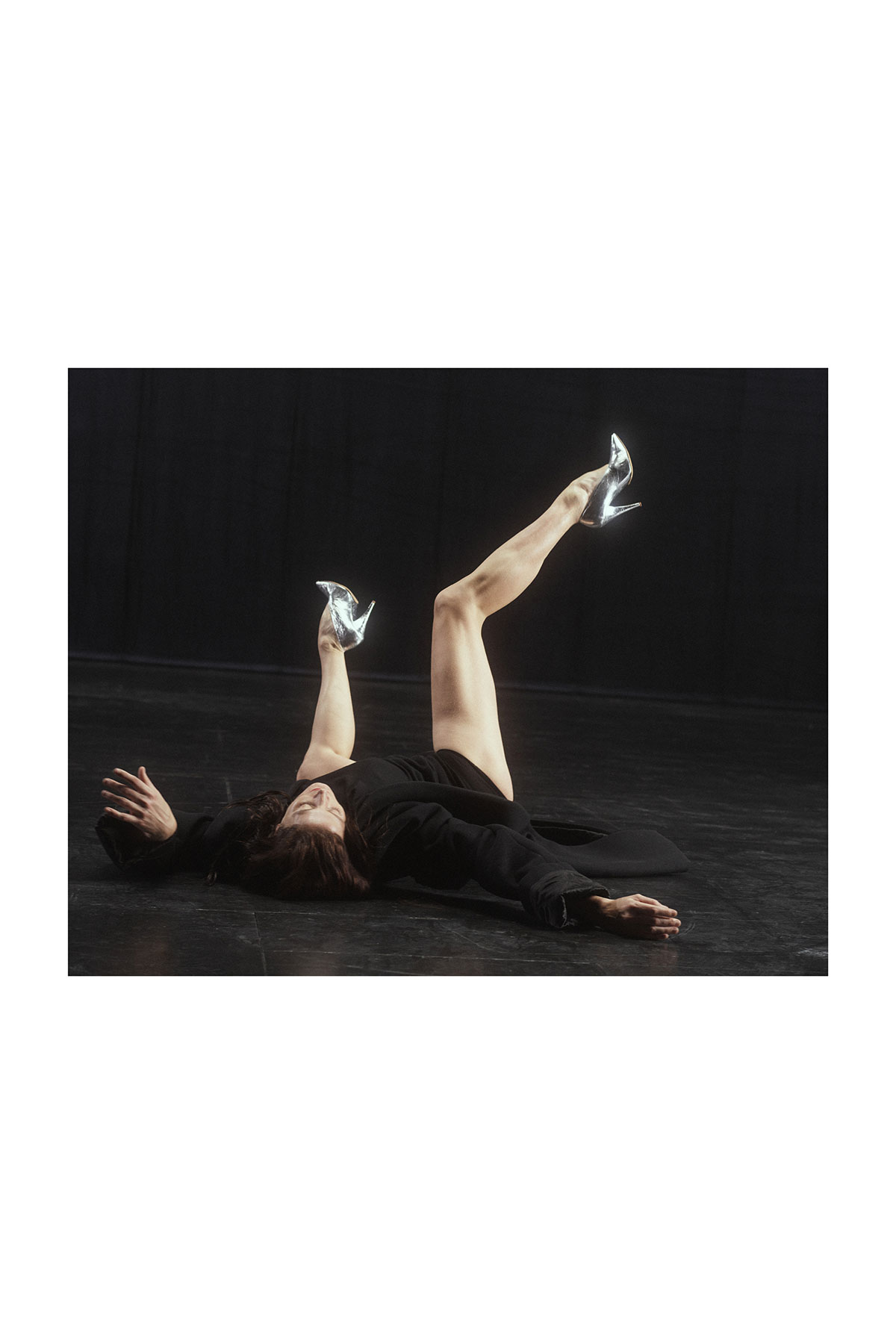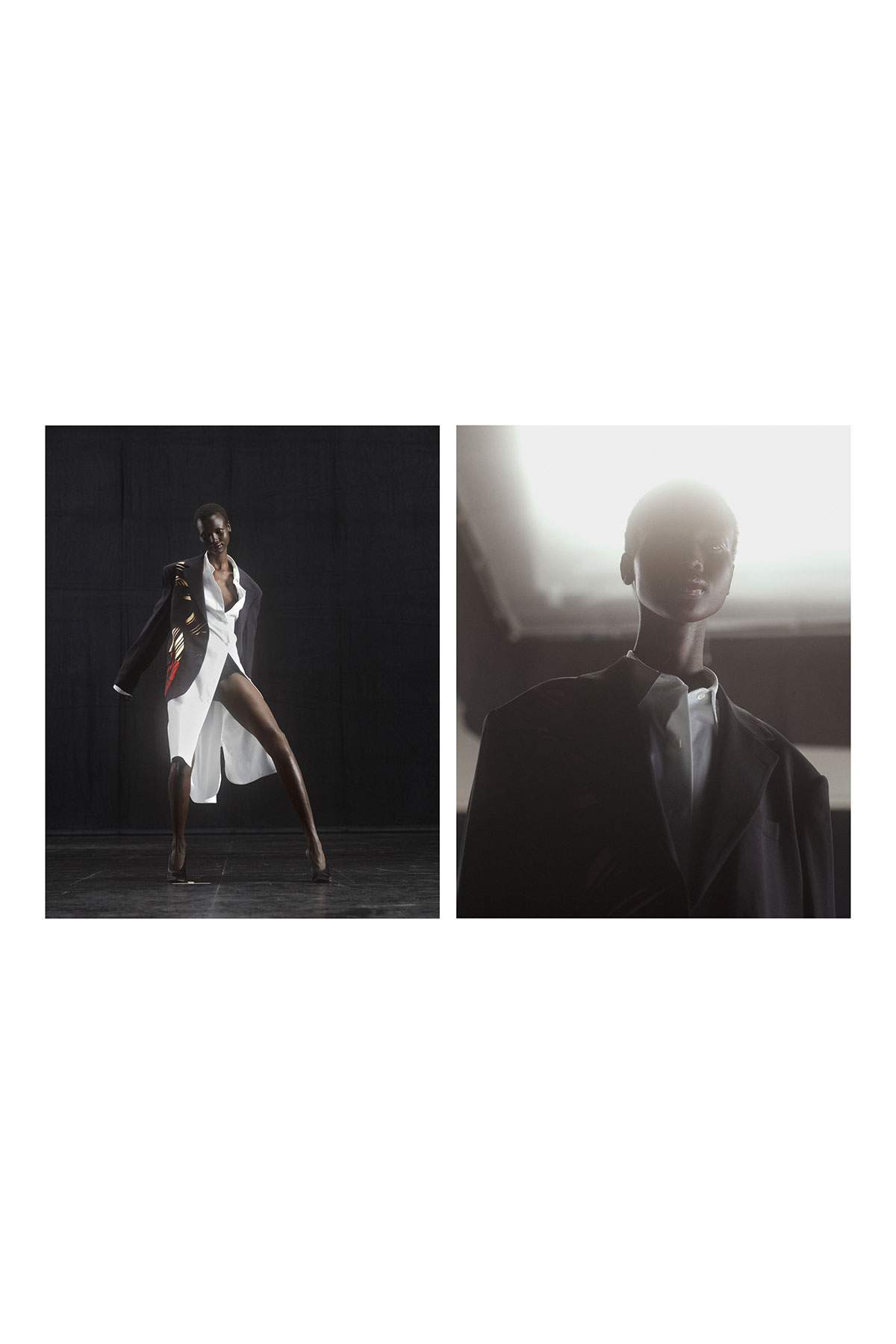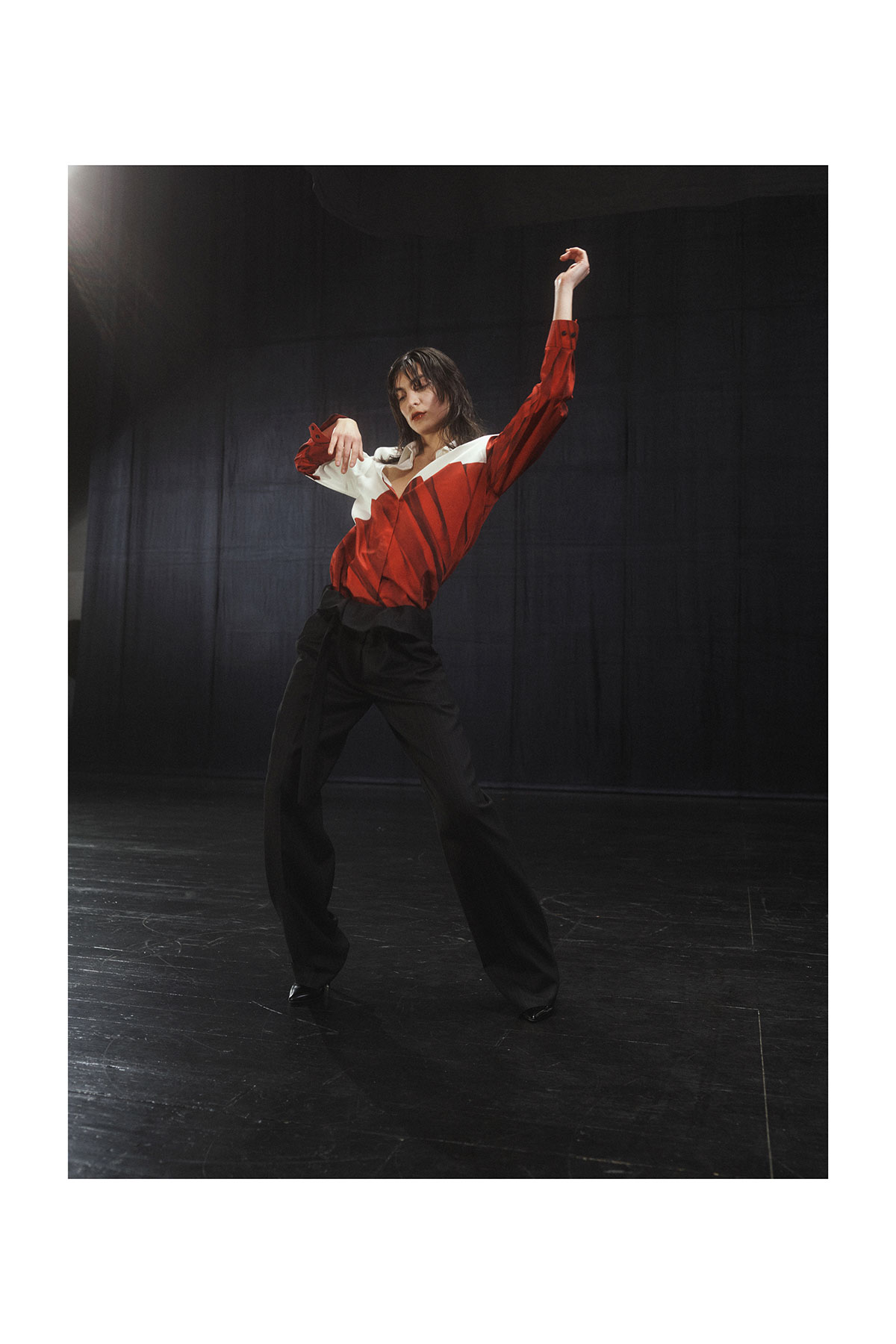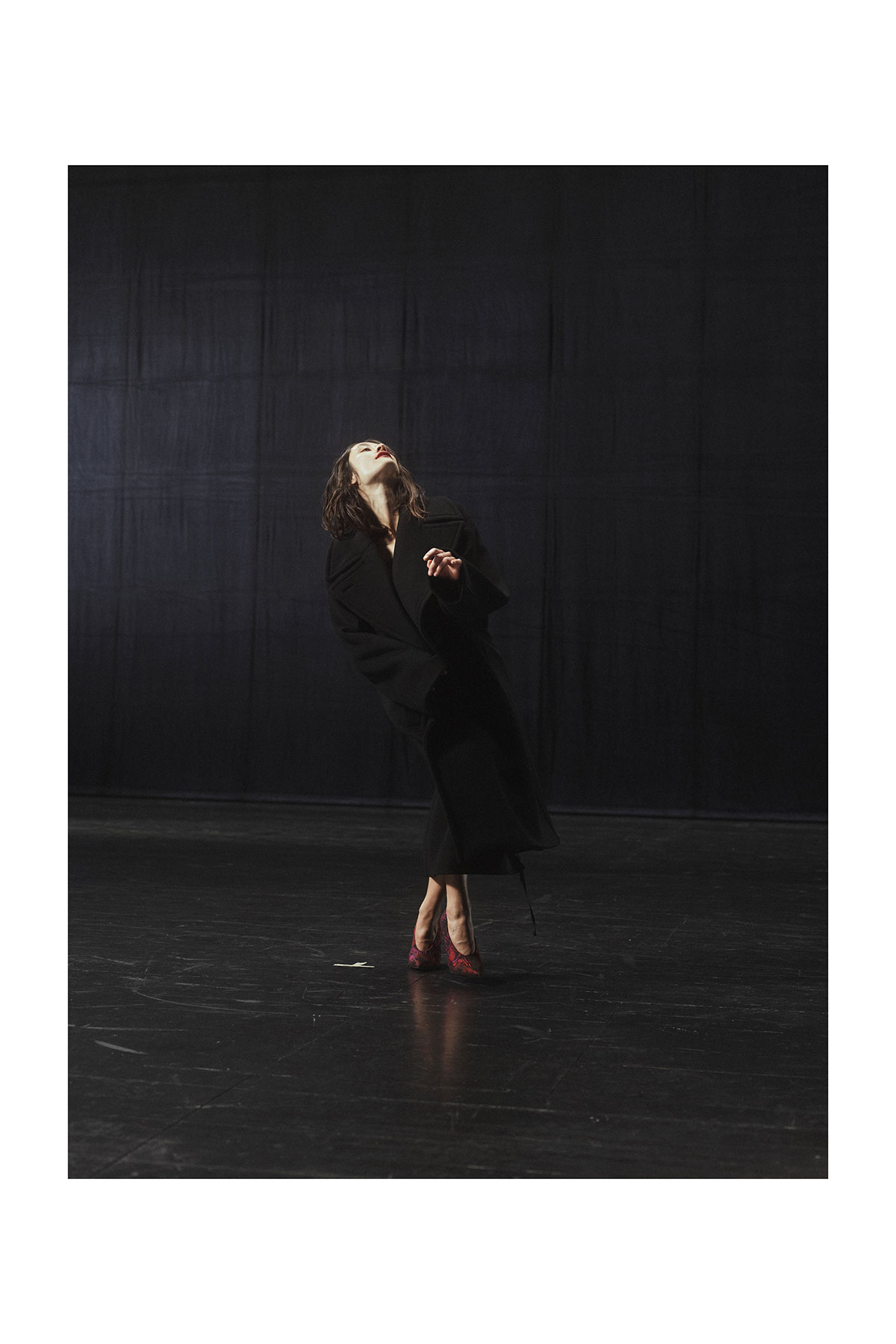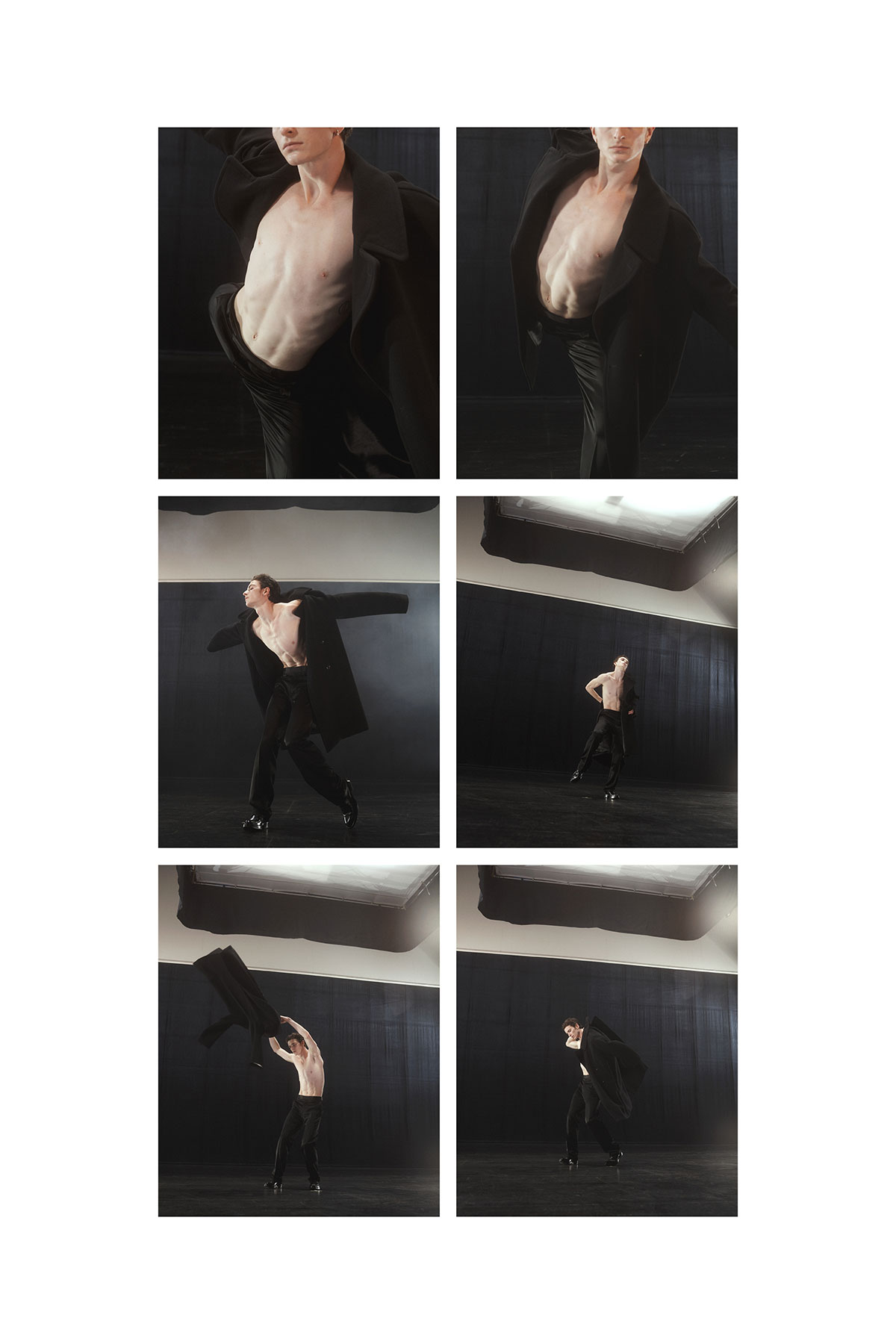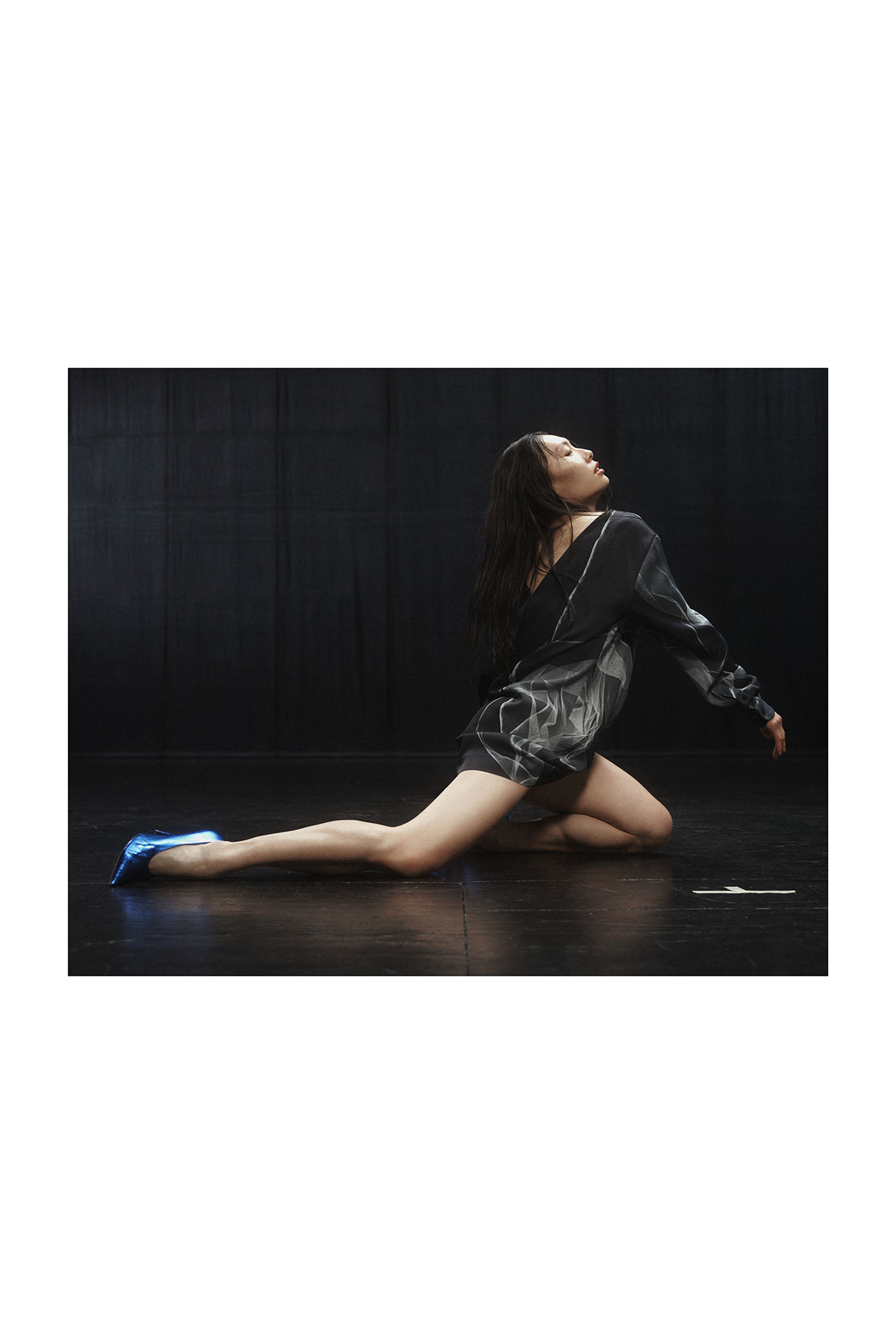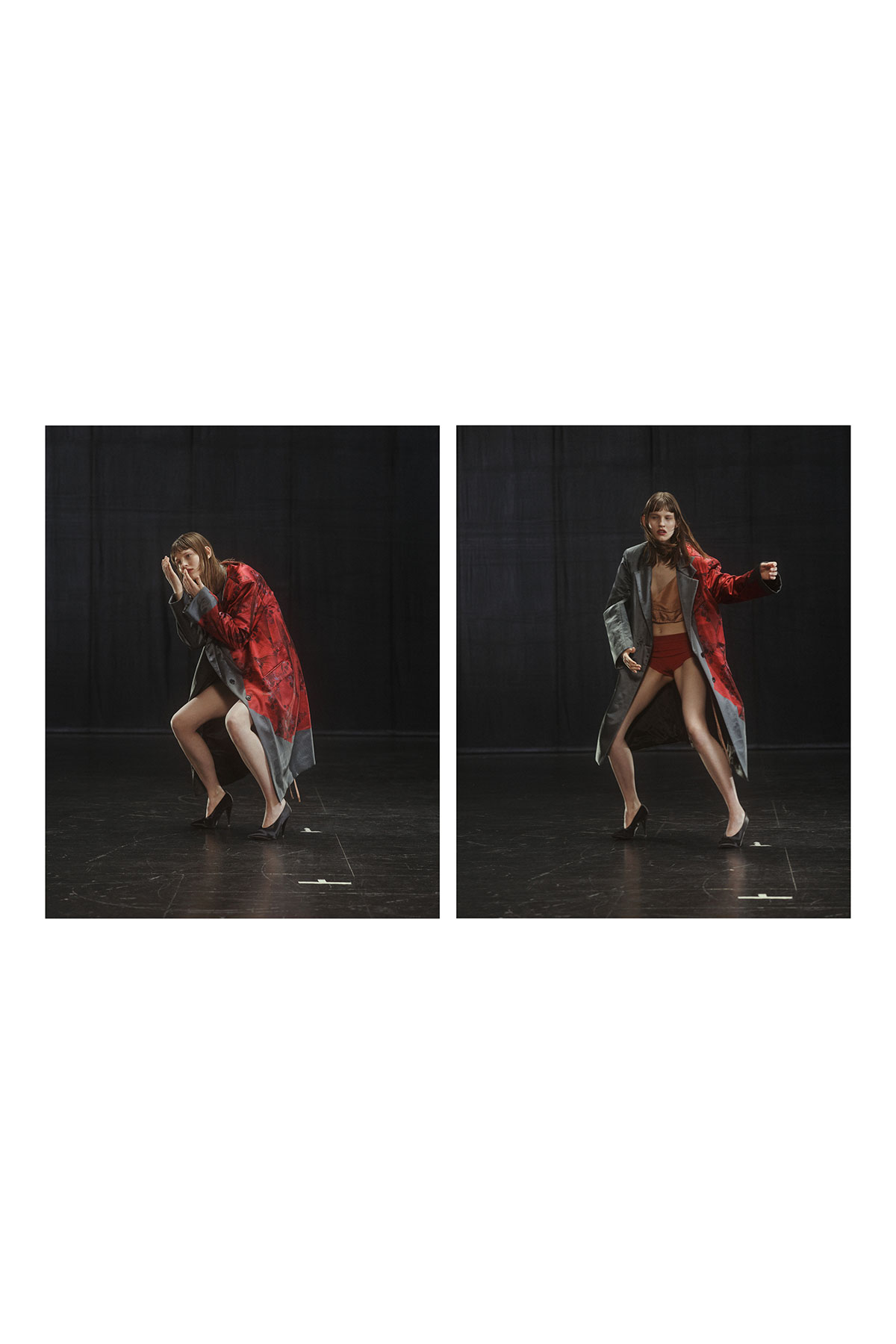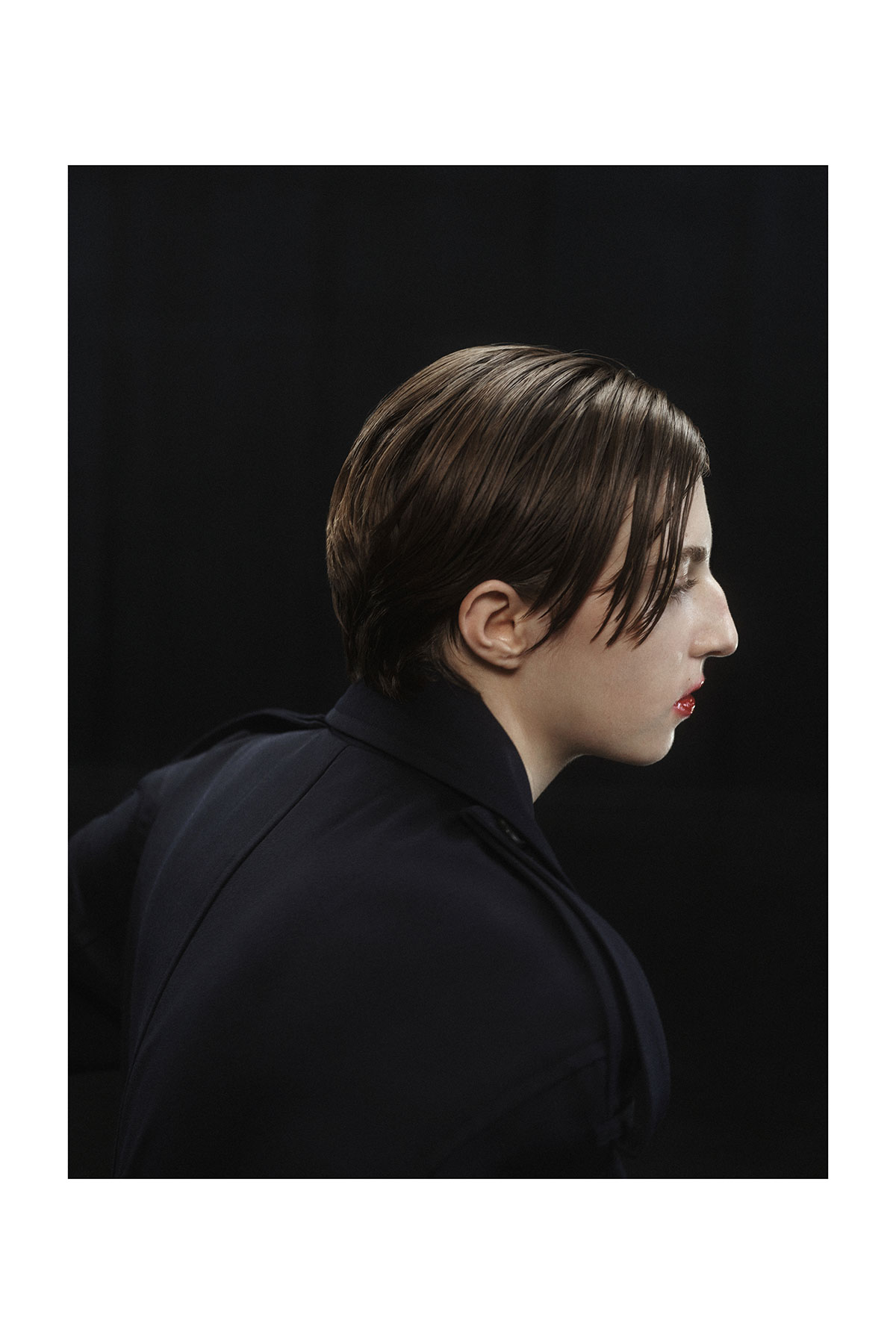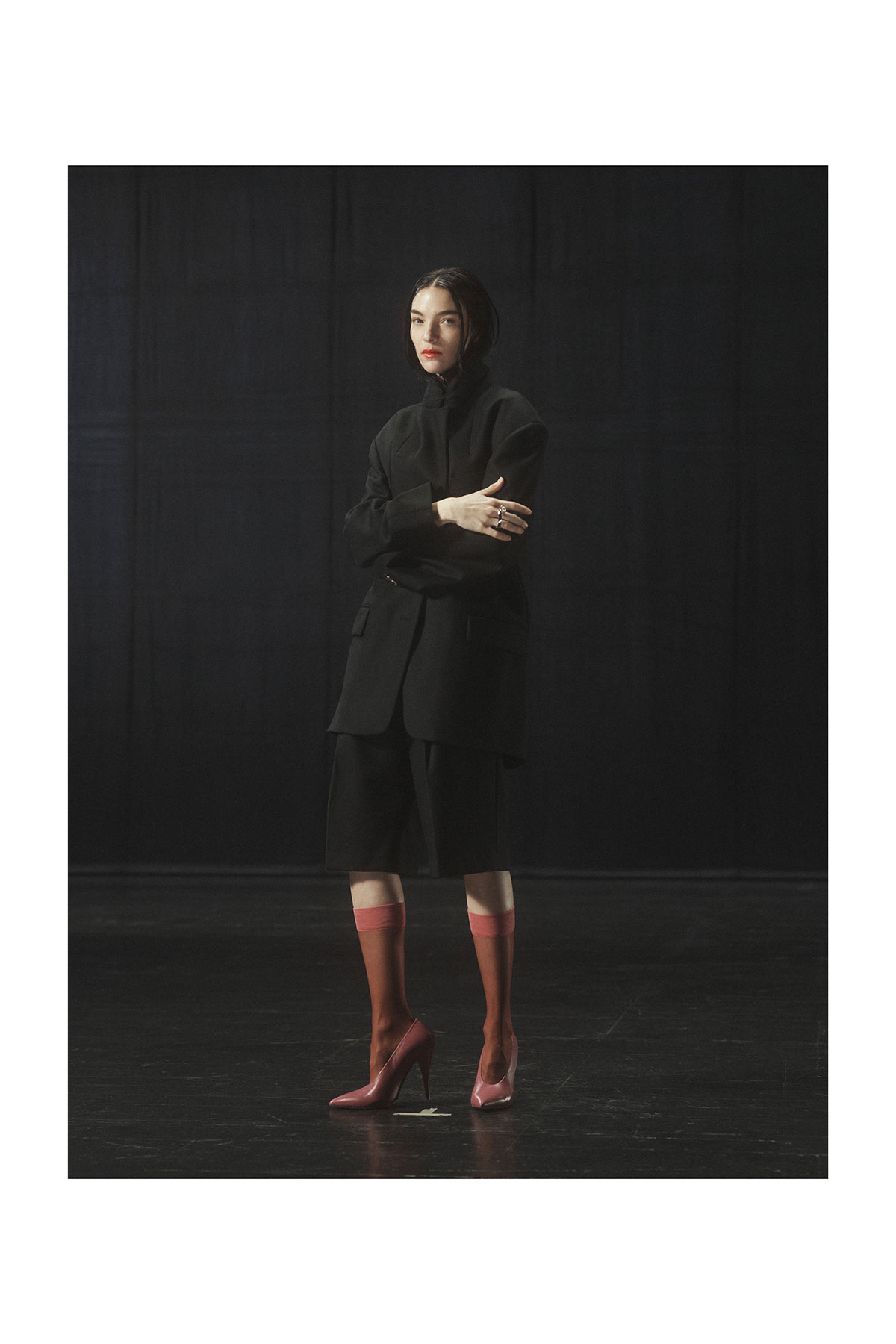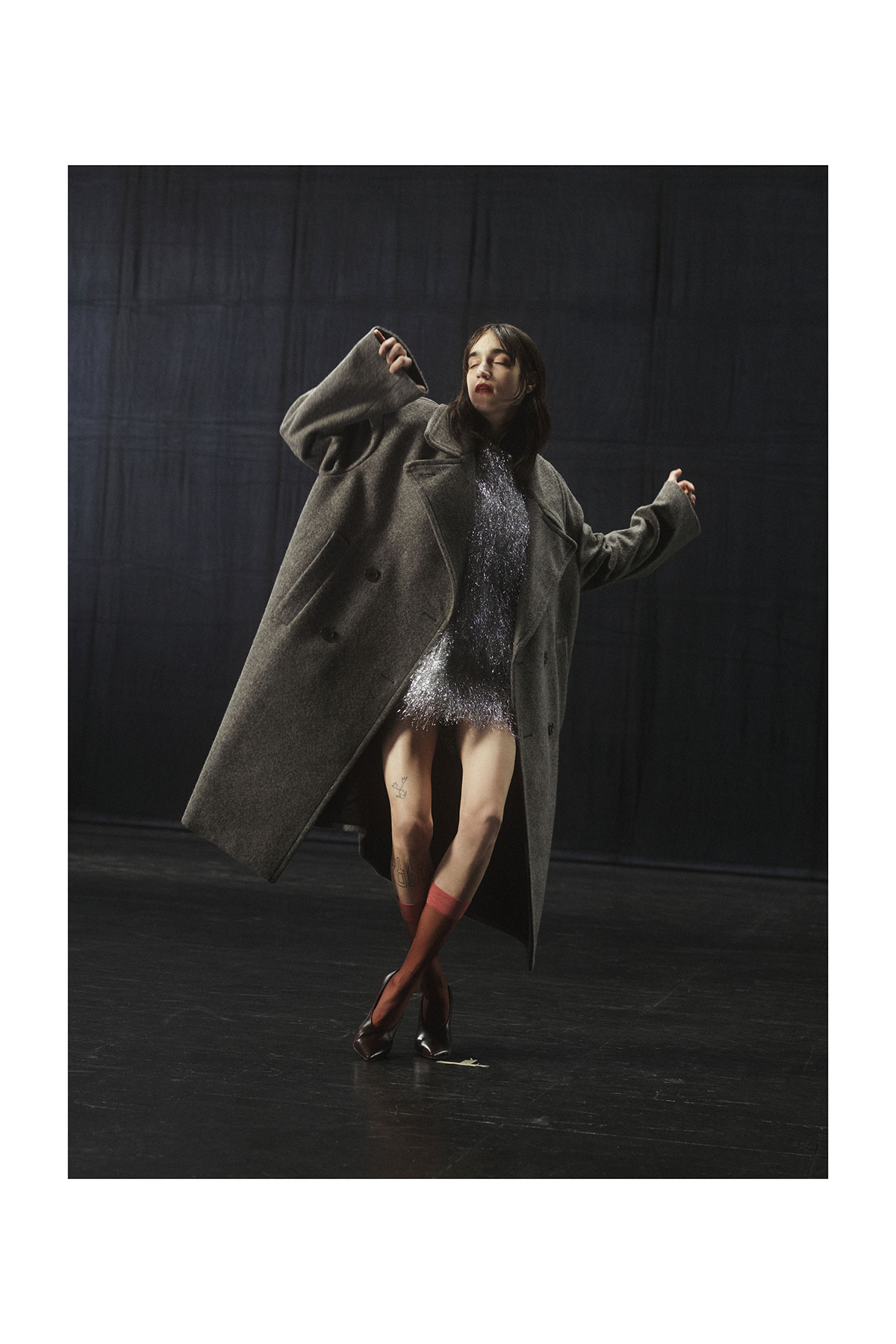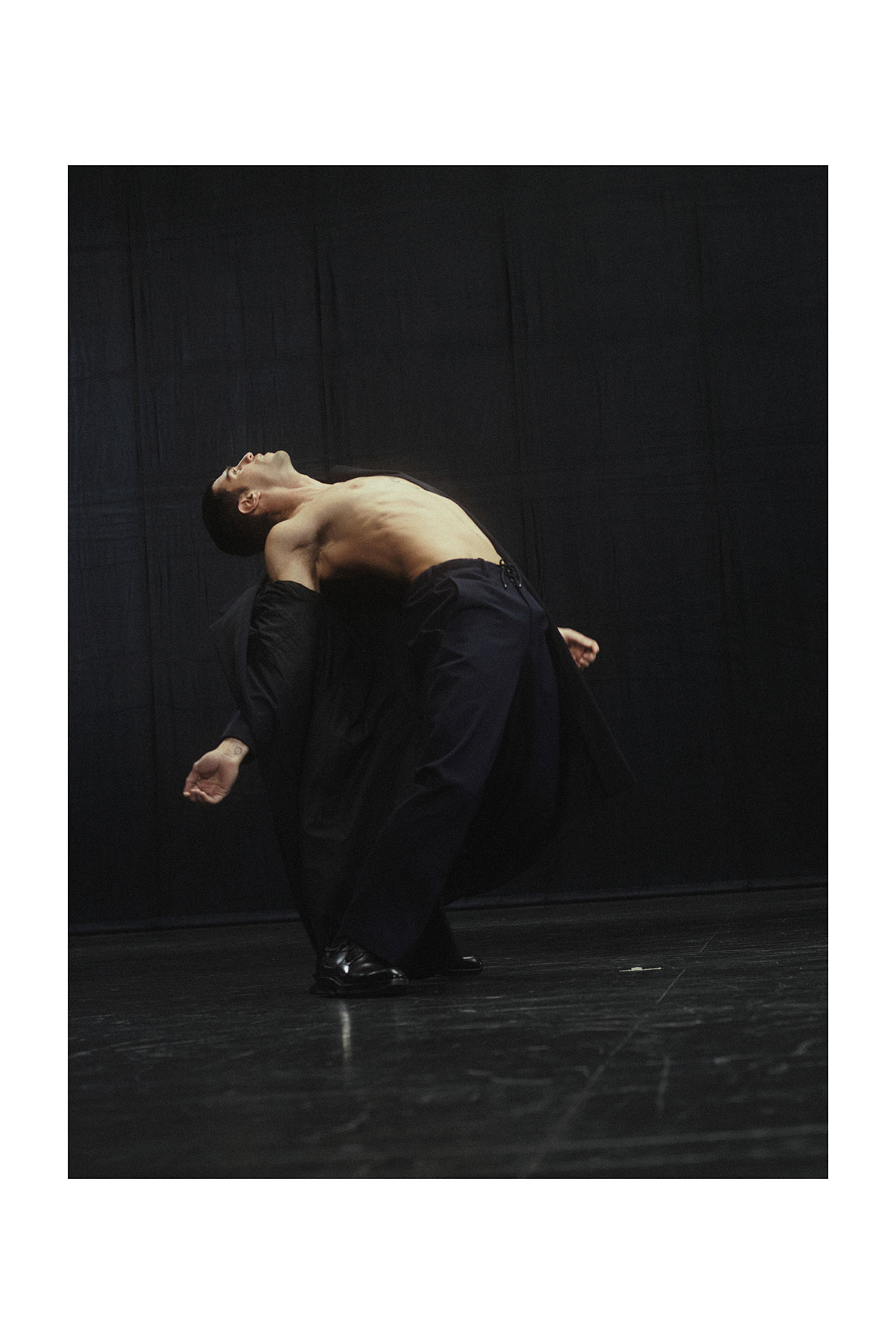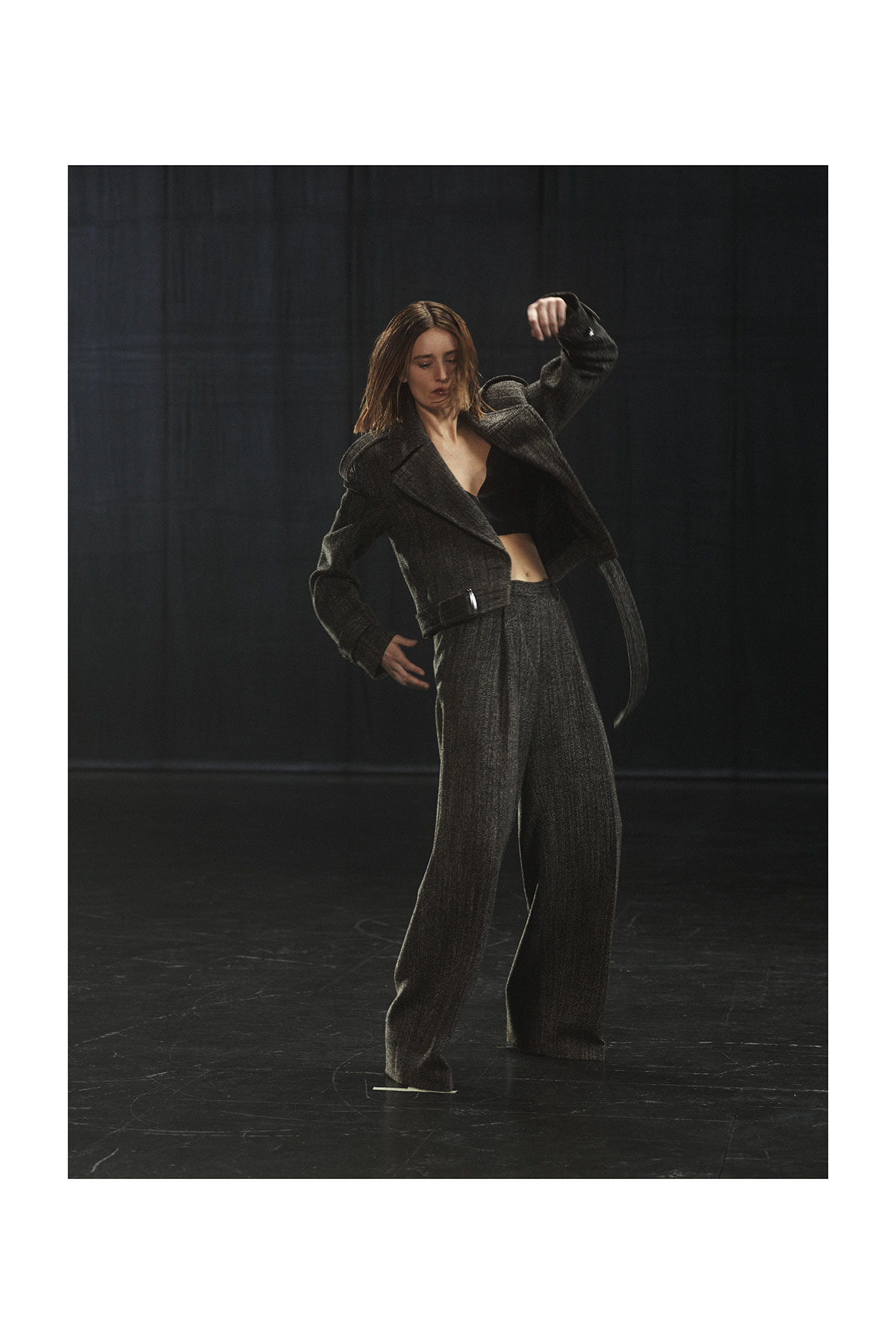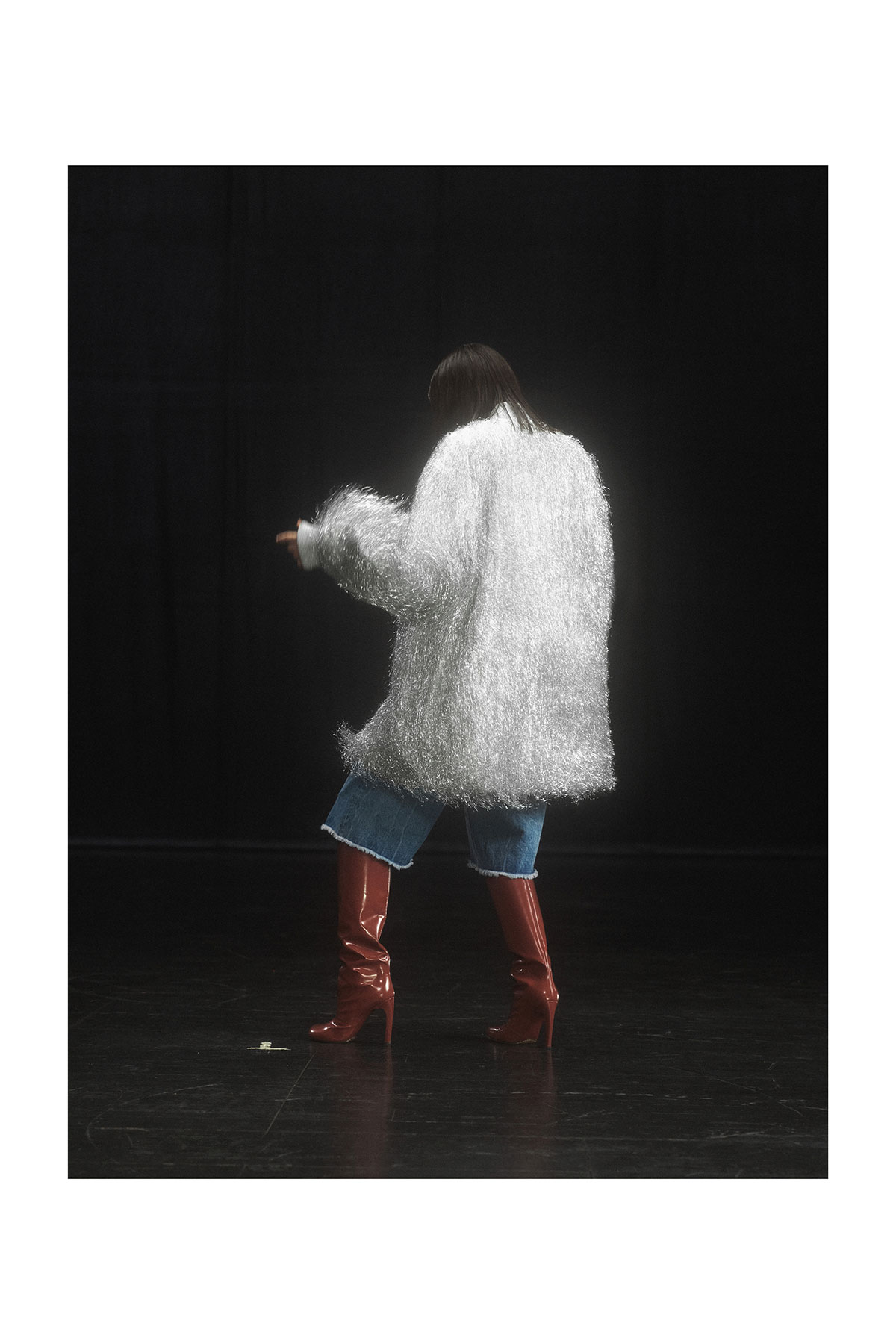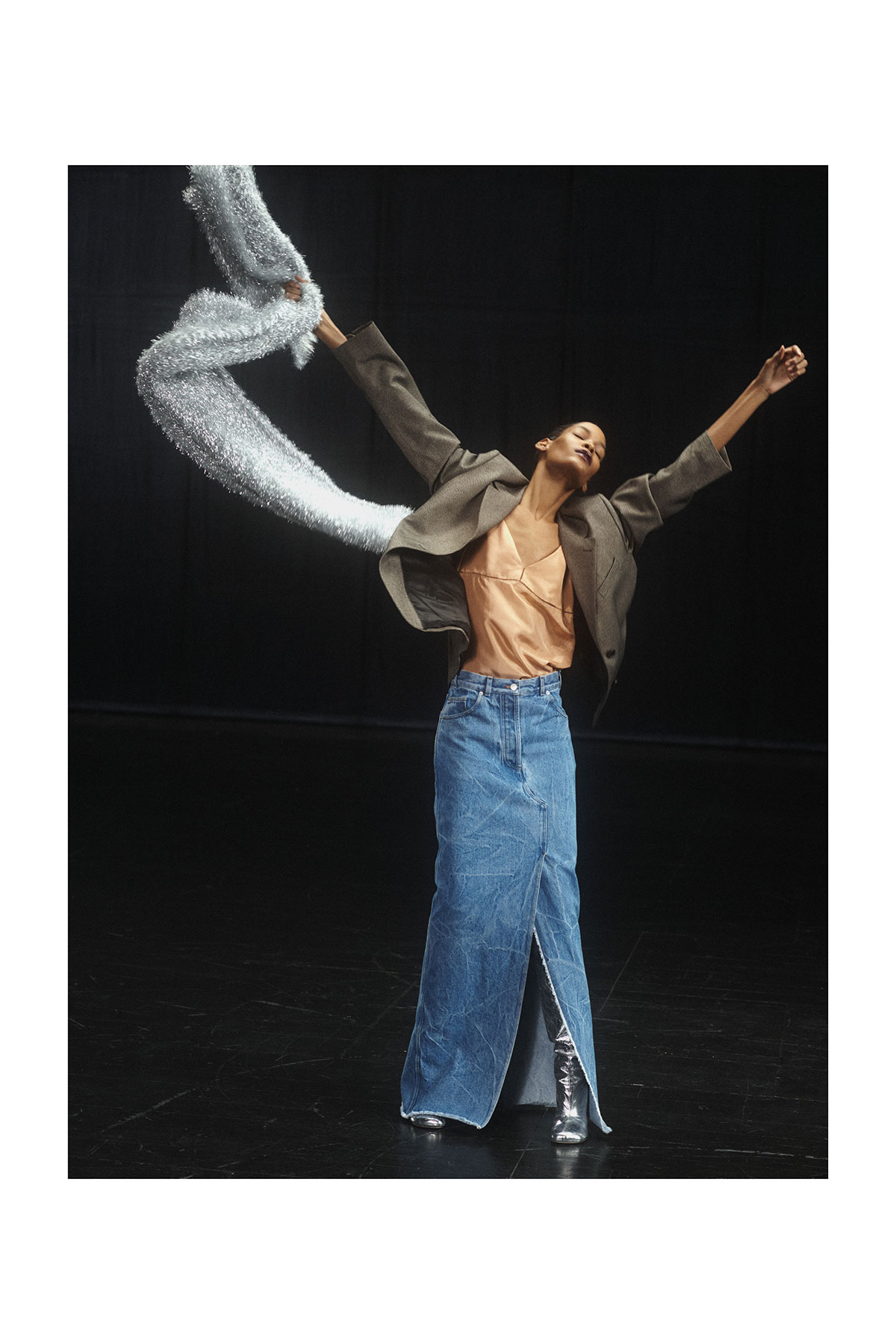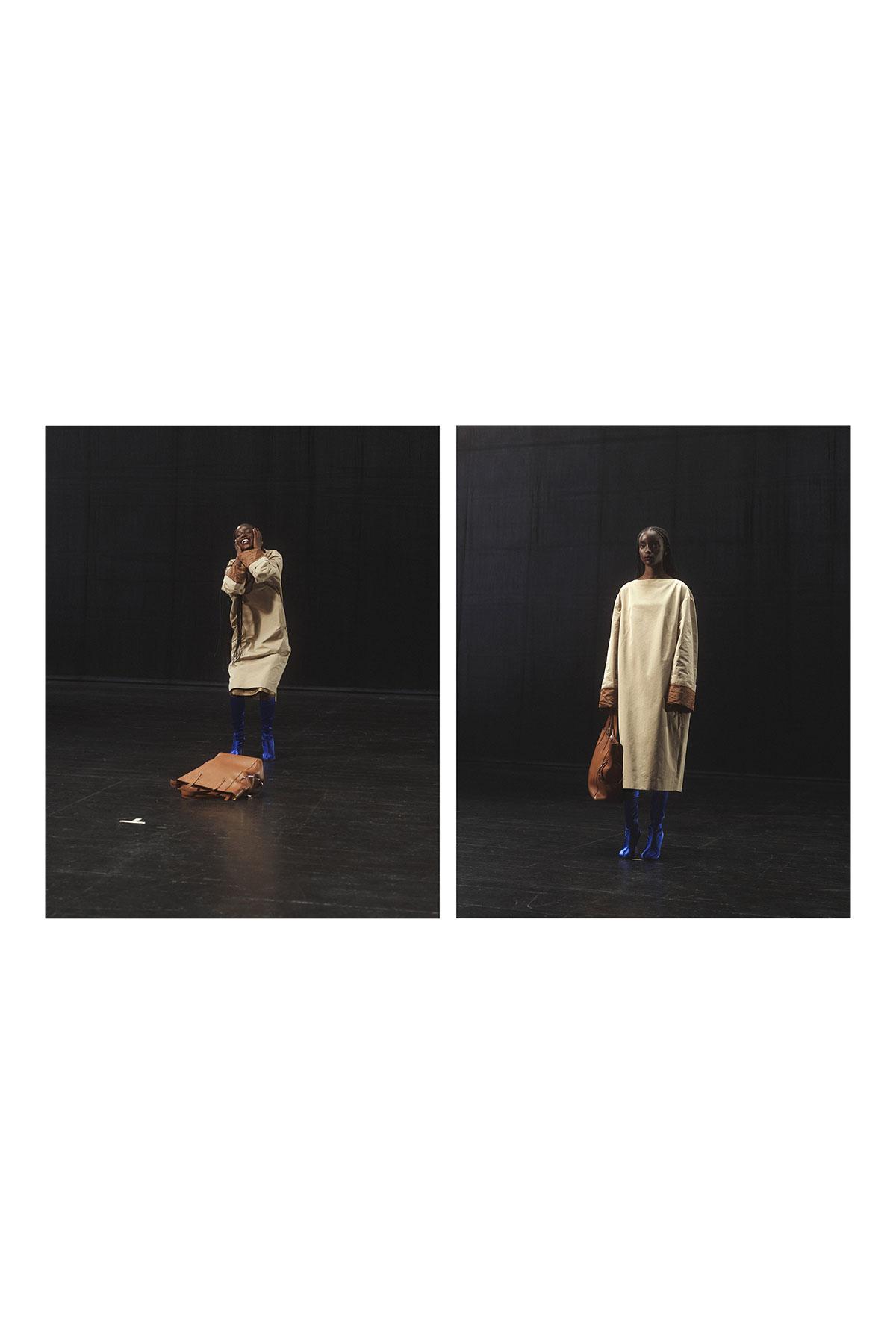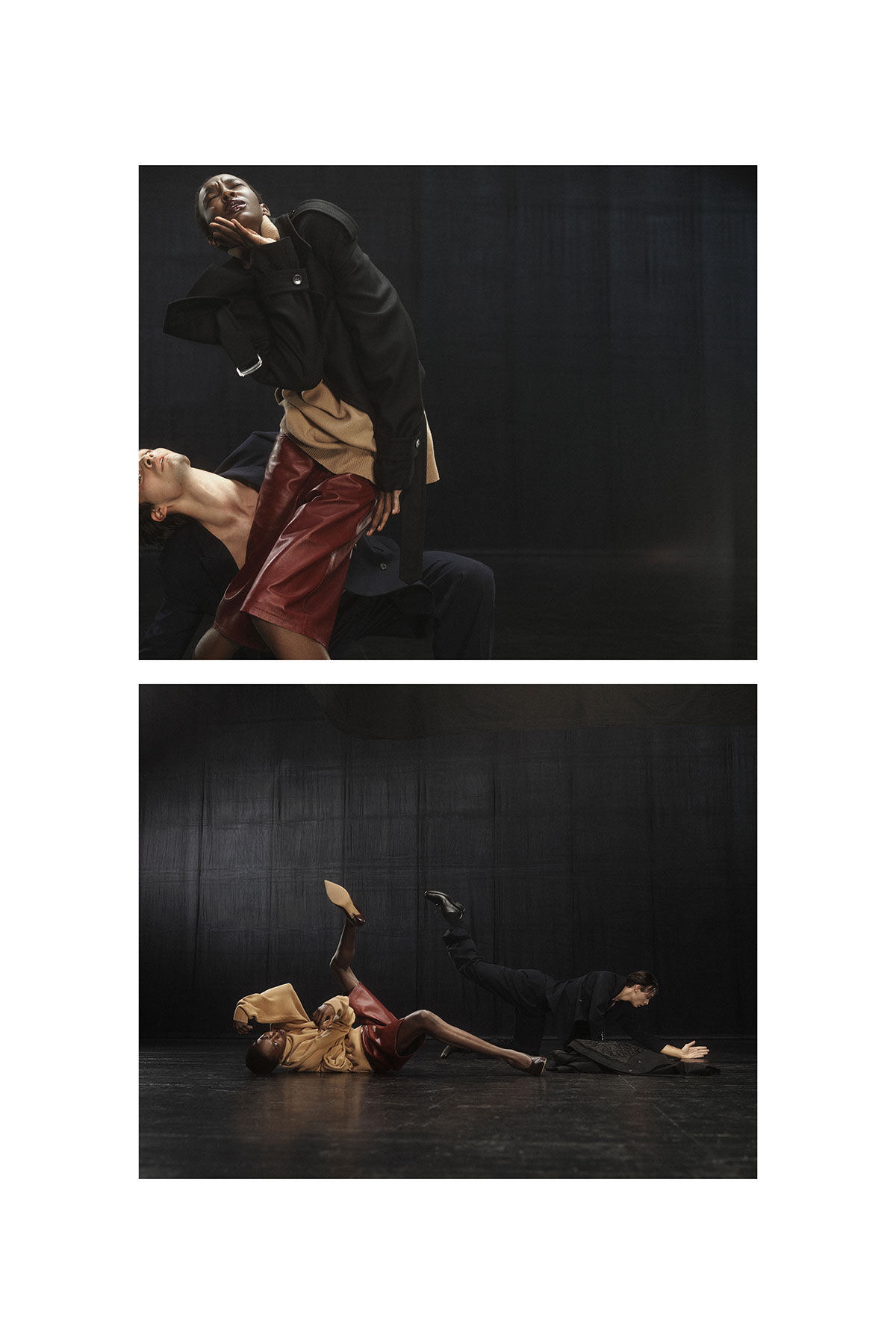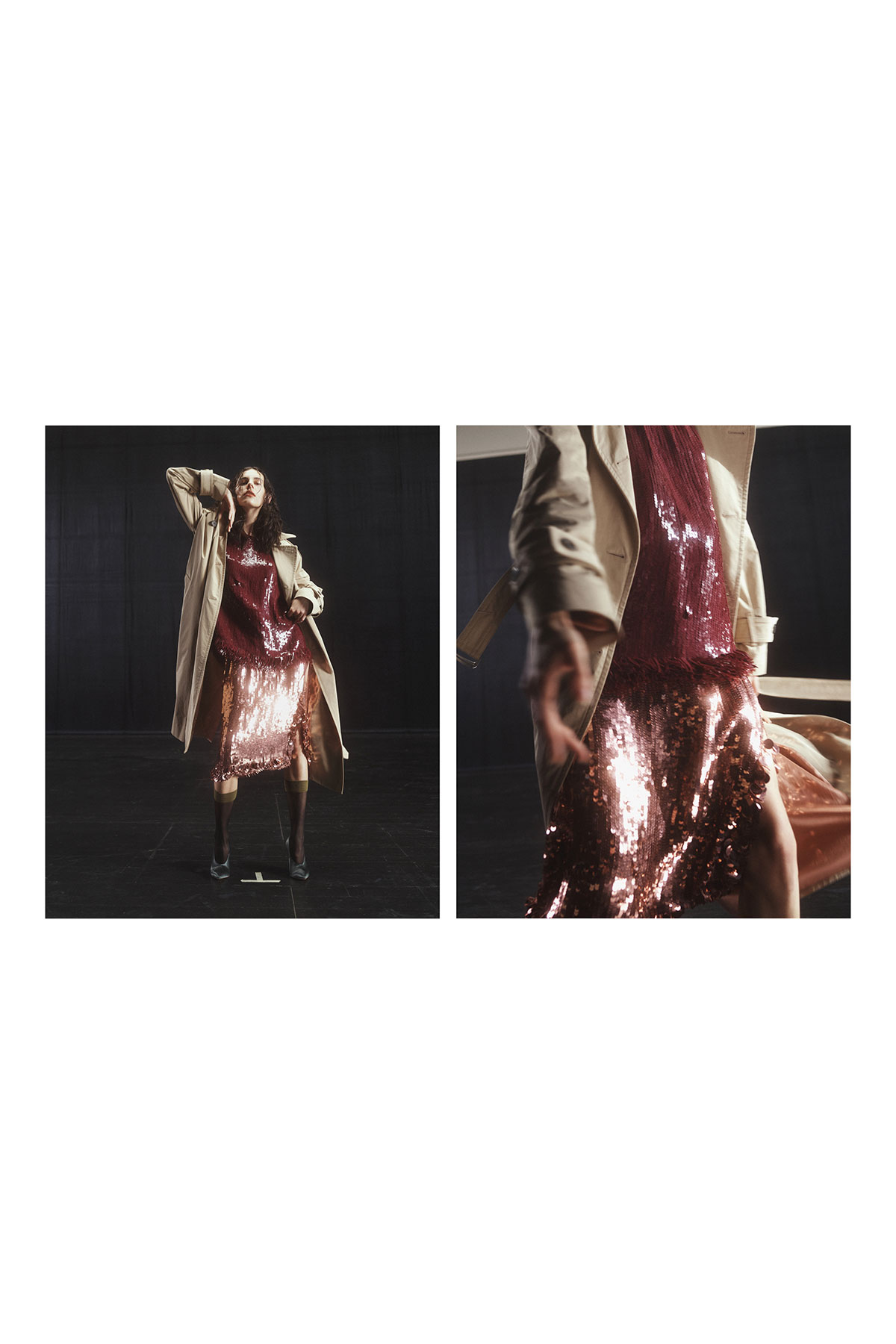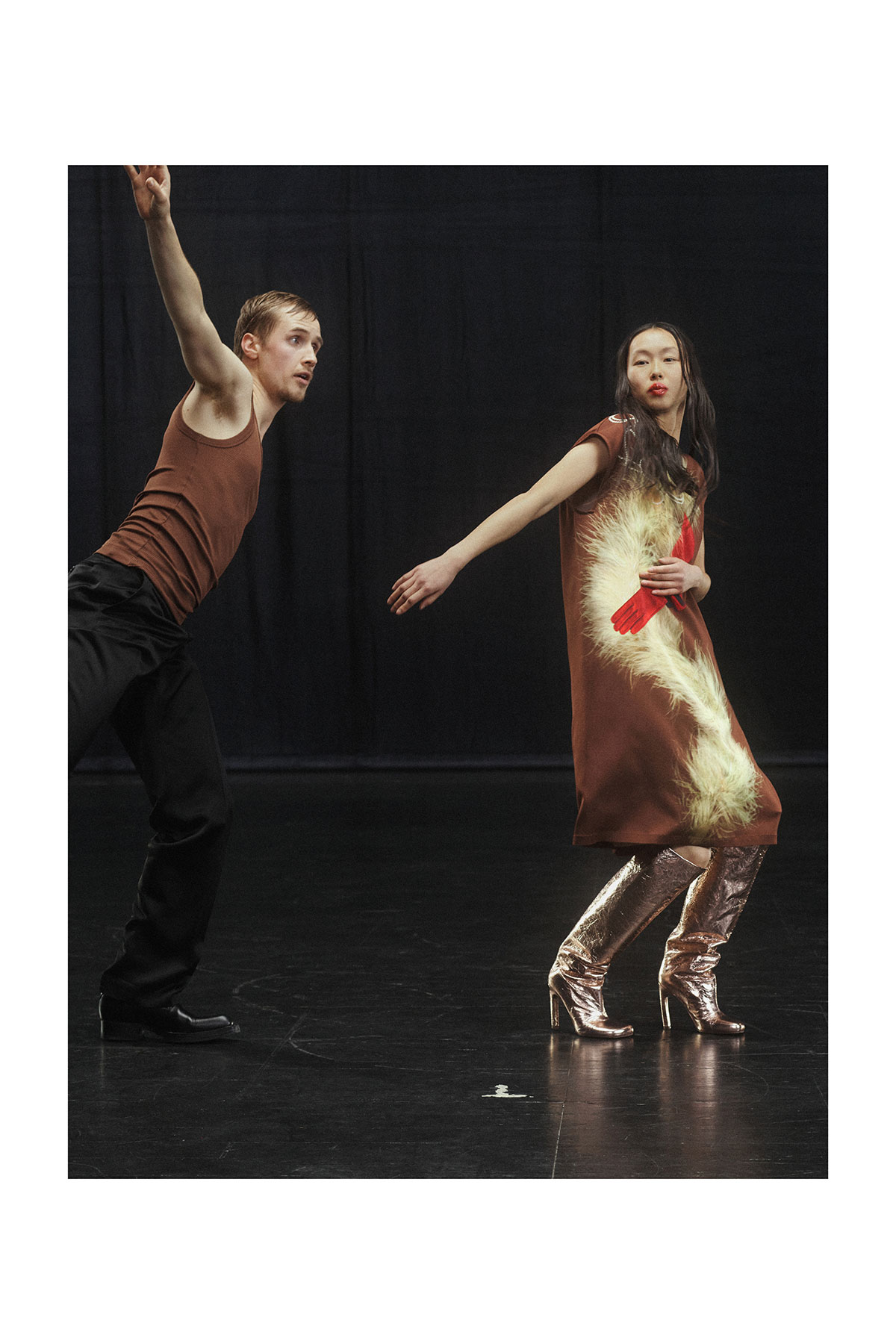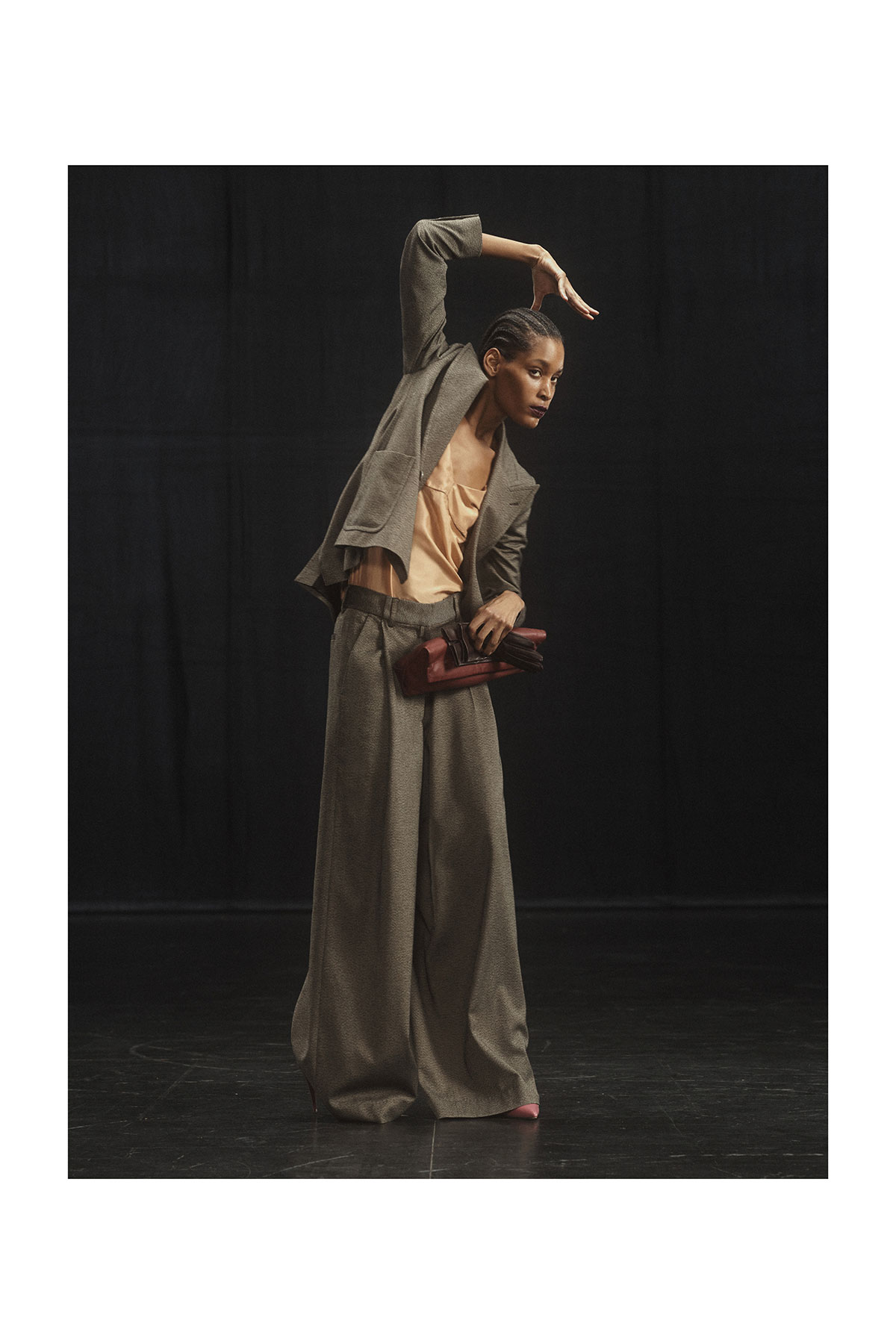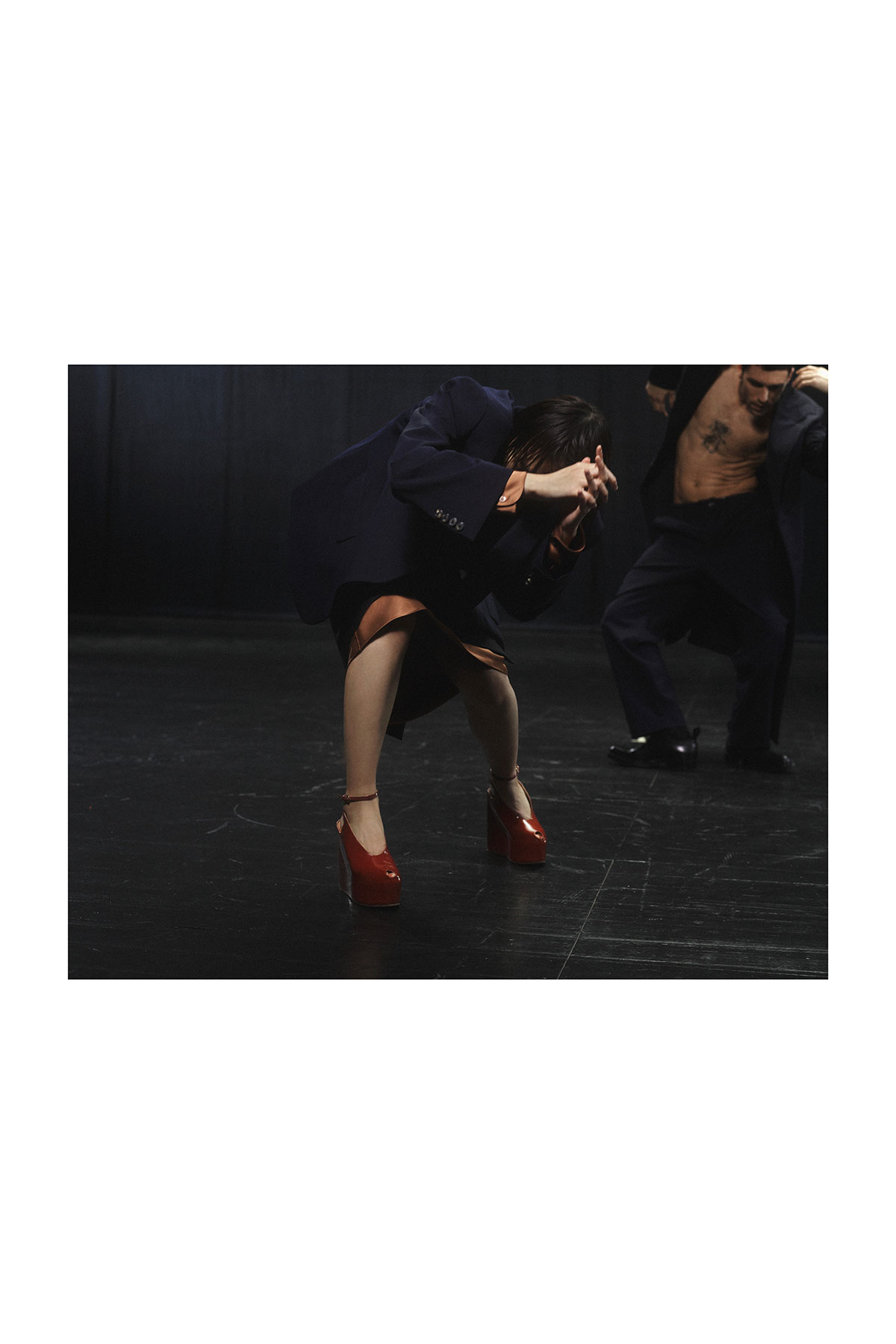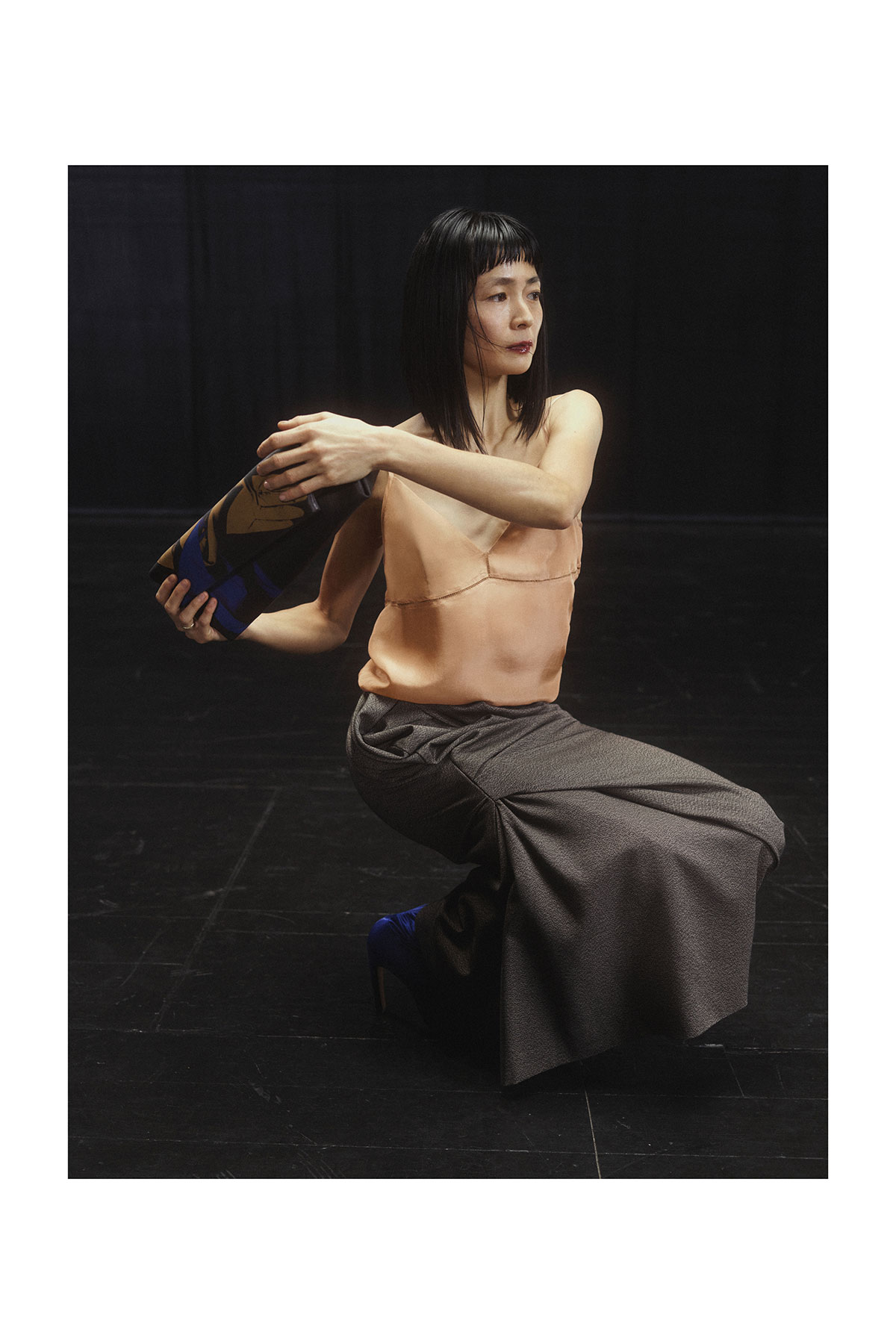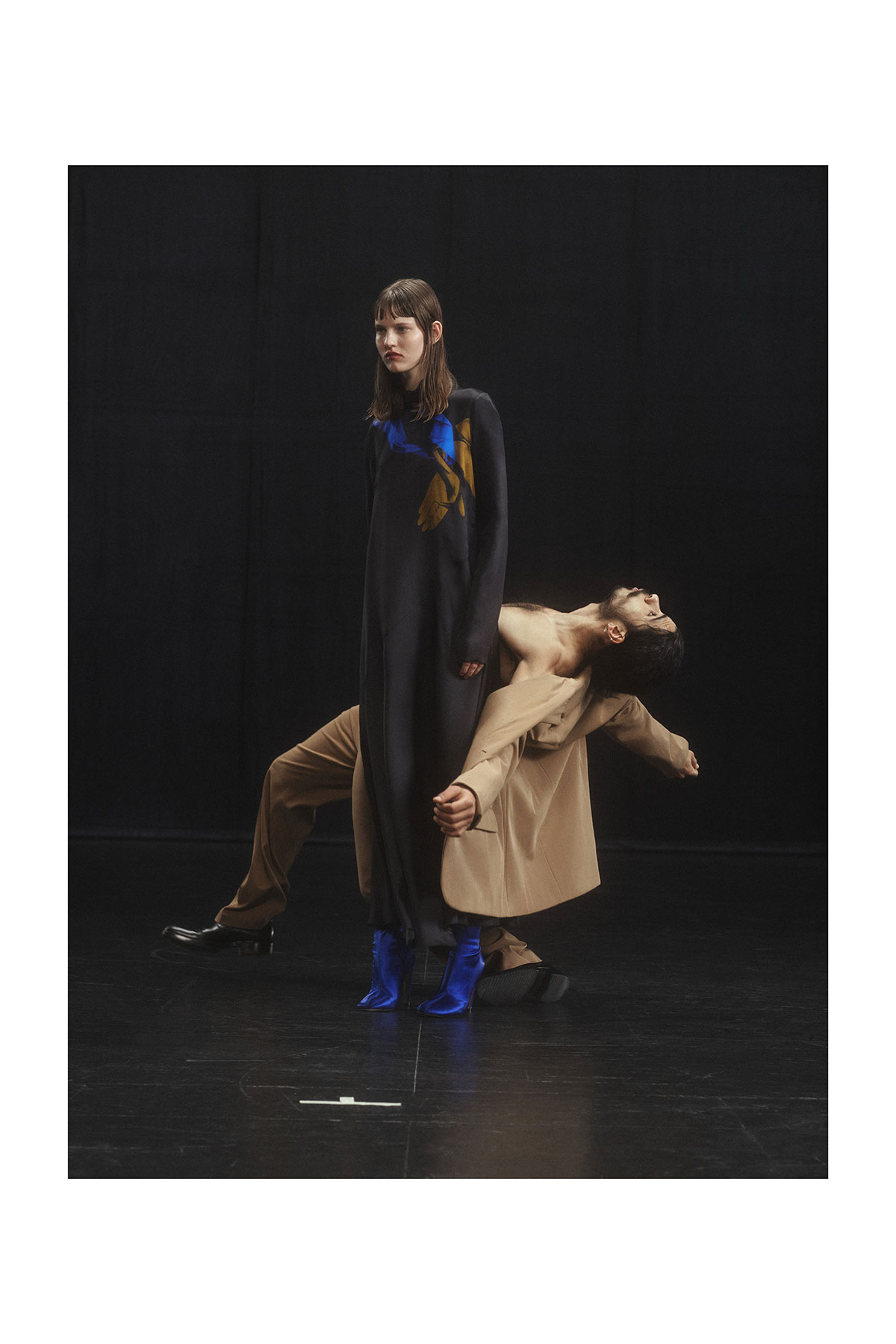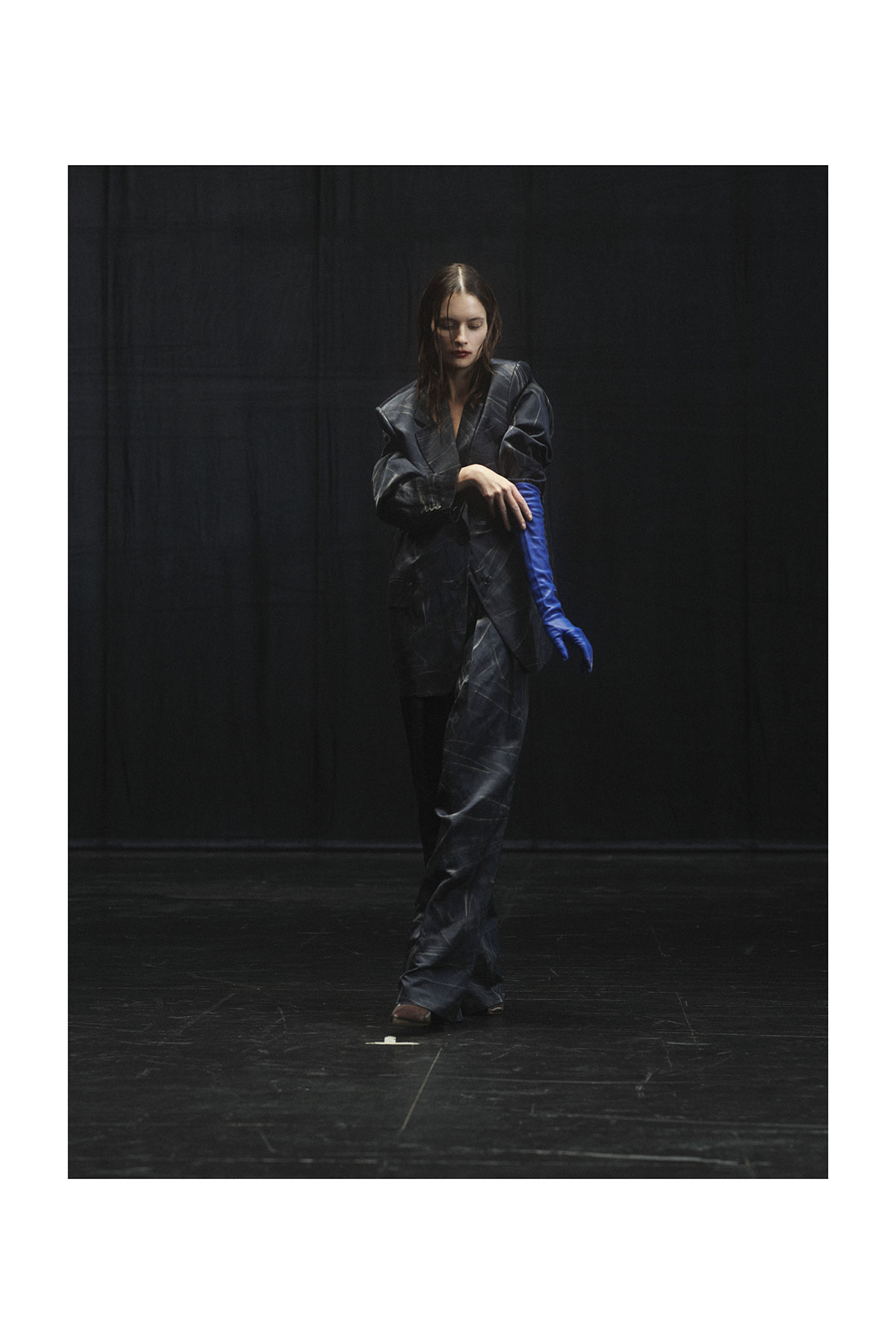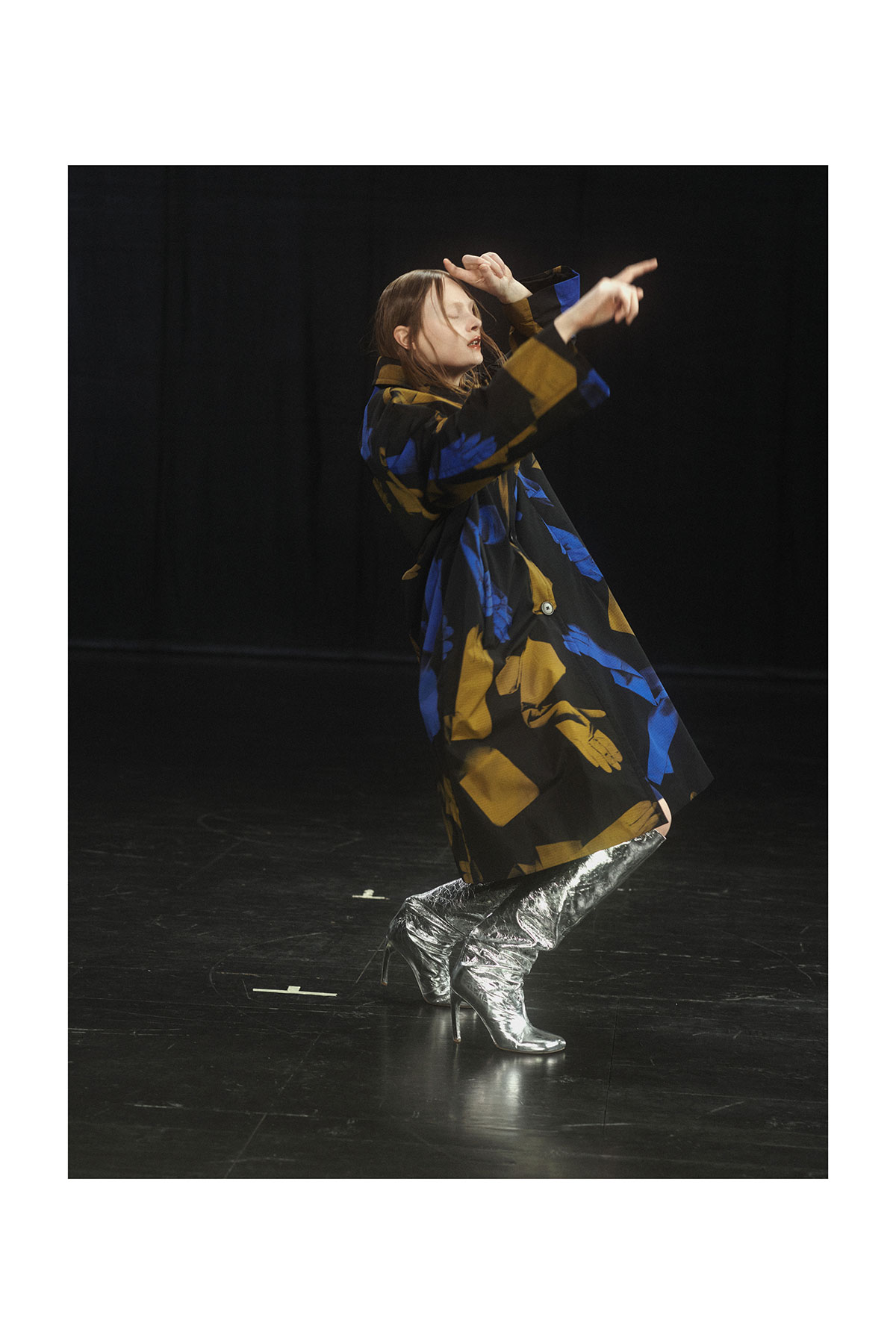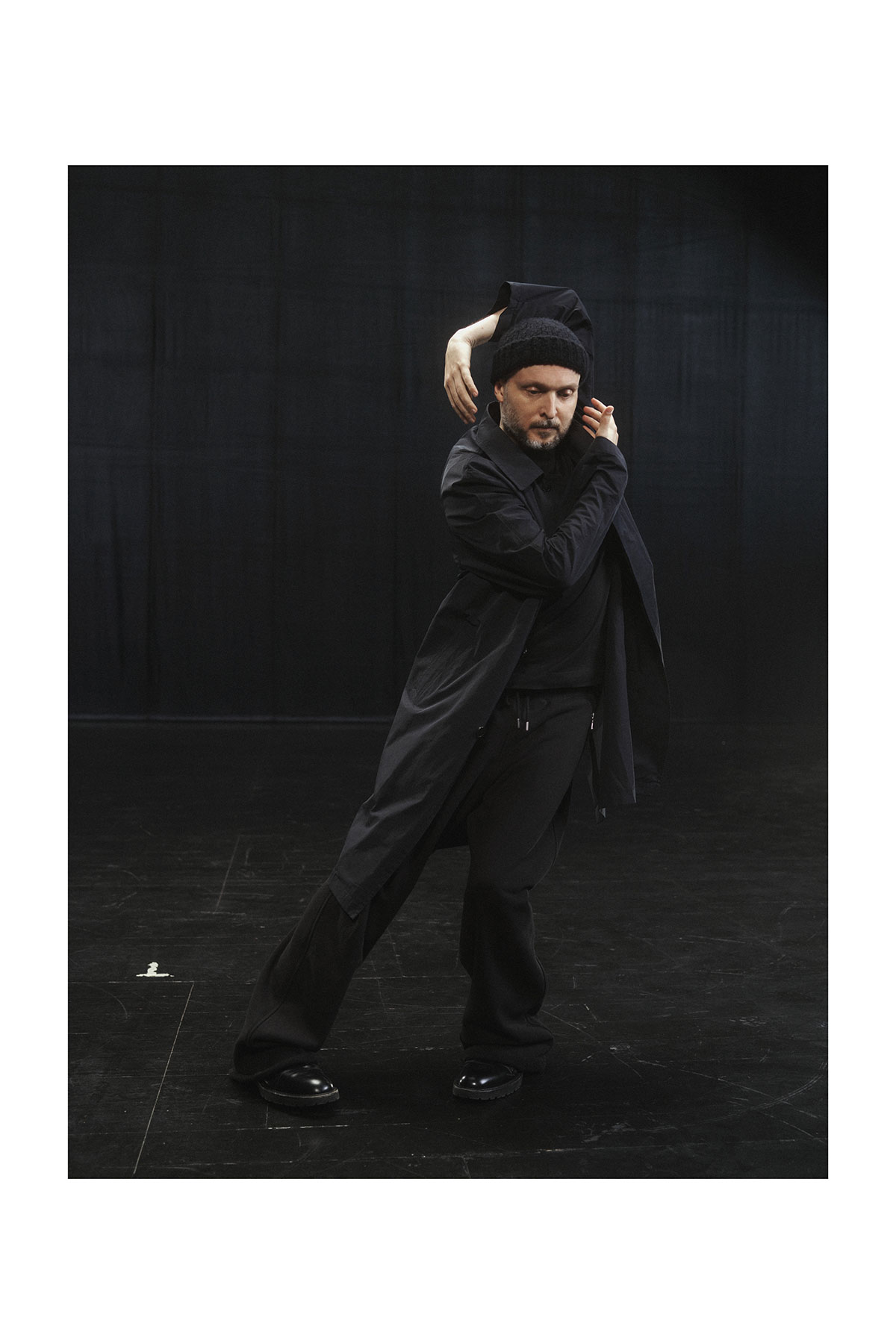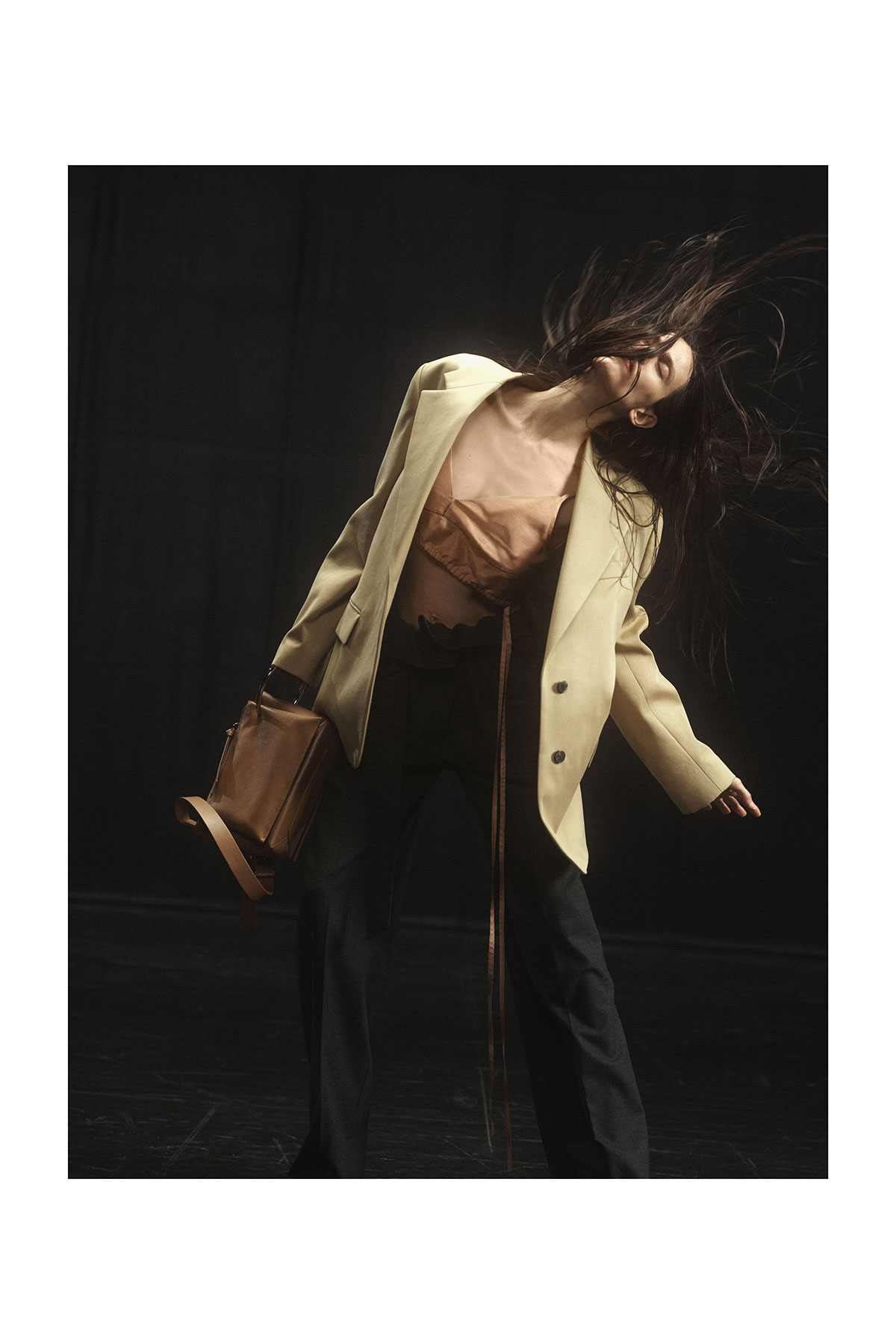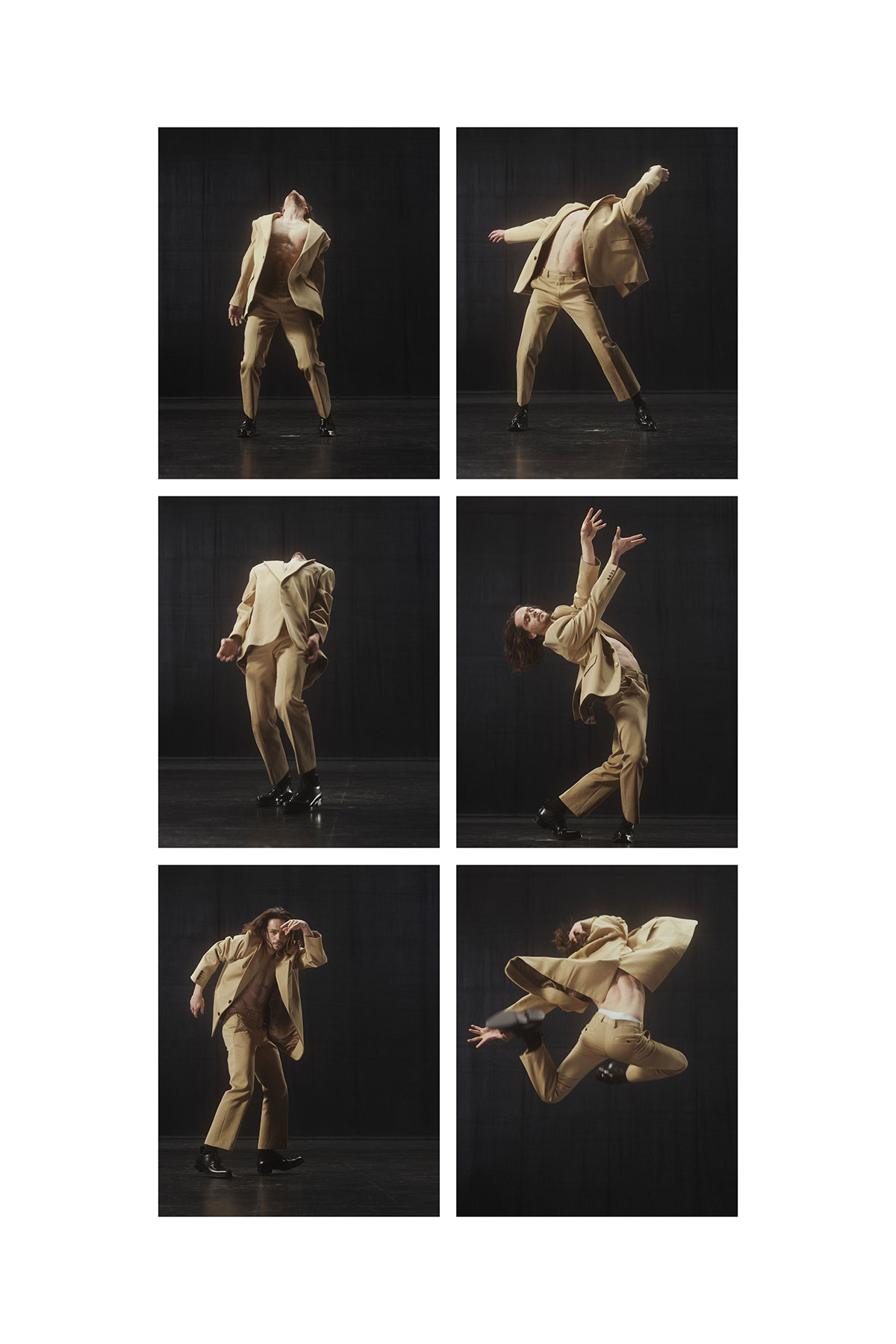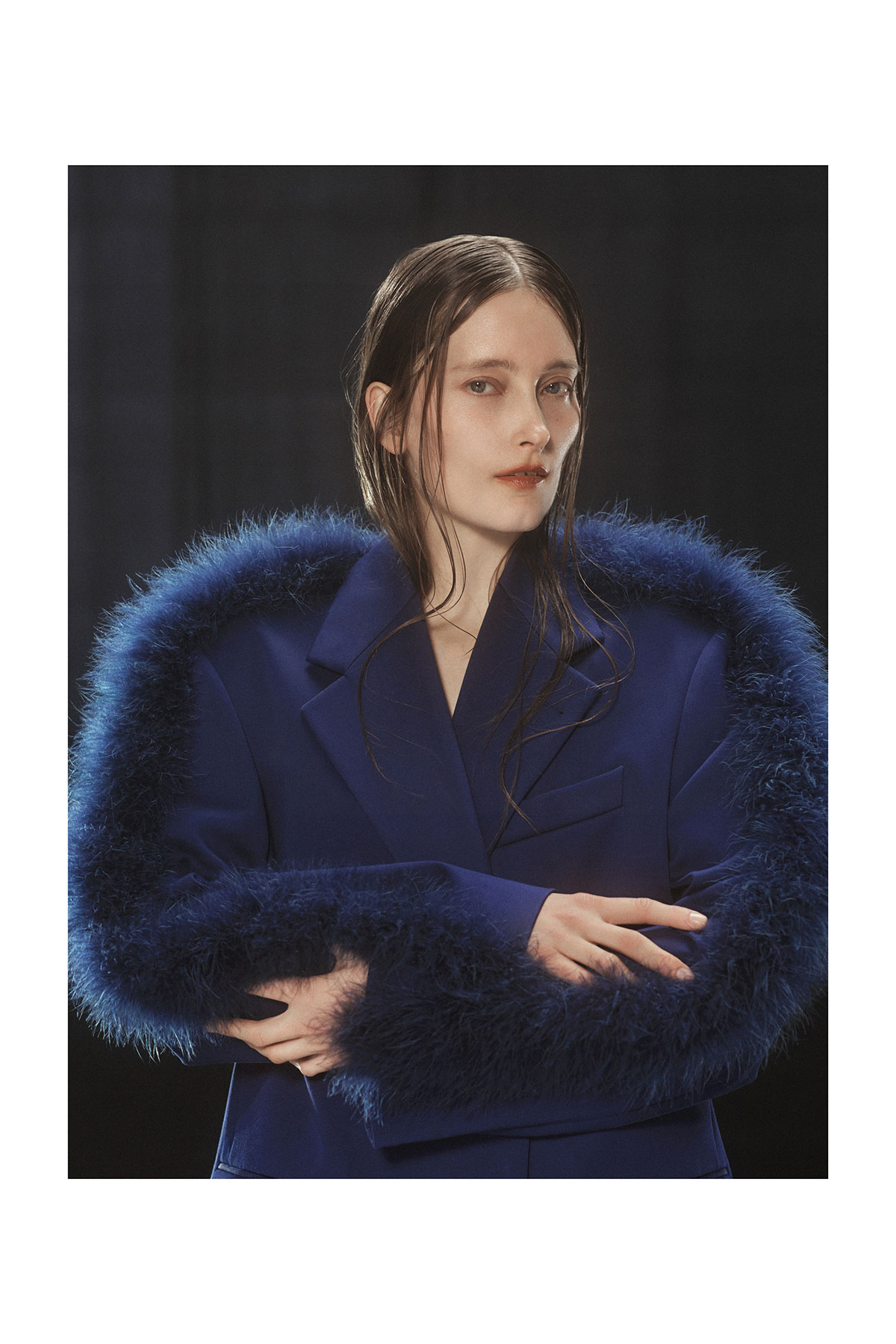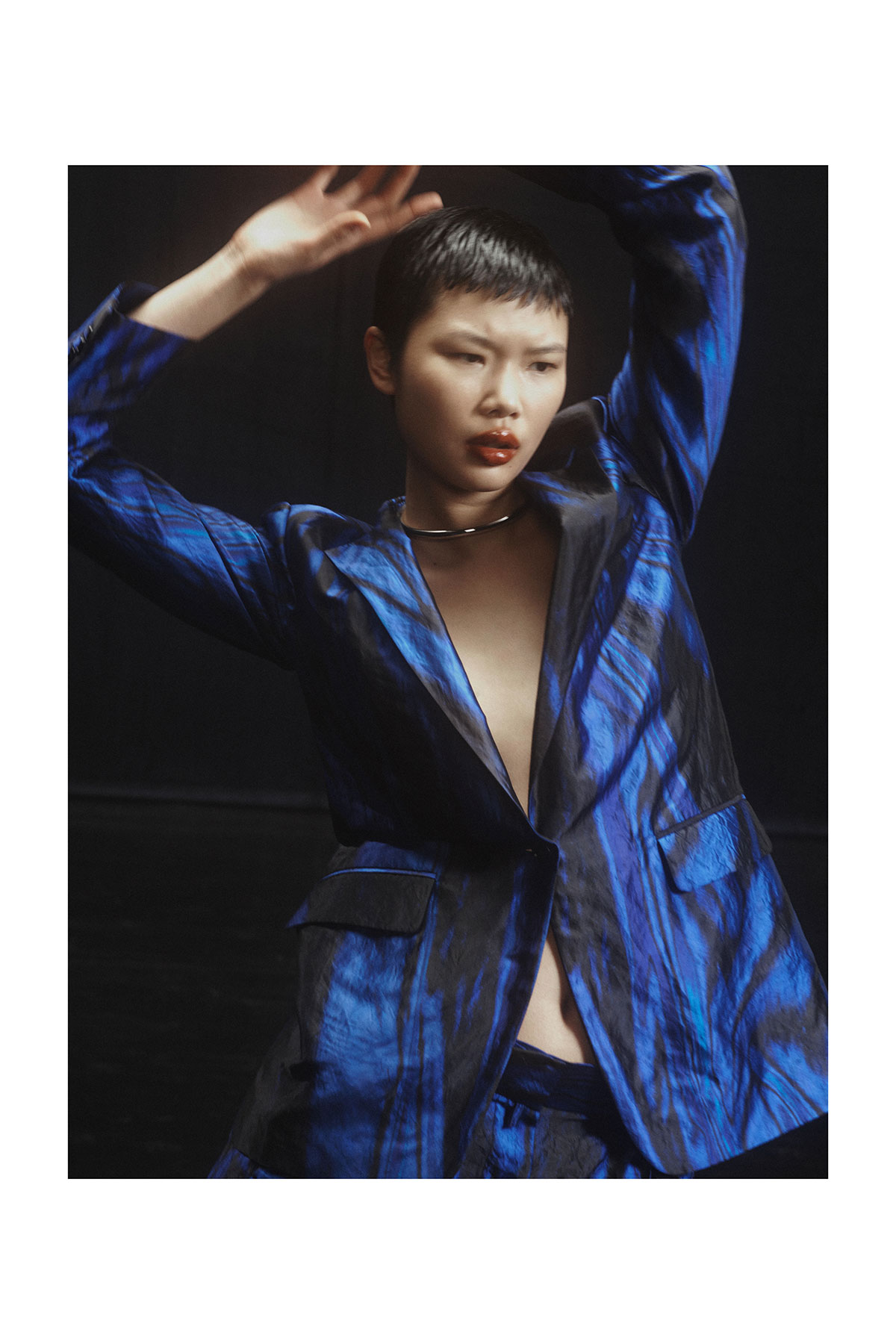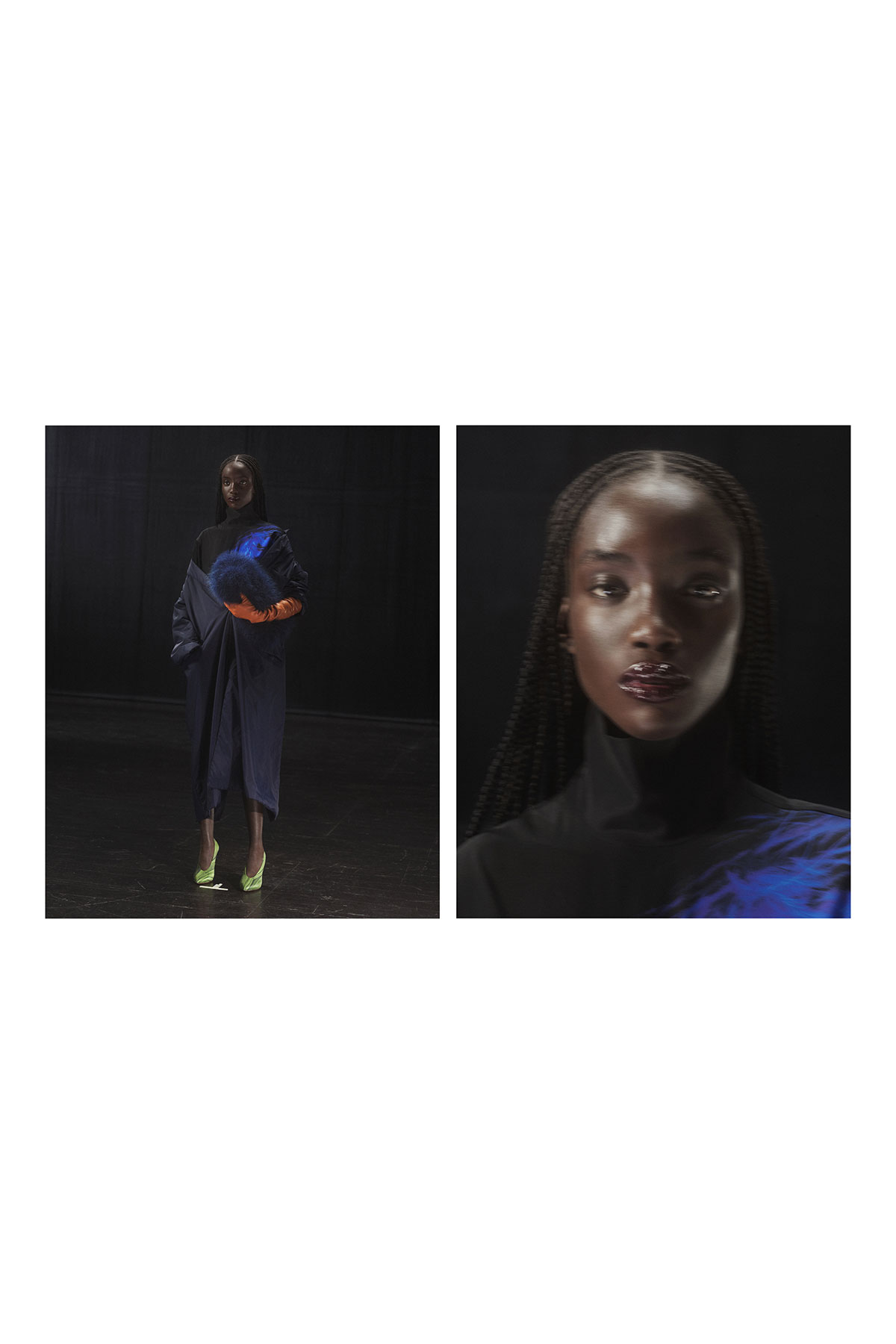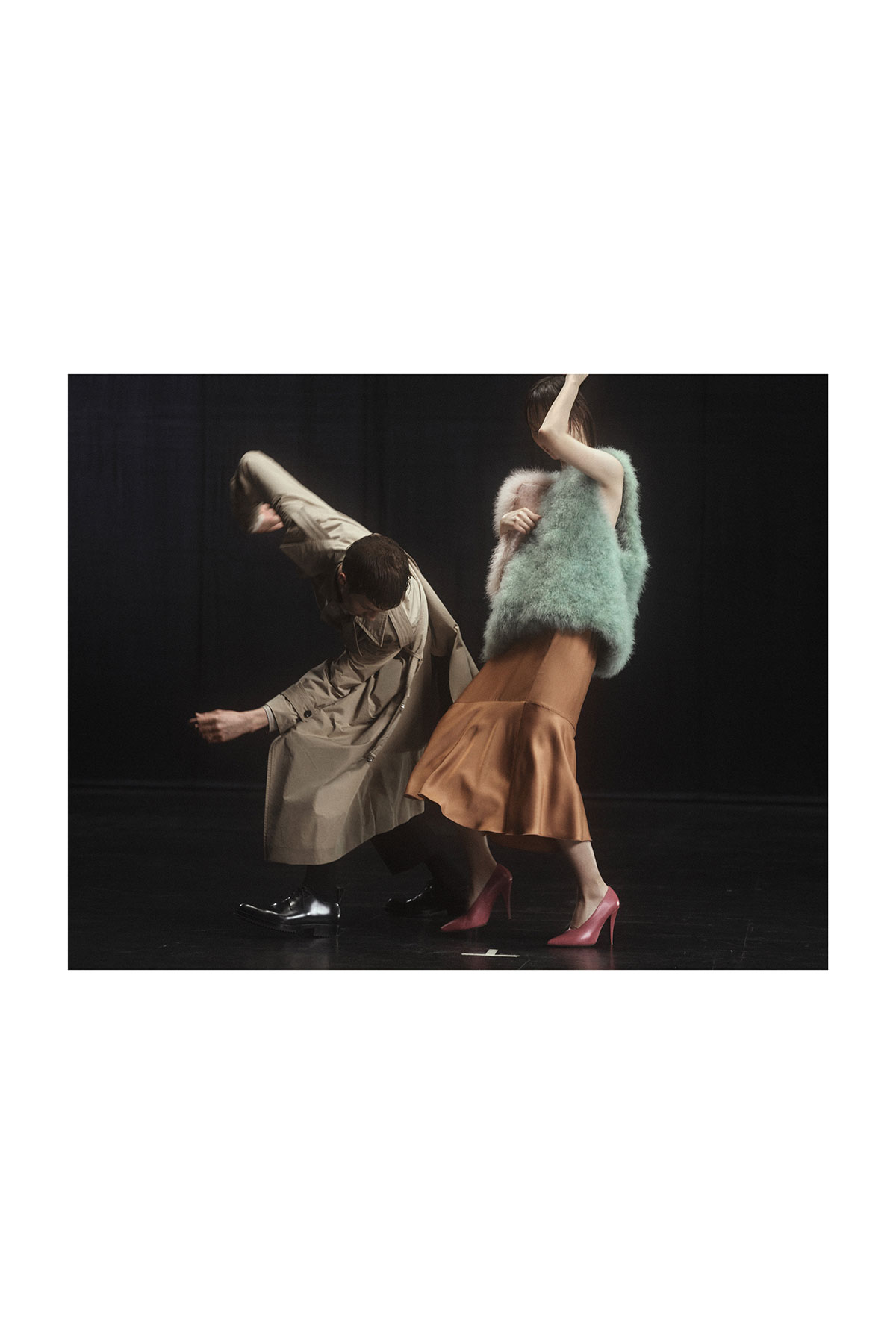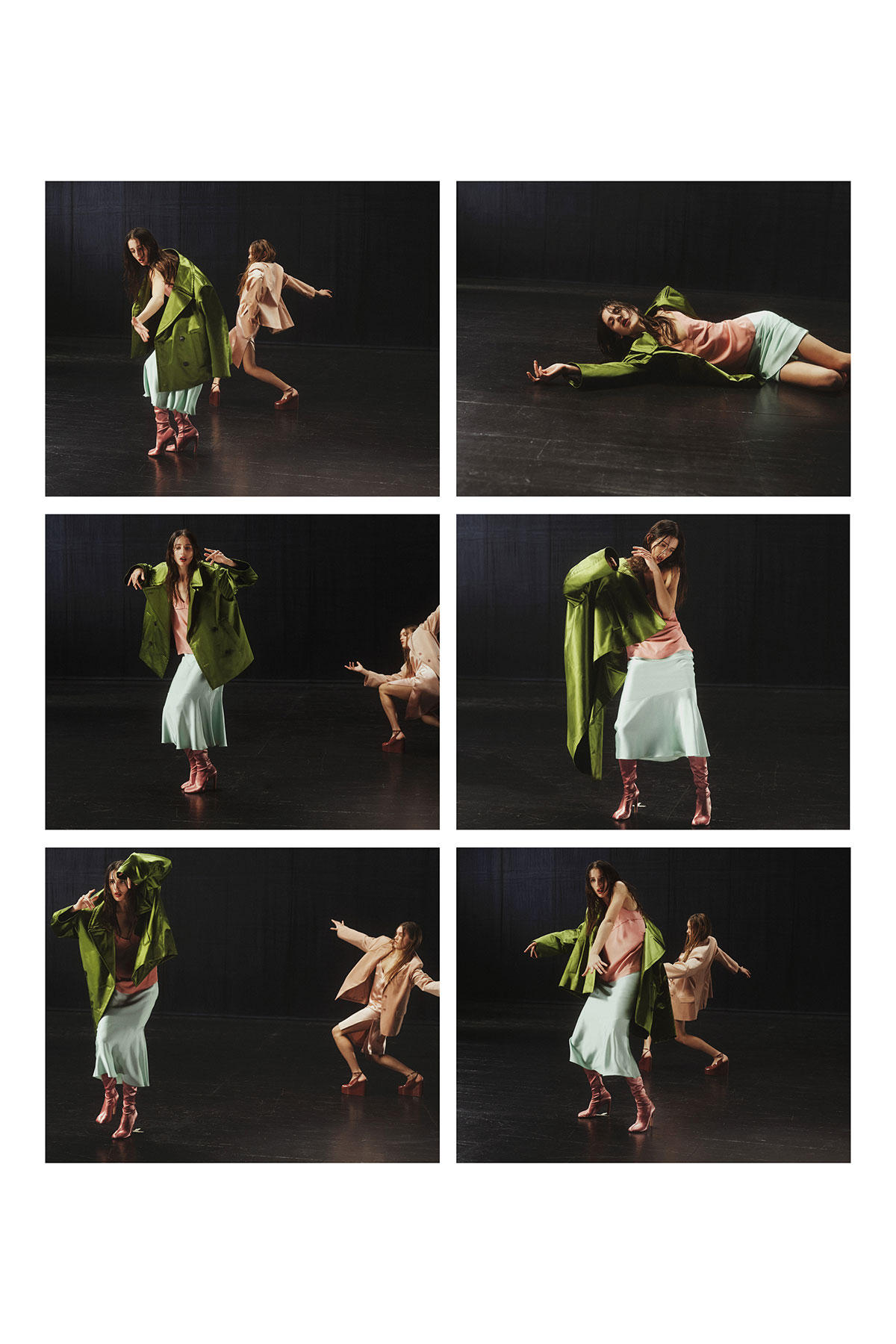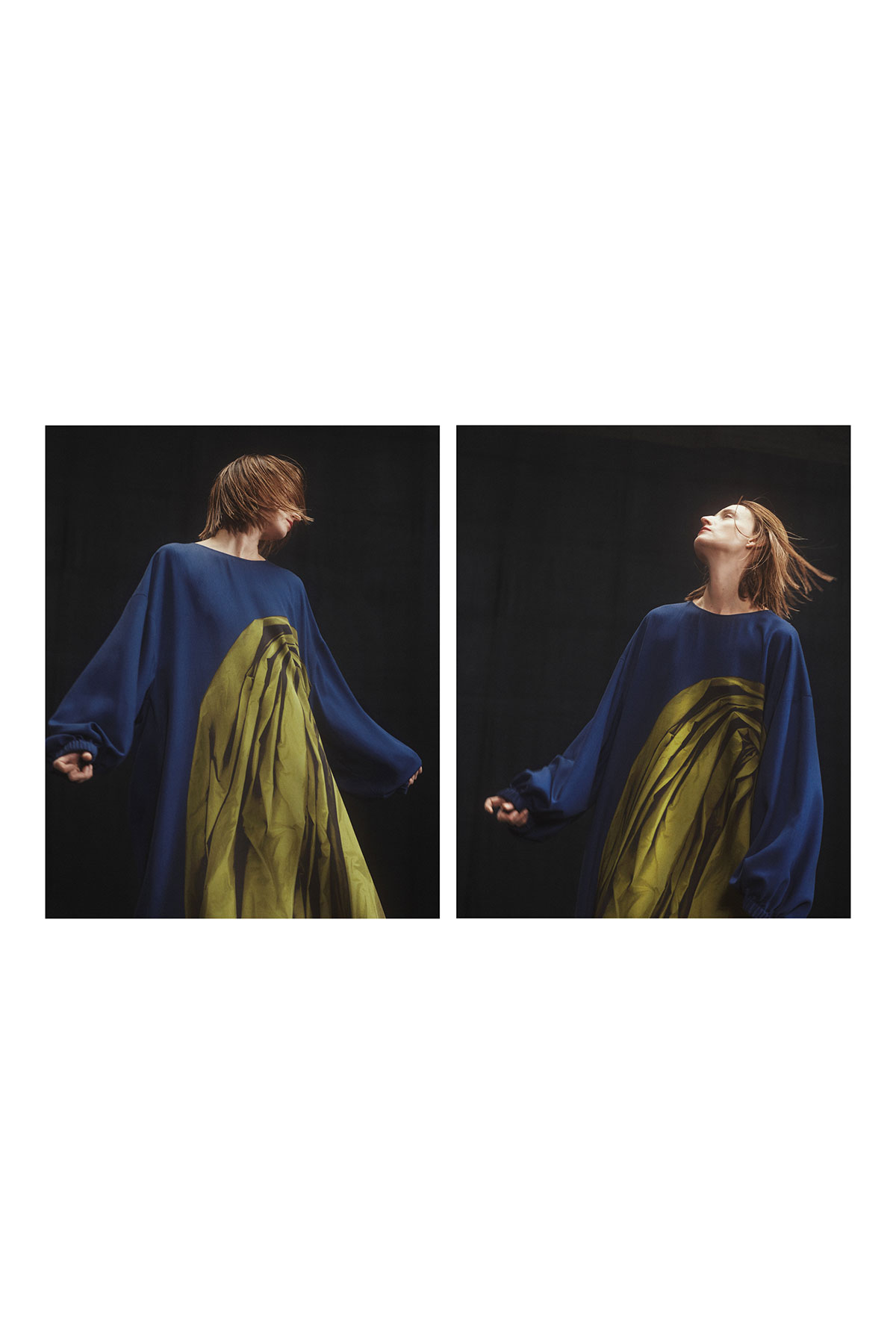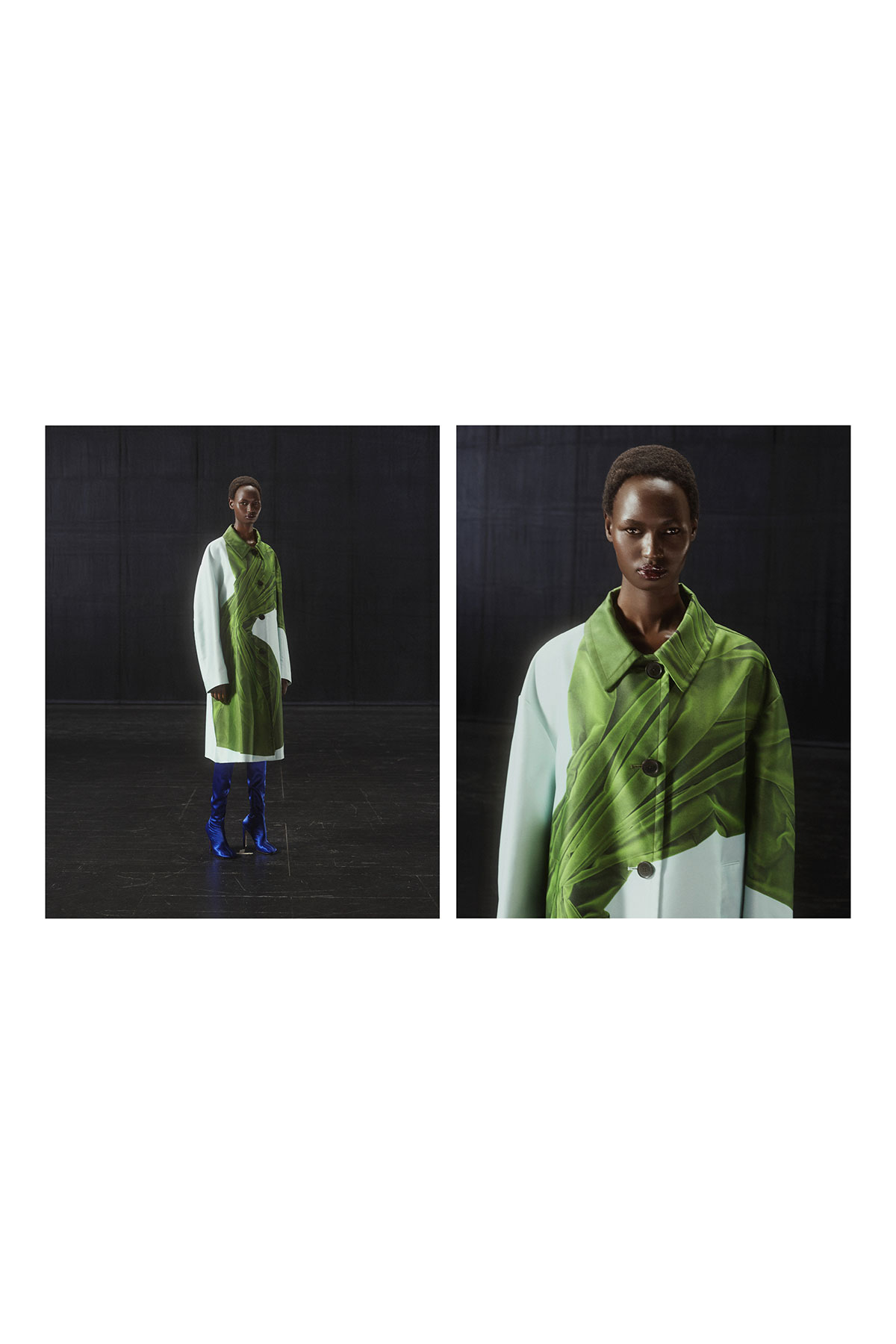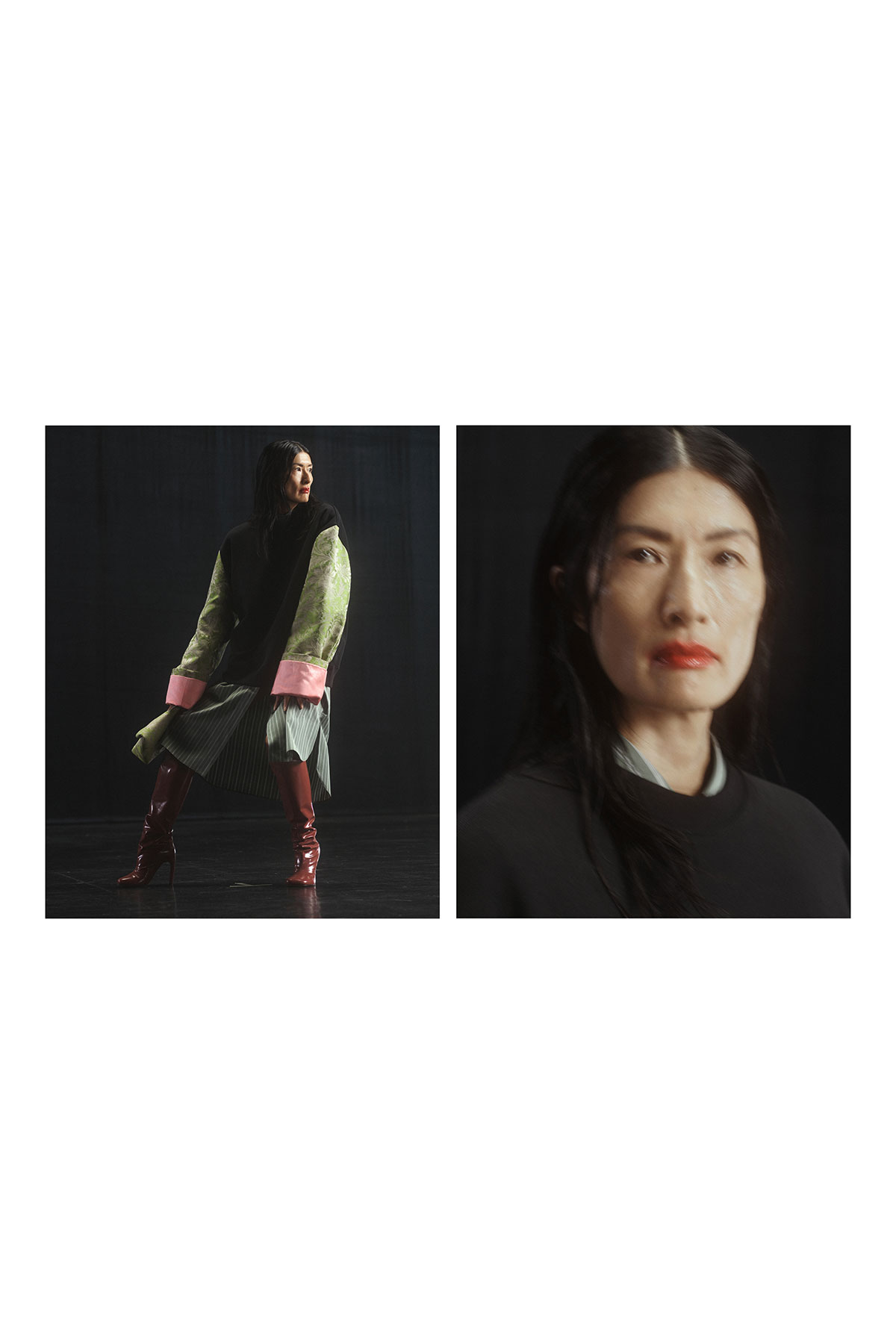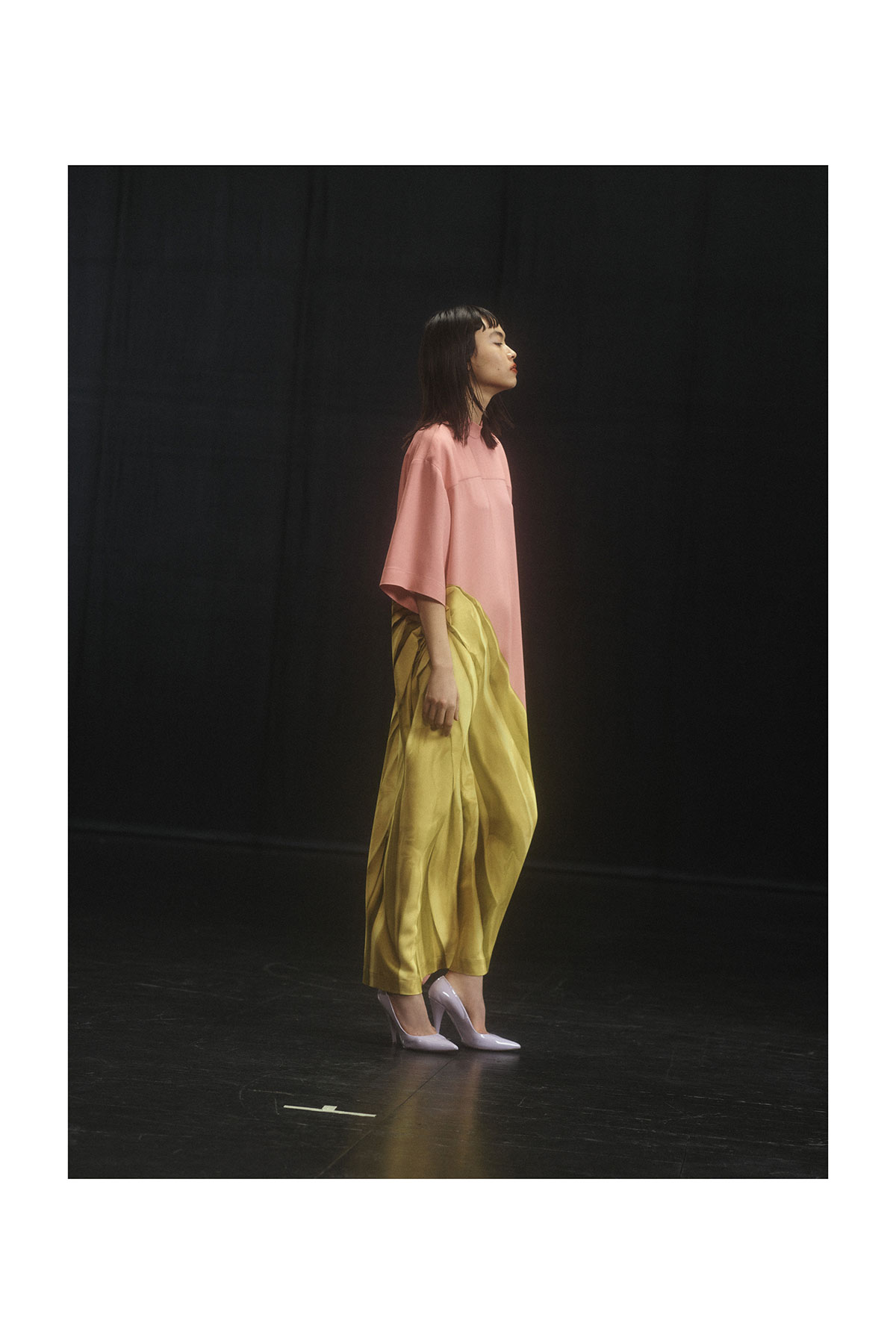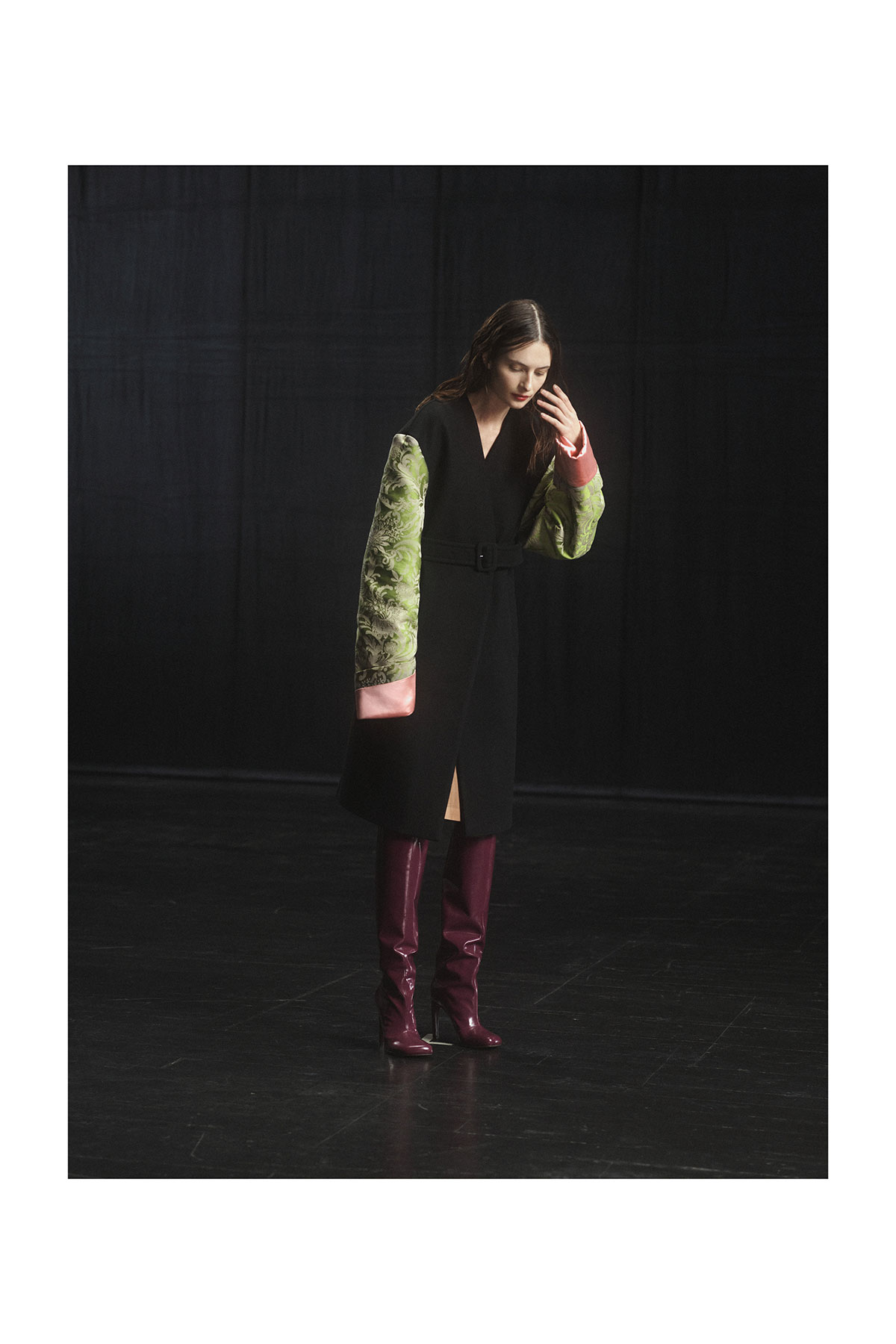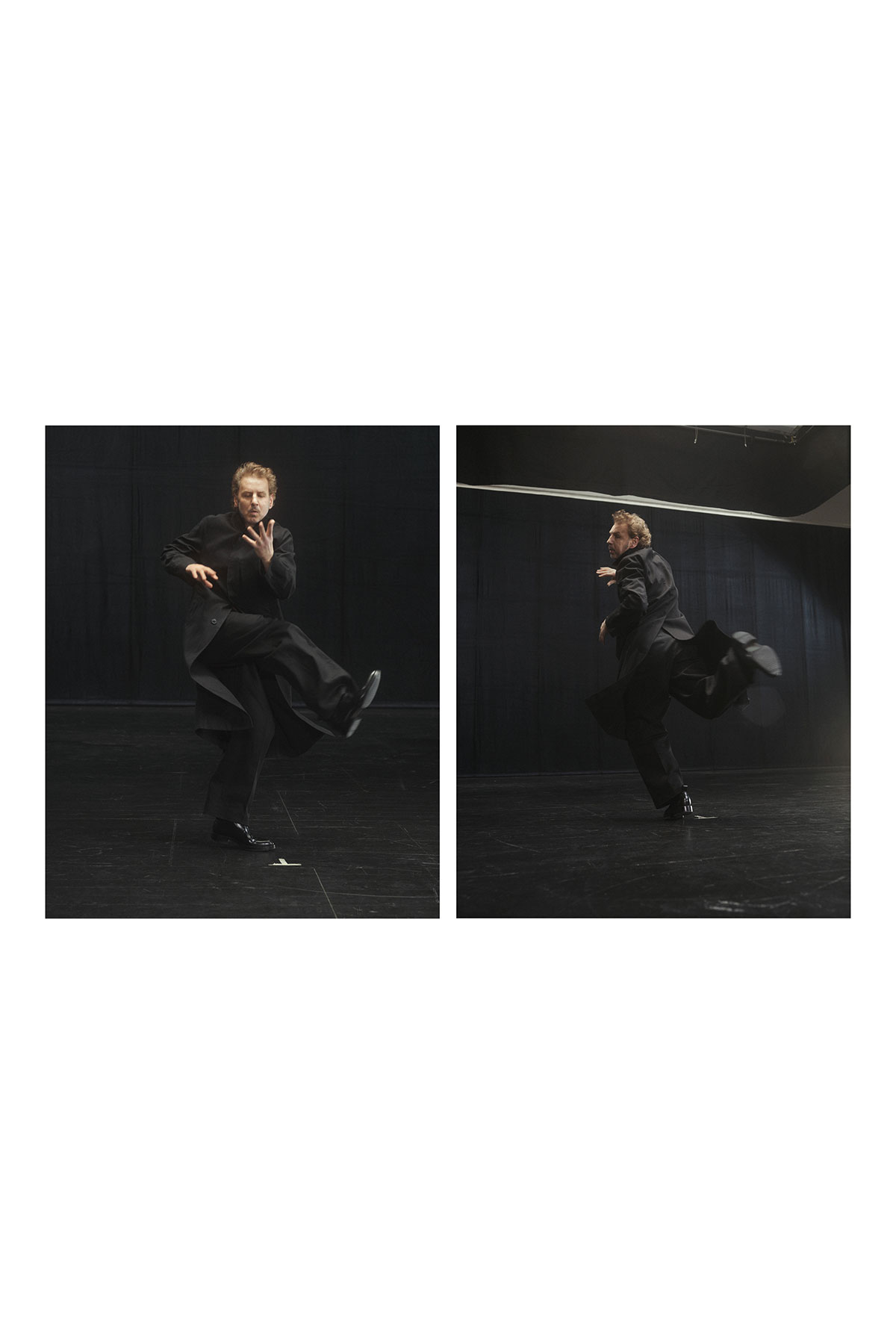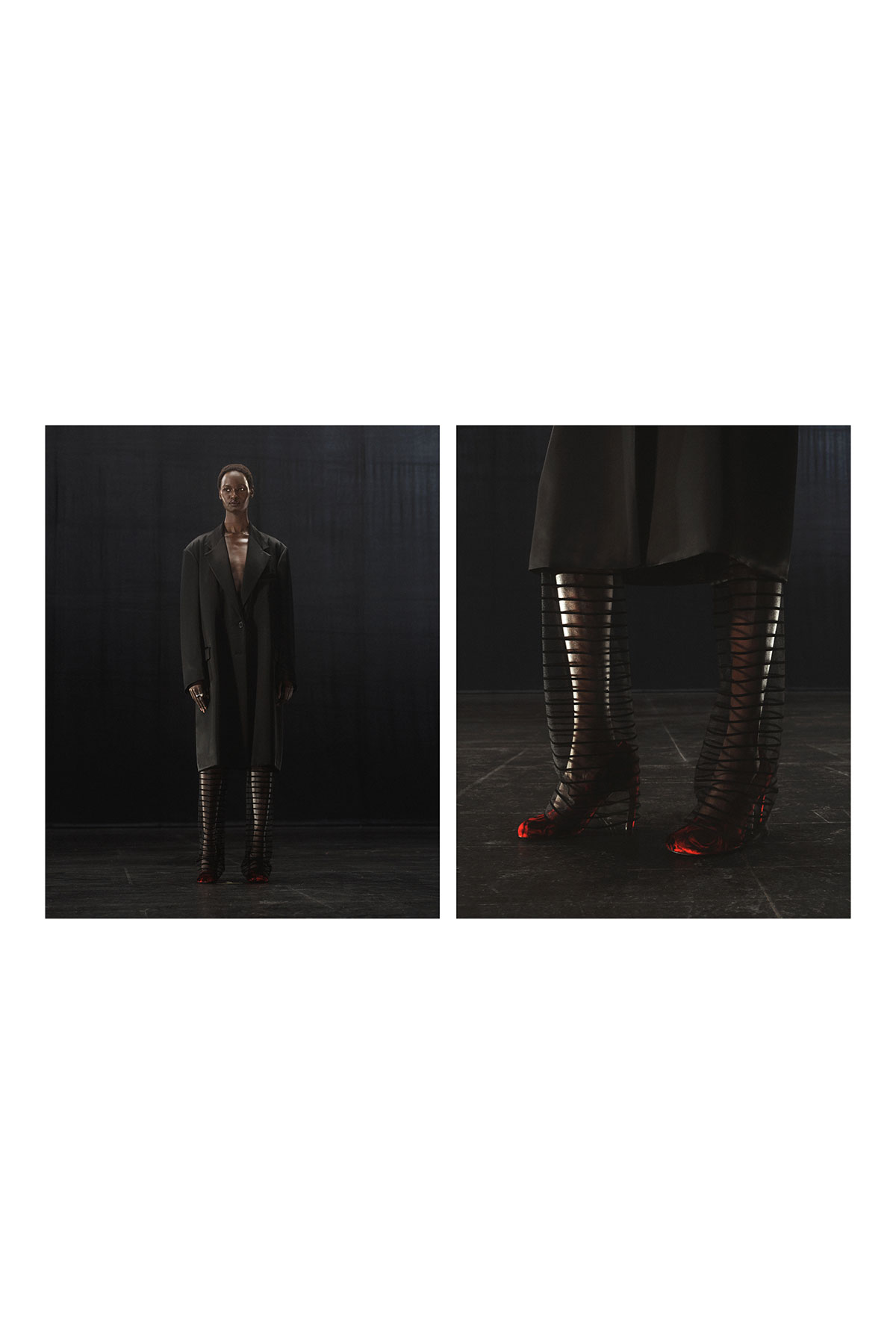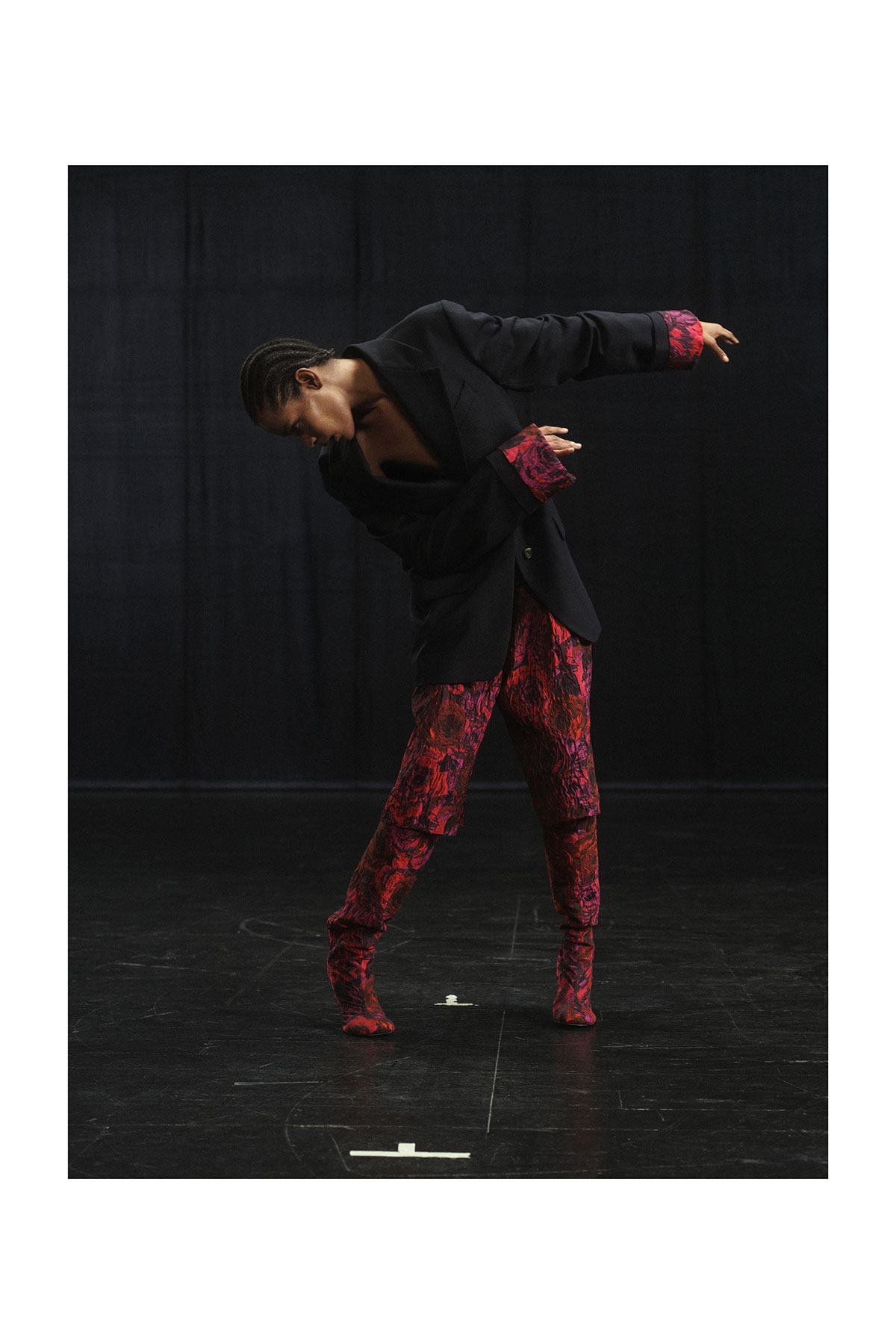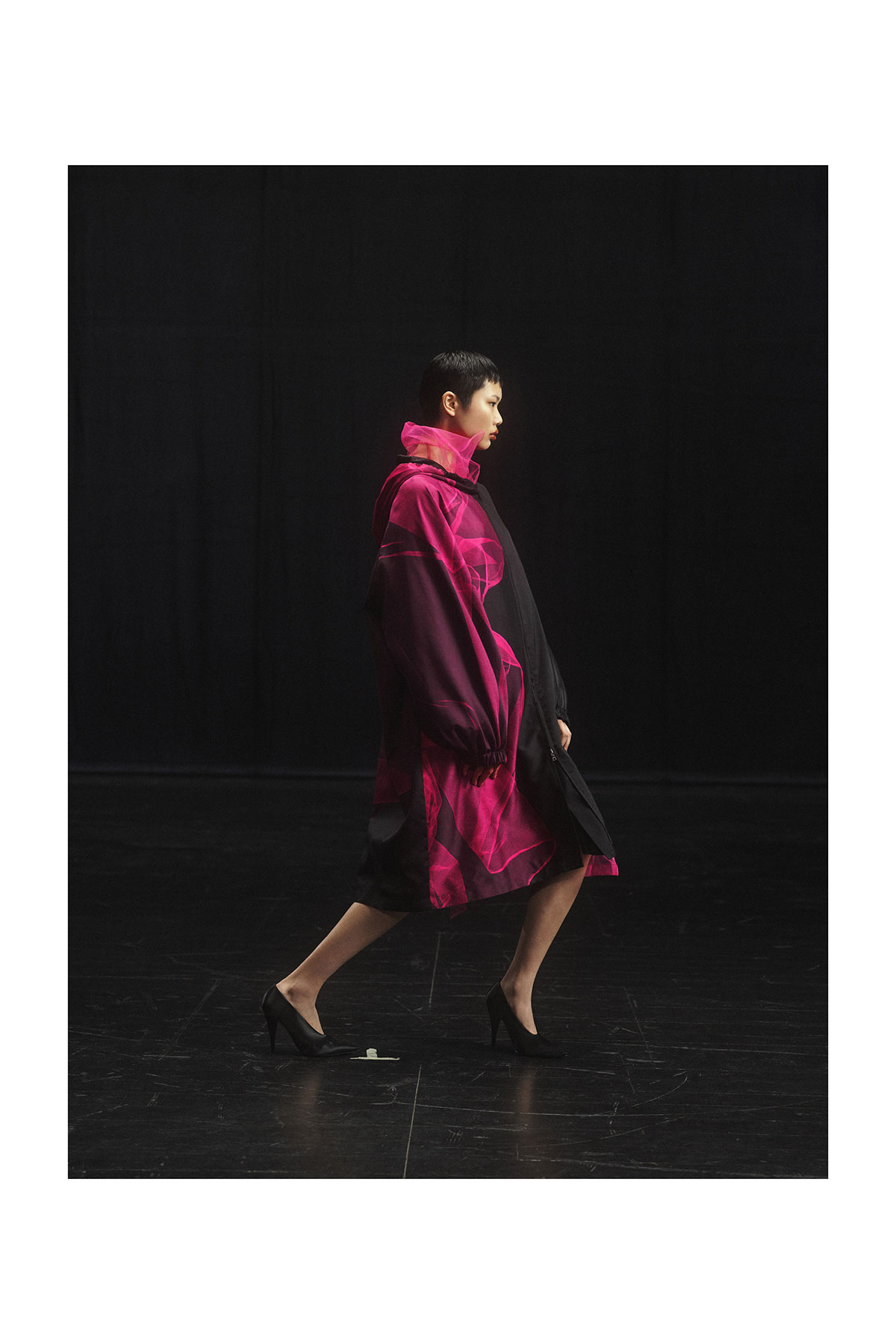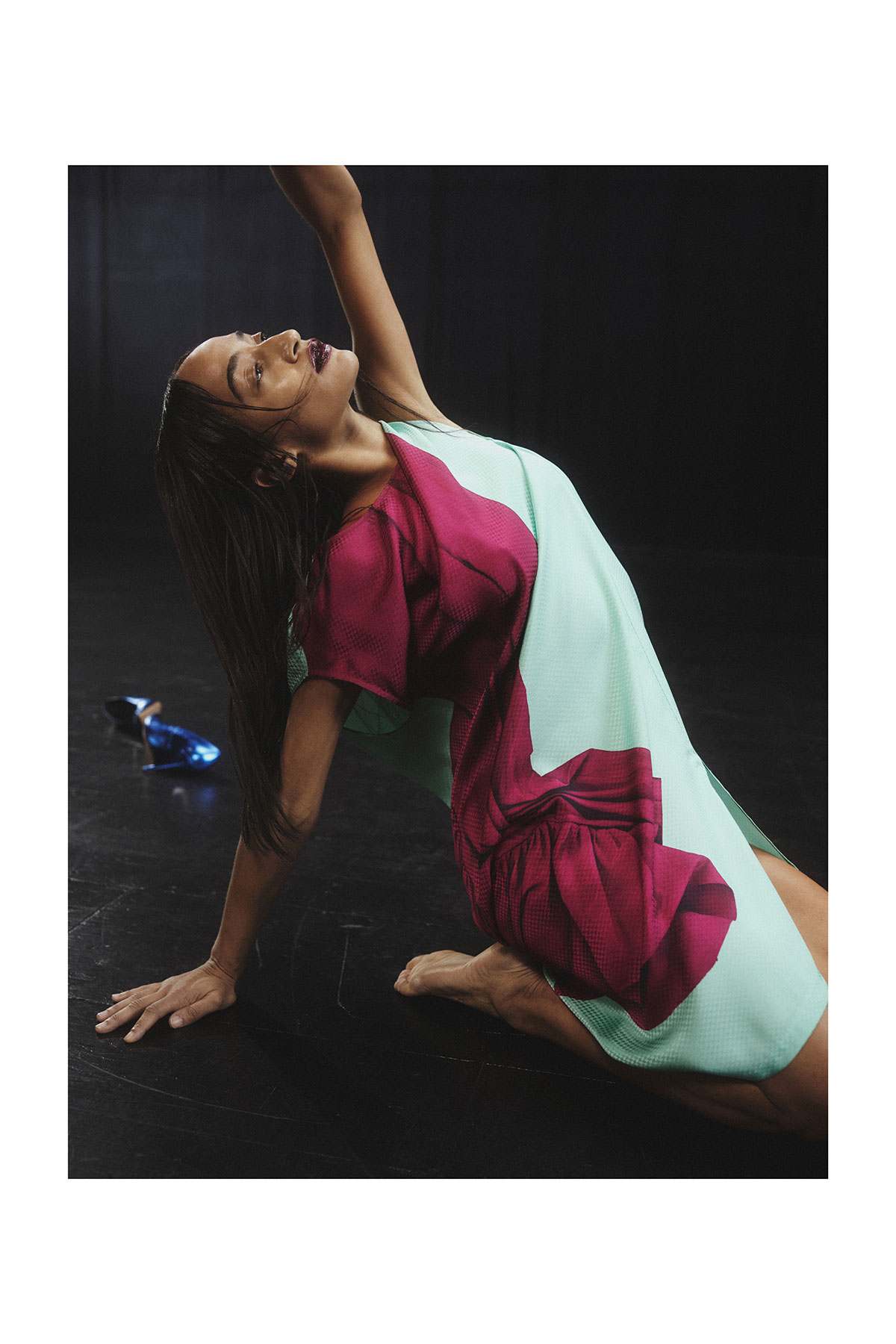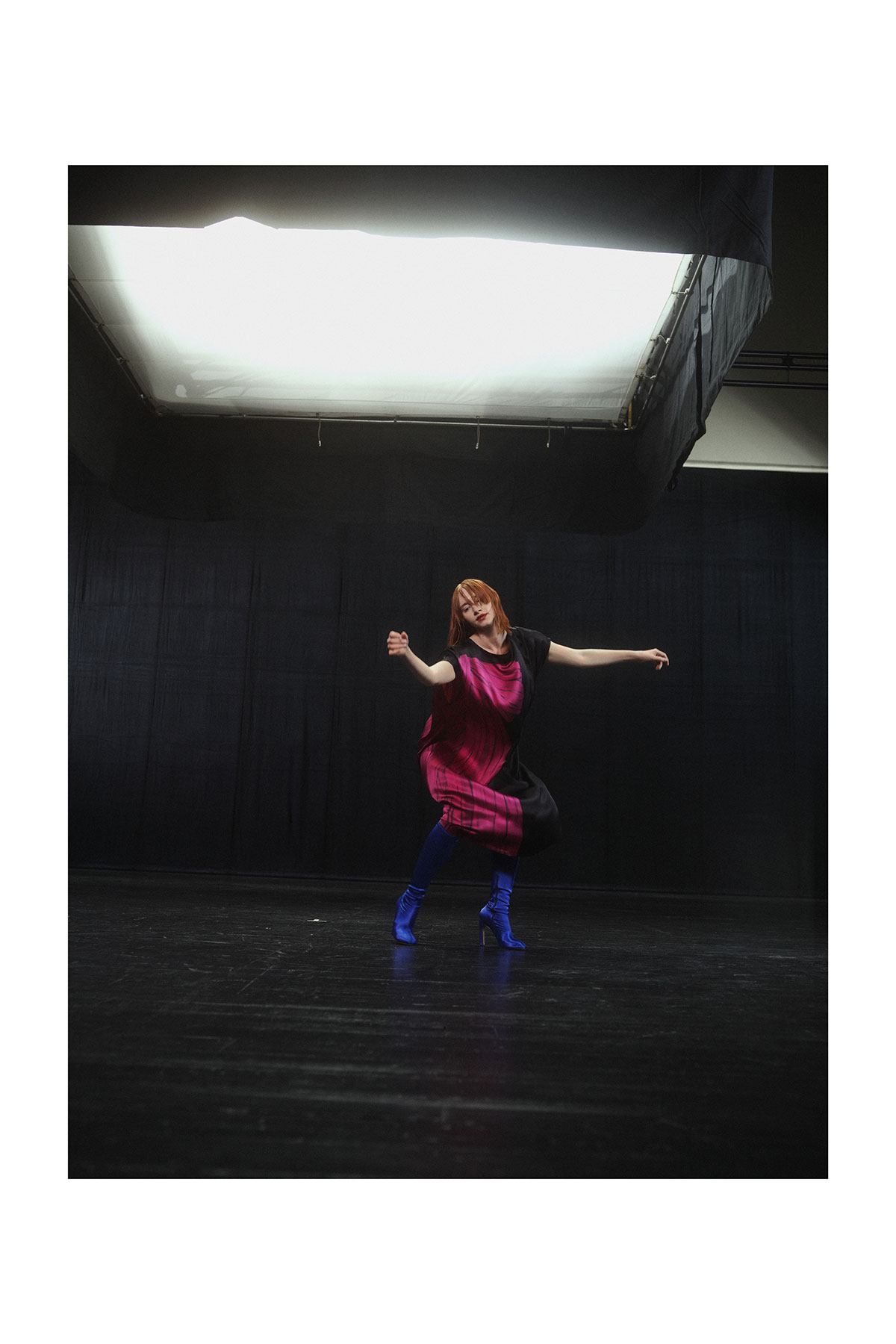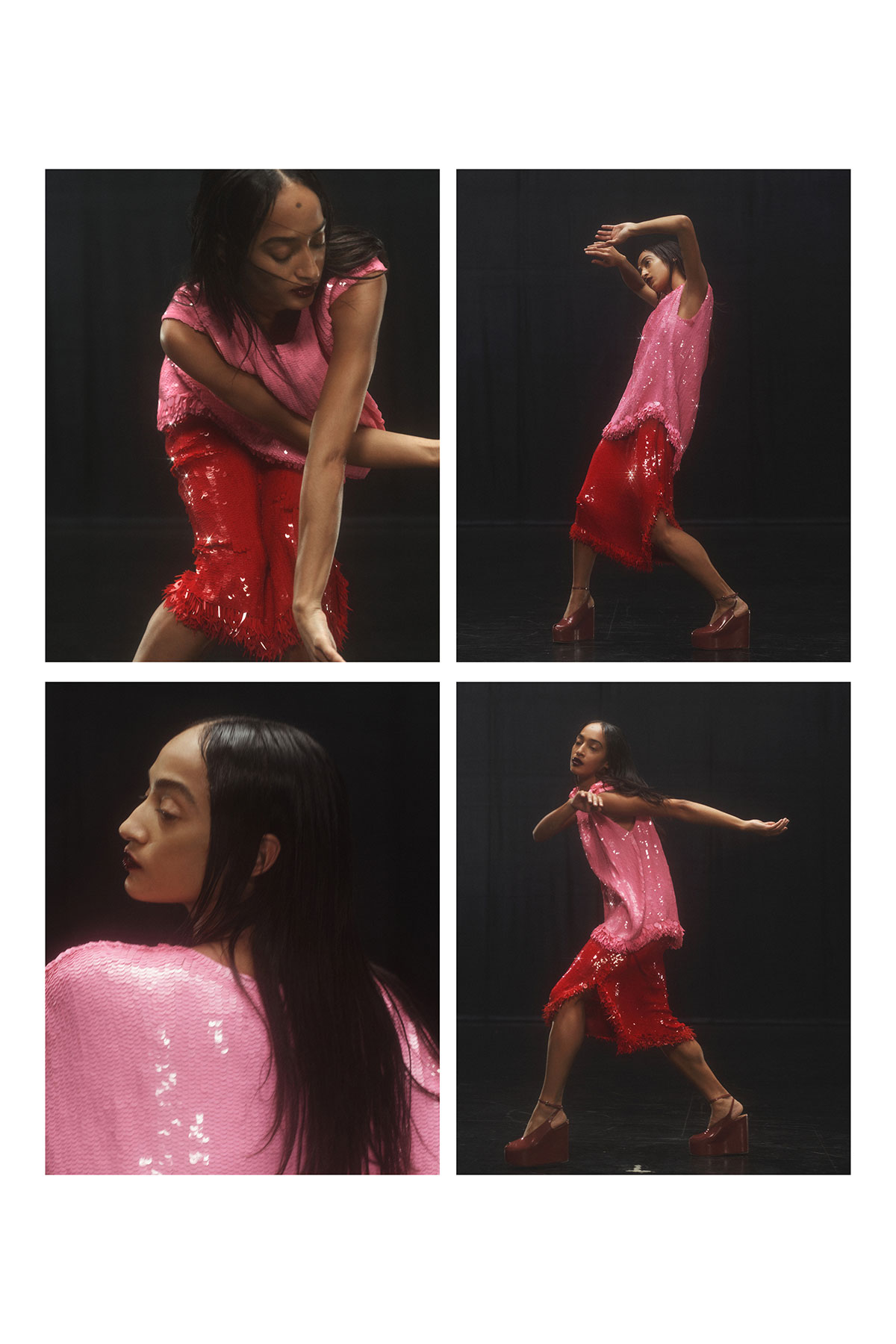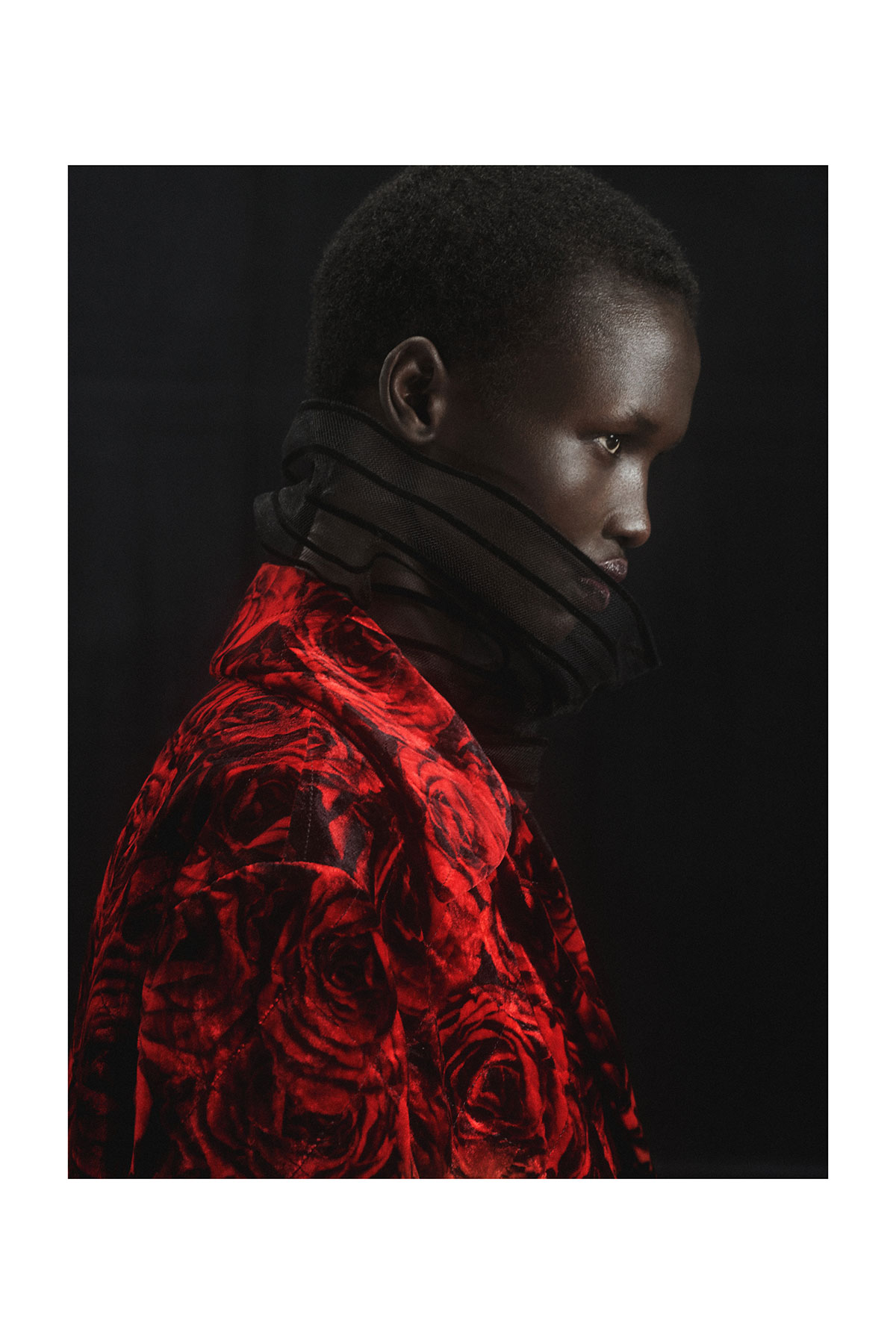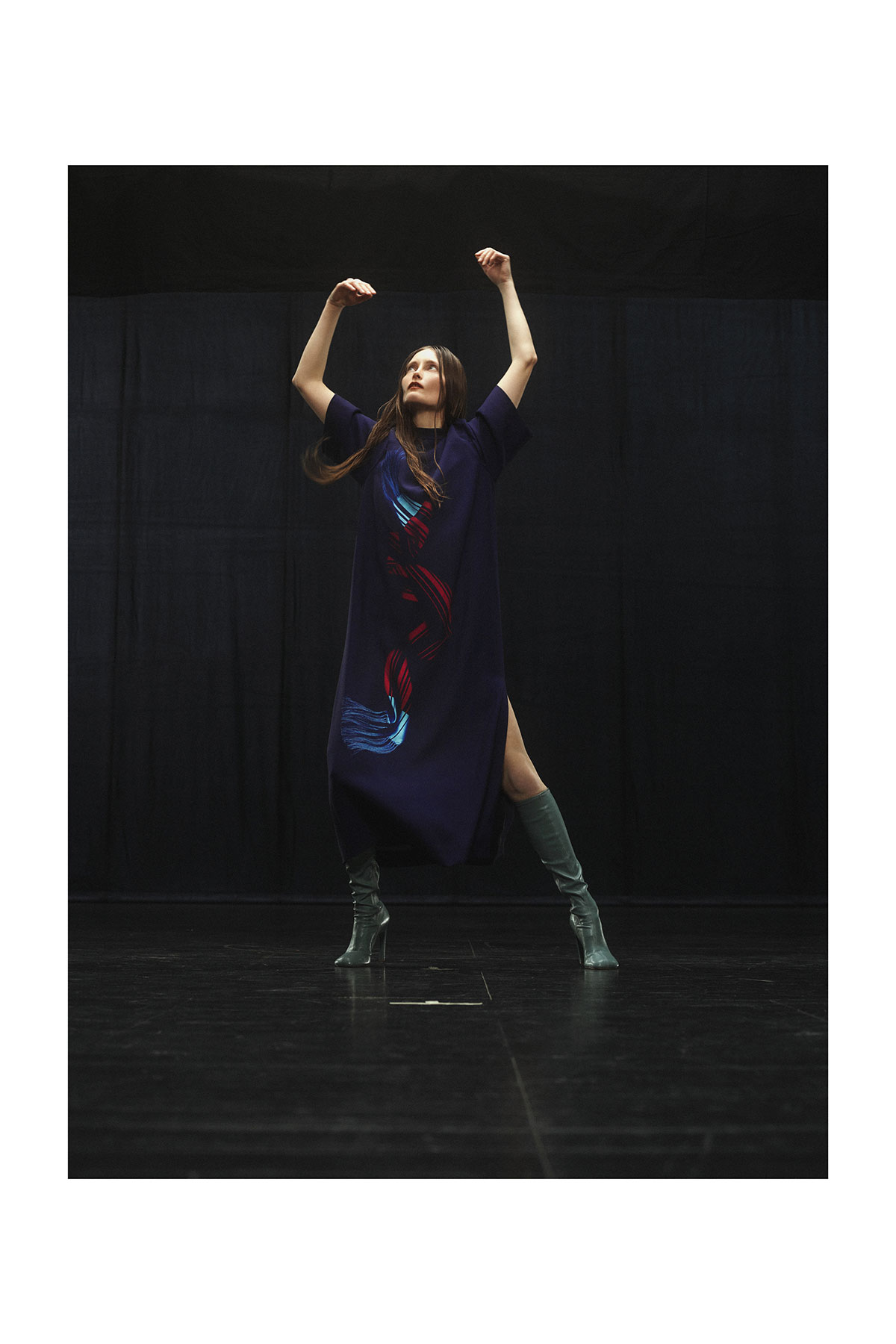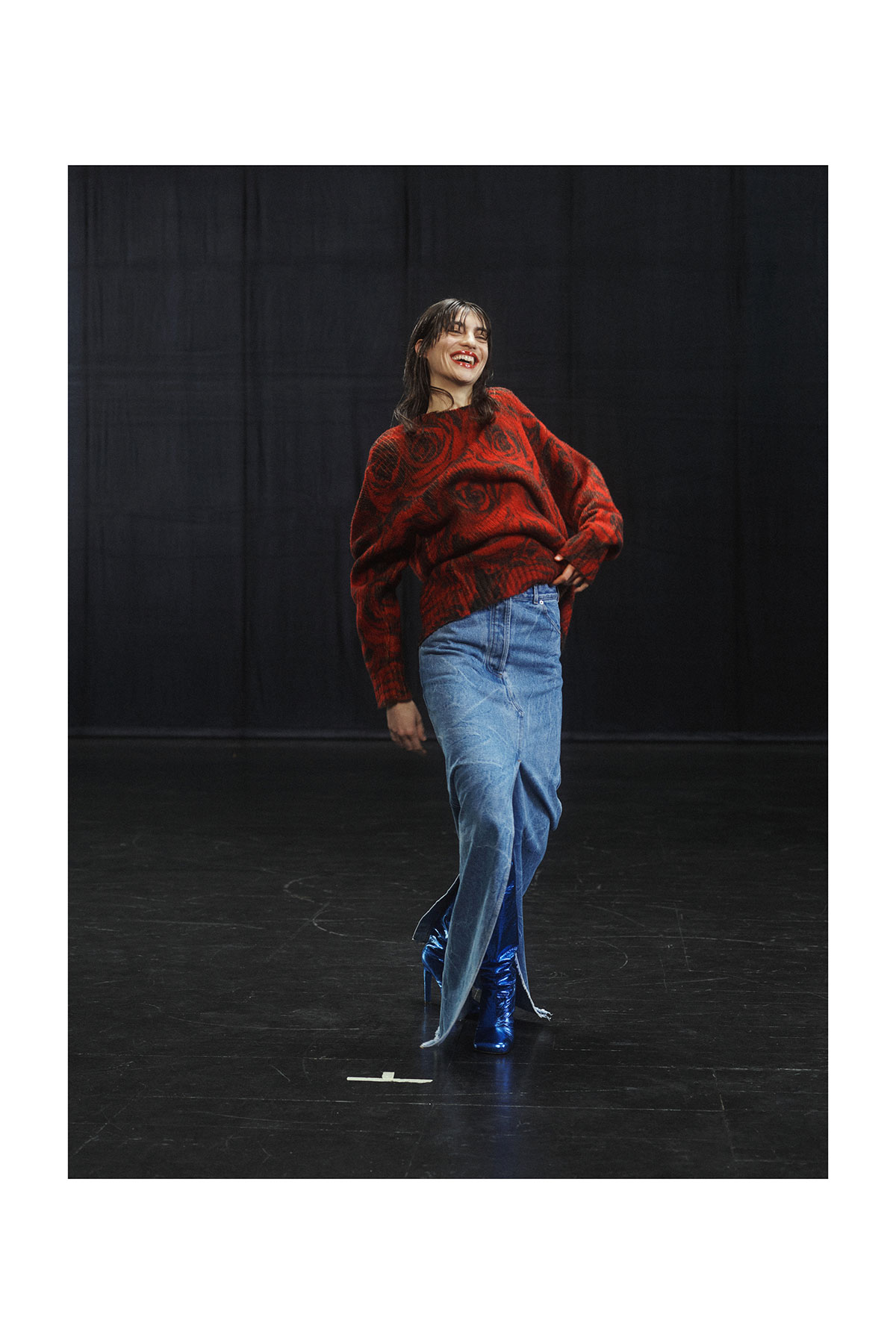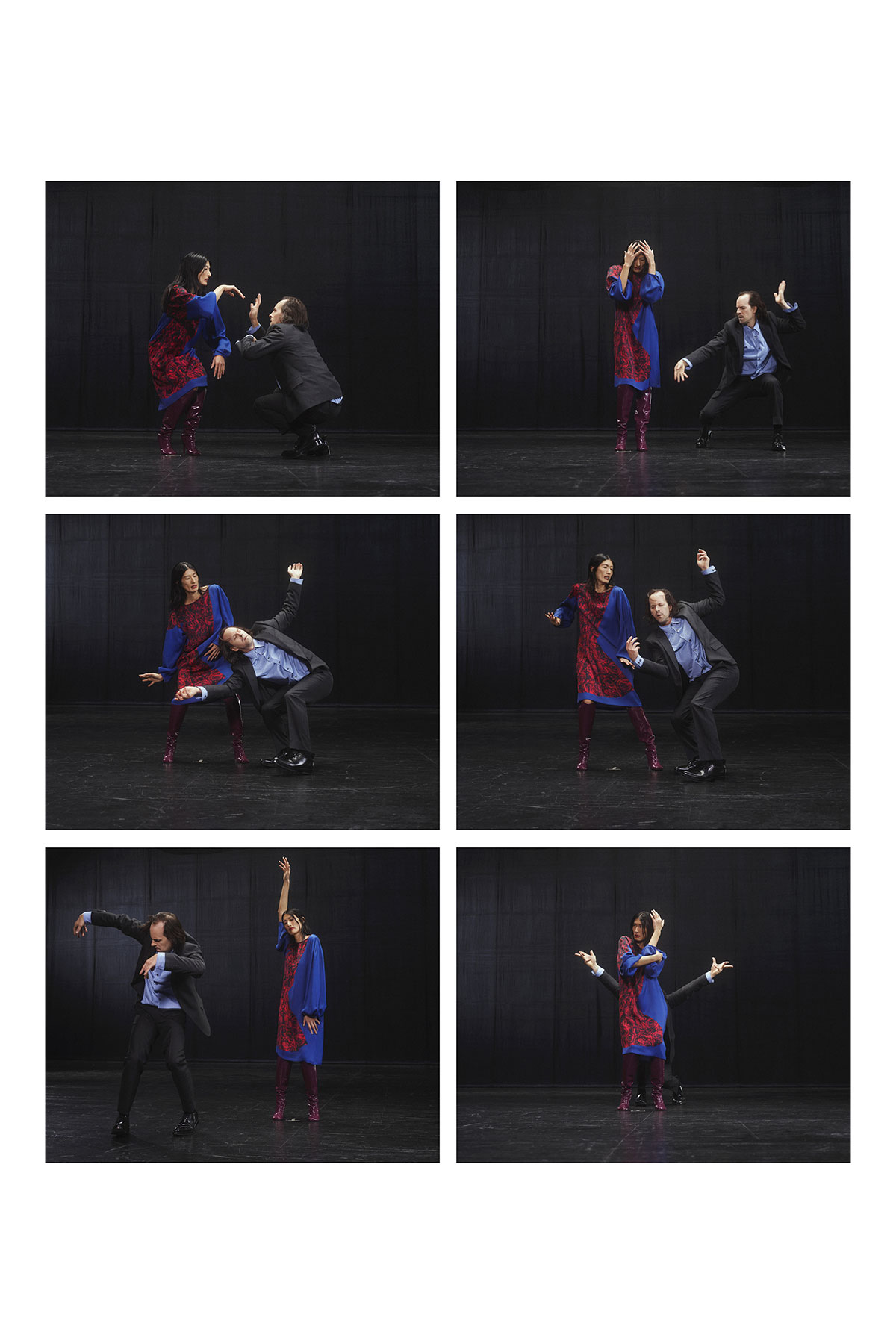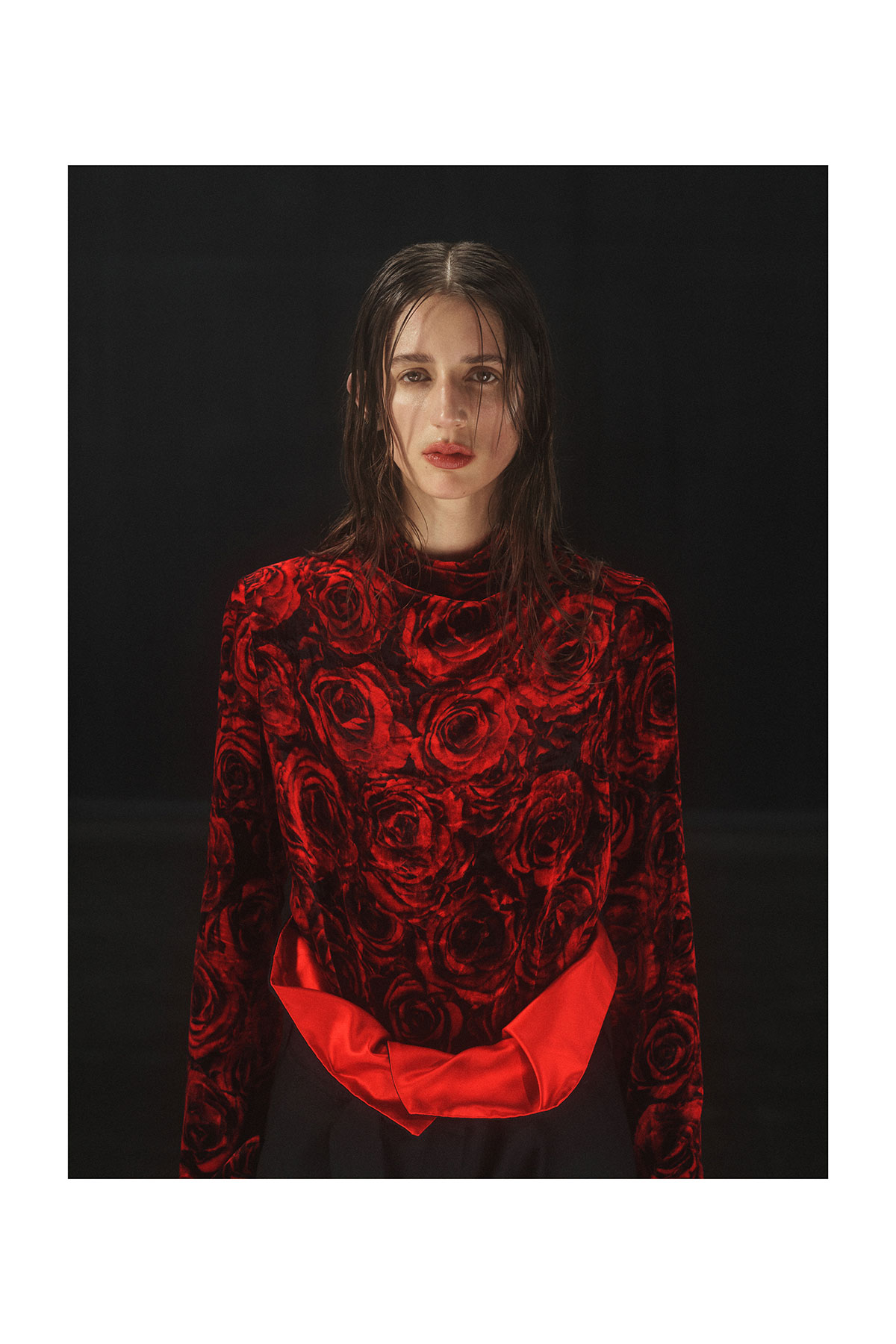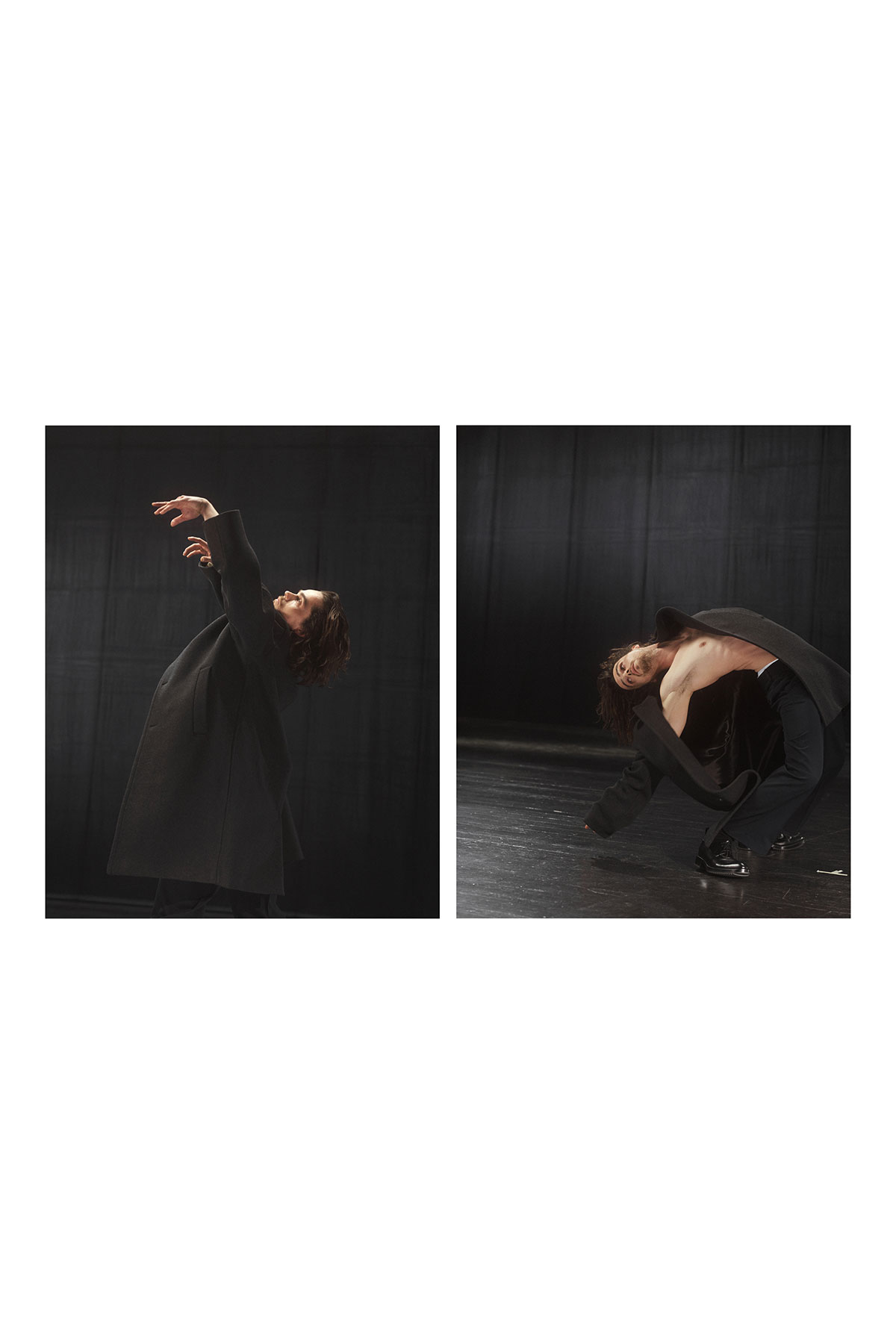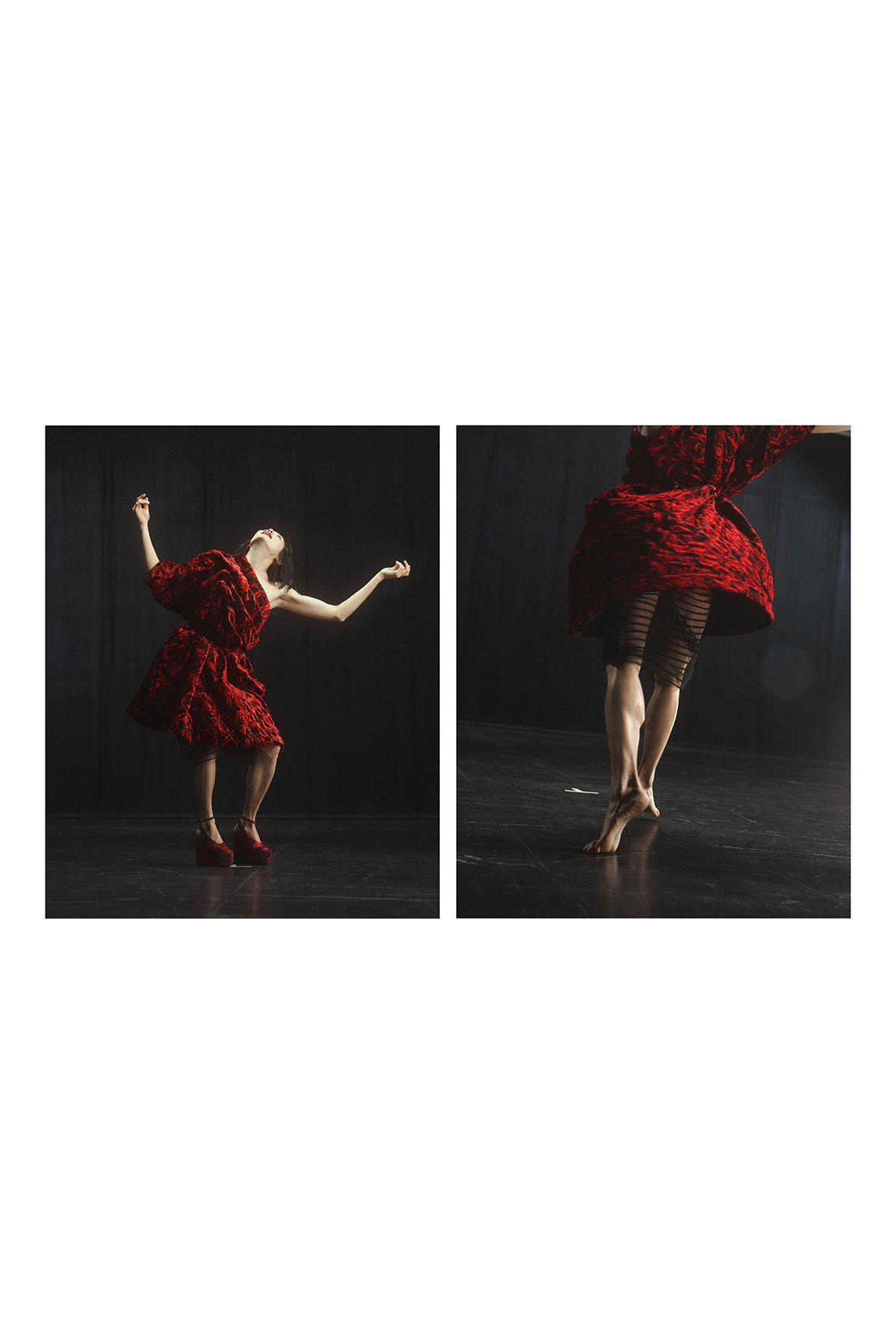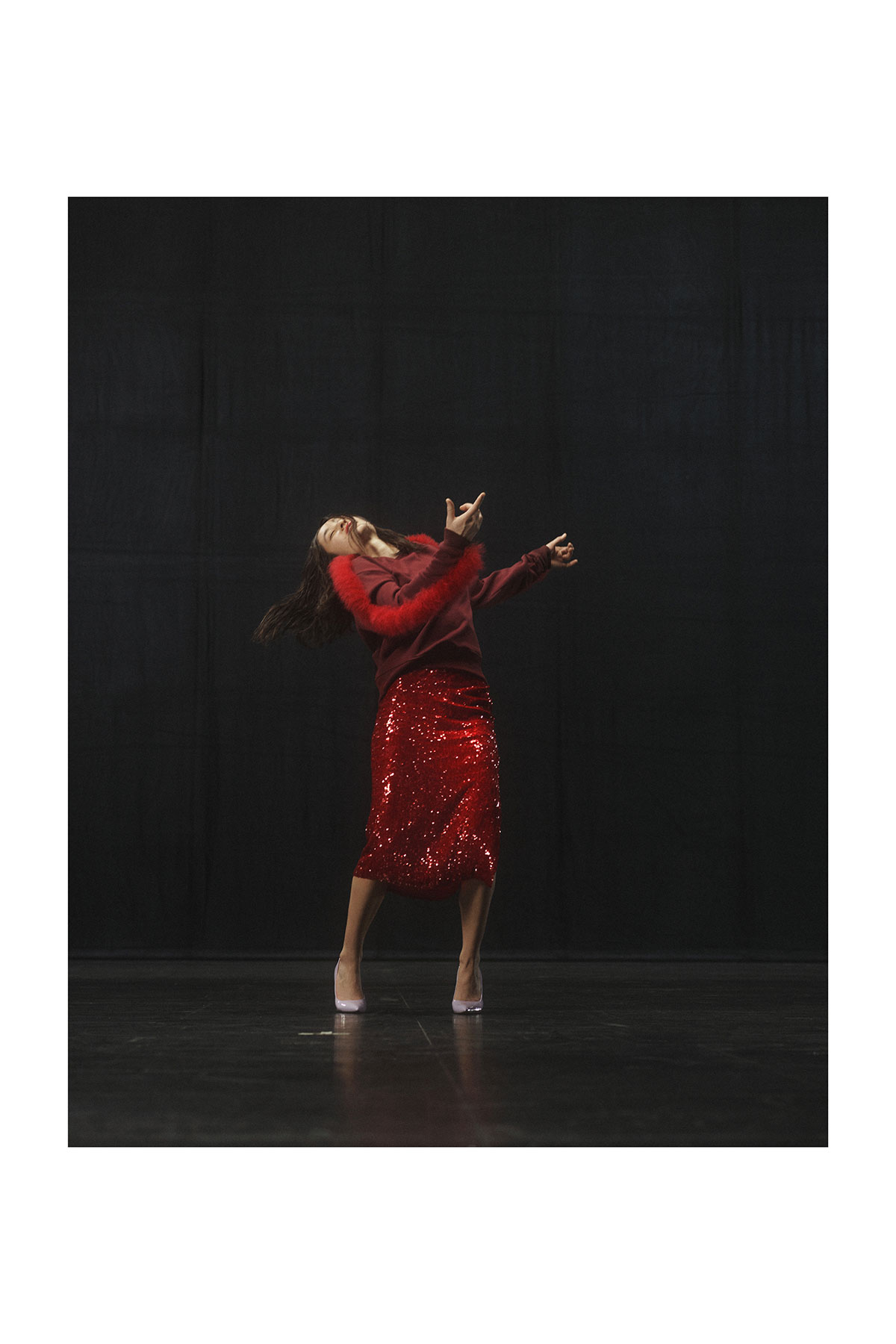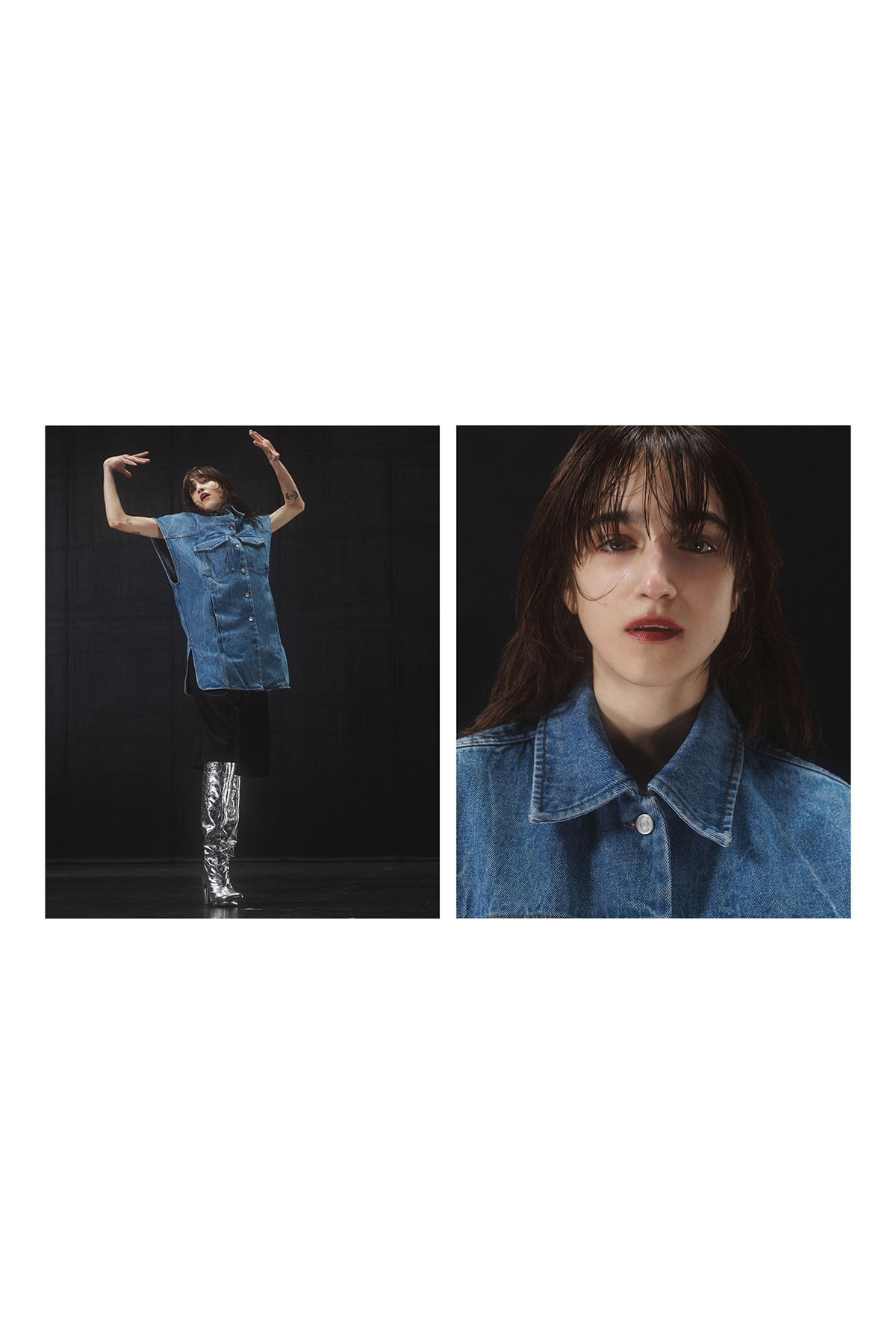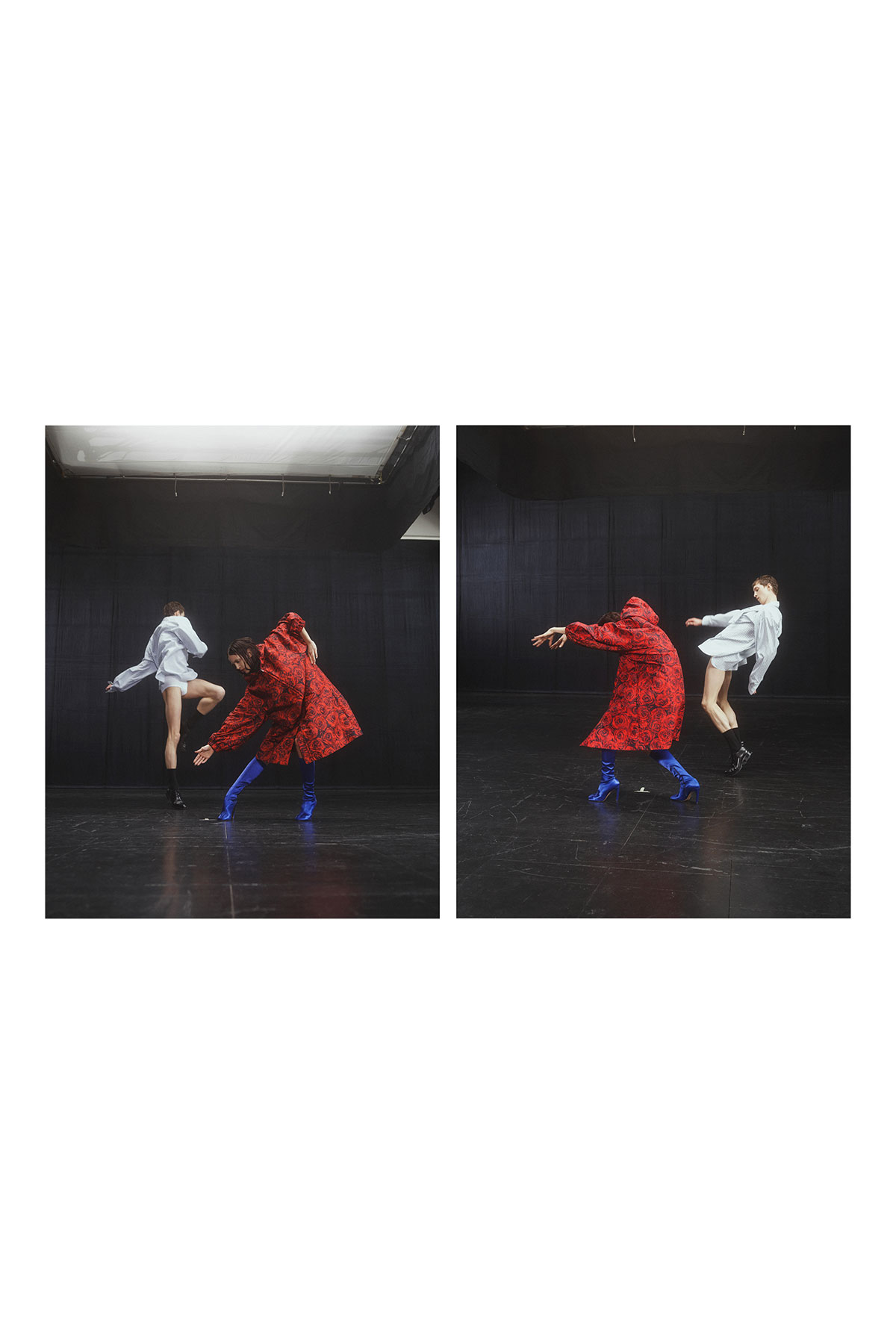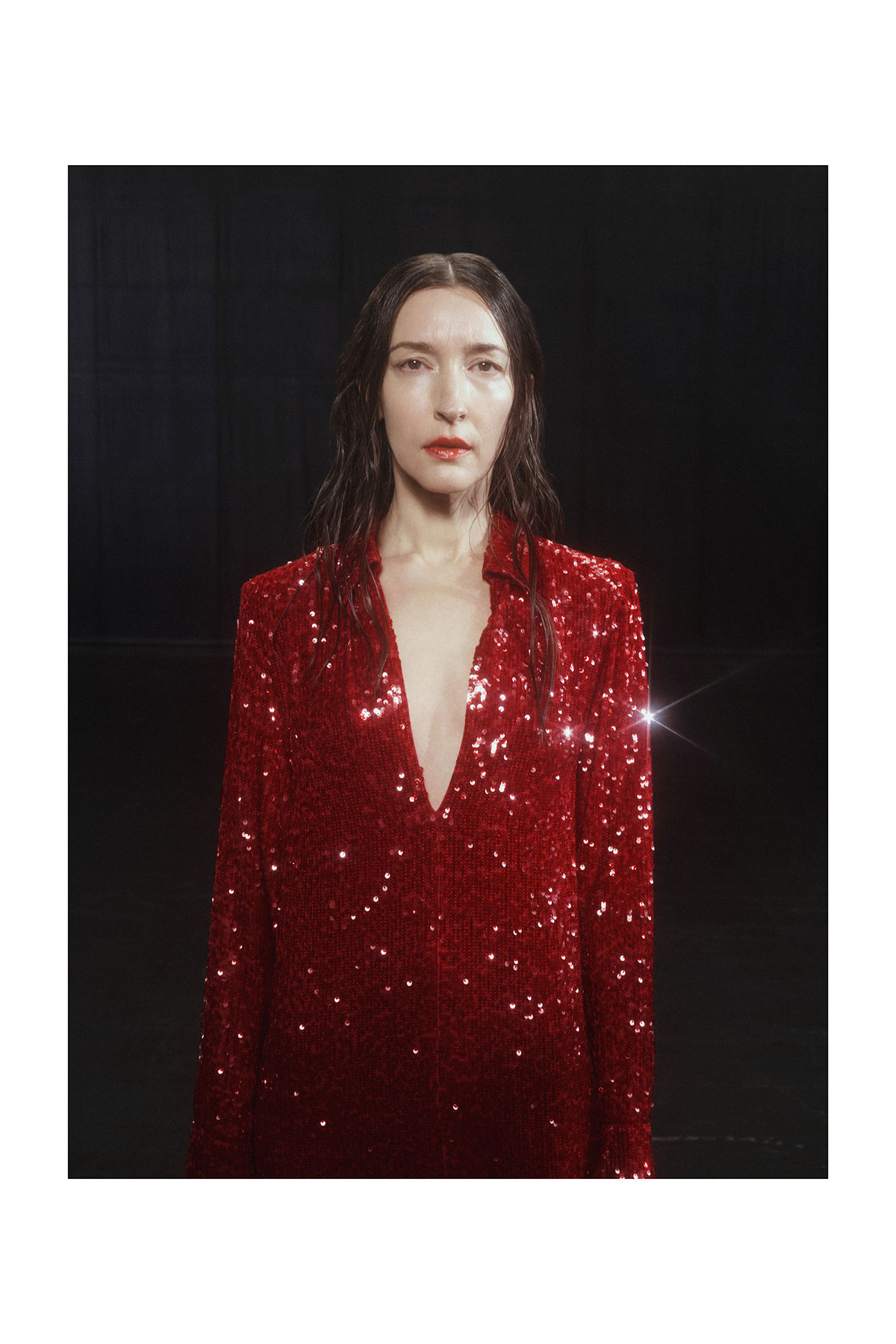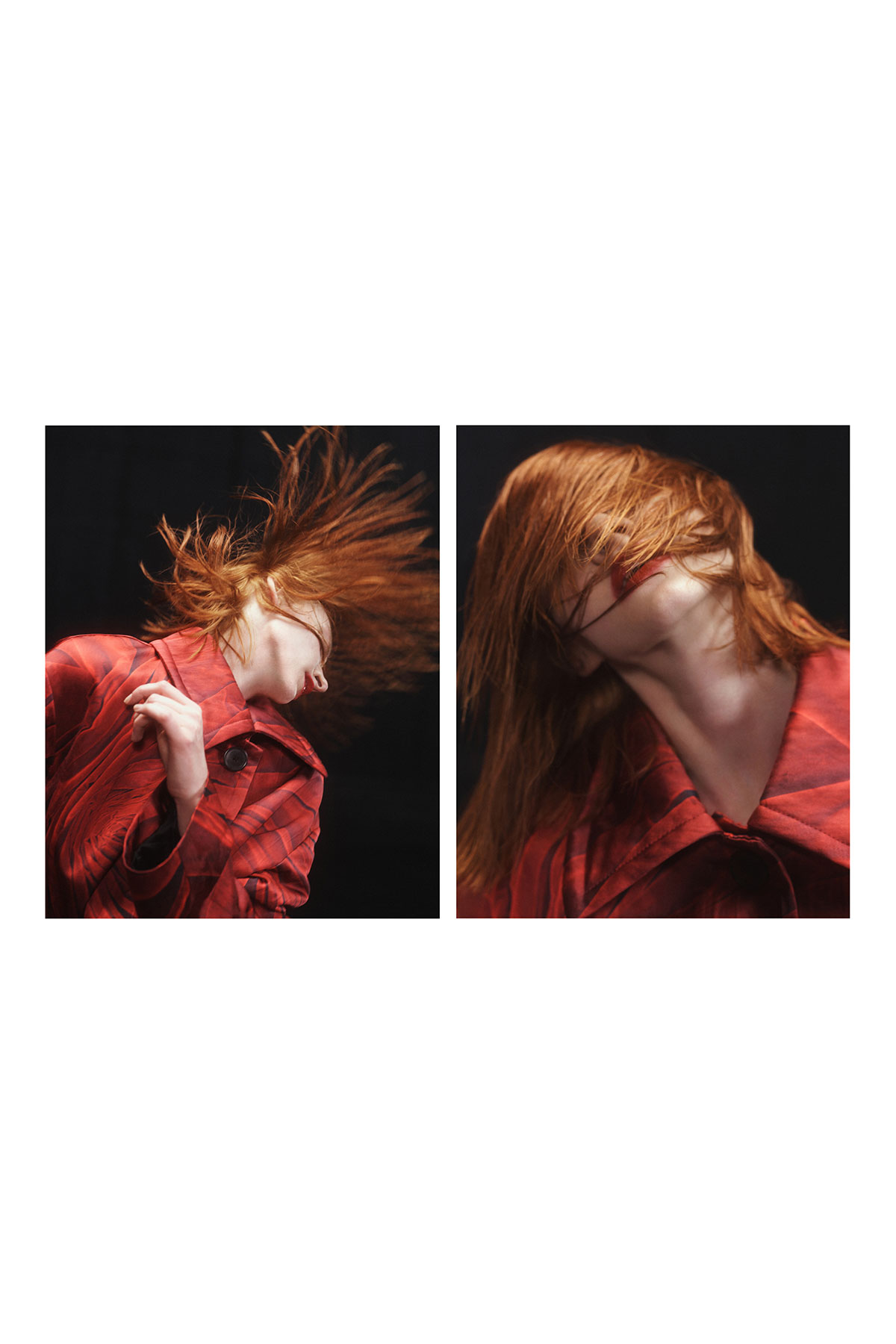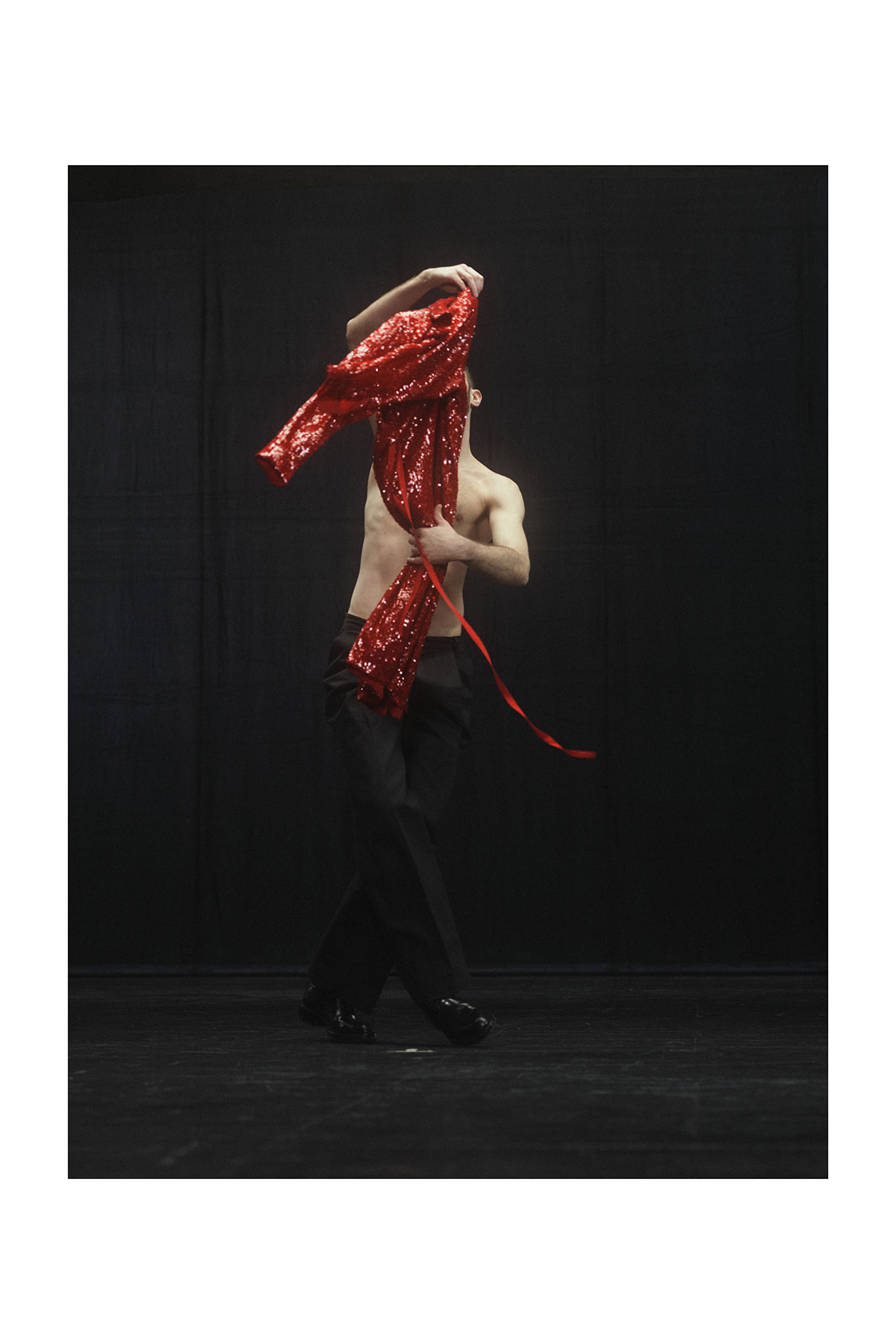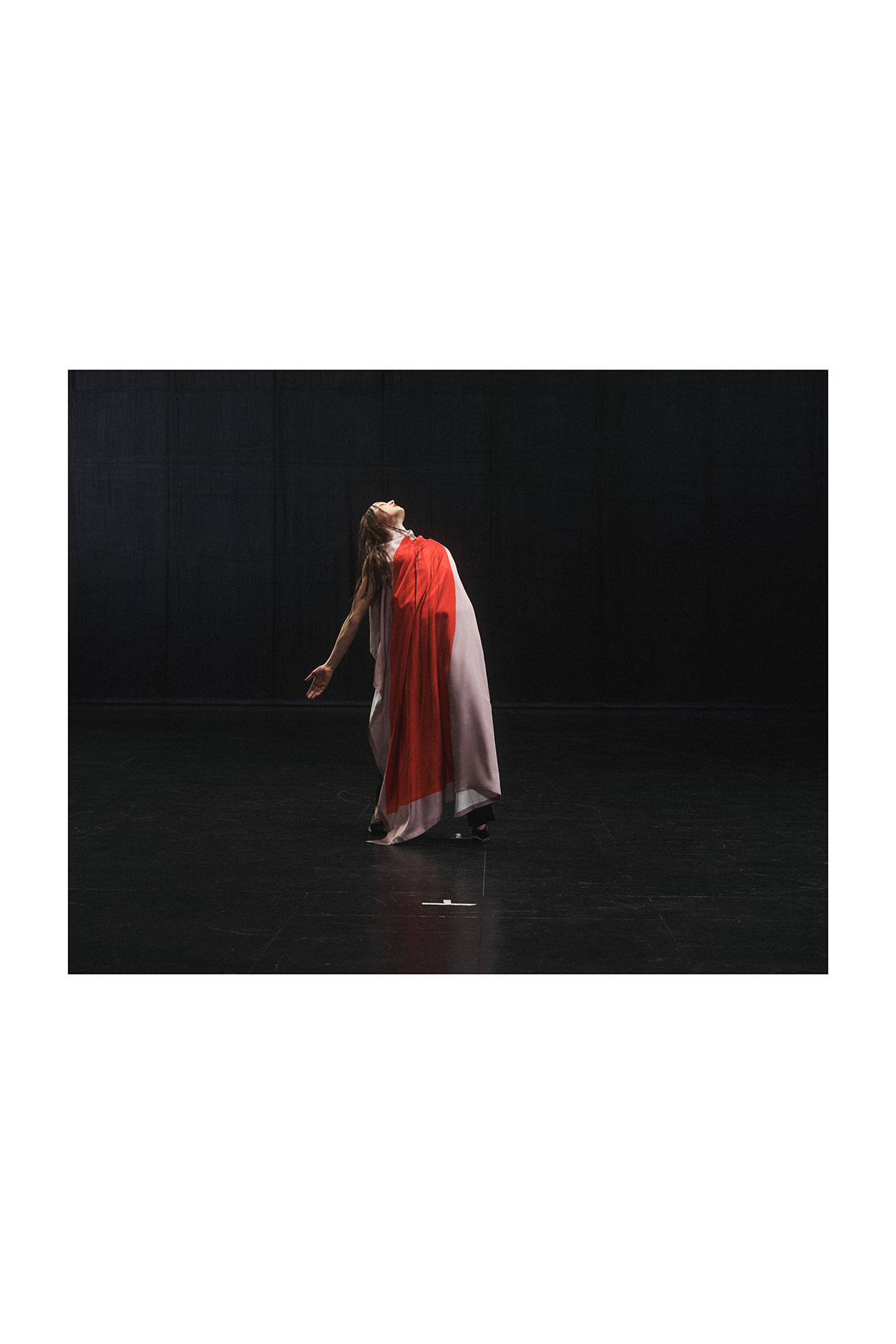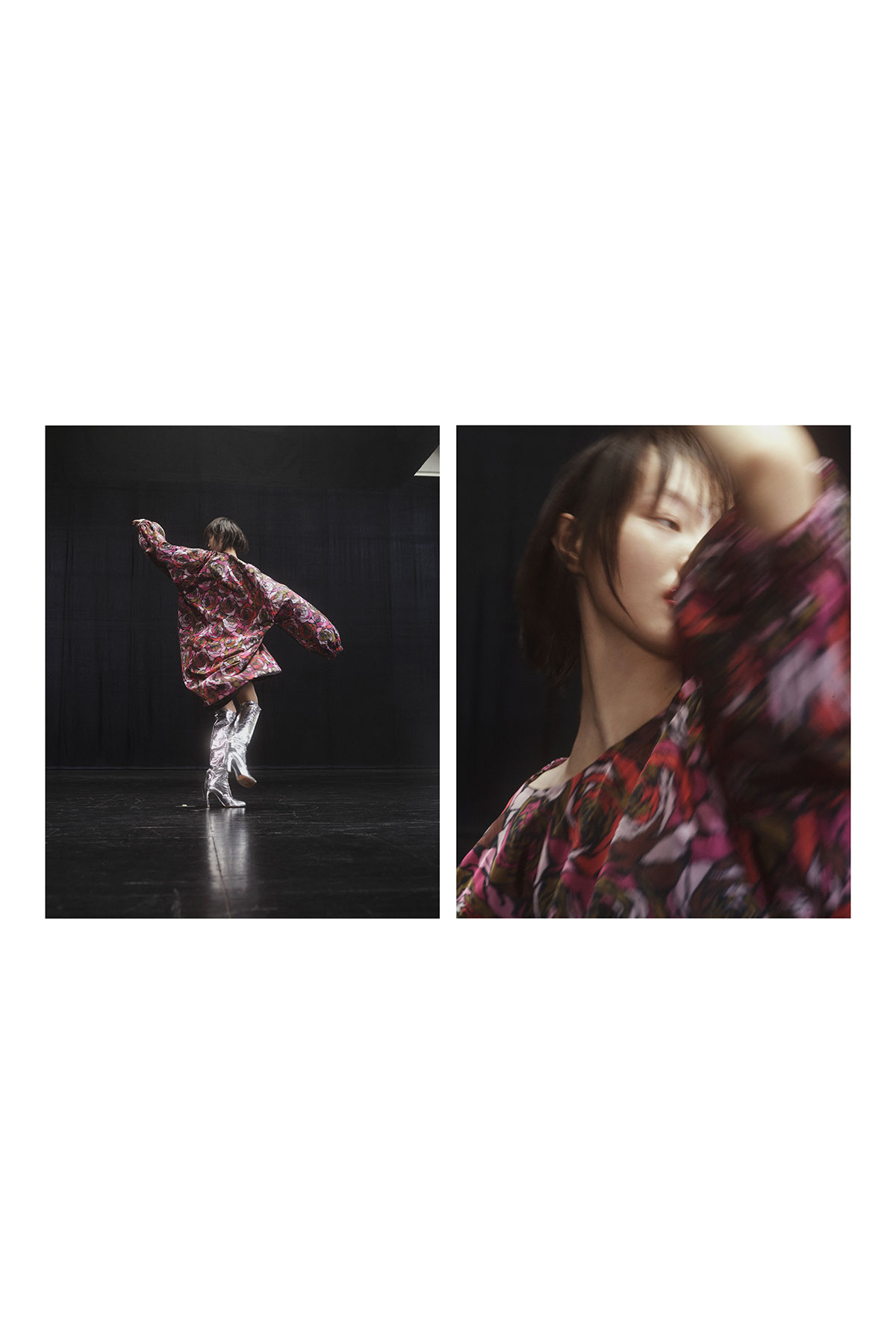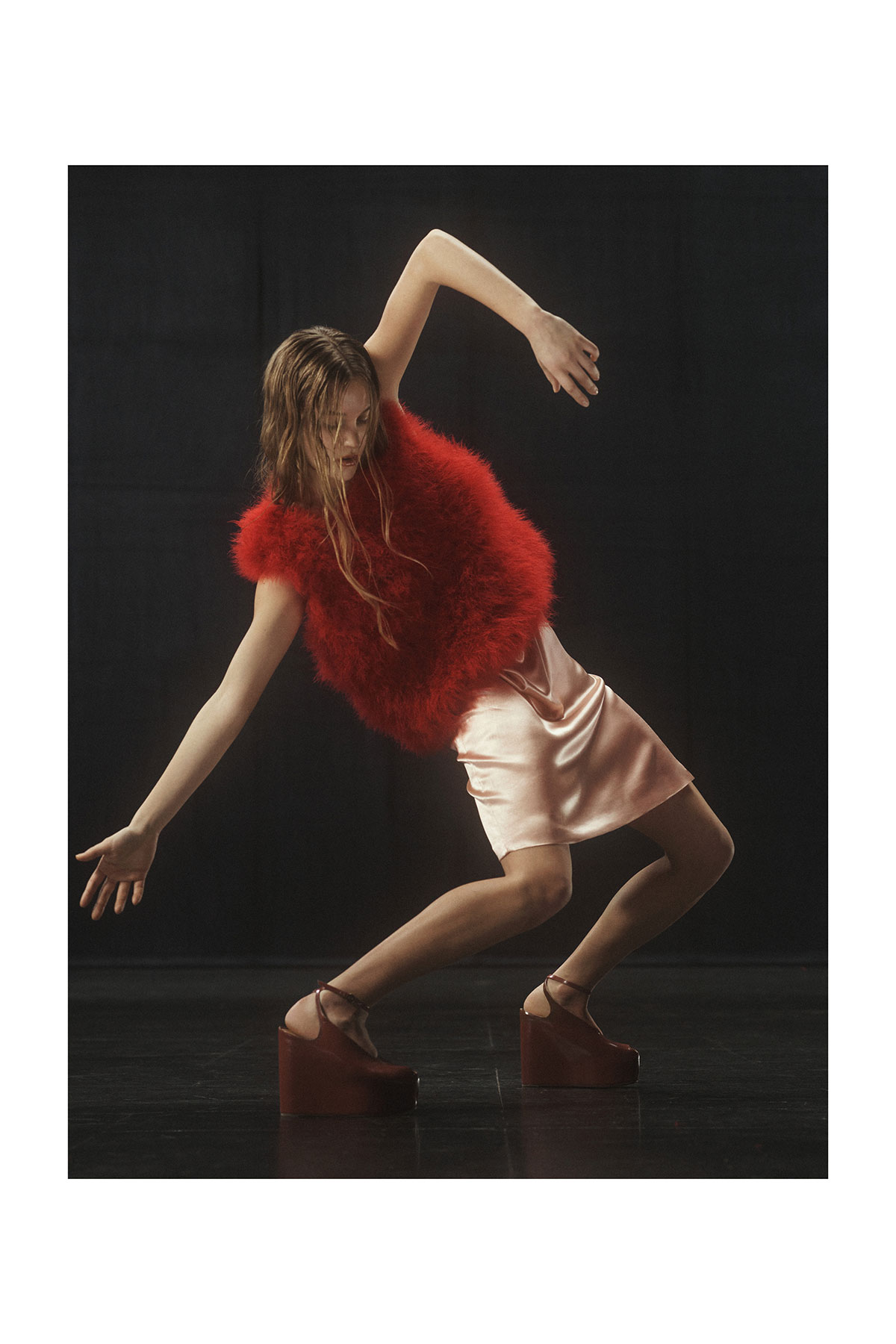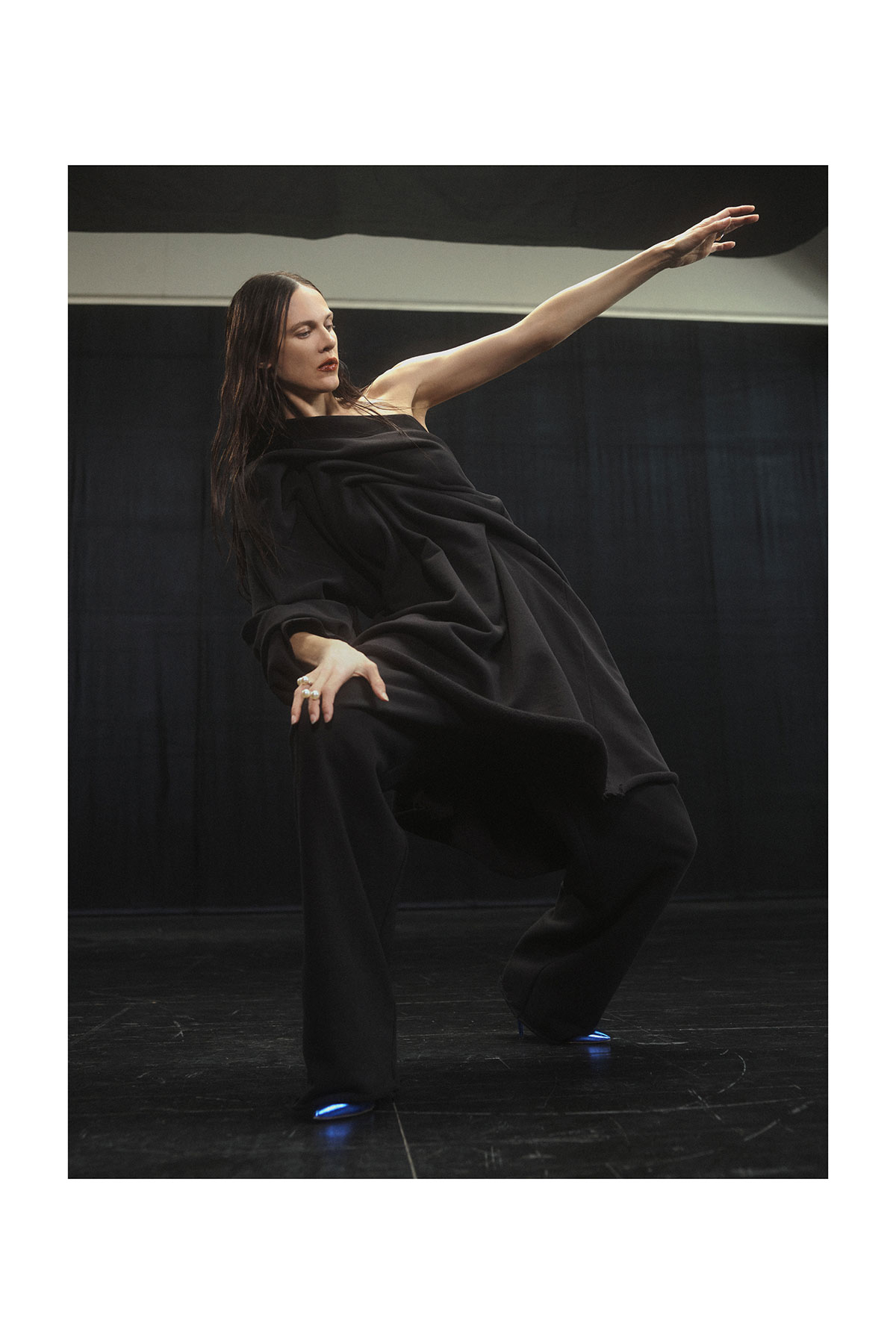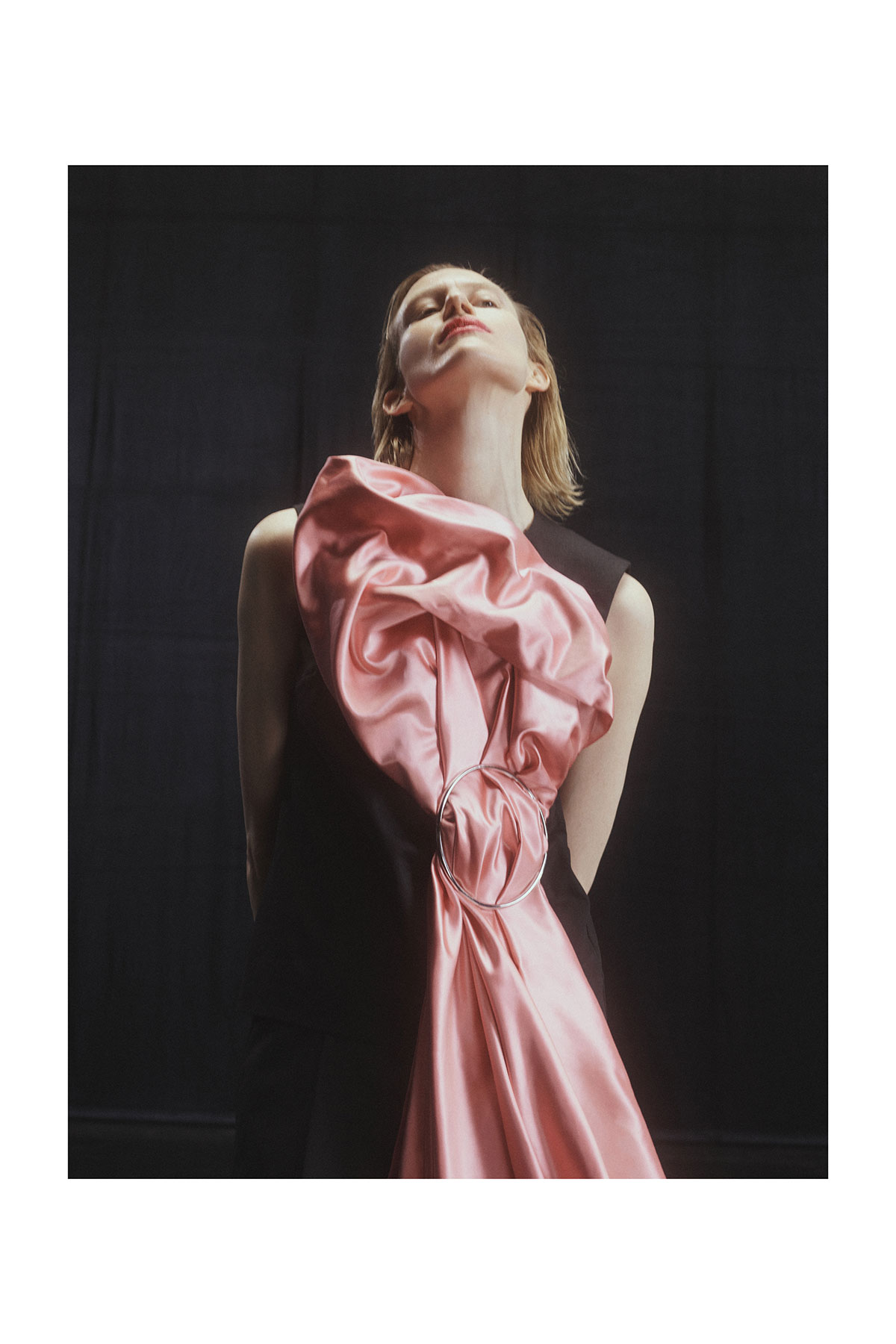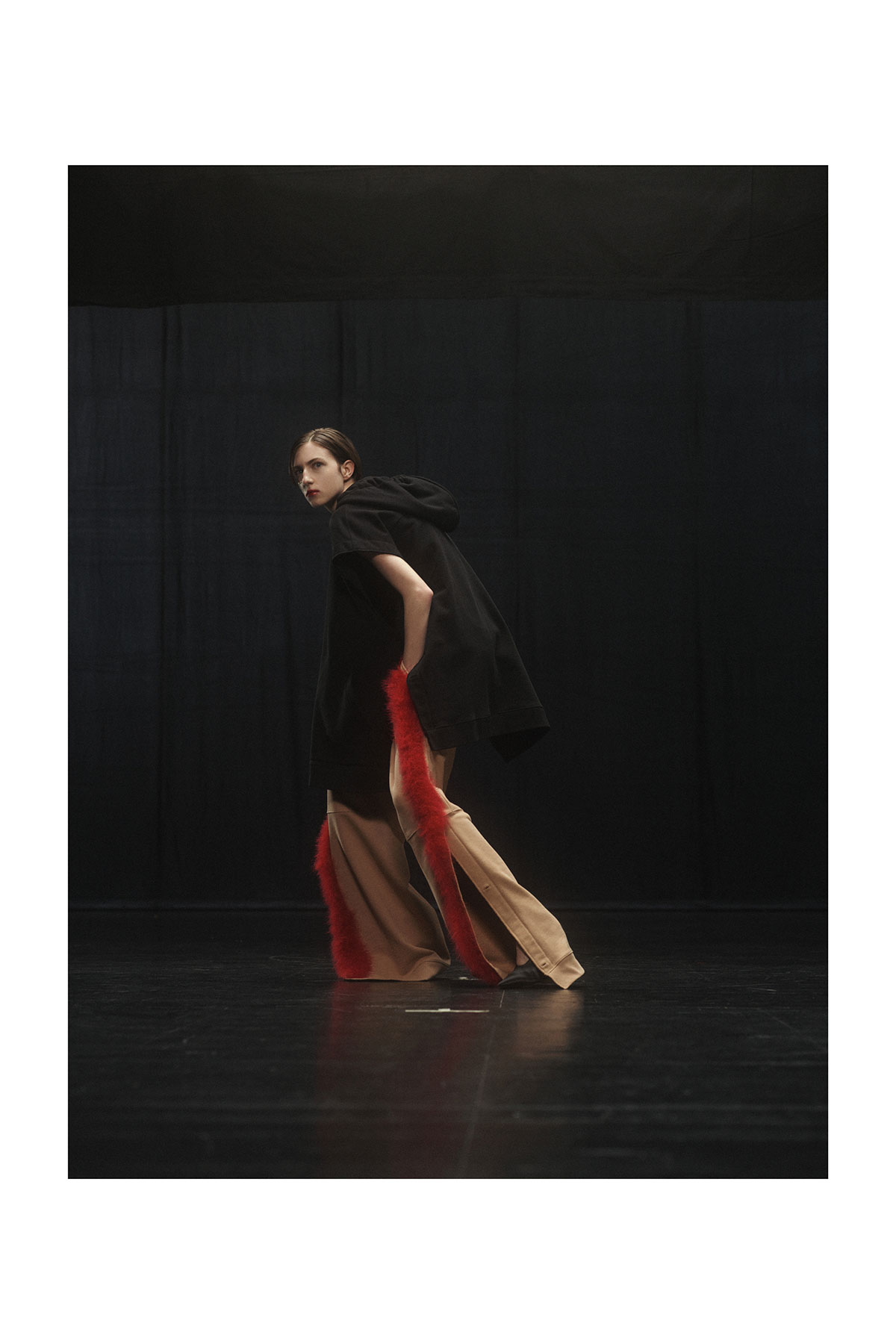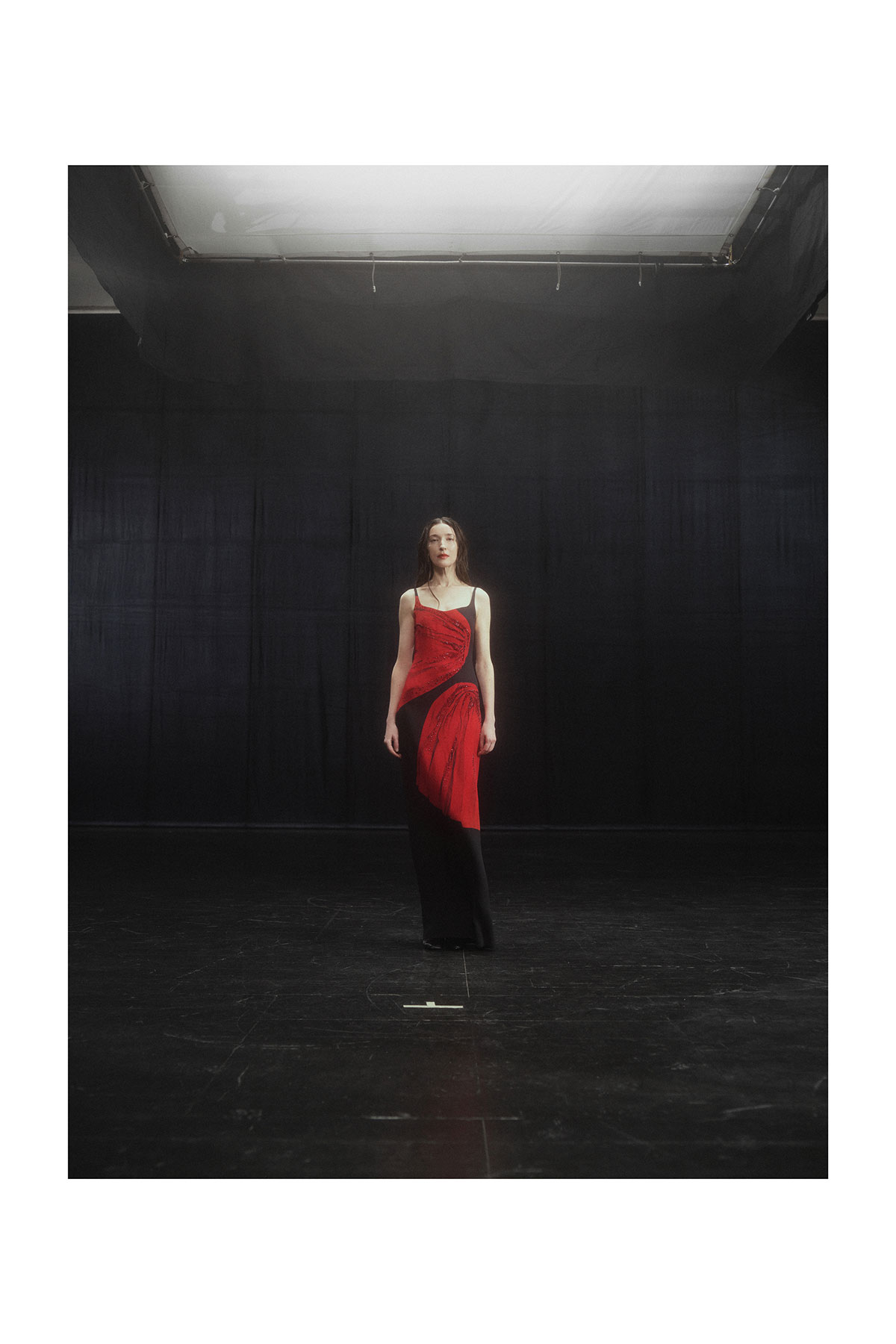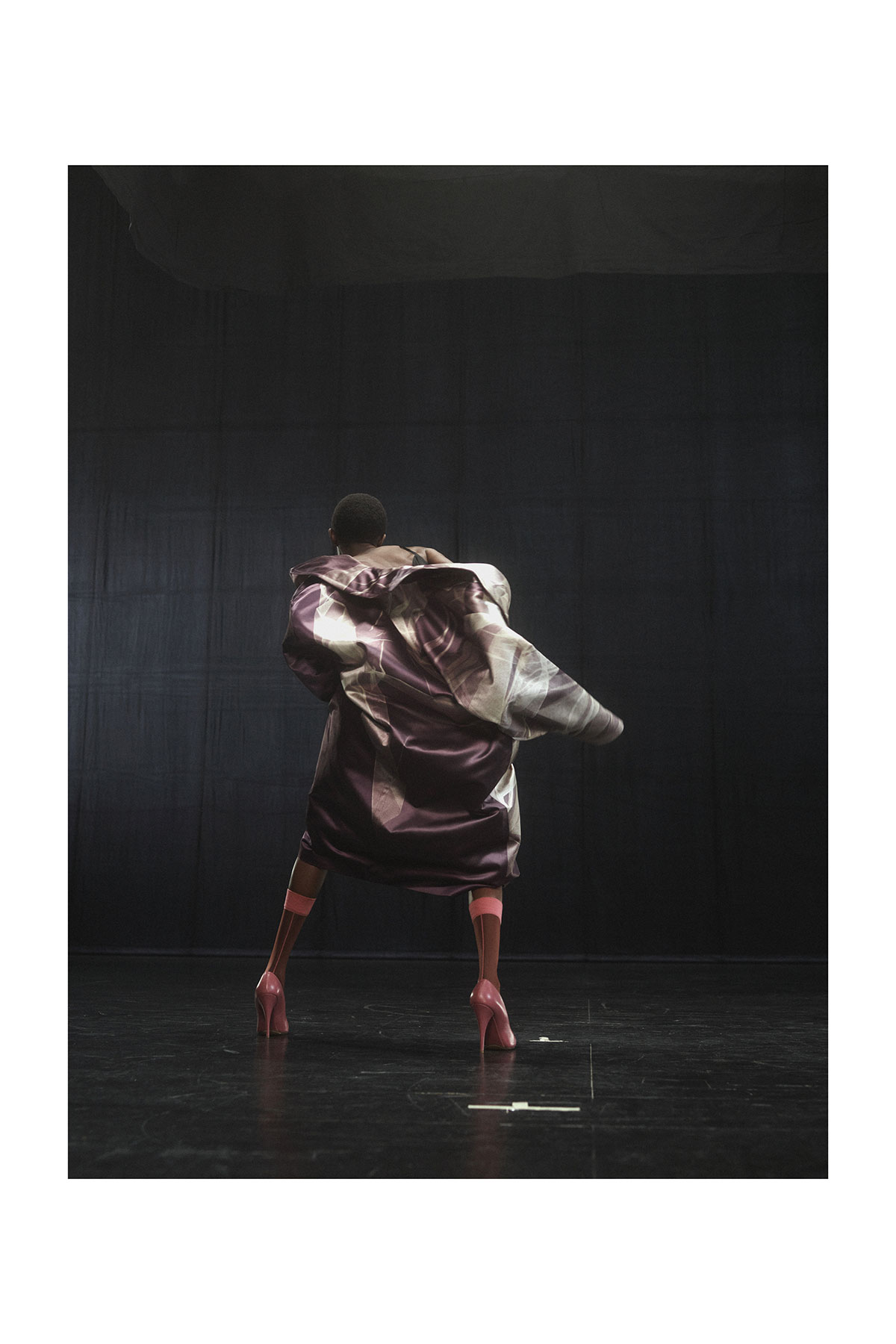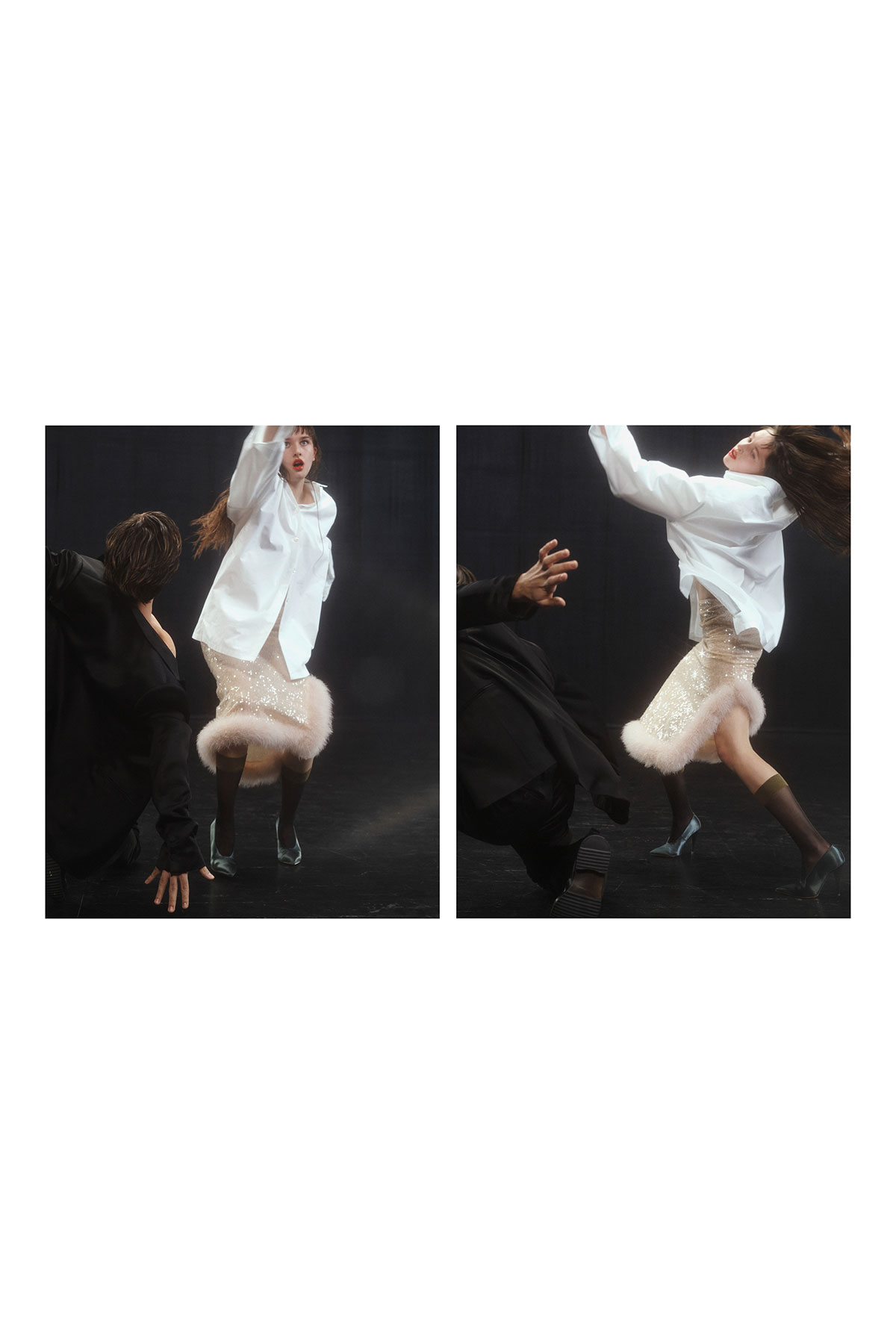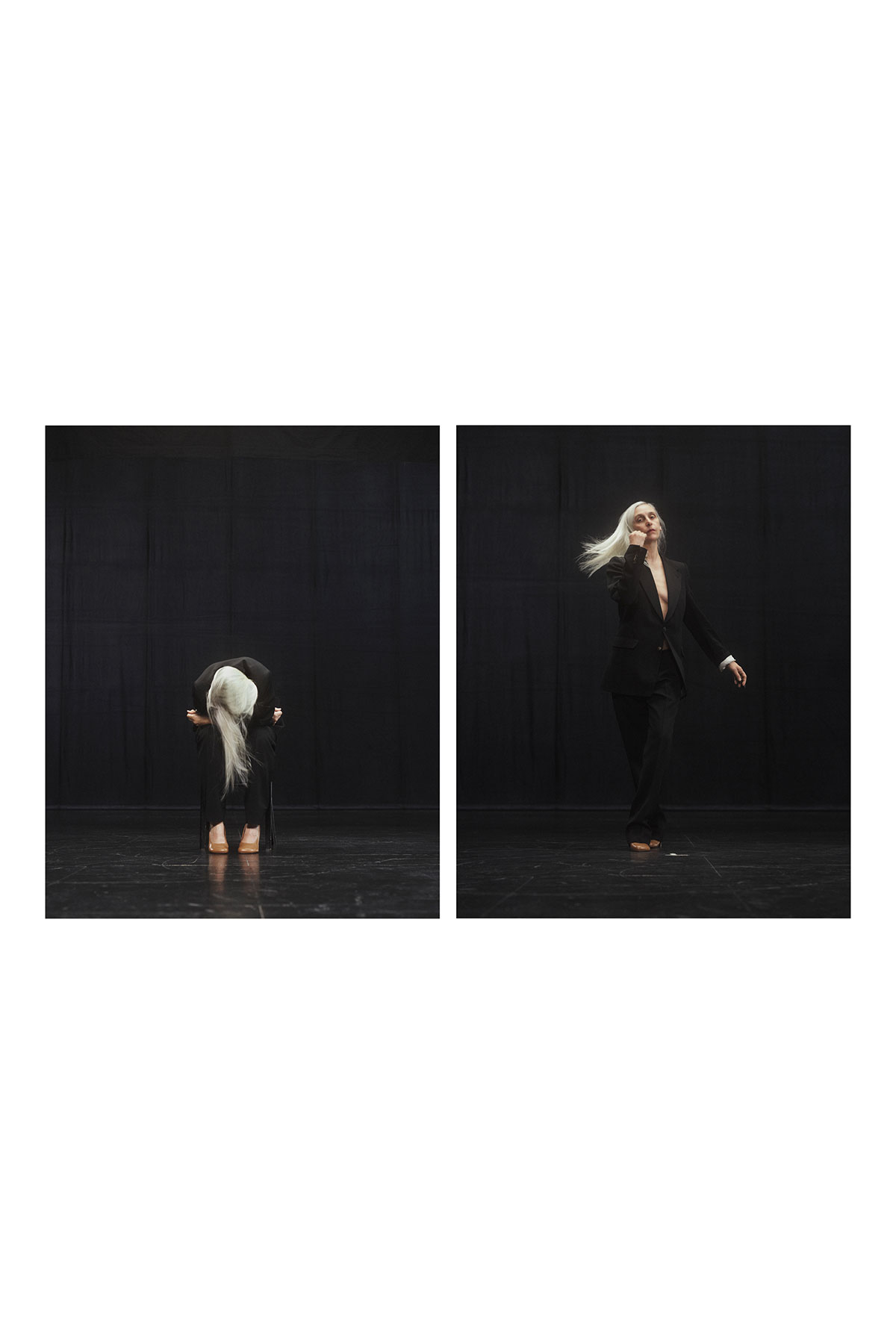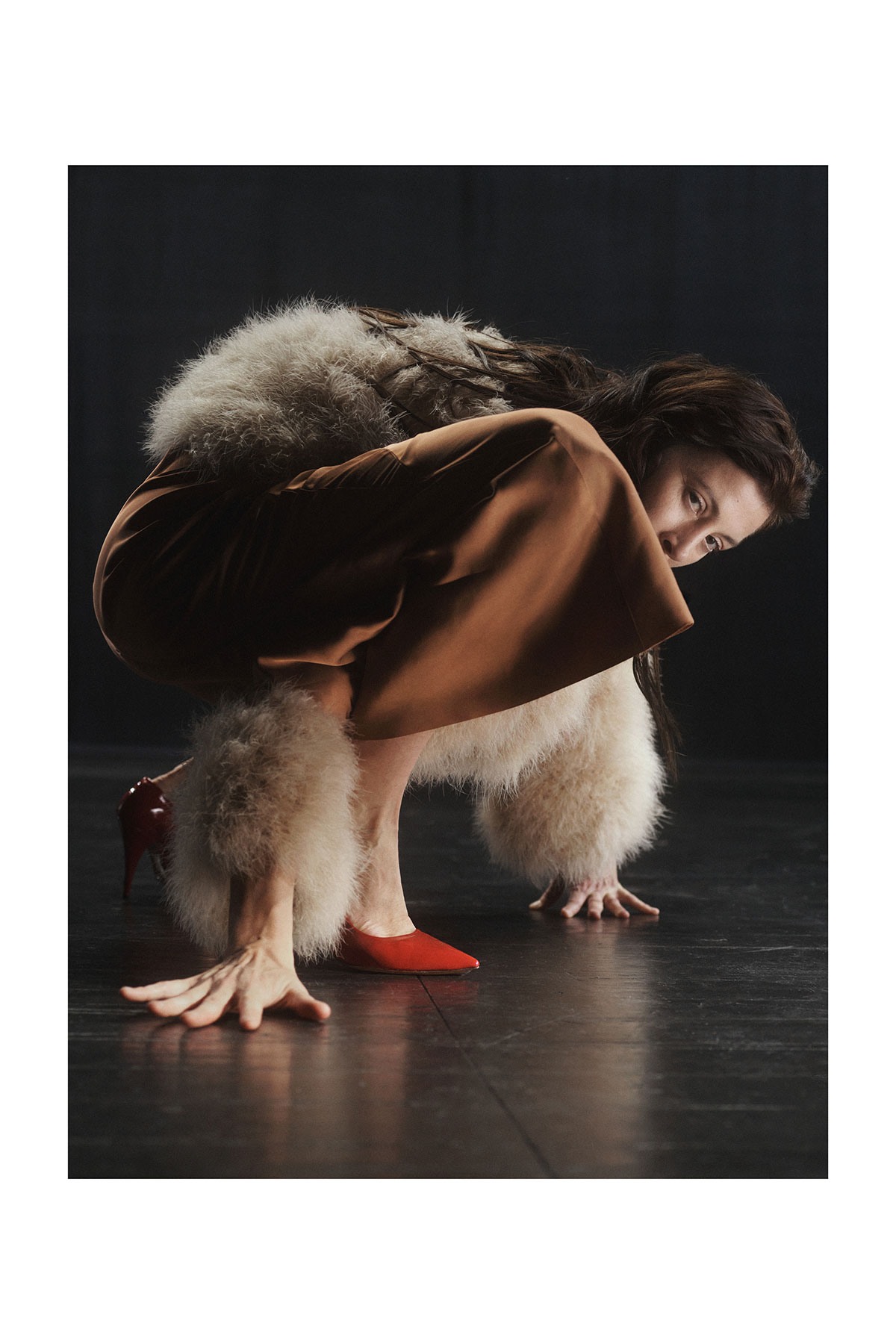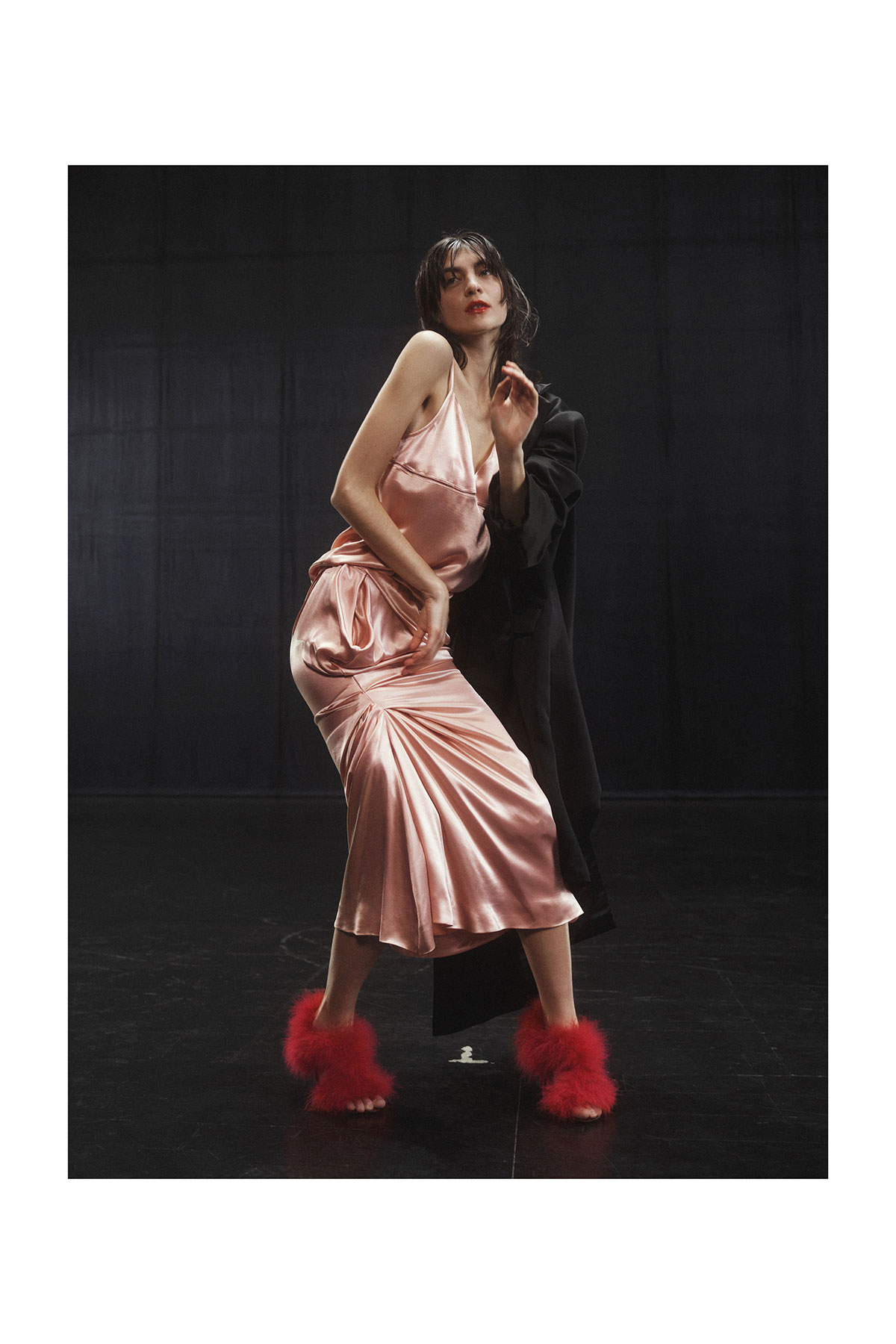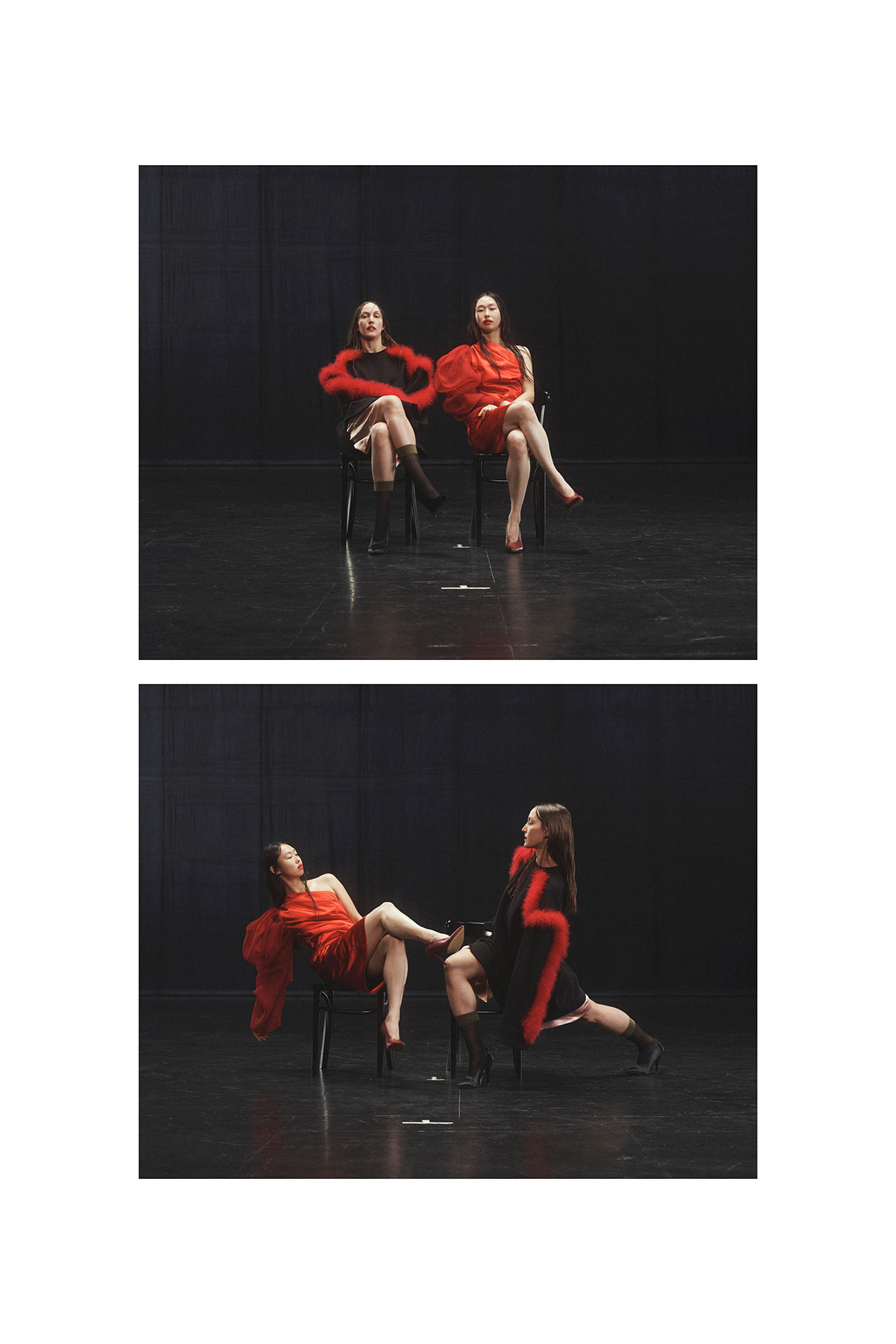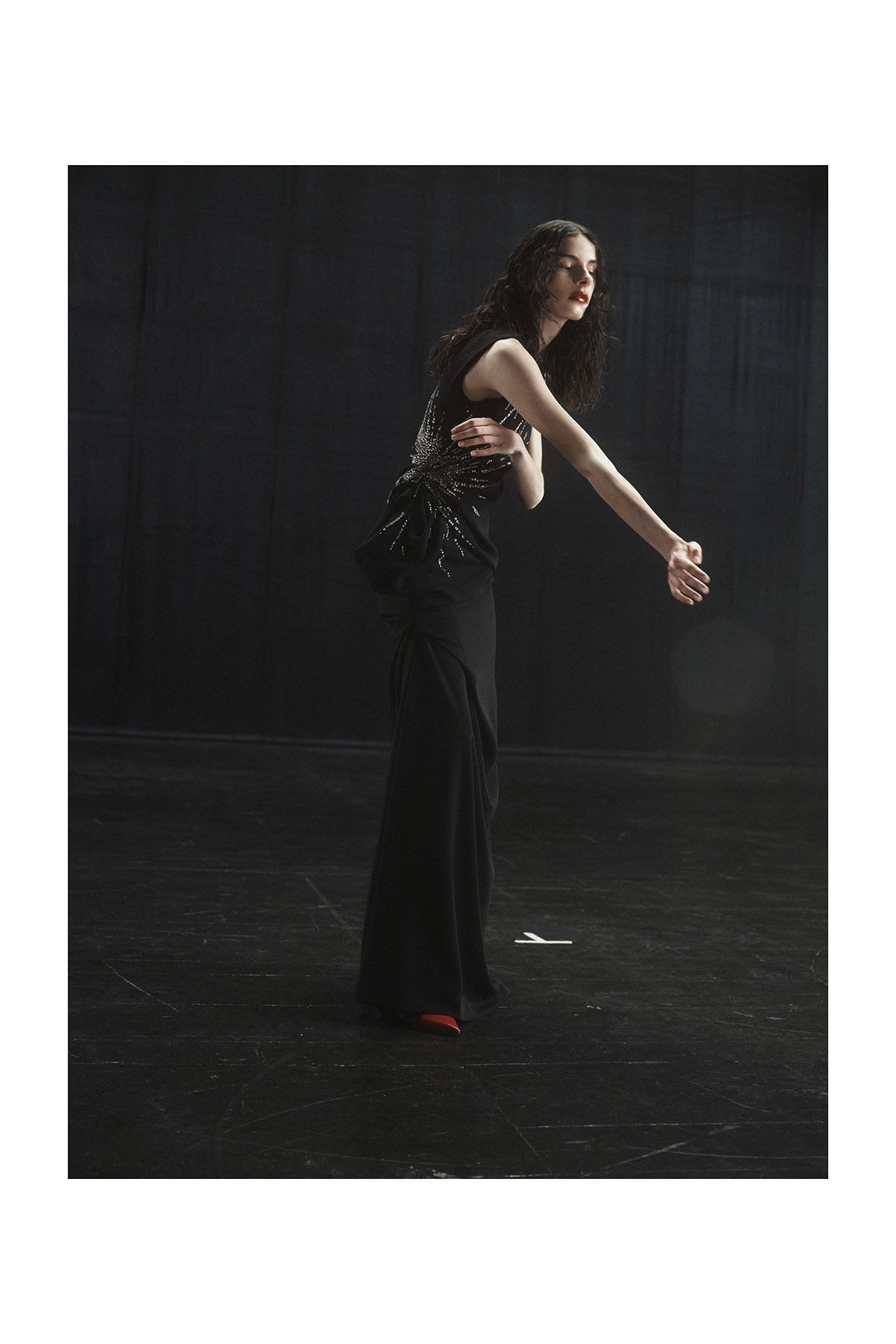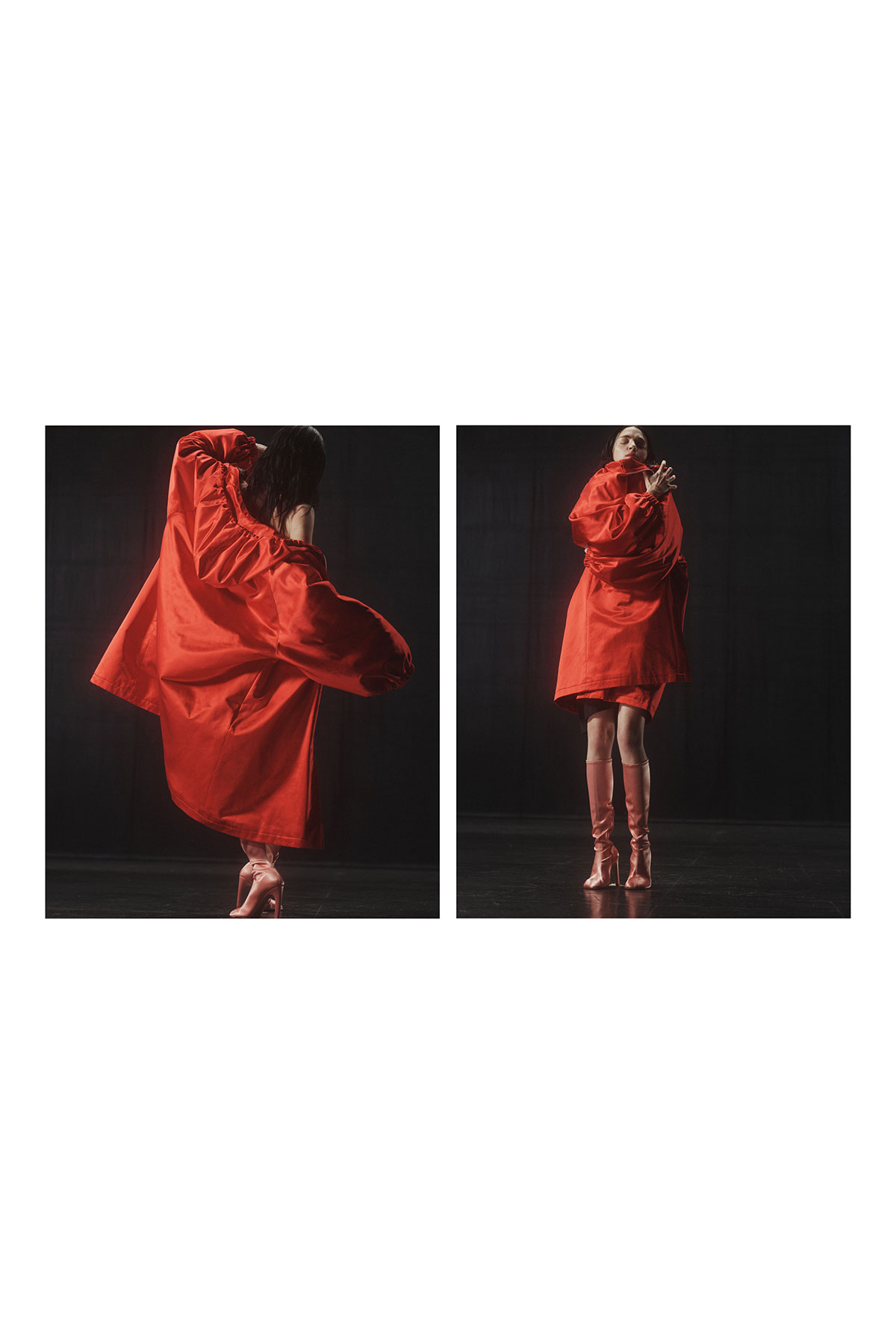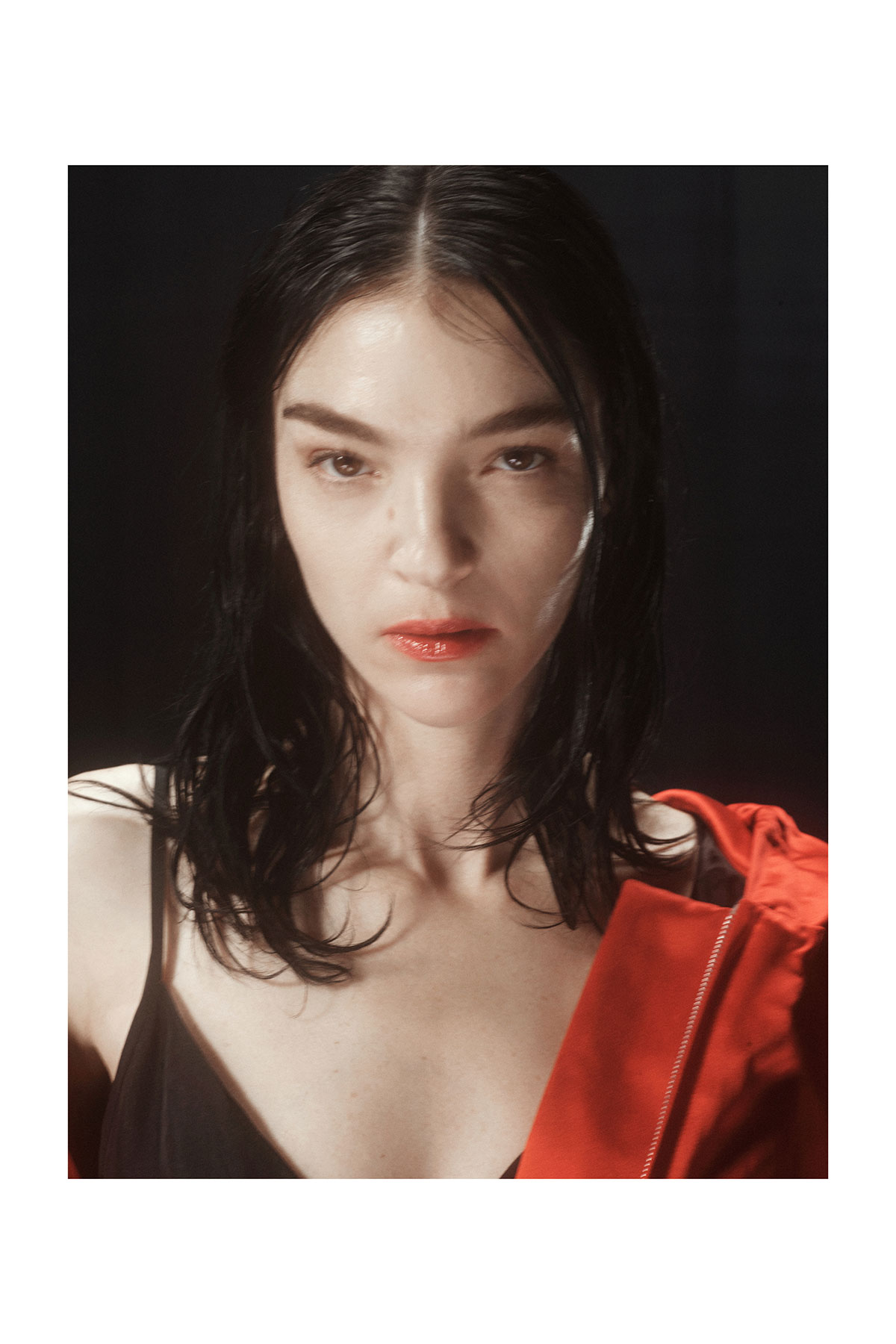 ---
Images courtesy of Dries Van Noten