The latest Polo Ralph Lauren Originals collection delves deeply into English motorsport and academic traditions, presenting garments that resonate with timeless elegance and unmatched craftsmanship. Every item in this collection mirrors a commitment to superior fabric choice and intricate detailing.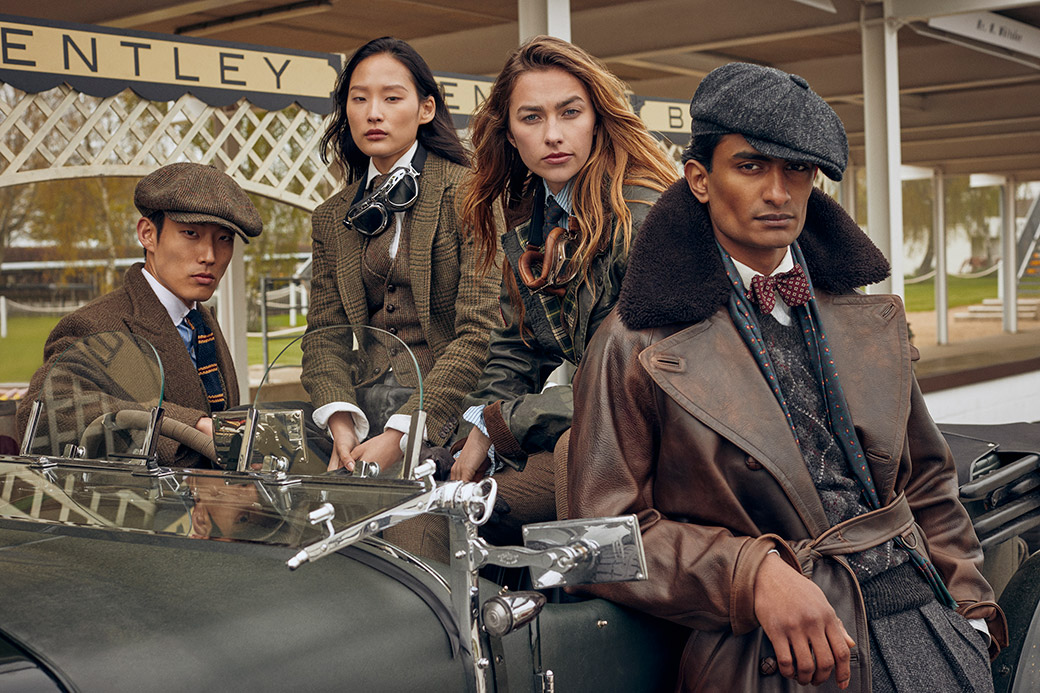 Among the standout items is the Camo Oilcloth Jacket, reminiscent of a classic motorcycle design from Polo's esteemed history, now constructed using the premium British Millerain® oilcloth. This specific material undergoes a detailed process where the camouflage design is accentuated through a combination of coating and washing. This jacket also features patches that harken back to traditional racing attire, modernized with current logo designs, ensuring a blend of classic and contemporary.
The Asymmetrical Oilcloth jacket, another highlight, borrows its aesthetic from Polo's rich archives, encapsulating genuine racing elements like quilted sections for additional protection and retro racing adornments. Crafted with British Millerain®, this is a sublime blend of cotton finished with a wax coat.
Taking a personal touch, the Hand-Painted Leather Cafe Racing Jacket is inspired by a piece from Mr. Lauren's collection. Artisans meticulously distress this jacket and endow it with a crackle effect, simulating the appearance of a well-travelled cyclist jacket. Each jacket then receives hand-painted designs echoing classic café-racing attire motifs.
Additional significant pieces from the collection are the Fair Isle Sweaters, made with a blend of 13 distinct yarns, weaving together vibrant seasonal patterns. The Greatcoat stands out as well – an ample coat featuring a subtle purple pattern, directly influenced by Mr. Lauren's own vintage collection.
The visual storytelling of the collection was captured by renowned photographer, Richard Phibbs. Set against diverse backdrops, from the dynamic lanes of the iconic Goodwood Motor Circuit to the tranquil byways of the English countryside, the imagery pays tribute to the early Grand Prix age. This era saw a fusion of racing outfits, classic work attire, and high-quality tweeds defining the style of motorsport pioneers. This visual celebration will further unfold at the Goodwood Revival festival over three engaging days, offering attendees a multisensory experience.