LOEWE announce actress Tang Wei and girl group NMIXX as new Global Ambassadors for the house. Accompanying the announcement, a new image series features Tang Wei and NMIXX styled in LOEWE FW22 with this season's Solid color Puzzle and Puffer Goya bags.
Creative director Jonathan Anderson says:
'It's a pleasure to welcome Tang Wei to the LOEWE family. Having worked together for our recent pre-collection campaign with Juergen Teller, I'm really looking forward to continuing this exciting collaboration.'
'I'm excited to welcome NMIXX to the LOEWE family as our first brand ambassador group. I'm looking forward to the fun, vibrant energy they'll bring to our collaboration.'
Tang Wei says:
'It's great to be working with such an exciting fashion house. For me, LOEWE has an almost child-like energy: pure and vibrant as the sun. It's a brand with infinite possibilities.'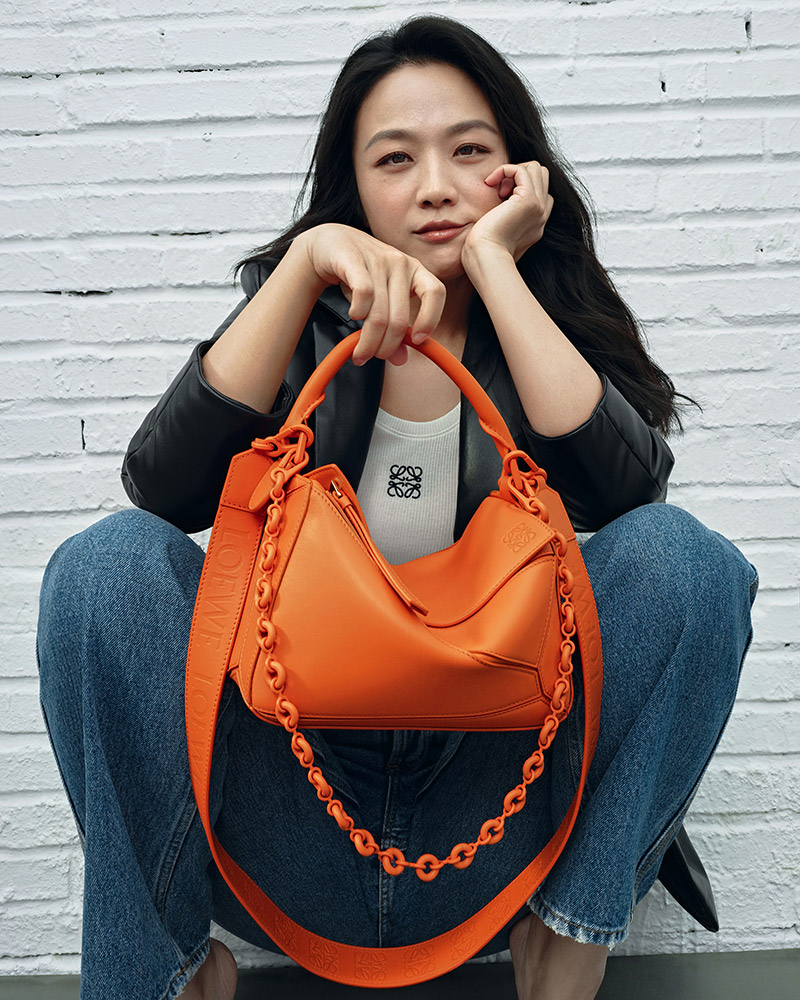 Tang Wei for LOEWE 2023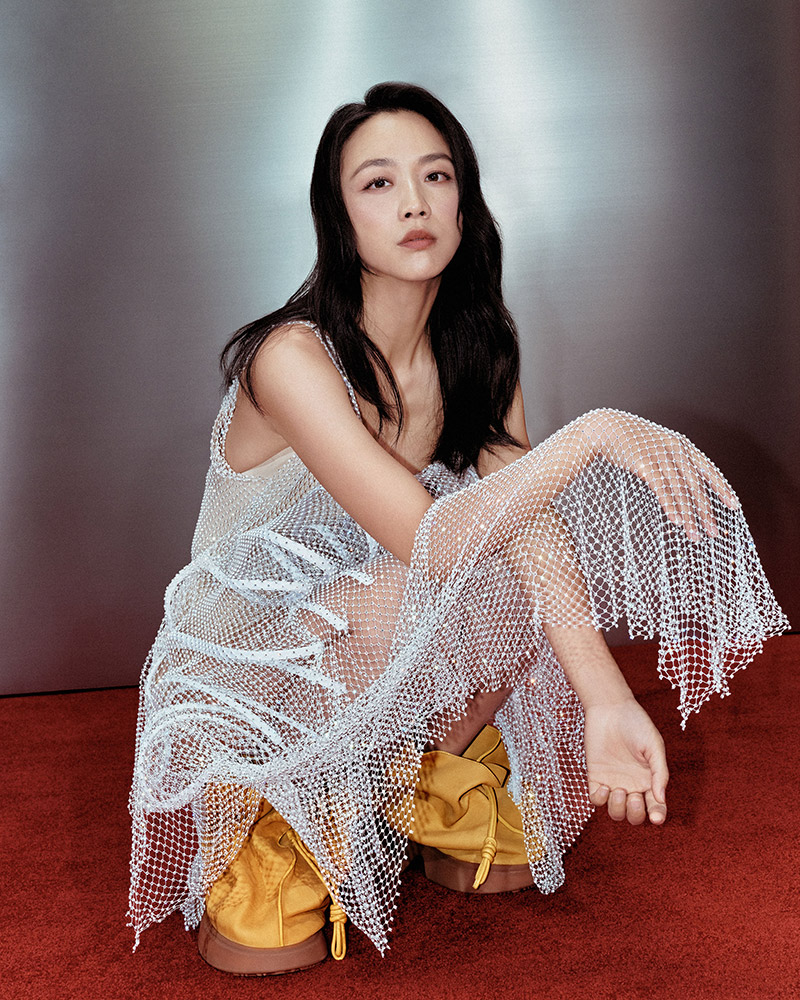 NMIXX say:
'It's such an honor to work with LOEWE, we're excited to have the opportunity to bring an NMIXX twist to luxury fashion. We can't wait to dive into the LOEWE world and discover more about the house's unique point of view on craft and culture.'
NMIXX for LOEWE 2023
You May Also Like: Fashion Models
About Tang Wei
Born to an artistic family, Tang Wei graduated from the Central Academy of Drama. Honing her craft for several years led to early success—she won a number of prestigious awards including Best New Actress at the Golden Horse Awards and the Trophée Chopard of the Cannes International Film Festival. More recently, she has starred in Park Chan-wook's 2022 film Decision to Leave, which was nominated for the Palme d'Or and won Best Director at the 75th Cannes International Film Festival.
From film roles and the red carpet to her day-to-day life, Tang Wei's unique style balances a sense of glamour with creative, directional looks and understated elegance. This prismatic approach to style and identity connects Tang Wei and LOEWE's shared values: a bold sense of modernity, curious approach to culture, and long-time dedication to craft.
About NMIXX
Known for their bold spirit and all-rounder group, NMIXX is JYP's newest girl group. NMIXX's seven members—LILY, HAEWON, SULLYOON, JINNI, BAE, JIWOO and KYUJIN—have joined together to form a new powerhouse on the global K-pop scene, making their mark with innovative songs, stage performances and music videos. The group's name combines 'N' for 'now', 'next' and 'new' (and n the mathematical symbol
for an unknown value) with 'MIXX'—a playful nod to their forward-thinking style, as well as their diverse talents and personalities.
After an attention-grabbing debut in February this year, NMIXX's first single 'AD MARE' received critical acclaim and set the pace for a new era with equal focus on vocals, dancing and visuals. Their second single 'ENTWURF' with its lead title 'DICE', released in September following a seven-month hiatus, showcases the group's signature 'MIXX POP' sound: a fusion of genres that cuts across jazz, trap, pop, and hip-hop to deliver dreamlike melodies and addictive beats. With NMIXX's dynamic comeback, the group represents a fresh energy that aligns with LOEWE's inventive vision for the future.
You May Also Like: Designer Collections