Cole Mohr is captured amongst the animal kingdom by photographer Juergen Teller for the Marc Jacobs spring/summer 2014 campaign.
SEE ALSO: Miley Cyrus for Marc Jacobs Spring/Summer 2014 Campaign
Marc Jacobs' menswear is keeping their American face of the brand, Cole Mohr to star in their latest campaign. Been modeling for the fashion house since 2008, Cole is quite familiar with the fashion forward essence of the jocularity graced collections Marc Jacobs so effortlessly delivers.
Captured standing in front of a massive painting covered with bulls and horses, model Cole Mohr is working a playful navy suit embellished with white details on the blazer while the trousers are enhanced with a burgundy color stripe on the side out the legs.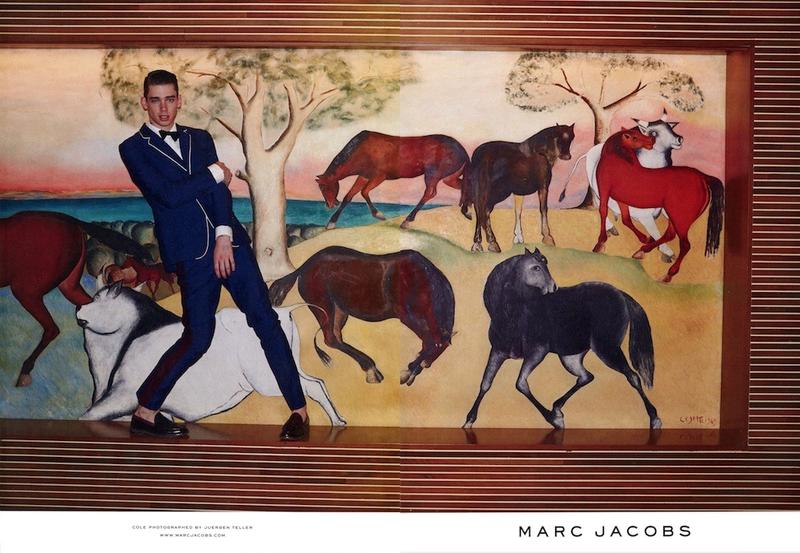 Text by Marija Filipova