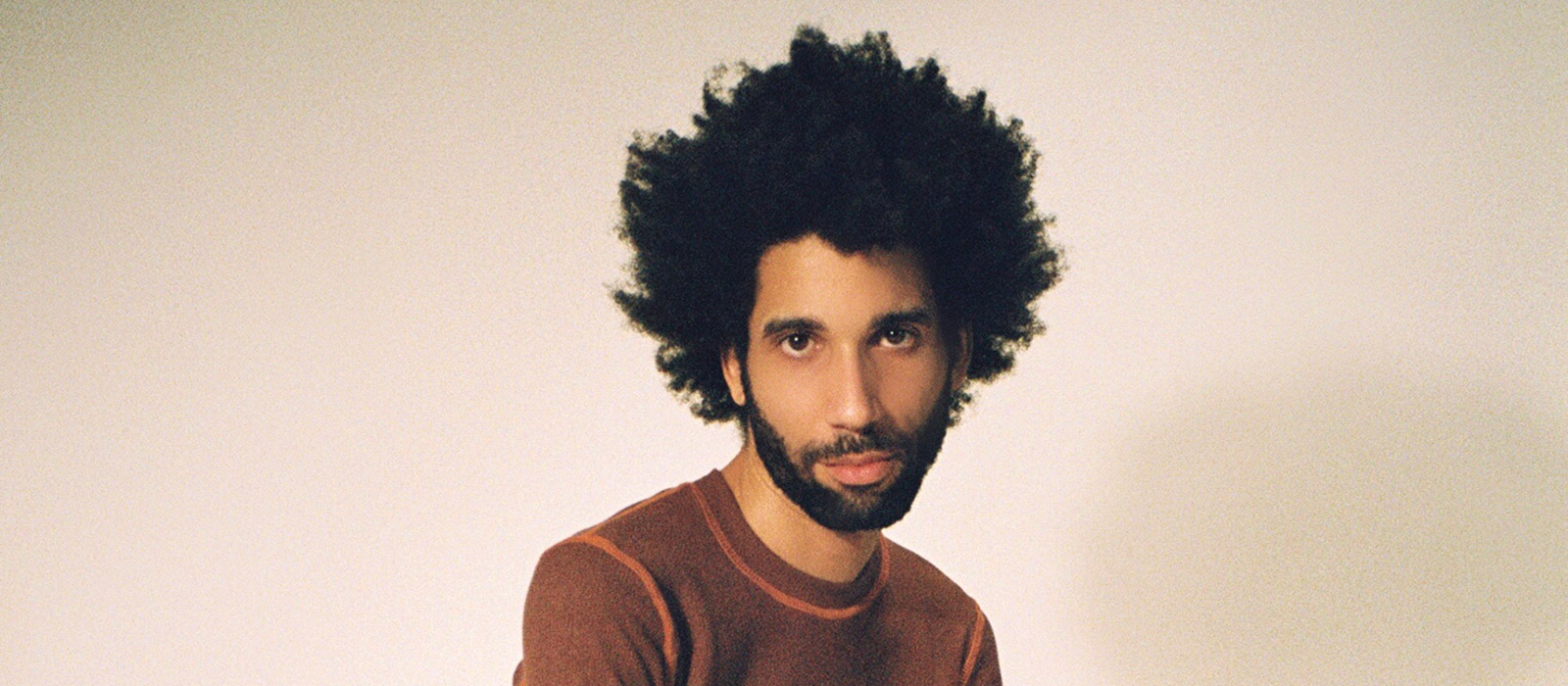 PHLEMUNS
Designer
Los Angeles, US. February 4th, 2021
"My inspirations are pretty consistently rooted in the past and nature. I don't really search for inspiration; instead, I turn everything I see in everyday life into inspiration."
---
Very early on, I was aware that I was set on a path to be a designer—even though at that age I had no idea what a designer was, but there has always been a knowing in me as far back as I can remember. I think it really solidified in the second grade when I took my sketches to school and saw everyone's reactions and received an attention I had never experienced before.
As a kid, clothes and drawing were things I naturally gravitated to, and since then I have just known nothing else. As I got older, design was a way to see things I wanted to see in the world, from the clothes to the bodies that are seen in them. Over time that has developed into my way of interacting with the world, my peers and the general public.
Growing up in Los Angeles, I believe nature, combined with the casual laid-back energy, open spaces, and even your relationship to your car are major influences that have contributed to me as a designer and creative. I didn't realize that until the last few years, especially as people have started asking me in interviews.
It's been really amazing to see all this hard work I've put in on my own for the past seven years finally become fruitful and to see real, legitimate and substantial growth. I still see myself as a kid creating alone in my home, and PHLEMUNS has become so much bigger than that. To see people willingly invest their time and efforts into my world is still a really big deal to me, especially when for years I felt not good enough or I felt underappreciated by the industry.
I am and always have been such an eclectic person, so my personal style has never really been about one thing. Growing up, we played in some preppy styles, some Bone Thugs-n-Harmony styles, some skater-boy styles, some flashy Prince styles. It's too hard to pinpoint it on one thing, because I've always been experimental when it comes to the way I dress.
One thing that has never changed is that I have always loved to experiment with color, aside from my all-black phase when I lived in San Francisco and was transitioning out of my lifestyle of an employee at color blast American Apparel. I don't really think I have a personal style today; my life moves so fast that it's whatever is quickest, easiest and most comfortable to throw on so I can get out the door. These days I'm trying to learn more about what my uniform is as a 32-year-old.
I also love recycling old pieces from growing up and fitting them into my most current style of dress; it's my own evolution of clothing and style. Getting dressed has honestly become my least favorite part of the day. I remember growing up and wondering why so many designers' everyday style felt so disconnected from the collections they produced, then I got to this stage of my career as a designer, and it all started to make sense. You put so much of your energy and creative expression into what you produce that most of the time there isn't much left for yourself, nor is there a care.
Modeling the collection myself is definitely something that happened organically. I've always been very slender, and I have hated it most of my life, but at this stage I consider it a blessing. While being present as a brand, one of the big advantages is having a body as a hanger to showcase and/or fit the clothes. When you're an independent entrepreneur and you live and work in a bubble, having money and resources for models can be one of the biggest feats, yet it's always necessary. I'm happy I don't have to do it as much anymore—but I still am my best walking advertisement, and I have grown to acknowledge the fact that my audience enjoys seeing me in my clothes.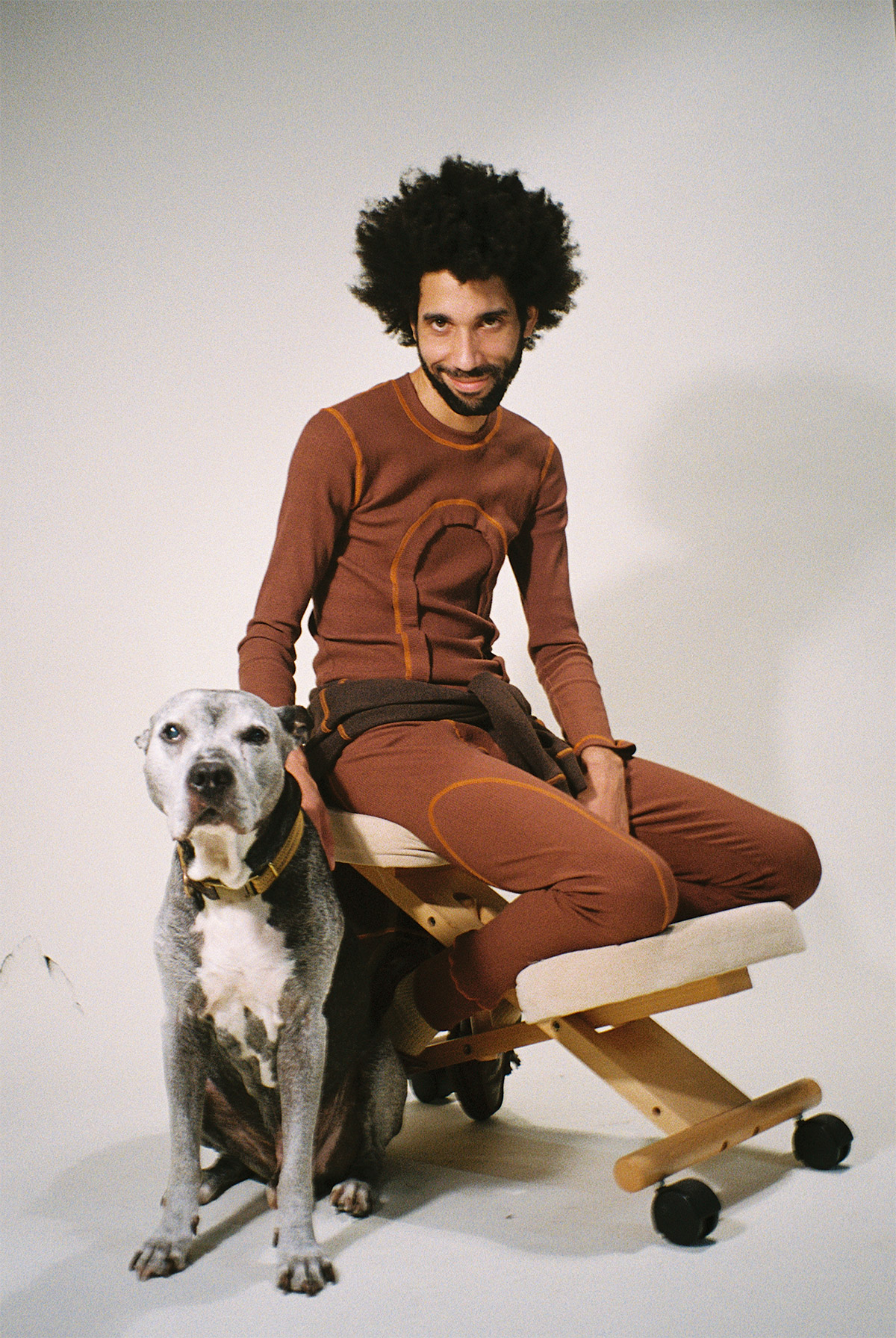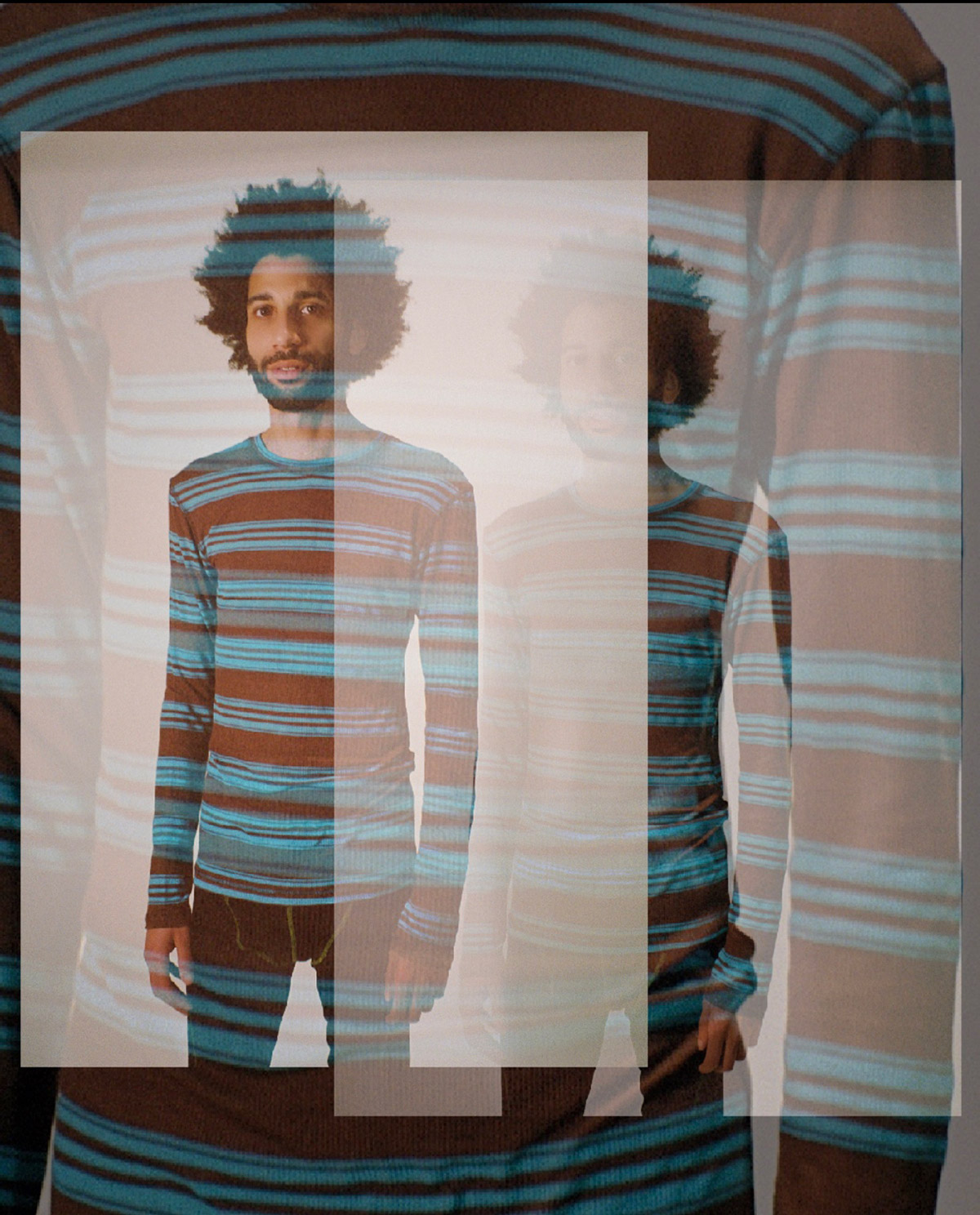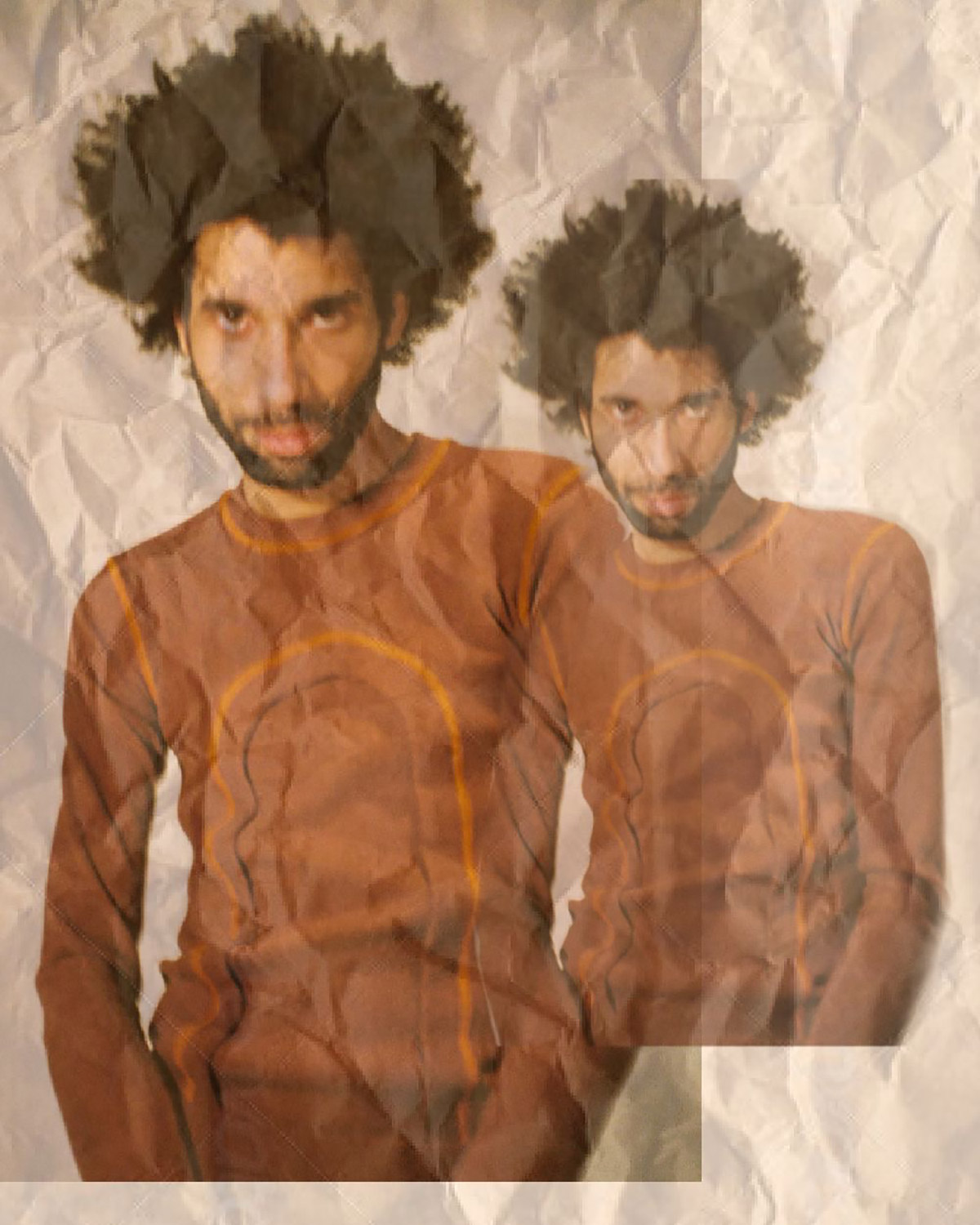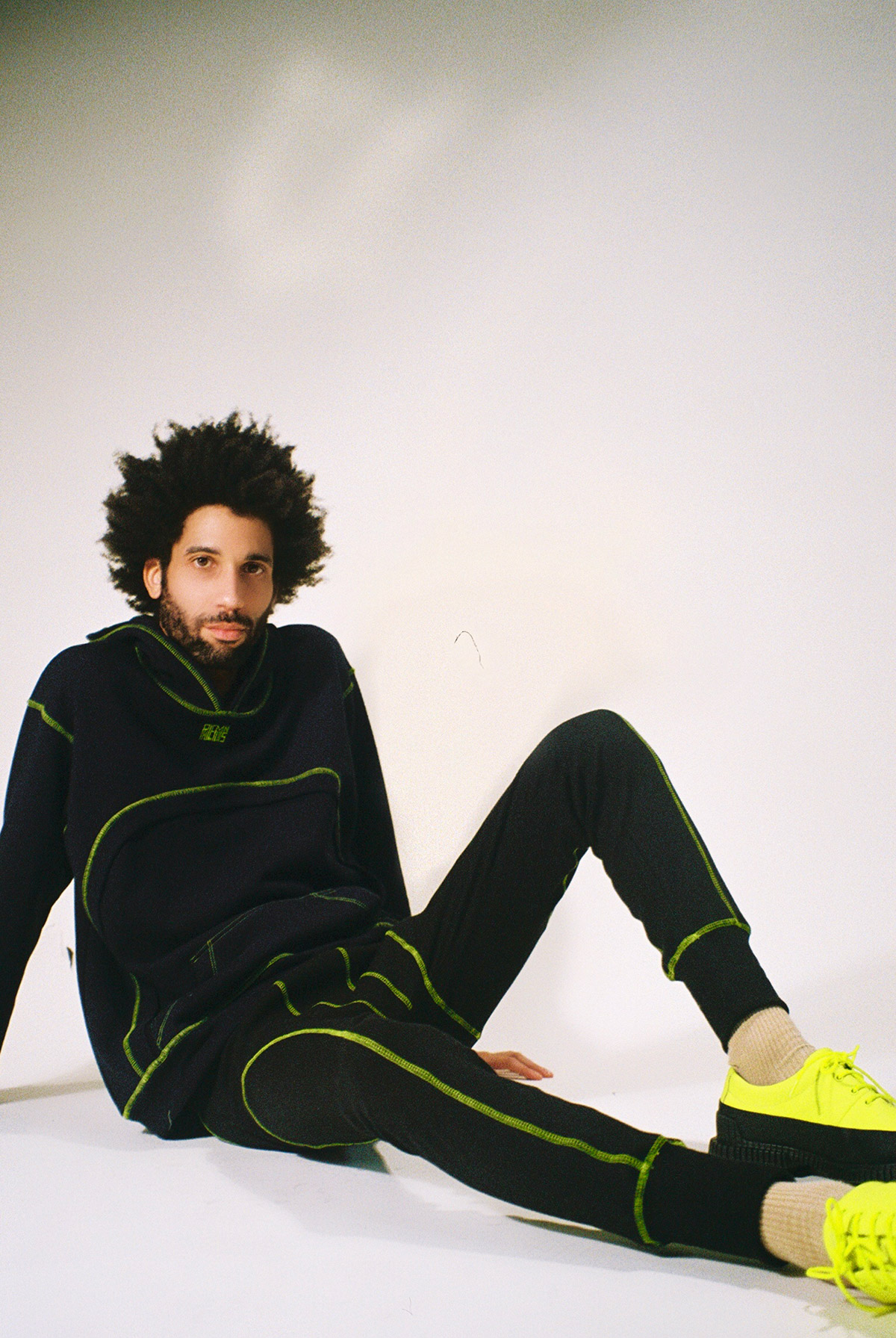 James Flemons of PHLEMUNS
I always credit my design aesthetic to my parents' style, as well as my love for music and musicians such as Aaliyah, Andre 3000, Kelis, Missy Elliott and Prince. They were and are all so true to expressing themselves and embracing the presence of both the masculine and feminine energies they possess. But everything always comes back to vintage and the past; I love using the past as a guide to what has worked, and from there I look at how I can make it true to me. That's my biggest inspiration. I remember early on in my career, one of the complaints I read on Tumblr was that someone felt my clothes were too vintage, but I took that as a compliment. Vintage withstands the test of time!
My inspirations are pretty consistently rooted in the past and nature. I don't really search for inspiration; instead, I turn everything I see in everyday life into inspiration. But if I'm being completely honest, not much of today's world is very inspiring to me. All I need is this chaotic brain of mine, and I'll be inspired for a lifetime.
Overall, I believe I have evolved as a designer in different ways, and I think I have evolved to think bigger. I have evolved both my point of view and my processes; now working with a team, I see how I don't have to limit my creativity based solely upon what I'm capable of doing myself with my one brain and two hands.
But there is the other kind of evolution that comes with moving more from art to commerce, so in some ways the creative in me has felt a bit stunted, but then having a mindset geared toward what will sell has evolved. Then there's the plain old idea of "with experience comes knowledge," so my hand and eye for textiles and silhouettes has broadened. The whole evolution game is such a dance when you live in a capitalist society.
Evolving as a designer has put me in constant tough situations, and most of the time I only have me to figure them out. That included a lot of growth and exploration early on into who I am and want to be. I also think my fans have encouraged me to evolve; a lot of times the clothes I make are bigger than how I might feel comfortable presenting them, but the encouragement and praise I get from those who support me really helps me to be truer to myself. I find it fascinating that clothes can plant a seed like that. I spent a lot of my life as an insecure kid, and I used clothes as a shield to distract from things I didn't want people to focus on, but now I use them as a way to share the person I am with the world, without even having to speak.
These days I'm still working on finding the balance in my life. It's been a big struggle of mine, because I have basically dedicated all of my life to this one thing, and within that I potentially lost other parts of me I once knew. Allowing myself to enter different states of mind is really important to finding some type of balance: smoking weed, eating edibles, taking shrooms, but also big factors like music and family.
Being an independent entrepreneur means turning an expressive outlet of art into a commerce business. I'm still dealing with it, one day at a time. I believe in following your natural progression and your own path. I just read a post recently on Instagram that simply stated, "Comparison destroys personality."
During this disruptive time, I think everyone is being held accountable, and we see a lot more awareness among people talking about the ecological damages of the industry. So hopefully we'll see more progression in the downfall of fast fashion. Everyone should invest more and buy less.
Alake Shilling and Sean-Kierre Lyons are two of my current favorite creatives. I'm really excited to see what progresses and evolves from their work. They both work in a surreal, cartoon type of expression, and I feel constantly obsessed with that.
For me, all I've ever wanted to do is make people happy, feel comfortable in their own skin, and welcome in all spaces.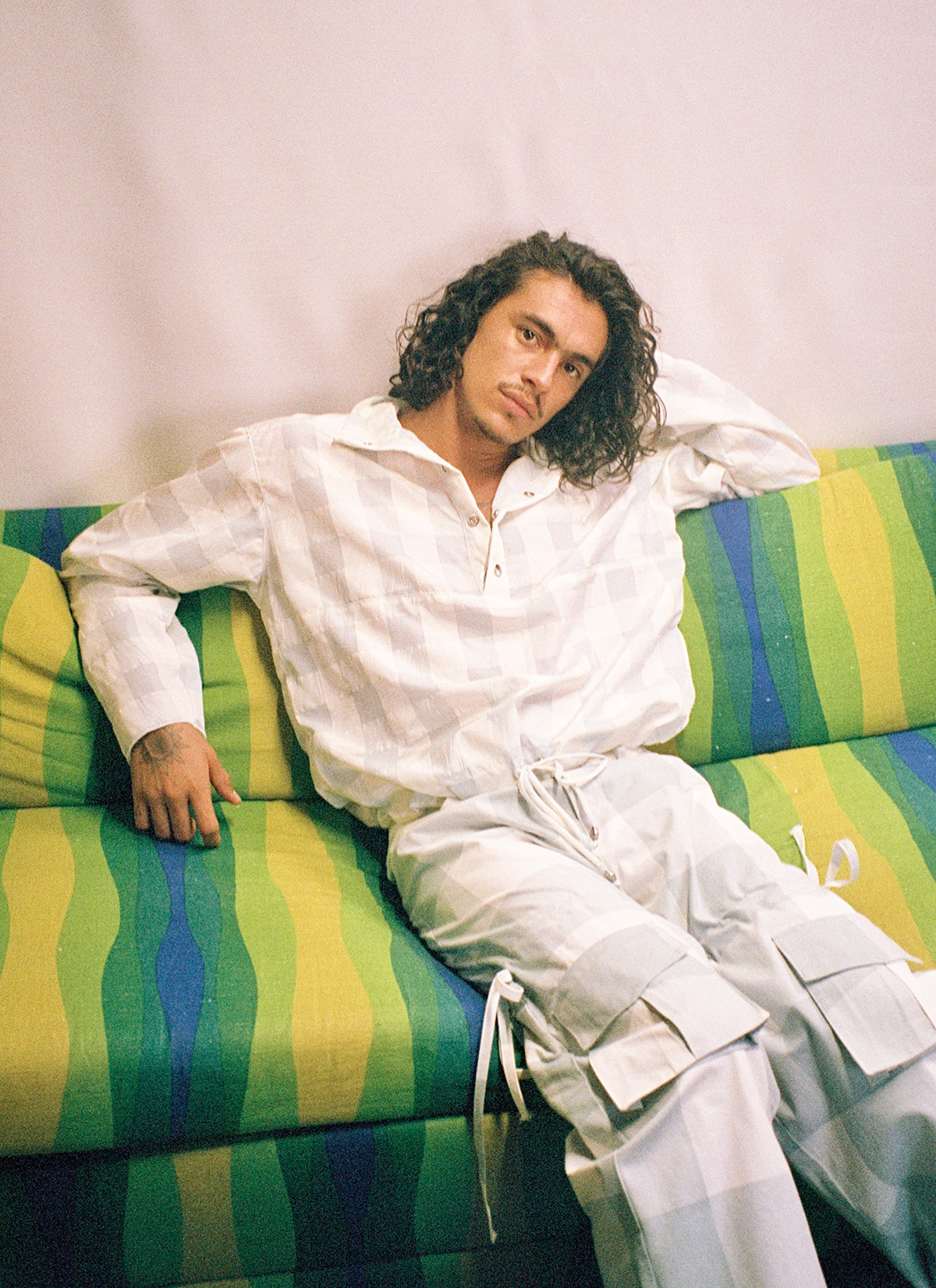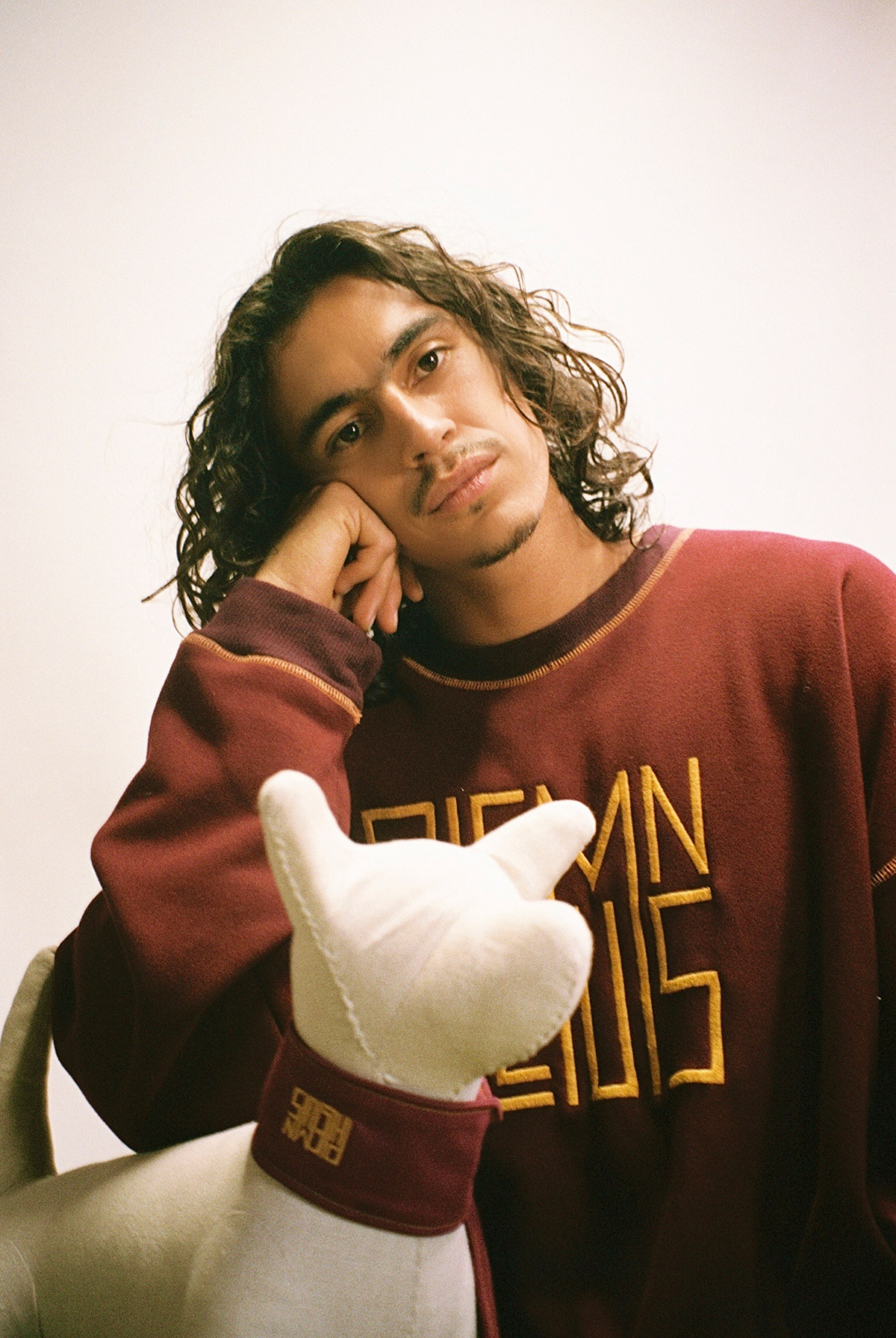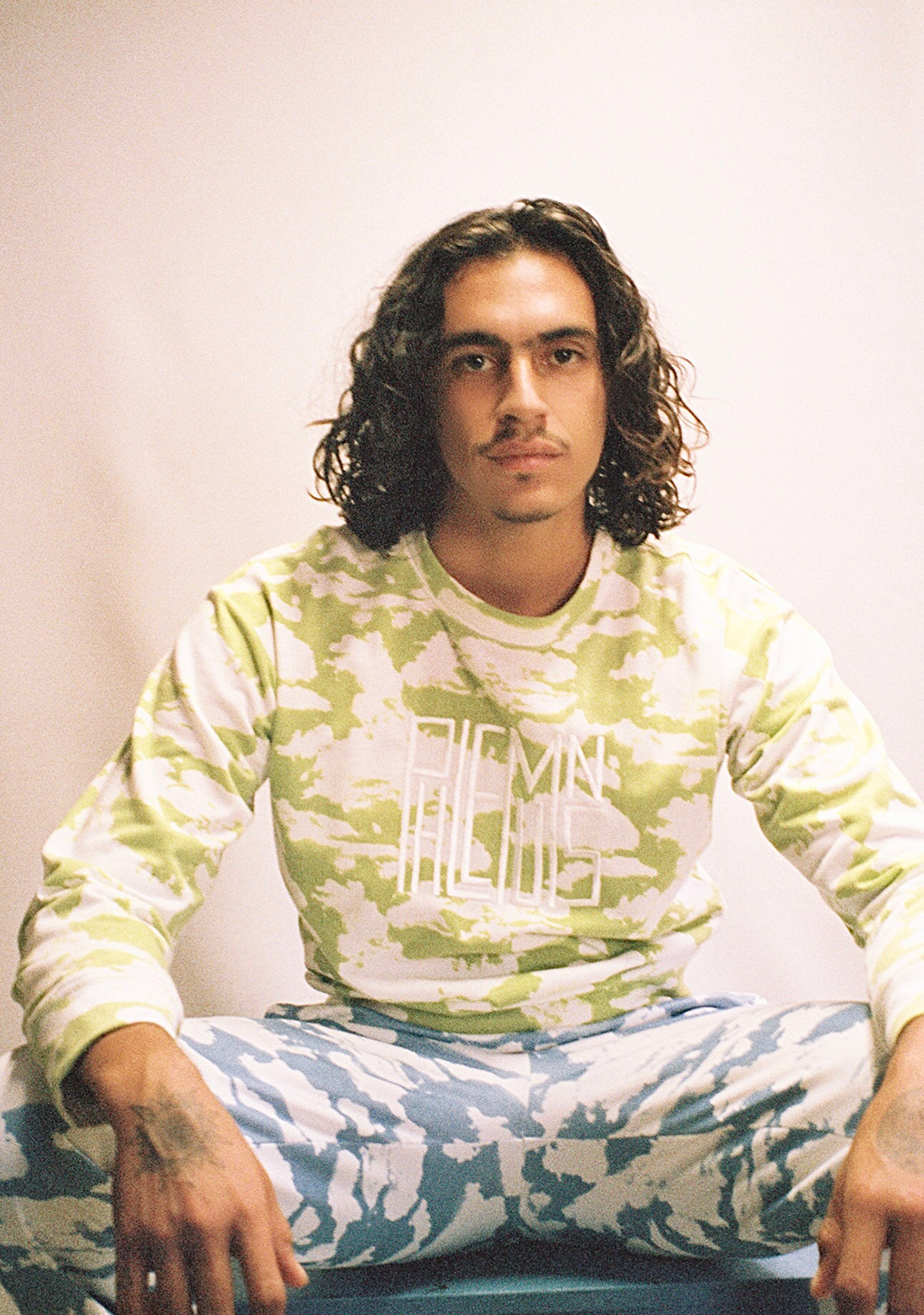 Photo by Jordan Douglas.
---
View this post on Instagram
---