Actress and Activist Ilfenesh Hadera on The Importance of Vibrant Diversity in Culture and Community
April 29, 2021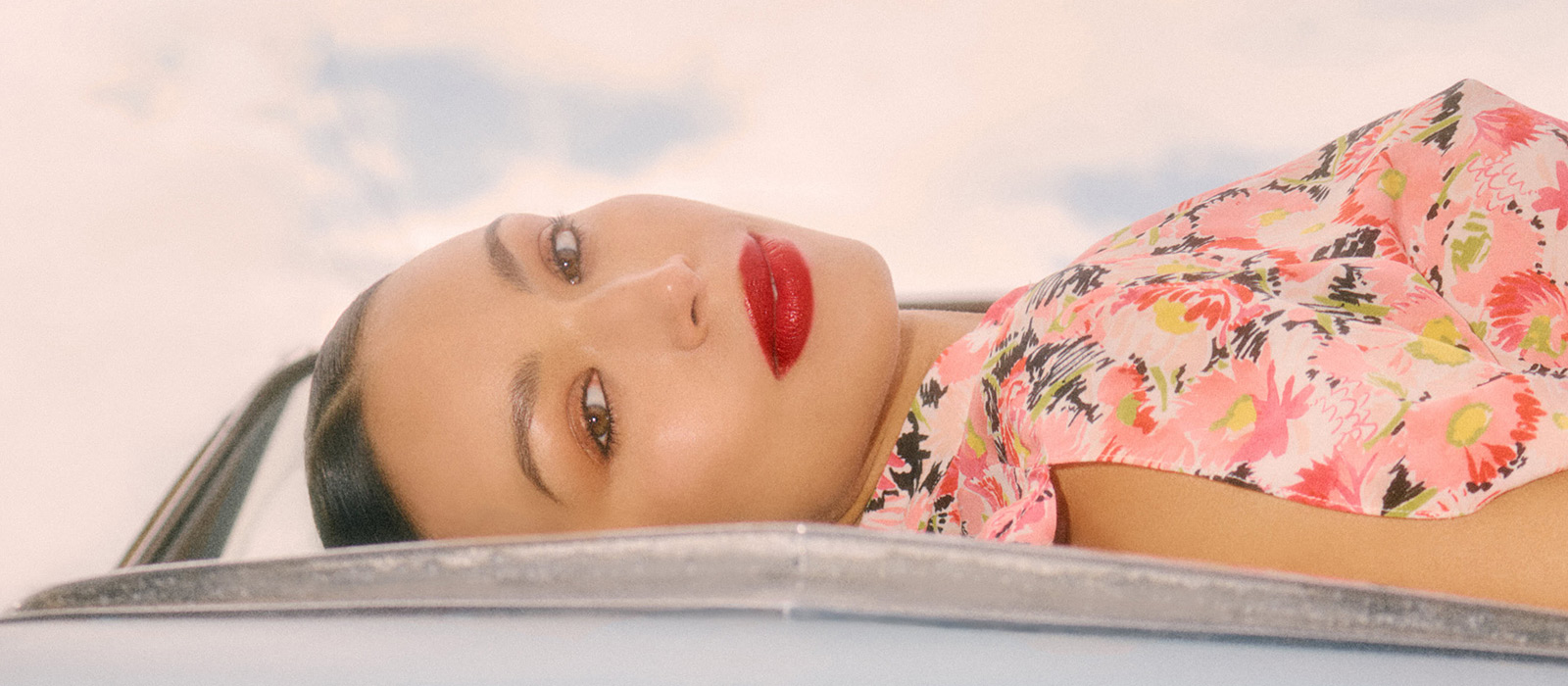 Ilfenesh HaderaActress, Activist, Humanitarian
Living by an ethos of kindness and respect, American actress and refugee activist Ilfenesh Hadera is a strong advocate for NYC's underrepresented communities. She shares her thoughts on overcoming imposter syndrome, the surreality of filming Godfather of Harlem in her own backyard, and the impactful strides that creatives of color are currently making in the entertainment industry.
Interviewed by Alexei Key
New York, US. April 29th, 2021
In collaboration with Stella McCartney
---
There wasn't any one thing that made me want to act. If I had to narrow it down, though, I'd say it was an ongoing exposure to arts and culture growing up in New York City, where I was constantly surrounded by music, dance, theatre and people who valued the performing arts. Also, my parents signed me up for ballet at The Dance Theatre of Harlem and sent me to incredible public schools with wonderful art programs and kind of insisted that I enroll in the theatre program at Harlem School of the Arts. They exposed me to all sorts of things as a kid and allowed me to pick what I wanted to pursue.
There is no shortage of surreal moments in Godfather of Harlem. I can get a call sheet and learn that our location is on my parents' block, the same block I grew up on. Or I might be reading Mayme Johnson's book and realize that the friend she used to hang out with on Riverside Drive was Mrs. Cunningham, who lived in the apt next door and used to look after my brother and me when our parents had to work late. But when it comes to memorable moments on set, among the highlights have been watching Forest Whitaker work—not only his God-given talent, but also the chances he takes and the freedom he gives himself because he's done the work.
It was really strange to film this season with all the COVID-19 restrictions. They're not particularly conducive to creativity and artistic freedom. When you're in a scene, you can find yourself worried about whether or not your scene partner is comfortable with you standing too close or being physical with them. It gives new meaning to the word "consent." That said, everyone wanted to get back to work, but everyone wanted to do it safely. With that in mind, you navigate and adapt. You learn to act around your face shields and masks, and you submit to the rigorous testing schedule, because you realize how lucky you are to be back to work doing what you love.
There's a feeling when you first start working—at least there was with me—that you've fooled everybody and somehow made it onto a set, and if you keep your head down and fly under the radar, no one will realize they've made a mistake hiring you. With each job, your confidence grows, and you start to feel like you belong, and with that confidence comes the ability to start asking questions. Maybe you don't think your character would say something as written on the page, so you ask to have a chat with the writer about it. Or the director has blocked a scene in a way that doesn't feel truthful, so you express that. I think feeling free to collaborate and contribute thoughtfully can only help you evolve and become better at your craft, and a lot of that has to do with time and experience.
I remember finishing work on Spike Lee's 2013 remake of Oldboy, which was my first film, and he told me they had to cut the scene around my blinking. I'm a big blinker, and I just thought, well, there goes my career. How could I be able to stop doing something when I wasn't even aware that I was doing it? But then you learn to be aware. Maybe I'm being silly, but there's a lesson there: You have to overcome obstacles both big and small, and you just have to deal with them one at a time, because quitting isn't an option.
These days I am seeing more opportunity for creatives of color. But that's primarily because creatives of color are finished with waiting to be handed roles that paint us with broad strokes or to be given green lights by industry gatekeepers who have long thought "Black" projects wouldn't perform. The industry is evolving because creatives of color are forcing it to evolve.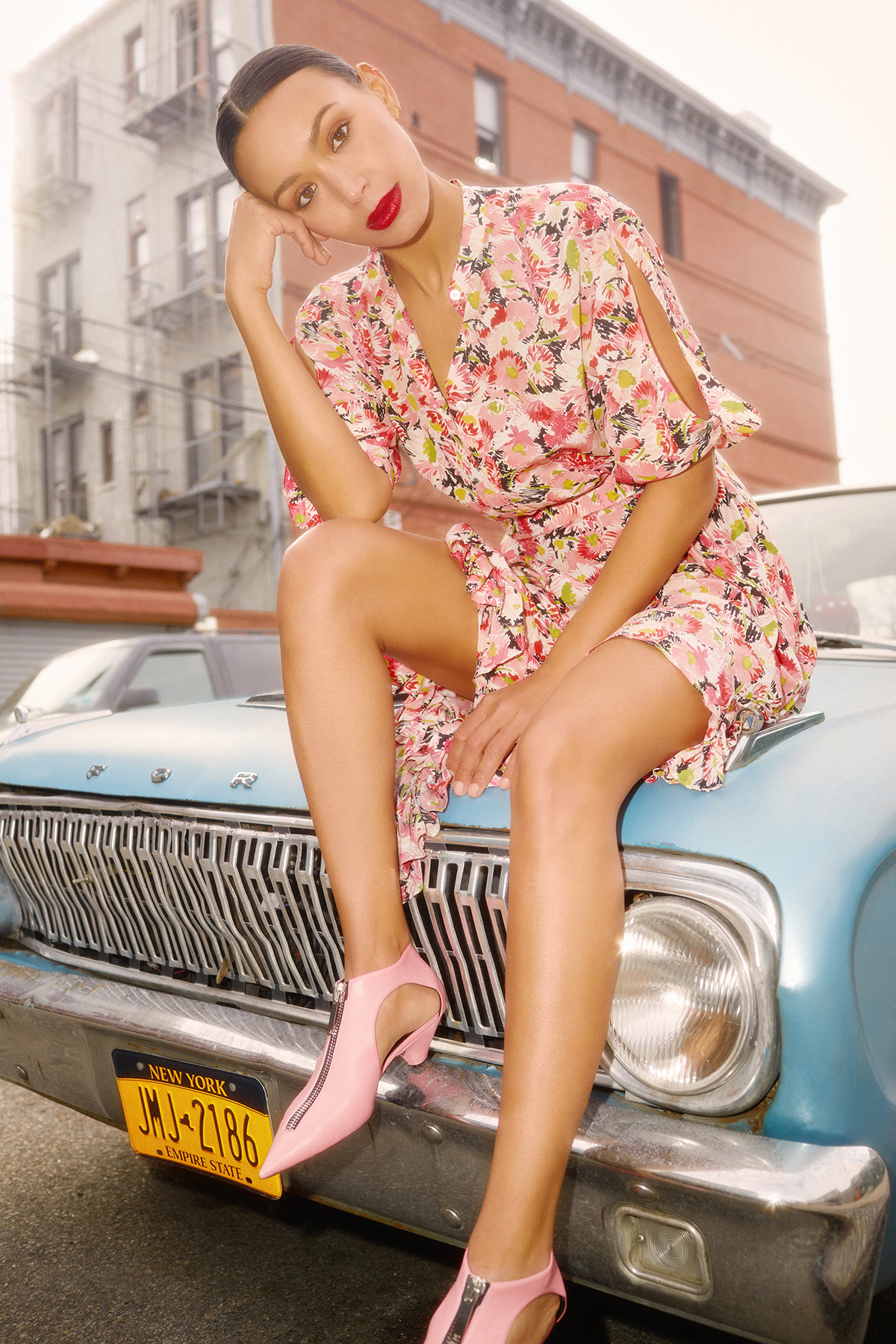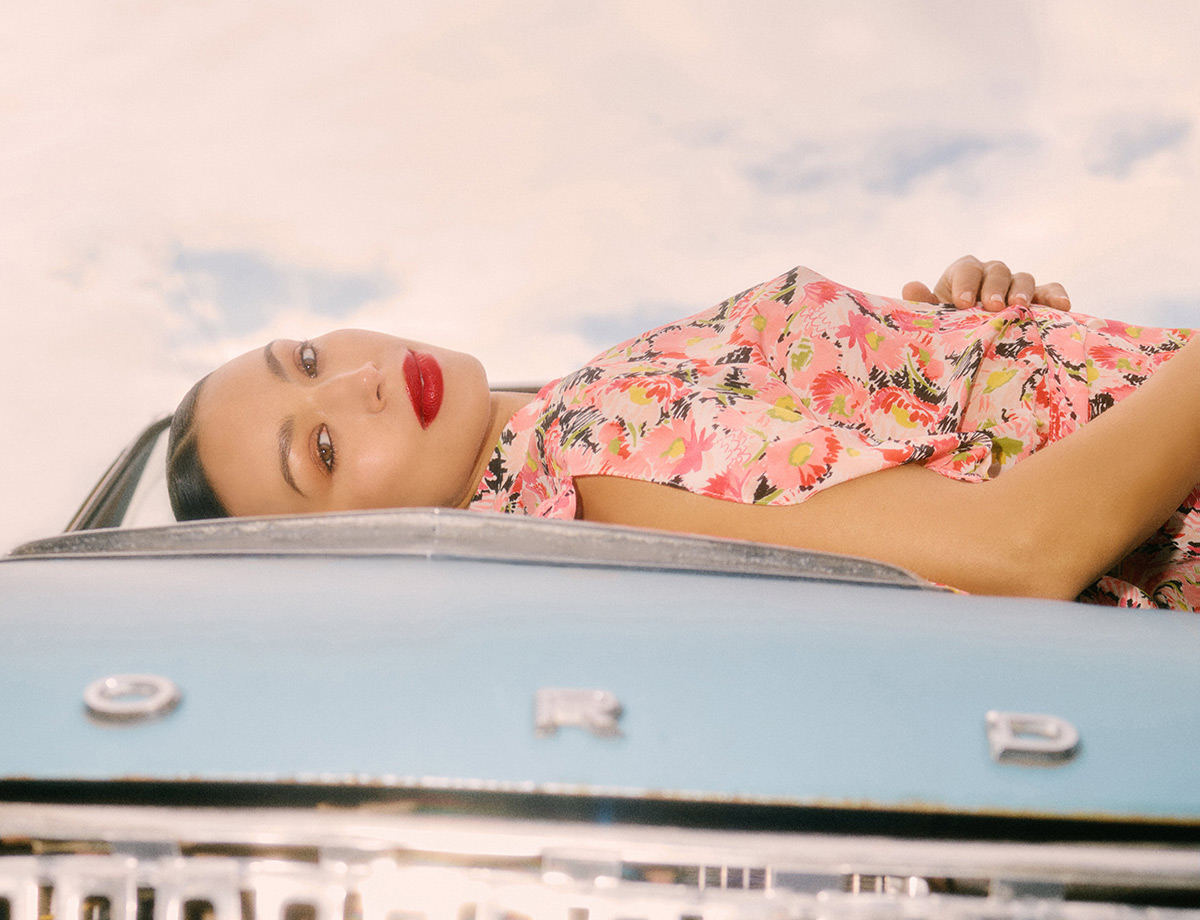 The most important thing I've learned in my career is to treat everyone with kindness and respect. We're all there to do a job. The same is true of a successful collaboration: You have to know and trust that everyone is there for a reason. That's why my favorite people to collaborate with are those who I can learn from, and people who clearly love what they do.
Favorite films: Tell No One, The Client, Training Day, Her, Gladiator, 25th Hour, The Fugitive, Cape Fear, Oldboy and Frida.
Favorite music: Annie Lenox to Nas, and everything in between.
Favorite pieces of art: Henri Rousseau's The Sleeping Gypsy, Hope II and The Kiss by Gustav Klimt, and Viva la Vida, Watermelons by Frida Kahlo.
Favorite books: Ayn Rand's The Fountainhead, Danzy Senna's Caucasia, A Brief History of Seven Killings by Marlon James, Joan Didion's The Year of Magical Thinking, Manhattan Beach by Jennifer Egan, and The Fire Next Time by James Baldwin.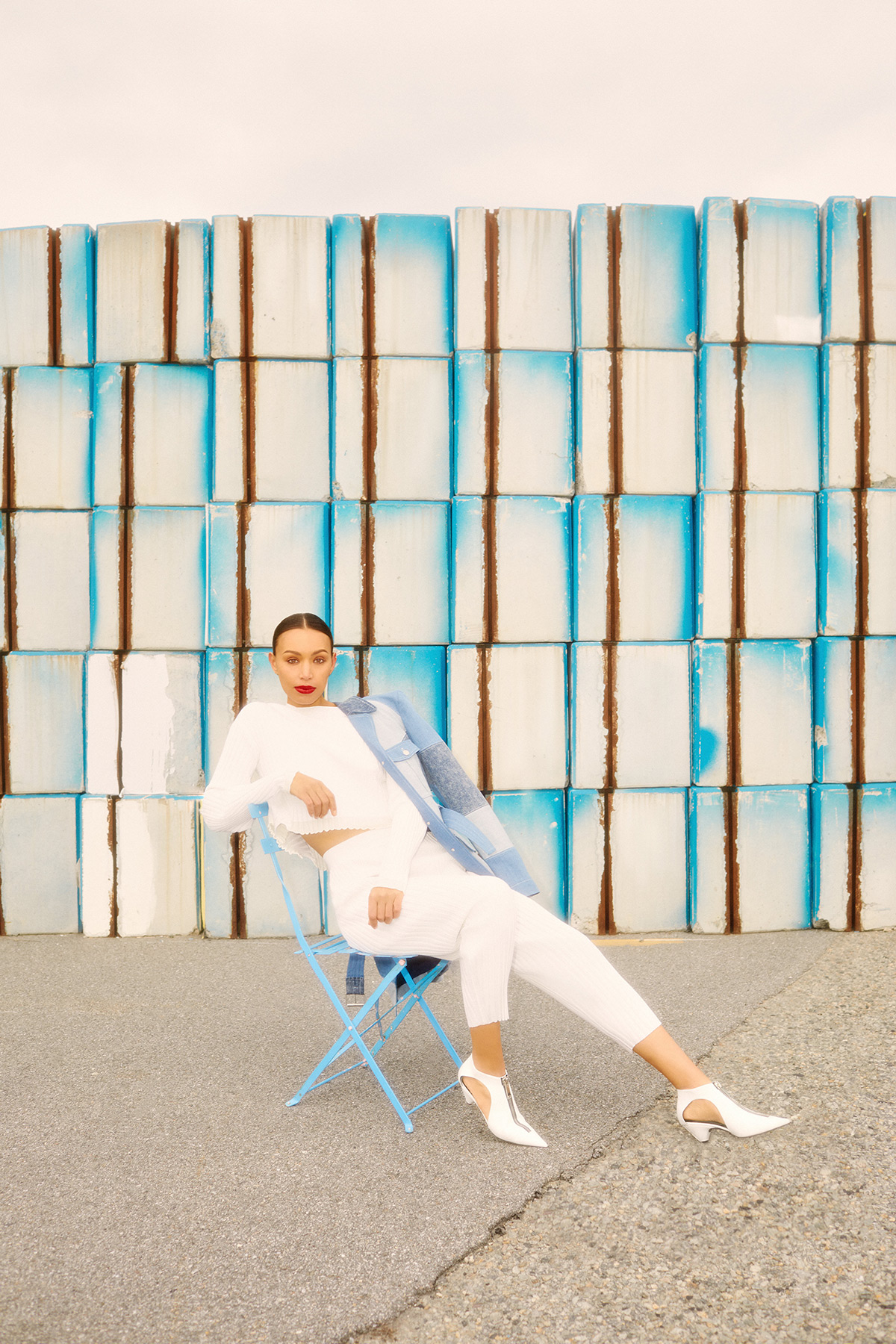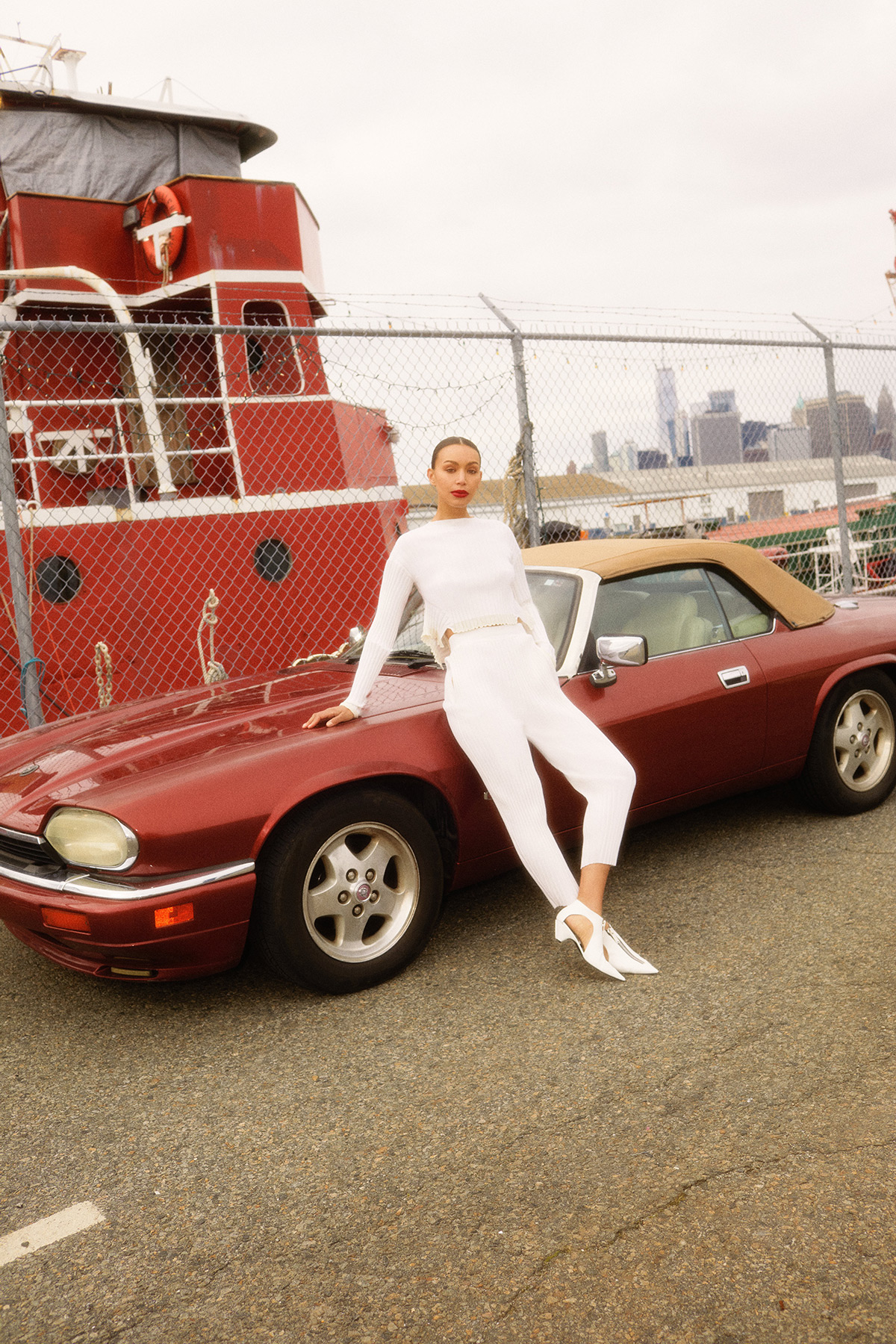 ---
View this post on Instagram
---
---
You May Also Like: Valentina Sampaio On Defying Standards and Embracing Gender Fluidity
---