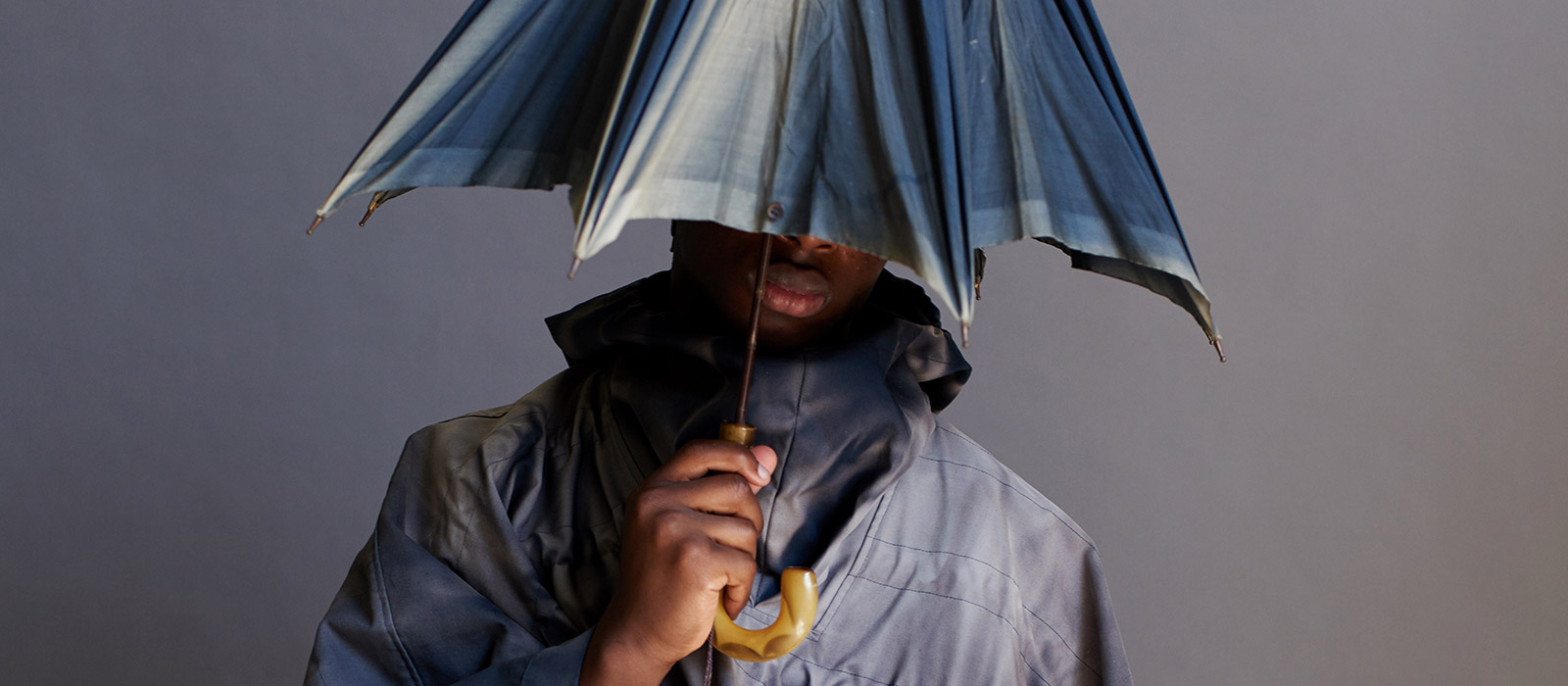 Jiyong Kim
Fashion Designer
London, UK. April 13th, 2021
Interviewed by Alexei Key
Born in South Korea and educated in London and Japan, the up-and-coming designer Jiyong Kim believes in co-existence of craft, art and sustainability.
---
You May Also Like: Tech Meets Sustainability In The Visionary Mind Of Sinead Bovell
---
Design came very natural to me. I always was super interested in collecting clothing and items, including vintage. And in the culture in which I grew up, students were typically dressed in school uniforms, so a garment that helps someone to be distinguished from others always mattered and drew my attention. It started from the desire to have unique pieces, rather than uniformed clothing.

My work distinguishes itself from others on the basis of designing sustainable fashion through the process of creation. For the pattern cutting, I avoid unnecessary details so as not to waste the fabrics, and to create natural draping only within the patterns. So it is true that it takes more time, but it definitely gives each garment a difference. Also, the prints are sun-faded, which are all done by nature resources, such as sun, moon and rain.

Vintage and antiques will remain crucial inspirations for me. For example, my graduate collection started from an old beanie that I have owned for many years, but one day I was struck by its faded colors, so I immediately began to research sun-fading, which I could also find in numerous vintage or secondhand items, including discarded materials. It was tremendous fun to commit to designing a collection with sun-fading, because it started with vintage, which I enjoy and admire.

My B.A. graduate collection at Central Saint Martins in London, "Daylight Matters," has been my most meaningful project. It started from an idea of vintage and antiques, and I put a lot of time and effort into this collection, also because it would have been shown on the runway at Central Saint Martins, but this unexpectedly didn't happen because of the pandemic. However, because I worked and pushed myself so hard, several opportunities presented themselves in the end: scholarships, press enquiries, and stockists, which I did not expect at all. So, this collection made me start my own brand, because major retailers and companies were asking me for orders and collaborations. That's why "Daylight Matters" is so meaningful to me.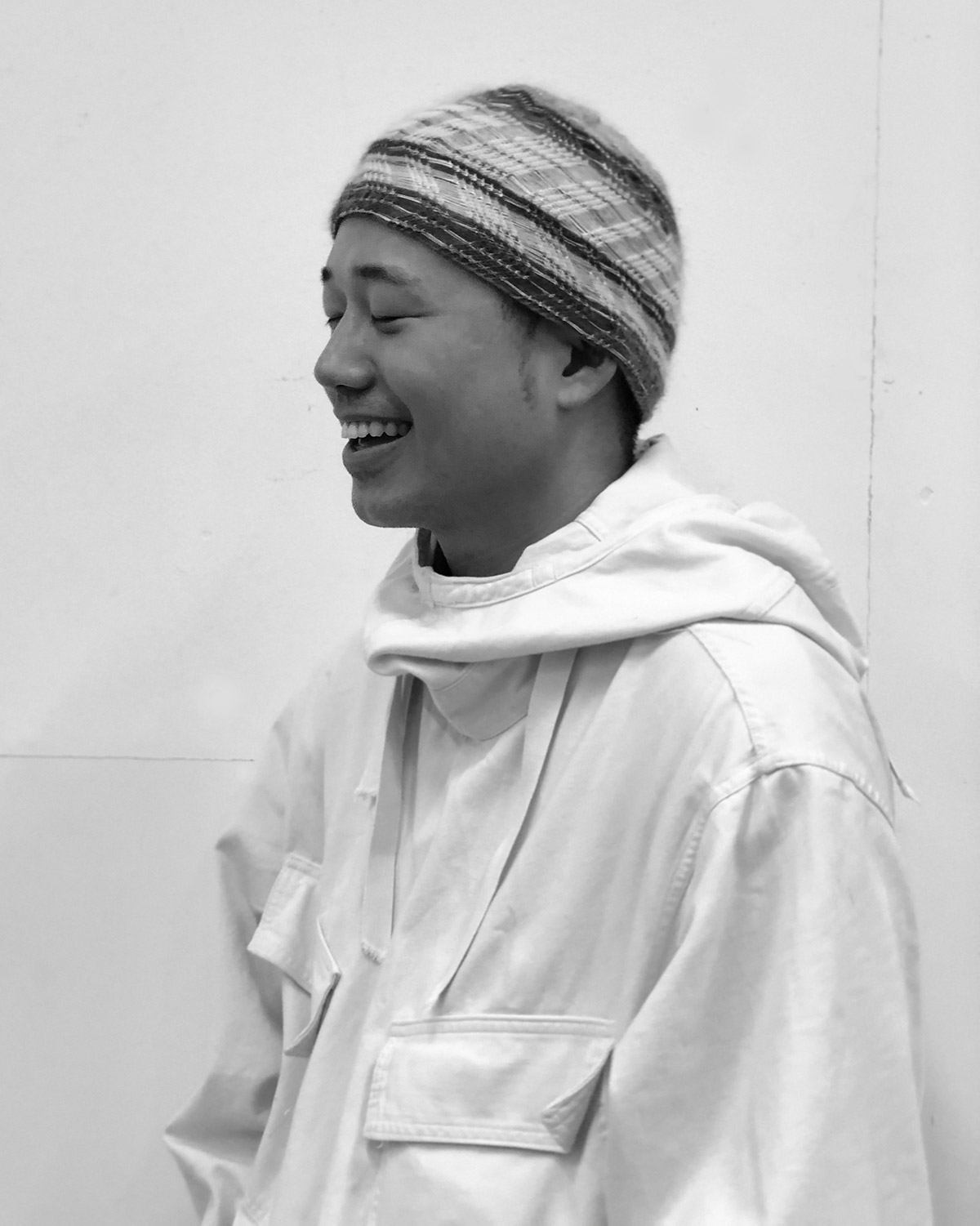 I worked on "Daylight Matters" for roughly a year and a half, and I encountered plenty of difficulties and problems throughout the process. I started to design the collection when I was working as an assistant in Paris, so I had to push myself, working on my own designs late at night. I also lost boxes that were supposed to arrive with me in London, and all of them included the collected fabrics, umbrellas and experiments that I had worked on for a while. But even though I experienced some depressing moments, I tried to remain positive and move forward quickly, looking for alternatives or recreating them. Also, during the final year of my studies, Covid-19 caused everything to stop, delay or be canceled, which was upsetting and discouraging. I've always been tough on myself, creating everything by hand and designing more pieces than needed. The overall experience taught me to be more consistent and more passionate, and definitely ready to step forward as a professional designer.
The majority of my inspirations come from daily and personal observations. Recently I have found myself interested in what I call "rolling items." For example, I found a discarded rope on a random street, but it was stunning with a mixture of colors that had all faded. That led to looking for different materials and experimenting with rolling and displaying them under the sun.
I enjoy starting from these daily observations and developing them to be understandable to others via the visualization of these ideas. Once I am obsessed with one specific idea, I explore all references I can find, and from there move to making silhouettes. From there, discovering different shapes and patterns is part of this continuing research. Once the production is done, I look for locations that are wide open so the garments can have the effects from nature all around them during the sun-fading process.
My goal is to create a menswear collection that challenges issues about sustainability. Also, via my work I want to educate people about the wide range of sustainable ideas that can exist in garments, to challenge the stereotype that fashion in sustainability is a narrow territory that's only about designs featuring patchwork or deconstruction. If we give in-depth consideration to the reduction of negative impacts on nature and our ability to be eco-friendly, I believe we will create more opportunities for people to be both more aware and to participate in fashion sustainability.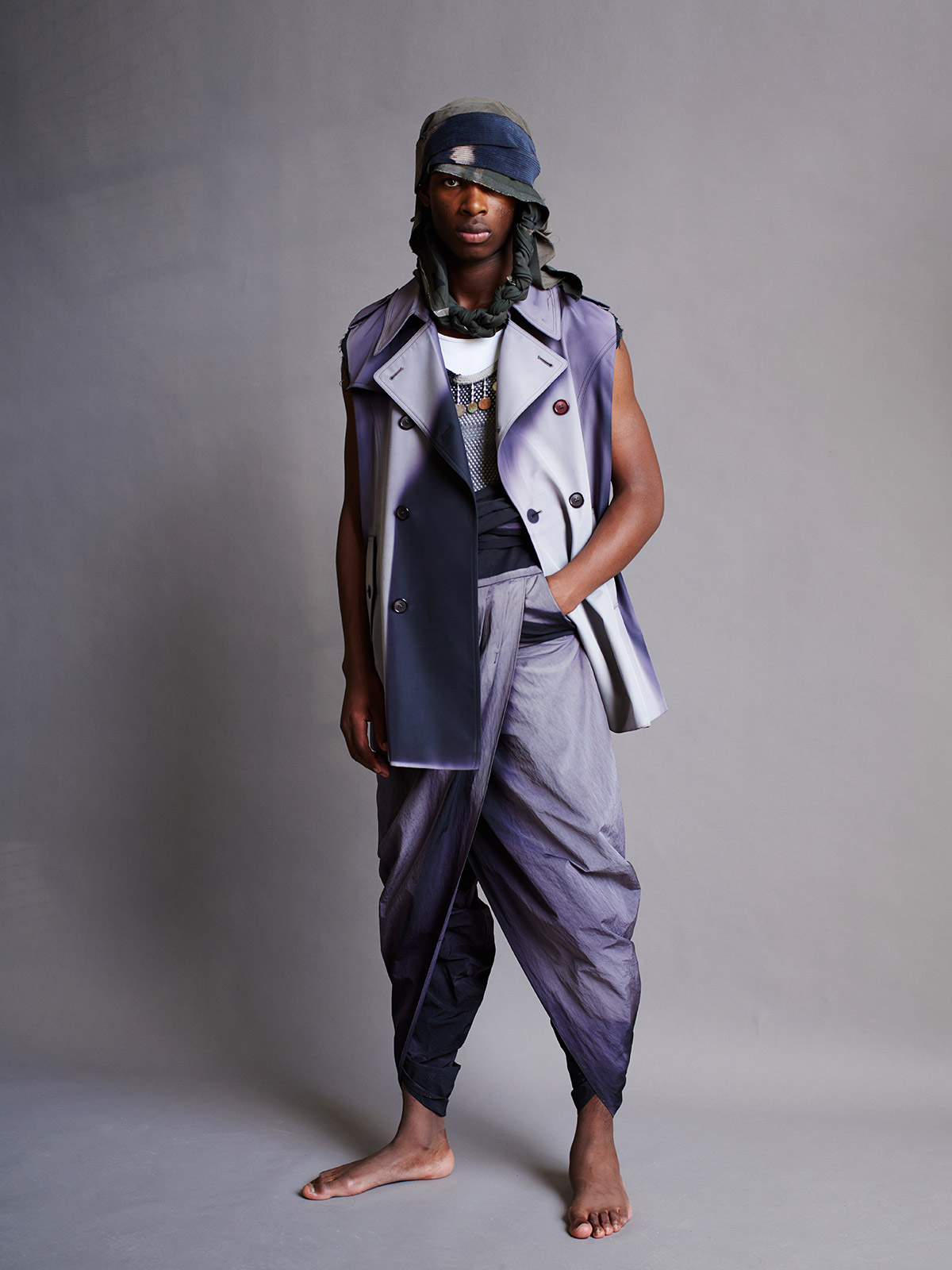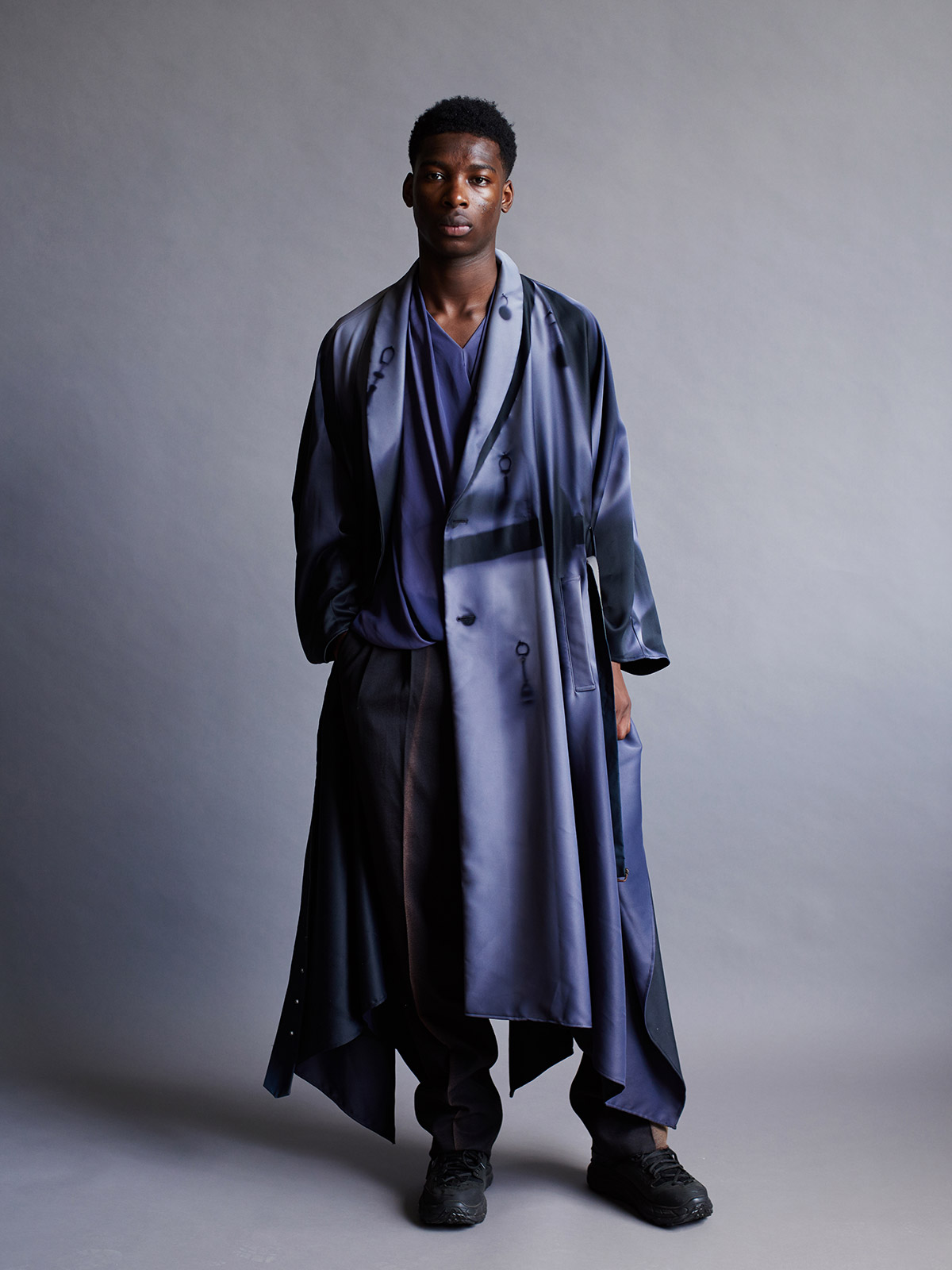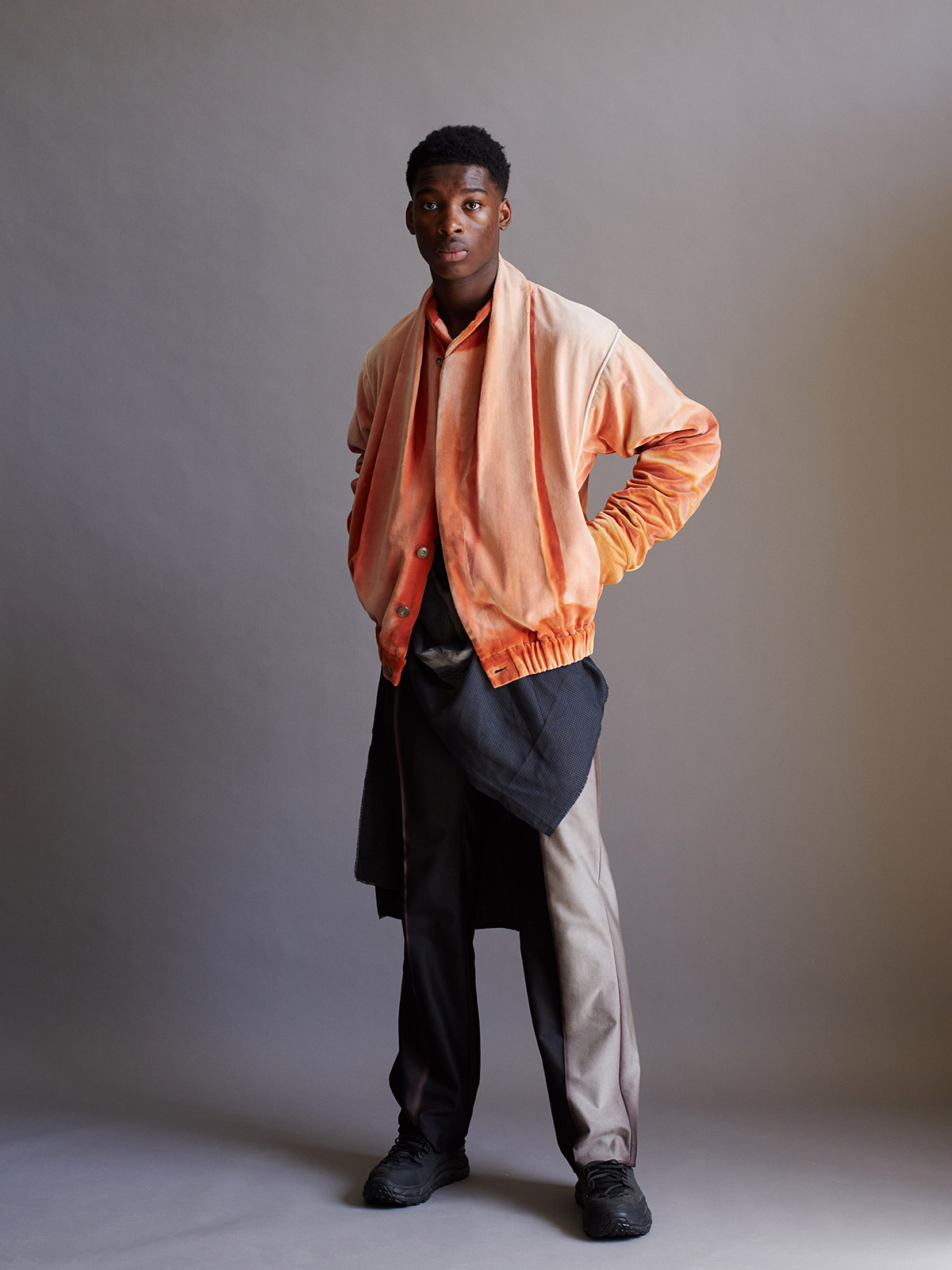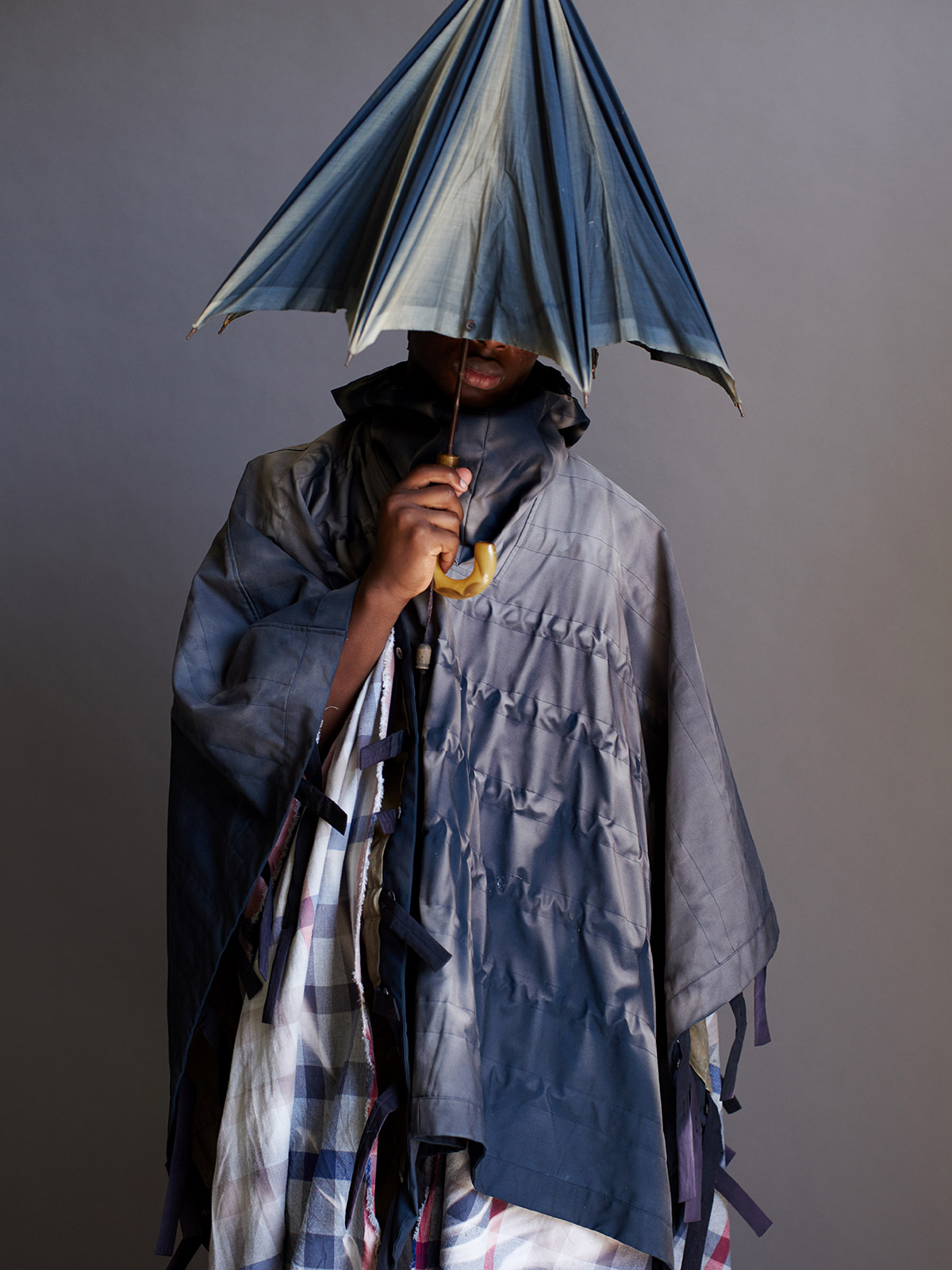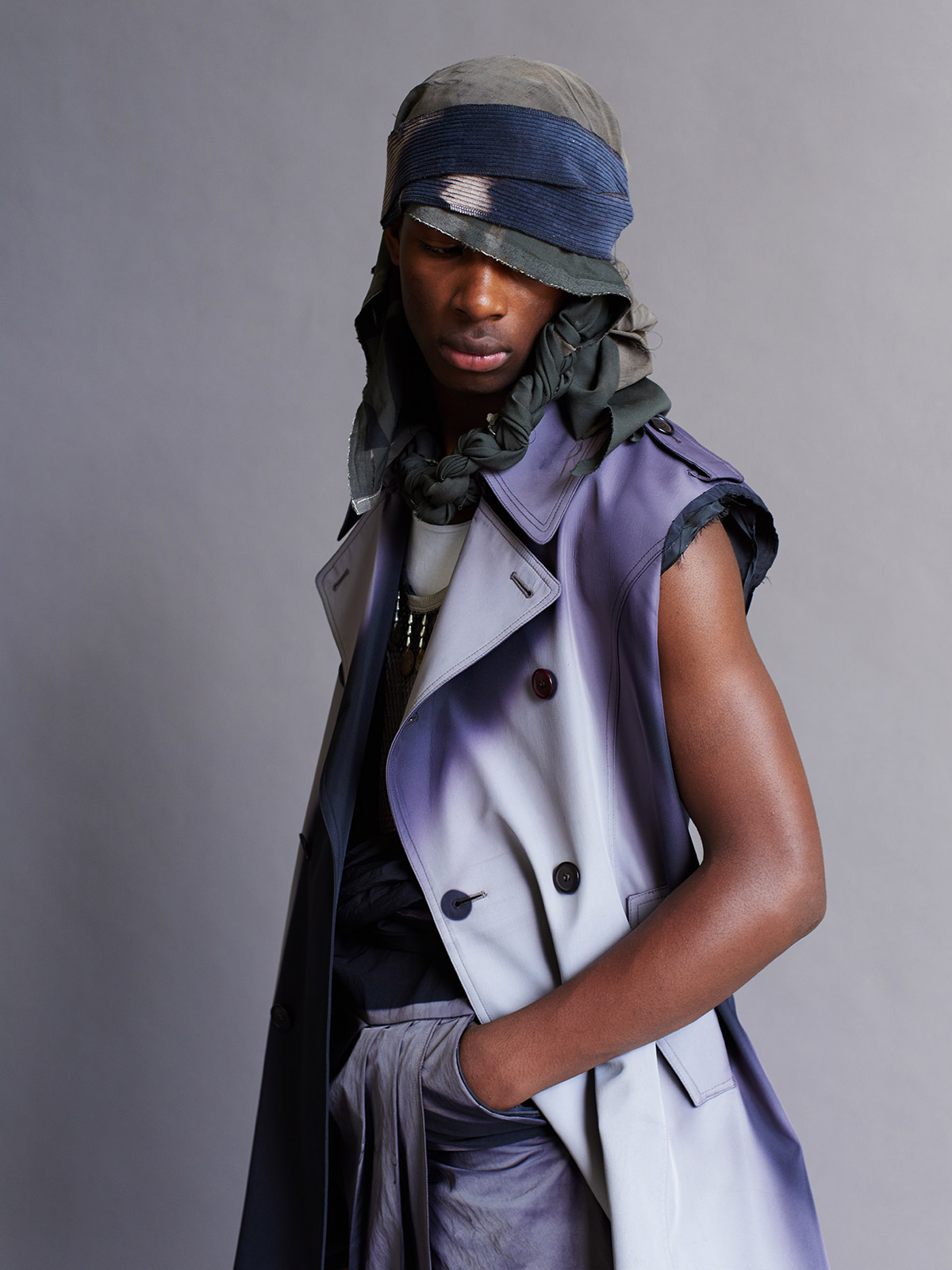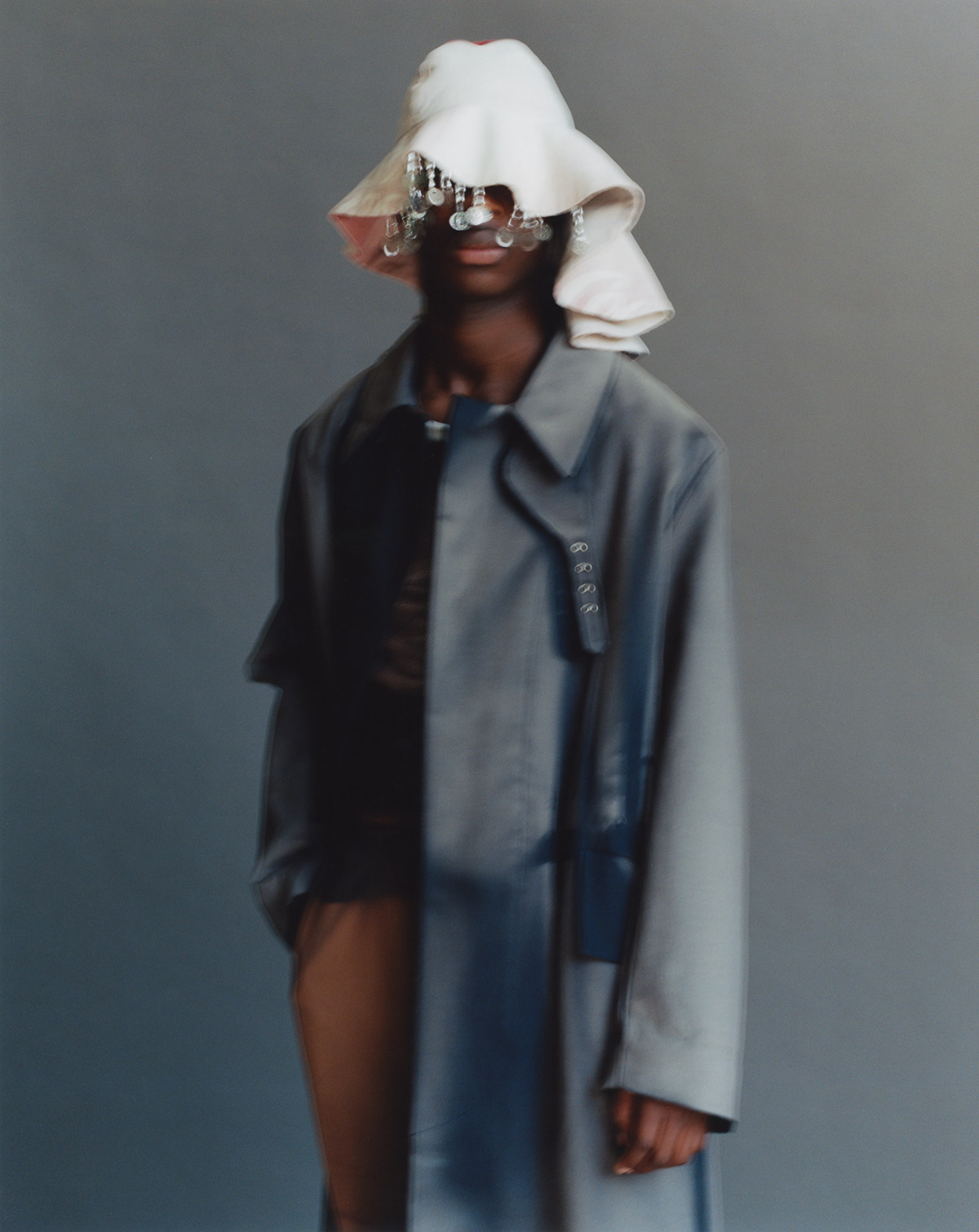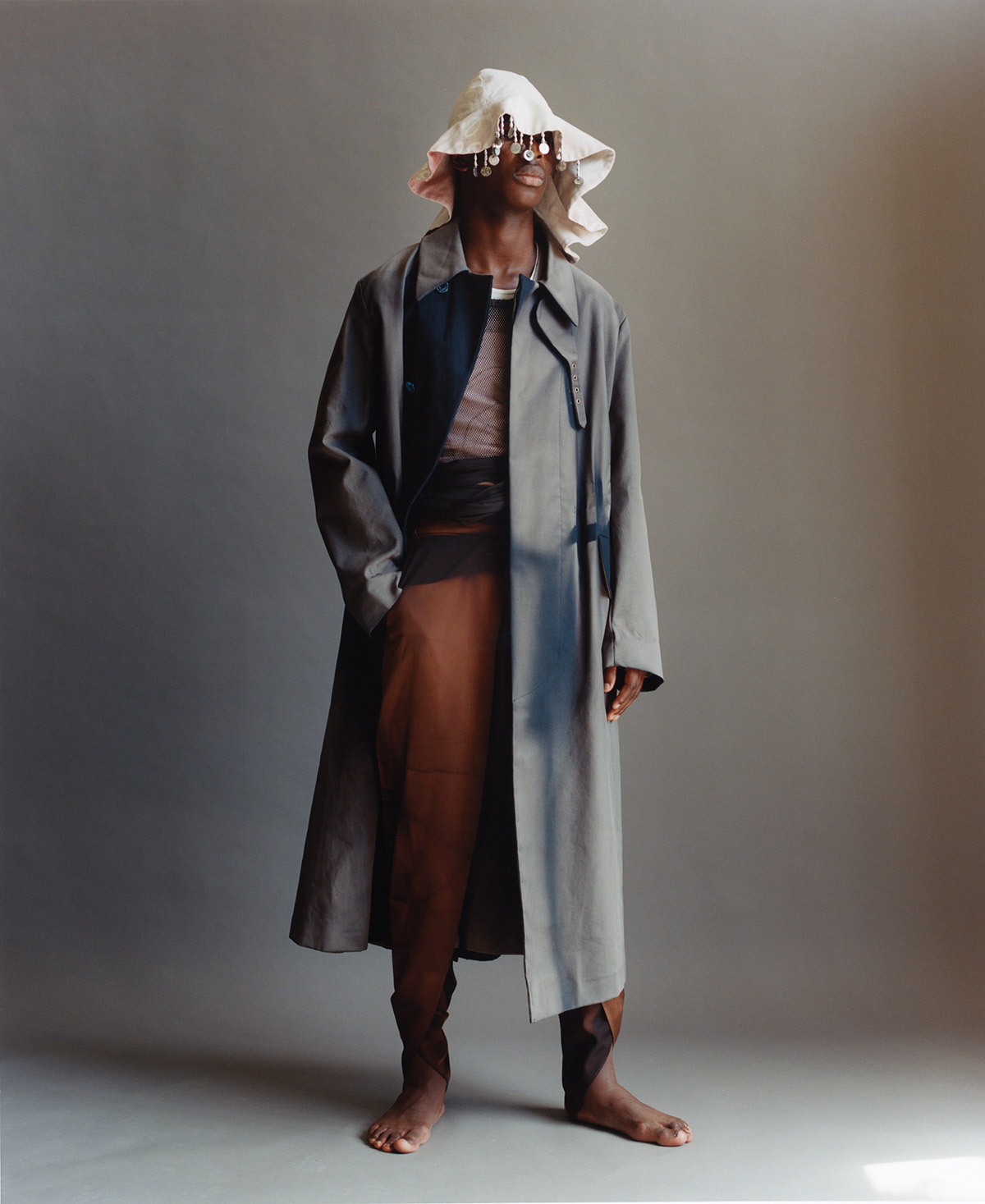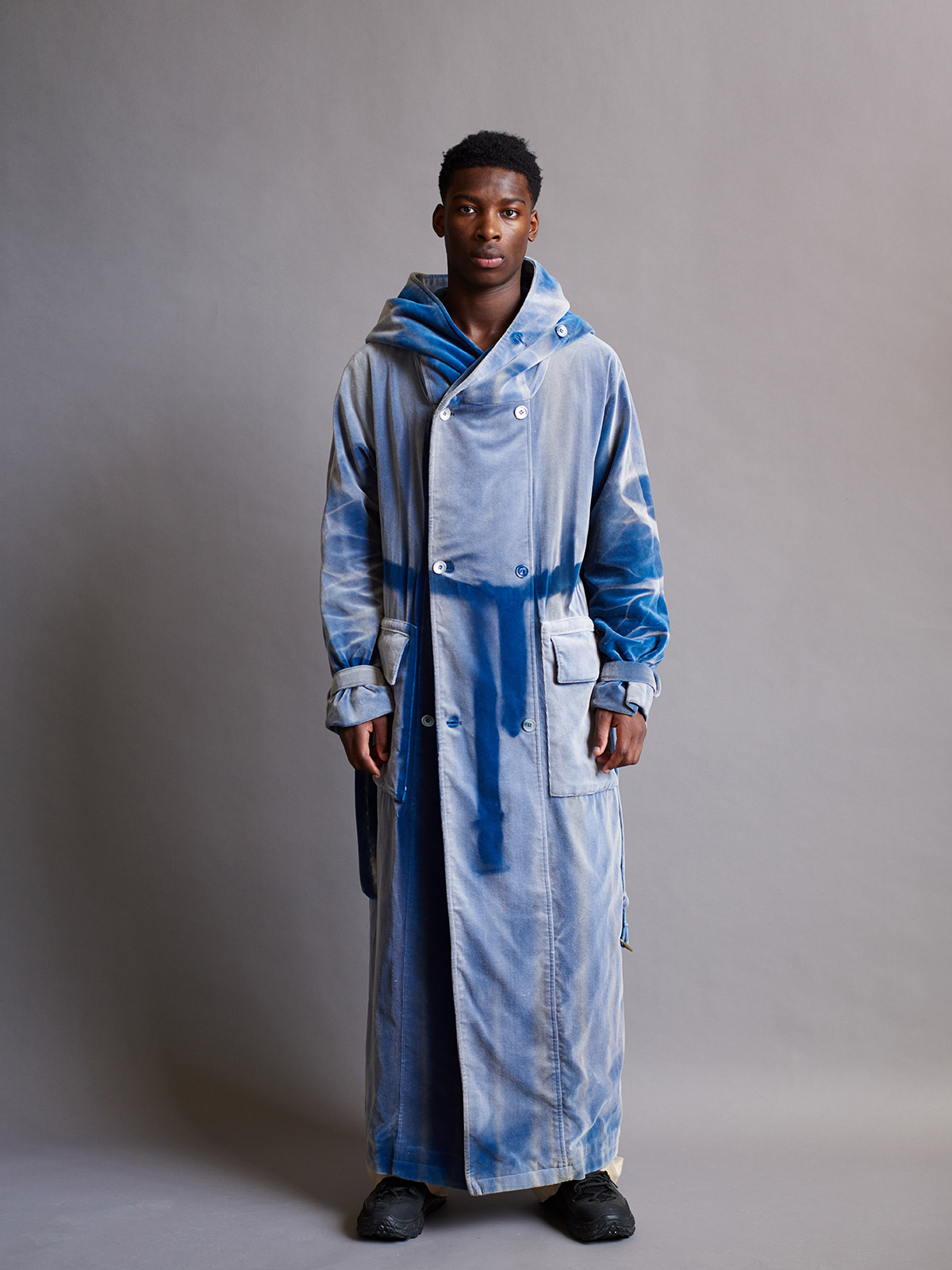 Favorite films: Oldboy, Blade Runner, Alien, Gattaca and Factotum.
Favorite music: "Mind Your Own Business" by Delta 5, "The Ballad of Dorothy Parker" by Prince; "Cherry" by J.J. Cale; and "Extremely Bad Man" by Shintaro Sakamoto.
Favorite pieces of art: "Scarecrows" by photographer Peter Mitchell.
Favorite books and magazines: Anything by Charles Bukowski; I also collect every issue of A Magazine Curated By, as well as the French magazine Egoïste.
---
View this post on Instagram
---