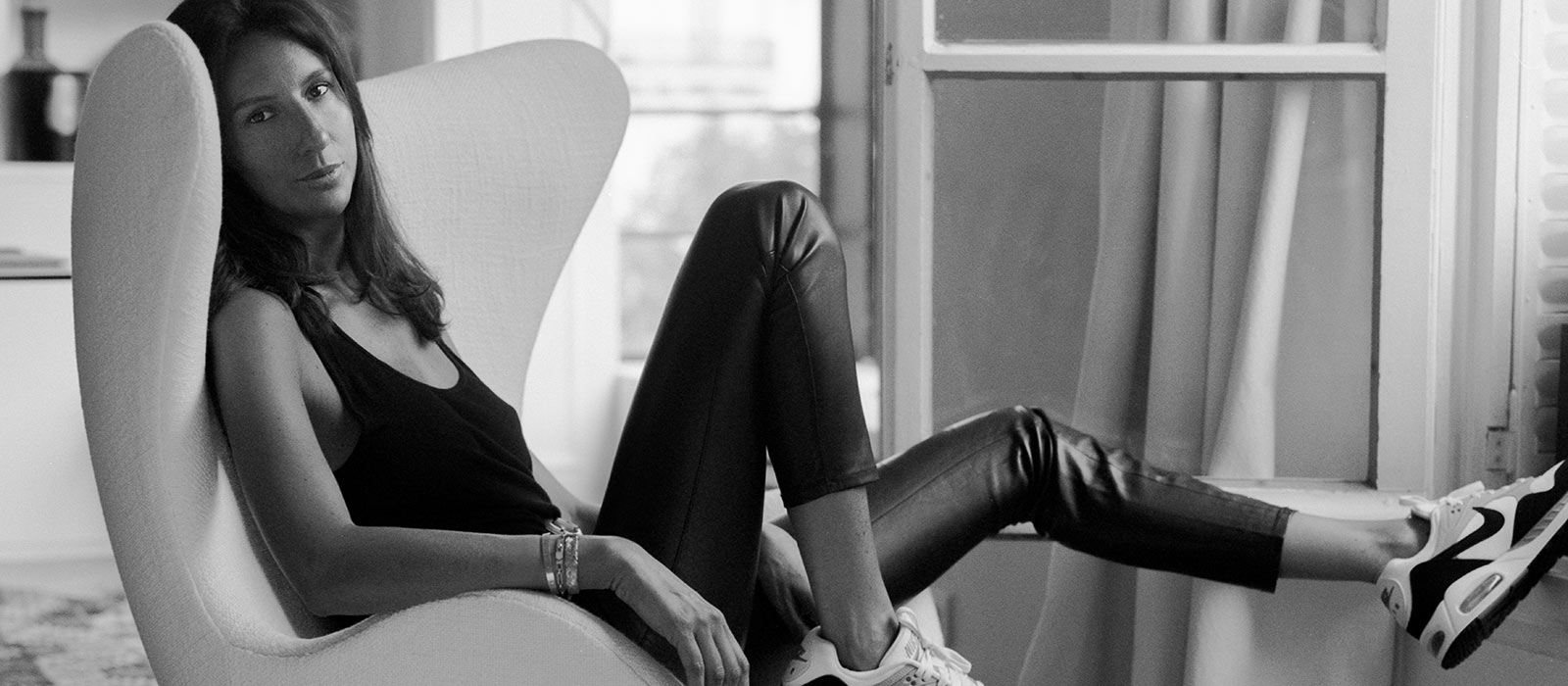 Geraldine Saglio
Stylist
Paris, France. October 12th, 2020
Interviewed by Alexei Key
Photographed by Lucas Lehmann
---
My styling career started 17 years ago, when I was still pretty young. I first worked as an assistant for a very influential stylist for several years, and then I assisted Emmanuelle Alt, the editor-in-chief of French Vogue, for almost six years. When I got pregnant with my son, I wanted to slow down and stop traveling, and I also wanted to start working for myself. I still remember my first story for French Vogue. That was a big evolution and a big step.
French style can seem elusive, but I describe it in three words: elegant, simple and effortless. I also would add a touch of masculine-meets-feminine. The "real" Parisian girl has in her wardrobe an old pair of denim 501 jeans, a pair of black pumps, a white shirt and a trench coat.
My personal style started when I was a kid, before I started working in fashion. I remember that I always used to dress my dolls in jeans and a white shirt and sneakers, never as a princess, which is quite funny. I also loved to watch movies and then dress my dolls as I saw the actress.
I think my style evolved from this, because today I am still not wearing princess gowns. I love wearing pants, T-shirts, and taking clothes from my husband's wardrobe to add a touch of sexy. If I'm wearing mini-leather shorts, for example, I will wear them with a big T-shirt to break up the sexy.
To me, style means an expression of yourself. Everyone can have his or her own style, because it's a free expression of yourself. It's most important to say who you are. Authenticity is the best style to me. Also, to be unique is to accept the idea of being different, and to assume this as part of your life.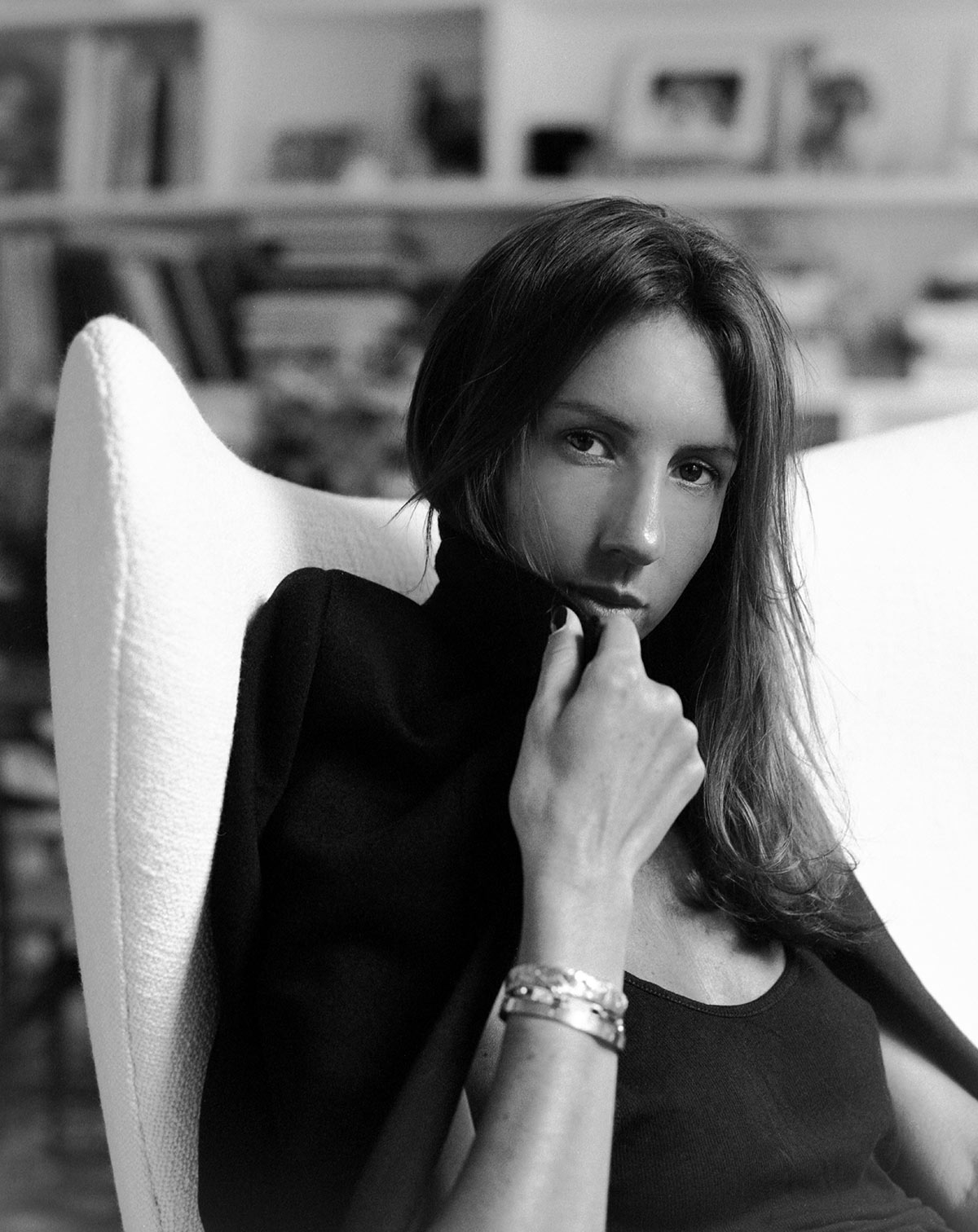 After 15 years at French Vogue, I decided to become a freelance stylist, and that was a big turning point, a big step after all the years there. I think it was good timing to try new experiences, and I'm super happy today that I've worked for this magazine.
Of course, there have been many memorable projects since. Working for Ralph Lauren was an amazing experience, especially to work for them in New York. It was so different to work in New York – a new office, a new city, with a really nice team. All my trips are amazing memories.
I am usually inspired by my travels; it's one of my biggest sources of inspiration. I always find a vintage piece or something that can inspire new ideas. I remember a trip to Marrakech: I bought a carpet and an old belt, and a few months later this was transformed into a cape and on the runway of Isabel Marant.
As we can't travel anymore, I am still and have always been inspired by old movies, and old photographs.
But 2020 has been a disruptive year for everyone, not only in fashion. What's happening in this moment is very sad. It's also the moment to move on and think differently, because fashion must come back to life. We need to be more responsible. Maybe it's time to change the way we show collections and to produce less collections and focus more on digital.
I work from home, and I think I feel really creative when I do research for the consultant side of my business. I start all my mood boards by researching images in movies, books and online. It's my favorite part of my job. I also feel really creative during a fitting before a show; that's when new ideas come up and I want to make changes and add more details. It's the best moment, and at the same time really stressful. But I like this combination of excitement and stress.
The key to success is also having a good collaboration with a photographer or a designer. To really understand each other, I think each of us is looking for someone who matches well, and that we like each other. Even if our aesthetics are different, you still can work very well with someone if there is good communication and good energy.
Sometime in the future, I would love to create a capsule collection for a brand. It's probably one of my next projects, but it's not done yet. That would be something that really excites me.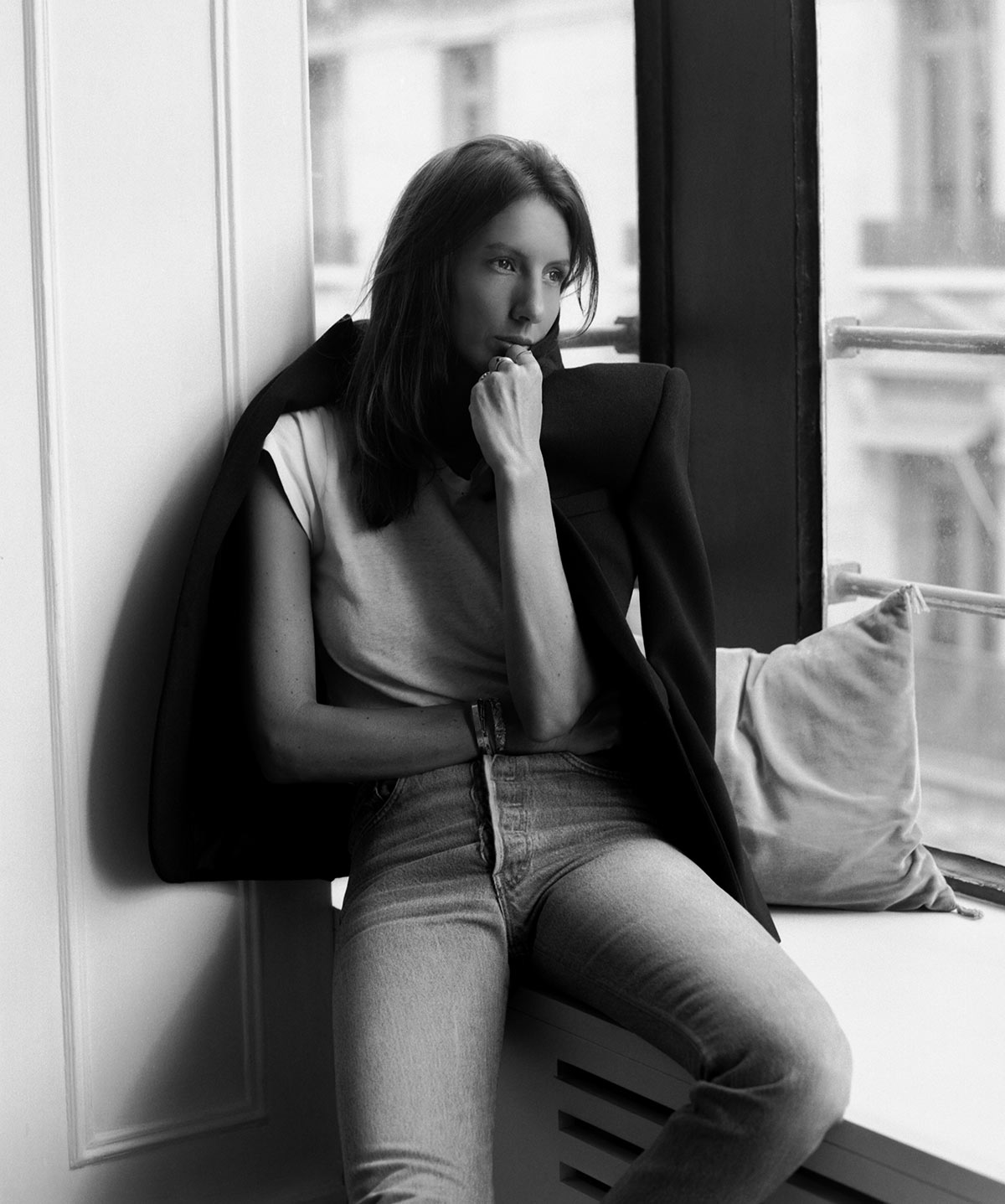 ---