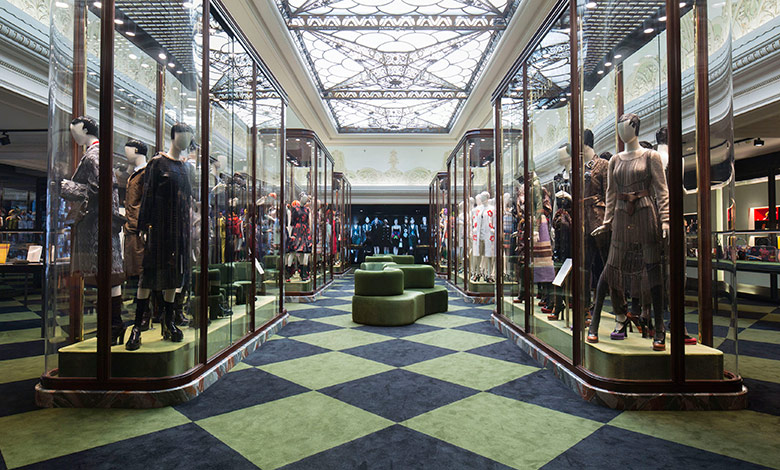 Harrods' CEO Michael Ward and the team behind Prada have joined forces to create the 'Pradasphere', a Prada heaven where its fan base can go to get the full Prada experience.
Starring several collaborations, pieces from past collections and a new capsule collection of ready-to-wear including accessories, shoes and bags, the luxury department store and the Italian brand hosted an event on the 30th of April in celebration of its upcoming release of the 'Pradasphere'. A star-studded guest list of 300 including Suki Waterhouse, Lily Allen, Daisy Lowe, Cara Delevingne and Noel Gallagher came to support the partnership between the two top leagues while sipping on cocktails on Harrods' fourth floor.
The creative team of the two also hosted a smaller and more unique event in the name of the 'Pradasphere' at London's 'The Firehouse'.
You will be able to enjoy the Pradasphere from May 2 – 29, 2014 at London Knightsbridge's Harrods.