As part of Acne Studios Spring/Summer 2021 women's collection, pulsating stars by Los Angeles-based artist Ben Quinn feature as prints on several pieces. 
The stars also extend to special edition Musubi bags. Three bags were first hand painted by Quinn with one-of-kind star motifs and then reproduced in very limited quantities. There are three different star motifs — a tonal star with a rainbow-coloured centre, a mixture of tonal and rainbow-coloured star, and a fully rainbow-coloured star — mainly on the white leather body of the bag, but there are also a few smaller stars on the strap.
"Lately, I've been sort of obsessed with the pulsating star shape, like waking up and rubbing your eyes and being transported for a moment. What I hope people get out of my work is a sense of possibility in the idea that there is so much to experience here and now in human form. A reminder to live psychedelically, or maybe a weird dream," says Quinn.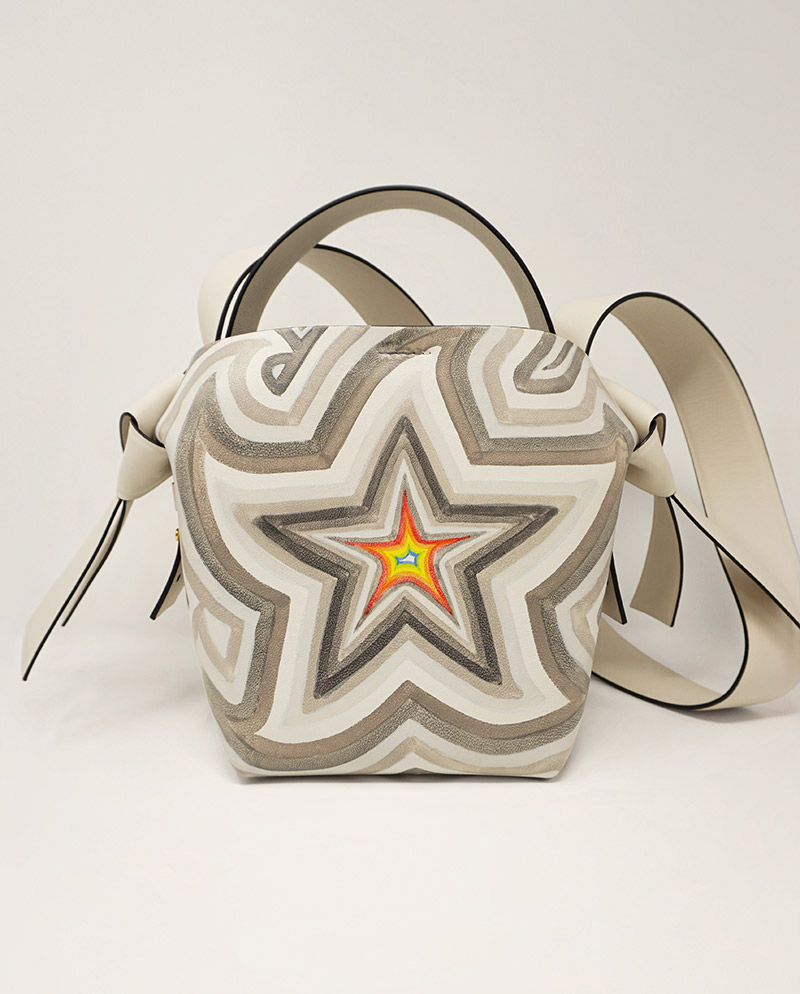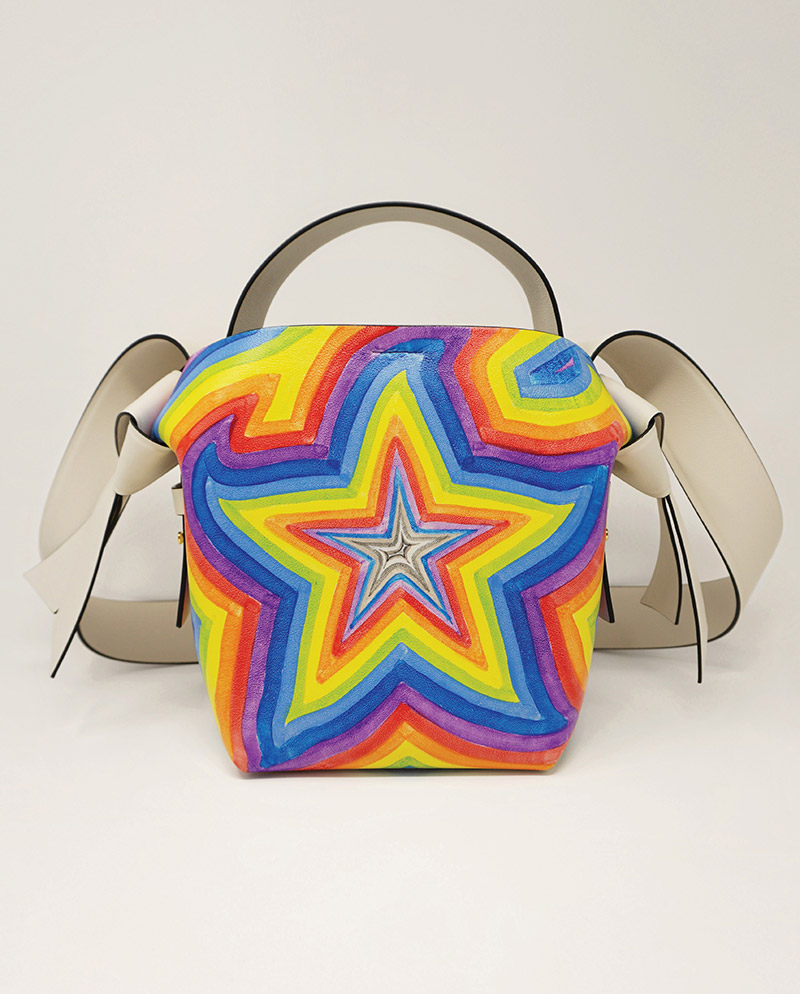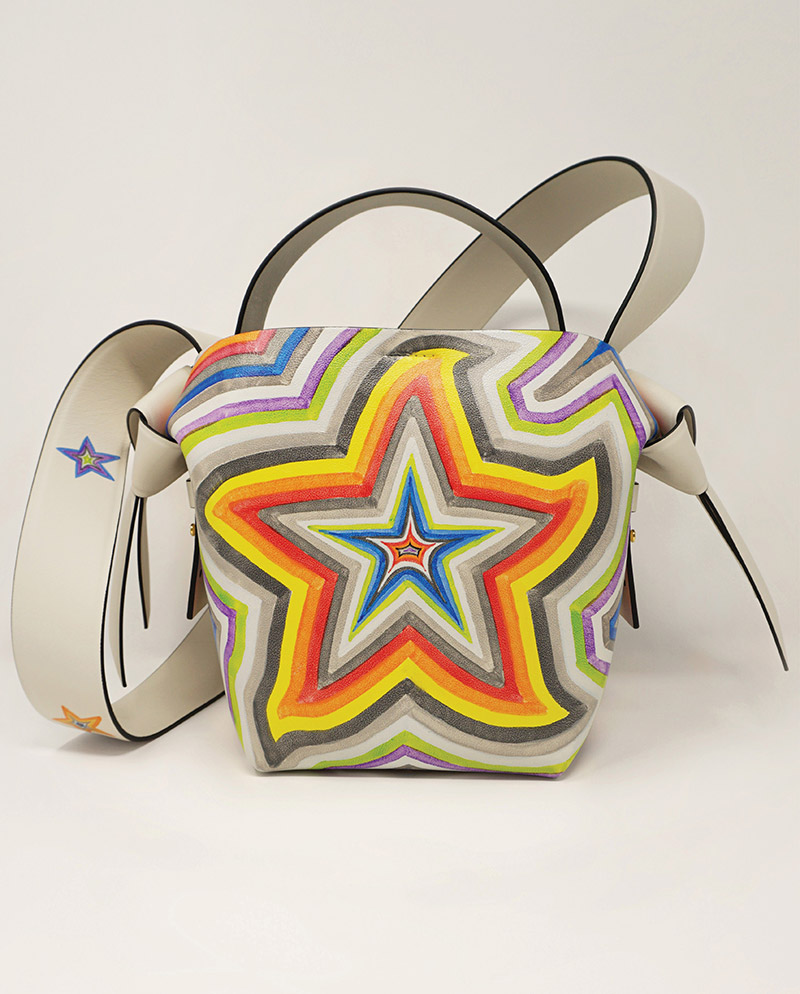 The art piece which he created as the inspiration point for the collaboration is on display in the West Hollywood boutique.