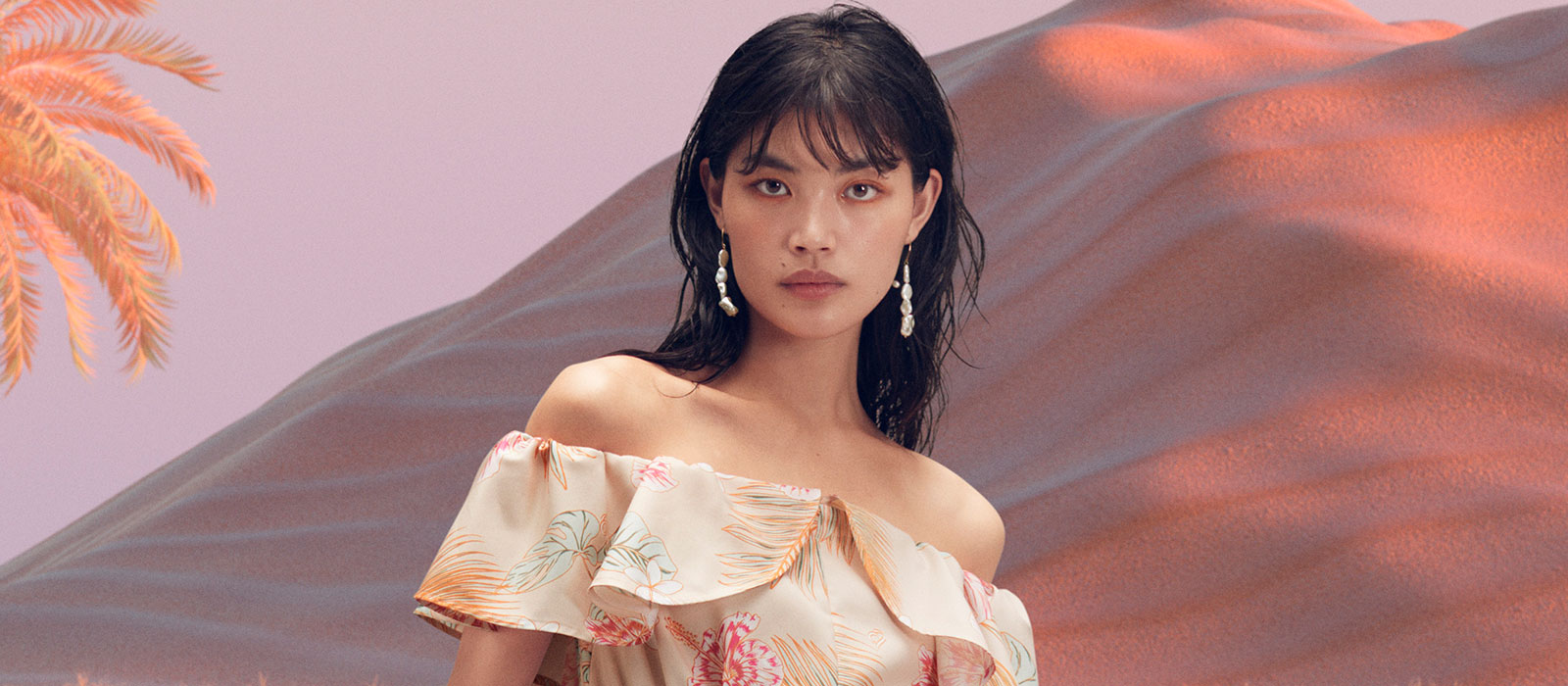 Adeam
Spring/Summer 2022 Collection
For the ADEAM Spring/Summer 2022 collection, designer Hanako Maeda presents a getaway to ADEAM Island, a virtual tropical isle to satisfy your wanderlust. With tactile fabrics, evocative colors, and applications of new techniques, ADEAM hopes to take its wearers on a sartorial escape.
Upon arrival, you will be introduced to ADEAM's new Island Print. Dresses, skirts, and jumpsuits in crisp satin twill are festooned with hibiscus, palm leaves, and other tropical vegetation. The wrap blouse with puffed sleeves is the brand's take on an Aloha shirt.
The Macrame Lace is this season's novelty fabric. Made of fine strips of lace, the fabric is cut in different directions to highlight the stripes, and delicate ruffles are used to break up the lacework. These airy dresses feature the brand's sharp, feminine tailoring, using seamlines to define the pieces' architecture.
The brand's best-selling Angel Hair Cotton yarn mimicks the look of macrame and basketweave, and the chunky cotton yarn appears in easy pullover sweaters and button-down cardigans. Mixing knits with woven fabric, the Fine Gauge Cotton appears in looks where fine ribs are combined with voluminous woven skirts as well as in more minimal silhouettes. These pieces showcase the brand's signature ruffled necklines, which are echoed in the tailored silhouettes.
The Shibori Poly Chiffon, which takes its name from the traditional Japanese shibori tie-dye, is found in relaxed A-line silhouettes as well as more elaborate pleated ones. Like the technique used in the Macrame Lace pieces, the pleats is used to break up the artwork of the print with asymmetrical placements of the fabric at the sleeves and on the body.
Tailoring this season is abound with relaxed, summertime vibes. Cropped jackets, pencil skirts, bustiers, and sailor shorts come in Summer Tweed — a subtly striped mélange in beige, navy, and white — and Windowpane Twill — a lightweight denim "plaid" woven with white cotton yarn. The sharp separates can be donned in a traditional suit set or worn on their own to anchor more playful looks. Each of these styles is trimmed with custom rope buttons to give a shimmer of silver at the closures and pockets.
The Modern Linen in sultry shades of hibiscus, white jade, and primrose pink are cut into open-neck shirts, shirt dresses, tailored pants, and fitted frocks. Cotton Suiting pieces are adorned with miniature bow ties or pressed pleats. Even with darts, pressed pleats, and sharp collars, ADEAM Spring/Summer 2022 Collection brings the island mood to the board room. Before leaving the island, don't forget to pick up a screen-printed tee in the Tropical Logo Print as a souvenir. We hope you enjoyed your time on ADEAM Island.
---
You May Also Like: Fashion Collections
---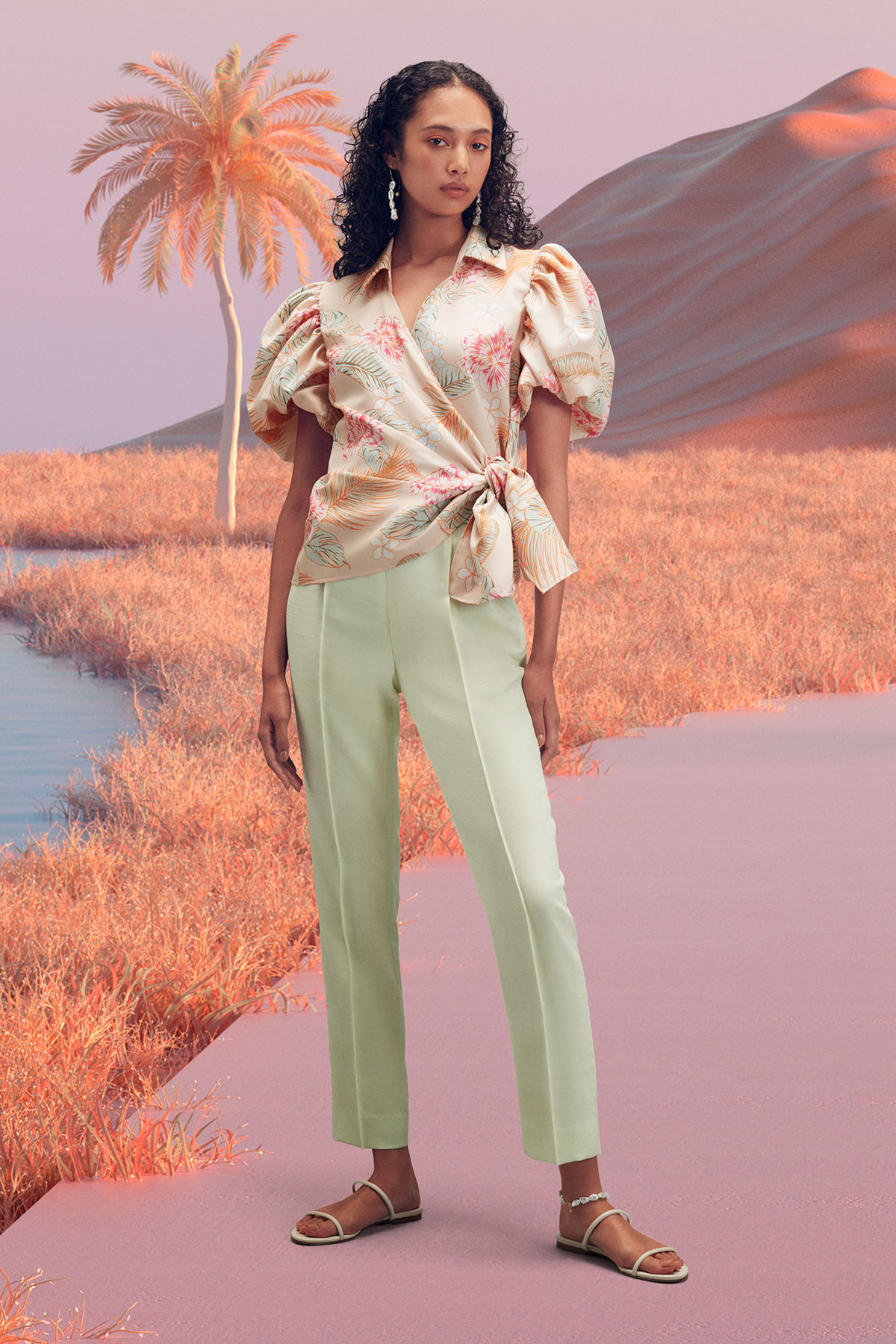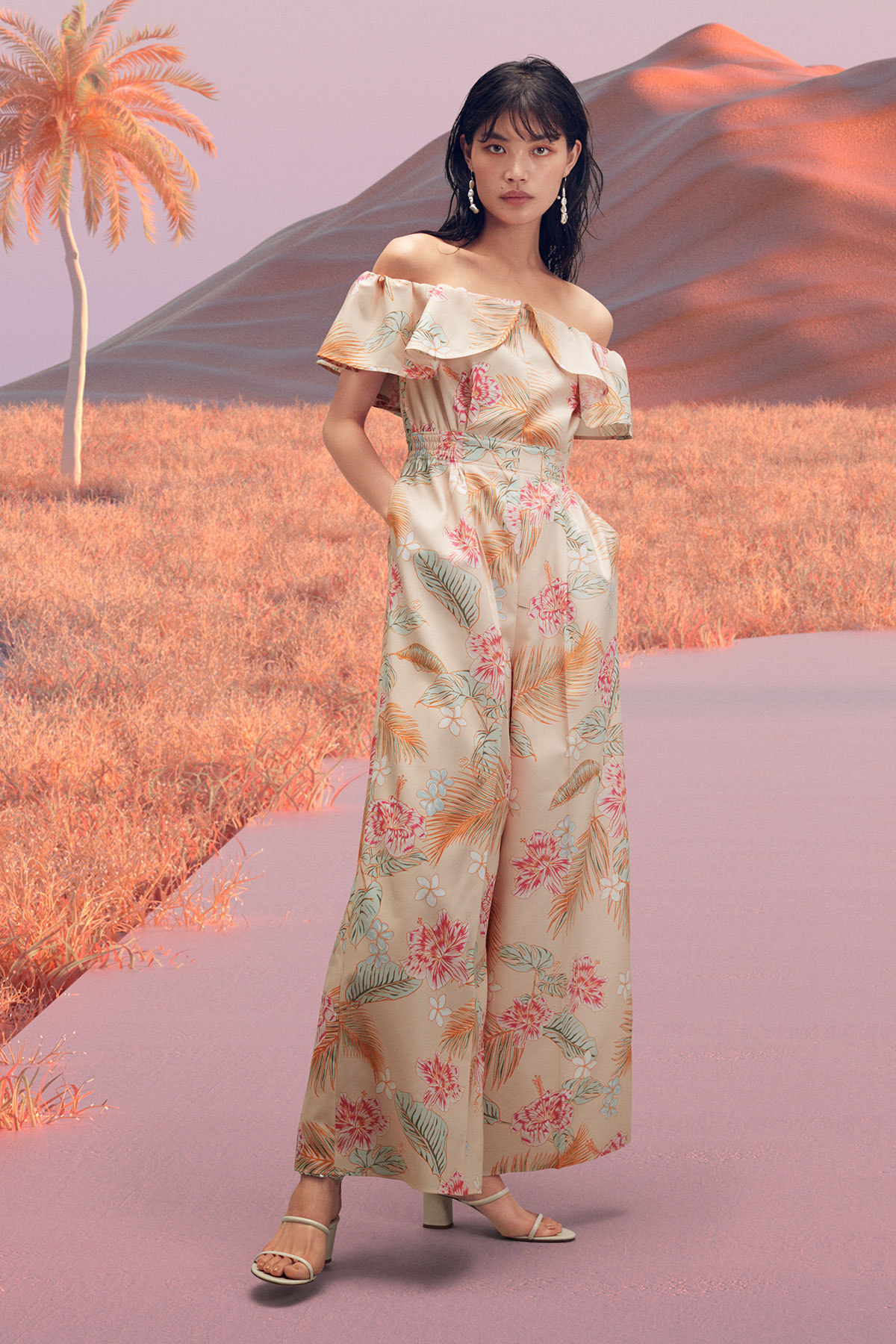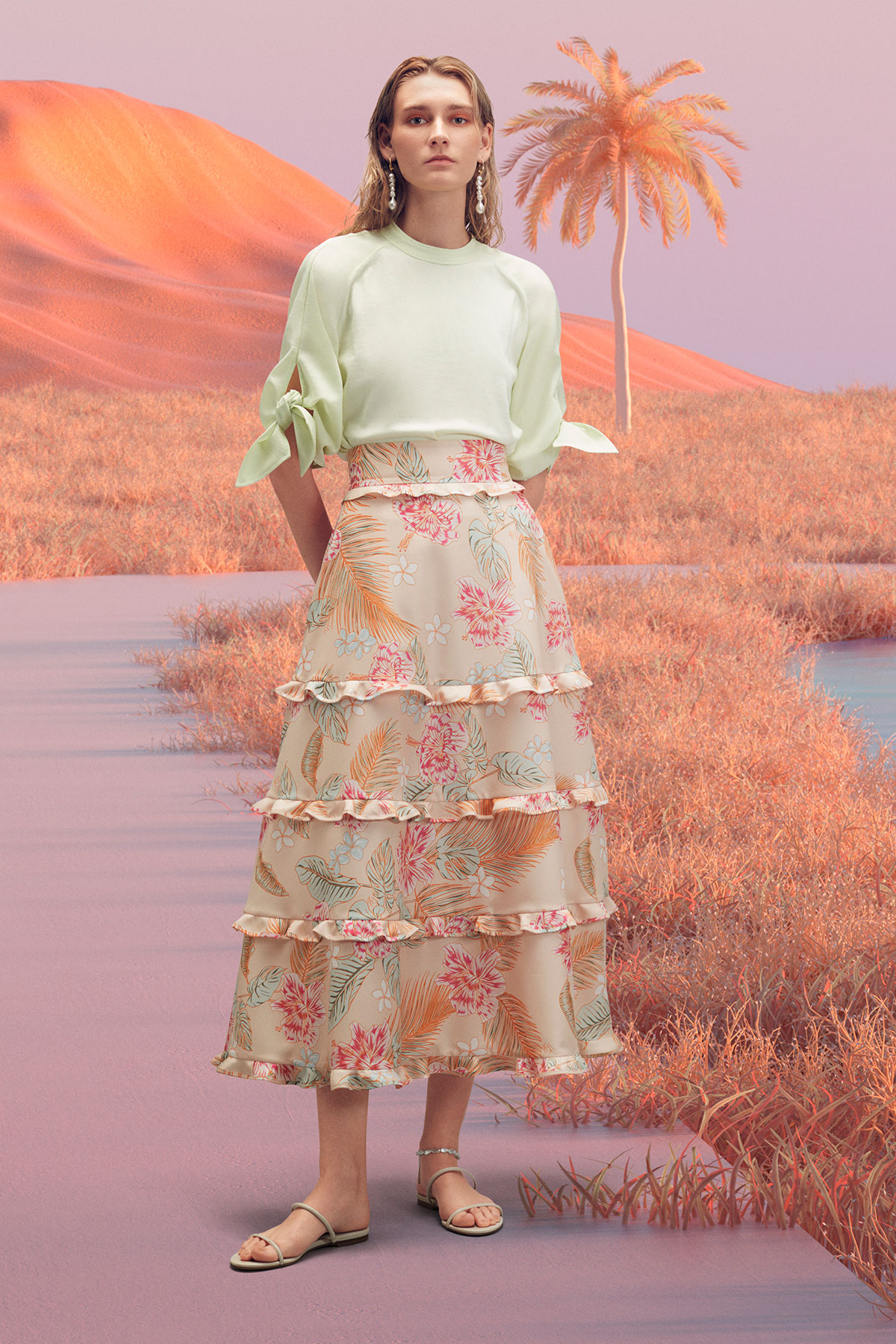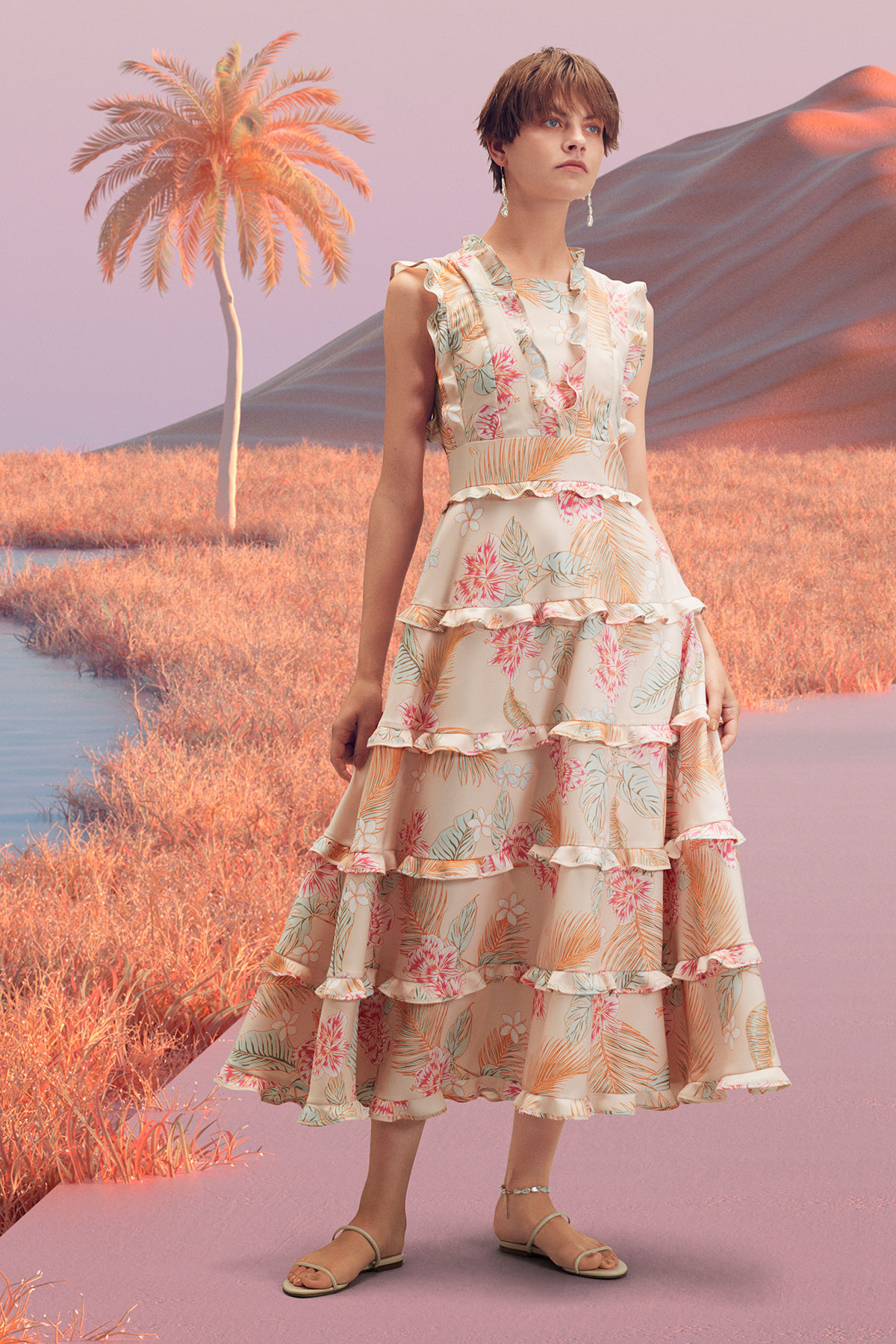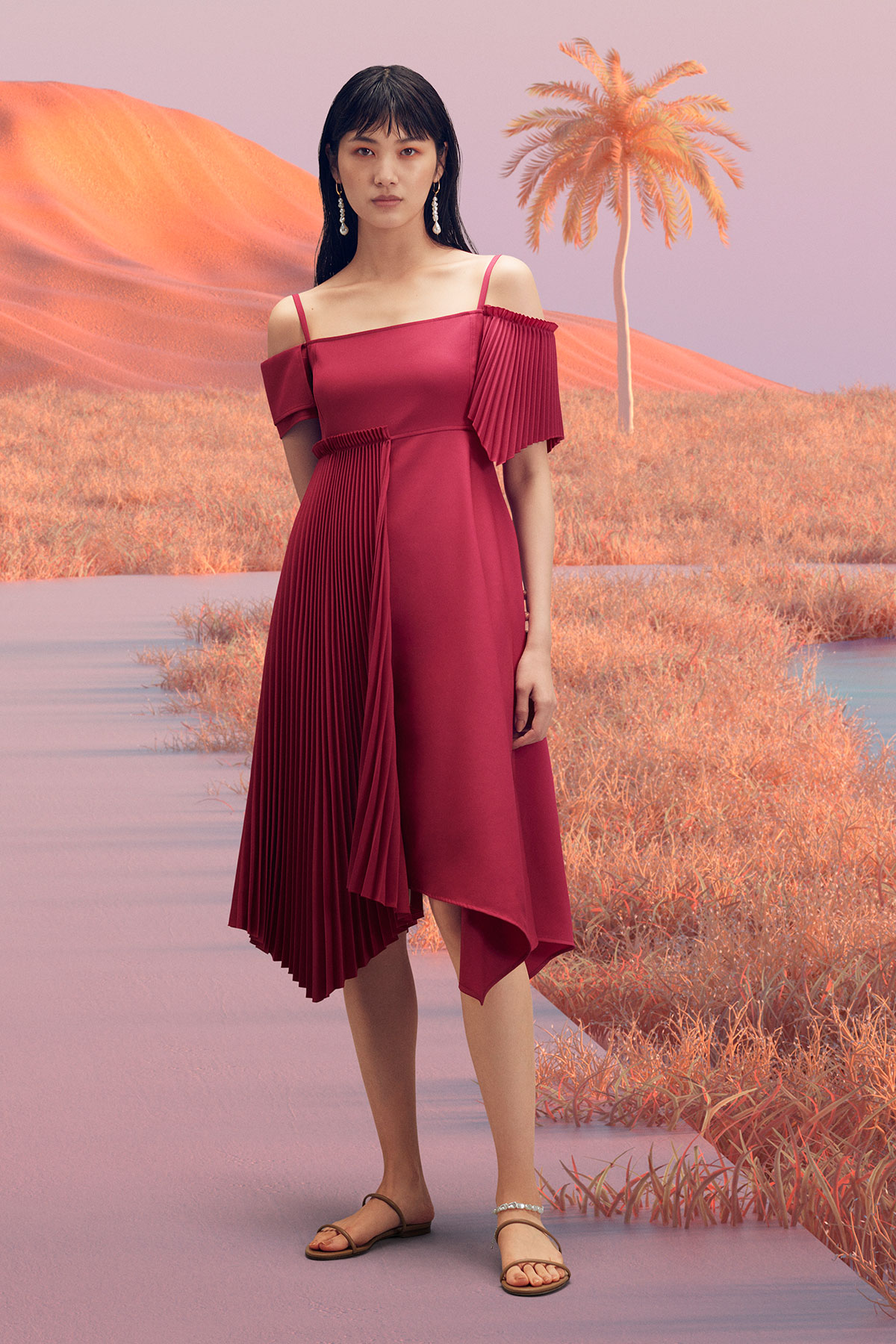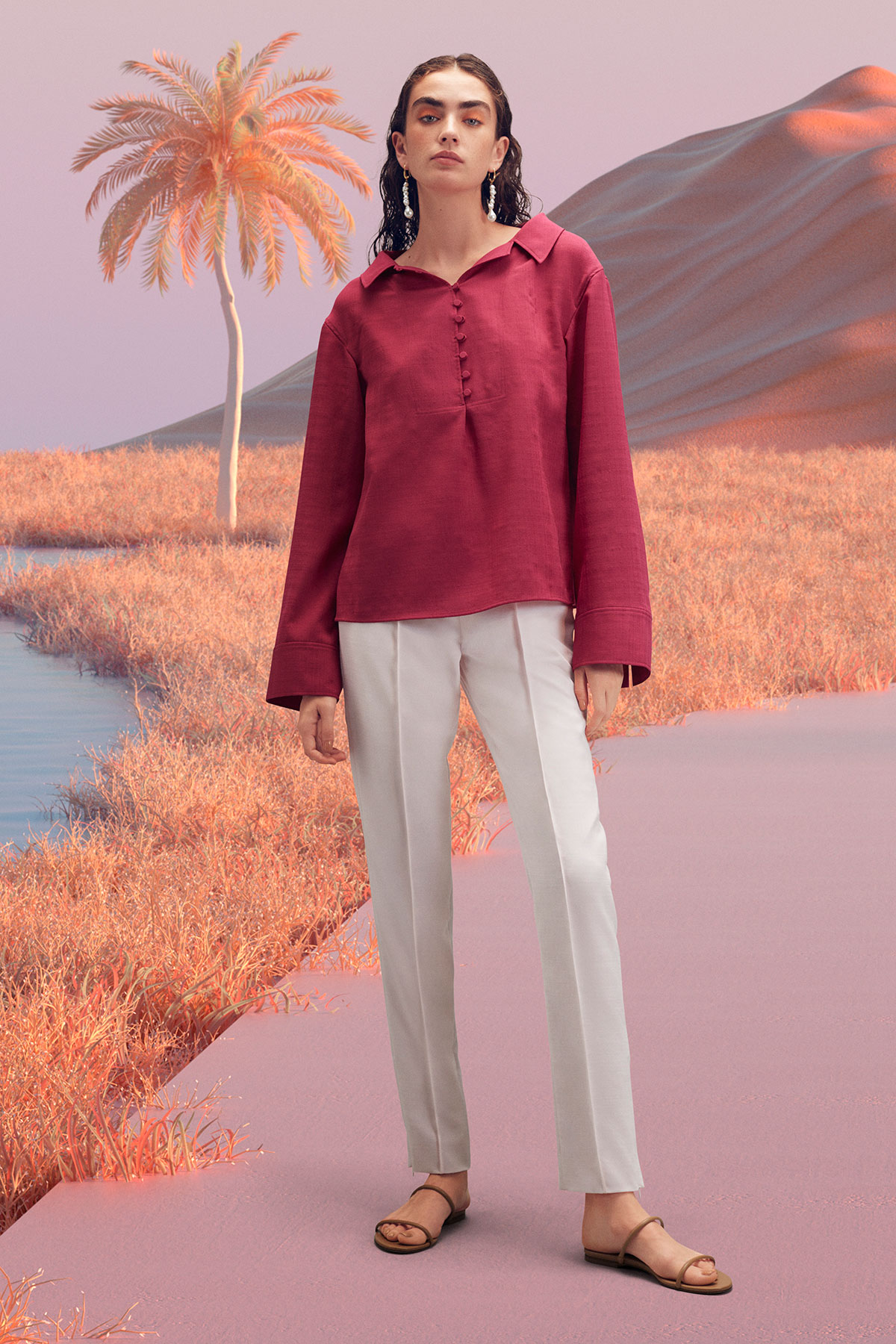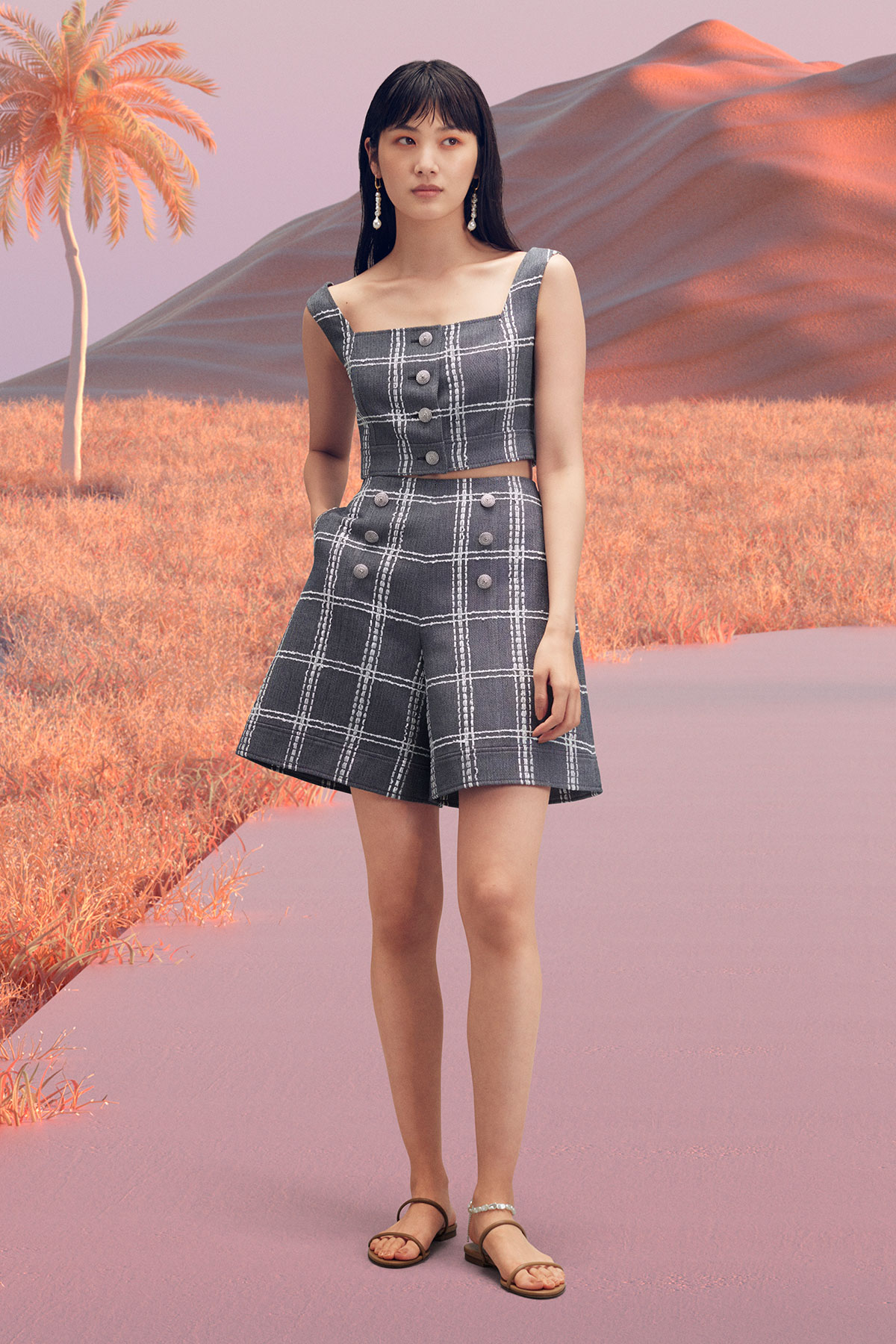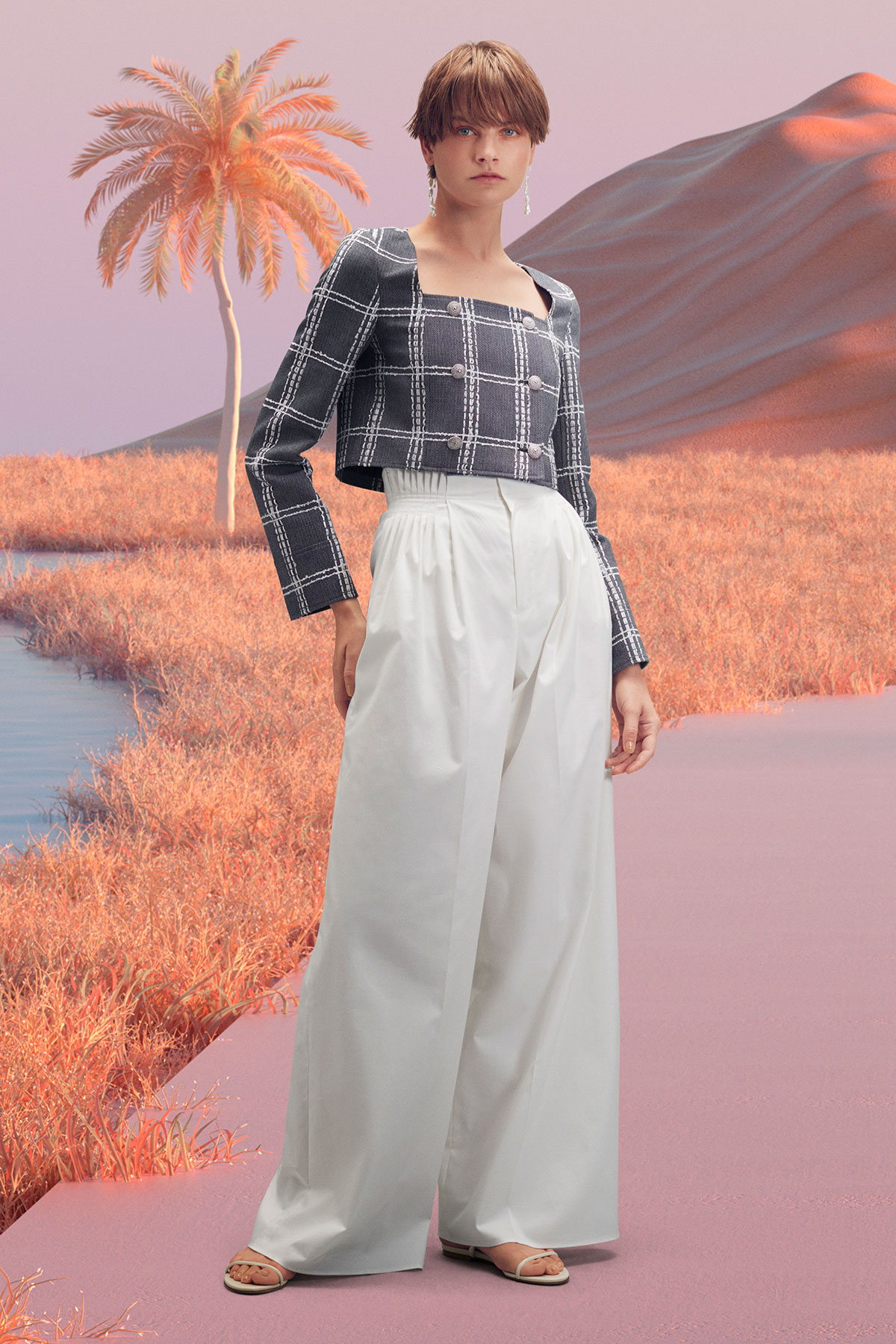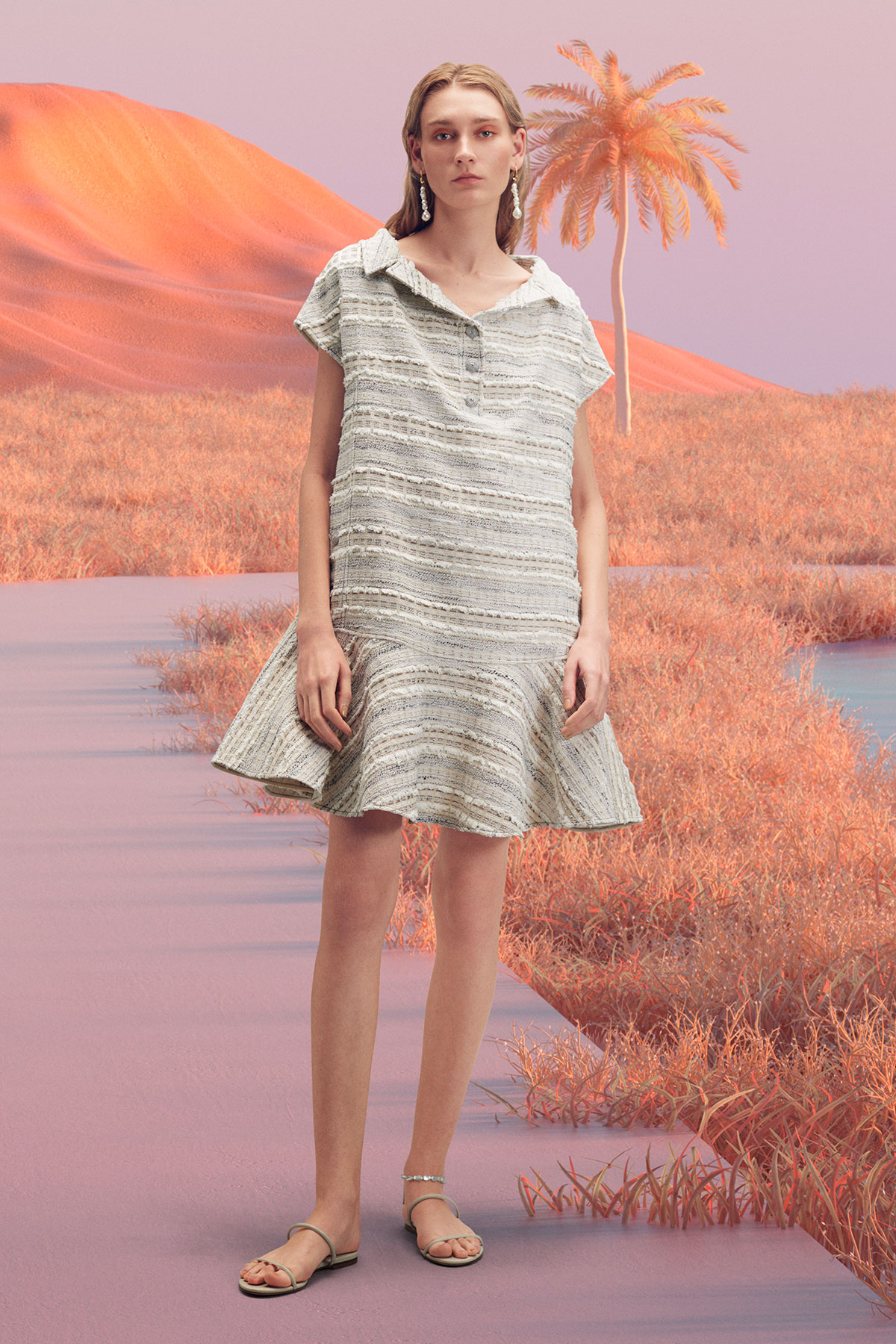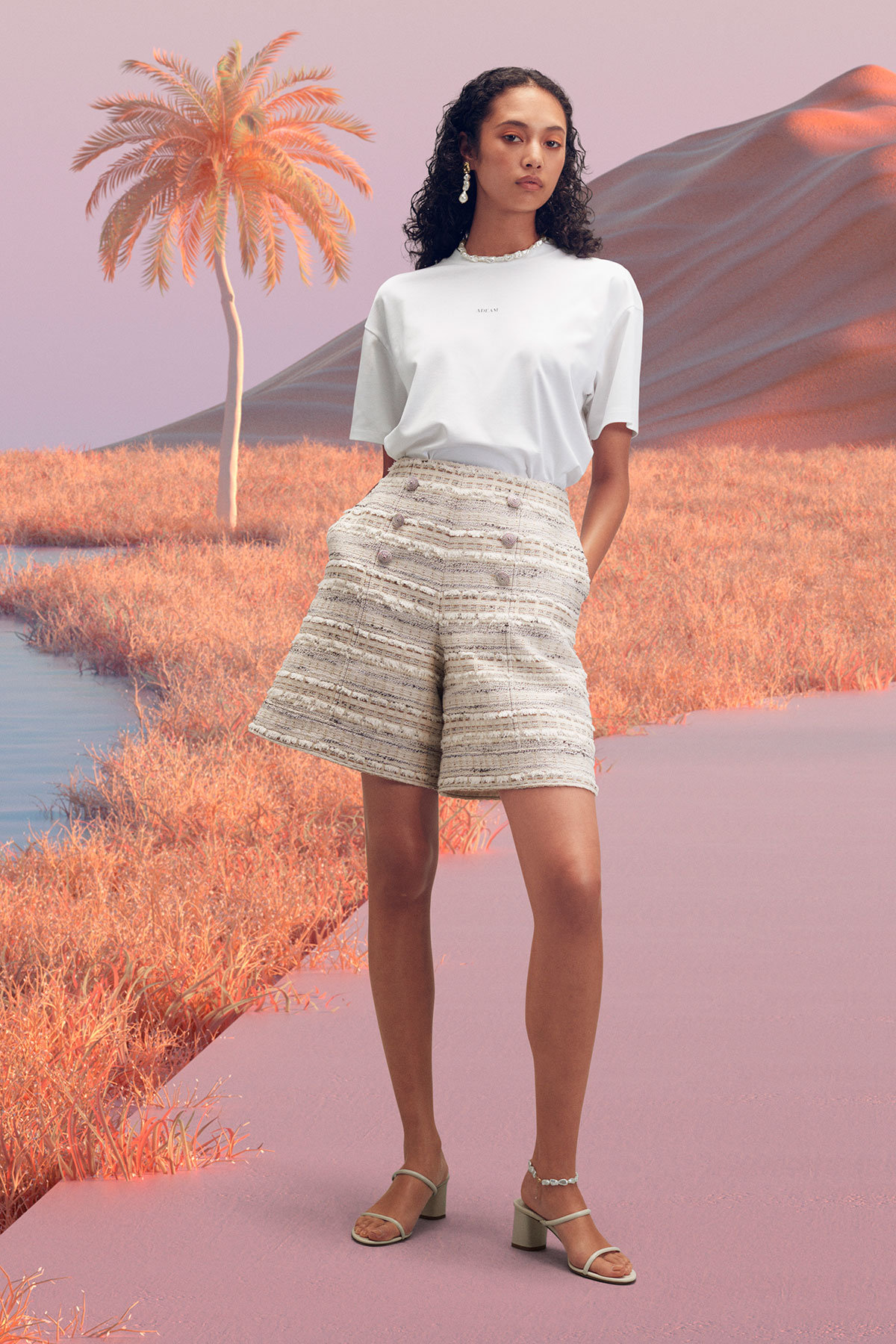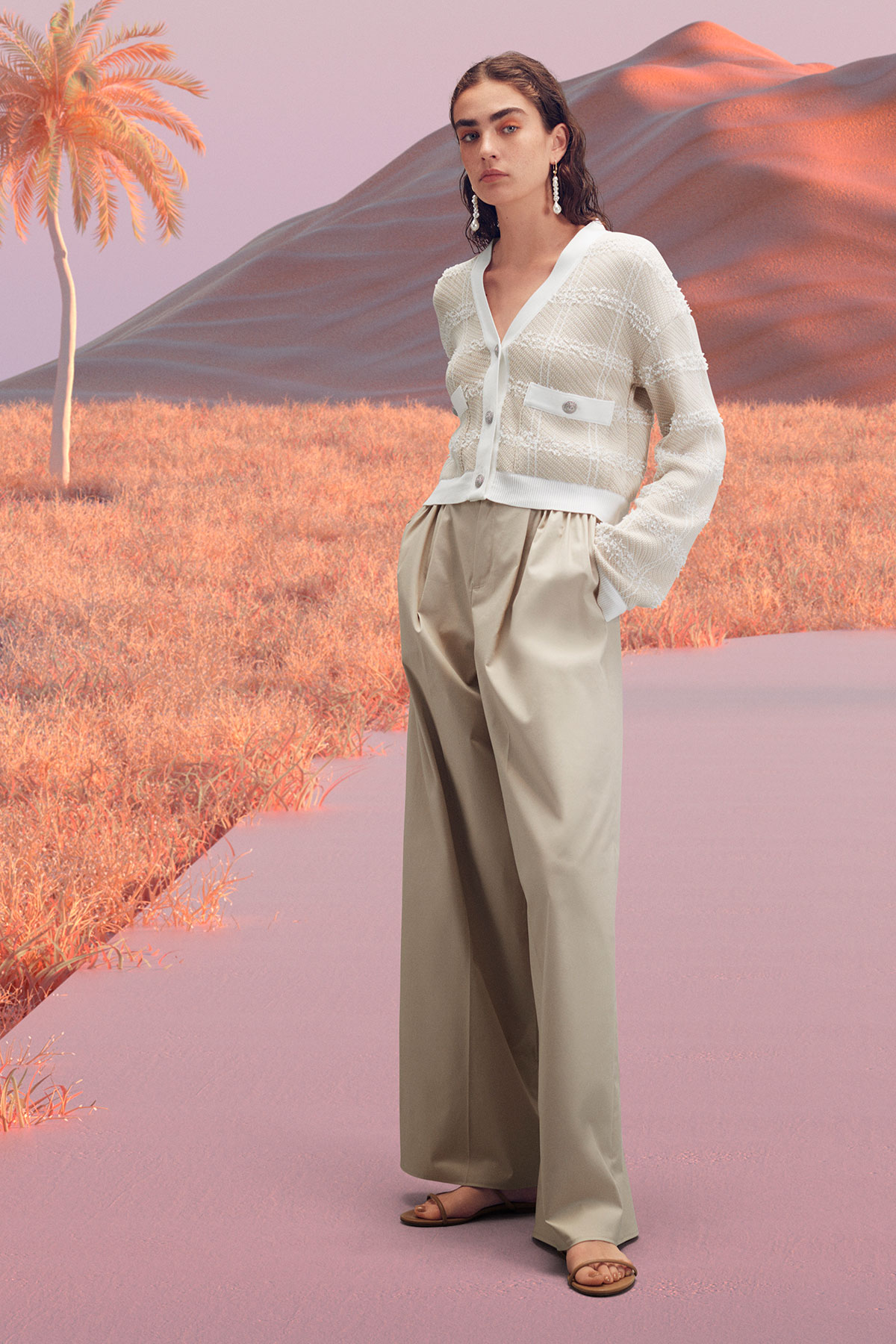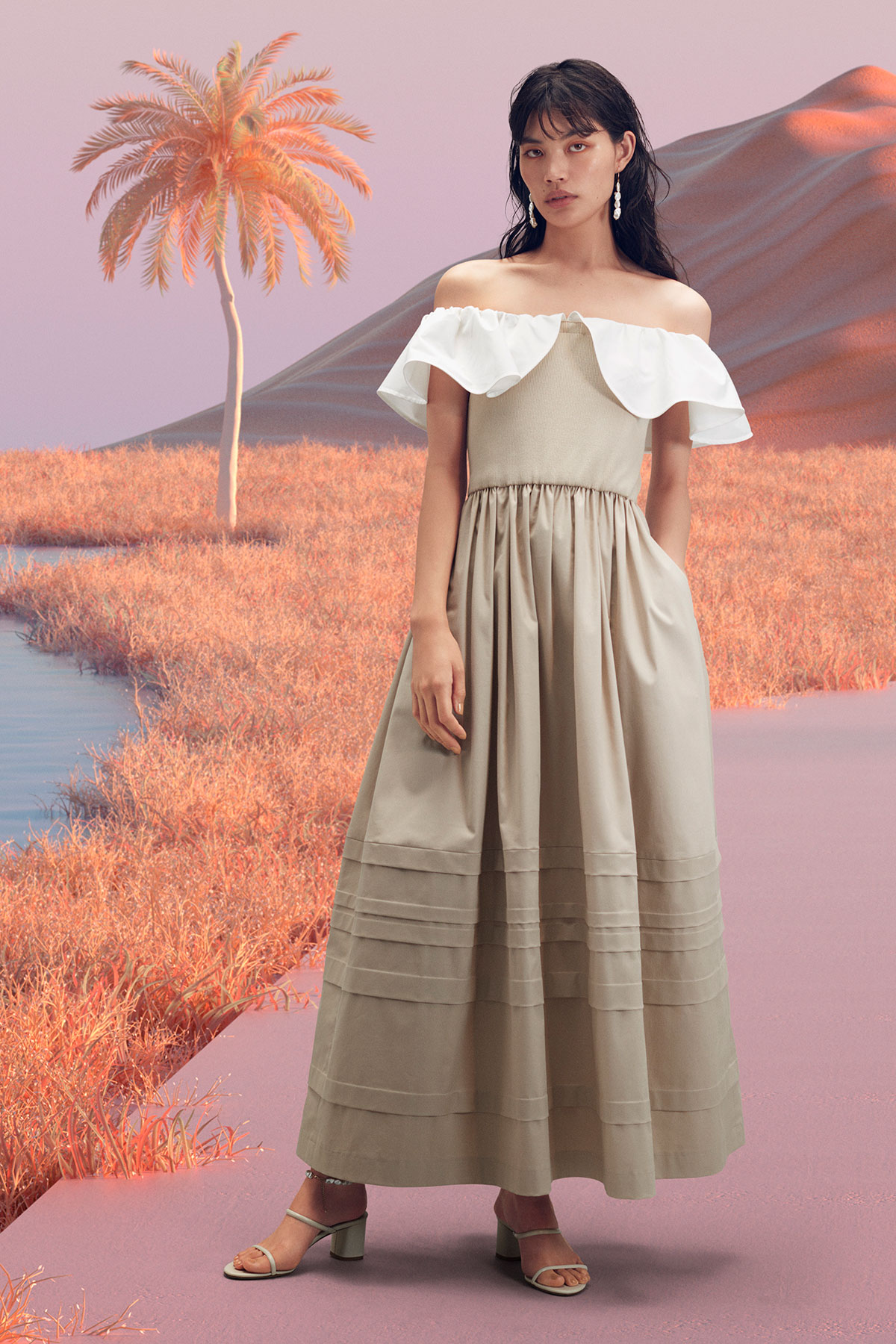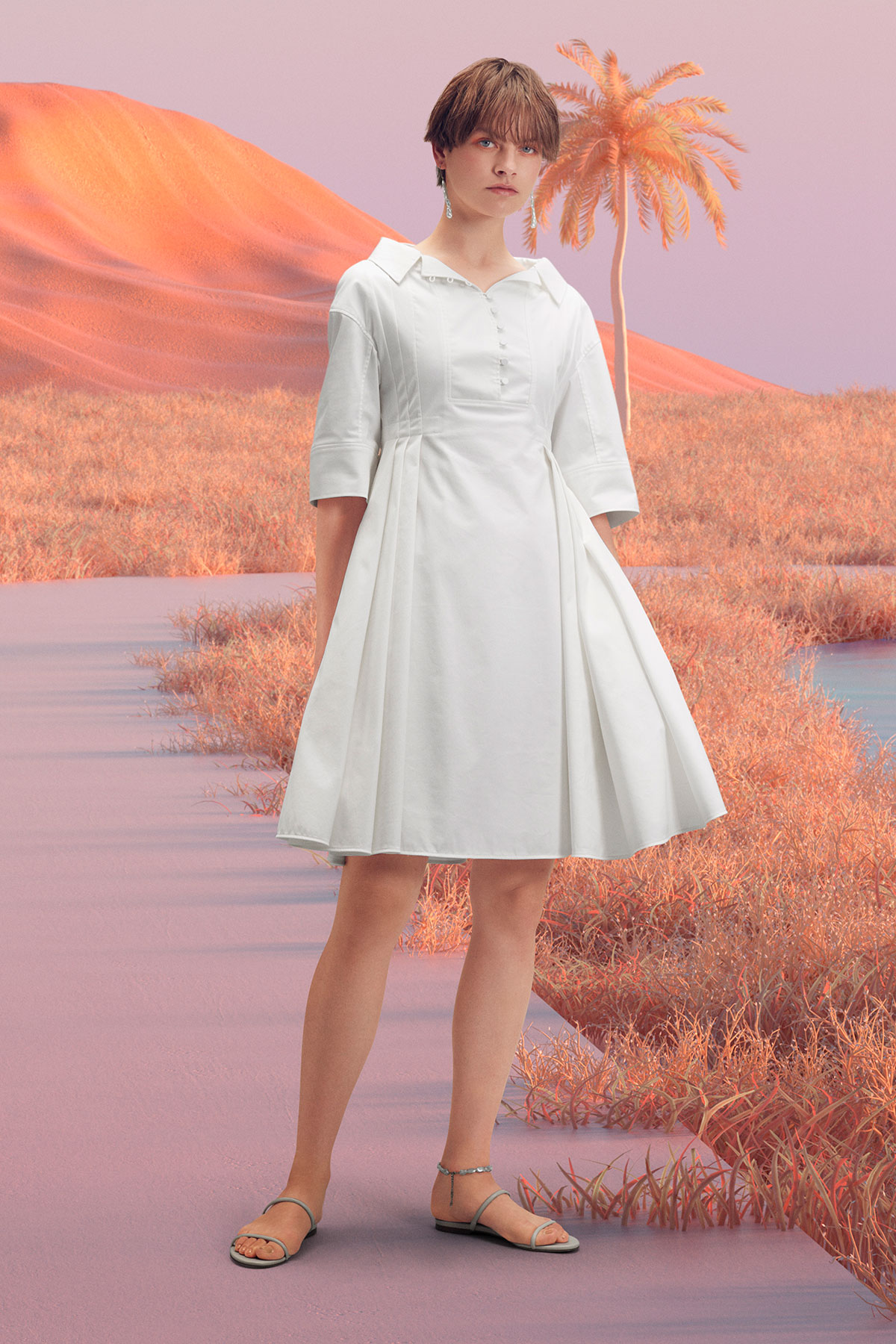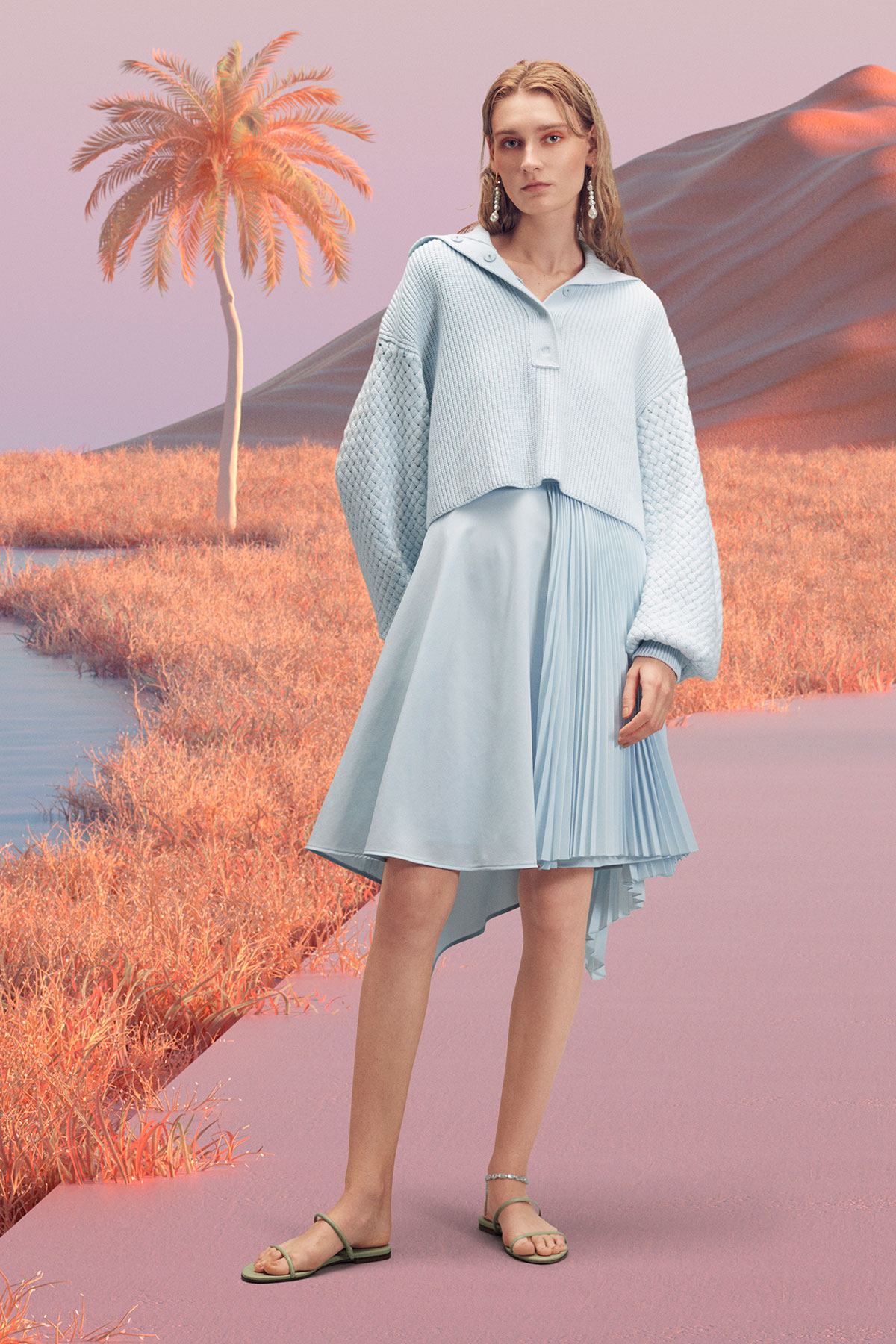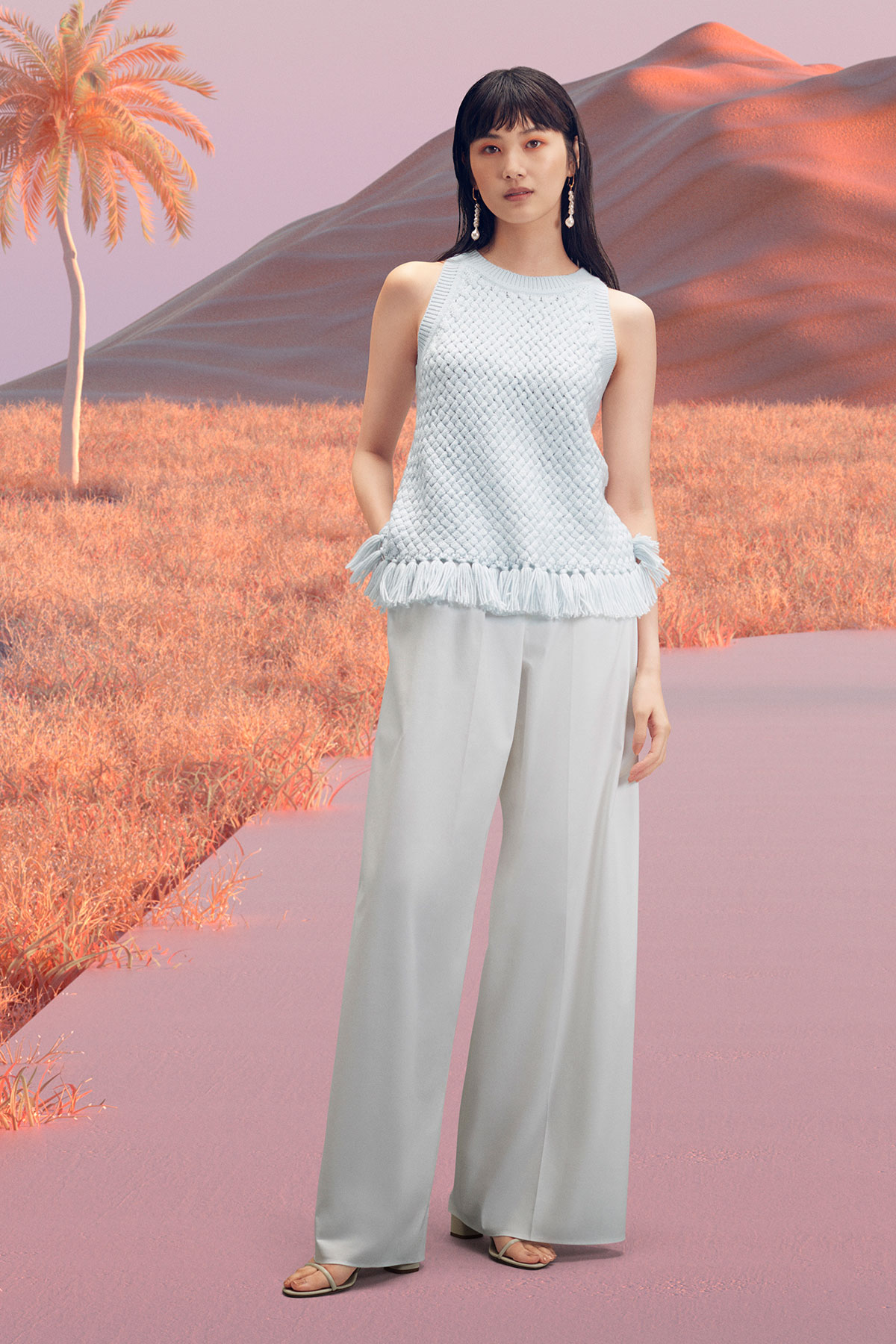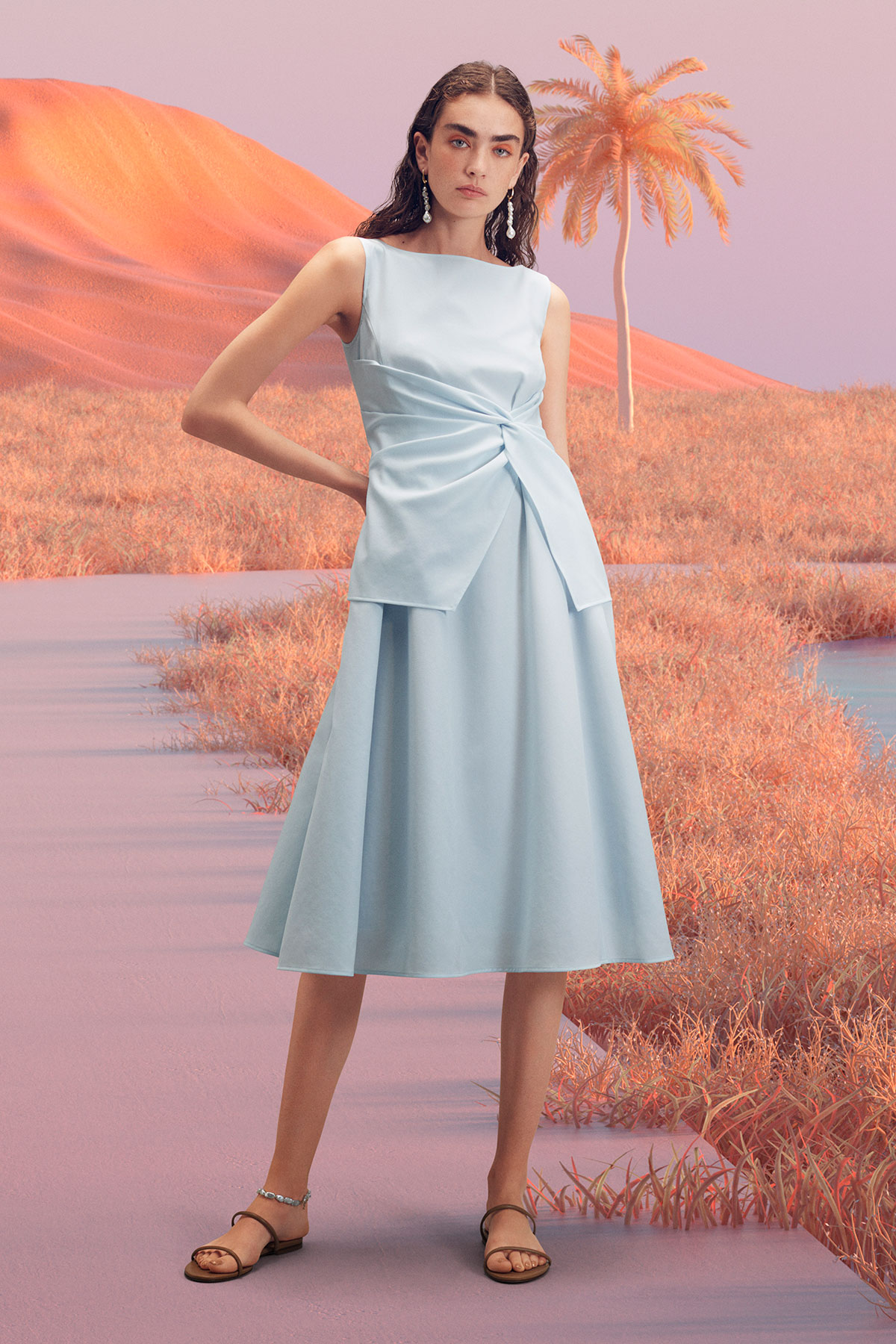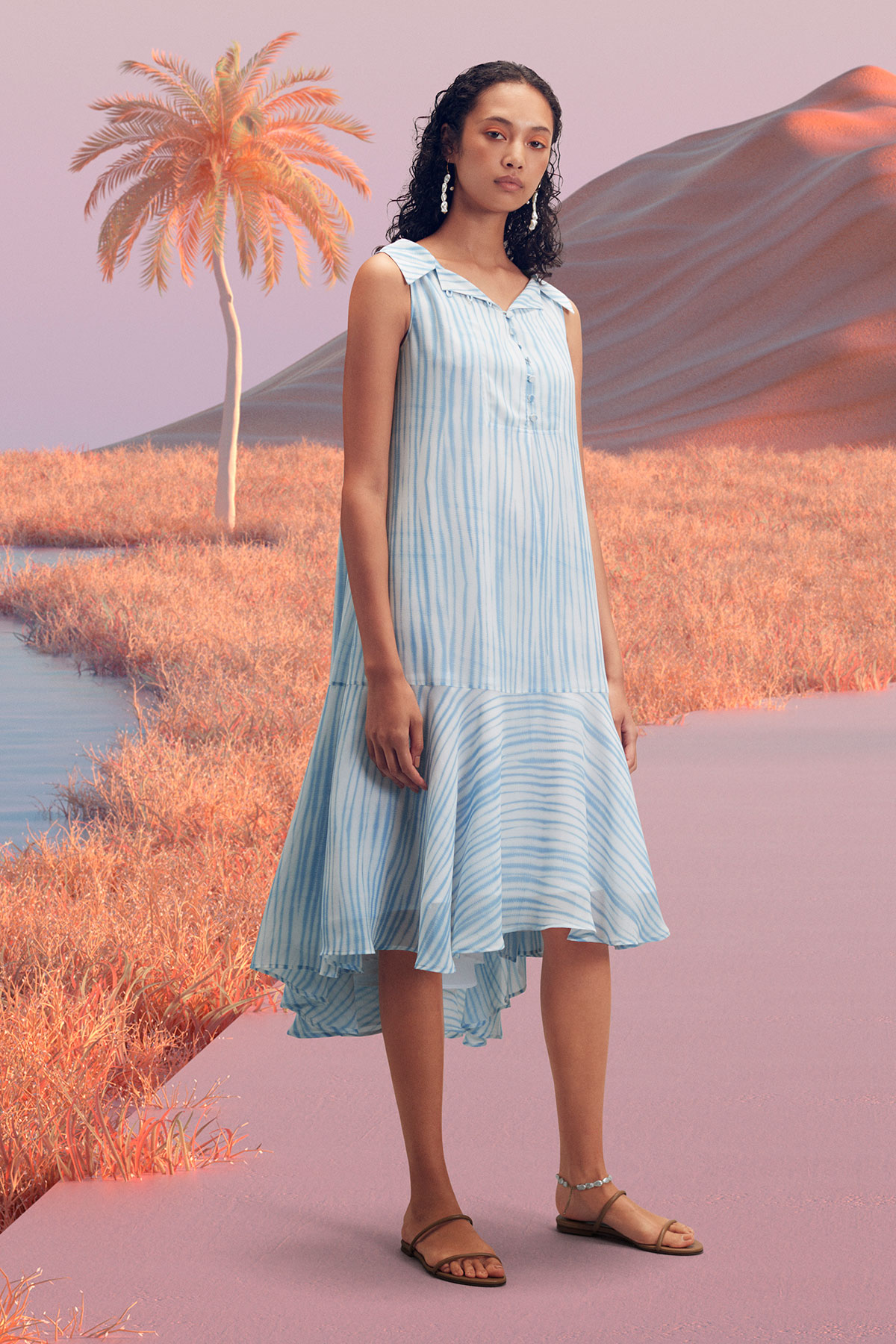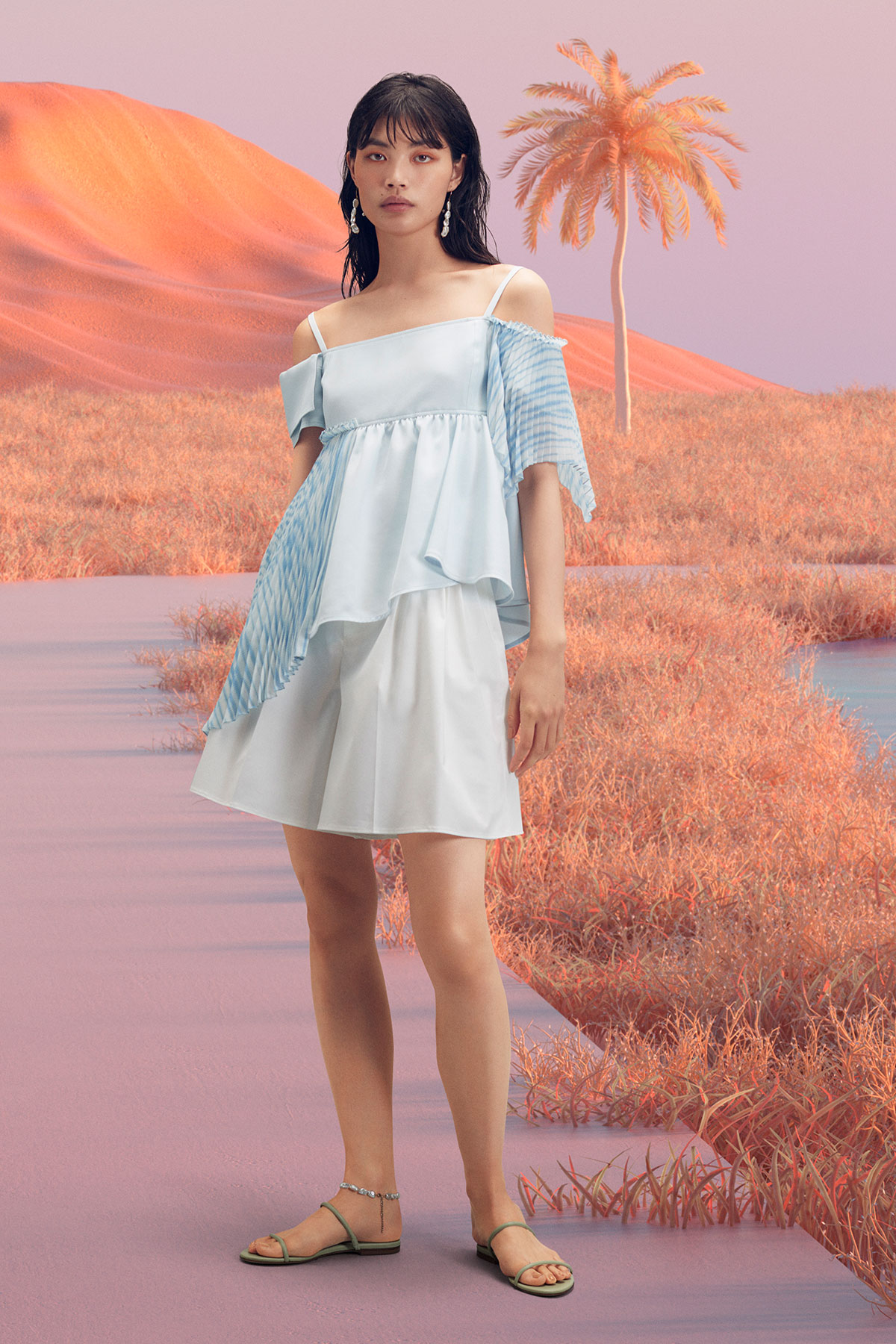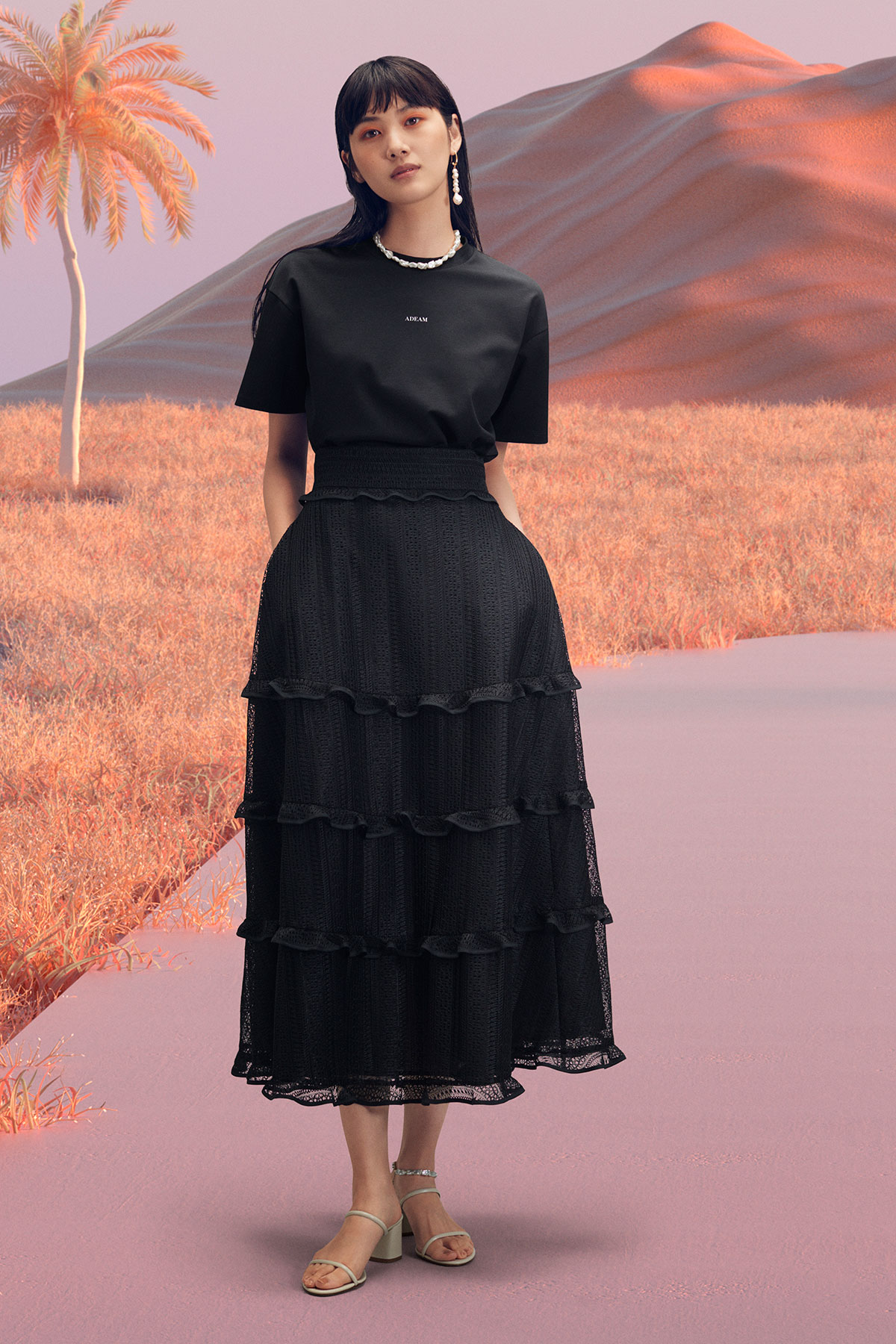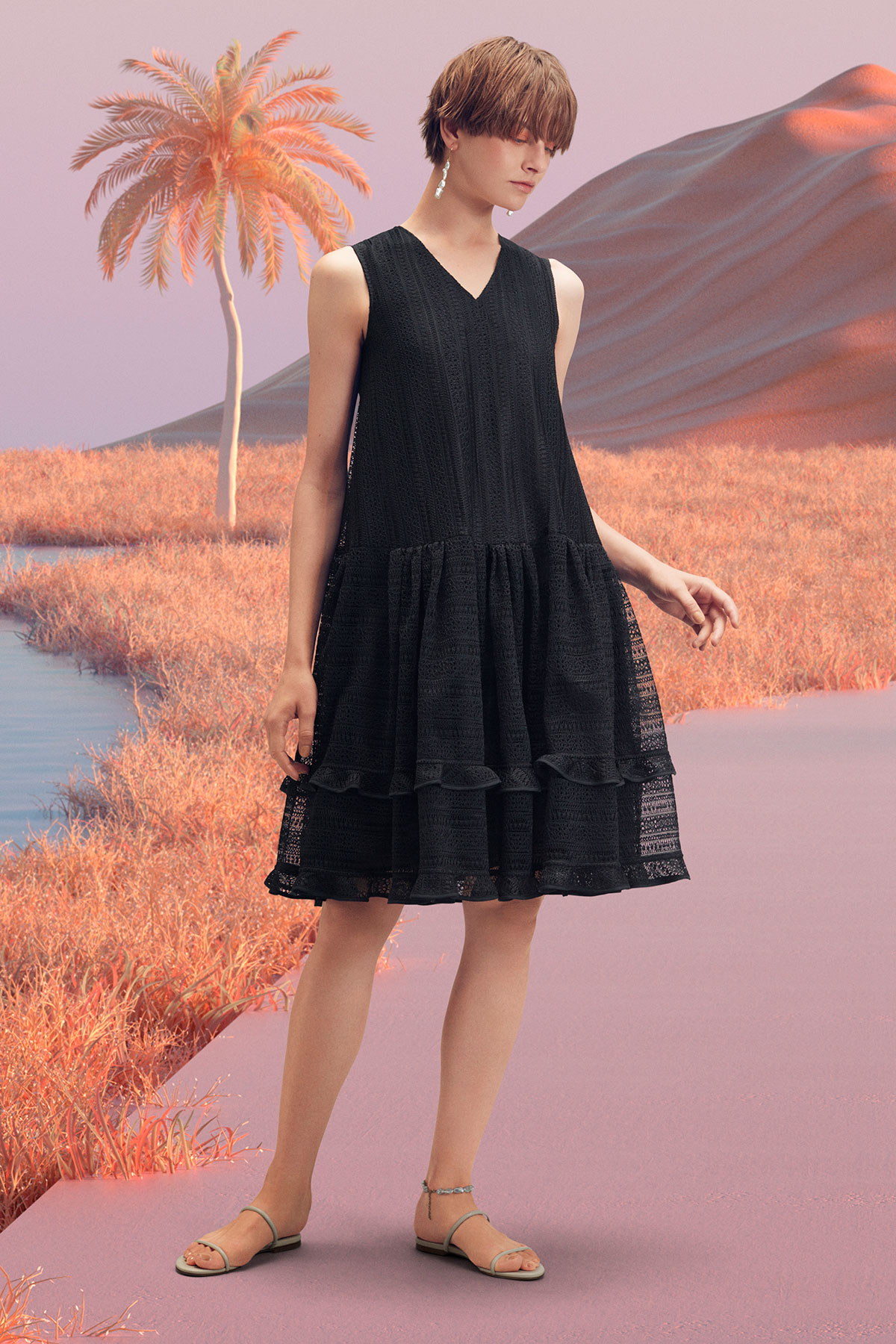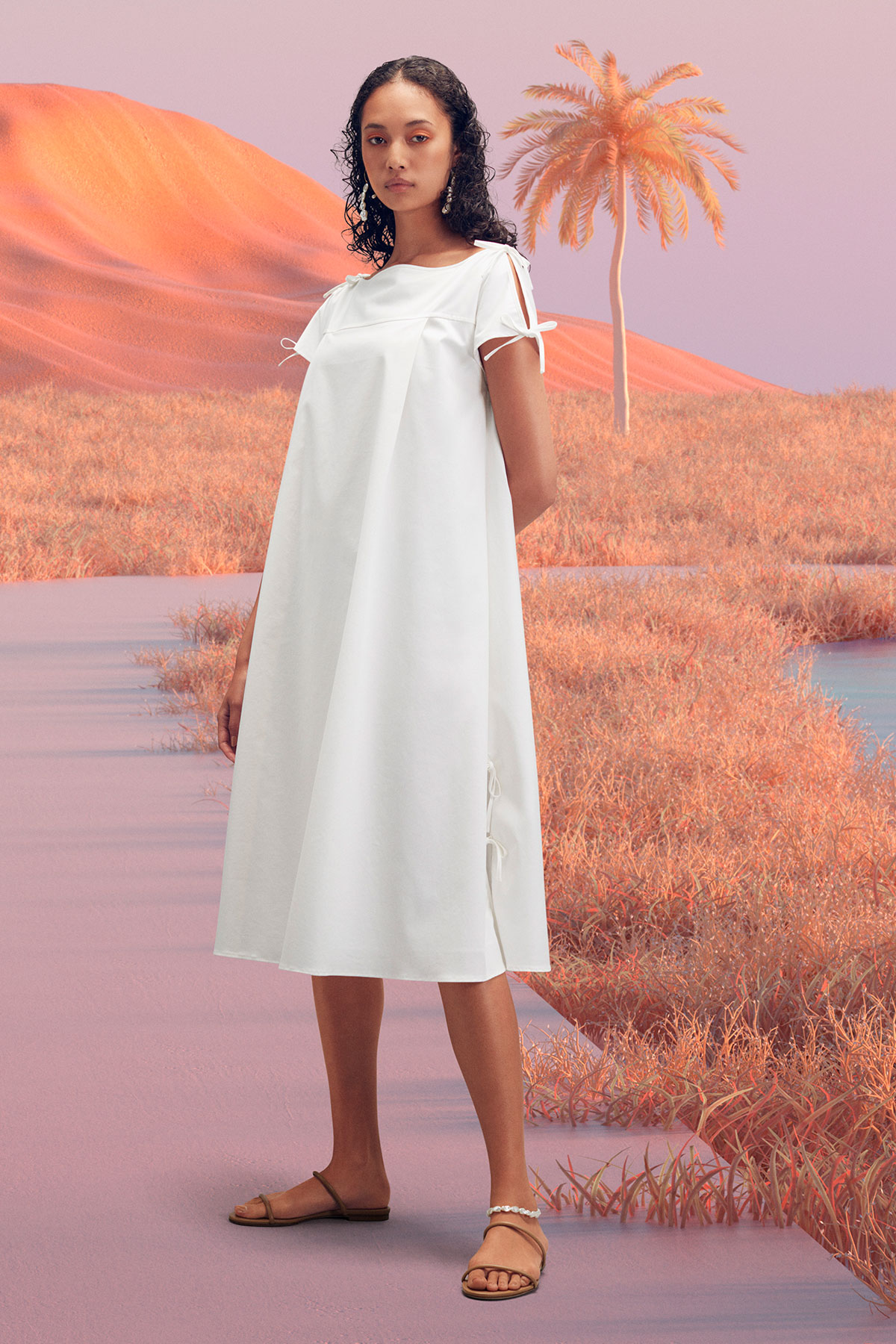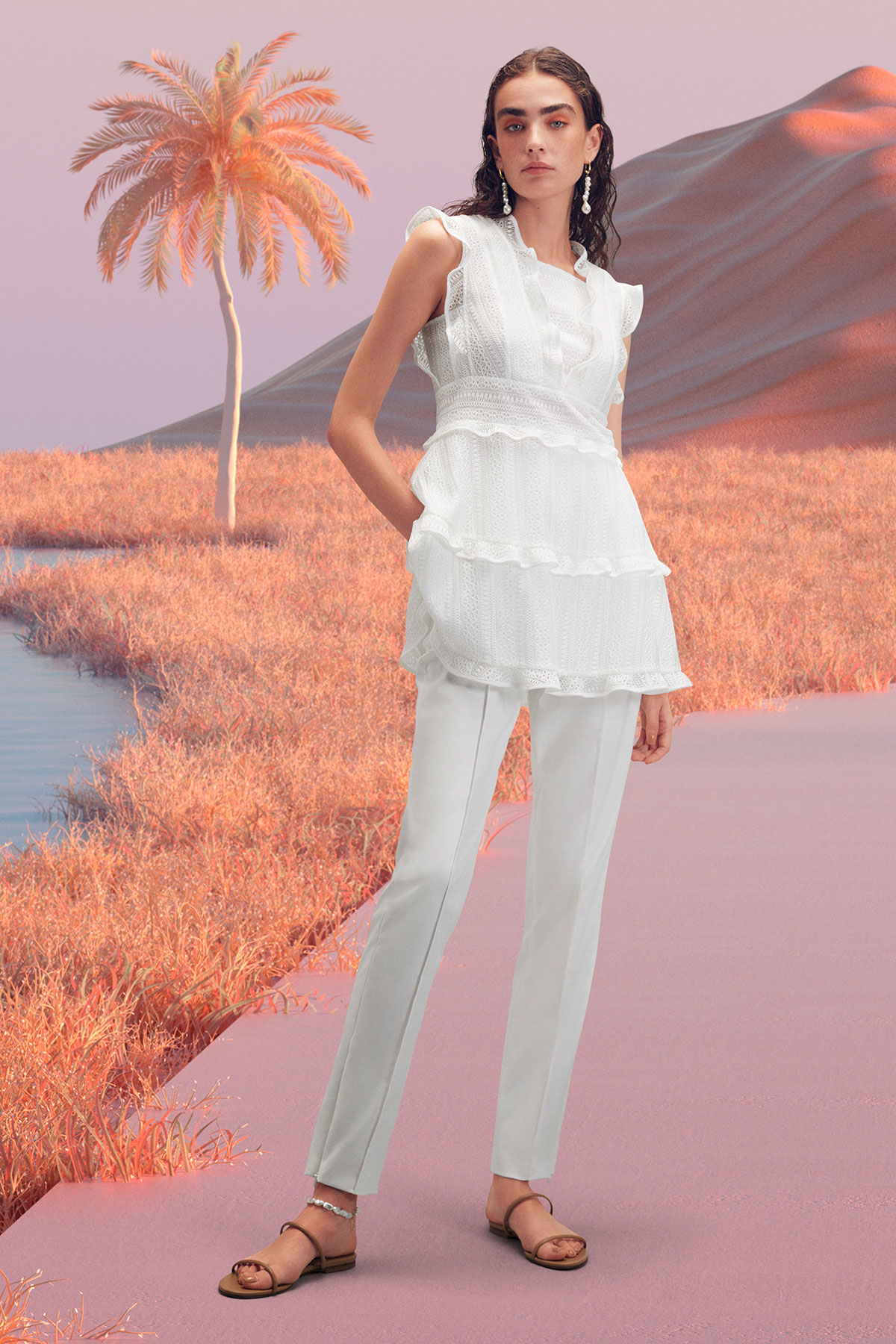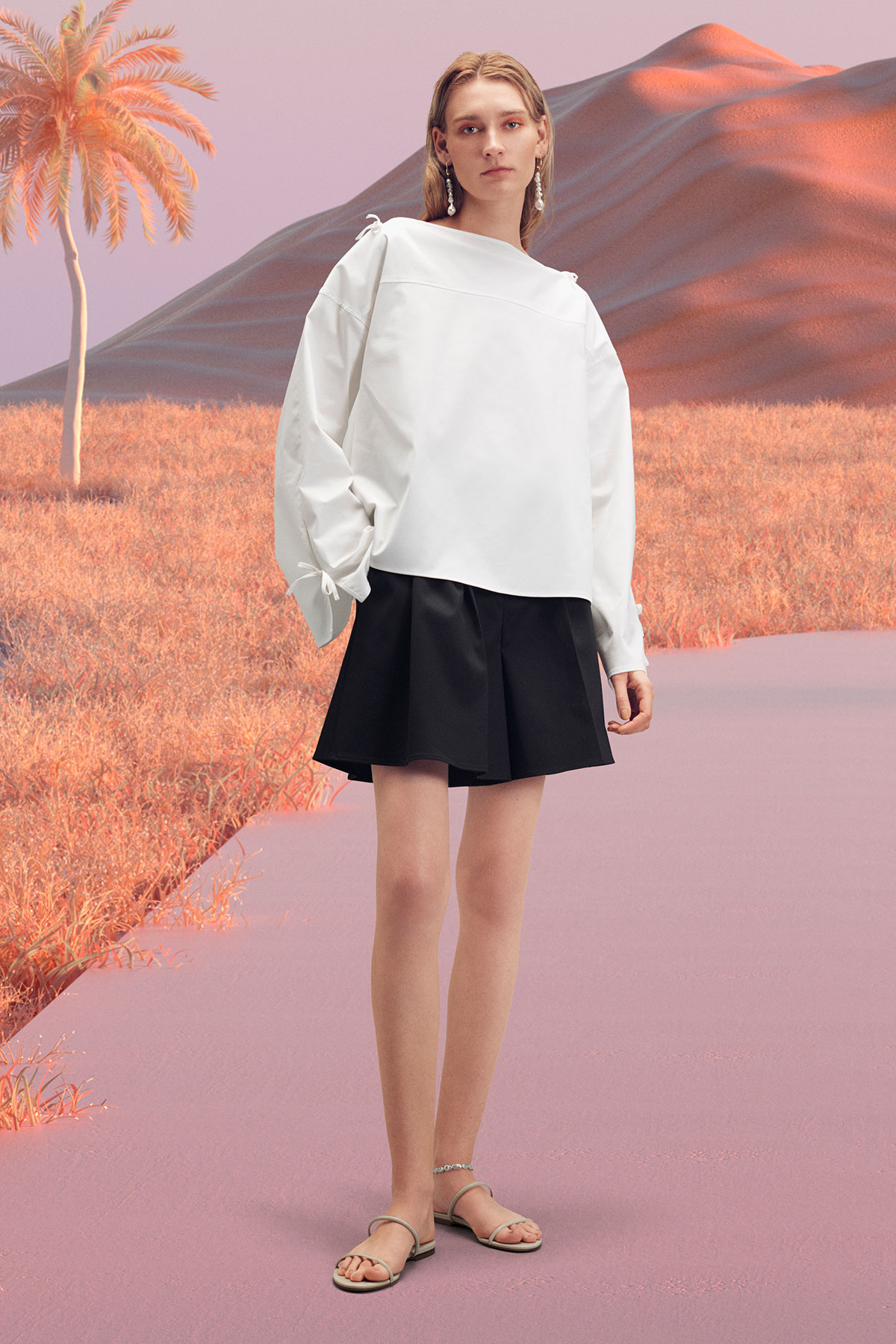 ---
Images courtesy of Adeam