By Camilla Akrans for 25 Magazine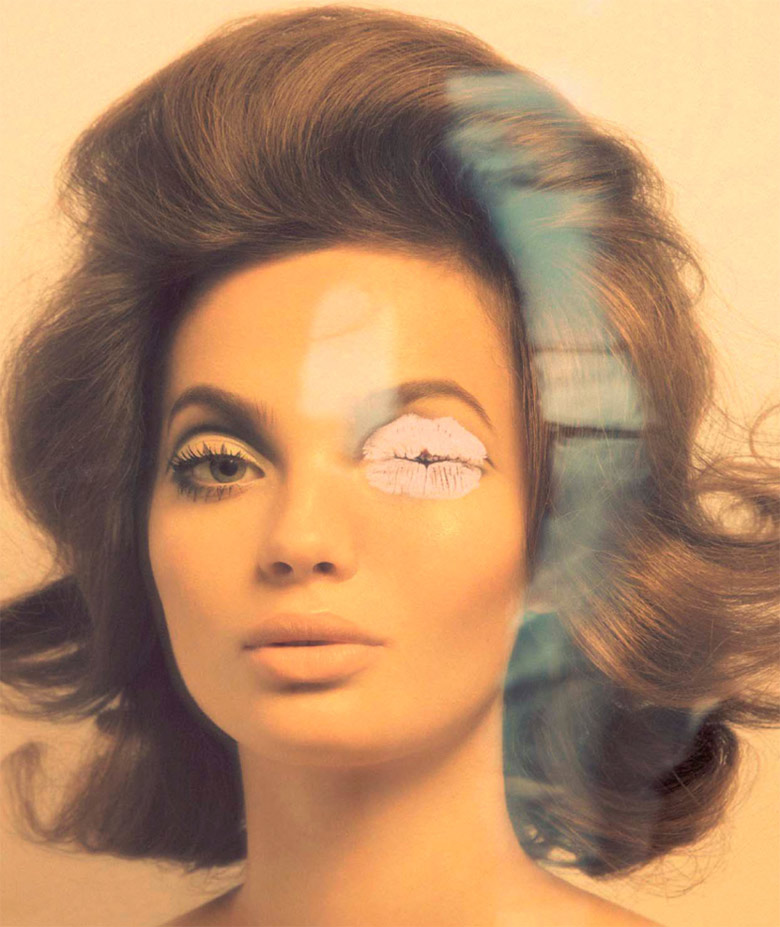 Crowned as "this year's hairstylist" at the Swedish ELLE gala in 2012 and nailing jobs for the biggest Swedish brands including Tiger of Sweden, Cheap Monday and Filippa K, there is absolutely no stopping Ali's success. With a recent move to London, he is now taking on the international fashion industry one brush-stroke at a time.
Styling the twilight star Dakota Fanning's hair when she appeared on the cover of ELLE UK's February issue, and with work shown in numerous magazines around the world such as Vogue, GQ and Anja Rubik's 25 Magazine, the incredibly talented Ali Pirzadeh has proven that the fashion industry can't go on without his creative touches.
Q: How did you end up in fashion? What inspired the career choice?
---
I started with studying economics, but understood quite quickly it was not for me. I have always been drawn to shapes and creativity and I knew that hairdressing was something I really wanted to get in to. The step to become a session stylist wasn't even anything I thought was reality but I knew I wanted more than just stand in a salon.
I used to have weeks where I got inspired of different things, for example I remember I watched a documentary about Marilyn Monroe and after that for an entire week all my clients stepped out of the salon with Marilyn Monroe set.
Q: What hairstyles are you into right now?
---
I will always be in love with the brushed out texturized 60's or free 70's  feel. At the moment shorter hair on girls appeal me a  lot  –  like Linda Evangelista had back in the 90's. But to be fair at first I always look at the person, I don't think one haircut suits all. I always love to talk to the person and find out who he or she is, and also look at the person's individual face shape. And build a look after that.  
Q: Is there any specific celebrity or model you would really like to work with?
---
Kate Bush! I love everything she stands for and all the looks she has had through all the years. I pick a lot of my influences from her. That's what I love, how she expresses her personality and goes in to these different characters.
Q: Which current hair style trend would you like to disappear?
---
I love it all! But if I have to say one, it's the extension ringlet curls some girls seem to go for. When I see someone with those kind of tonged curls on the street, I just want to run up and shake it out!
By Camilla Akrans for Vogue Italia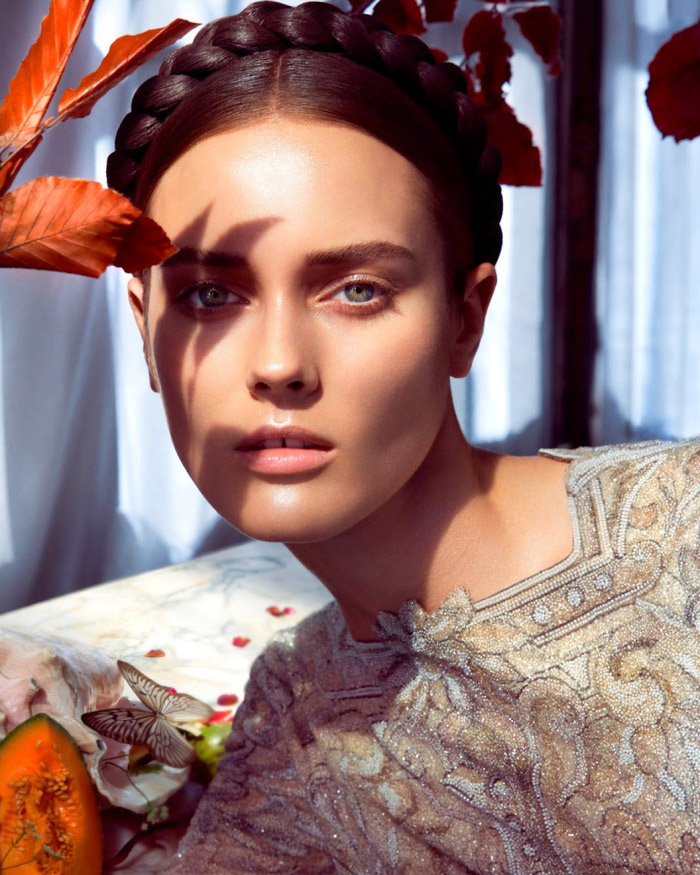 Q: Which element of your job do you most enjoy – shoots or shows?
---
I enjoy it all, I love to be involved in creating a beautiful image and work as a team to reach that goal, but I also love stepping into a designers world and share his image of the character he wants to portray. It is always an amazing rush backstage on shows and that is a bit addictive. At the end of the day we are in this industry to express our vision and be creative and that's what you get to do with both shows and shoots.
Q: What are the trends for Spring/Summer 2014? 
---
Shorter haircuts on girls and more polished hairstyles. Over all more groomed healthy looking hair and more focus around the color. Due to all the hair chalks being released on the market I believe people will be more playful with hair and that's what I would love to see!
Q: What's the most important lesson you have learnt in your career?
---
To believe in yourself. It is a scary world to step in to at start, and if you don't believe in yourself why should anyone else. You need to stand by and believe in your vision and ideas and make them come across. But always remember we are always working in a team and that 's so important not to forget. Everyone works together to create and realize the characters and the concept behind each shoot.  
Q: Who is your fashion icons?
---
To name just a few, I would have to say Alexander McQueen  because he was a true visionary – he was such an artist and he expressed that in so many beautiful ways. Also, David Bowie for the way he expressed himself on stage and the way he blurred out the lines between masculinity and femininity. Kate Bush is a true fashion icon as well, her musical and artistic vision really translates well into the field I'm working in and is an inspiration on a daily basis.
 By Warren Du Preez & Nick Thornton Jones for Numeró Magazine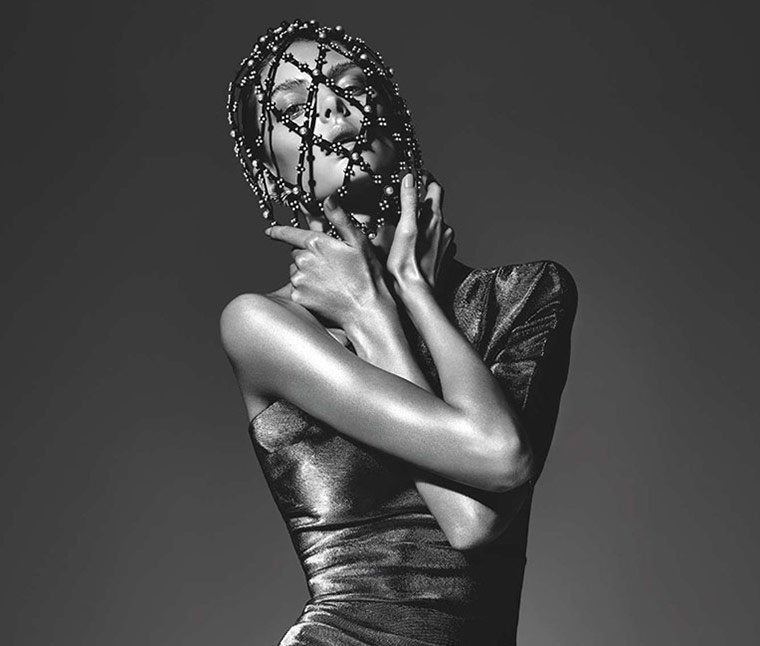 Q: Your favorite fashion era 
---
End of the 60's to beginning of the 70's, I just love how women portrayed themself during the end of the 60's – how women got stronger and broke into these feminine creatures.
Q: What has been the biggest challenge of your career?
---
Balancing private life and work. I travel a lot and I love it, it's just the thing with making time for family and partner that is challenging .I believe your private life is so important  because that's when I spend time with my loved ones relax and get new energy and inspiration for future projects. And thank God I have a great agent and agency, ClmUK That helps me plan my days and time. I just wish there was more days in a year!
Q: Who or what influences you?
---
It can be anything, anything that gets my attention. It can be architectural lines in a building or the softness and harshness of nature. I think you get influenced from different elements of life. 
Q: Who do you think of as a muse?
---
Brigitte  Bardot, Jane Birkin and Jean Shrimpton always sneak into my head. 
Q: What's your favorite part of your job?
---
To create and play with the styles of all these beautiful amazing girls. Also the travel, I have been fortunate enough to get to travel all over the world and experience places I probably never would have experienced otherwise.
---
Interview by Alexei Key
Follow Ali on Instagram.