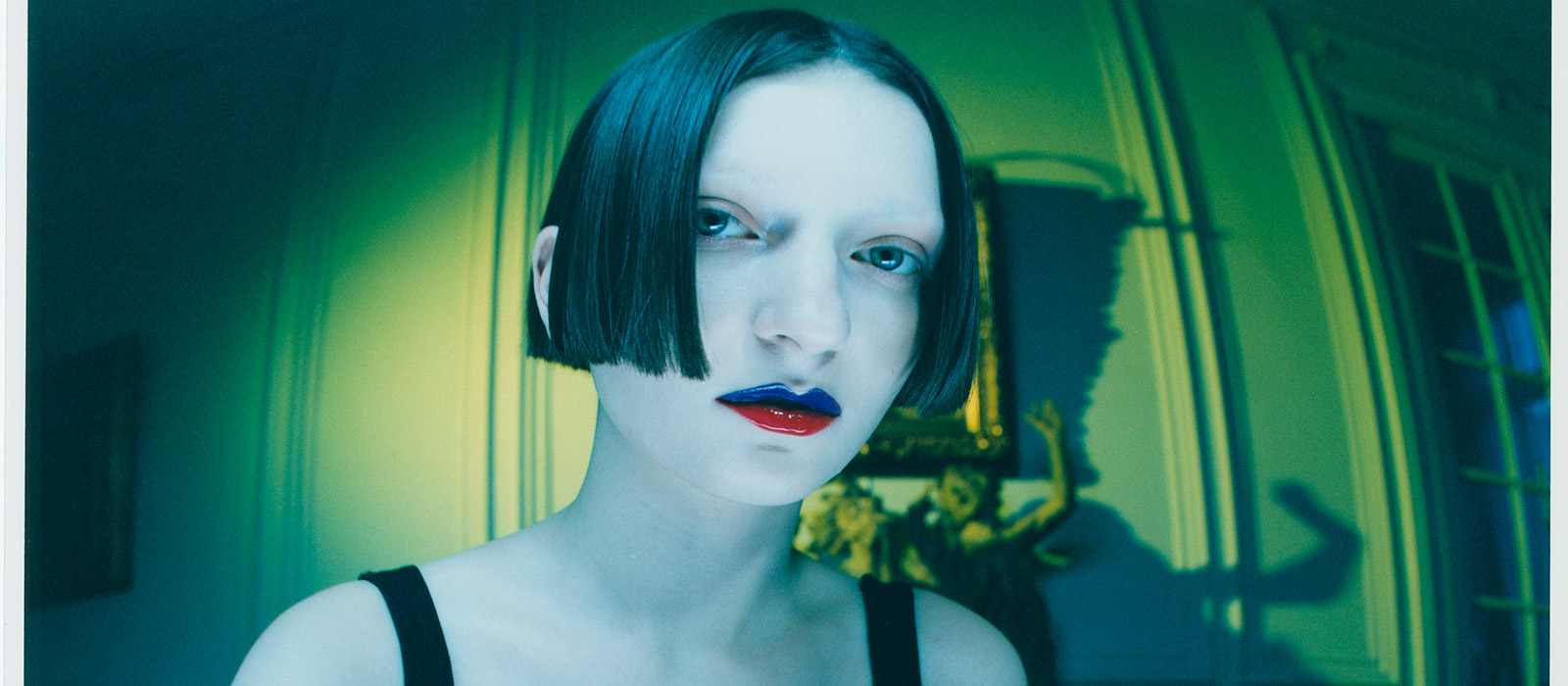 Cecile Paravina
Makeup Artist
Paris, France. January 5th, 2021
Interviewed by Alexei Key
Photographed by Lee Wei Swee
The Paris-based makeup artist Cécile Paravina talks beauty and self-expression.
---
When I was growing up, my mother was very fond of skincare, and through this she transmitted an idea of luxury to me. She used to purchase creams from Lancôme and Clarins, and she would give me the samples that accompanied them. I eventually amassed a collection of miniature creams, serums and cleansers, which I would use to take good care of my dolls and toys.
Later, as a teenager, I used to watch every single fashion show I could find online, and it led me to study fashion design at the Royal Academy of Fine Arts in Antwerp. Through this I discovered the work of the well-known runway makeup artists of the '90s and 2000s, like Pat McGrath and Francois Nars.
More recently I've found inspiration in the French movement of Art Brut, or "outsider art," as well as the art of dollmaking, Japanese photography and the Japanese dance known as Butoh, and advertising books from the 1970s, which I collect as well. I tend to gravitate toward a specific aesthetic more often than not, and I find quite a few similarities between these art forms.
Makeup turned out to be the most instinctive method of self-expression for me. It is something I originally started doing on myself, and perhaps the only craft I can practice painlessly compared to drawing or dressmaking. There is an immediacy to makeup, because a look can be completed in less than one hour and washed away in one minute. With cosmetics I can convey an idea without any physical attachment to the material I use. I am still very interested in material objects and luxury, but working on faces and bodies just feels more direct for now.
As a makeup artist, I'm less interested in natural beauty than constructed beauty. This includes highlighting your preferred features, understanding what makes you feel confident, and sharing this result with an audience. For me, constructed beauty is in essence an act of generosity, spending two hours in front of a mirror to share your look with others.
Makeup as a means of self-expression, meanwhile, is a relatively new idea, and as the market expands, it should become more varied and complex to accommodate consumers who pursue their quest for individuality. I also feel like the line between consumers and professionals has been reduced by social media and beauty influencers who have made knowledge about makeup globally available. With the rise of "prosumers," the craft of makeup has been democratized, and that potentially opens up space for creativity.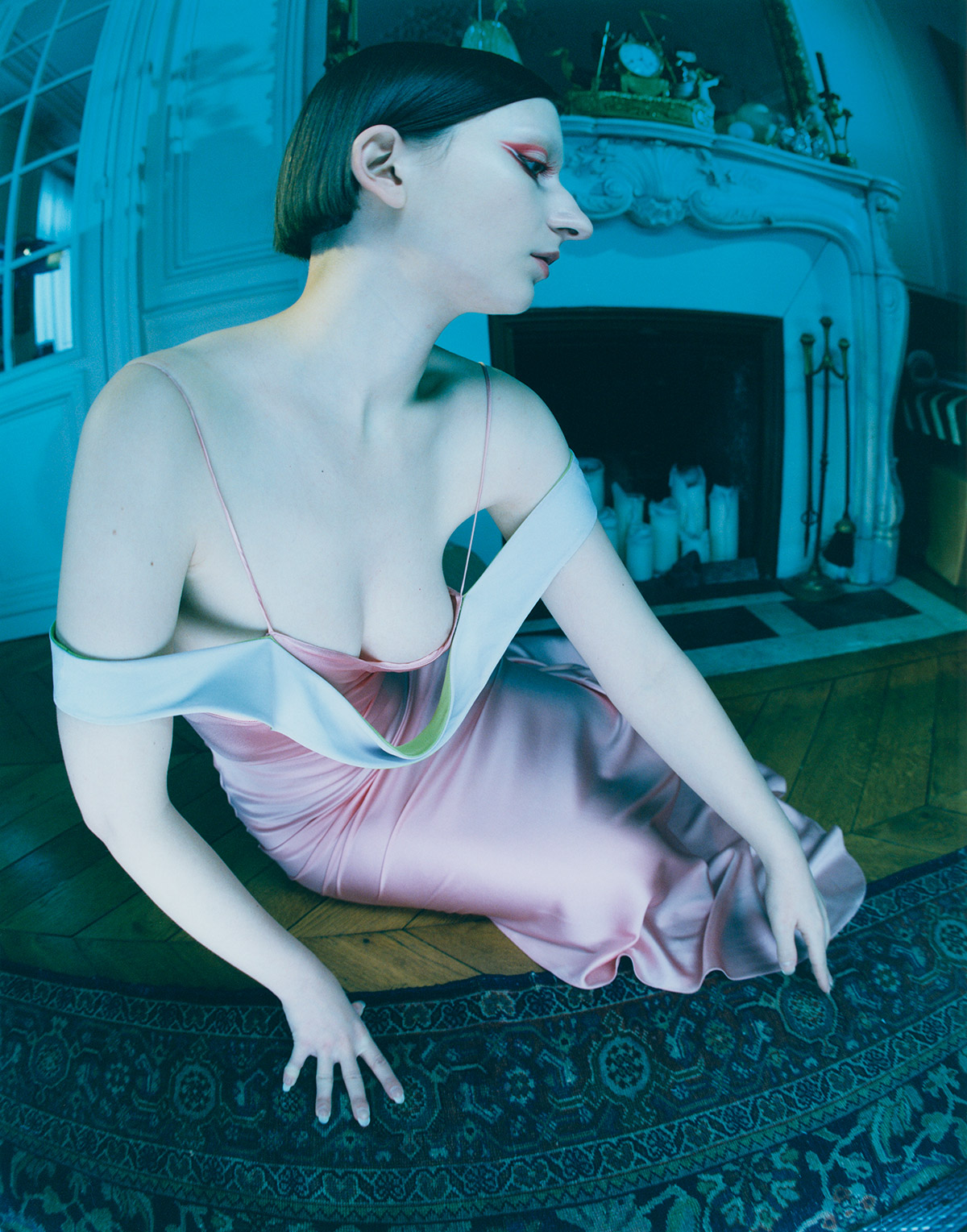 In my own work, I try to create a rich ecosystem for ideas to emerge. This starts with daily research: I gather references related to beauty online as well as in books, exhibitions and films. It's important to stay active culturally and to keep a continuous flow of images to assimilate. Another substantial part of translating my vision into finished looks is to practice; I test out a lot of ideas on myself and occasionally provide my clients with previews when the projects allow it.
The Ninamounah show in Amsterdam was among my most memorable experiences. It was the second fashion show I worked on as a key makeup artist, and the design team allowed me to create a look using actual butterfly wings as eyelashes. I was so relieved when everything finally worked out, considering how delicate the butterfly wings were to manipulate.
Recently I worked with performance artist Miles Greenberg on his project "Late October" at Galleria Continua. I found it inspiring to collaborate with an artist who had such a powerful sense of movement and theatricality. The combination of body paint, movement and installation turned out to be so striking visually, it left me wanting to do more collaborations of the sort.
Collaboration and working under pressure are two of the most fundamental aspects I've learned about the job since I joined the industry. As it has only been two years that I am part of this industry, I haven't been able to witness major changes, although it seems that only a few years ago the industry still considered models more like empty vessels that they would fill with content, whereas now it seems models have become sources of content. From my standpoint, it can be interesting to create looks specifically for models who already have a curated image of themselves.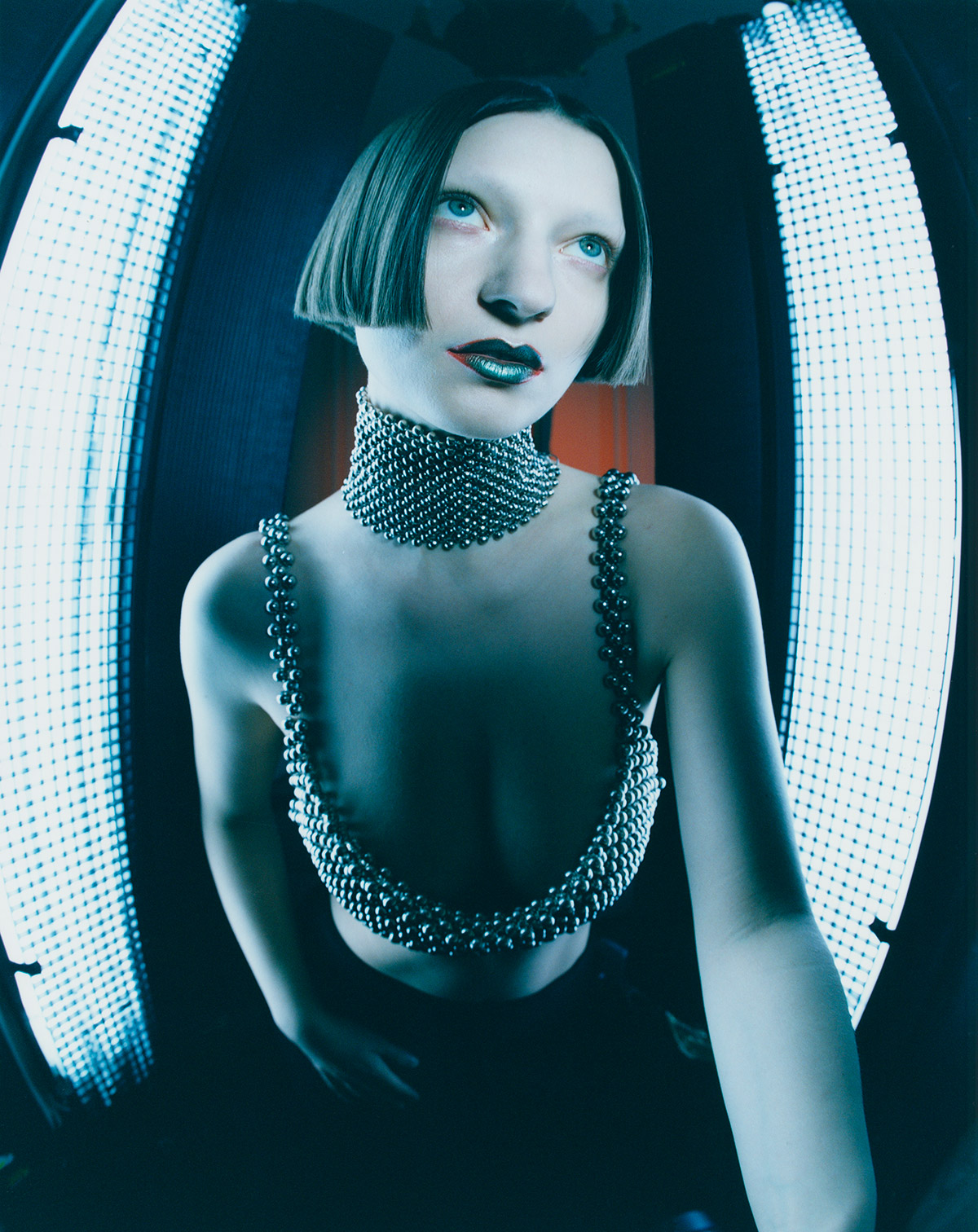 For my own inspiration, I look at what was great and well-made in the past. Interestingly, some of my favorite periods in art are all post-war. For instance, Japanese New Wave was undoubtedly a result of the impact of Hiroshima and Nagasaki on Japan and its movie industry. This pandemic might affect my generation of creatives, but perhaps it will take a few years to process the crisis and convert it into something culturally valuable.
Partly due of the pandemic, I hope makeup will continue to shift more toward experimentation, since it is increasingly destined to be presented in images, rather than experienced in real life. It is an already existing phenomenon as trends are being highlighted virtually, but I would expect isolation, and masks, to accelerate that.
As a result, makeup users will aim for looks that work on camera vs. social settings. At the same time, we could see filters replacing HD makeup in certain fields, including cinema and fashion, leaving space solely for SFX makeup and creative beauty.
Ultimately, because it is new to me, or because it's something we haven't seen before and therefore disrupts our subjectivity, these are among the reasons I think beauty cannot be defined.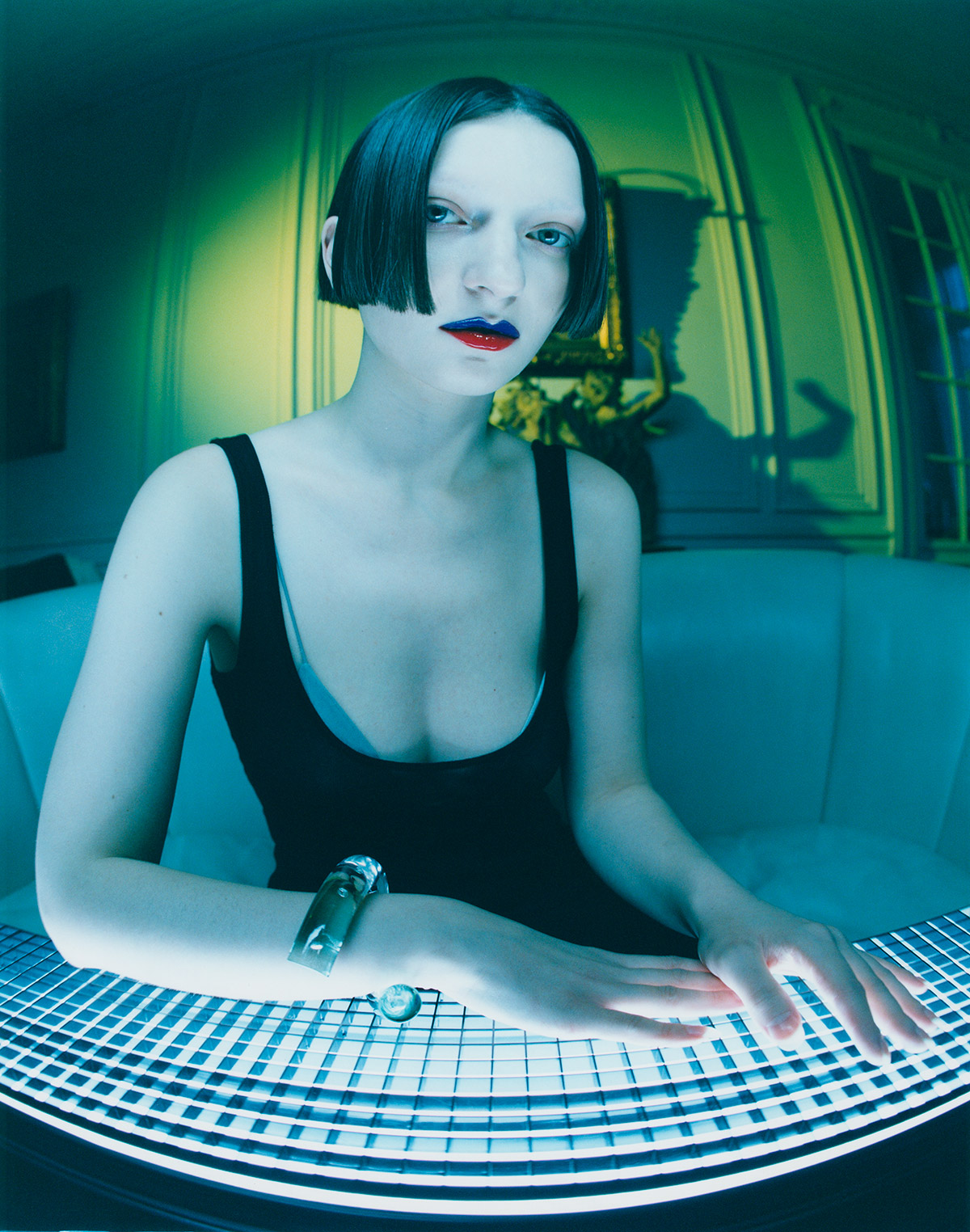 ---
Cécile's top 5 favorite makeup products from this shoot:
1. Fenty Mattemoiselle Plush Matte Lipstick in "Violet Fury" & "Madamn"
2. Natasha Denona eyeshadow in "Blackest Black"
3. Anastasia Beverly Hills "Norvina Vol. 3" eyeshadow palette
4. Makeup Forever artist color pencil in "Any Tangerine"
5. Shiseido Synchro Skin Self-refreshing Foundation
---
Produced by Fashionography Creative