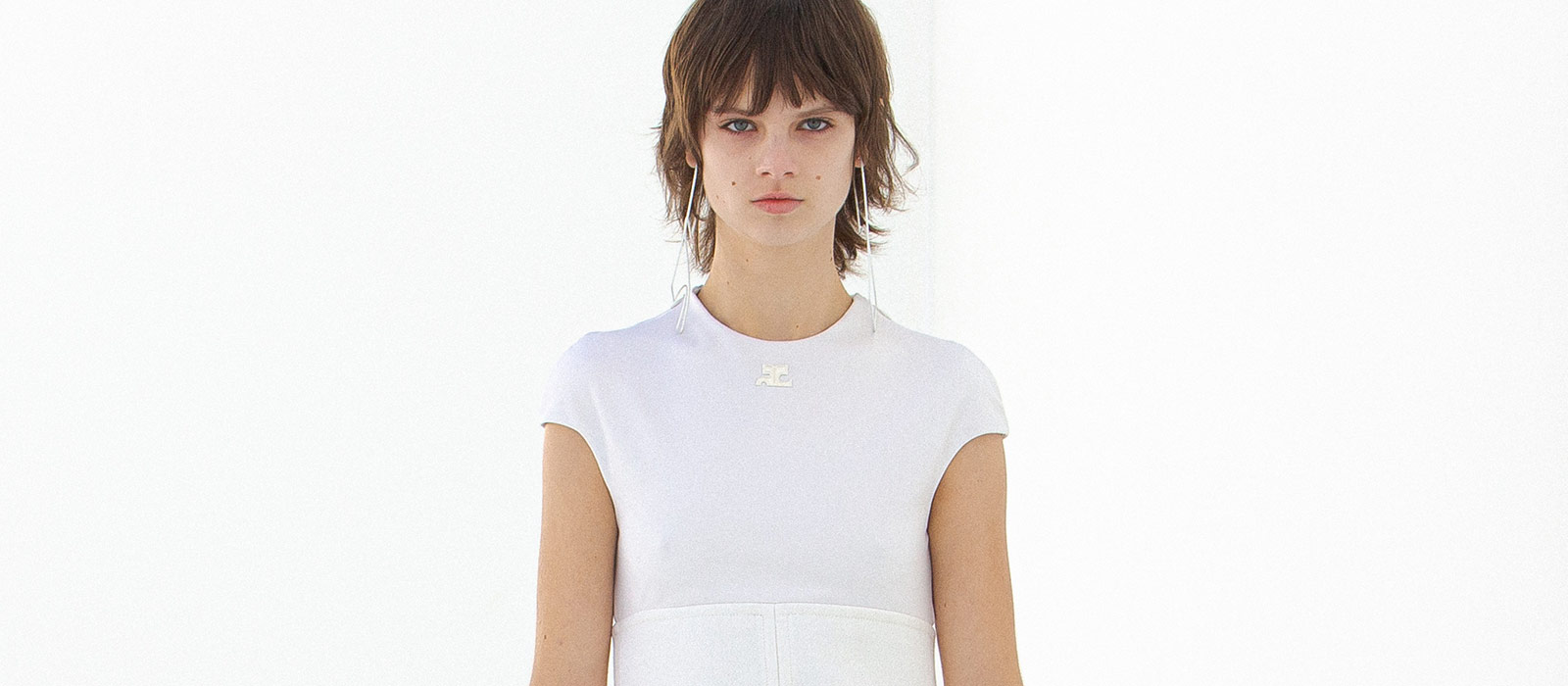 Courrèges
Fall/Winter 2021

Nicolas Di Felice's first collection for Courrèges, "I can feel your heartbeat", is an ode to youth, looking back at a young André Courrèges and his "workshop era" beginnings when his vocabulary began to take shape. Big volumes, initial explorations of geometric construction and round, pronounced seam allowances. But it's also a vibrant letter to modern-day youth which can no longer dance.
The fashion show took place on 3 March 2021 at La Station – Gare des Mines in Aubervilliers on the outskirts of Paris. A party and dance spot, hub of Parisian counterculture. A white cube rises from this industrial wasteland, as immaculate and graphic as the first Courrèges salons with a nod to the Belgian clubs near to where Nicolas Di Felice grew up, forever moulding his aesthetic vision. In the finale, groups move towards the cube, drawn by its powerful and festive beats – a piece composed by Sene like a "club edit" from Benelux, birthplace of Dance and New Beat. They climb the white wall to sneak out and join the party.
"I can feel your heartbeat" is a collection that celebrates encounters in the broad sense – between eras, worlds and people – in a way as radical as romantic. The result is a constant dialogue between the house's heritage and workwear and clubwear archetypes (trucker jackets, bomber jackets, five-pocket trousers, T-shirts). Among the different looks, the new, modern-day Courrèges silhouette stands out.
The big coat in the opening sequence reproduces the 1963 check pattern. The cut remains clean and rounded but the material is different – sheer and lightweight, bonded to a jersey fabric. Variations also appear on vinyl, the iconic Courrèges fabric, with oversized collars. Four A-line dresses also feature pairing collage-style stretch jersey tops with wool crepe skirts – rounded seams and iconic pockets. Next up is a reworked bomber shirt with a cut inspired by period details with triangular darts at the shoulder. The cut-out theme, introduced by the house in 1969, is borrowed here and incorporated into this club spirit on dresses like before, as well as tops, trousers and the iconic jacket. The show concludes with sleeker, more formal lines, like this seventies trucker ensemble, this trompe-l'œil knit recreated in pleated jersey, and these "circle and square" jumpsuits and dresses in wool crepe, assembled using geometric shapes.
"I can feel your heartbeat" is an ode to the house's values of optimism and a message of courage to young generations.
---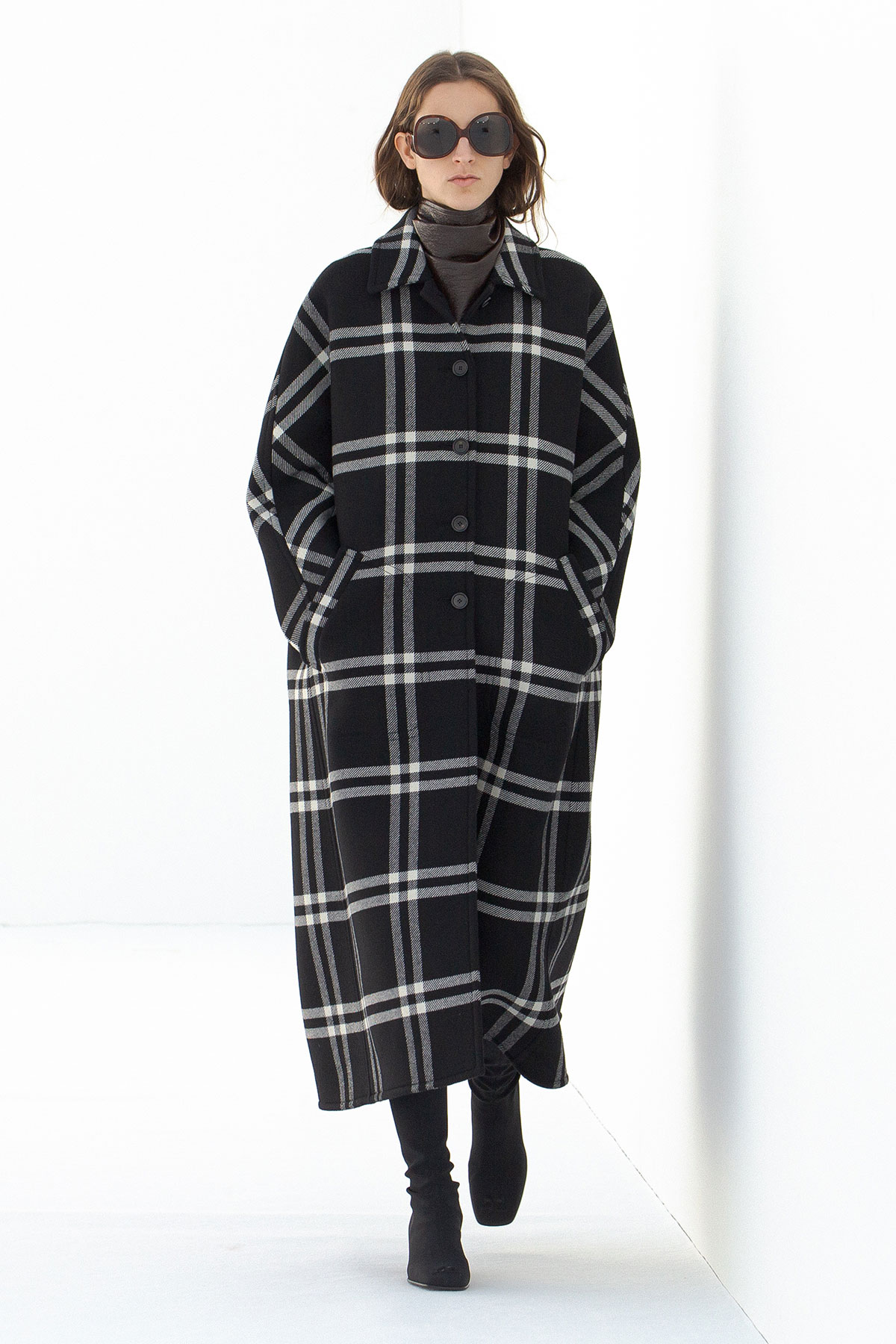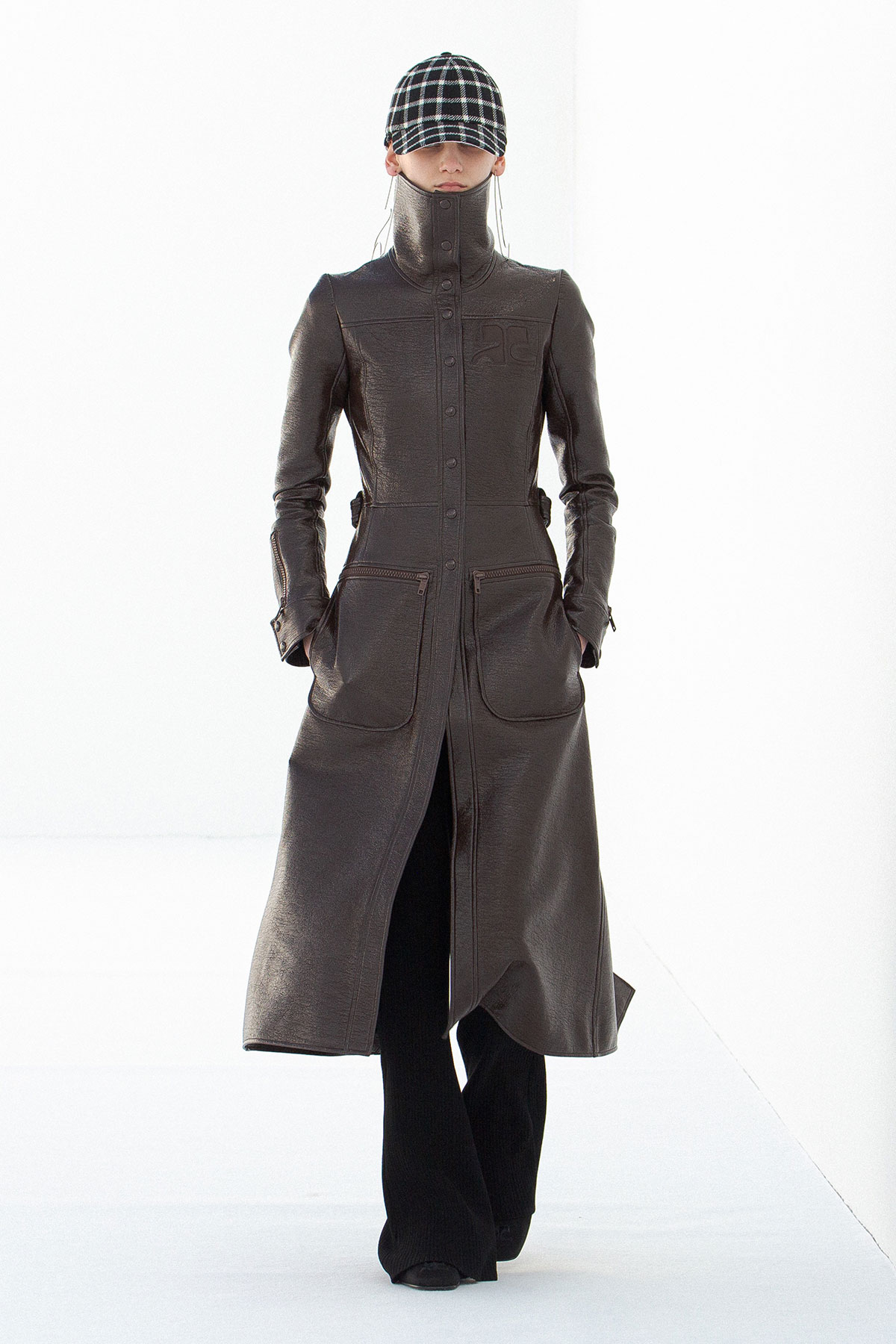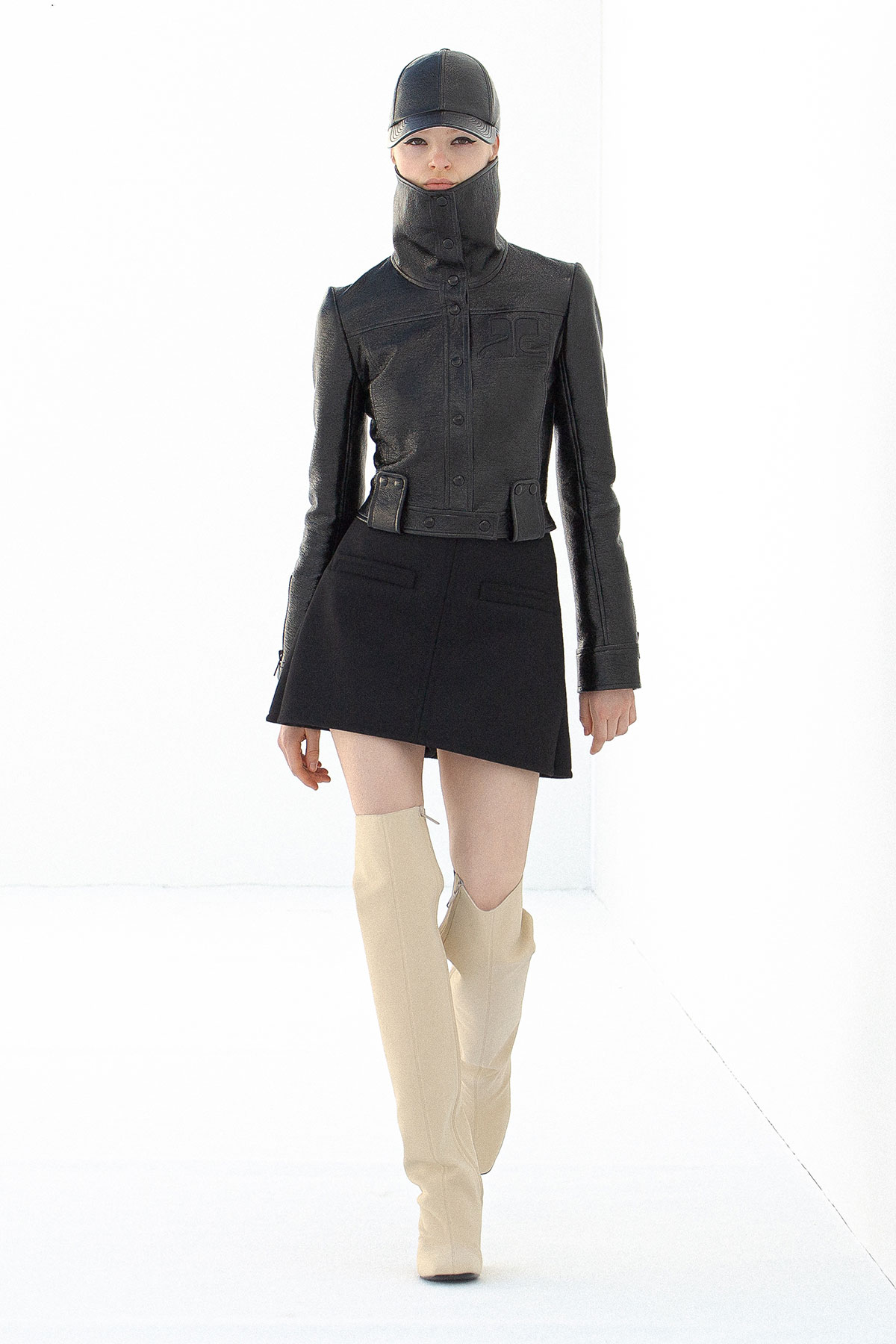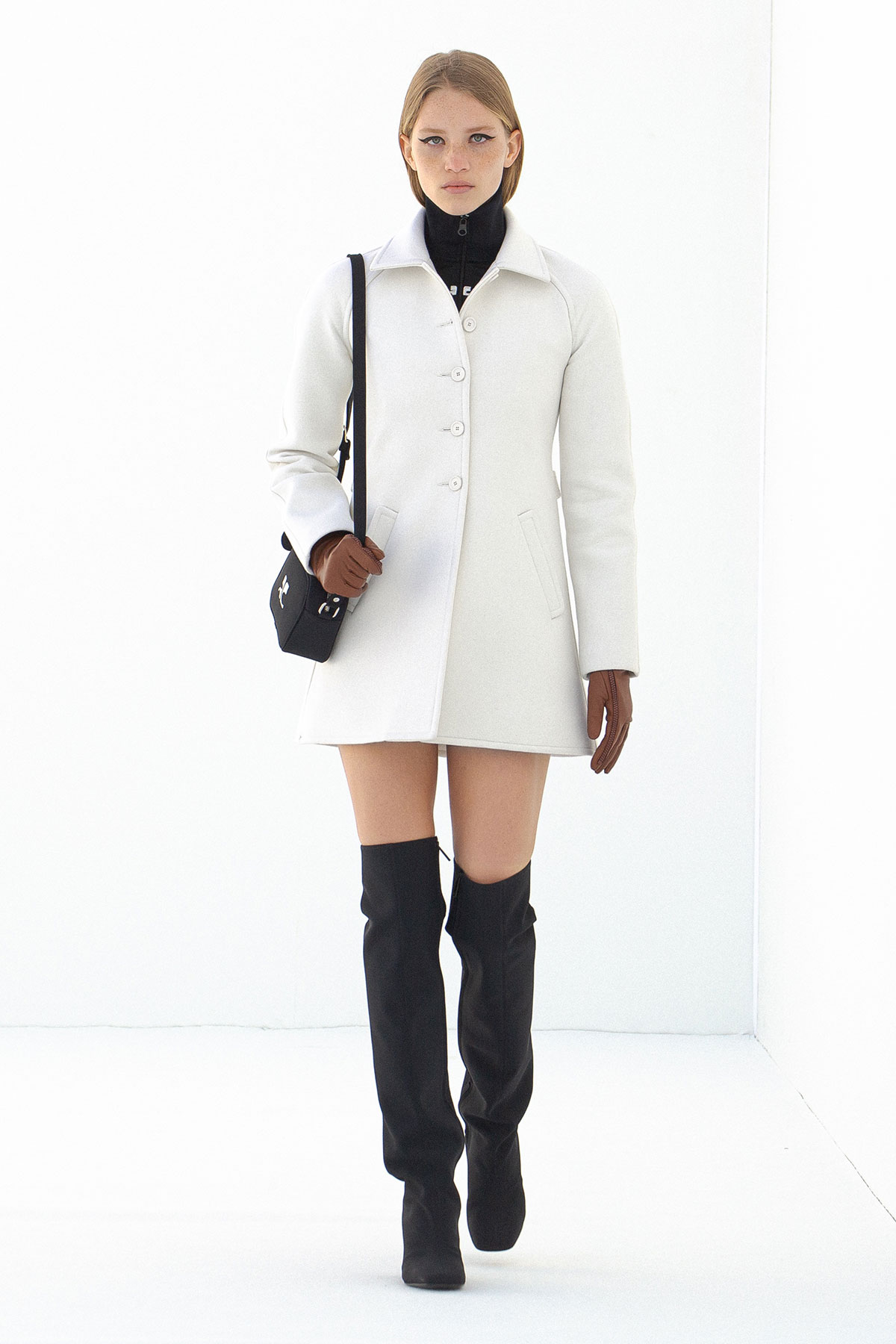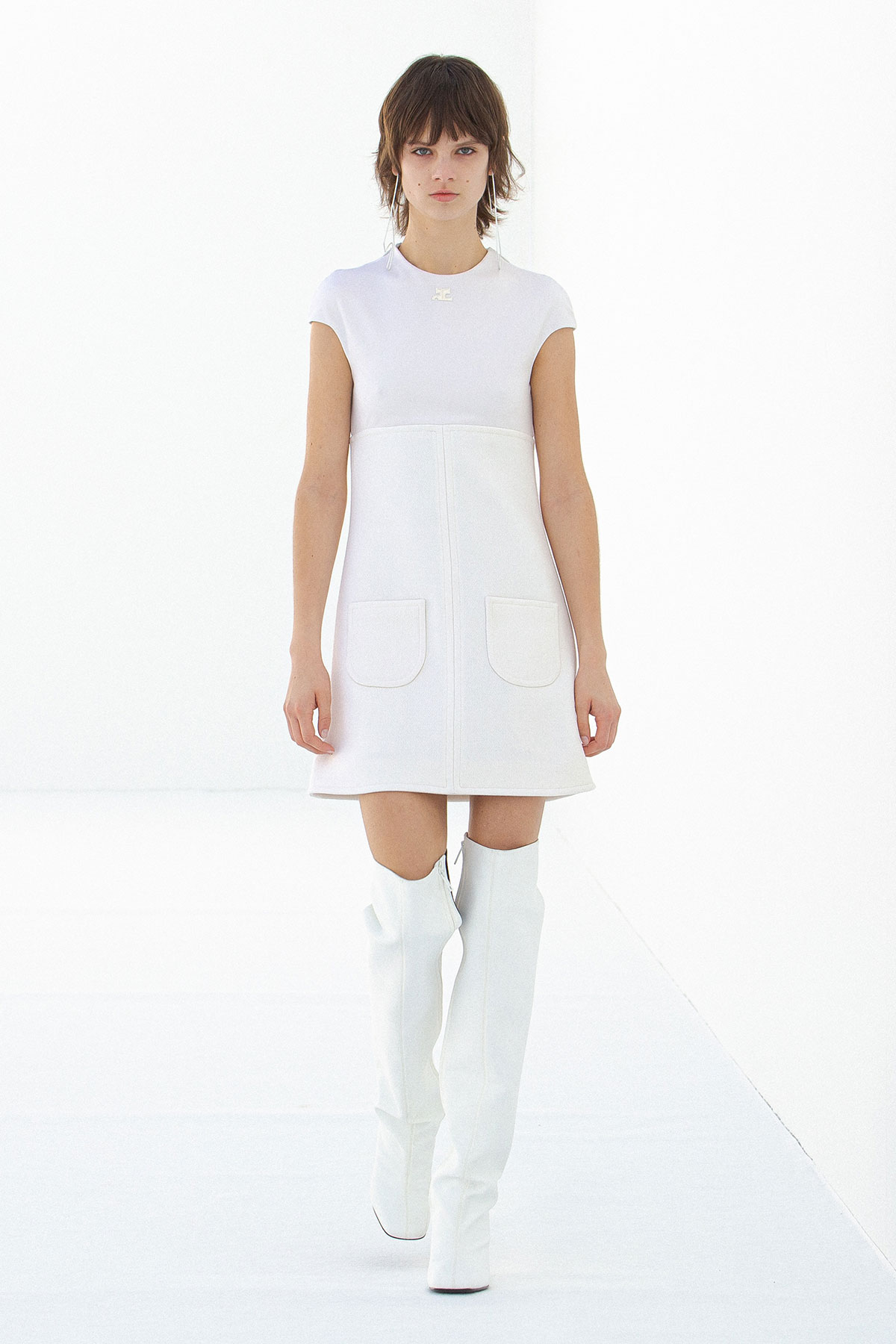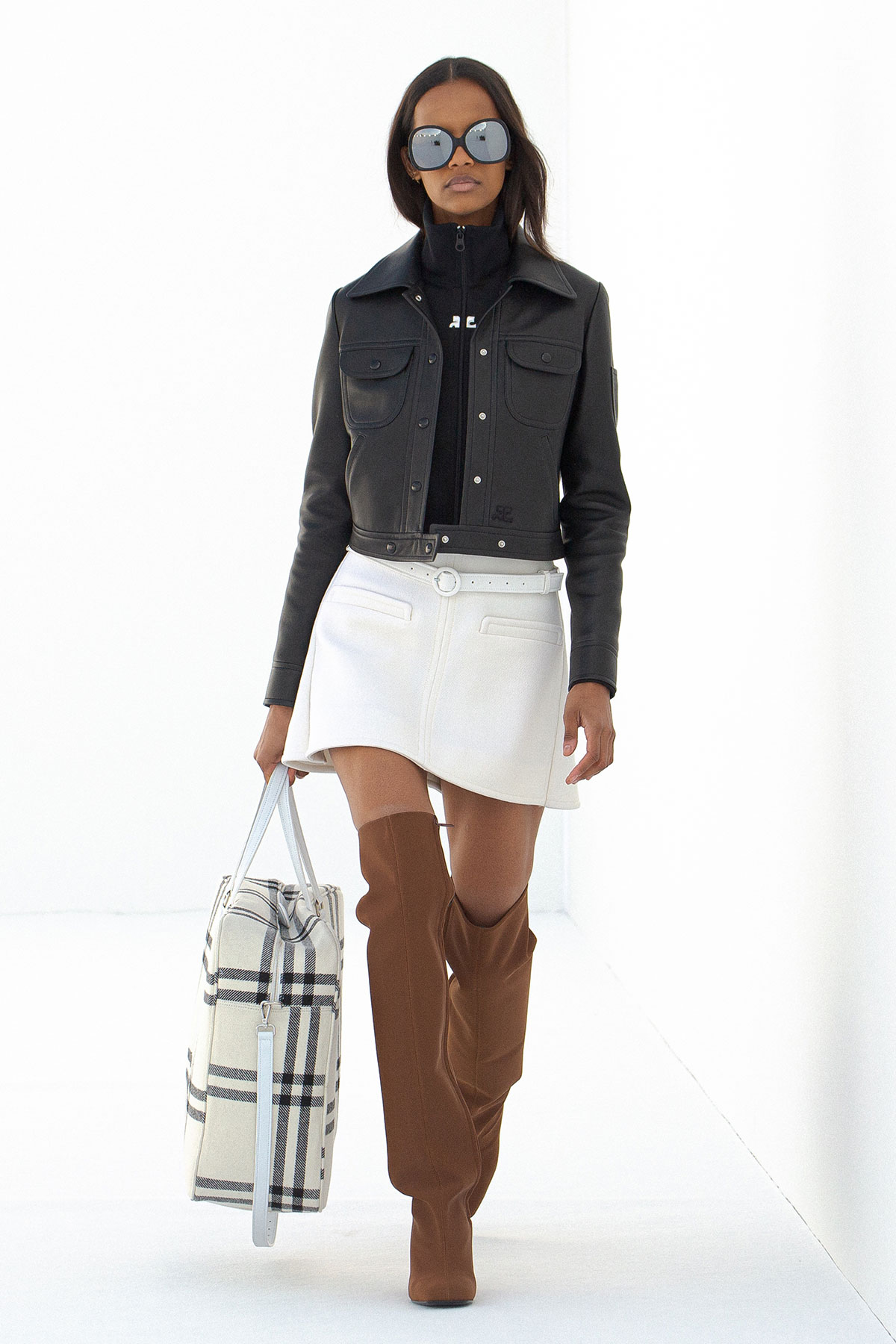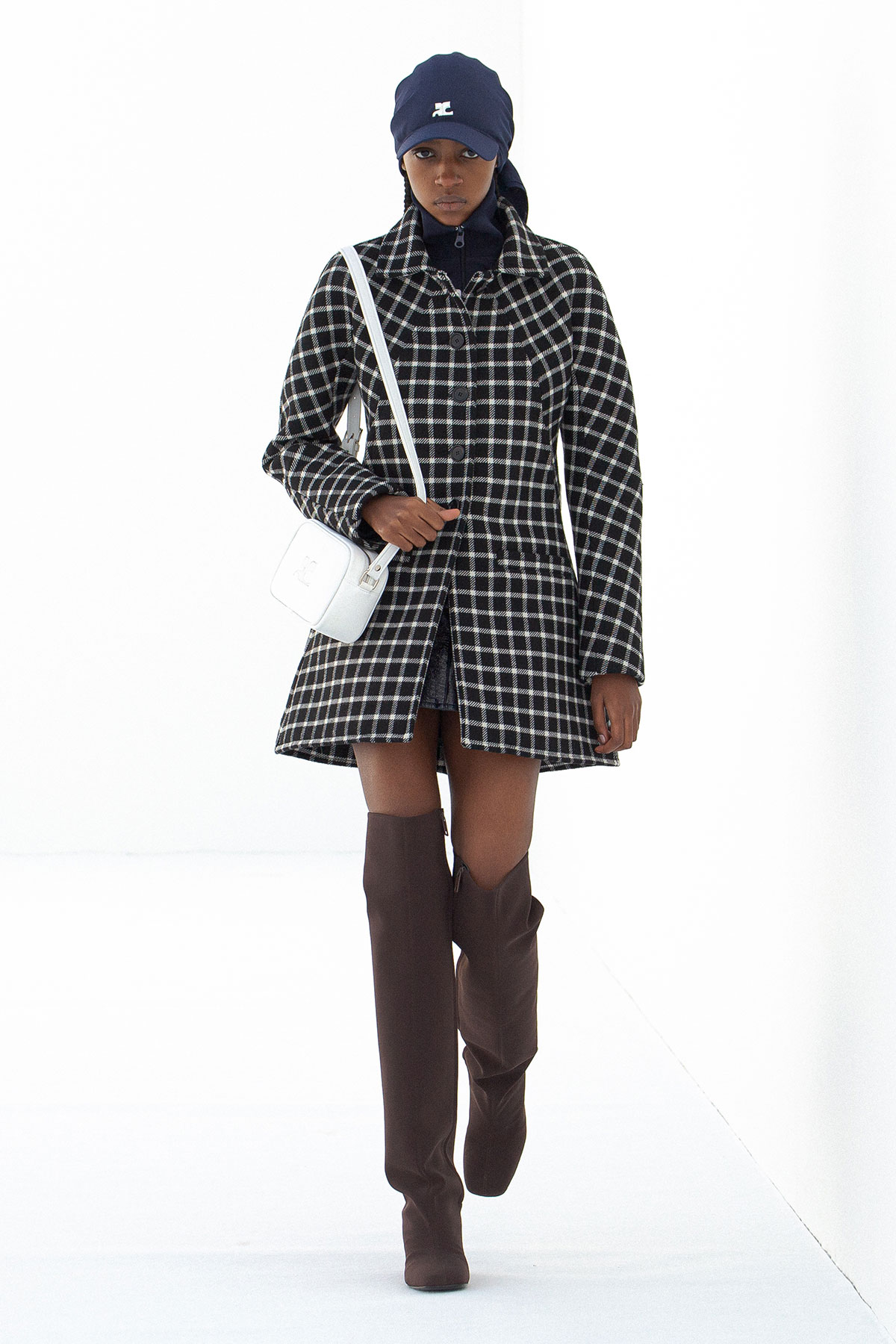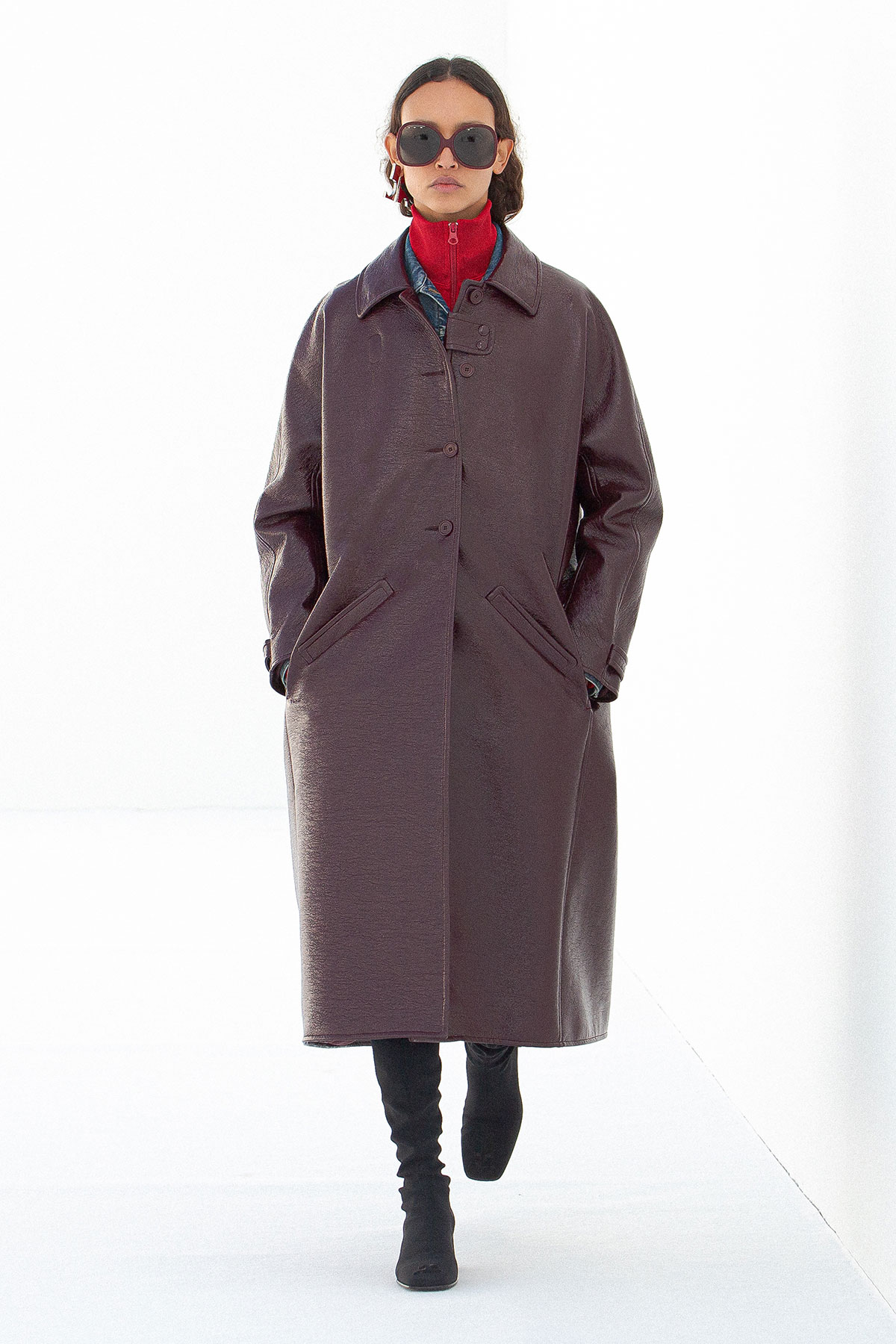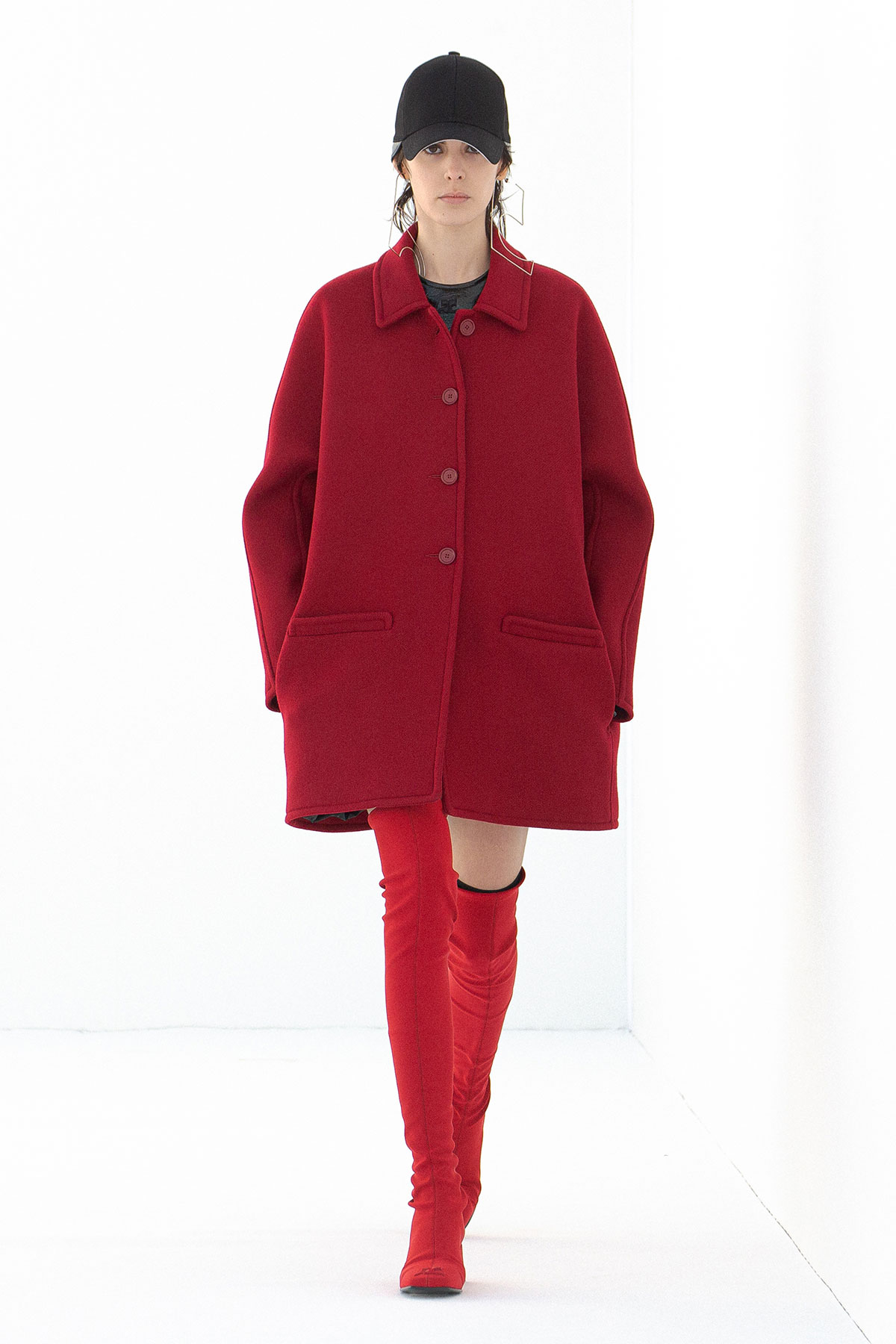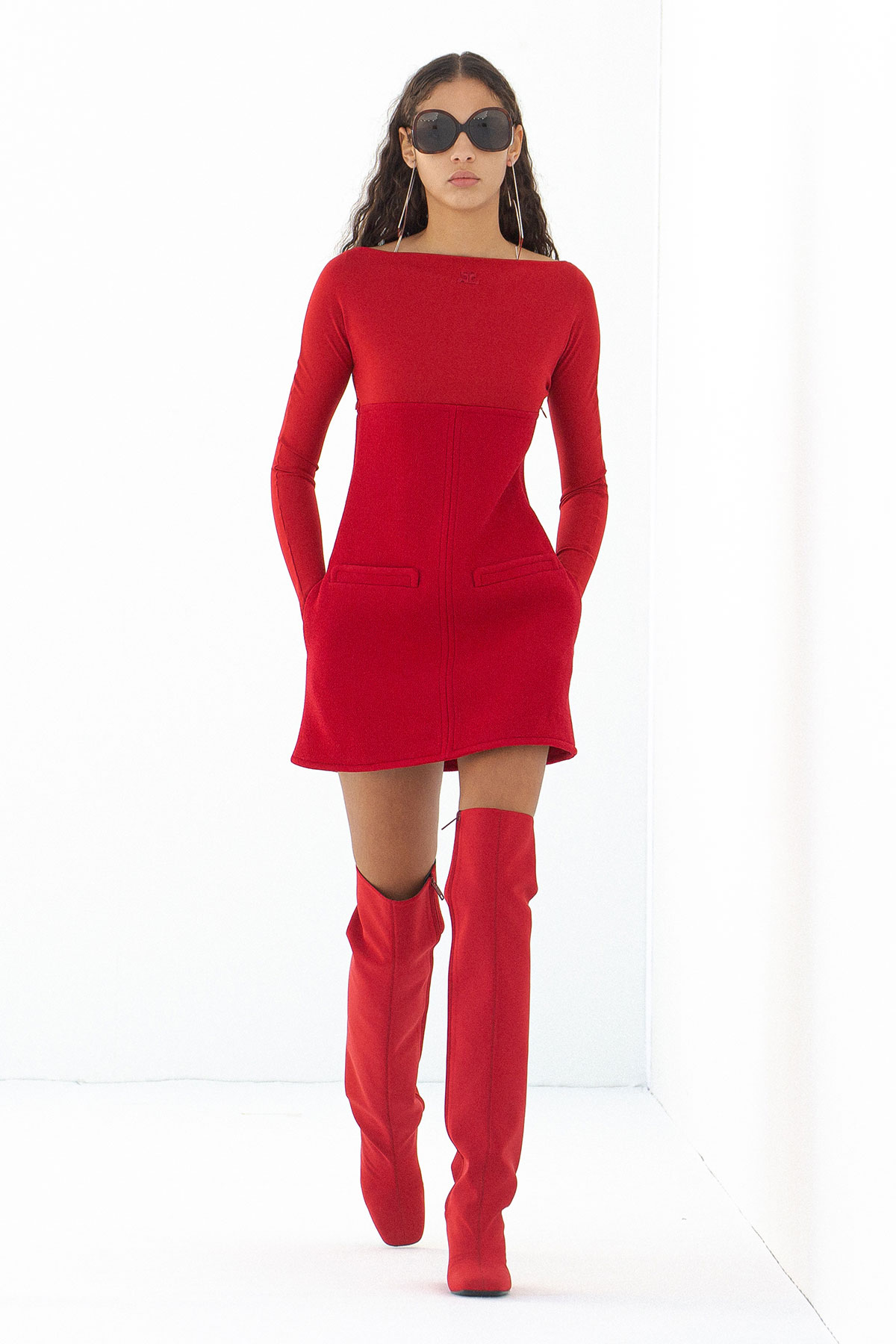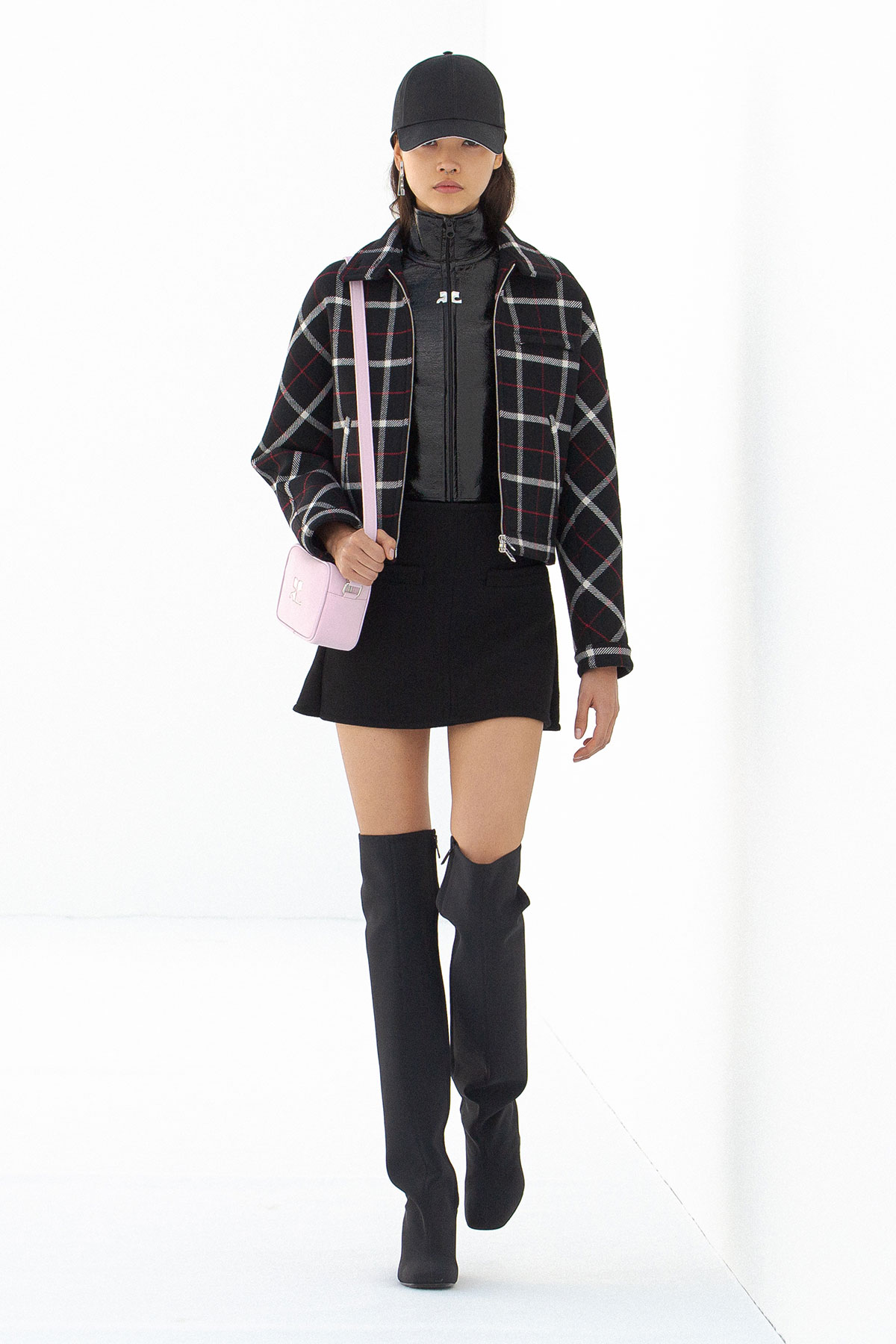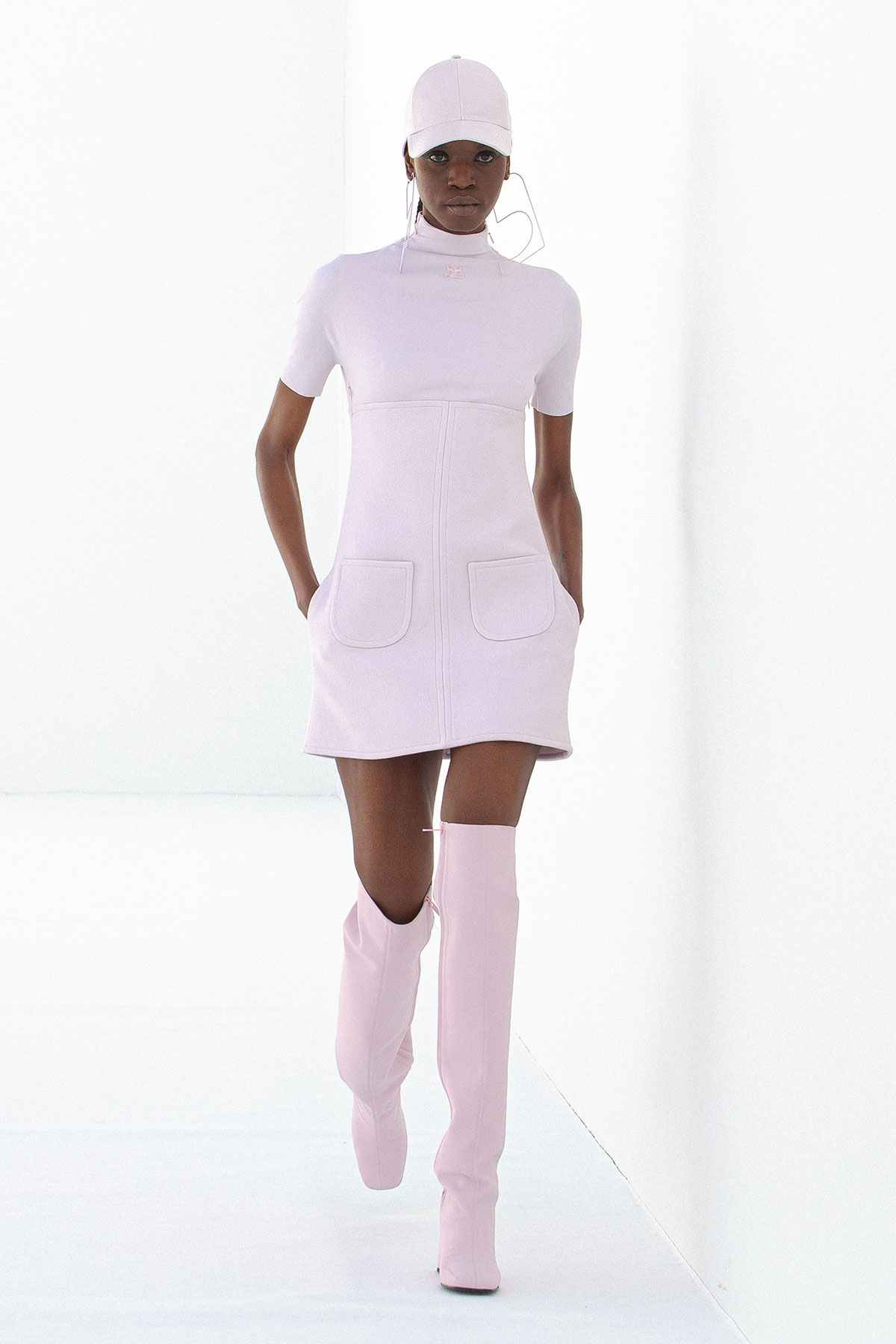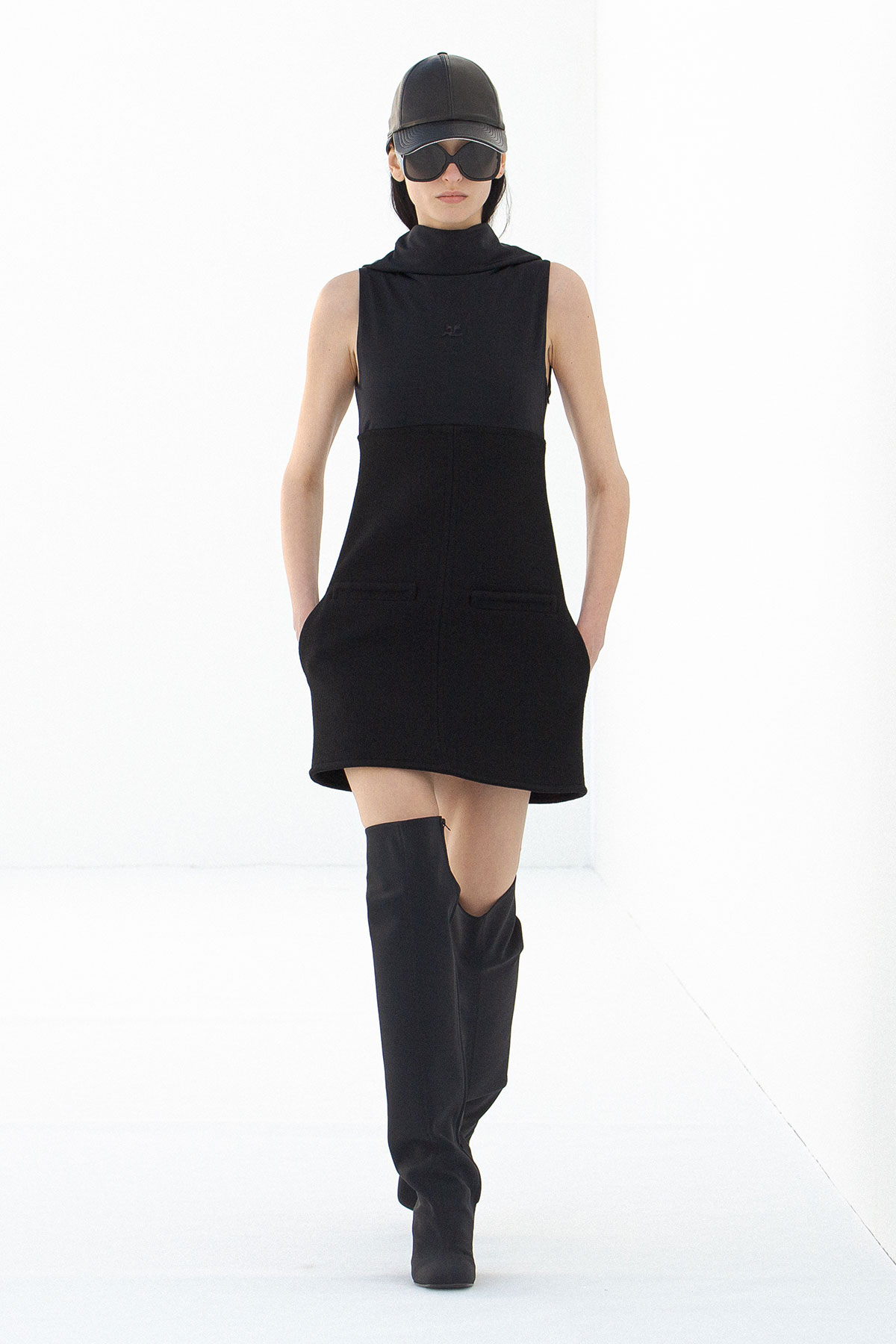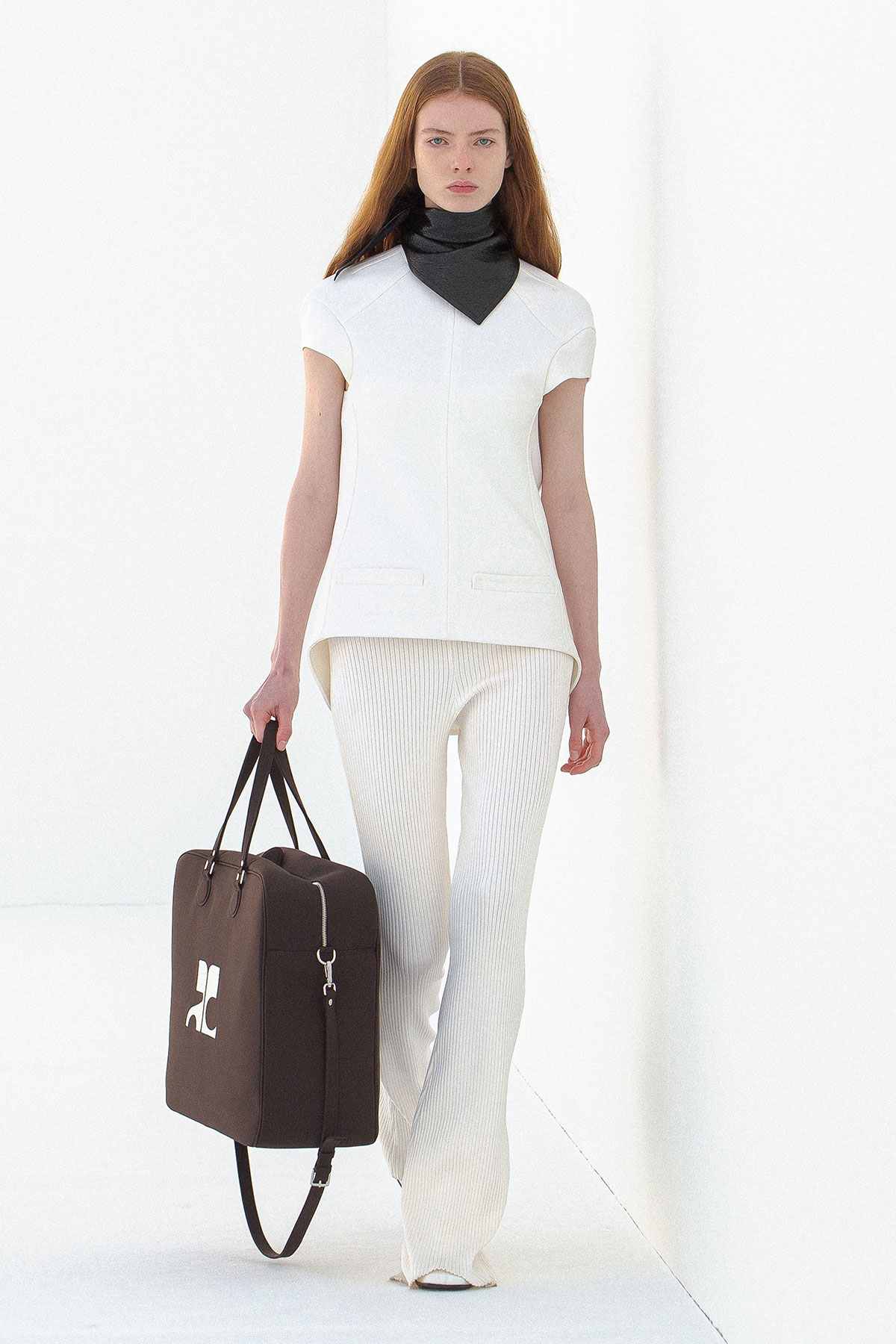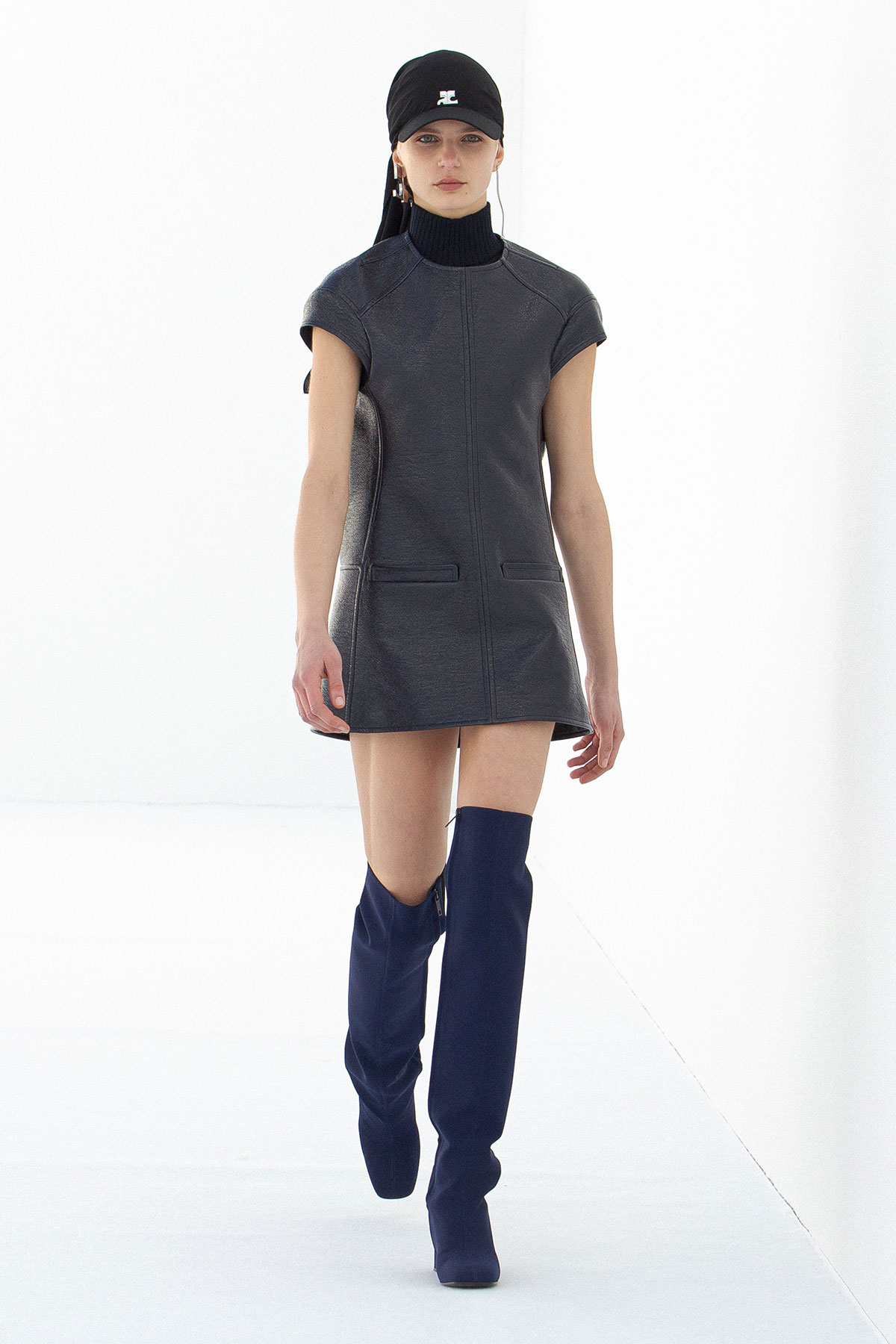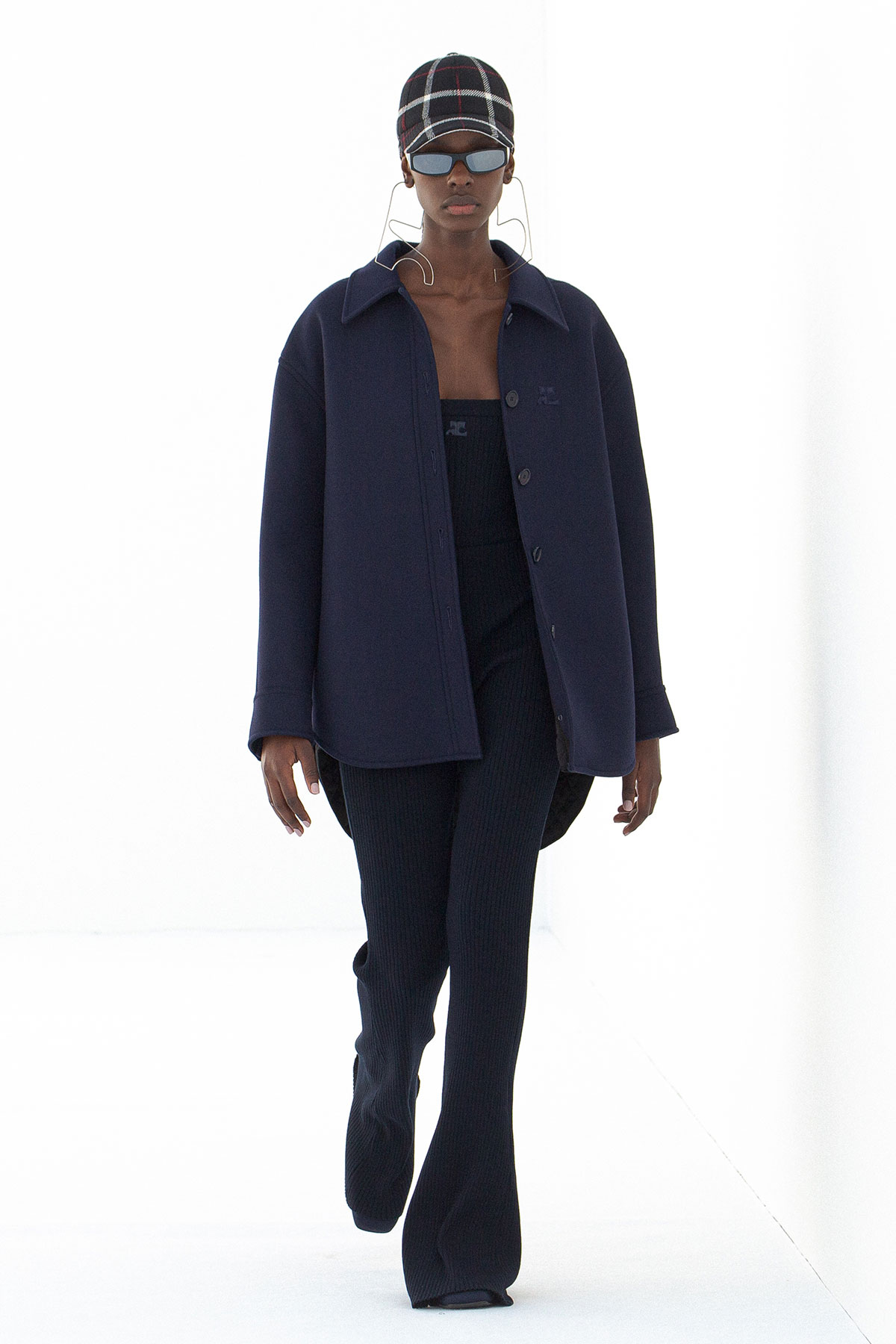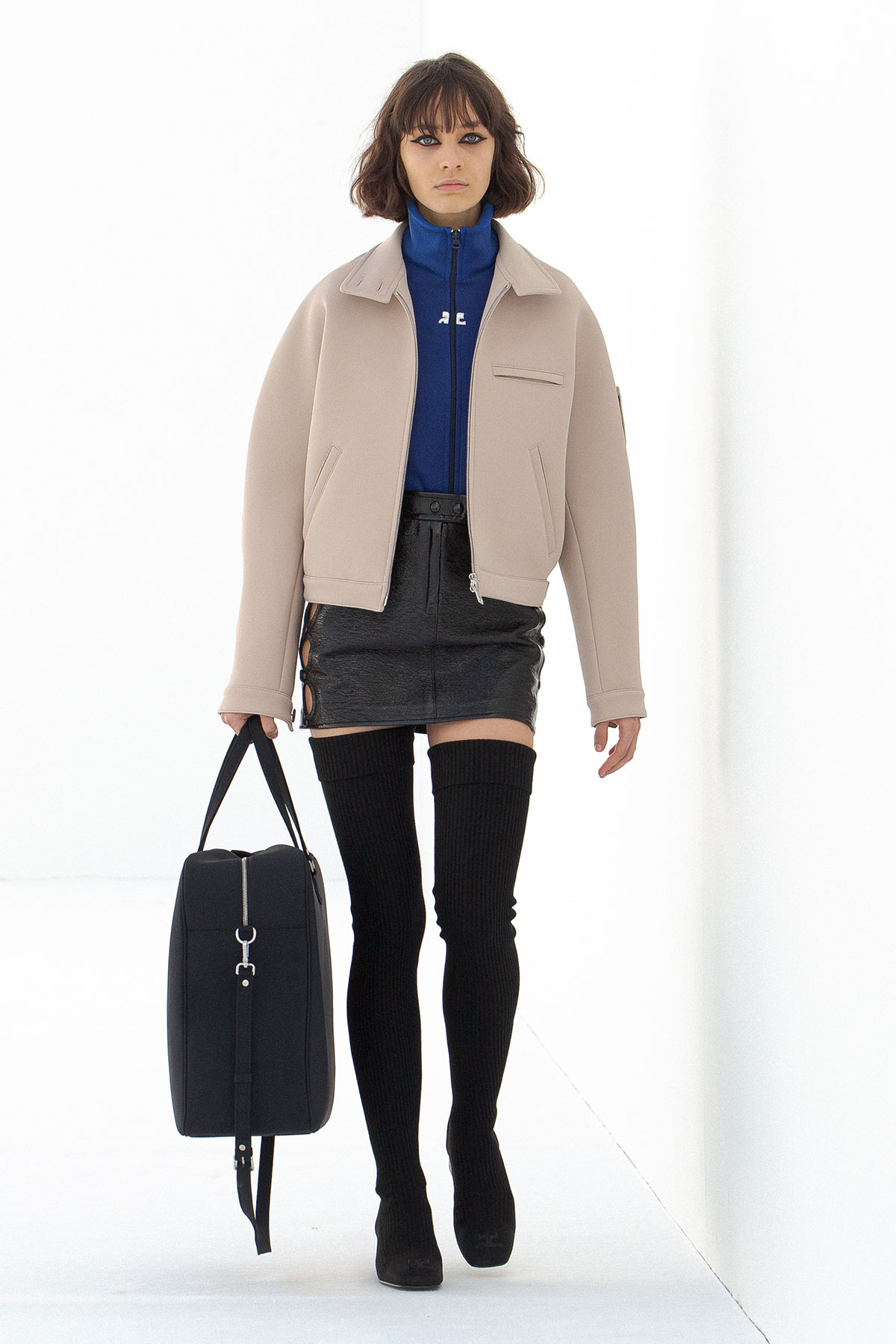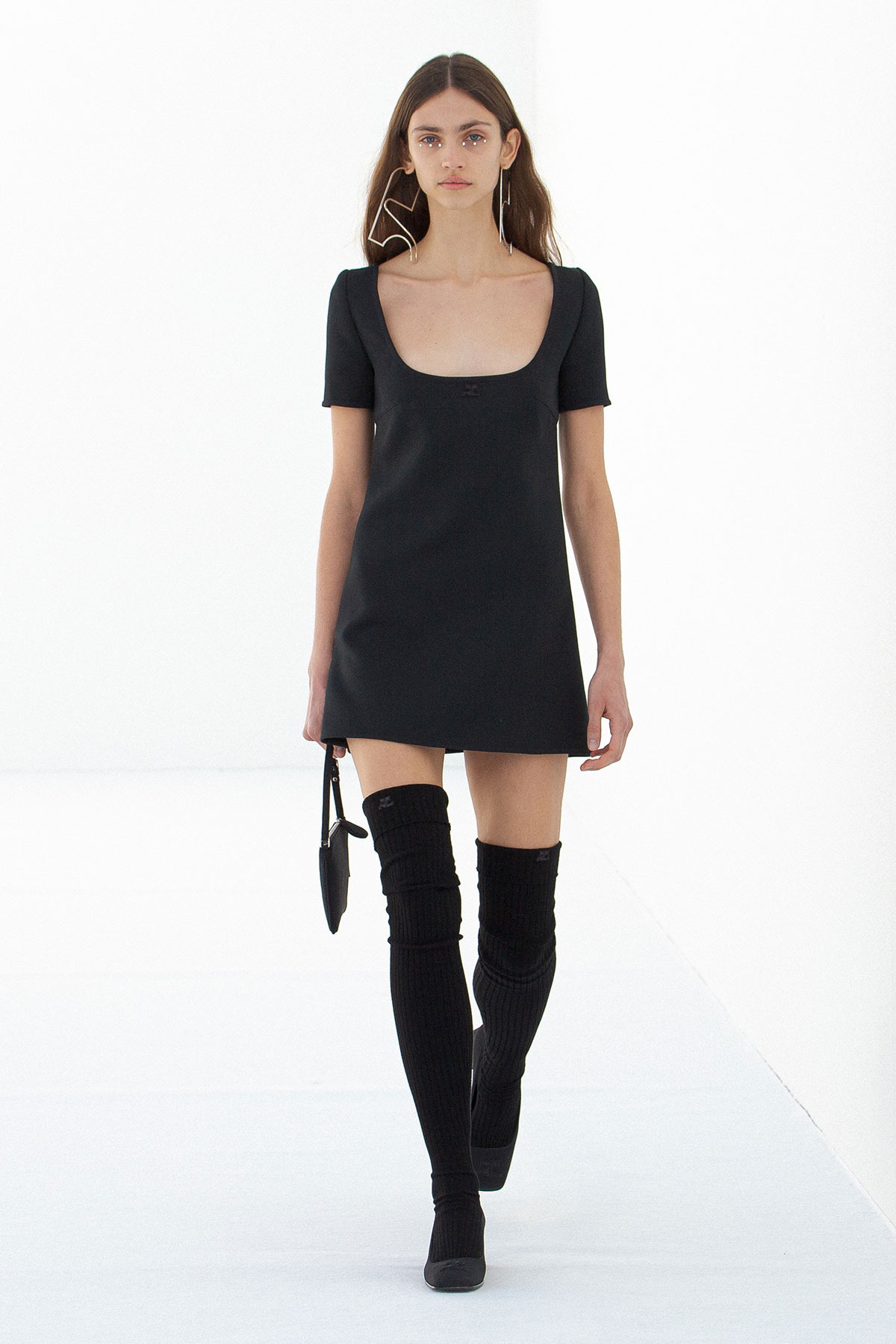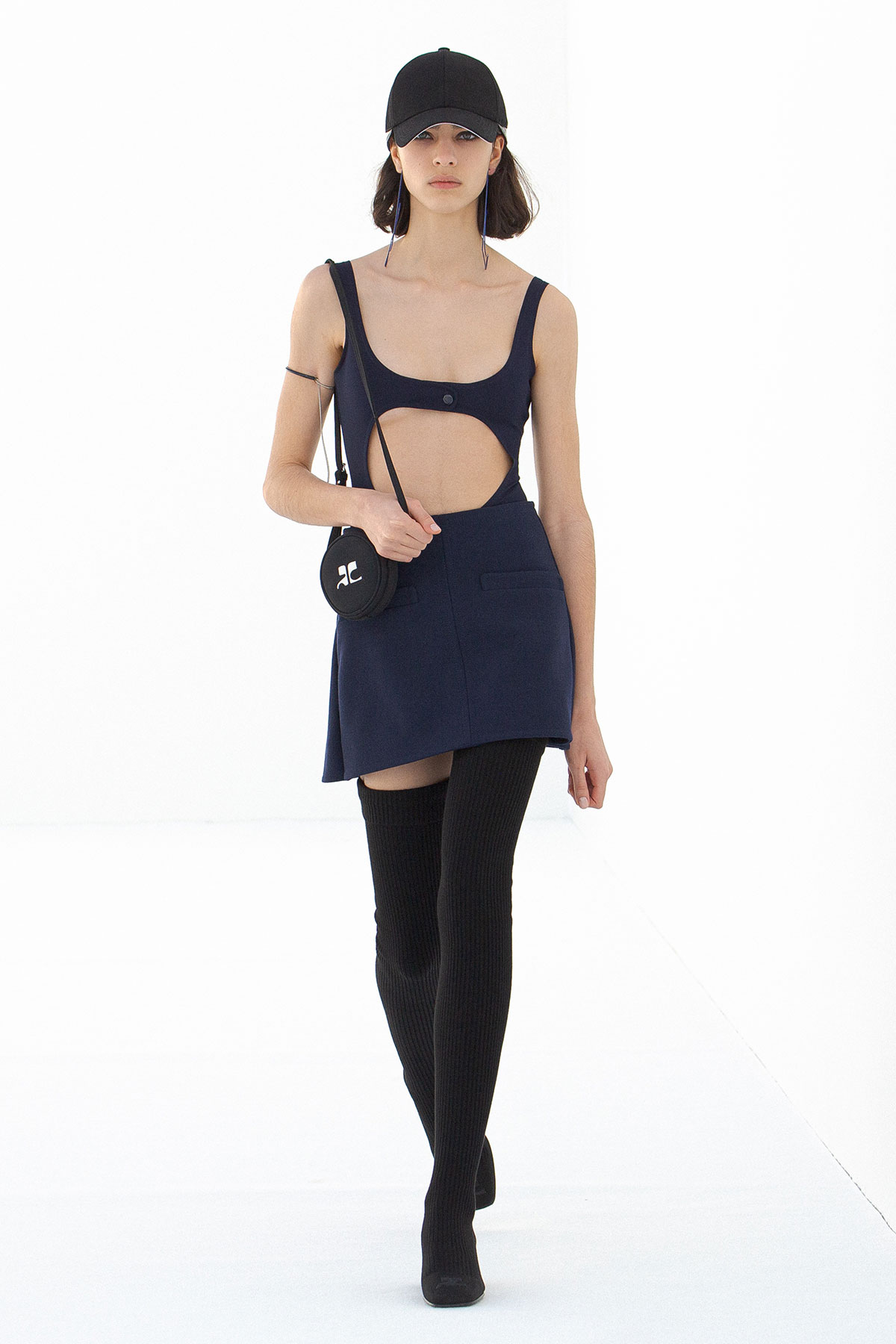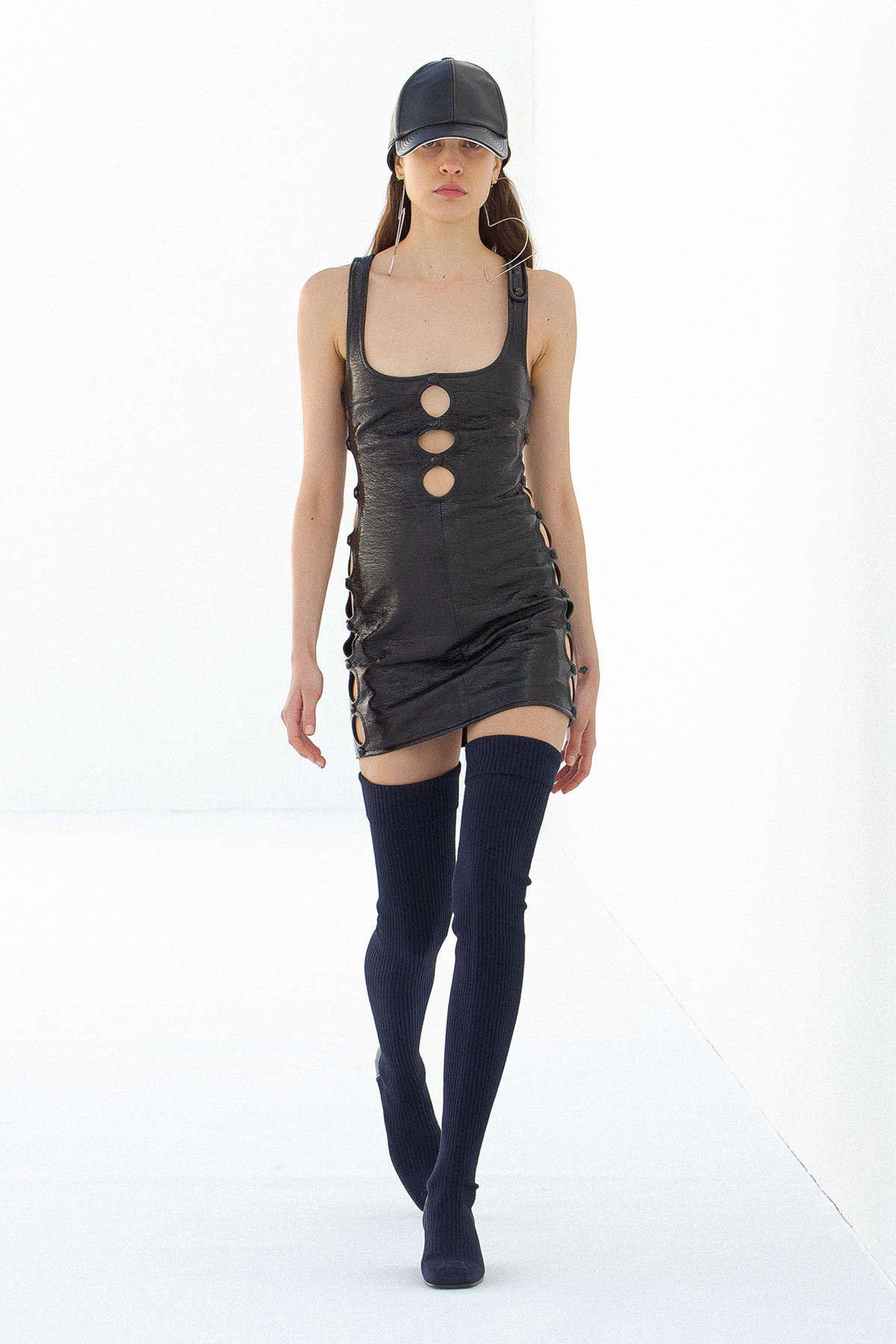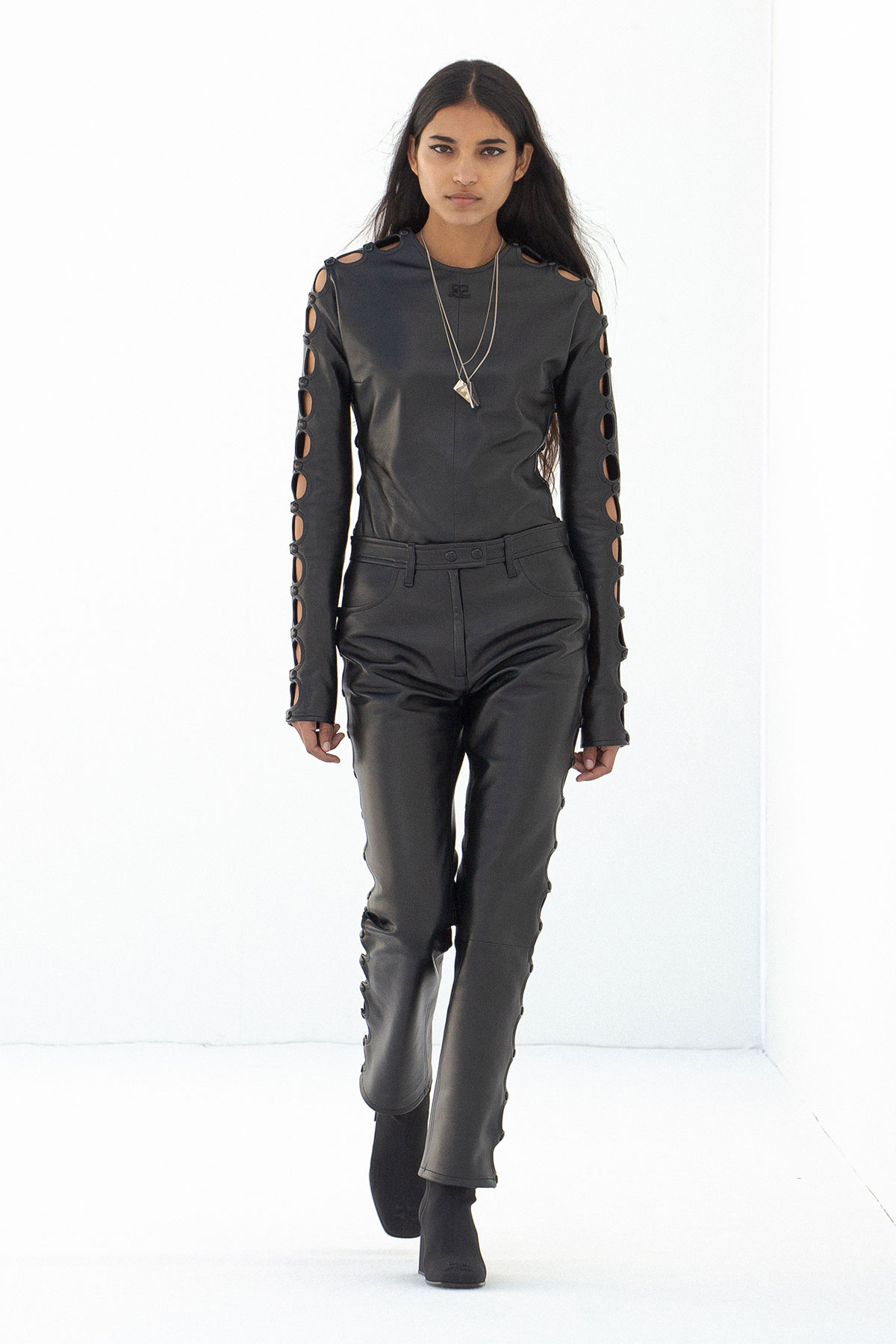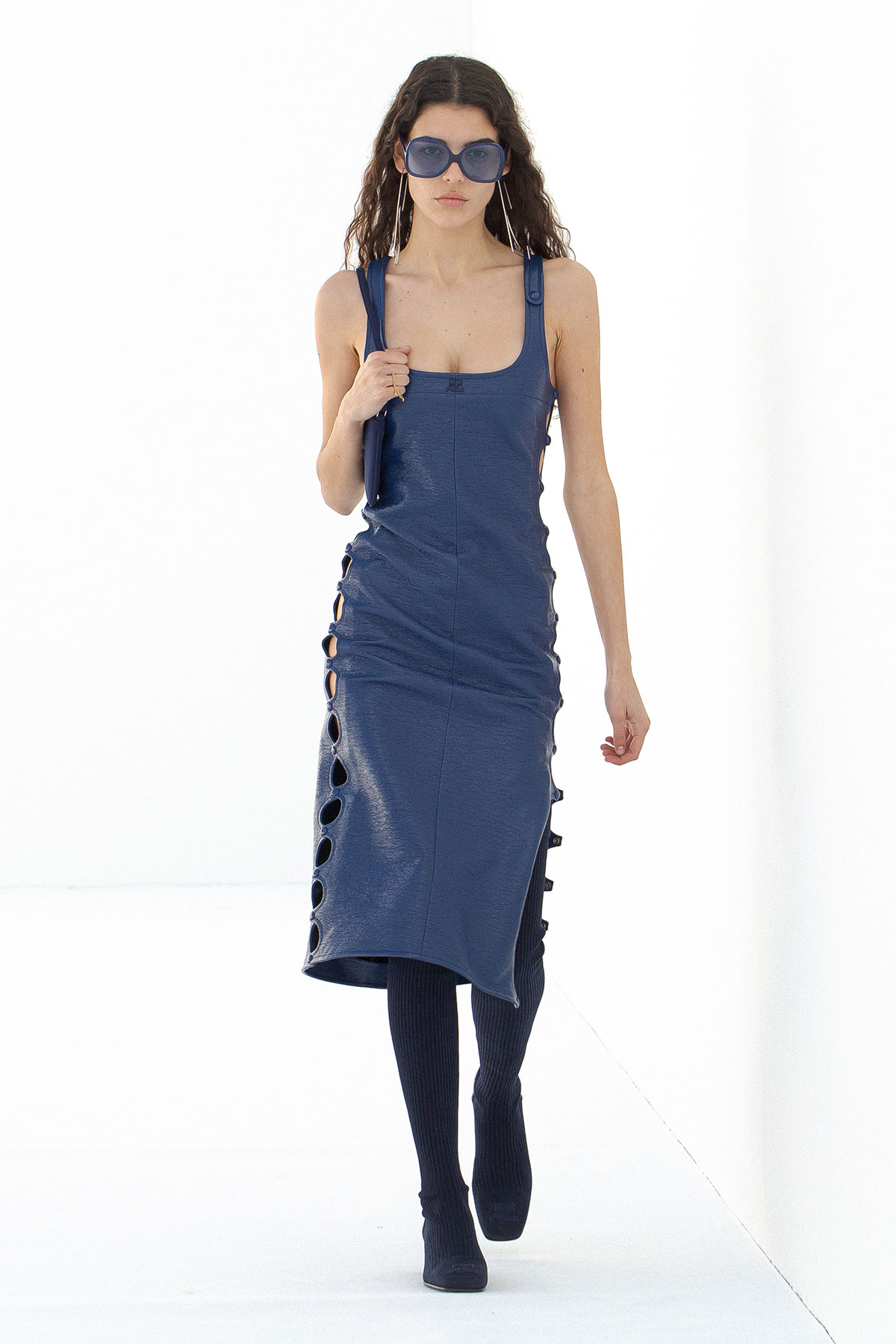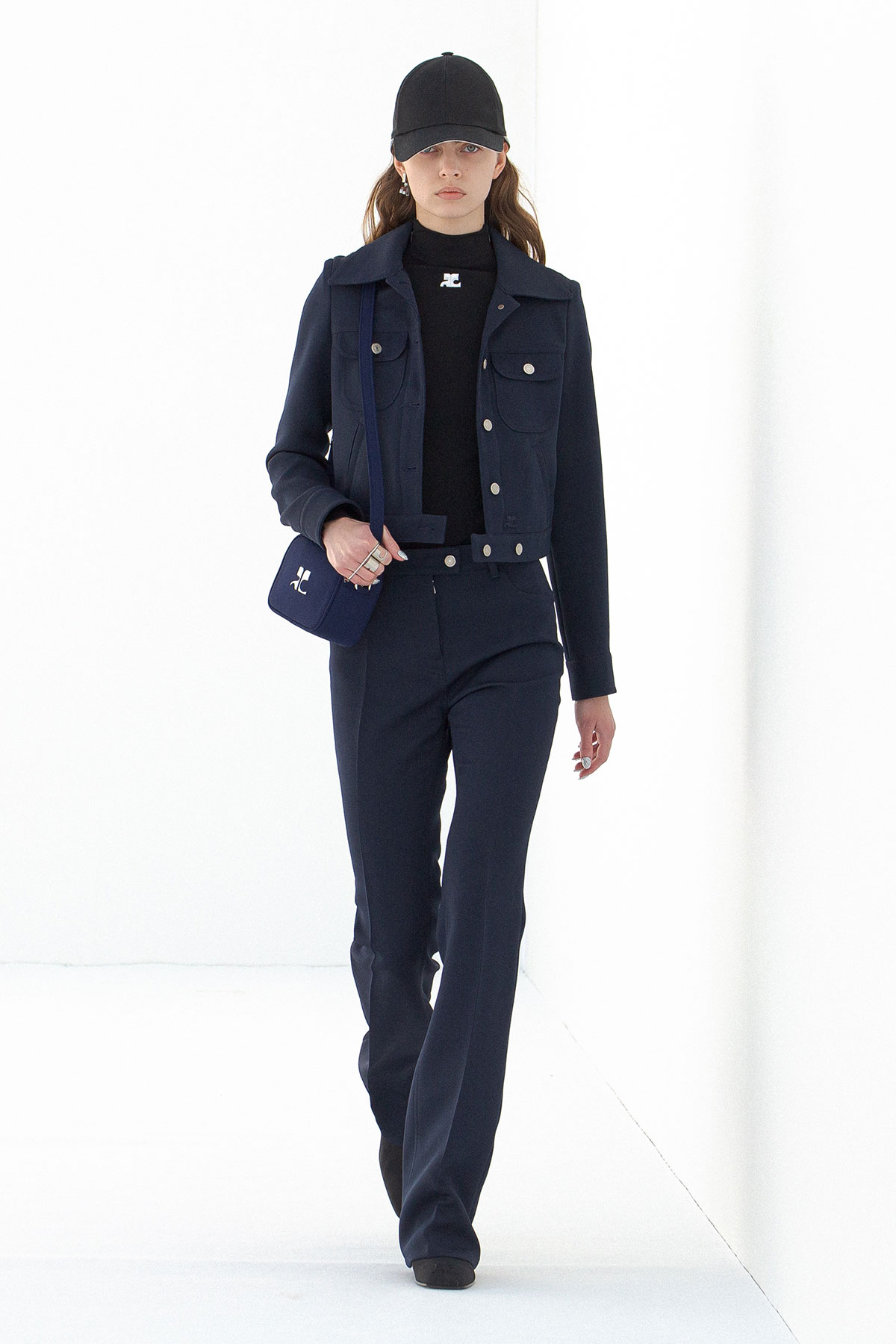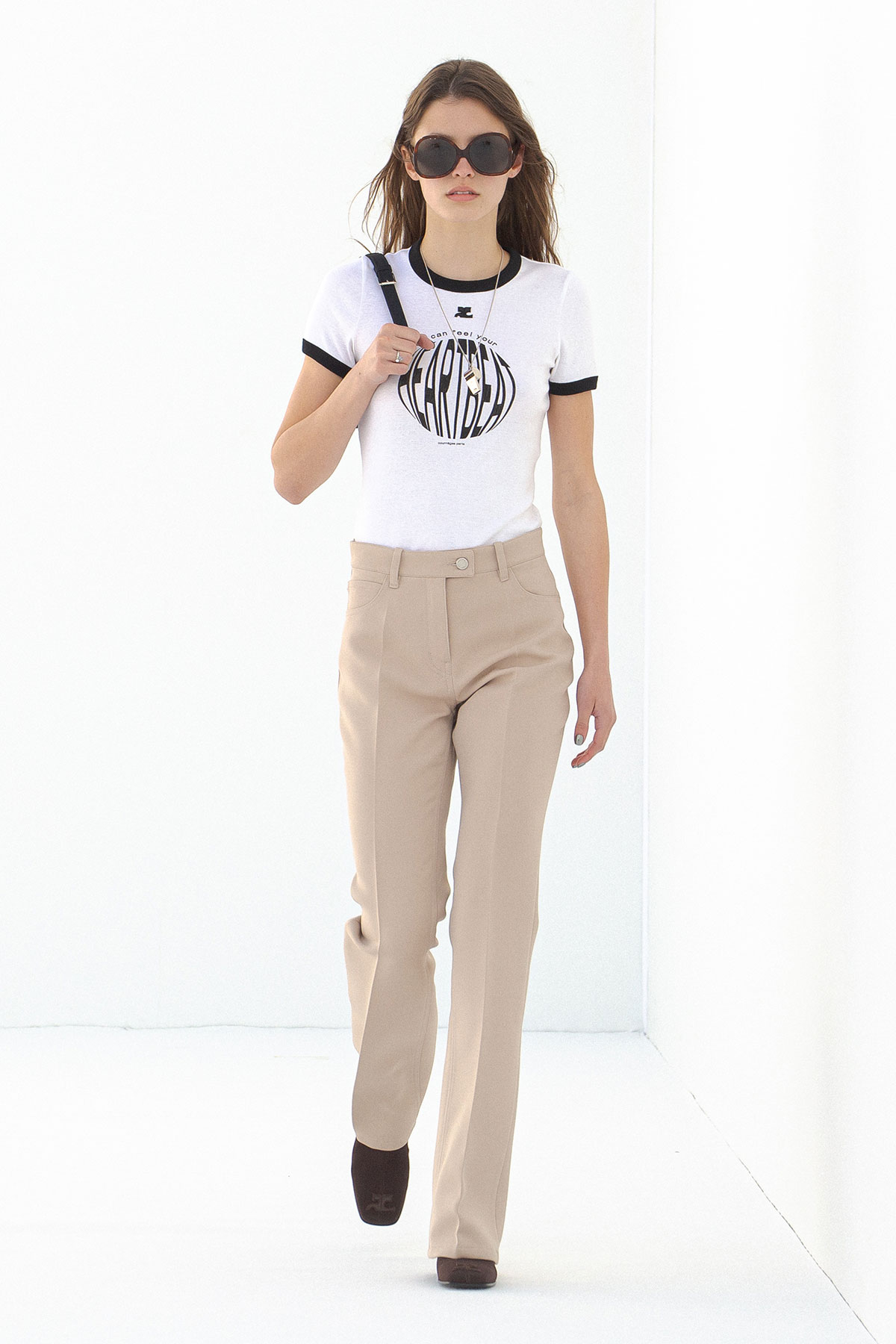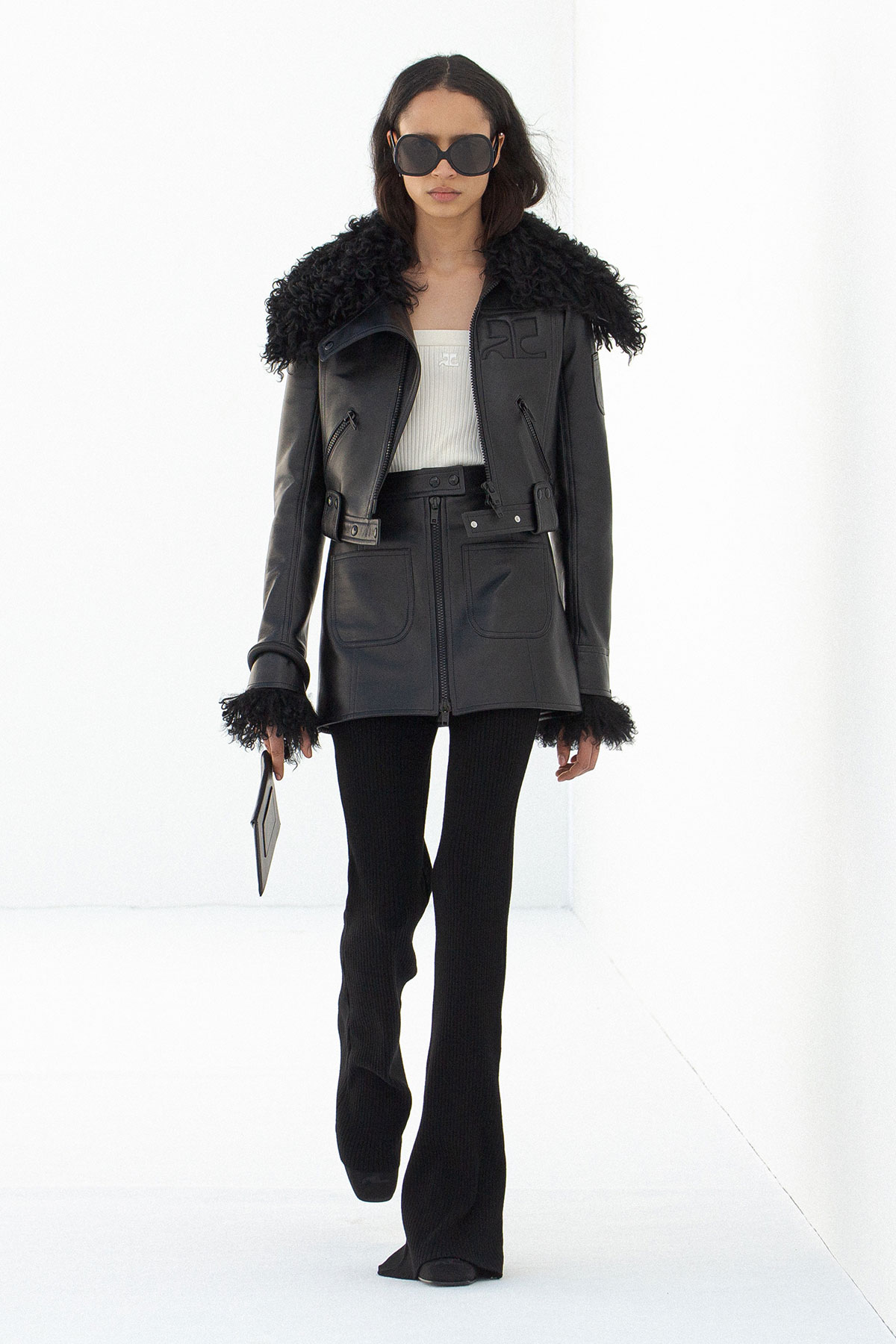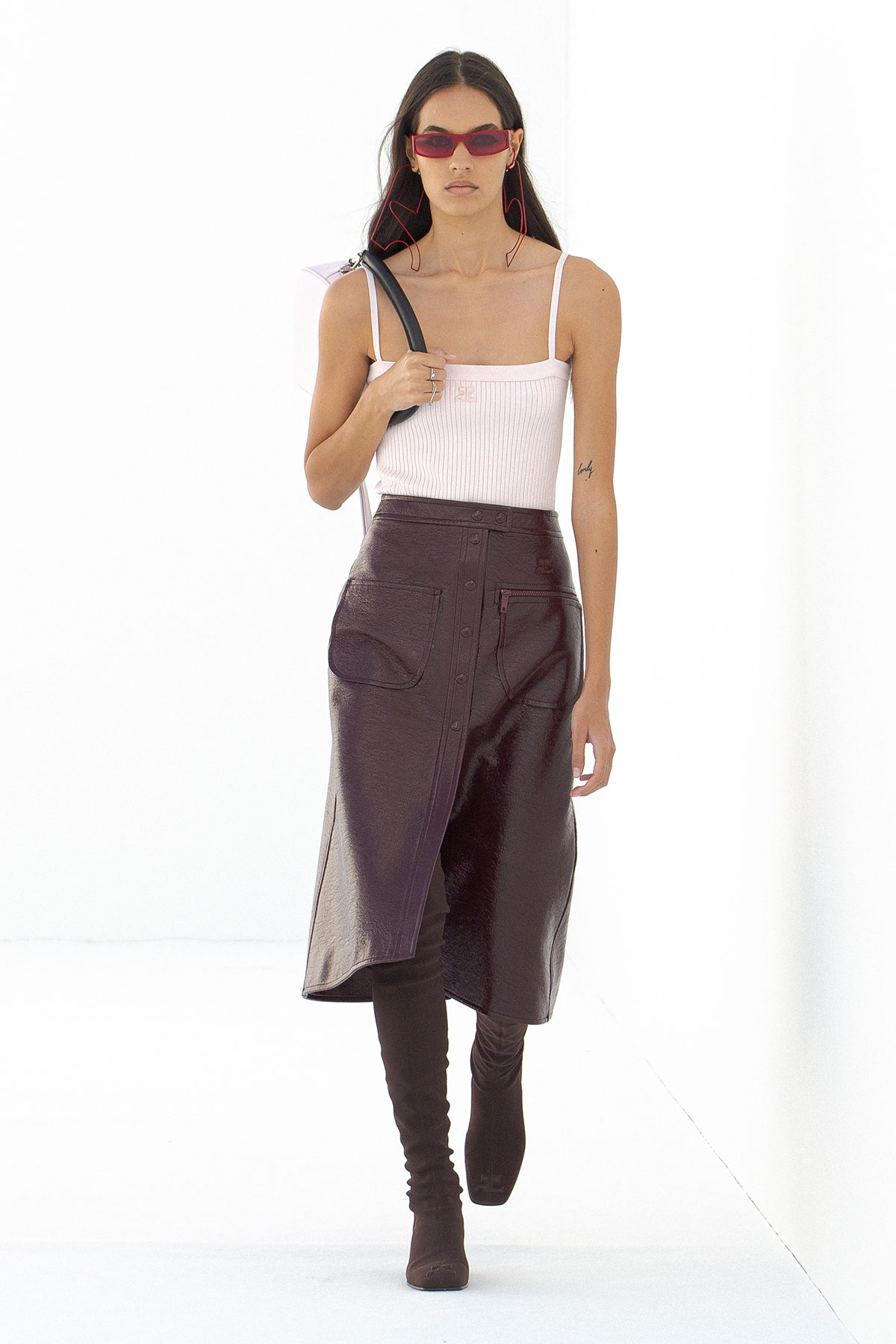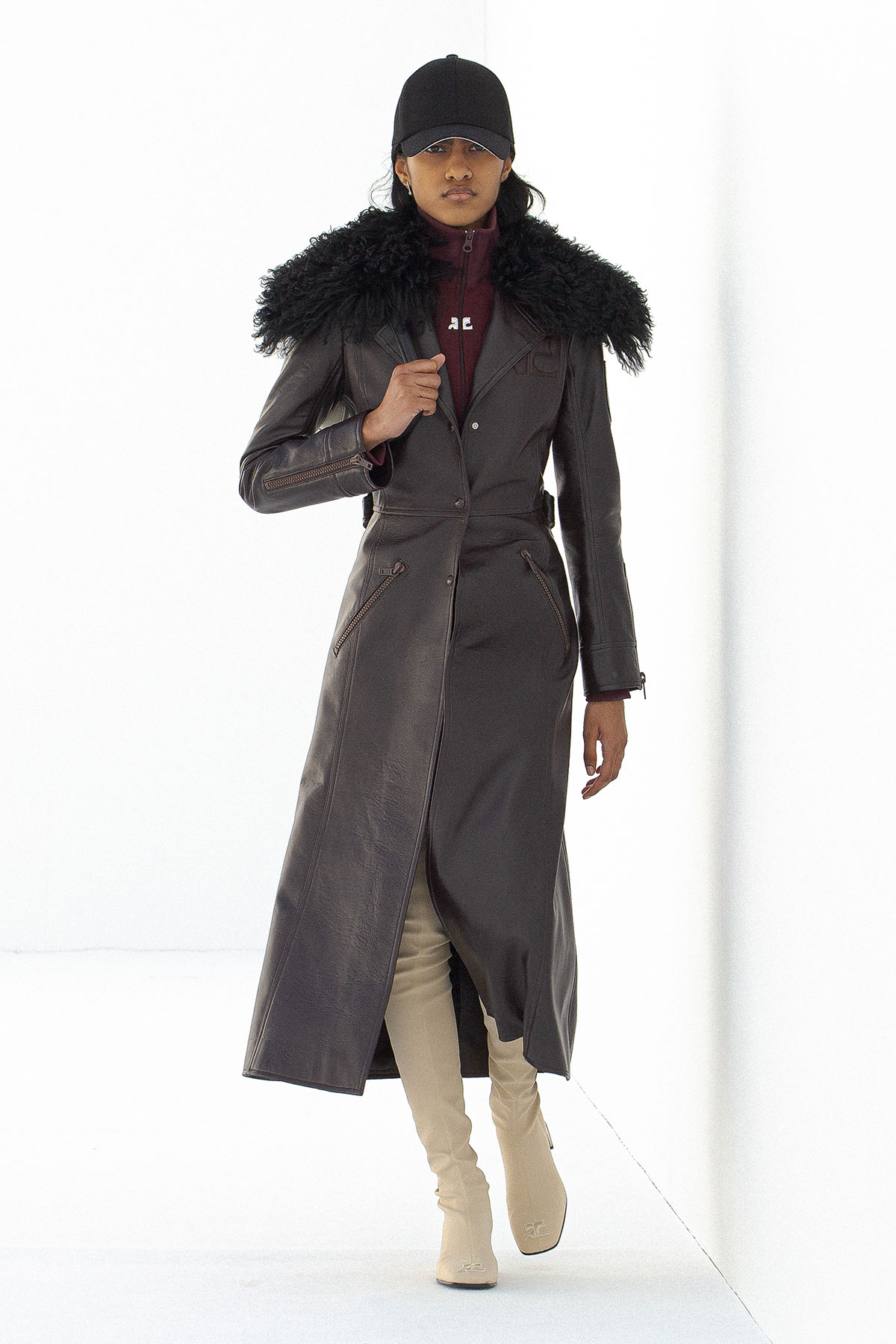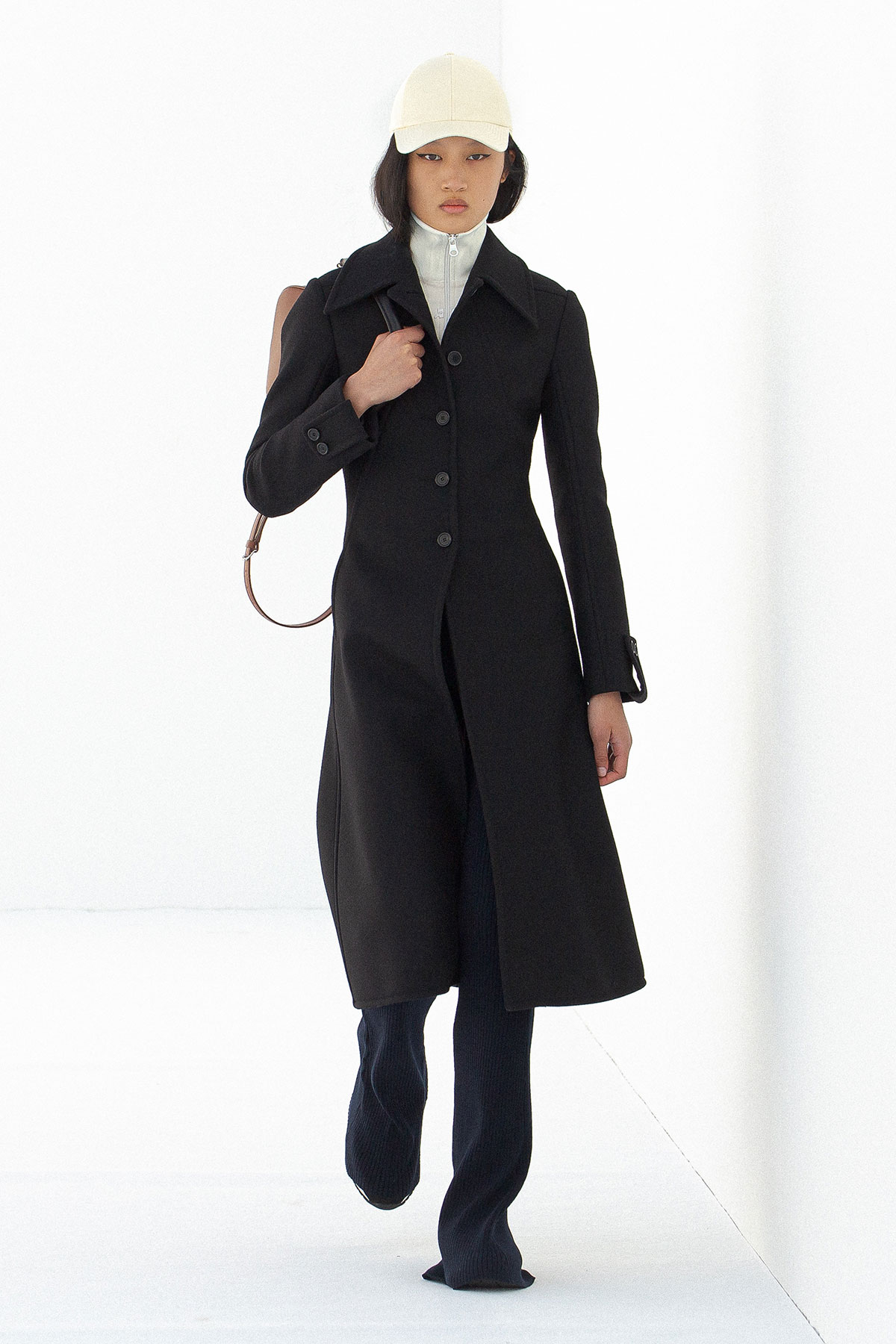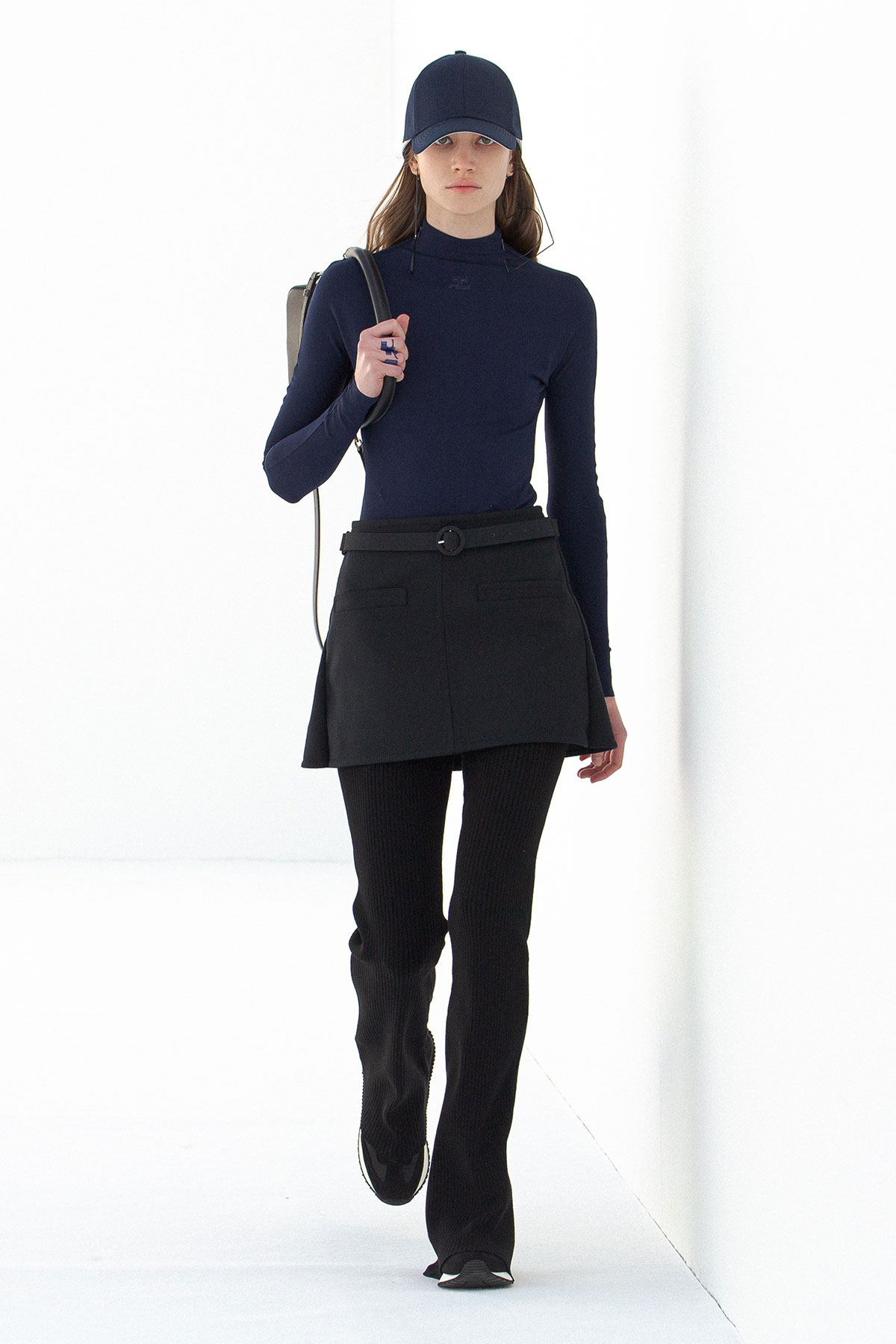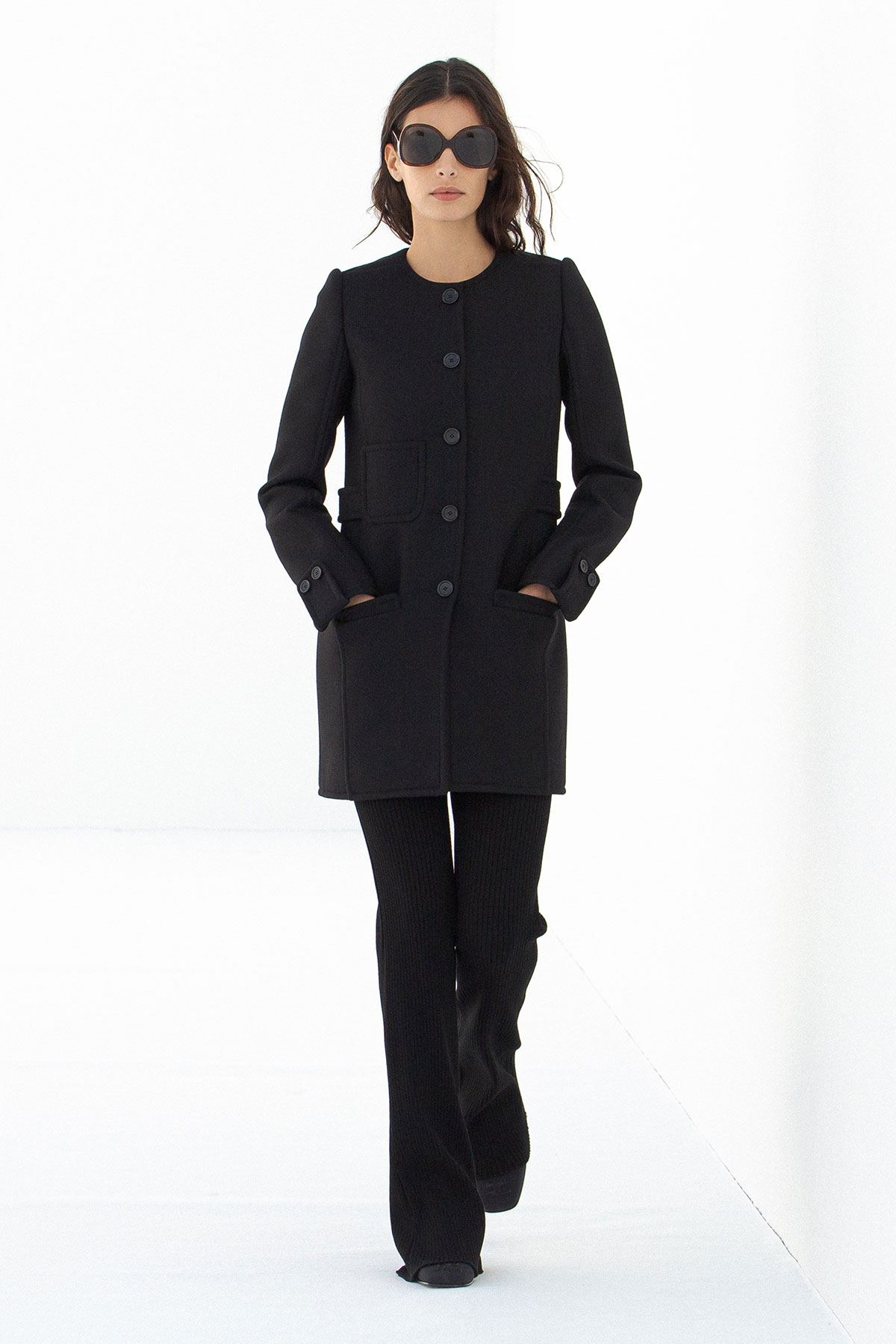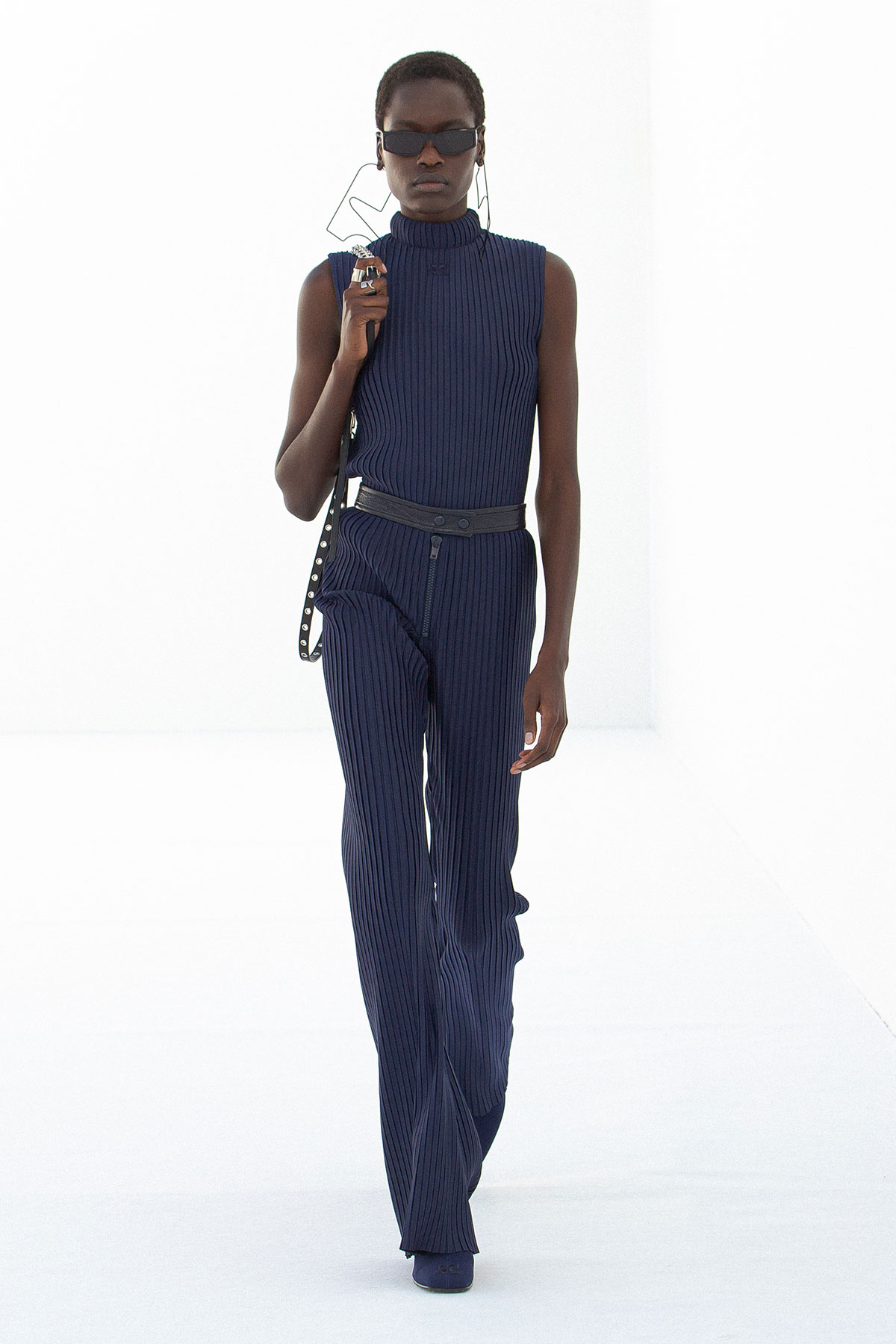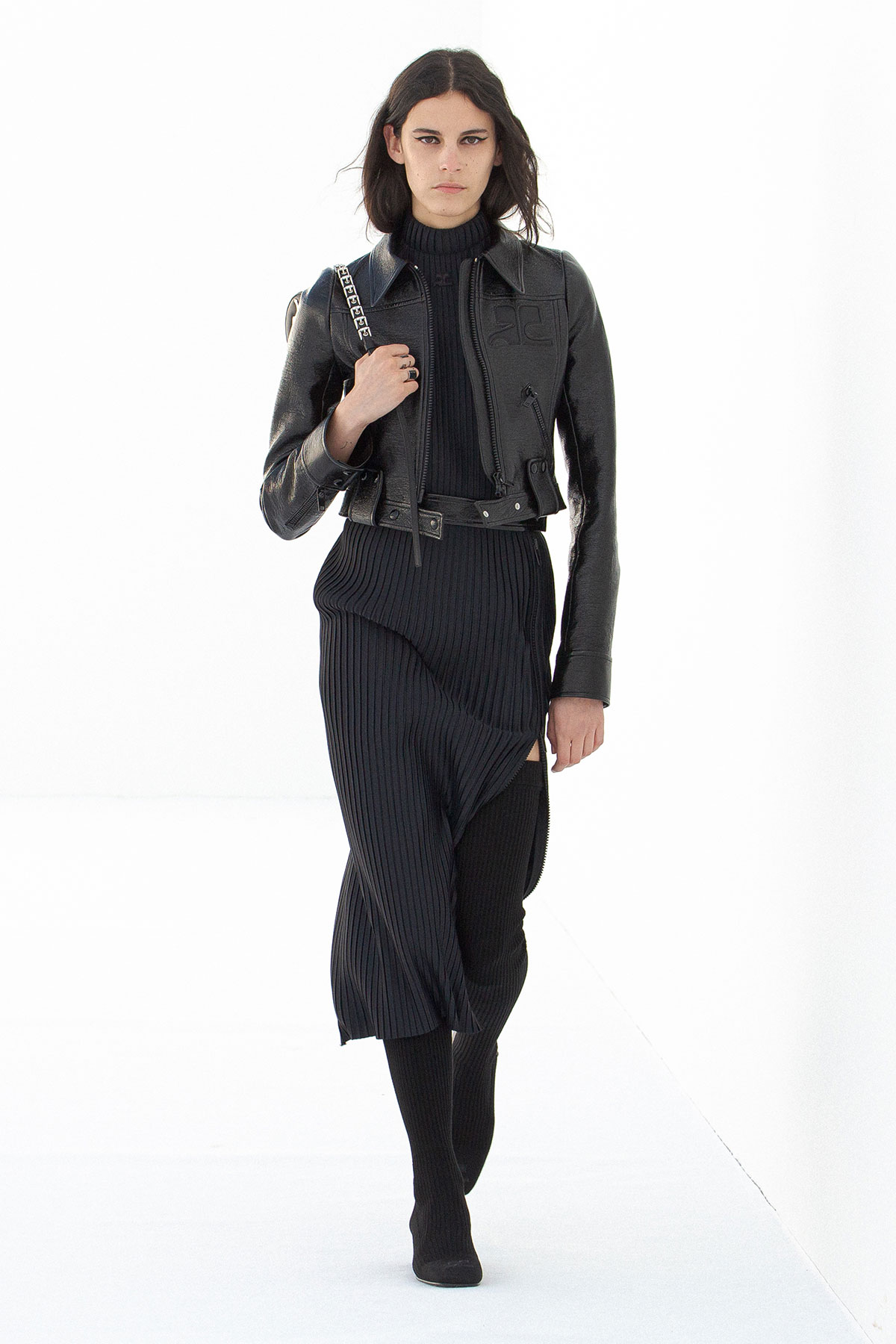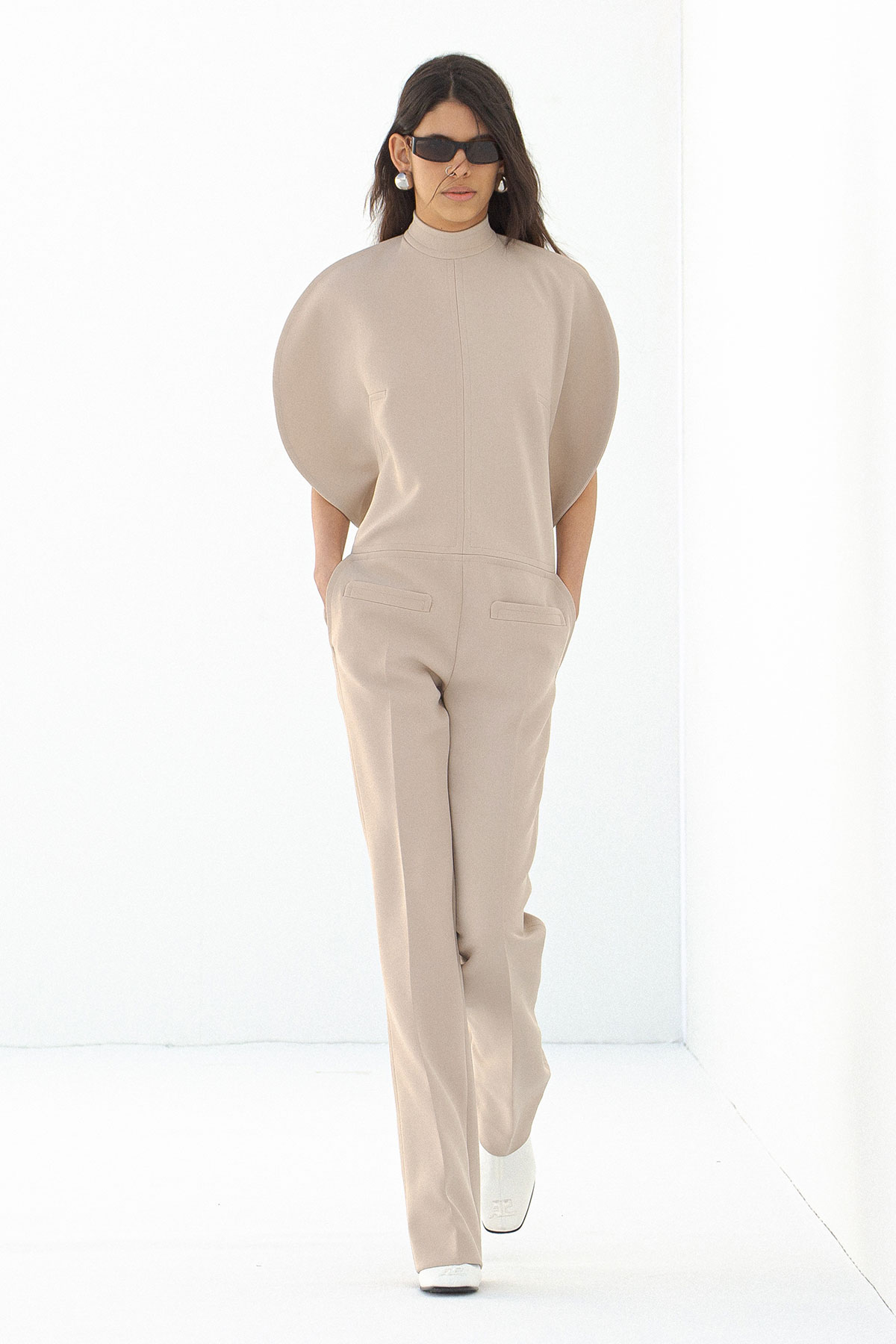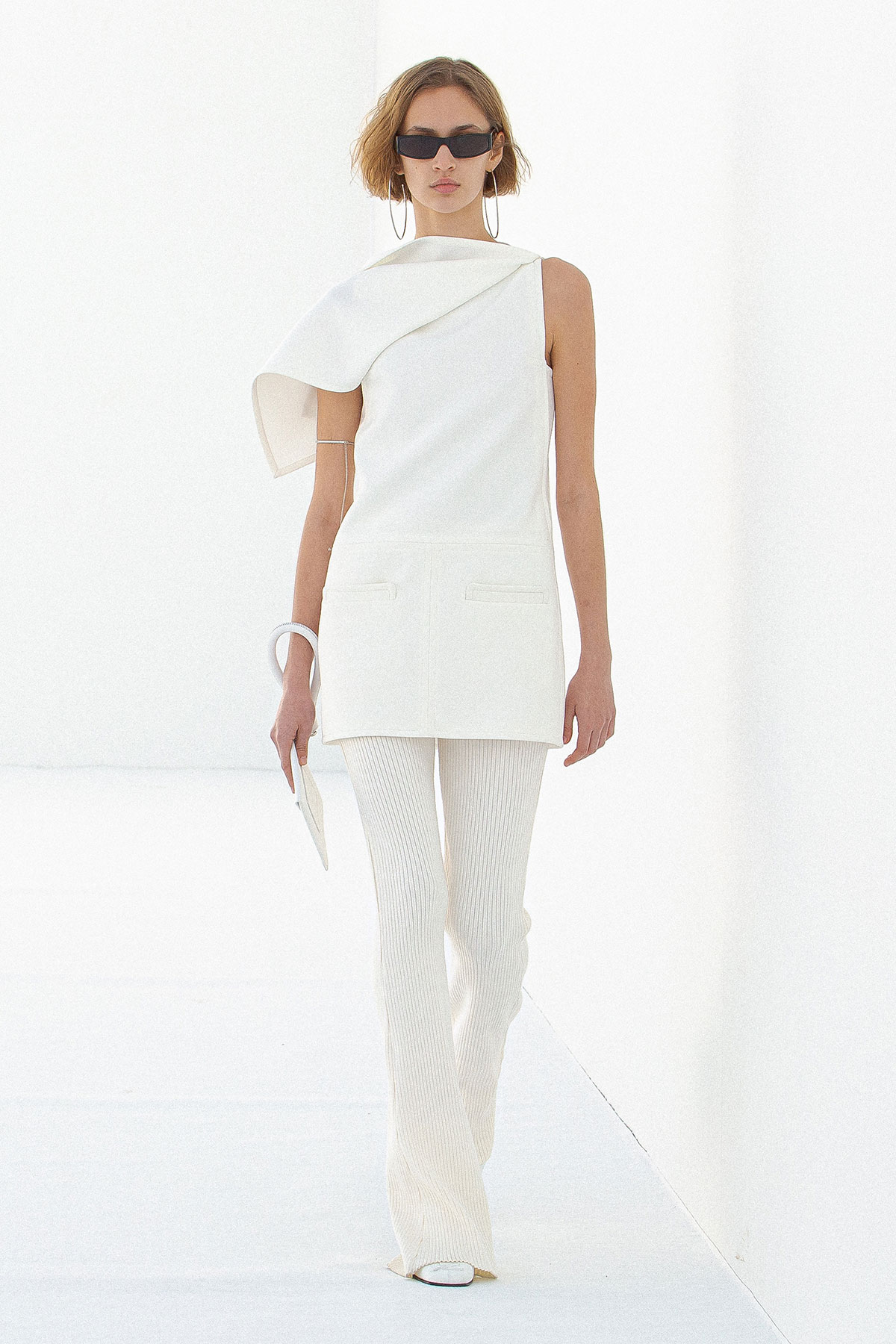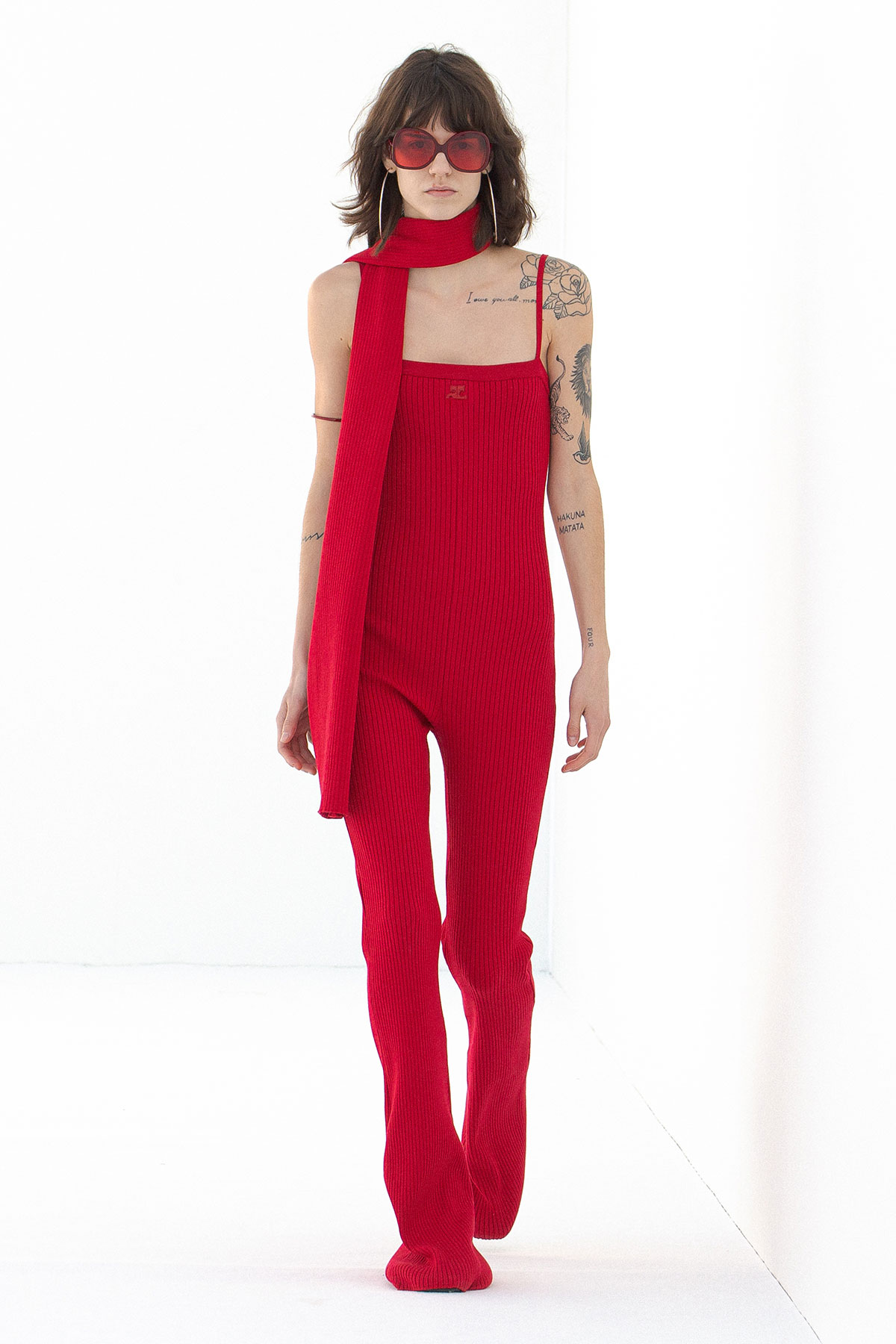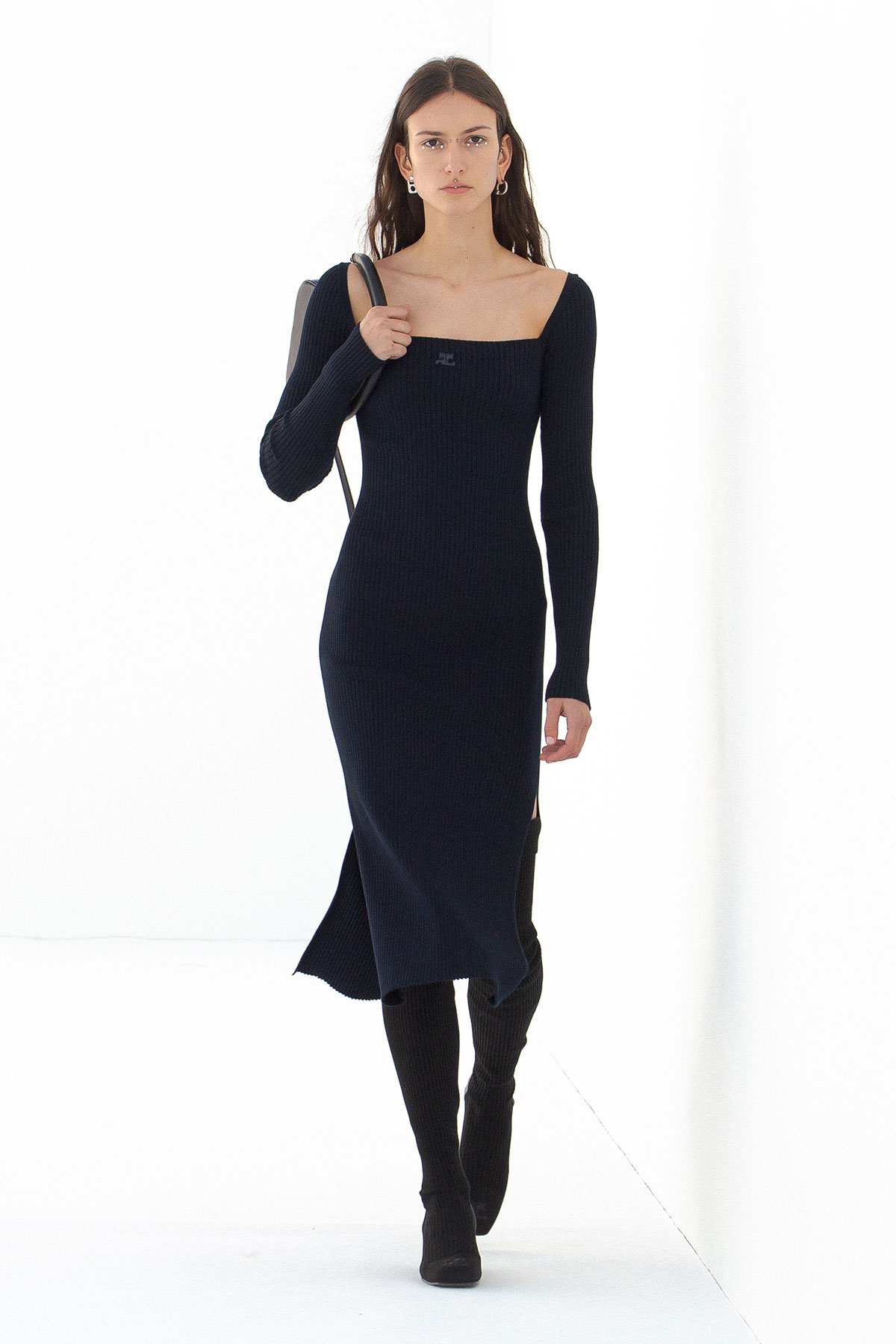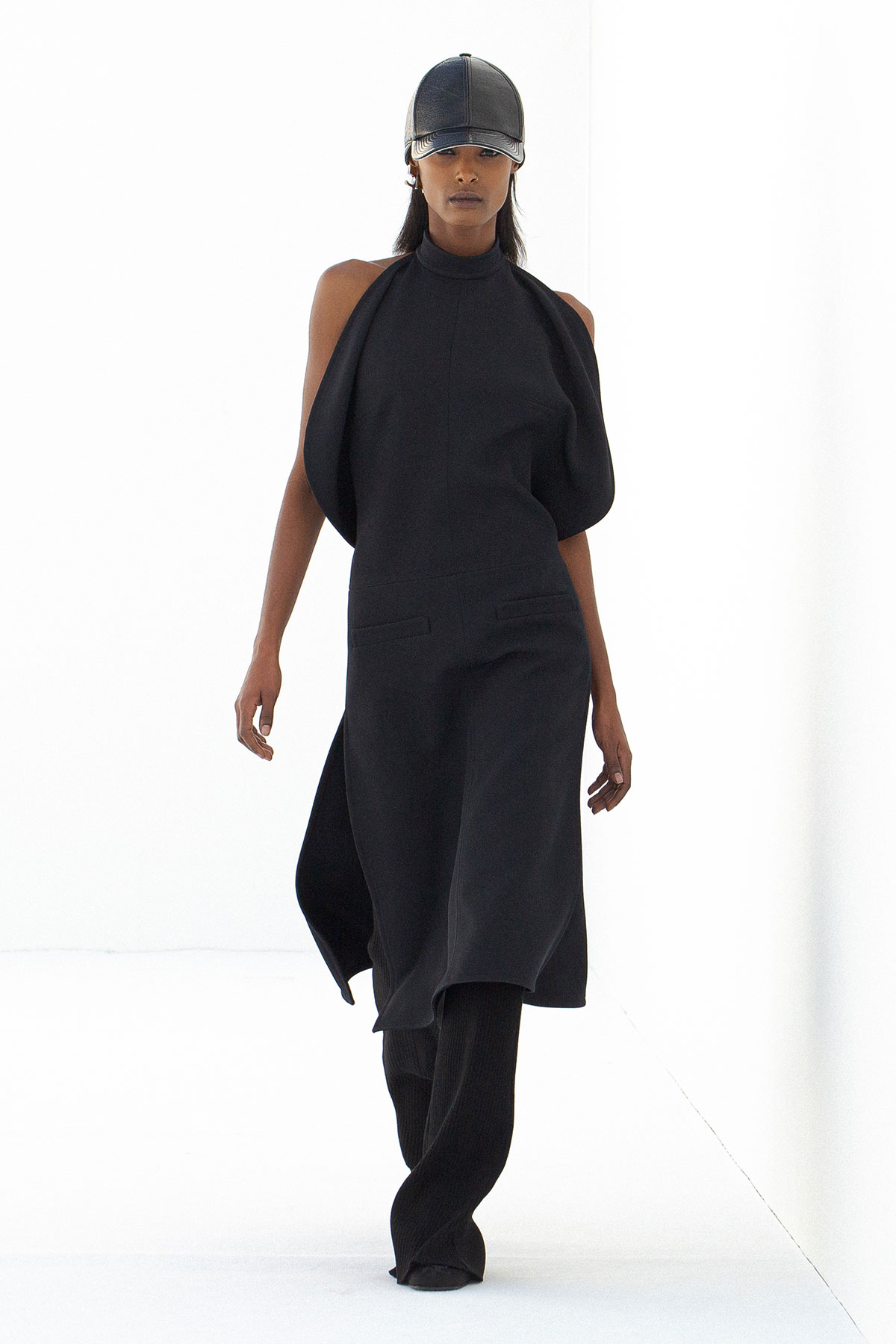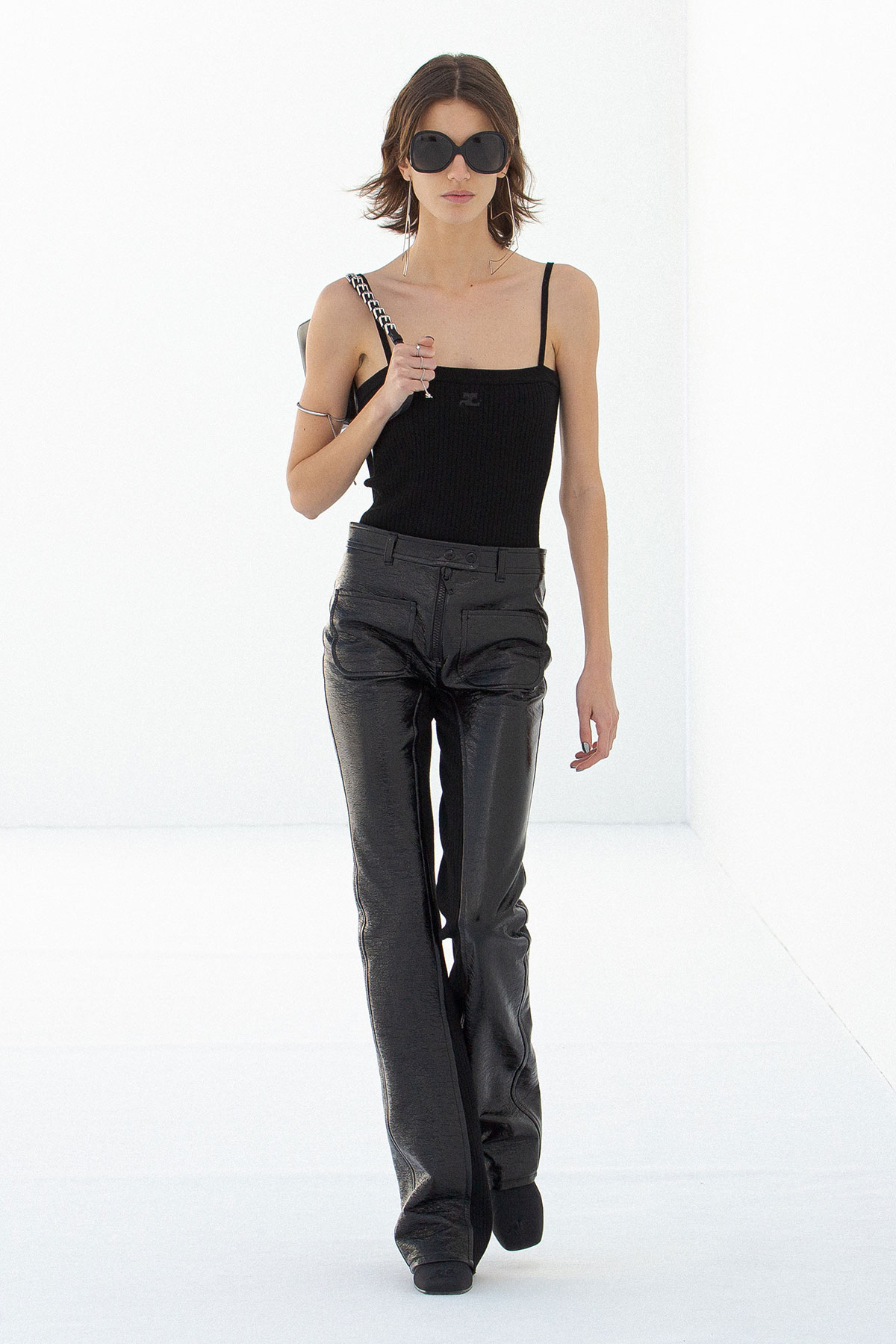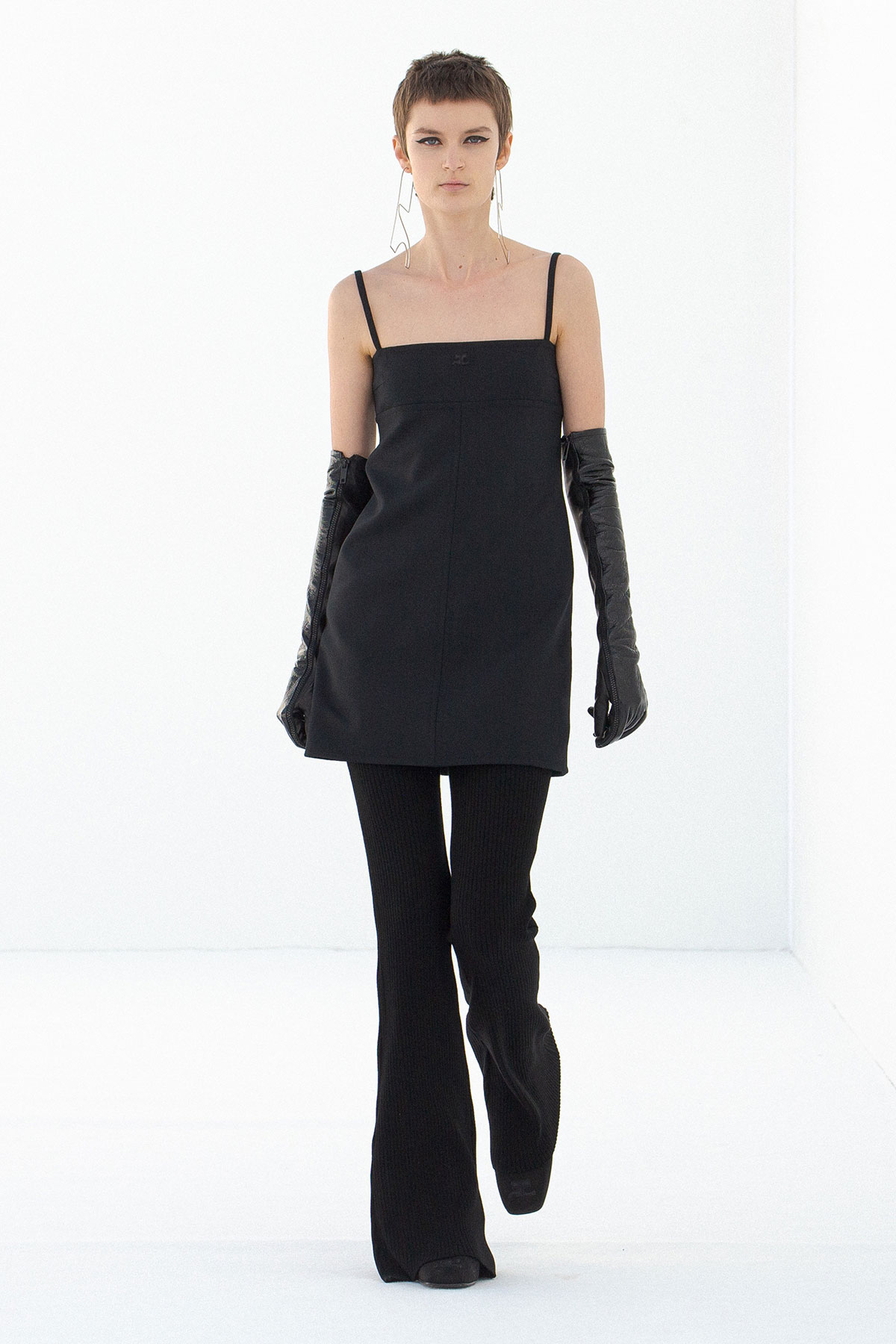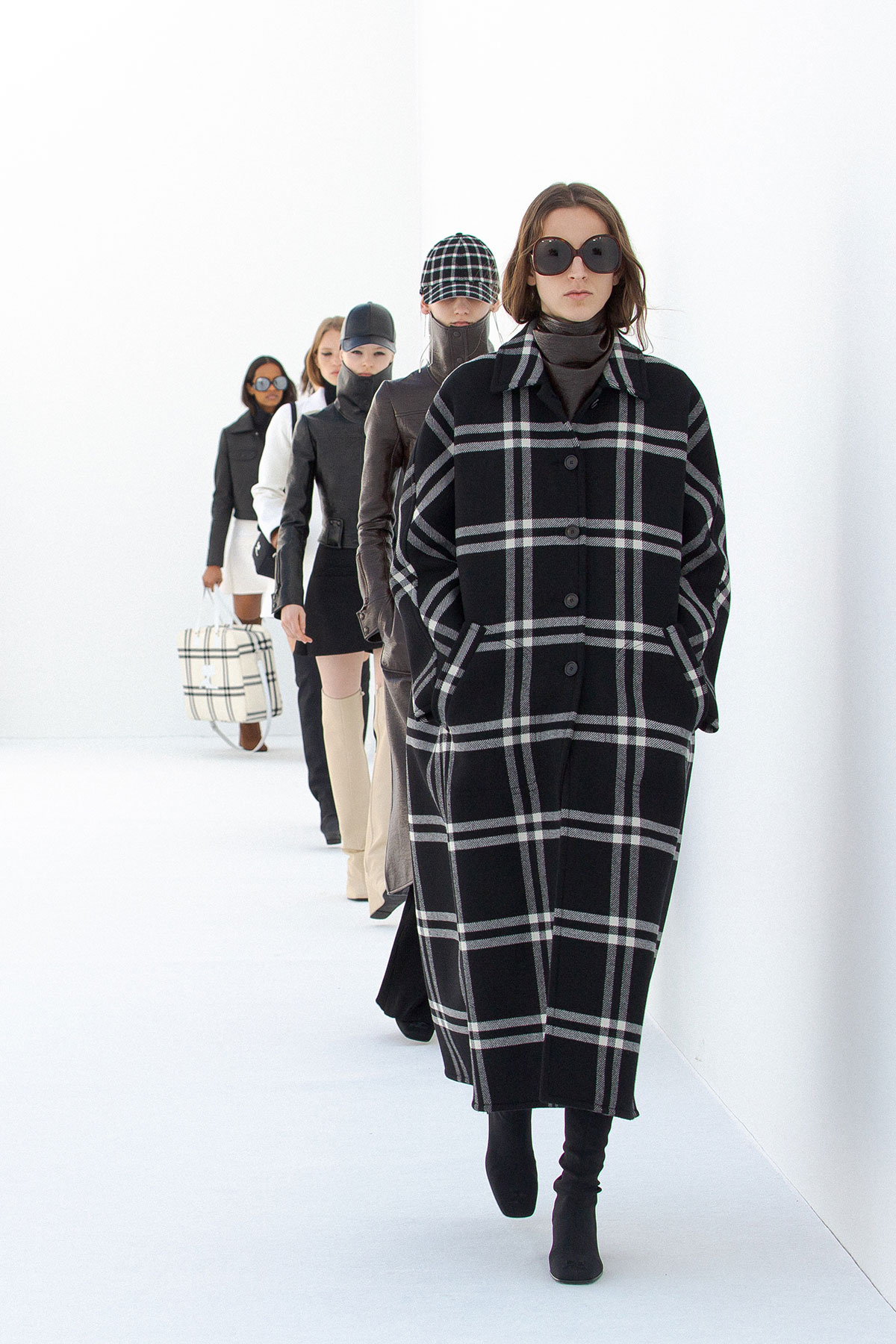 ---
Images courtesy of Courrèges