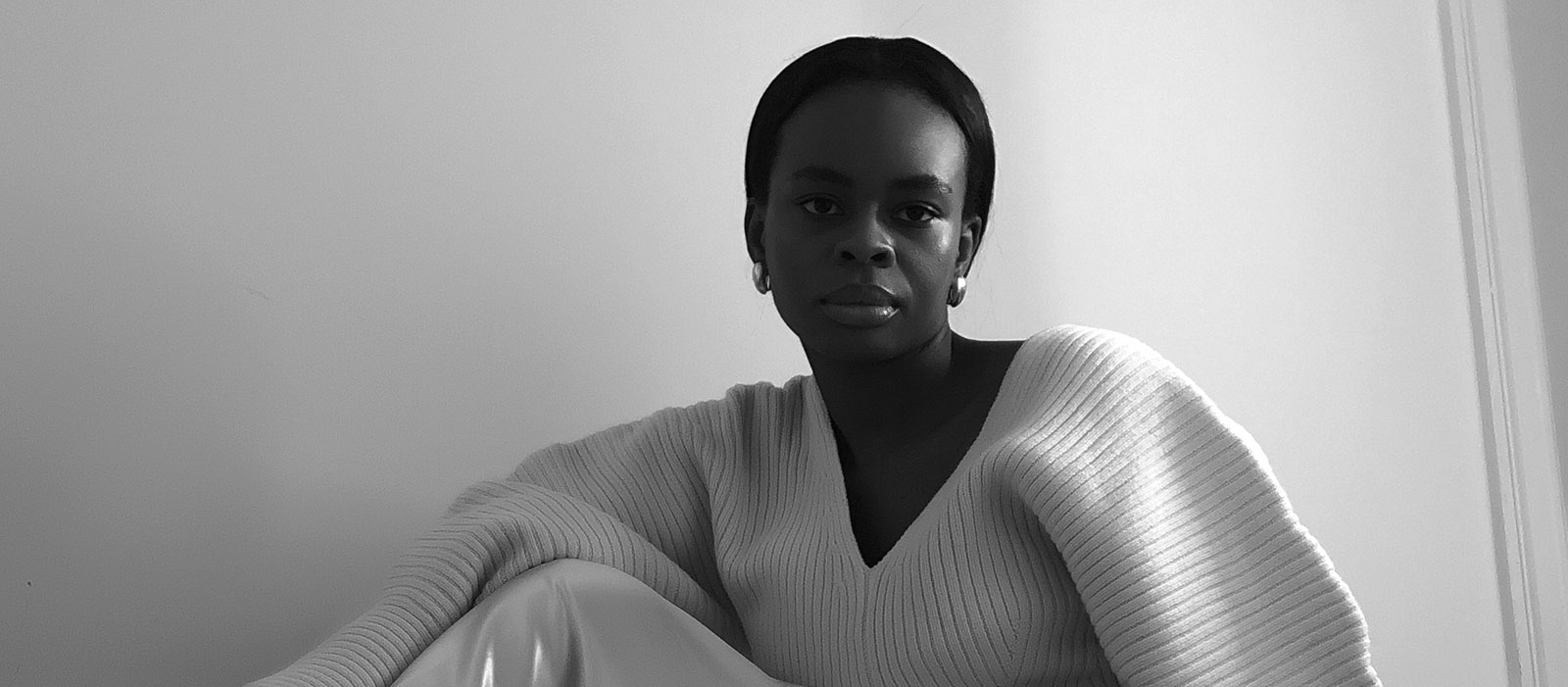 Dione Davis
Stylist
New York, US. January 20th, 2021
Stylist Dione Davis talks about the power and function of style and turning a chance encounter into a full fledged career.
---
Style is a manner of self-expression. Good style reflects who you are as a person on a surface level. Great style reflects who you are as an individual at the deepest level—an amalgamation of your past, present, and future aspirations.
Early in my career, I struggled with problem-solving on set. I suffer from OCD. No matter how amazing an outfit is in my head, there are so many extraneous variables that could prevent it from working. Learning when to move on is such a valuable tool as a stylist or even as an artist in general. It took me years to realize that perfection is unattainable, and that time management is just as important. I learned to stop agonizing and move on.
I had a short career in professional ballet that played a pivotal role in my development as a person and creative. I was inspired not only by my peers in the company, but also the set designers and costume designers, seeing how an idea comes to life from start to finish. I look back fondly on my ballet career, but I can also see how spending the first half of my life navigating a predominantly white space and industry indoctrinated me with the idea that people of color had to be exceptional to matter. It made me a hard and dedicated worker, but at what cost?
A bulk of my adolescence, meanwhile, was spent trying on personas the way Moira from Schitt's Creek wears wigs. In high school, I was a ballet dancer who was moonlighting as a mall punk. Even my catholic school uniform got an update at 3 p.m. so I could go to the mall and hit on the boys that worked at the pizza place. Then I decided ties to a subculture were just as conformist as the rest of the people in my hometown, so I started experimenting with vintage clothing. My love of nostalgia and vintage, paired with the customization of the punk scene, lent itself to endless inspiration.
At one point in my career, I had to ask myself why I always craved an oversized blazer. I realized that my love of structured tailoring came from the comfort and security of wearing a daily uniform at school. It was like therapy, figuring out that all my style obsessions originated with my teenage sartorial decisions. Instead of cringing at my teenage self, I embraced my past as the origin of my artistic sensibility.
It seems cliché, but I feel the most confident when I am wearing a good outfit. Seeing beauty and fashion as frivolous is serious incel territory. It's much deeper than that. When I'm wearing a good outfit, I'm more present, and I'm showing up for myself and others, too.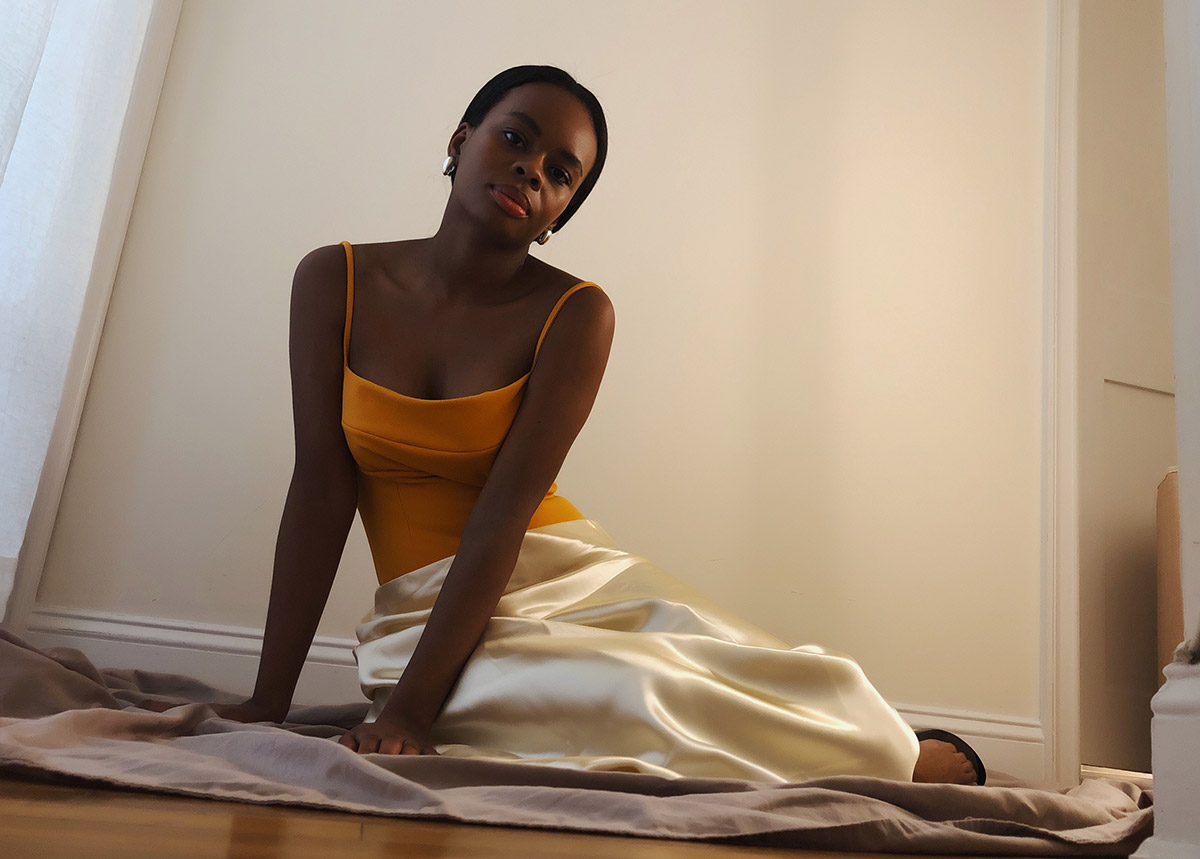 Photo by Shelley Neuman.
As soon as the pandemic hit, creating content felt tone-deaf while surrounded by so much illness and death. My boss suggested that I look at old World War II fashion ads, and they all had the same idea; they were marketing to people that they should get the most out of the products they already had. It made me think back to how I used to modify my clothing as a young punk kid as a method of self-expression. I realized that there was a functional element to modifying clothing instead of buying new things. This turned into creating style-hack videos on my personal IGTV to show people how to revive their wardrobes without spending a dime. This eventually led Amy Smilovic, Tibi's founder and creative director, and I to host our Instagram Live series, which is less focused on selling our product and more about giving style advice to our followers.
We also had to navigate launching the Spring 2021 collection during the pandemic. With limited resources and much smaller team, we shot at Amy home in Greenwich, Connecticut. Building out sets ourselves, and wearing multiple hats made me feel like we were students trying to pull something together with nothing. The DIY energy made everything feel so special.
As styling director of Tibi, I use visual storytelling to communicate the brand's aesthetic and translate the design team's vision from runway to ecommerce to content. More recently, I've been collaborating on newsletters, website copy, and website merchandising. In my spare time, I also shoot editorial, consult, and create content for brands.
I also co-host Tibi's Wednesday afternoon Instagram Live to offer styling ideas. My decades as an insomniac watching late-night Home Shopping Network must have stuck.
My early years at Tibi were so focused on building out interesting and fresh color stories each season. Once we grew weary of color, texture was the menu. Using shiny textiles to contrast the recycled suiting qualities we were sourcing from Italy were the contrast I always loved. While most veer toward the modern, I've always liked the balance of old and new; finding ways to incorporate that into the collections each season has always been a joy to explore.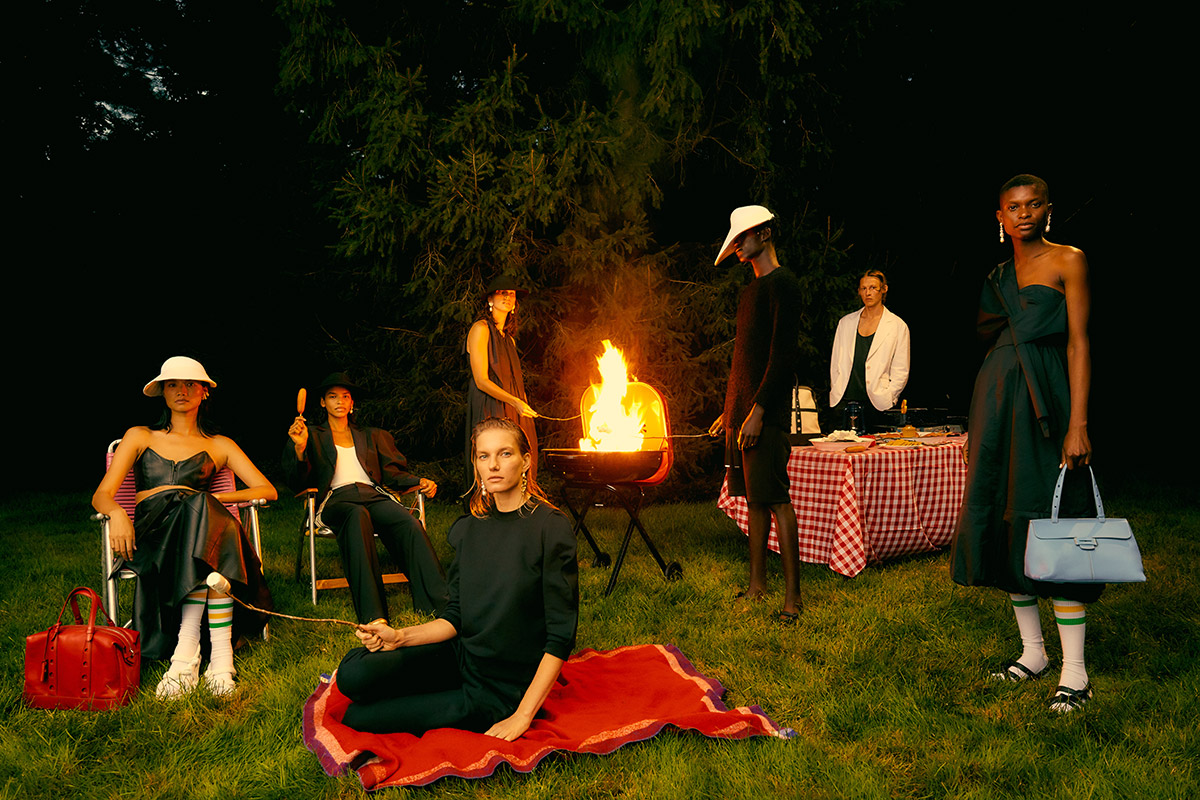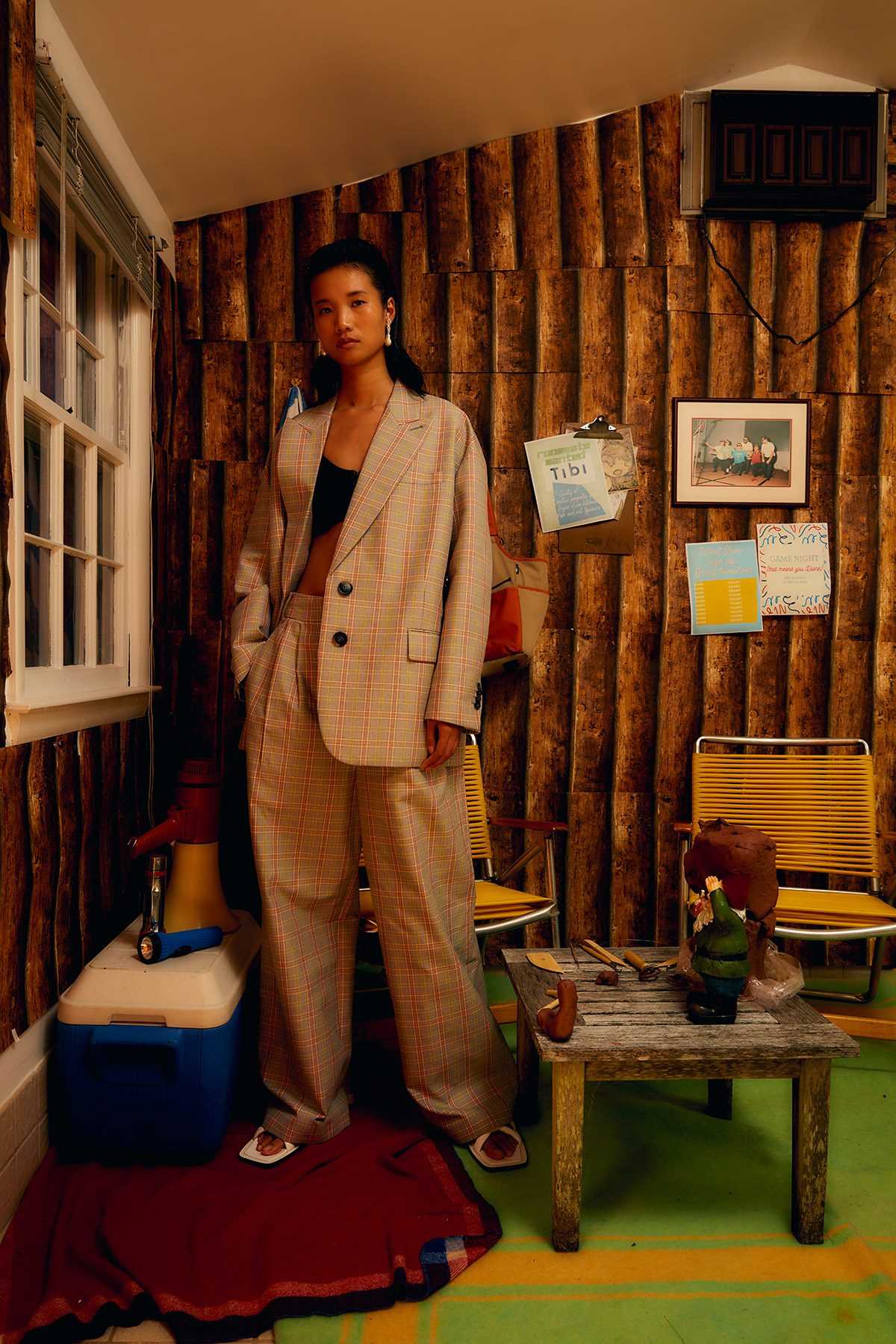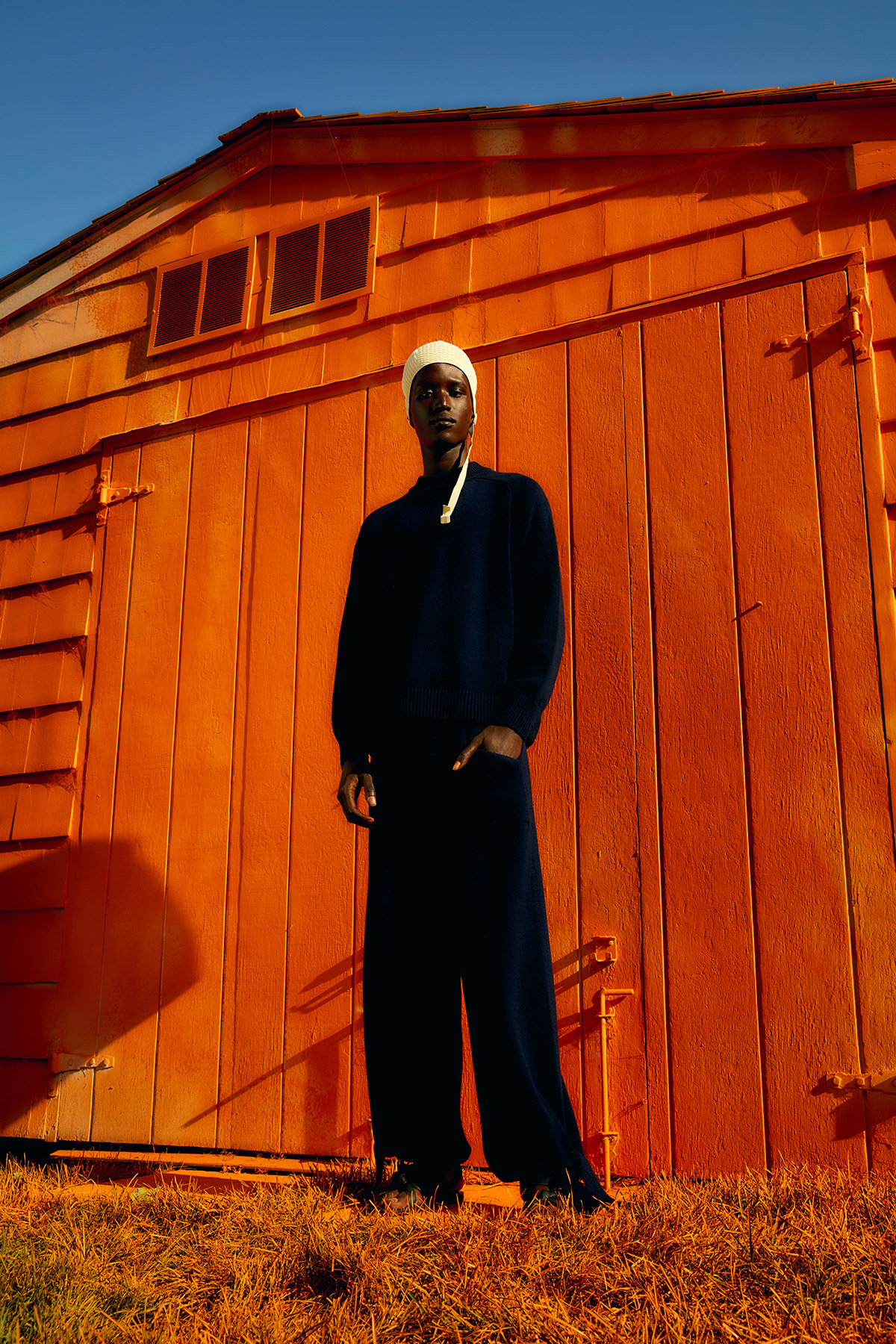 Tibi SS 2021 by Reed Young.
As the pandemic continues, I believe we will see more underdogs thriving. The average person is waking up to see that they shouldn't be spending their hard-earned money on brands created overnight by some guy in a hoodie using algorithms. There will be a return to real craftsmanship and an all-out rejection of fast fashion at the mass-market level. The biggest takeaway from this year for many people who didn't know already is that half of the things we were buying before the pandemic were unnecessary.
I've witnessed my peers feeling this need to be on their grind 24/7 to stay relevant, and that's because respectability politics defined our parents' lives. The oppressive constructs of corporate life paved the way for gatekeeping and tokenism. We are redefining what success looks like by carefully selecting who we work for and what brands to promote. Creatives of color are now building spaces for ourselves rather than trying to work within constructs that no longer serve us.
My favorite shoot was when I collaborated with two friends, Daniela Jacobs and Isioma Iyamah. The shoot is for Arc Objects, a line of wearable sculpture and home goods. I don't have all of the finals yet, but what I have seen is exactly how I imagined it in my head. You learn so much more about people when you watch them work.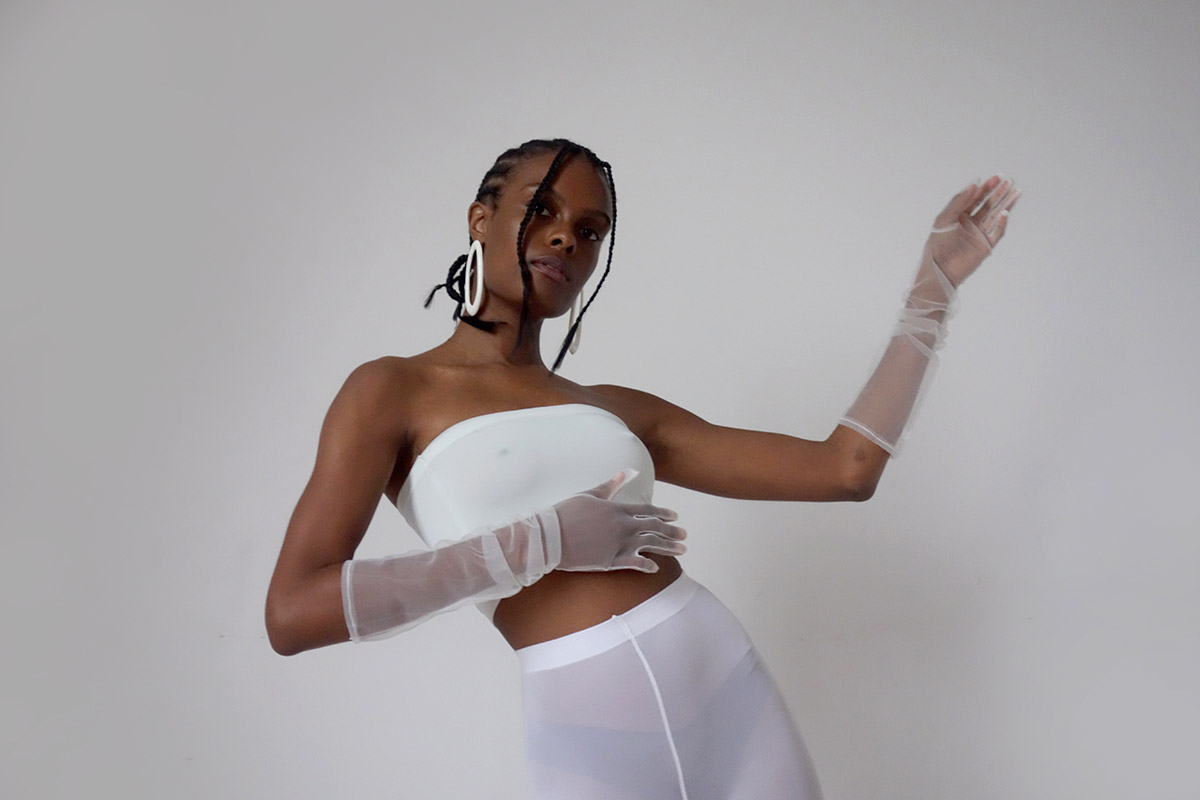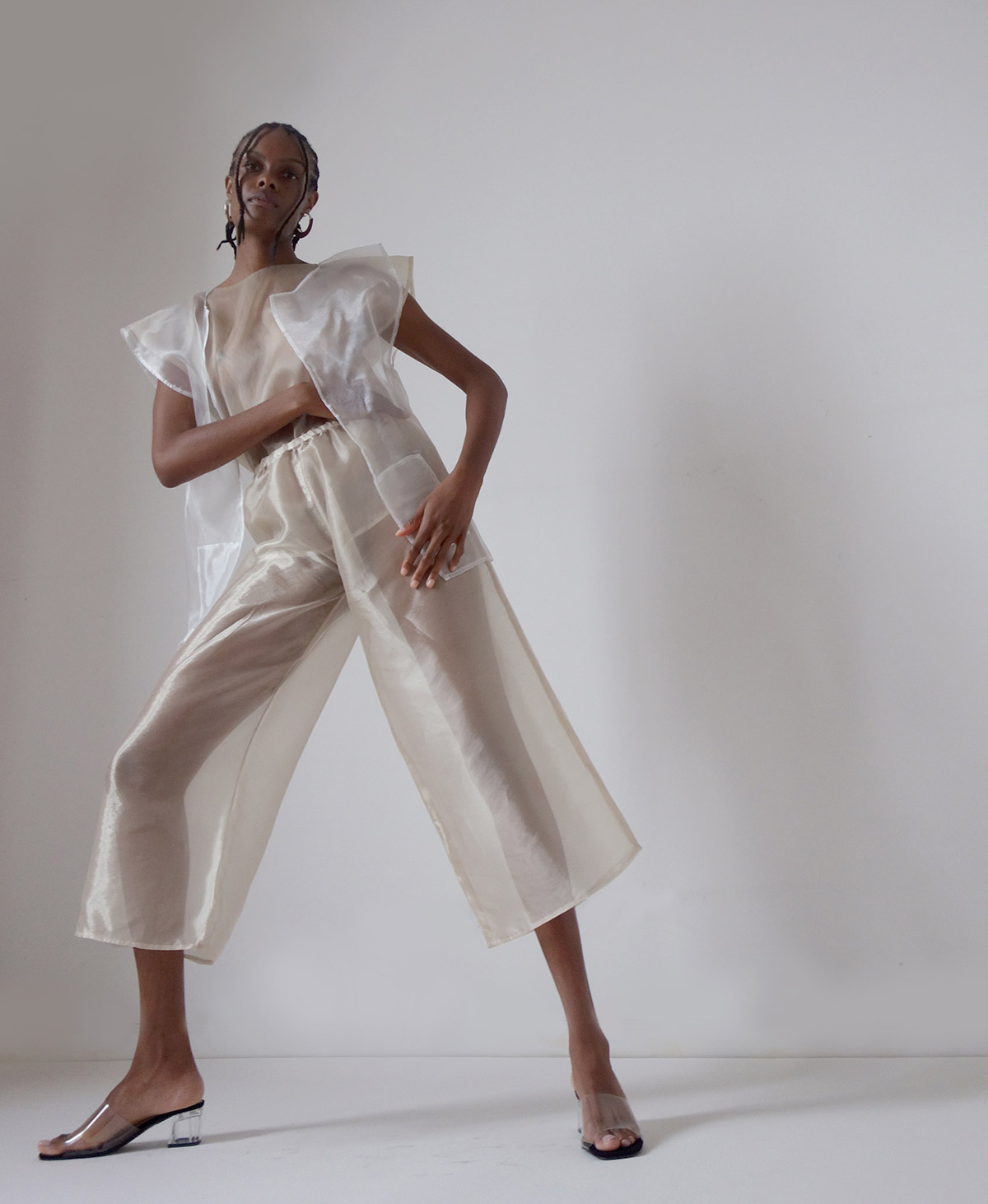 Arc Objects by Daniela Jacobs.
Some personal favorites at the moment are all masters of culture. Marjon Carlos is a former writer at Vogue who is a journalist, public speaker, editorial director of Cuup and host of "Your Favorite Auntie" on IGTV. She was iconic before, but she's on another level now. I also love Jeremy O'Harris: Between his introduction as the theater world's most glamorous darling, hitting the scene with the controversial Slave Play, his iconic Coronavirus Mixtapes on Instagram, and his capsule collection with Ssense, he's really dabbling in everything.
Another talent to watch is one of my closest friends, Michael Leviton. He's a polymath who has worked in music and photography, but he is more importantly a brilliant writer who has a memoir coming out in January, entitled To Be Honest. I read it prior to publishing, and there is Larry David-level awkwardness in many of the comedic scenes.
Among designers, I love the drama and elegance of Christopher John Rogers, and the innovative cuts of Peter Do. They are both introducing consumers into their world, rather than the other way around. And among actors, Sydnee Washington and Marie Faustin should be cast in everything. That's all.